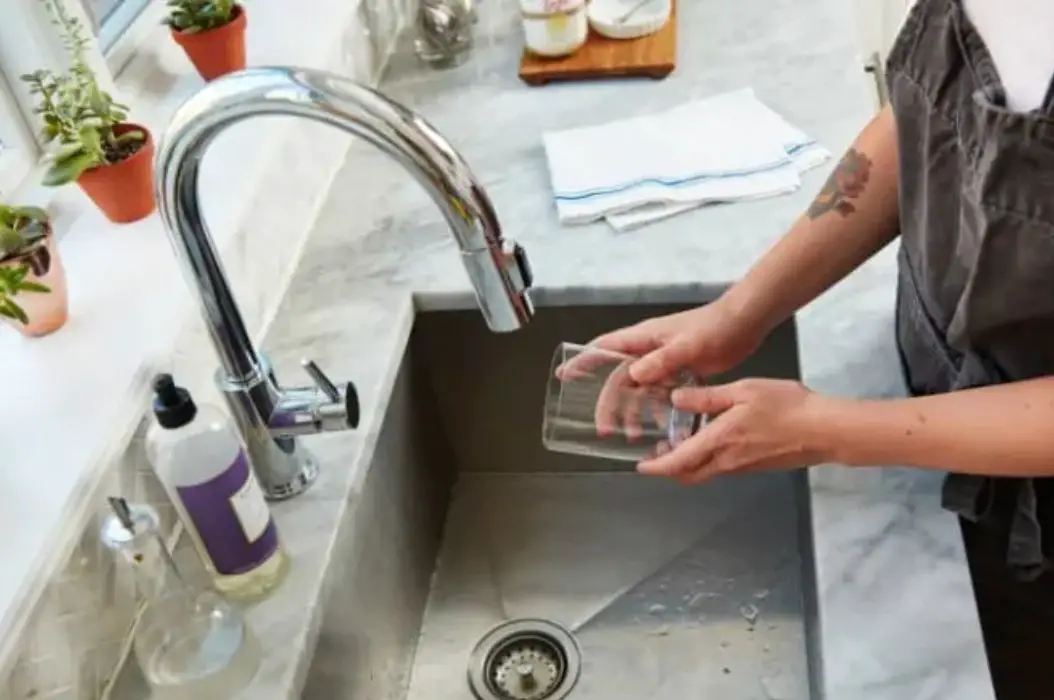 When it's time to clean your home, you usually just doing basic cleanings such as wiping the kitchen countertops, cleaning the floors, doing laundry, vacuuming the carpet, cleaning the bathroom, and other things that can make your home smell good. But aside from those basics of housework, there are hidden spots and things you never thought to clean before.
You should clean these spots not because they easily collect dirt and dust, but they may accumulate bacteria as well. So it's better if you adding these hidden areas to your regular cleaning list. Here are some spots and things you never thought to clean around your house but should consider cleaning them more often.
12 Filthy Things You Never Thought To Clean
1. Washing Machine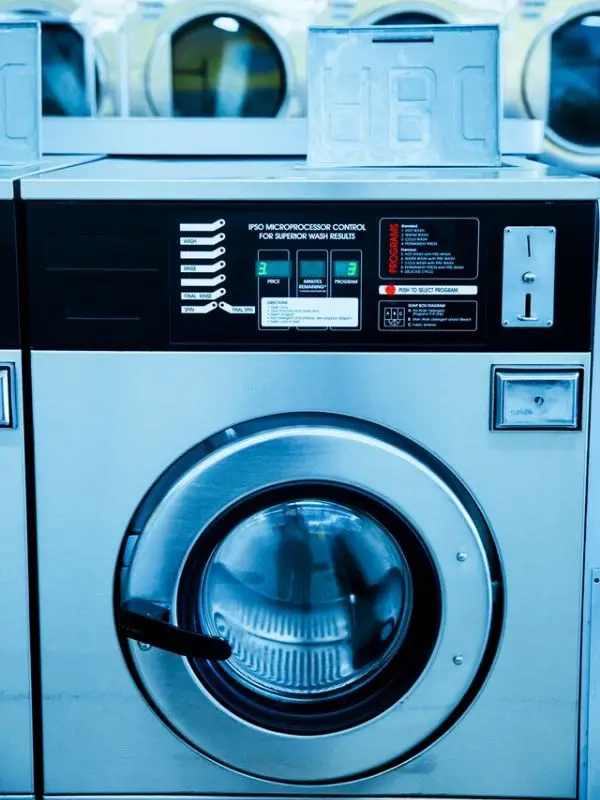 Your washing machine might be harbor residues such as hard-water deposits, leftover detergent, and mold or mildew around the lid. So better to clean it once a month to prevent the wash from mildew. Full instruction on Good Housekeeping.
2. Refrigerator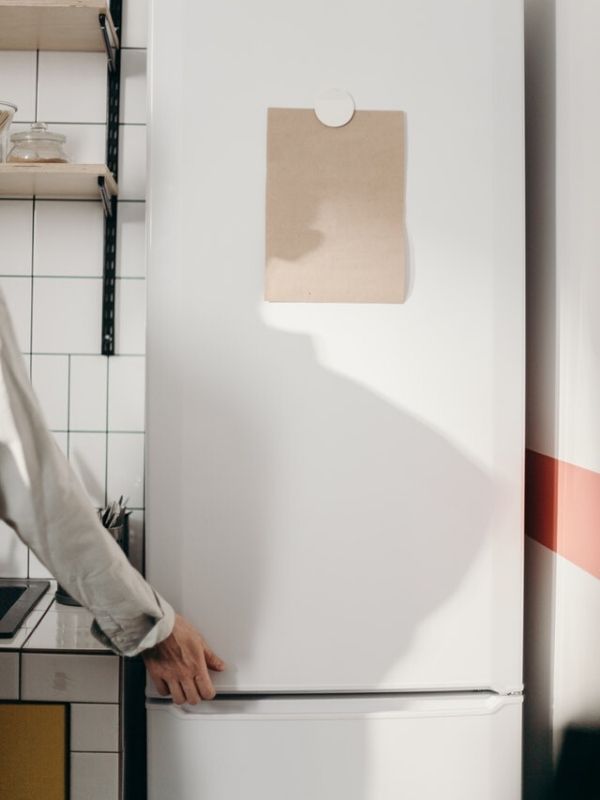 It is common for us to put food in our fridge. Usually, we just clean our fridge when we spill something or even worst when the food in there is expired. I know how intimidated it is with just the thought of cleaning this hulking appliance.  But at least make the effort of cleaning it once a year, since it's the place where we put food to rest. Get full instruction here.
3. Light Switches & Dork Knobs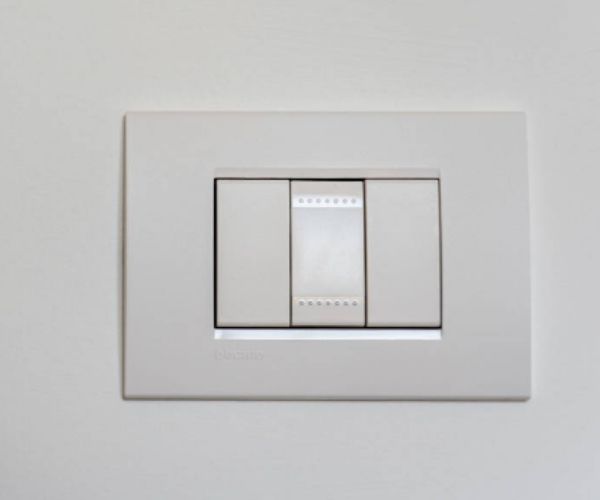 Have you ever thought about how many times you flick your light switches on and off with your finger? or how many times your doorknobs get touched by people? There are big possibilities that bacteria, fungi, viruses, and air-borne microbes get on them in the first place. Therefore, it's important to clean and disinfect them regularly. So grab your wipes and clean your light switches and dork knobs now. Get more instruction here.
4. Coffee Maker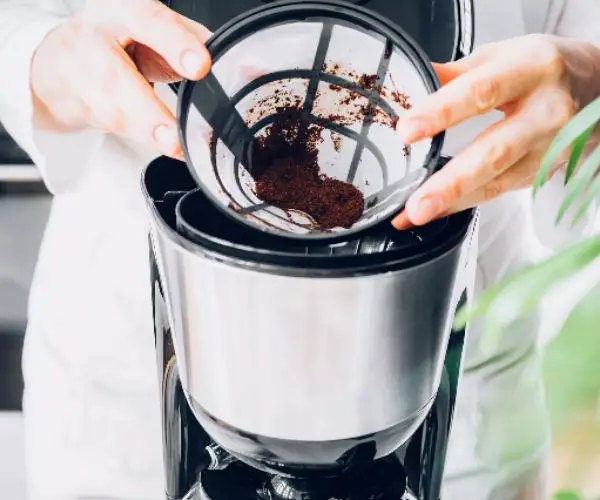 If you are a coffee addict and have a coffee maker. Then consider cleaning it regularly if you don't want your coffee to taste bitter. Read more from The Spruce.
5. Toothbrush Holder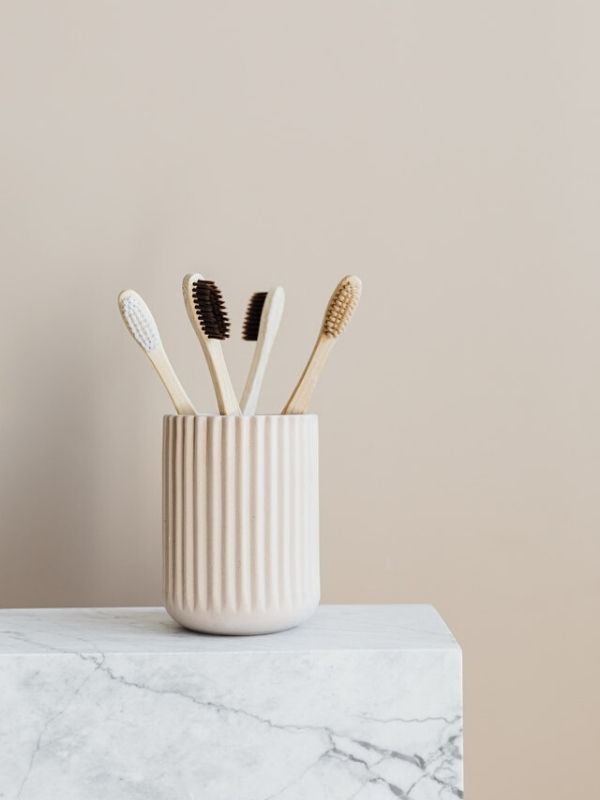 Maybe you need to take a close look at your toothbrush holder and you would know how dirty it is. It's actually easy to clean, you just need to soak it with mouthwash or vinegar, brush, then rinse the holder. Get full instruction from Varuna home.
6. Dish Drying Rack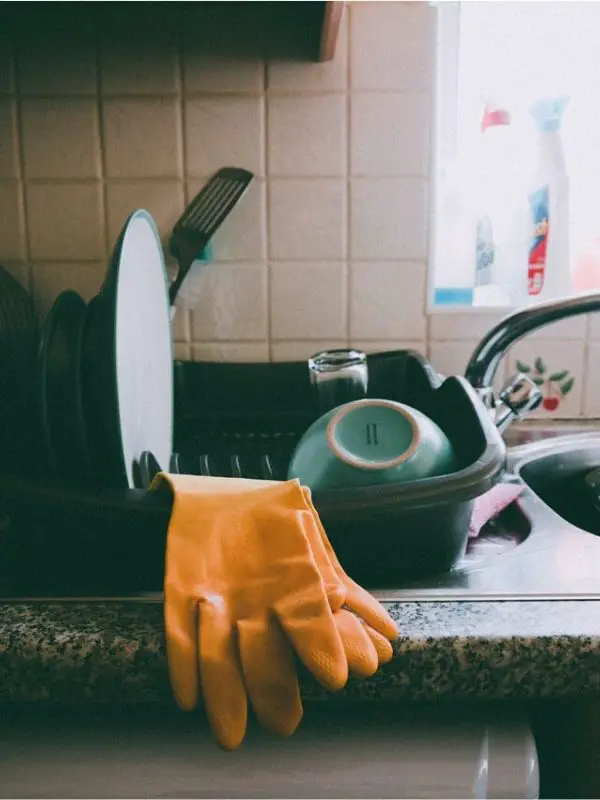 The place where you put your freshly washed dishes probably gets dirty and needs to be clean too. So read this article from Maids by trade to know more about how to clean your dish rack to keep it from hard water stains, mold, and mineral deposits.
7. Exhaust Fan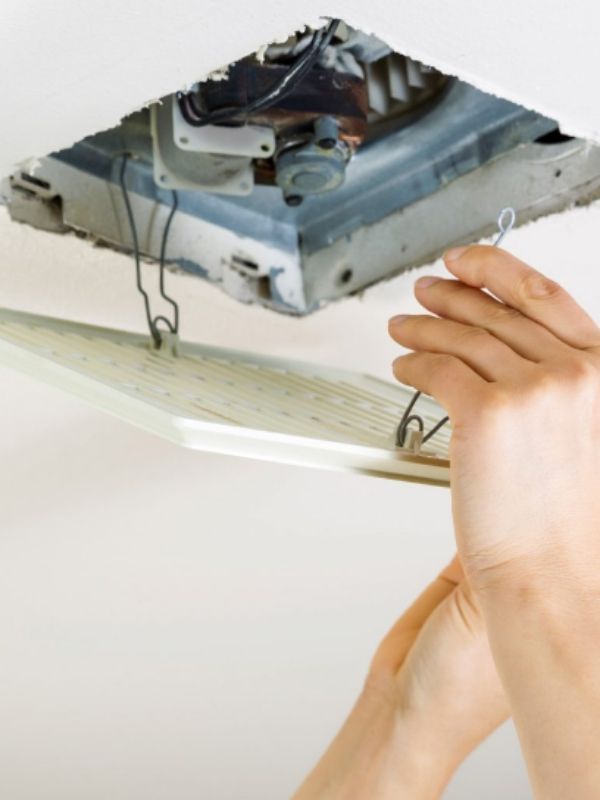 Your exhaust fans play an important role to get rid of unwanted odors, provide ventilation, and removing airborne contaminants from household cleaning chemicals or other chemicals that can be harmful when breathed in. So consider cleaning them at least once a year. Get full instruction to clean your home exhaust fans here.
8. Kitchen Sink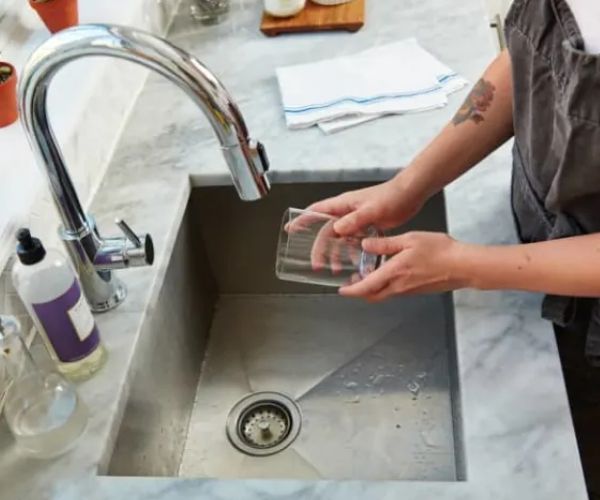 Do you know that your kitchen sink has more bacteria than your toilet bowl? And if you thought it got clean just because you wash your dish every day, then you are mistaken.
Still don't believe me? Just think about what you put in your sink, dirty dishes, wash your egg yolk-covered hands in it, juice from raw poultry and meat. Gross right?! The good news is you can learn how to keep your kitchen sink clean. And it's not hard, check the instruction from The Kitchn.
9. Kitchen Sponge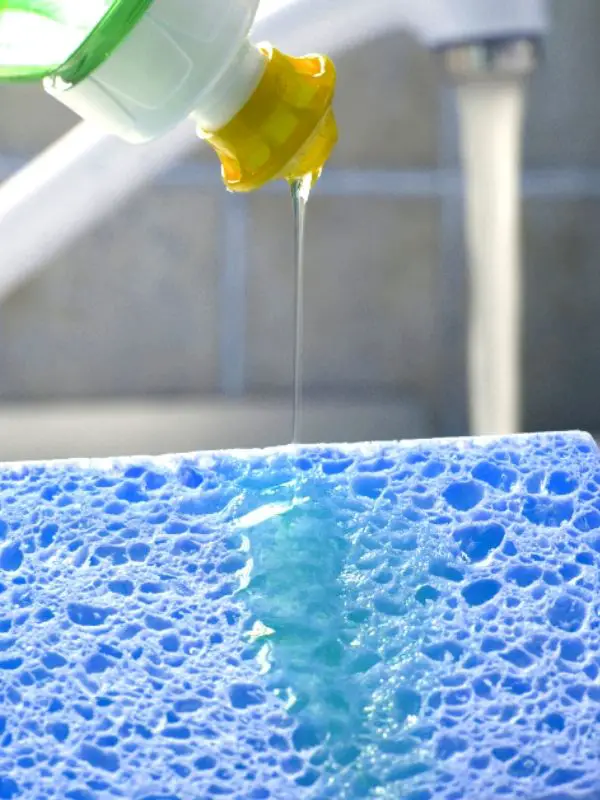 Another thing that you should clean is your kitchen sponge. When you wash your dishes by rubbing the sponge and soap, the dirt on them would be washed off too. But by doing that leaving your dishes clean but your sponge dirty. So it is better for you to clean it or regularly replace it. More info from Real Simple on how to clean the kitchen sponge.
10. Mop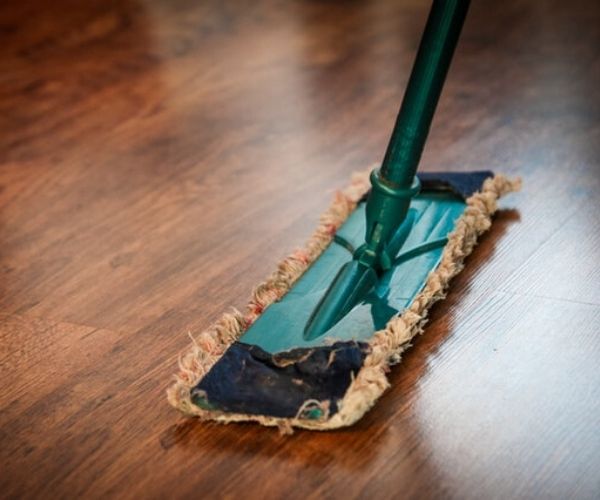 Of course, after we mopped the floors we would see that sparkle that made us happy. But how about your mop? Unfortunately, your mop gets dirty and a dirty mop will not clean the floors because it just moves the dirt around your house floors. Read this instruction on how to clean a mop from Maids by trade.
11. Lampshades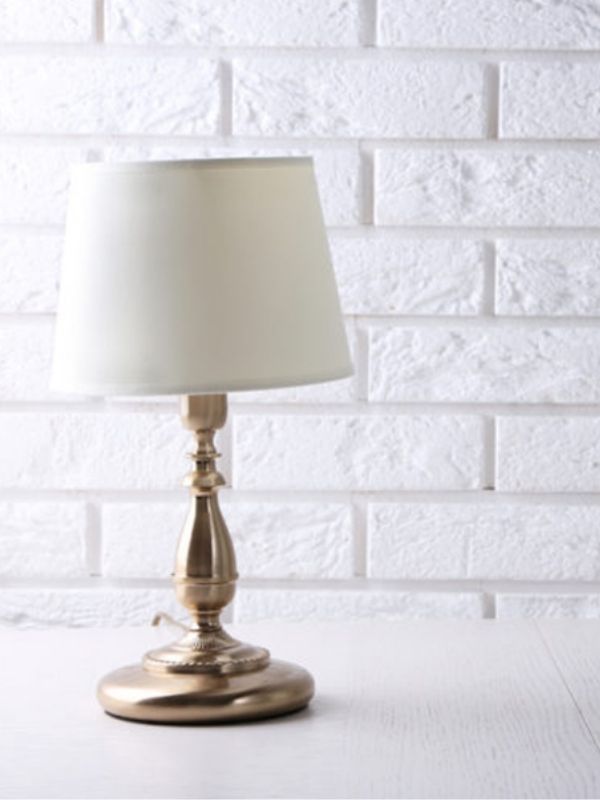 You don't want your lovely lampshades that always give light and accentuate your room's decor to turn into an eyesore right? So start to clean them. And if you don't know how to, check this post and learn how to clean the dirt and dust on your lampshades with simple ways from WikiHow.
12. Pillows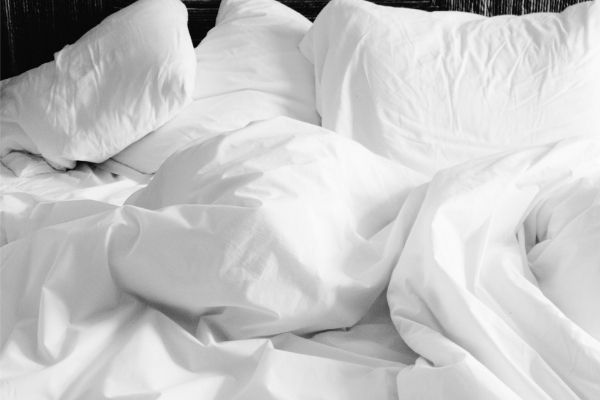 Do you know how gross your pillow is? The tiny dust mites, fungi, dead skin, sweat, and drool seep into a pillow. Well, you get the idea. Fortunately, it's actually easy to wash your pillows. Get more instruction from Tips Bulletin.