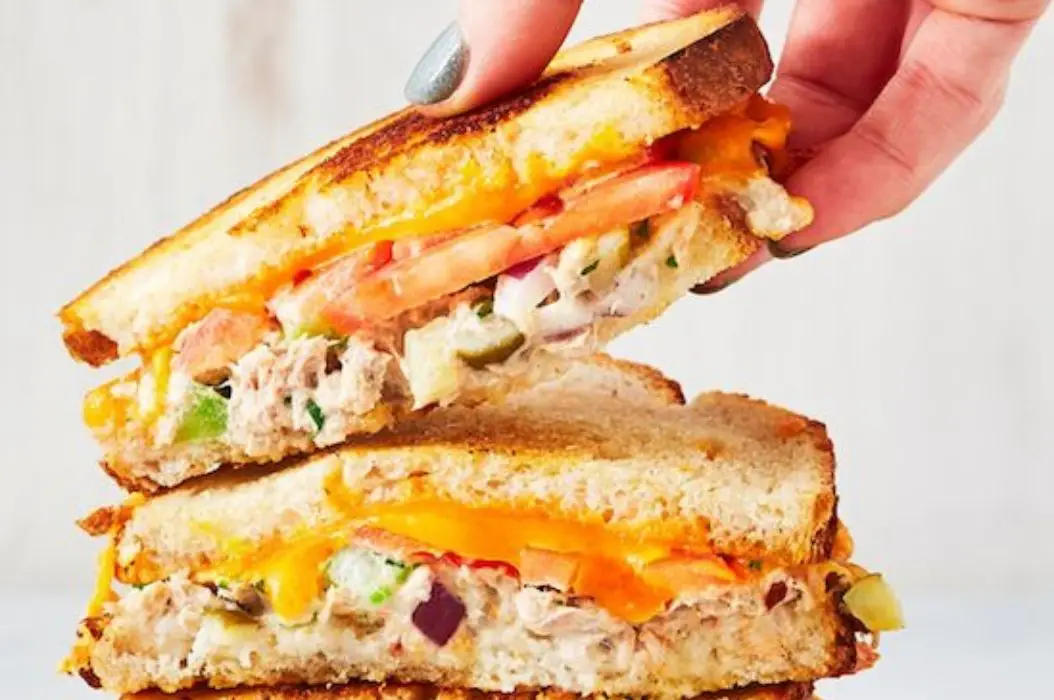 Whether you want to do fun activities or just relaxing on your patio and enjoy the good weather with your loved ones, you still need a meal to satiate your hunger. A sandwich can solve all of that, but you need sandwich recipes to make a sandwich.
Sandwiches can be great if you need a quick breakfast or snack when you're in a hurry and in short of time. And for many people, sandwiches are their staples lunch because they're so easy to make and delicious and you don't have to spend a lot of time cooking in the kitchen
No matter if you're a vegetarian or like stacks of meat with melted cheese or just a simple sandwich, I have gathered sandwich recipes that aren't boring and will make your tummy grumbling hard.
13 Tasty Sandwich Recipes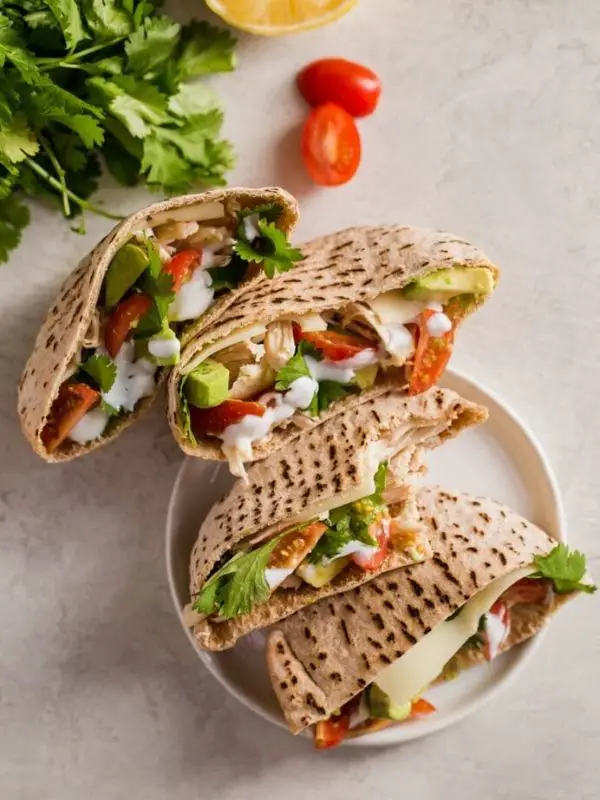 Filled with good ingredients: chicken, avocado, tomatoes, Swiss cheese and Greek yogurt, these chicken pita sandwiches make the perfect lunch. Not just healthy and tasty, this sandwich takes almost no time to make so it's perfect if you barely have time to prepare food in the morning. (Via The Cookie Rookie)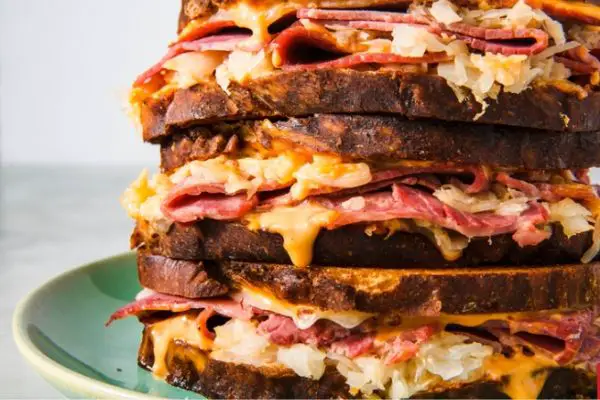 Calling for rye bread, Swiss cheese, corned beef, butter, Russian dressing and sauerkraut, this classic sandwich is truly delicious. For the Russian dressing, you can make your own which already includes in this recipe or choose the easy way: buy store-bought. (Via Delish)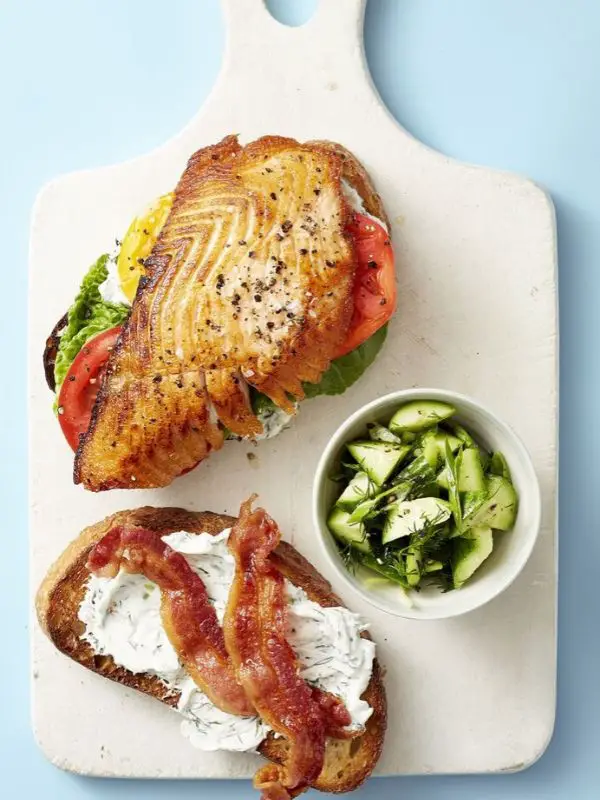 Skinless salmon fillet, bacon slices, greek yogurt, lettuce, tomato, and toasted bread are the ingredient that you need to make this salmon BLT sandwich. This healthy omega-3 fatty acid sandwich is flavorful and surely good for your health. (Via Good Housekeeping)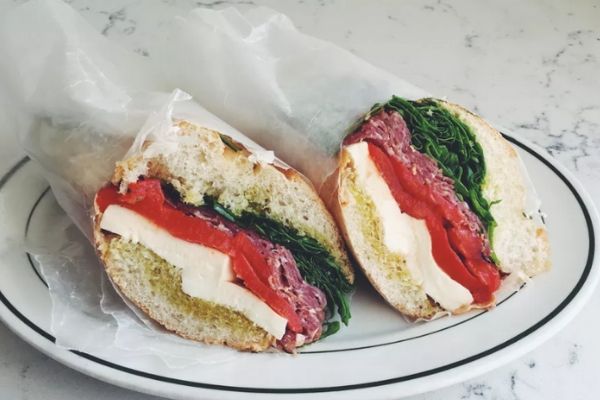 Made with zesty salami, fresh mozzarella, vibrant basil leaves, sweet roasted red peppers and buttery olive oil, this classic Italian sandwich is simple yet flavorful. Try swapping salami for fried tempeh or fried eggplant if you are a vegetarian. (Via The Spruce Eats)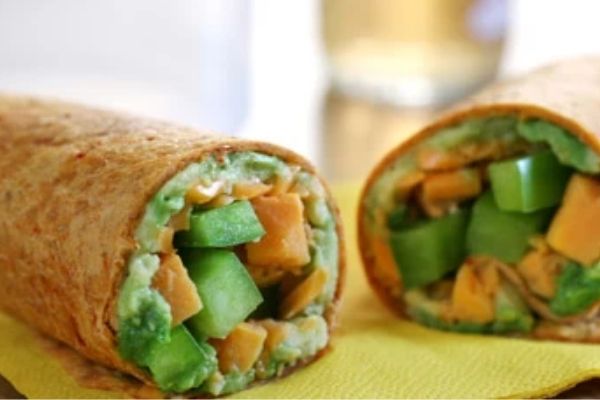 This goodness of sweet potato, avocado, and cheddar cheese wrapped with tortilla wraps will surely bring your vegetarian sandwich to the next level.
To make this recipe you need to simmer the sweet potato until soft, then crush the avocado on tortilla wraps, add grated cheese, cooked sweet potato and other ingredients on top of the avocado, and lastly roll them tightly. (Via Food Network)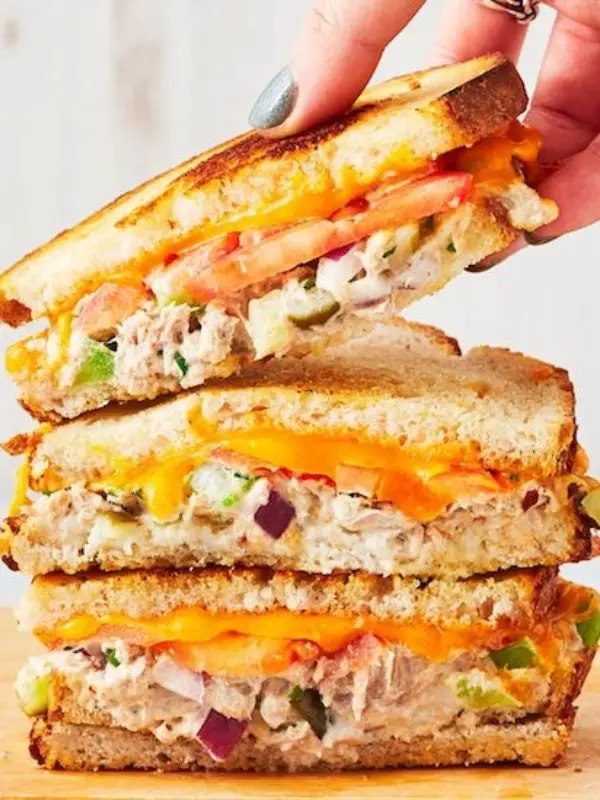 The ultima sandwich for tuna lovers! It's so easy to make, you just need cans of tuna, mayonnaise, tomato, and slices cheddar and within 30 minutes, this sandwich is ready to serve. This sandwich surely will fly you to the moon with its delicious crunchy and melty cheese. (Via Delish)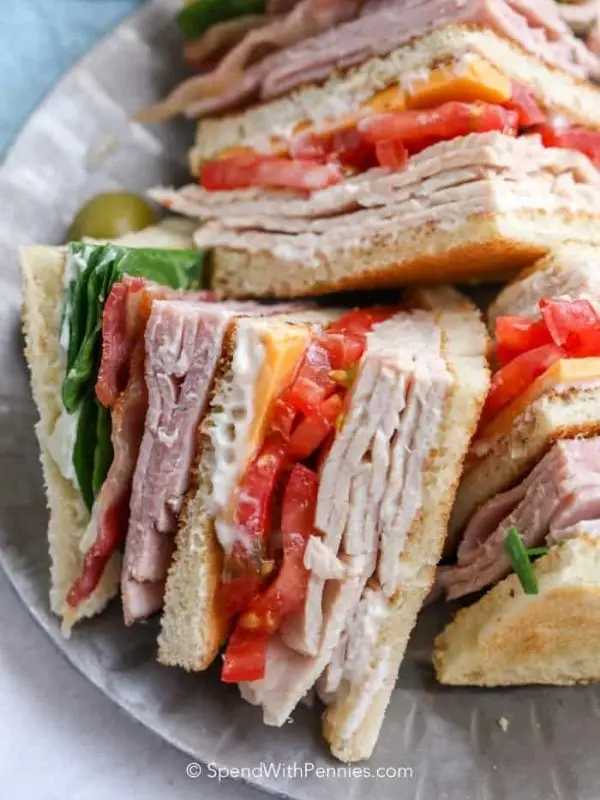 Who doesn't know this famous layer of bacon, turkey, ham, cheddar cheese, crisp lettuce and fresh tomatoes that almost all restaurants have their own version of this recipe on their menu? Serve this classic sandwich with dill pickle pasta salad or potato chips. (Via Spend With Pennies)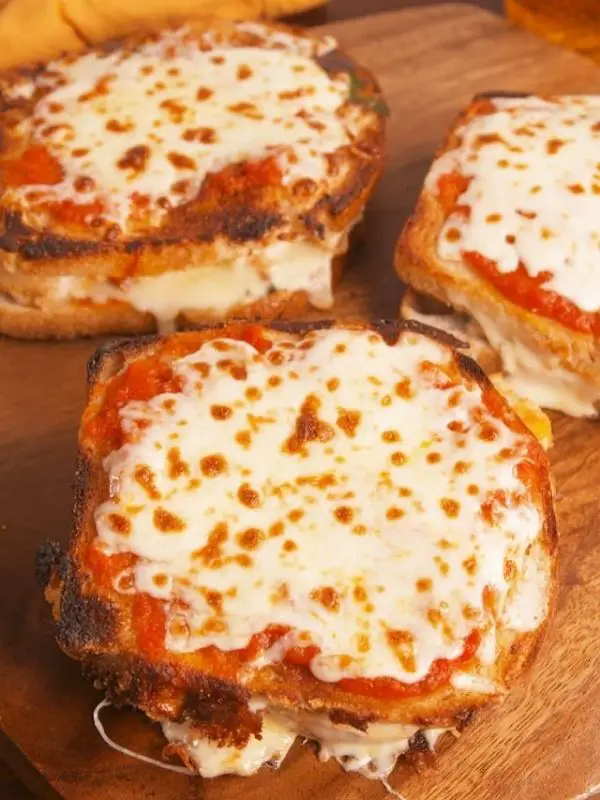 Oh, look at these heavenly delicious sandwiches. Made with shredded mozzarella, freshly grated parmesan, breaded chicken, butter and white bread, this mouthwatering heavy-loaded grill cheese is a pleasure that you can't deny. (Via Delish)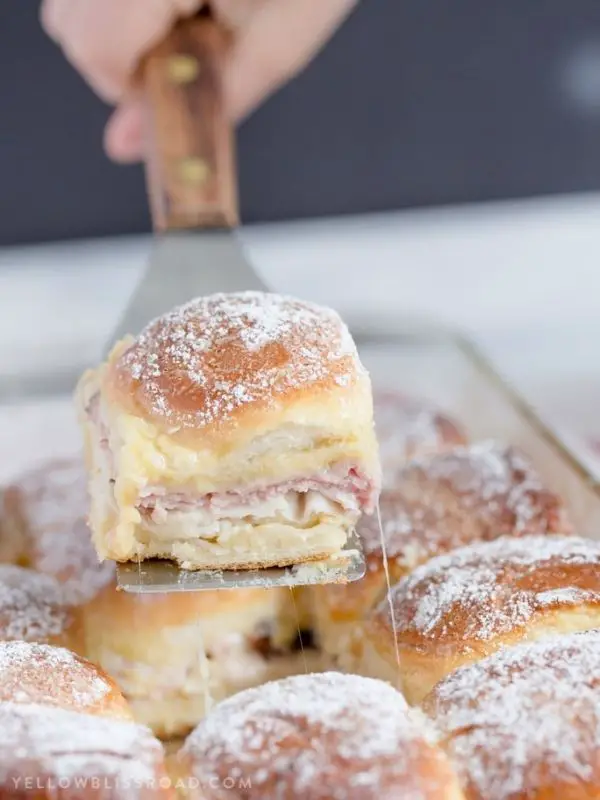 If you have a sweet tooth and craving something sweet and savory, then this sandwich is a must-try. Made with ham, Swiss cheese, Hawaiian rolls and turkey then sprinkle in powdered sugar, this sandwich will be your new favorite.
Looking for sandwiches that are perfect for parties and gatherings? This mini sandwich definitely will be a hit. (Via Yellow Bliss Road)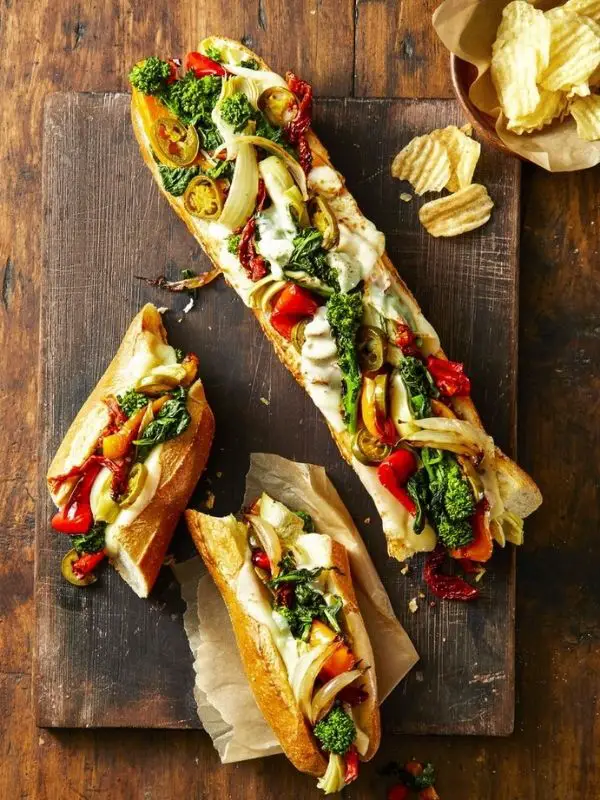 Do you have a meat-free day? or just starting to eat more veggies and less chicken? Then this delicious sandwich layer with provolone cheese and fully loaded veggies like broccoli, sun-dried tomatoes and artichoke will be perfect for your lunch meal. You can also add any veggies that you like. (Via Good Housekeeping)

Are you more on the fish side when eating a sandwich or burger? Well, I honestly love them too! There's nothing that can beat the smooth crispy and softness of a fish fillet sandwich. It only takes less than 20 minutes and simple ingredients to make this tasty recipe. (Via Olive Magazine)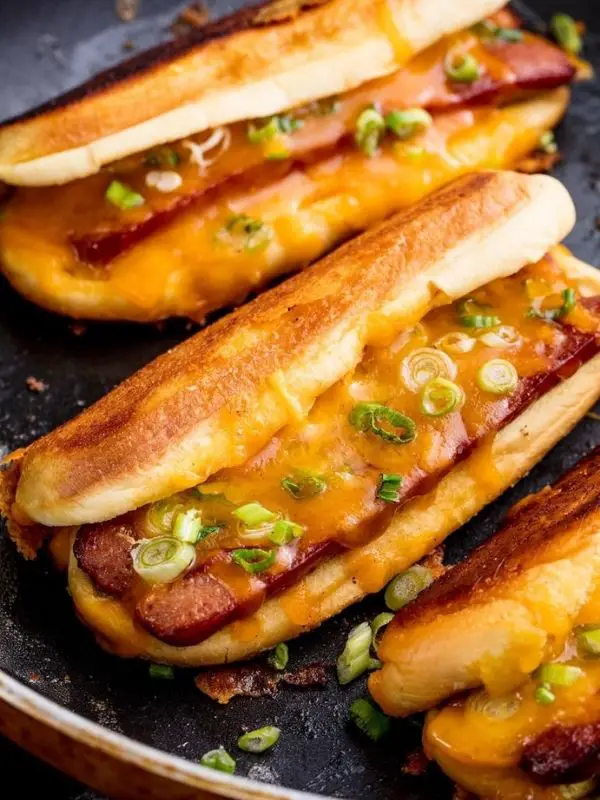 What a nice spin on a regular sandwich! or hot dog? Well no matter what you called, you still get this amazing goodness. This easy tasty cheesy sandwich made with hot dogs, butter, hot dog buns and shredded cheddar will taste heaven and will swoon you over to the moon. (Via Delish)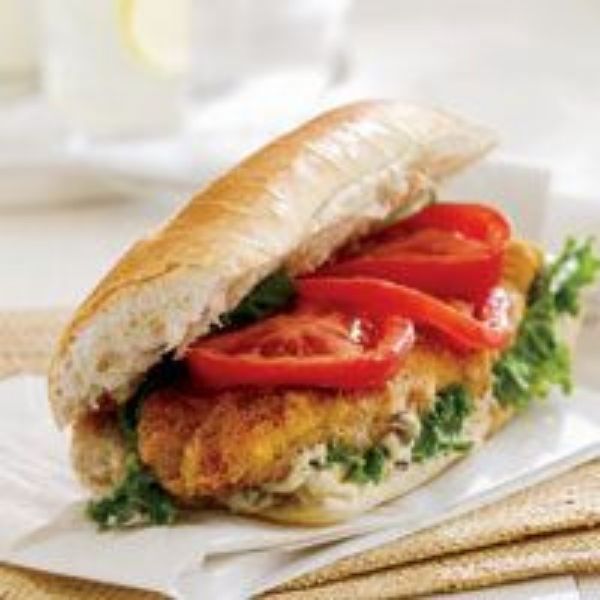 To make this recipe you need flour, yellow cornmeal, buttermilk, catfish fillets, lettuce, French rolls, tomato and tartar sauce. It only takes 35 minutes to make this easy sandwich.
And I'm sure this fried catfish sandwich will not fail to ignite you because there are cayenne pepper and tabasco in this recipe that make this sandwich spicy. So put this on your sandwich recipes list if you are a fan of spicy food. (Via Country Living)