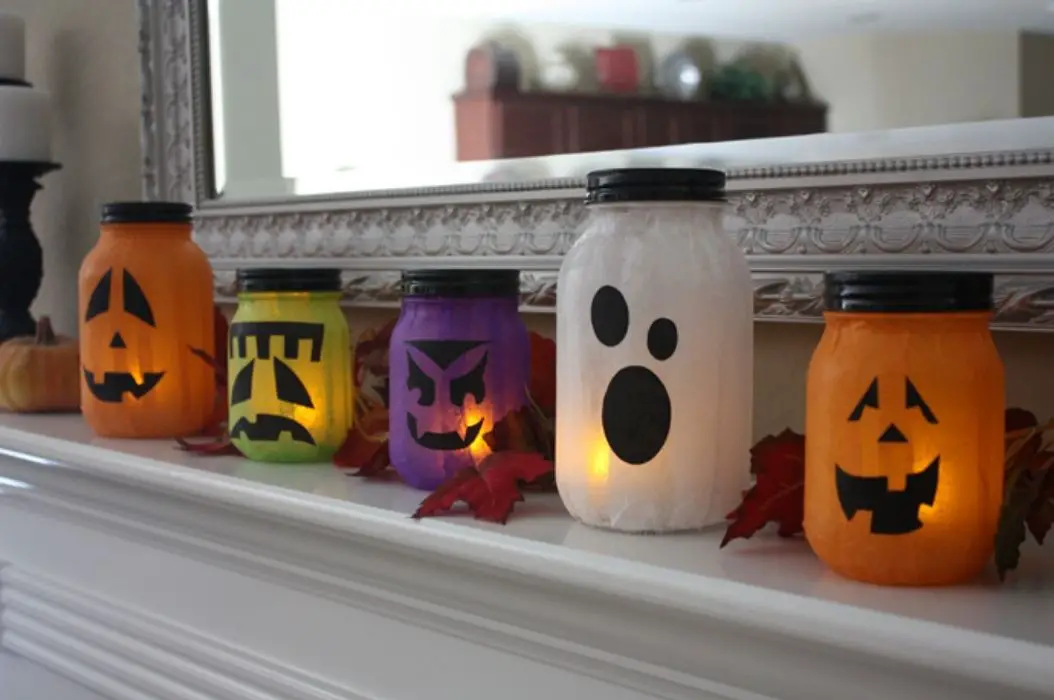 Halloween season is here and I bet you have been looking for Halloween ideas on the internet. When you think of Halloween, the first thing that comes to your mind is easy Halloween snacks, DIY Halloween costumes for your kids, and pumpkin recipes but there's another way to make this holiday more spooky which is DIY Halloween decorations.
Halloween decorations don't need to be expensive. With just cheap materials and easy DIY, you can still decorate your home that will give your home some spooky and scary look. There's so many easy DIY like lawn ghosts that will make the kids scream to something like wreaths and pumpkins.
I've rounded Halloween decoration ideas for indoor and outdoor for your home. Get your kids to add more fun and easily bring the spooky to your home with these awesome, scary, and easy DIY Halloween decorations that will cast a spell over your neighborhood.
21 Fun DIY Halloween Decorations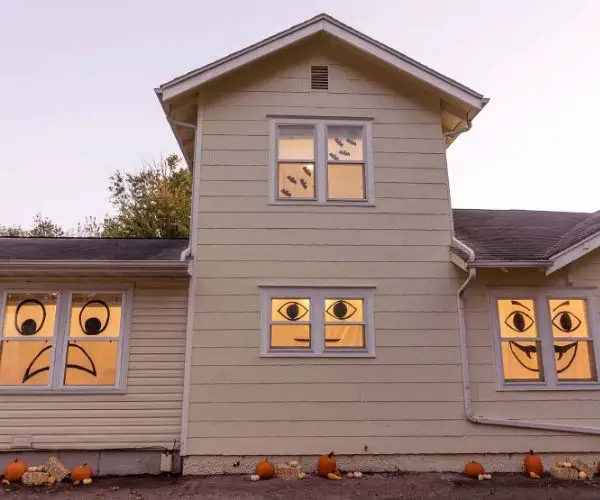 Want to make a little effort decor that's easy and cheap to make and yet still give a big impact on your house? Search no further. Made with window safe adhesive/tape, measuring tape, cutting mat, and black/dark thick paper are the supplies that you need to make this super simple window decor. (Via A Beautiful Mess)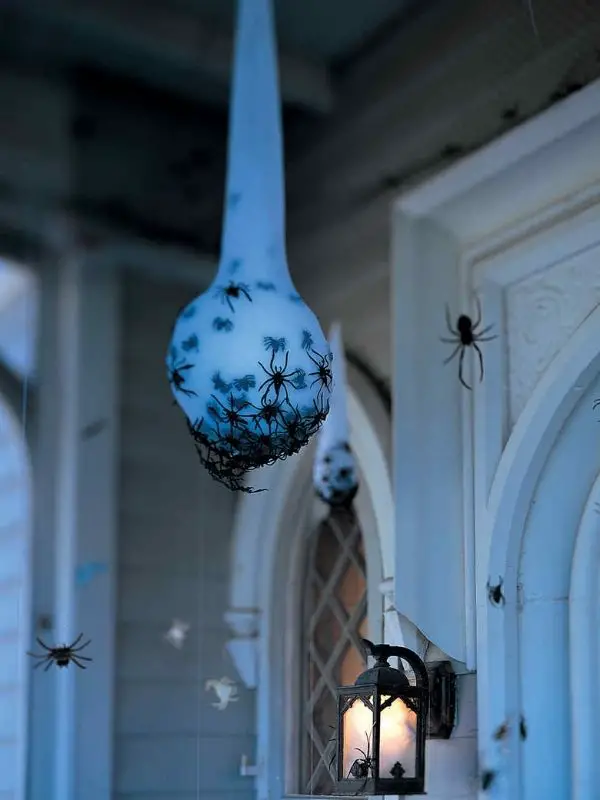 Freak people out with these baby spiders and their sacs that you can hang at various heights. it's easy to copy, you just need to wrap a foam egg in white batting, put it in white stocking and position smaller plastic spiders in between stocking and batting, then hot-glue the larger ones on the outside before you hang it from the ceiling. (Via Martha Stewart)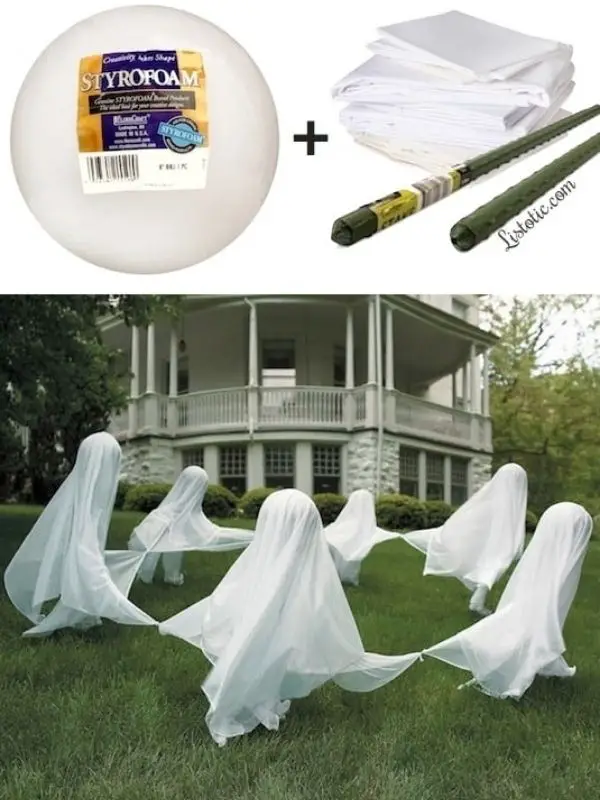 By using old sheets or white fabrics and some cheap items, you can make these lawn ghosts that surely will come alive and dancing when the wind passes through them and this project will make your yard the creepiest on the block especially at night. (Via Listotic)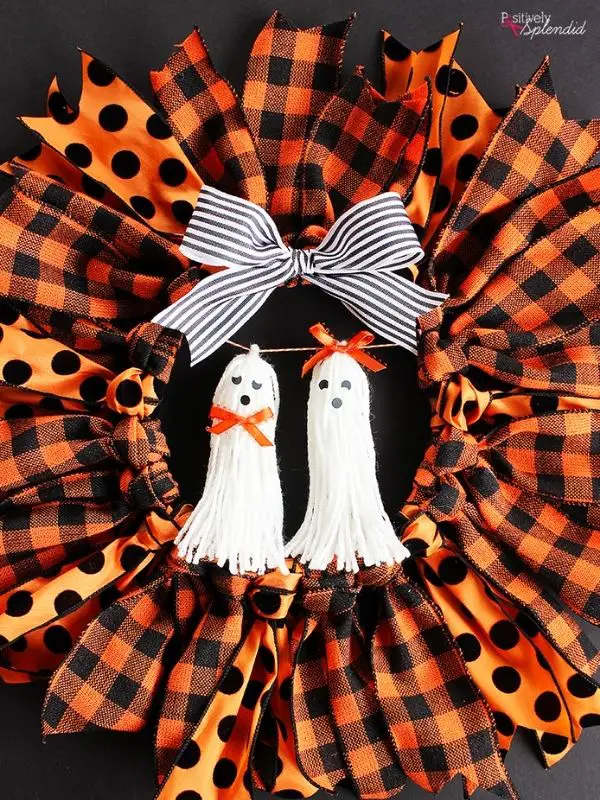 For this project, you just need 4 simple supplies: an embroidery hoop, decorative wired ribbon, sewing shears, and Tassel ghosts. The Tassel ghosts on it really make this Halloween wreath adorable, cute, and look spooky good at the same time. (Via Positively Splendid)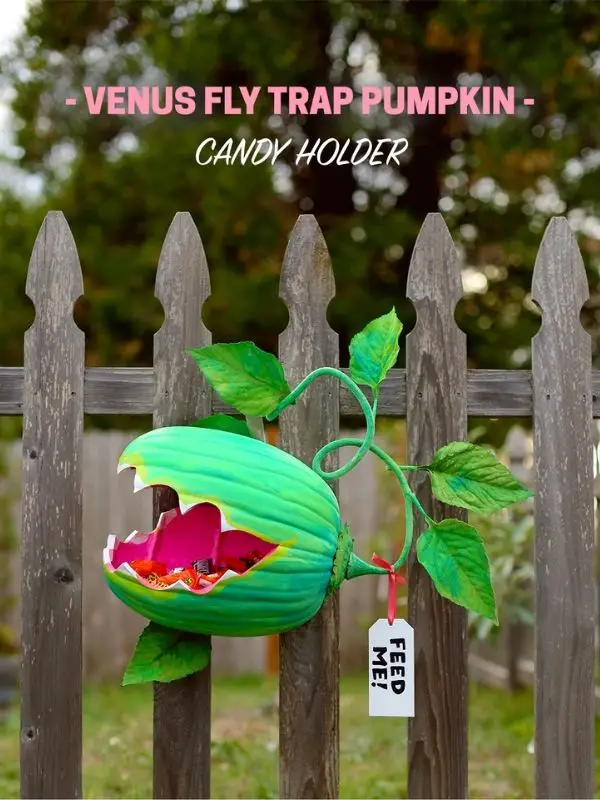 If you don't have time to hand out candy or won't be around the house to do it, then you need to make this carnivorous plant. You just need to attach this candy holder to your door, toss a bag of candy into its mouth and you can head out and enjoy the Halloween party while this cute pumpkin candy holder will do the job. (Via The Paper Mama)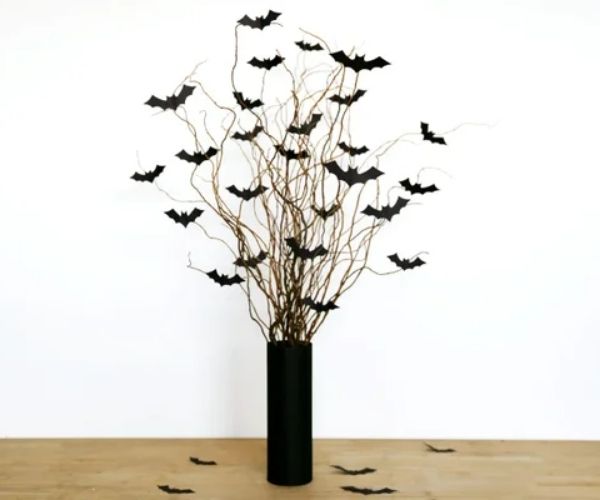 Who is here looking for a simple, easy, and elegant Halloween decor idea? I've got one for you. This cool decor is perfect for those who don't like to do many decors for Halloween but still want to celebrate it. (Via Instructables)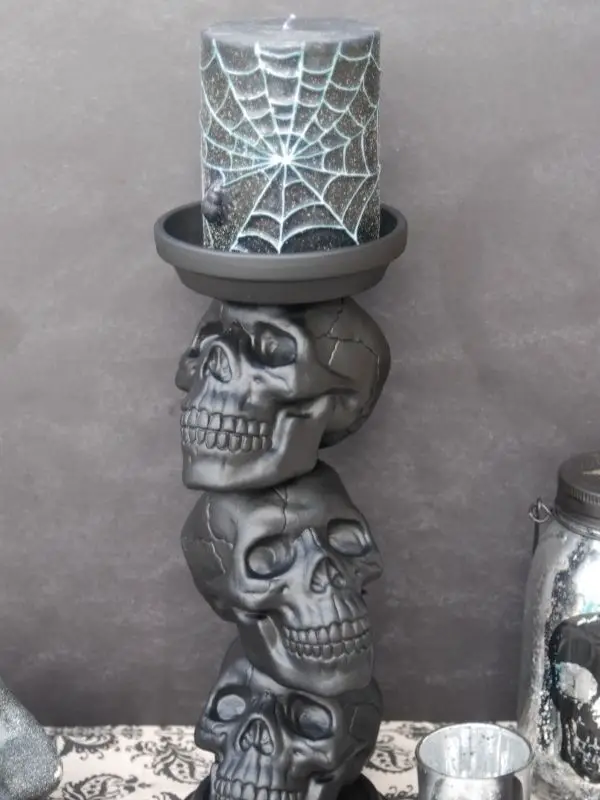 Instead of buying expensive decor from a store or online, why not recreate it yourself at home like this candle holder? With only some little plastic skulls, terra cotta saucers, black spray paint, and a hot glue gun, you can light up your candle on this scary, spooky black skull candle holder. (Via Endlessly Inspired)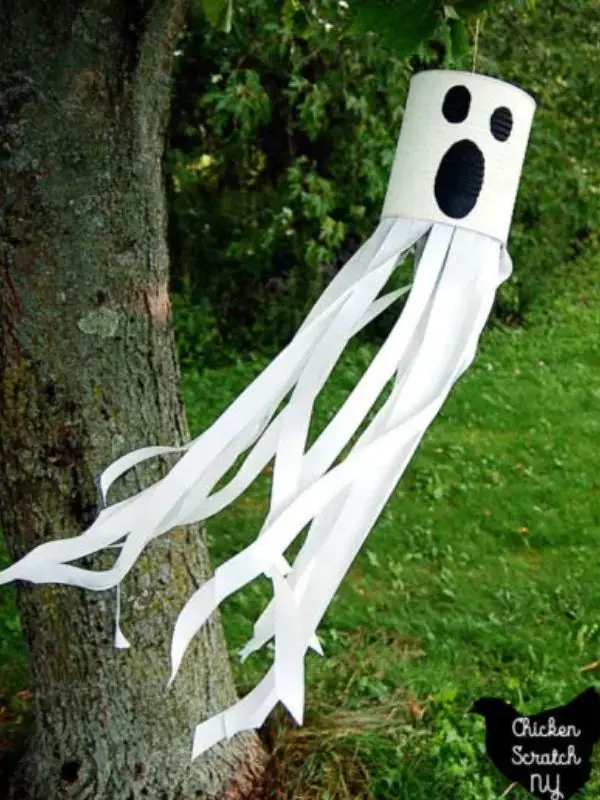 Black craft paint, white spray paint, white ribbon, hot glue gun, scissors, twine, paper clip, hammer, awl, and large tin can are the materials that you need to make this one. This decor is also great to reuse your old tin can. Not only a ghost, but you can make Frankenstein head and witch too! (Via Chicken Scratch NY)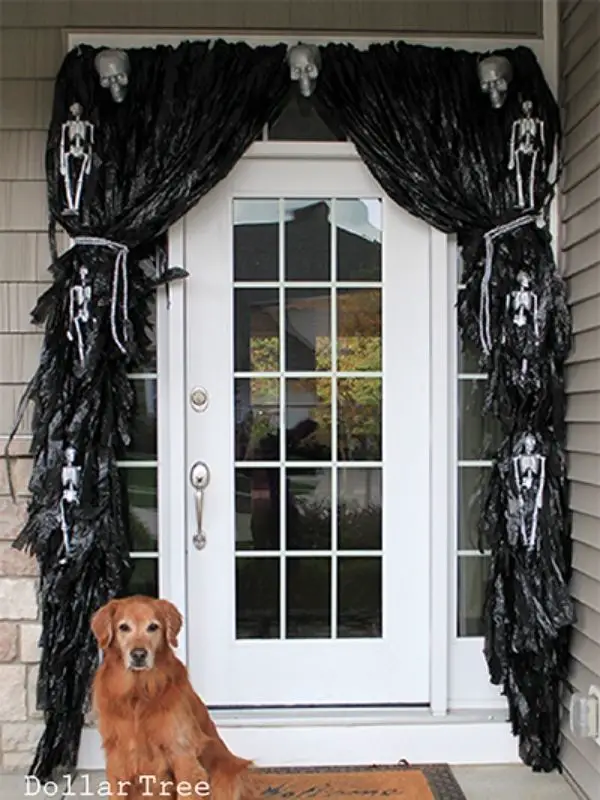 Can you imagine with just 50 black trash bags, 3 plastic skulls, and 6 plastic skeletons you can make this creepy and awesome door garland? Not only easy but this garland is cheap too because it takes less than 20 dollars. Such a cool idea! (Via Juliana Michaels)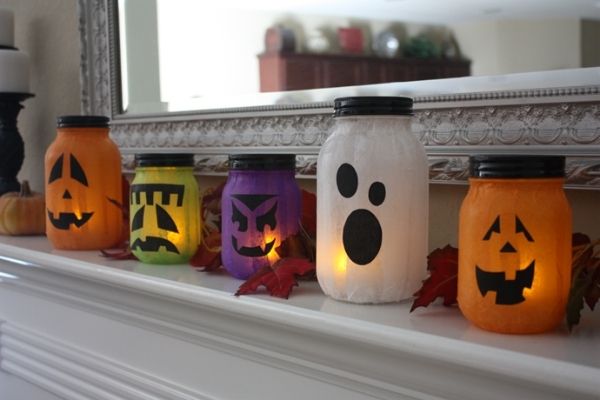 These awesome Halloween mason jars are made with tissue paper, black paper, and battery-operated tea-light candles. Depend on the size of your mason jars, but you can make different shapes and colors of Jack O'Lanterns. Best to display them on your mantel or a table for a spooky aura. (Via My Crafty Shot)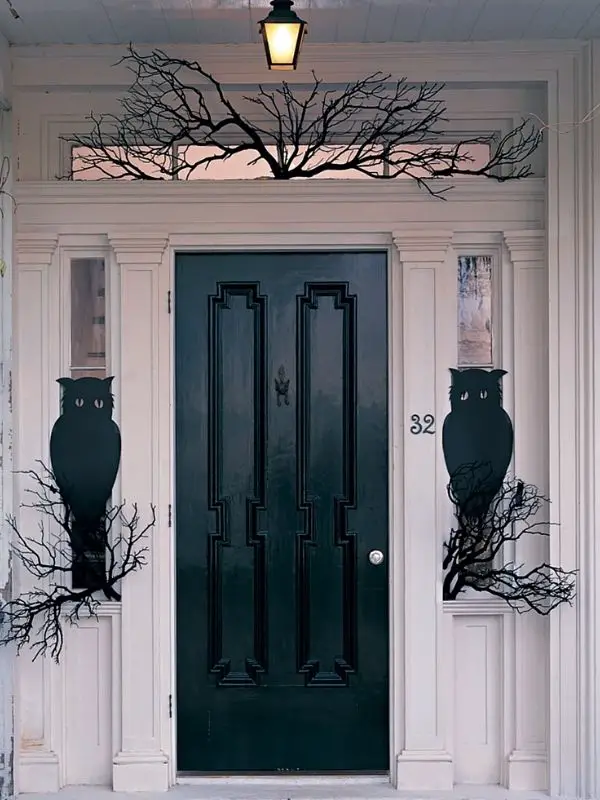 These are so easy, you don't need to be crafty to make this. With just a few bare branches, paint them black, then black posters shaped into an owl, you will get these eerily silent watch guards on your front door. (Via Martha Stewart)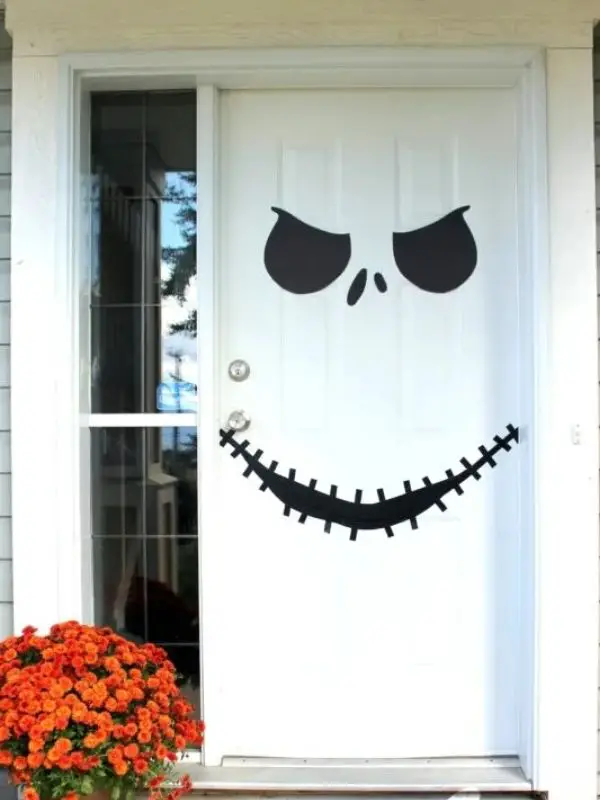 Another great outdoor Halloween decoration idea is by turning your front door into Jack Skellington. This project is totally easy, you just need black electrical tape, black construction paper, scissors, and a printable template that you can download on the post. (Via Homemade Heather)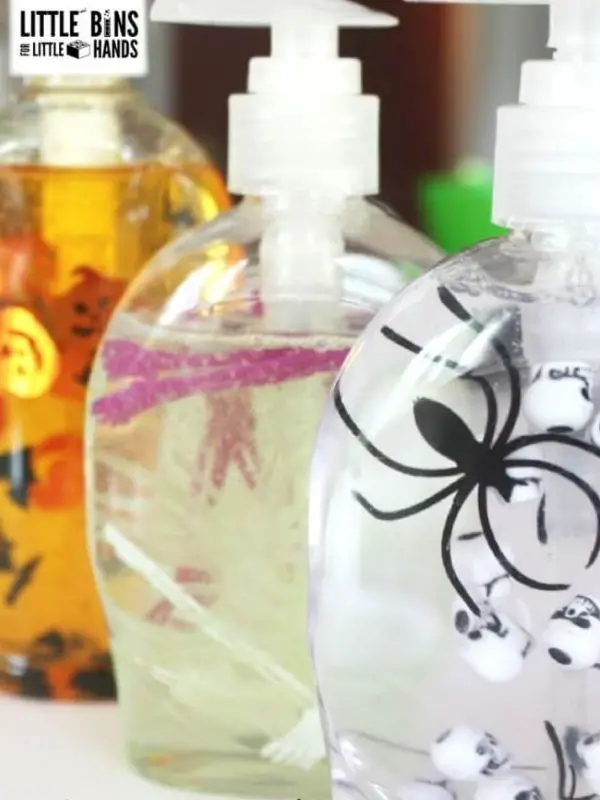 Have you ever thought to make your hand soap spooky? If haven't, then you need to make this. For this one, you just simply add small Halloween items to your favorite hand soap and then stir it. Hope after you made this one, it will encourage you to wash your hands regularly. (Via Little Bins For Little Hands)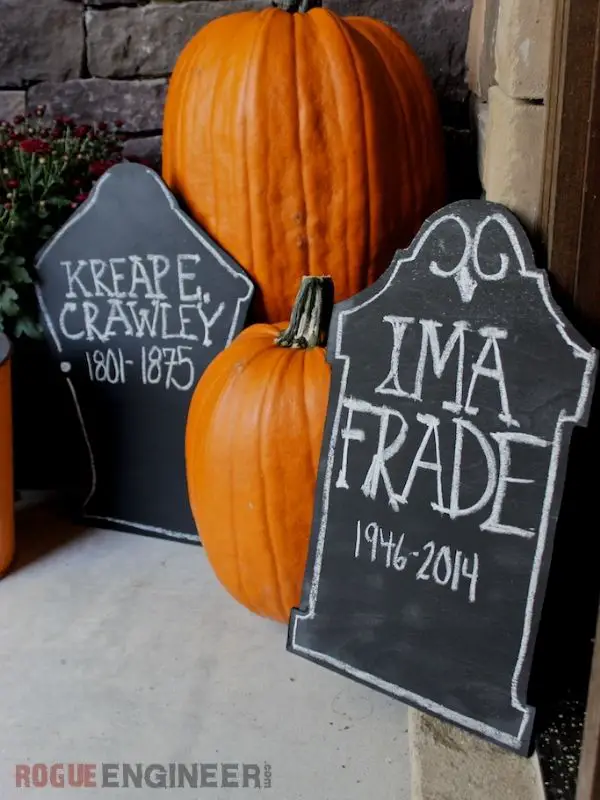 If you already have plywood then you just need chalkboard paint, sanding block, and chalk to make these cool tombstones that have the same quality as in home decor stores. (Via Rogue Engineer)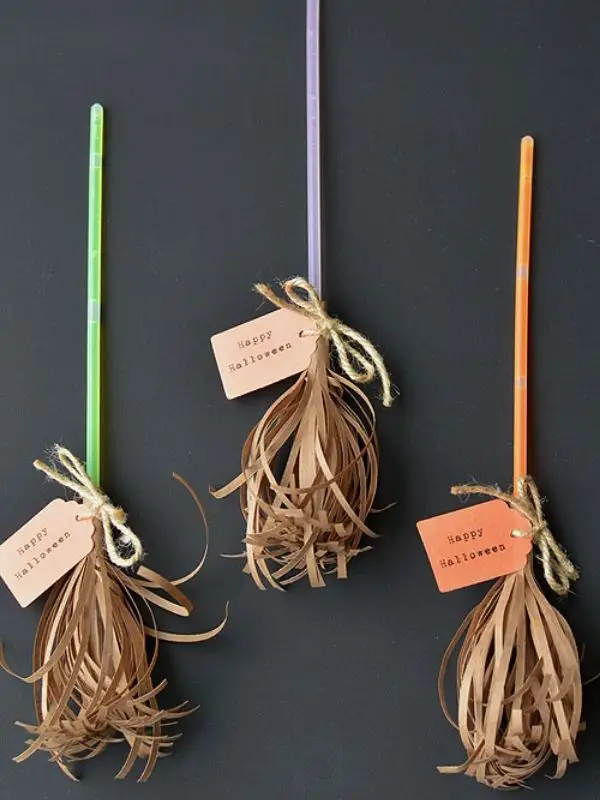 Need a cute easy craft for your kids? They will be excited with these glow sticks. Easy and simple to make, these broomsticks make a perfect gift for a classroom party. Make Harry Potter proud by making many of these glowing broomsticks! (Via One Little Project)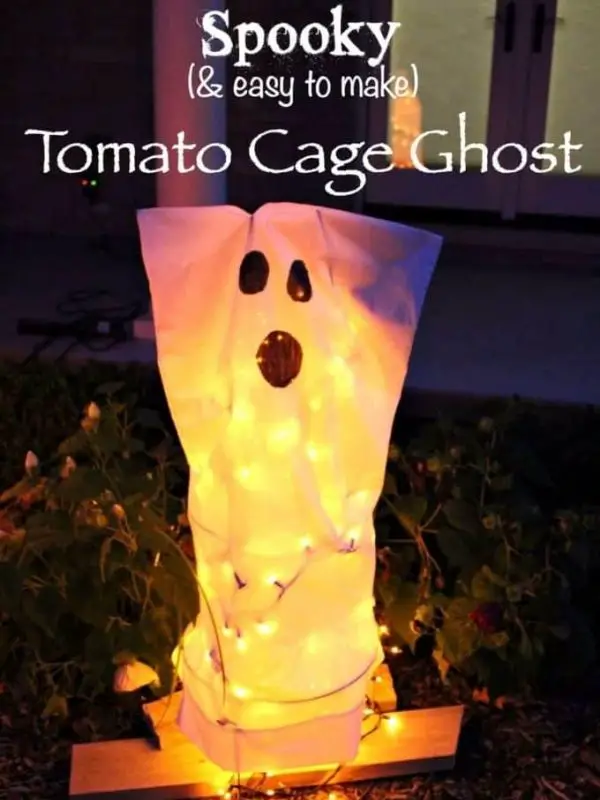 You will surprise at how easy and inexpensive this project is. You just need a tomato cage, king-size pillowcase, sharpie, and string lights. And all you need to do is put the string light around the tomato cage and cover it with the pillowcase. (Via Princess Pinky Girl)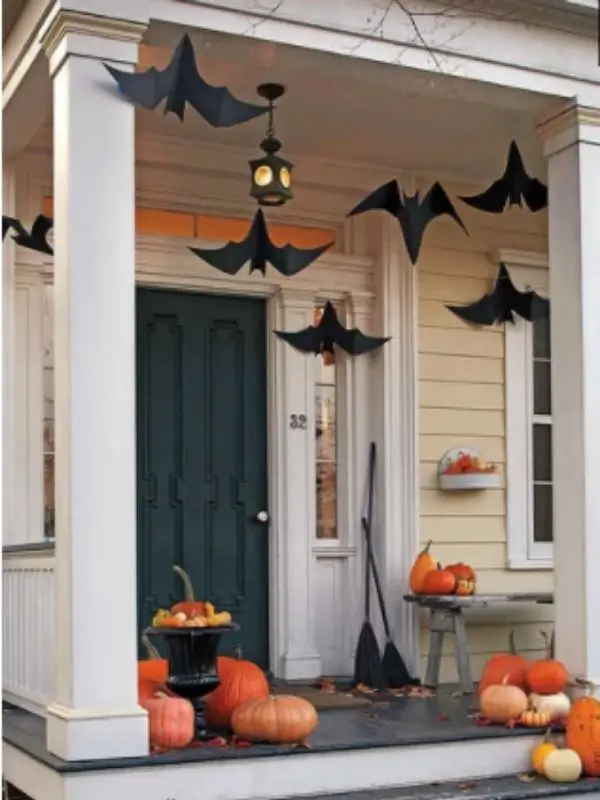 All you need to make this easy craft is by printing the half-bat template or you can make your own custom bat, put the template on the black paper that has been folded before, cut it then poke a hole in the bat for monofilament. You can also hang them around your fireplace mantle. (Via Martha Stewart)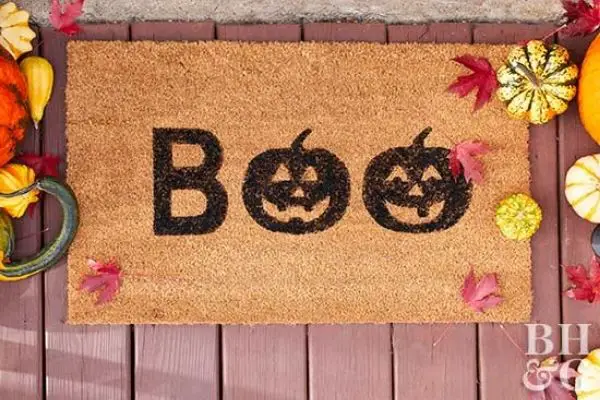 Make your front step boo-tiful with this cute and easy-to-make DIY doormat. Coir doormat, foam brushes, black paint, scissors, tape, fine tip artists paintbrush, and "Boo" stencil are the supplies that you need to make this seasonal doormat. (Via Better Homes and Gardens)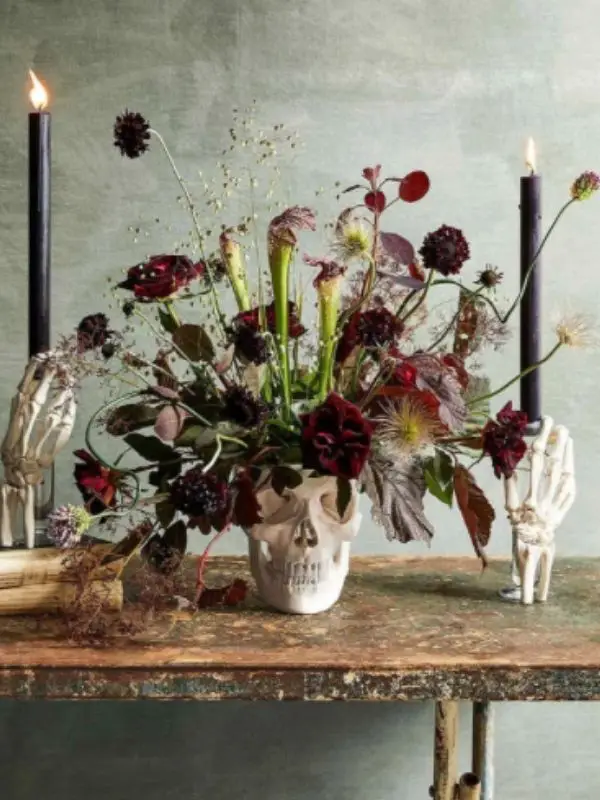 This centerpiece is a definition of beautiful and creepy at the same time. Perfect if you need a hand or two for your party! (Via Martha Stewart)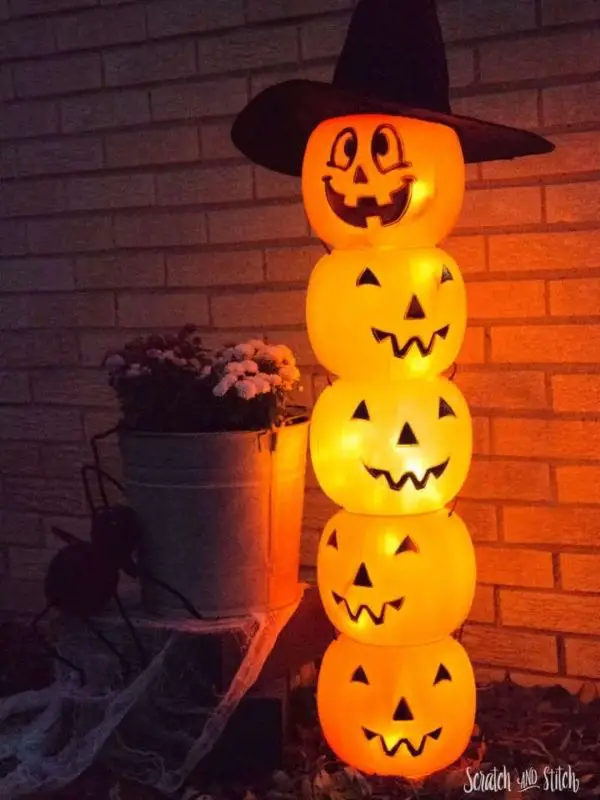 This beautiful orange glow plastic Jack O' Lantern Totem is really simple and easy. All you need to do is grill the bottom center of each of the plastic jack o'lantern, pound the stake into the ground, then place the jack o'lantern onto the metal stake while threading the string lights. Repeat until all the plastic jack o'lantern are on the stake. (Via Scratch and Stitch)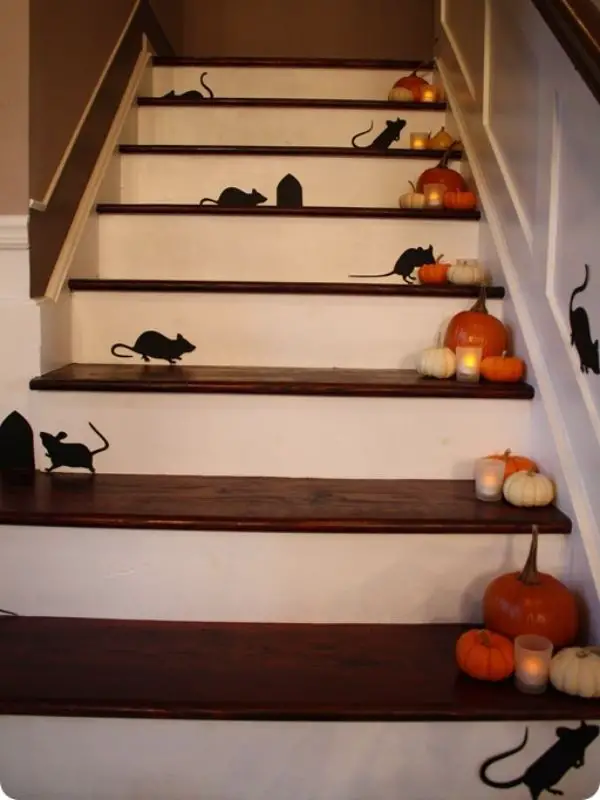 It's time to decorate your stairs with these cute and adorable mice cutouts and don't forget to put the pumpkins and candles to complement the look. (Via Thrifty Decor Chick)
Follow me on Pinterest for more ideas!