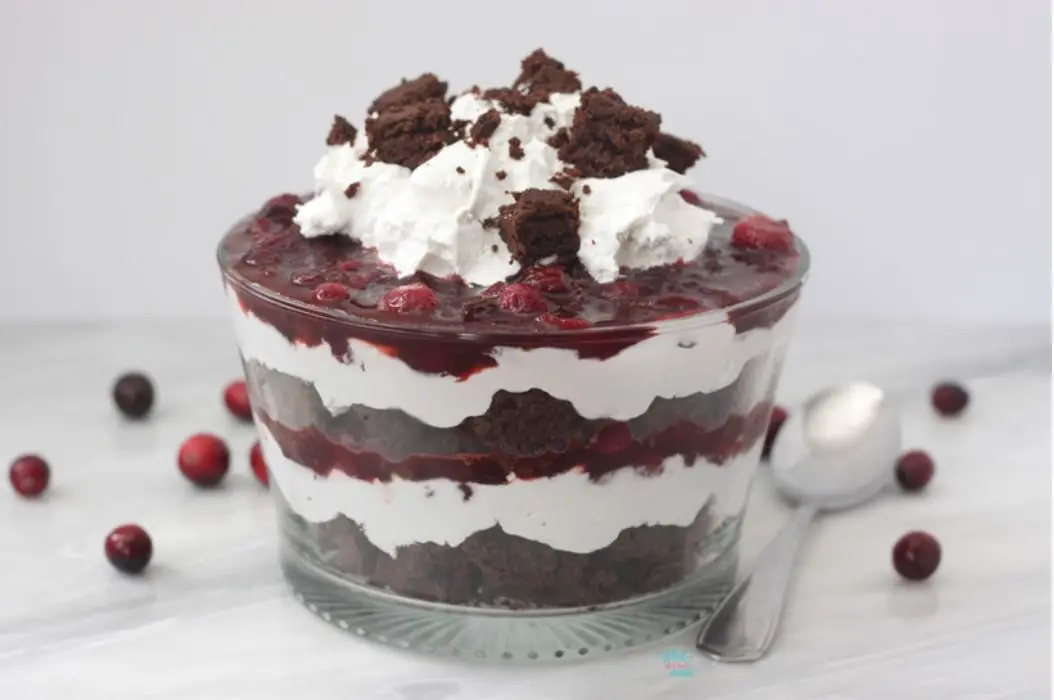 Fall is not just about pumpkins, apples, and squash, because there's another fruit that has a tangy yet sweet flavor—cranberries.
You can use fresh and dried cranberries in so many different ways, from adding them into drinks to delicious pies and smashing them with chicken. If you're a cranberry lover, then you come to the right place as I have gathered the best cranberry recipes.
Believe it or not, cranberries add a burst of fresh fall flavor and adds a pop of color to any fall dinner table. So they would be perfect if you want a new Thanksgiving side dish that's totally impressive and beautiful to add to your Thanksgiving table.
Take a peek at some of these delicious cranberry recipes to see how versatile they really are, then grab your ingredients and get cooking!
27  Savory and Sweet Cranberry Recipes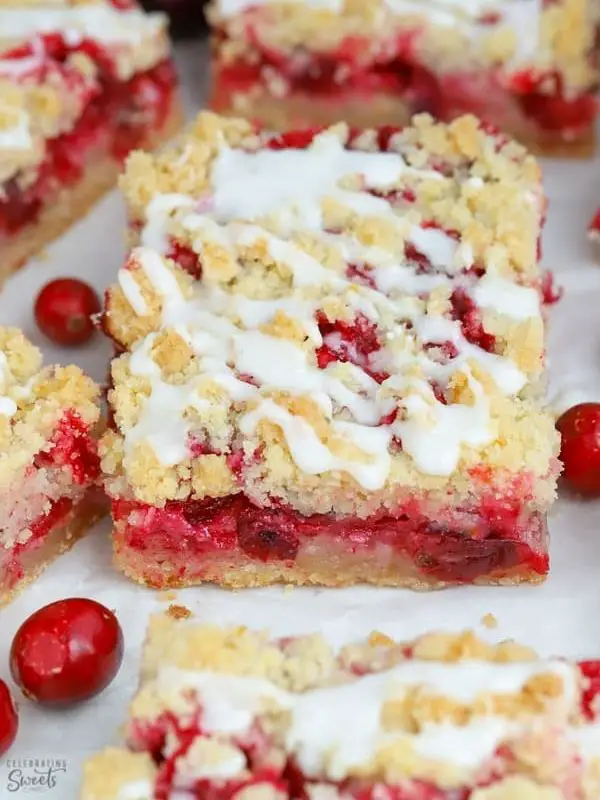 Are you a fan of crumb toppings? Because these sweet buttery and tart cranberry fillings with a drizzle of vanilla icing on top are not only an absolute perfection but also a great way to treat your crumb topping and cranberry obsession! (Via Celebrating Sweets)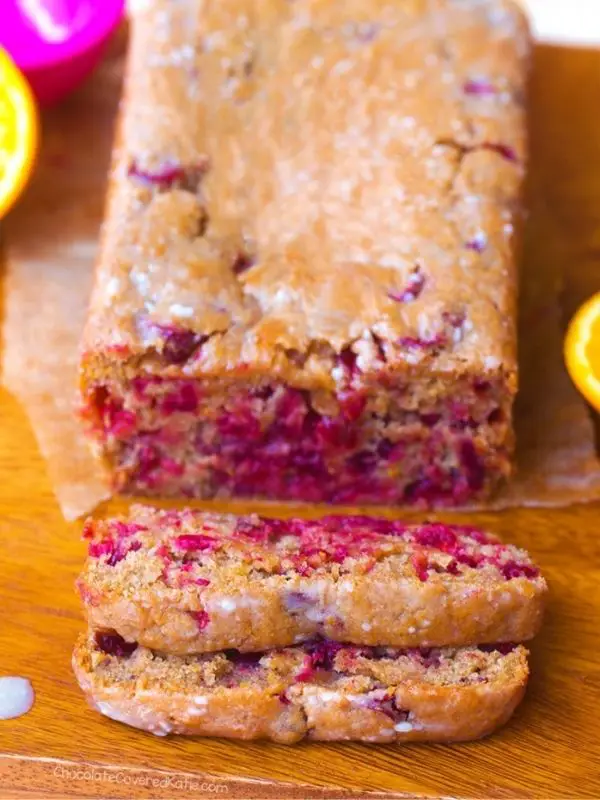 Can you believe this insanely delicious bread is healthier and vegan? And only need everyday ingredients to make. Cranberry and orange fans are sure will come together to enjoy this healthy bread. (Via Chocolate Covered Katie)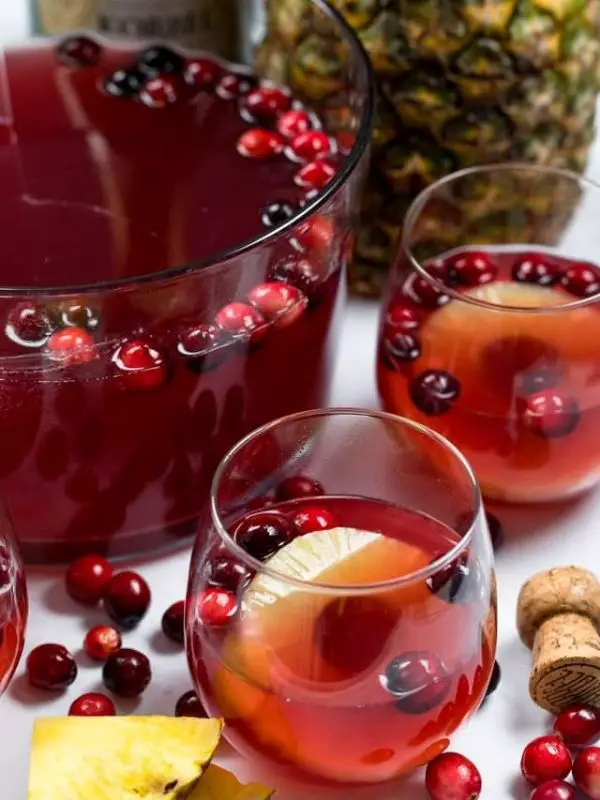 No holiday dinner is complete without drinks! And if you happen to look for a new cocktail to serve this holiday, then you need to add this punch. This fresh cranberry cocktail will have everyone asking for seconds. (Via Crazy For Crust)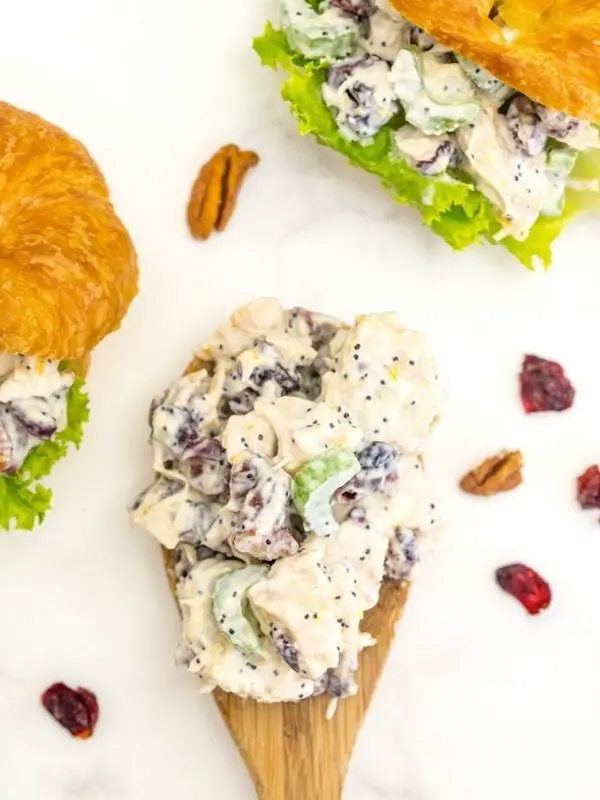 Mix cranberries, orange zest, poppy seeds, toasted pecans, celery, heavy cream, mayonnaise, Greek yogurt, and canned chicken to create this delicious salad that will become a table staple for years to come. (Via Food Folks and Fun)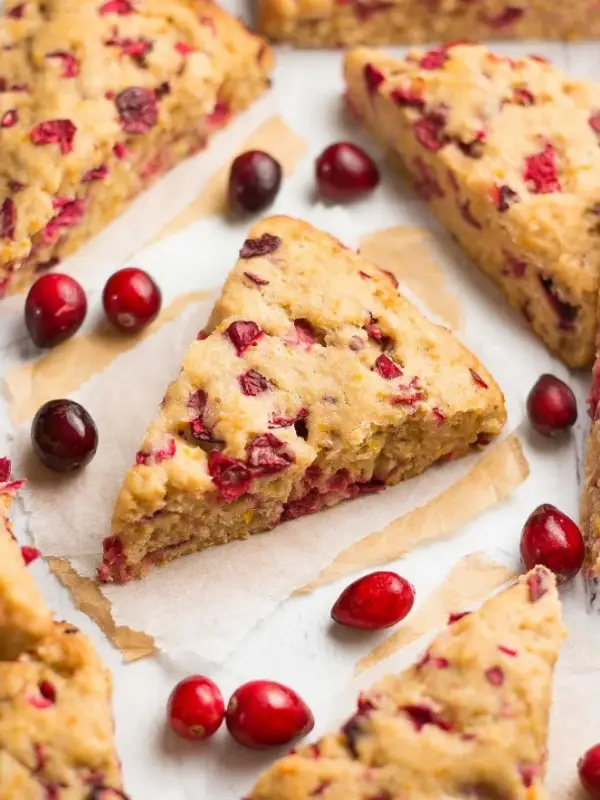 Don't let your diet get you in the way to not indulge in delicious desserts! Because these tender and bright flavors scones are contained no heavy cream, refined flour, or sugar, perfect for a lazy weekend brunch. This pretty healthy dessert tastes just as good as it looks. (Via Amy's Healthy Baking)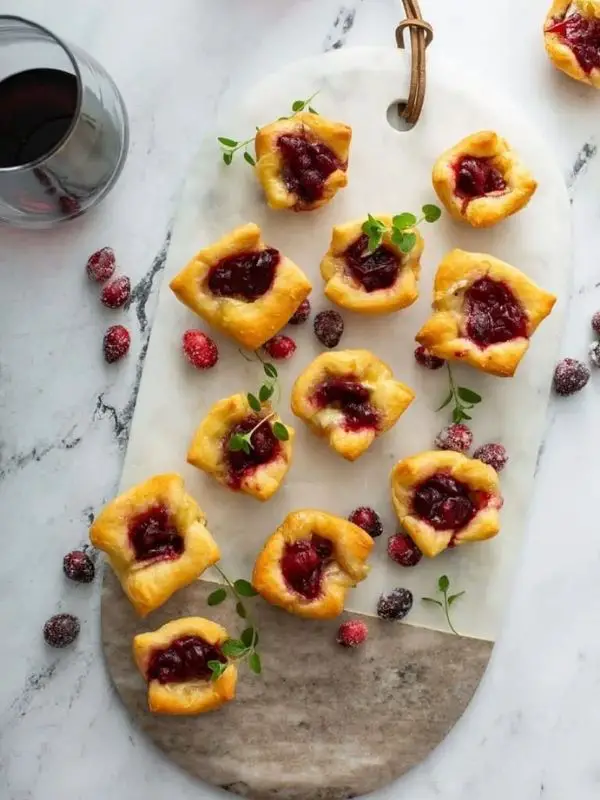 Don't have time to make a delicious treat for a holiday gathering? This bite-sized cranberry brie is so simple to make as it only uses 3 ingredients and is so delicious that you might want to make a double batch. I dare you to not eat five in a row! (Via My Baking Addiction)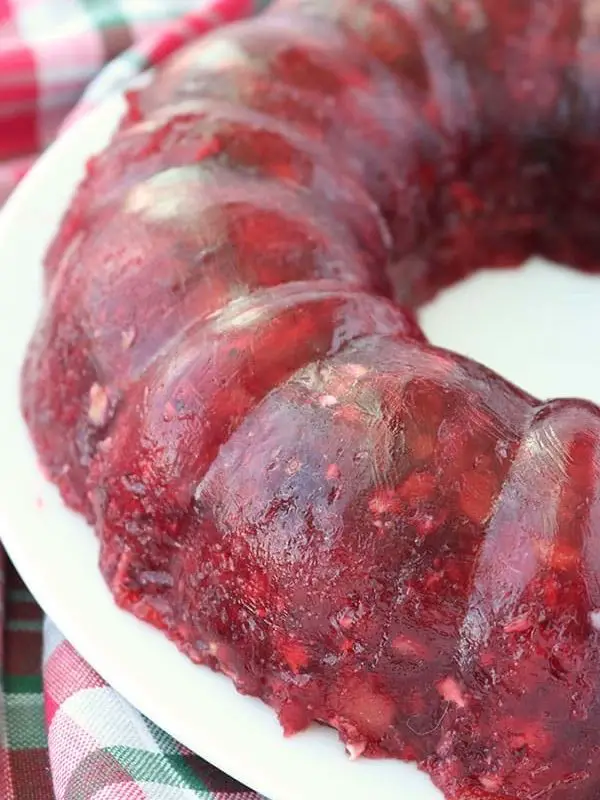 If you like to serve timeless dishes to your holiday dinners, then all you need to do is to add crushed pineapple, whole berry cranberry sauce, nuts, and raspberry jello for a traditional take on this side dish. (Via Cincy Shopper)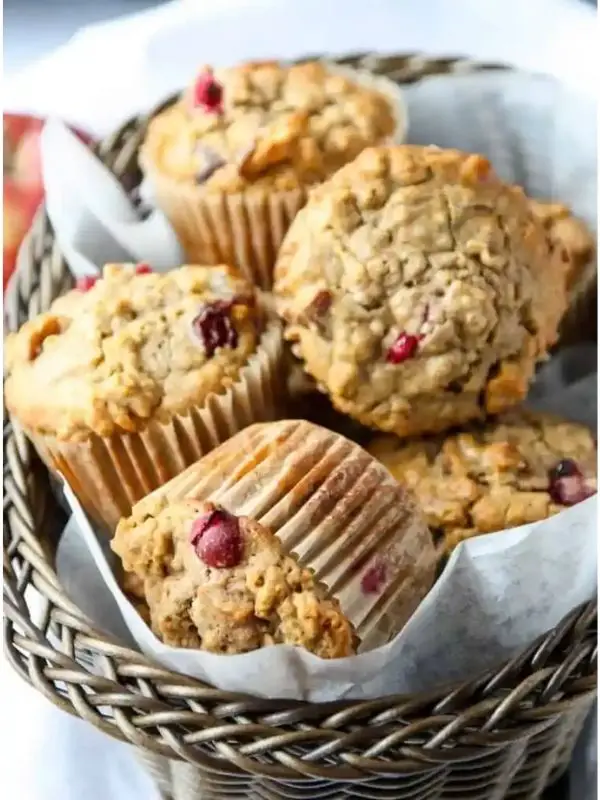 Start the day off right with these perfect fall flavor combos—cranberries and apples. Not only packed with fruits, but these delicious muffins are also nutritious. You'll be reaching for seconds. (Via The Food Blog)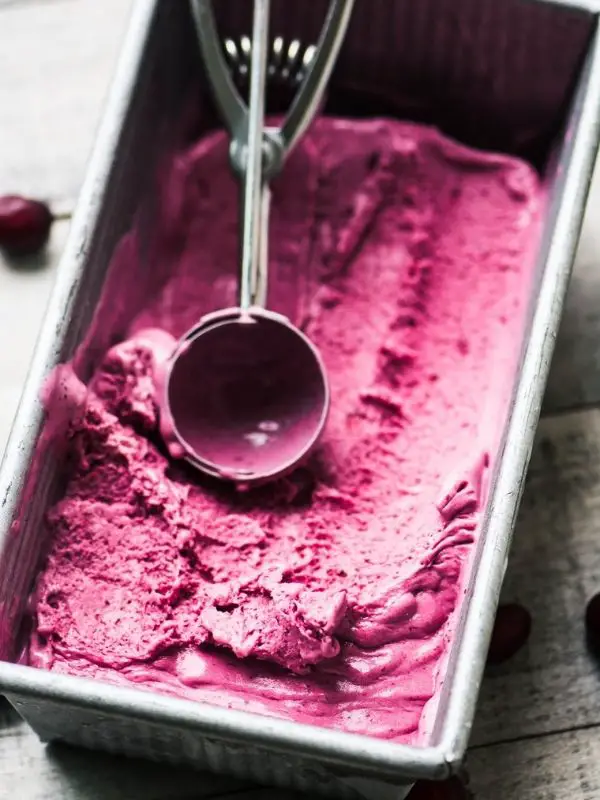 Look at this beautiful purple color homemade ice cream! The amazing part is you just need 5 simple ingredients like whipped cream, sweetened condensed milk, and fresh cranberries to whip it up the night before and pull it out in time for a refreshing dessert the next day! (Via The View From Great Island)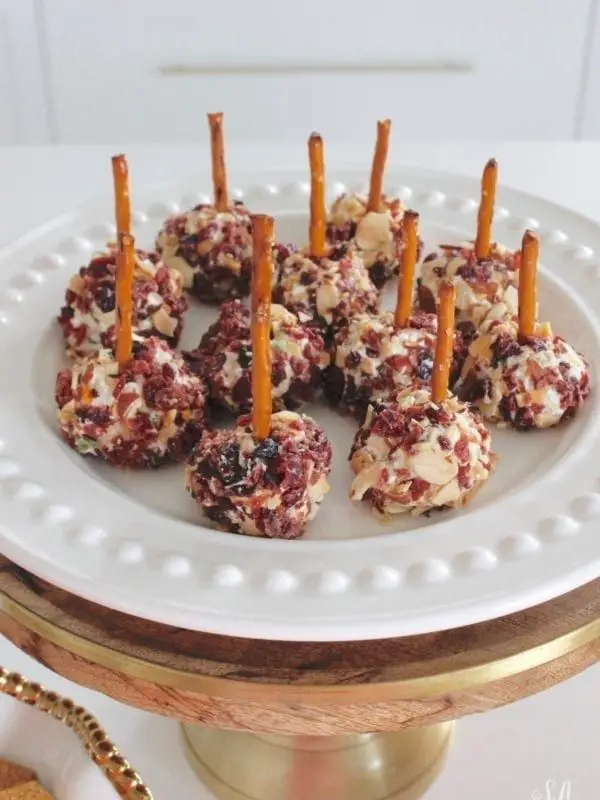 Chopped dried cranberries, grated cheddar cheese, cream cheese, canned crushed pineapple, chopped almonds, and pretzel sticks are the ingredients that you need to make these utterly cute appetizers. (Via Summer Adams)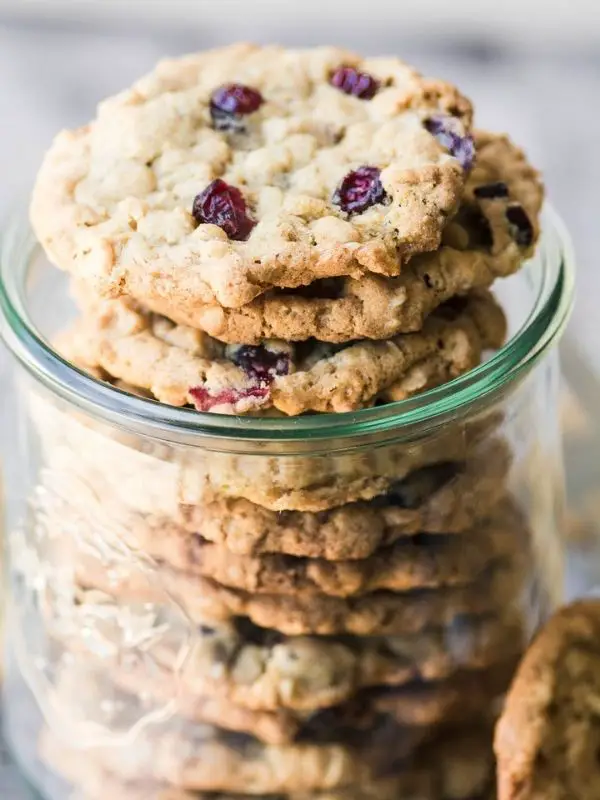 Sometimes classic cookies are what we need in this holiday season. Crispy on the outside and light on the inside, these festive cranberry cookies are also perfect for a holiday edible gift. (Via The View From Great Island)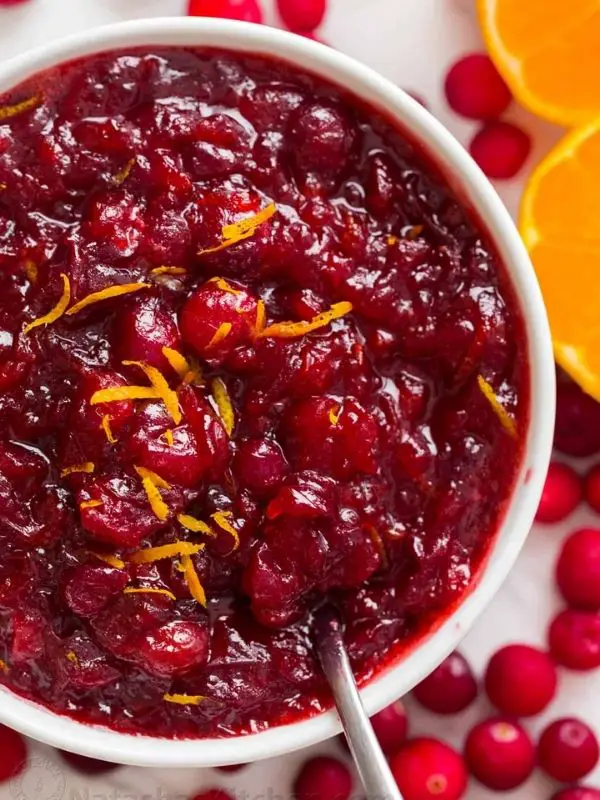 Instead of buying a canned cranberry sauce why not make a homemade version that tastes way better than canned? Luckily, it's pretty easy to make as you will need cranberries, honey, orange juice, and orange zest. Marry two of the season's star ingredients—cinnamon and cranberries. (Via Natasha's Kitchen)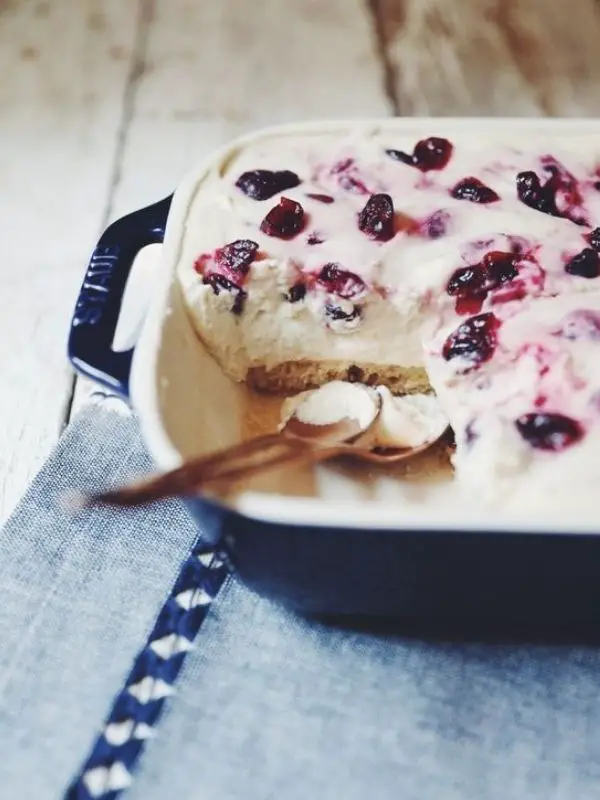 Cranberry and white chocolate go together like peanut butter and jelly. And this recipe happen to combined those 2 flavor combos.
If you like anything with casserole, then this beautiful dish filled with a layer of vanilla cake, is topped with fluffy white chocolate mousse, and swirled with a tart cranberry compote on top is sure will send you straight to cloud nine. (Via Hot For Food)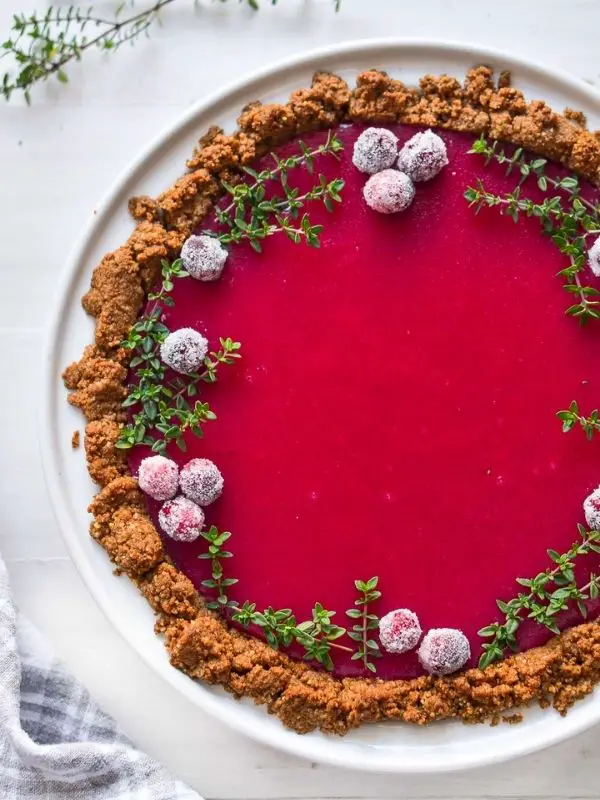 Pumpkin pie? Apple pie? Aren't they a little boring? Well, you can put them aside and let this show-stopping cranberry pie bring the right amount of festivity for your Thanksgiving or Christmas dessert table. Watch your friends and family fight over this sweet and vibrant pie made from scratch. (Via The View From Greatist Island)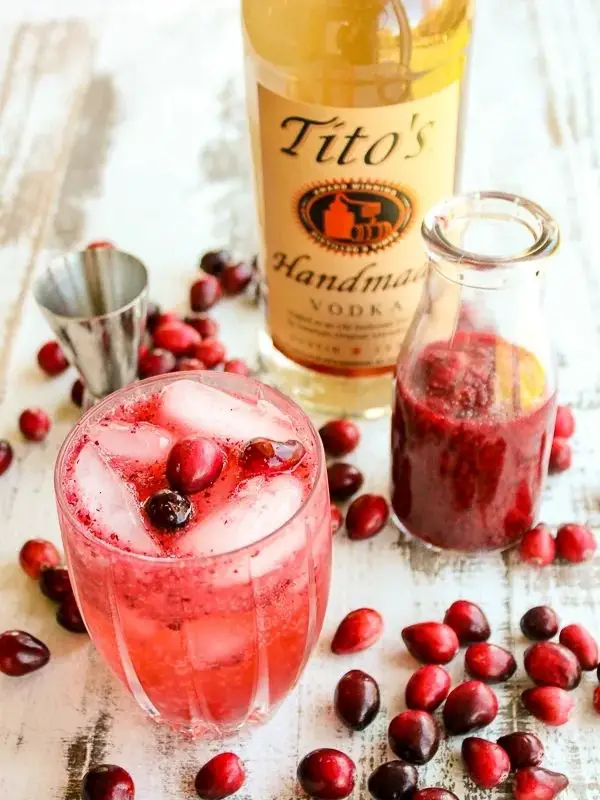 A cranberry cocktail made with cranberry juice is so common, but how if it is made with fresh puree? That's what we called a signature cocktail! And this drink is really fun if you want to serve a special cocktail to your guests! (Via Lisa's Dinnertime Dish)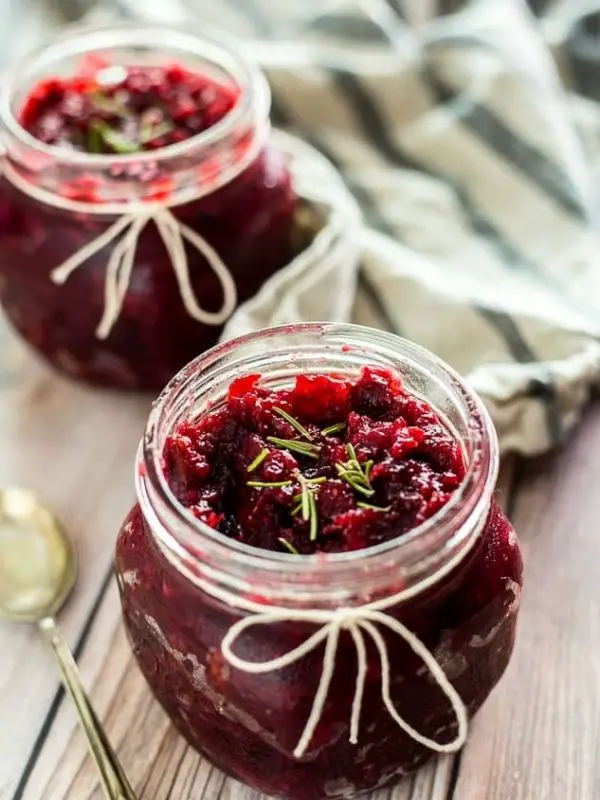 To make this delicious recipe you simply just need to simmer together all the ingredients until the consistency is very thick like a jam. Serve it with a side of any meat or spread it on sandwiches. (Via Plating Pixels)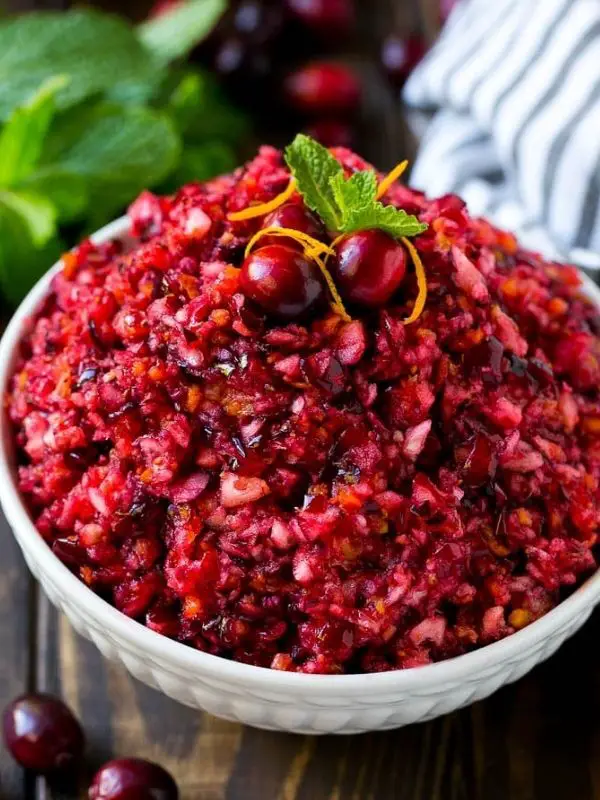 Calls for fresh cranberries, apple, orange, and granulated sugar. You can whip up this homestyle, sweet, and tart condiment in less than 15 minutes. Fresh cranberries side that is sure to rock your plate! (Via Dinner At The Zoo)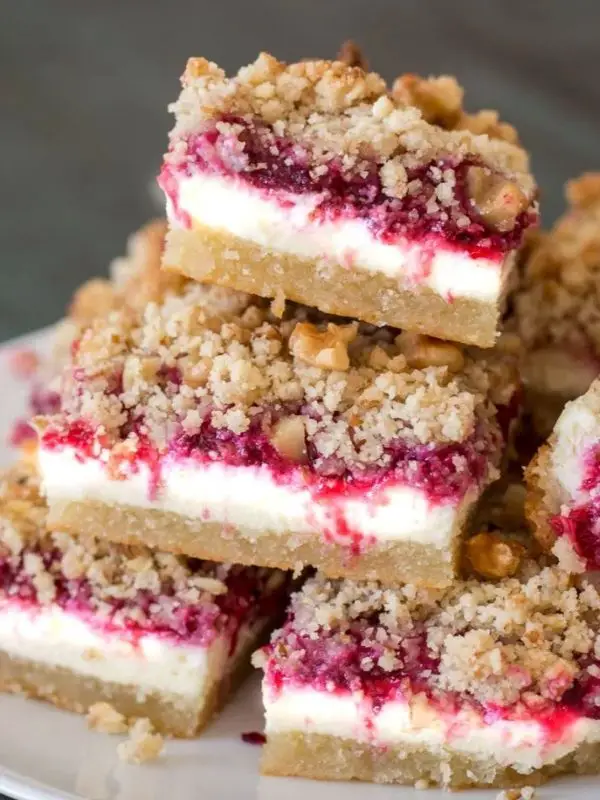 Your holiday will be going just fine, and it's all thanks to these delicious keto cheesecake bars that you can indulge each at just 5 net carbs. These layers of shortbread cookie crust, a vanilla cheesecake filling, a layer of cranberry sauce, and pecan crumble topping will have your dinner guests asking for dessert before dinner! (Via The Best Keto Recipes)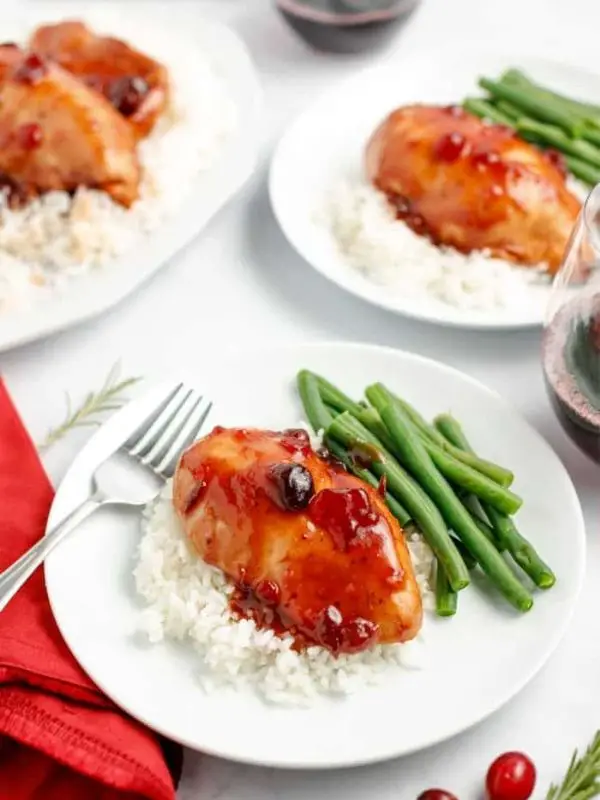 Don't know what to do with leftover cranberry sauce? You can use it for more than just something sweet like this chicken. Grab your slow cooker, cranberry sauce, boneless chicken breast, and your favorite BBQ sauce to make this tasty dish for a yummy dinner. (Via Real Housemoms)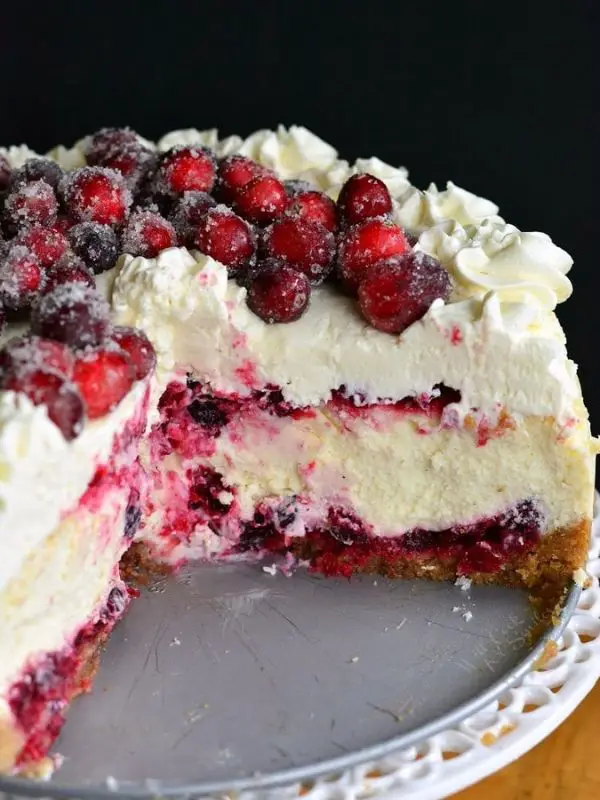 If you like to go big with dessert, this cheesecake will make your holiday grand. The combination of vanilla bean cheesecake, white chocolate mousse, and cranberry jam is so magical. You'll want to use this heavenly cake as a table centerpiece instead of immediately digging into it. (Via Will Cook For Smiles)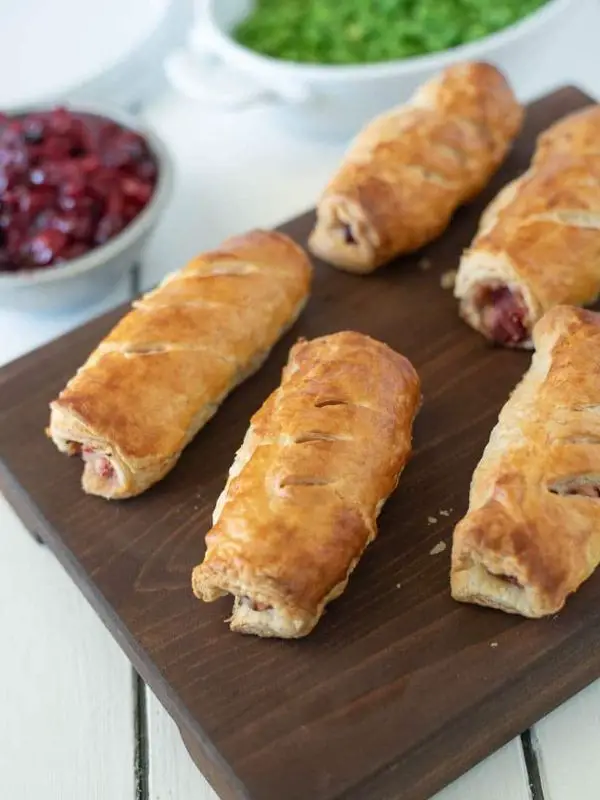 You had a blast Thanksgiving and the day after you are wondering what to do with all the leftover foods. Luckily, you can make these easy and delicious sausage rolls. All you need is puff pastry, leftover stuffing, leftover cooked turkey meat, an egg, and leftover cranberry sauce. (Via Culinary Ginger)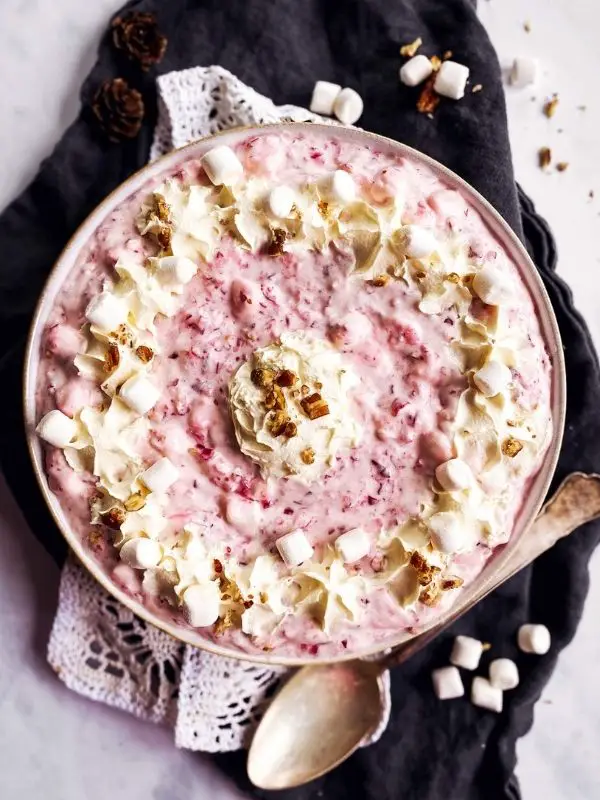 Isn't this fluff look so beautiful? Well, you can make your own now all you need is 5 simple ingredients. So swap out that traditional salad for a gorgeous fluff that makes for a delicious dessert and gorgeous table addition. (Via Unfussy Kitchen)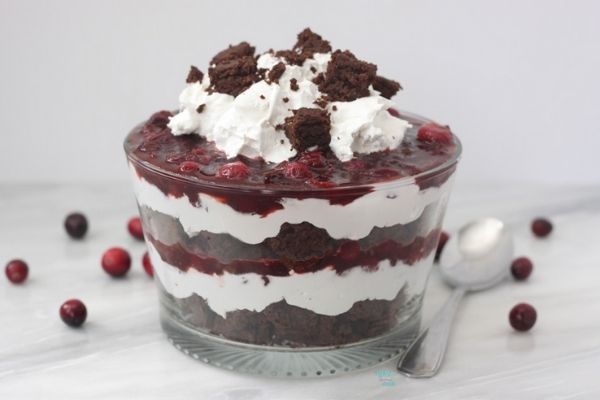 If you have a few family members that are vegan, gluten-free, paleo-friendly, and soy-free and kind of confused about what to serve on the holiday dinner table, then worry no more because this trifle has resolved your issue. (Via A Whisk and Two Wands)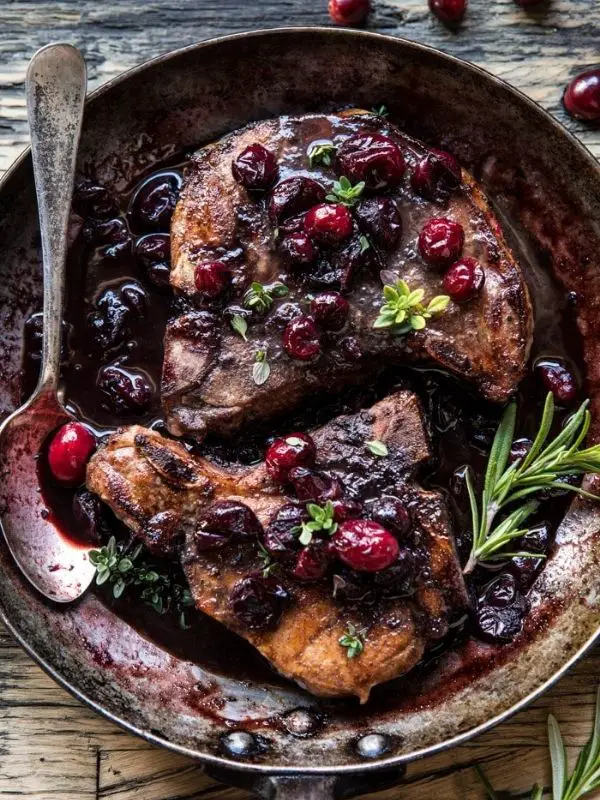 This delicious dish proves that cranberries are not just for the Thanksgiving table or Christmas table, because you can get creative with them like these pretty pork chops for example. It's quick and easy, as you can make this dish in just 30 minutes. (Via Half Baked Harvest)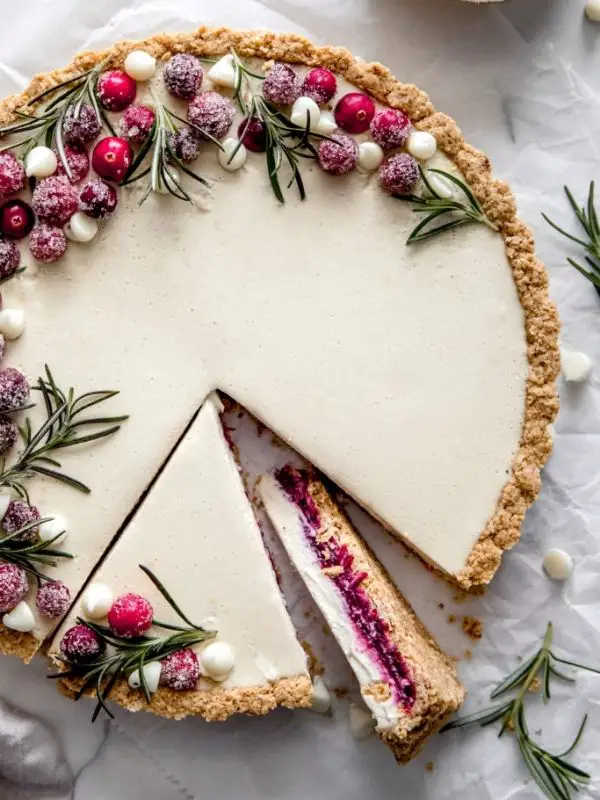 Cranberry and white chocolate are a perfect combination for the holiday season, especially when they are turned into something this pretty, creamy, and heavenly amazing. And the best part? It no baking required. If you're wondering what winter tastes like, it's this delicious tart. (Via Delight Fuel)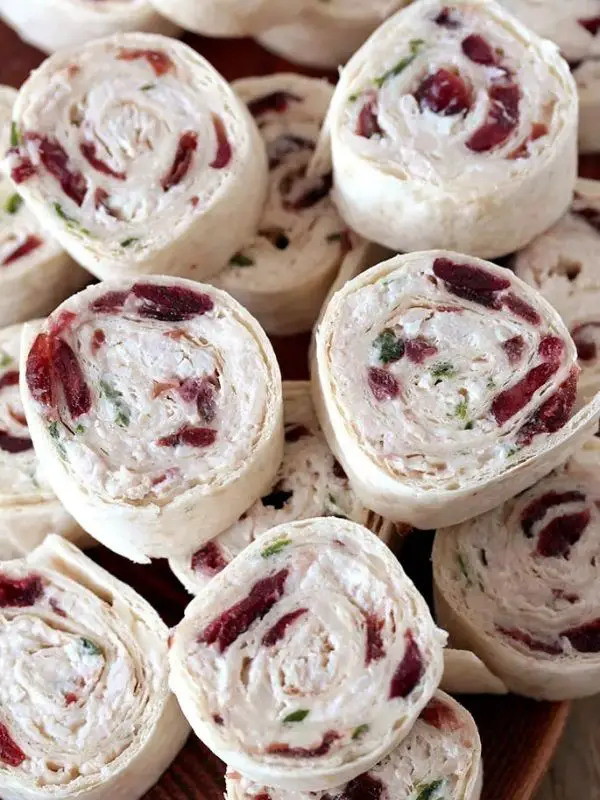 Need a quick, easy, and delicious appetizer? Filled with turkey, cream cheese, cranberries, sour cream, parsley, grated white cheddar cheese, and spices, these bite-size tortilla roll-ups are the perfect snack or appetizer for holidays. (Via Sweet Spicy Kitchen)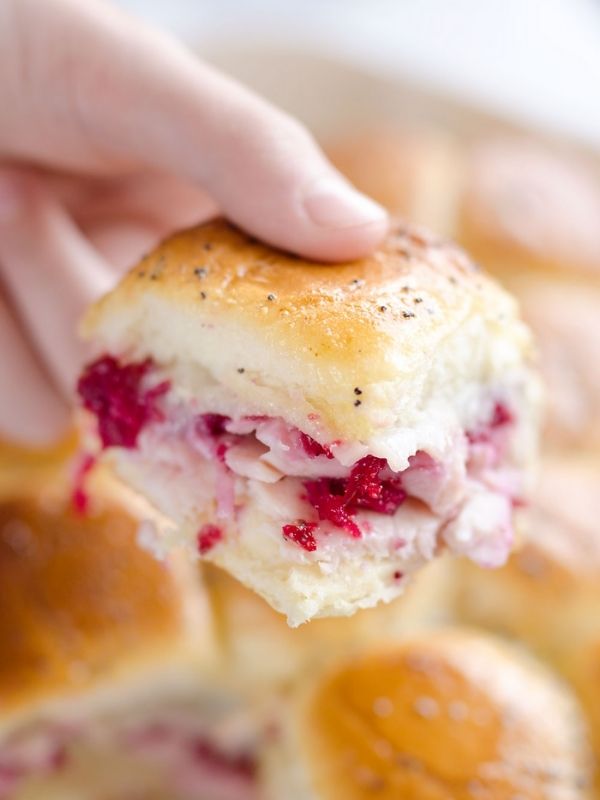 Is it breakfast? Is it lunch? Or is it dinner? Who cares! You can enjoy these easy, tasty, and savory baked sliders at any time of the day and I'm promised you won't be disappointed! (Via The Creative Bite)