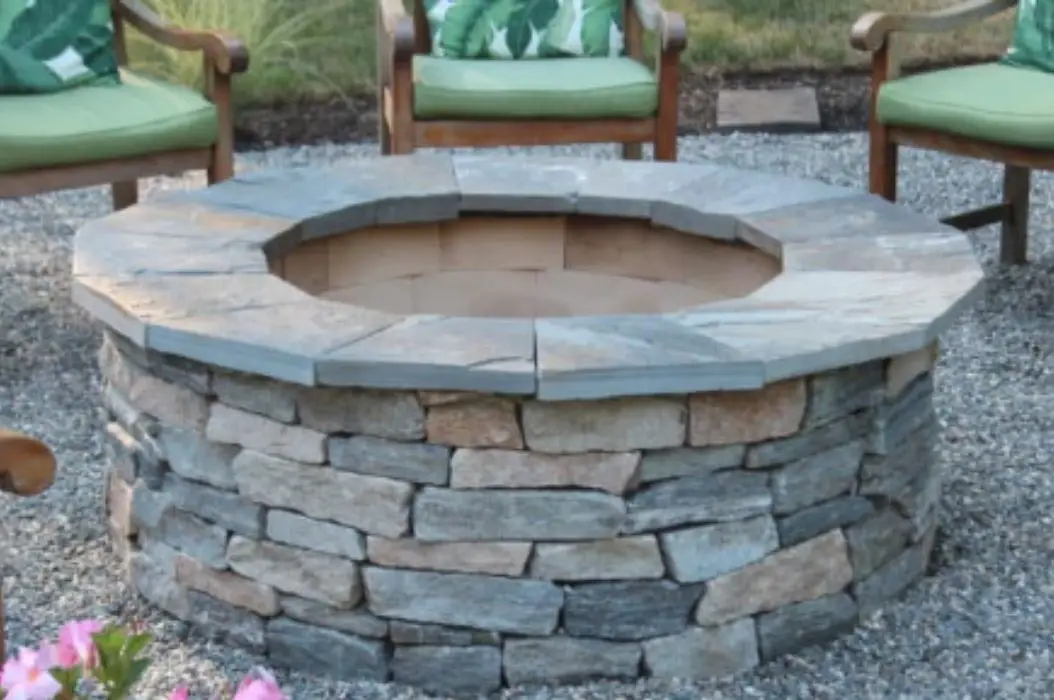 Nothing feels better than to build your own fire pit, feel the comforting flames crackling during cool summer nights and enjoy the moment with your family and friends.
Maybe you think DIY fire pits are difficult and expensive to make, but they actually are fairly simple and cheap because they use materials such as concrete, retaining wall block, brick and some even made a fire pit using repurposed materials.
Luckily, I save you time searching for the best DIY fire pits with this list of awesome DIY fire pit ideas that I've gathered for you.
From square and round shaped pits to the most creative designs, there are lots of ideas you're sure to find that suit your budget and skill level.
Hopefully, these best DIY fire pit ideas not just make a great addition to your backyard but also become a cozy area where you can snuggle up while drink some beers or hot chocolate, chat and enjoy the grilled with your family and friends.
20 Amazing DIY Fire Pit Ideas For Your Yard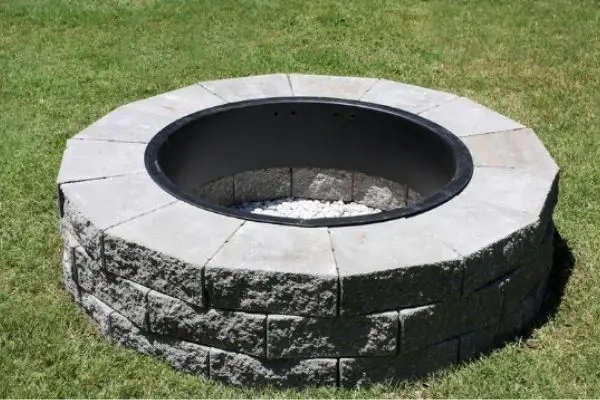 True to what the title says, this simple DIY fire pit consists of 4 steps from outline the fire pit, dig the fire pit, fill the fire pit with gravel until it is level ground and the last is build the fire pit. You can also easily adjust the fire pit's size based on your available backyard space.
Materials that you need to build the pit are concrete landscaping stones, masonry adhesive, rubber mallet, and metal fire ring, but the ring is optional. (Via A Beautifull Mess)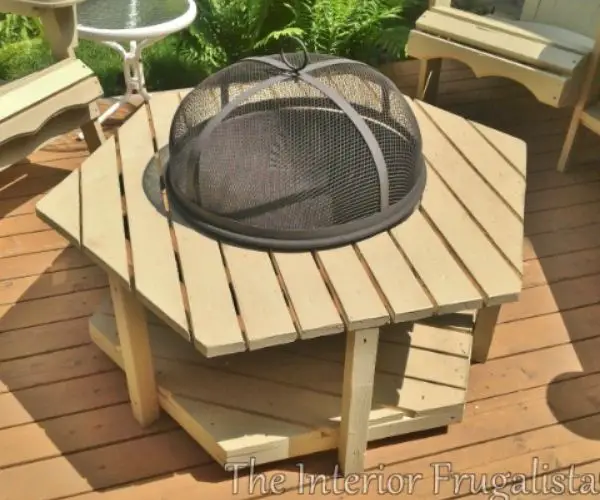 Well, maybe you don't have enough space for a backyard fire pit but it doesn't mean that you still can't have one right? That's why you will love this alternative. Not just perfect for a deck or patio, these budget-friendly and pallet style fire bowl is built in a unique hexagon shape.
This DIY is great if you like wood projects and want a portable fire pit that also makes a pretty decor where you can use it as a coffee table when not in use. (Via Interior Frugalista)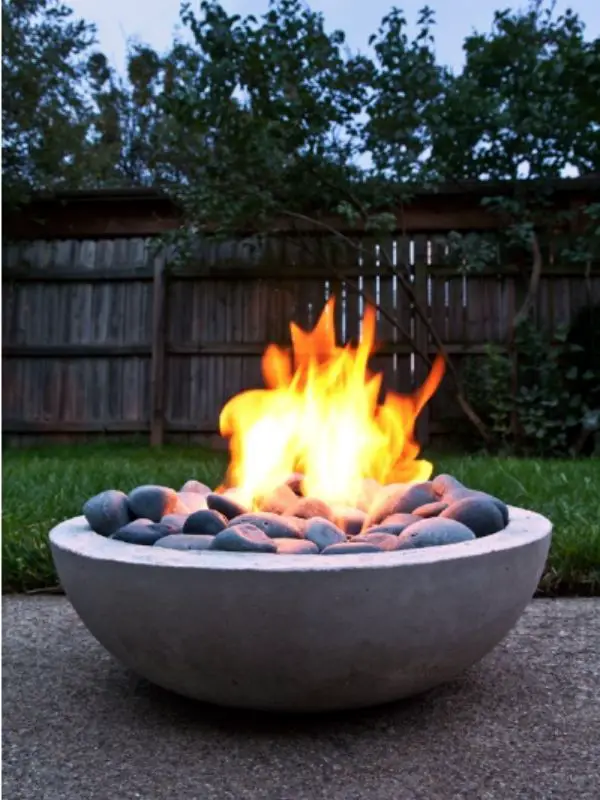 If your the type of person that likes sleek, modern looks, then you will love this portable DIY fire pit. With just a few hours with materials cost under $50, you can make this affordable, weather-resistant concrete. (Via Man Made DIY)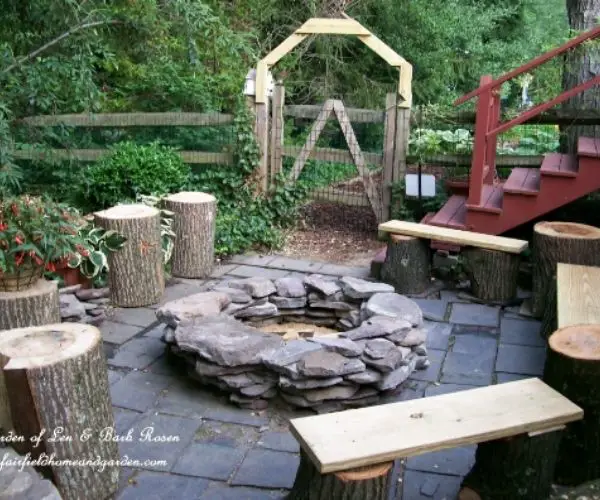 Not only it is available at any home improvement store, but stones also found in nature. So it's will give a unique fire pit and very functional at the same time. If a fire pit with nature looks is what you're looking for, then you need to check this one out. (Via Our Fair Field Home and Garden)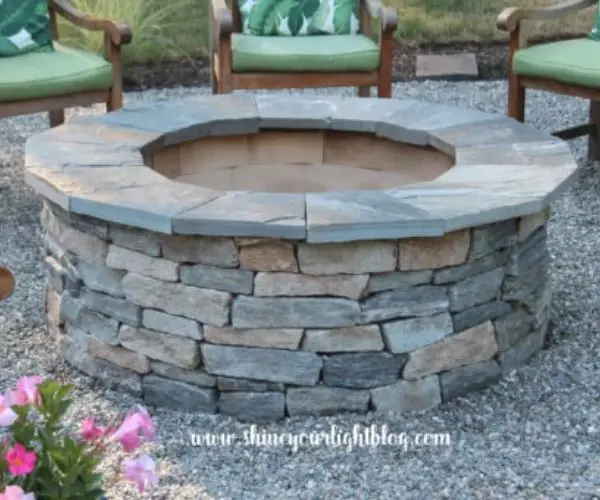 Are you consider building your own fire pit and also installing a patio even though you have never built one before? Don't worry, because Lisa, from The Shine Your Light, built this fire pit and pea stone patio with no experience at tackling most of the tasks and now she shares all the detailed steps from start to finish for you. (Via Shine Your Light)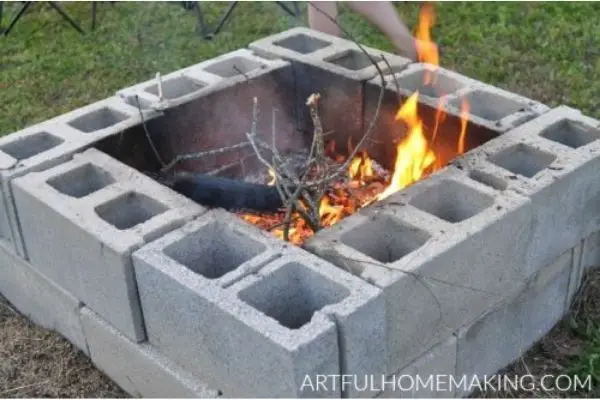 Don't know what to do with leftover cinder blocks? You can use them and make this DIY fire pit because that's the only material that you need to create this. Except if you consider roasting sticks, marshmallows, and camp chairs as other materials. (Via Artful Homemaking)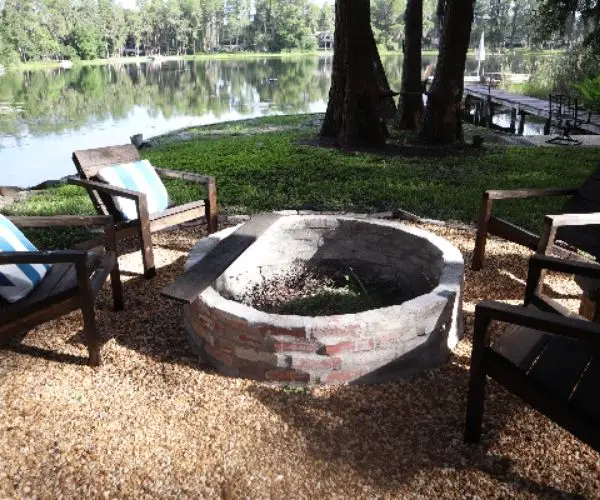 Maybe you don't have leftover cinder blocks, but how about few bricks that just sit in your garage? Well, you can still use them to make a fire pit. To make this DIY you just need fast-setting concrete, mortar and bricks. (Via Mimzy & Company)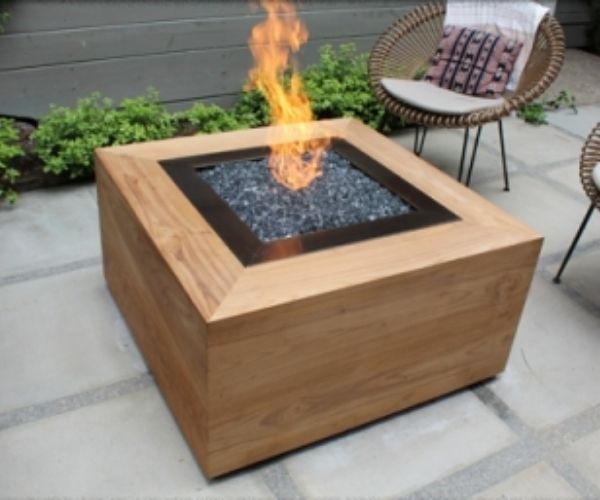 If you do not fancy bricks, stones, or concrete for the outer appearance of your backyard fire pit, then this wood fire table could be your next addition to your yard! Has a sleek, smooth, and modern look, this stunning fire table will give an elegant look to your backyard. (Via Moderustic)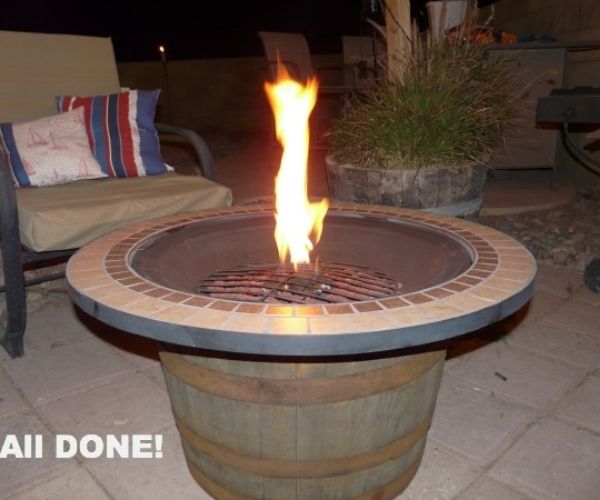 Who said you couldn't make fire pits from your favorite cocktail drink barrel? Not just this makes an outstanding recycling project, this table looks awesome and rustic at the same time. So if you like anything rustic, this fire barrel could be an eye-catching piece on your patio. (Via Tauni Everett)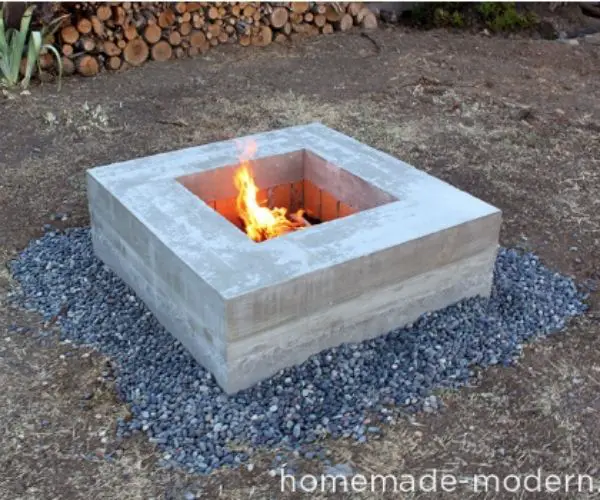 Did you think this cool DIY fire pit is a difficult project? Actually, it isn't, but this modern concrete fire pit requires labor intensive and it's time-consuming. It's best to do this project when you're on a holiday or on a free week. So be patient with this project, OK! (Via Homemade Modern)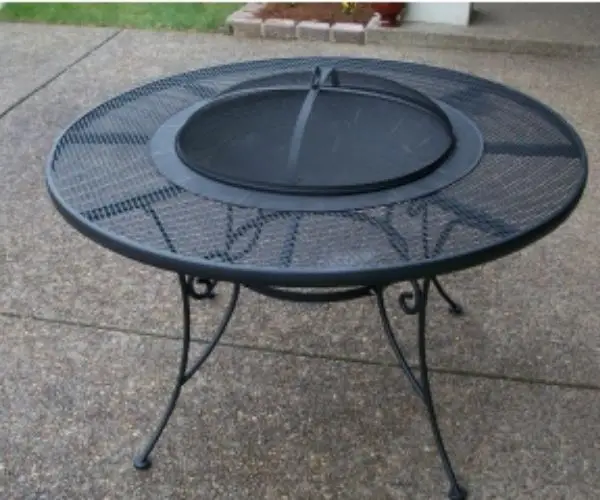 Although you know how expensive it is an outdoor propane fire pit table, you still kind of hoping to have one, right? Thanks to David B, because now you know how to make your own gas fire pit table. And because this is a welding project, so it requires welding skills. (Via Wcwelding)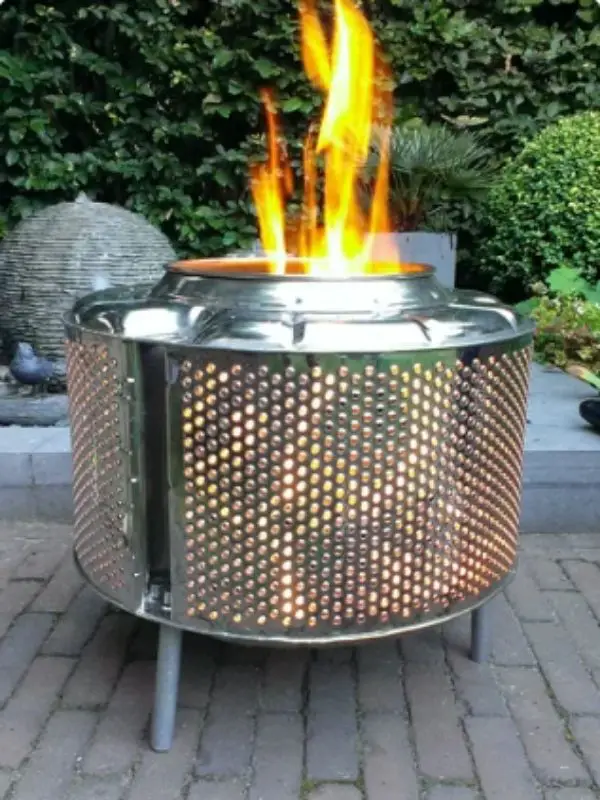 If you like to do DIY repurpose, then here's another idea that you can do. With just simple materials which are an old drum of a washing machine and galvanized steel plumbing pipe, you can create this cool fire pit with not many instructions. (Via Instructables)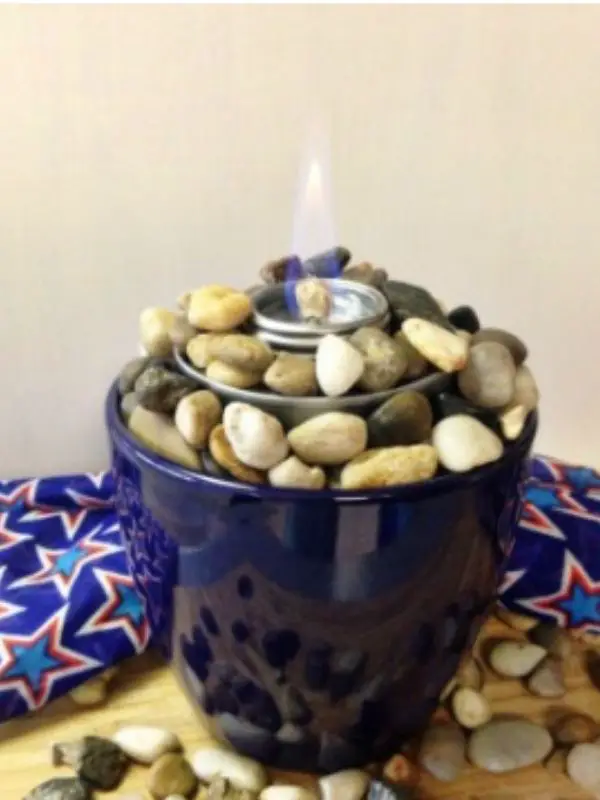 Just because you don't have the budget to build a backyard fire pit doesn't mean you can't enjoy the warmth of a fire! With just $3 worth of supplies – assorted mini stones, medium sized flower pot, chafing fuel cup – and in just a few minutes, you can have your own mini tabletop fire pit. This DIY is sure to come in handy! (Via Premeditated Leftovers)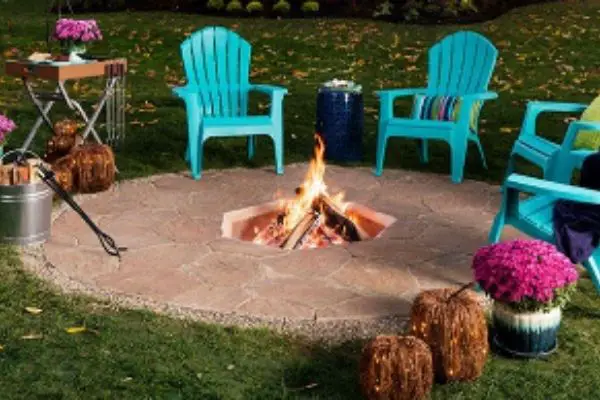 If you're more of a classic person then maybe this in-ground fire pit is your style. With paver base, concrete blocks, lava rocks, sand, pavers, and mortar you can enjoy the crackling warmth of a backyard fire! (Via Lowe's)
15. DIY Fire Pit With Custom Cap Stone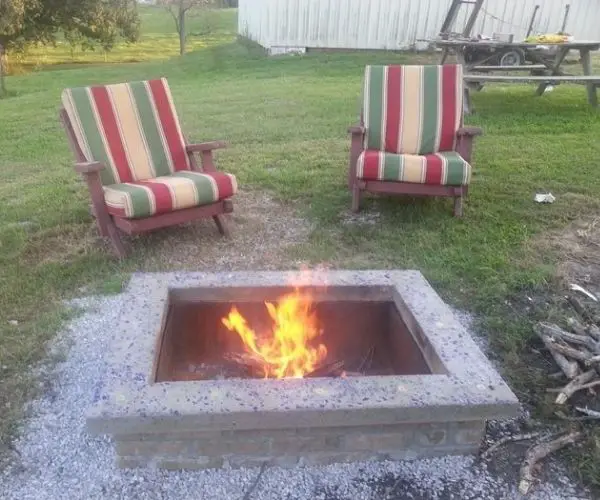 Isn't it great if you can make a fire pit where you can personalize the edge? Well, this project allows you to do it. Another great news is this could be your first mosaic project if you haven't tried making one. (Via The Owner Builder Network)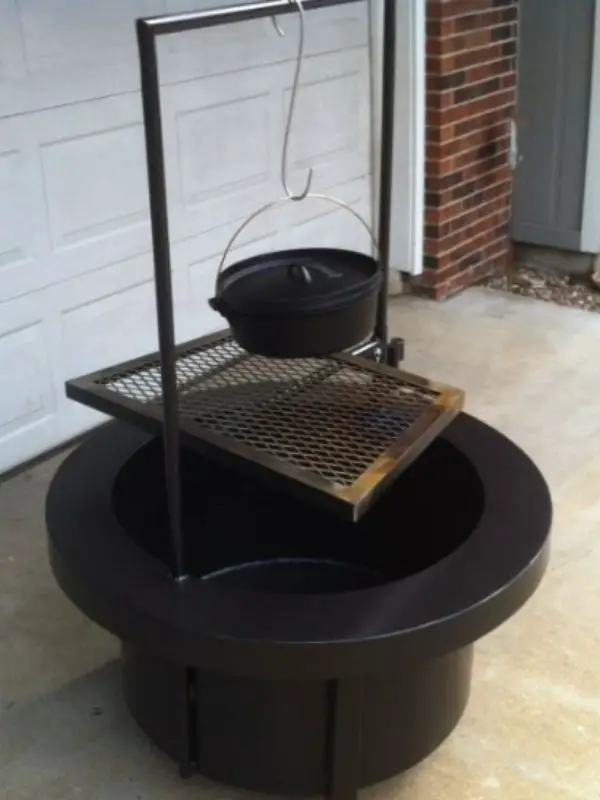 Another project that requires welding skills. I'm not gonna lie and say that this project is easy because it isn't. This DIY bbq fire pit is a hard skill project and it's time-consuming, but in the end, you will get the prize, which is this cool and sleek bbq fire pit. (Via The Smoke Ring)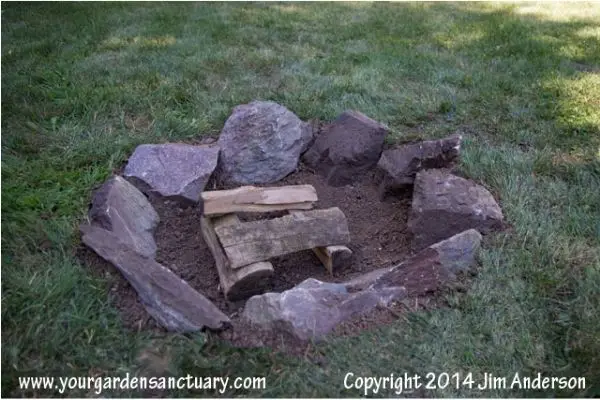 If you opt for function over design then you're going to love this. If you have some football sized stones and a shovel, then you already have the material to create this cheap easy fire pit. (Via Your Garden Sanctuary)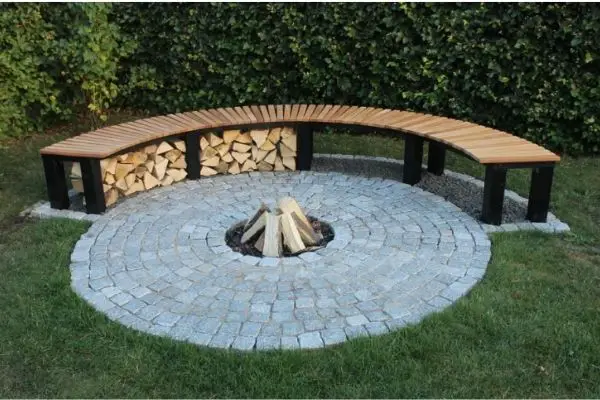 Maybe you don't want to just build a fire pit because you also want to create a fireplace where your family and friends can sit and gather there. Fortunately, this amazing project is here for you. Within 2 days, you can make your garden look perfectly like it just came out of a magazine. (Via Instructables)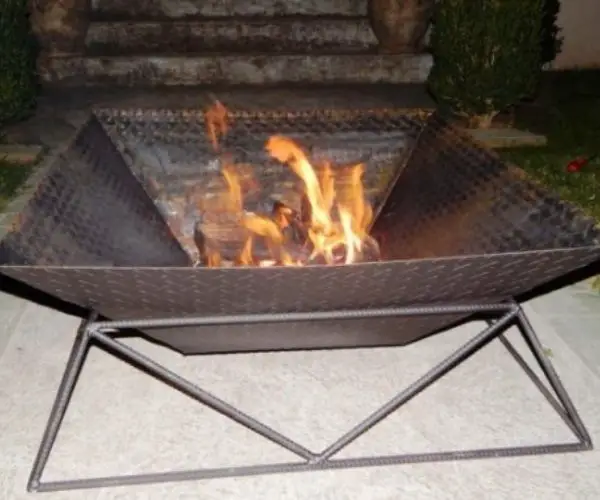 Different from all the other pits described above, this industrialist large metal pot in which you can add wood is so special mainly because of its rough design.
But this fire pit can be both a blessing and a curse because metal is known to have heat conduction properties, which means the fire pit can easily heat up and stay hot for a long period of time.
So always be careful and take some safety precautions if you don't want to get yourself burned. (Via Tool Mate Shire)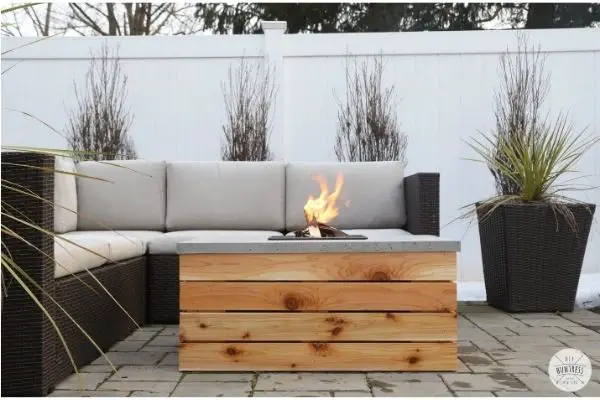 This DIY coffee table fire pit looks really awesome. Made from wood which was built as the table base and concrete as the top, this fire pit is sure would be a favorite space to entertain outside year-round.
Want to know the best news? It can be used as a cooler too! So if you have been looking for a tabletop then give this stylish and stunning design a glance. (Via DIY Huntress)