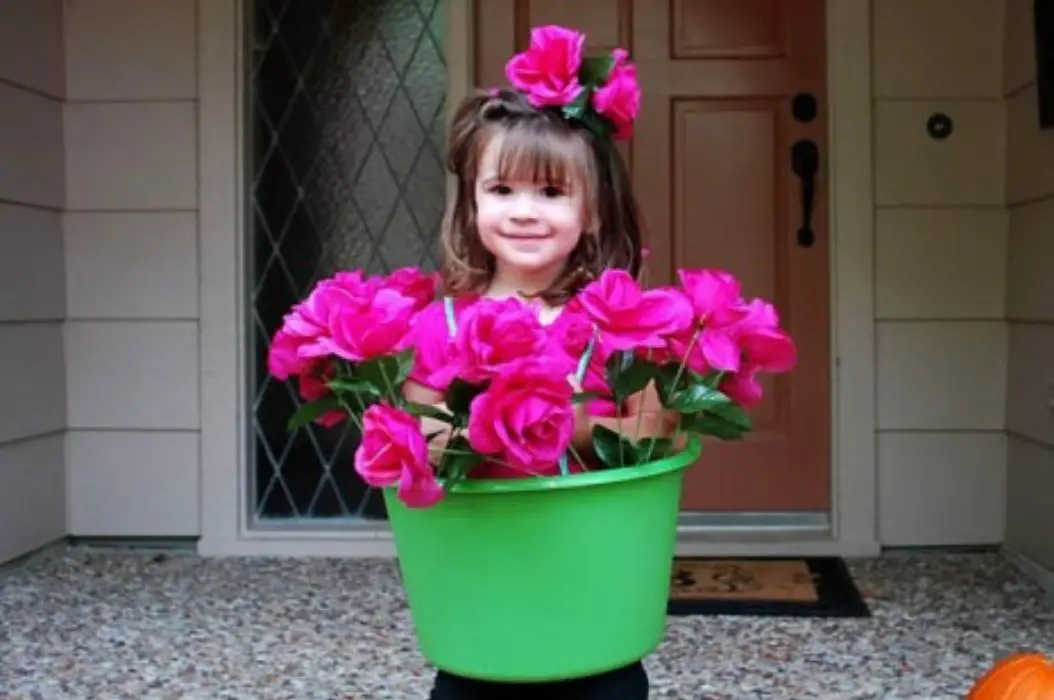 Everyone is excited about this pumpkin carving holiday and especially kids because they can decide who they want to be. But sometimes, store-bought Halloween kids' costumes don't have a very specific costume that they had in mind, is cheaply made, or is so expensive. So the best option is to make DIY Halloween costumes.
Fortunately, you don't have to spend time sewing because these DIY Halloween costumes for kids are so easy to make. Even a noncrafty person can pull off one or two from this list!
And you won't find a boring costume here, because I've gathered unique, funny, cute, and scary homemade Halloween costumes that will make you eager to show it off to your kids and others.
So let's scroll down, find the perfect DIY Halloween costumes and make your kid stand out in a crowd!
26 Cool and Easy DIY Halloween Costumes for Kids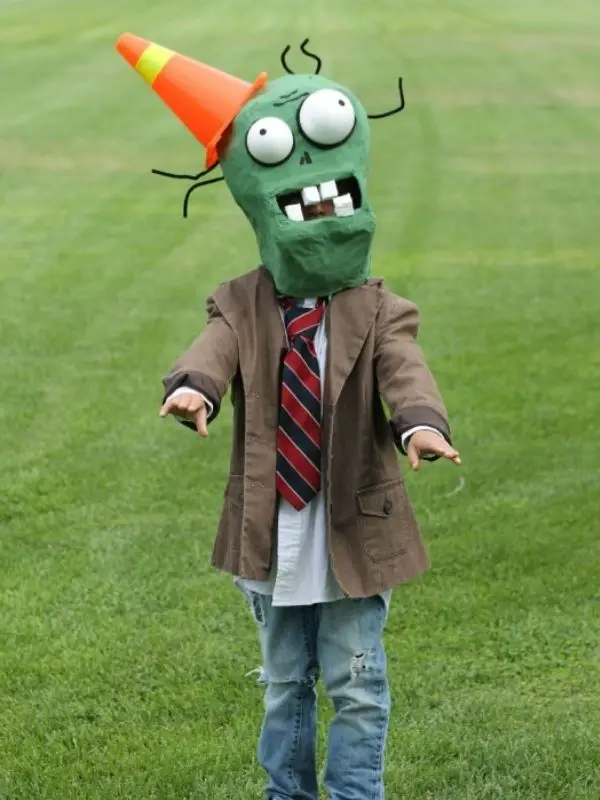 I don't know about you but this popular game is one of my favorite games when I was a little. So it's really cool to see this costume and it is inexpensive and so easy to make. And if your kids are like me, then they absolutely would be thrilled to have this unique and creative costume for the Halloween party! (Via Homemade Heather)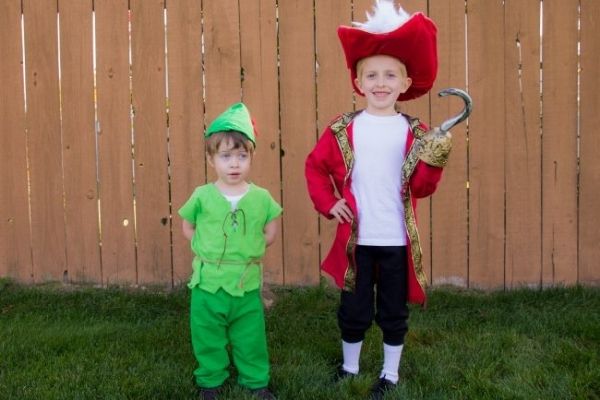 Maybe you don't have sewing skills and need a last-minute costume that still looks cool for your boys? Well, don't worry because this captain hook is ready to save you from that problem. (Via Love Our Crazy Life)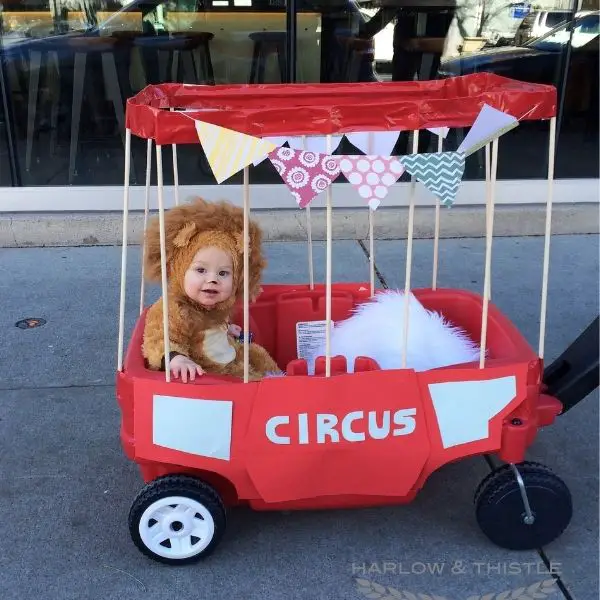 Make your youngest first Halloween cuter with this easy DIY baby lion from Brooke Angelique where it can be made in under an hour. And to complement your baby costume, make this cool circus wagon. (Via Harlow & Thistle)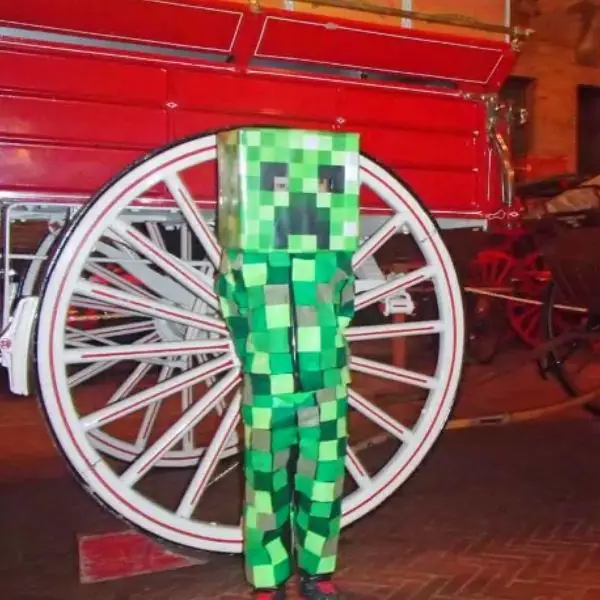 To cover your kid with boxes will make them look cool, but it definitely uncomfortable because they won't be able to run or even sit. But your kid will be able to do that with this easy, creative costume. So it's really perfect if you're looking for a more flexible Minecraft creeper. (Via STL Motherhood)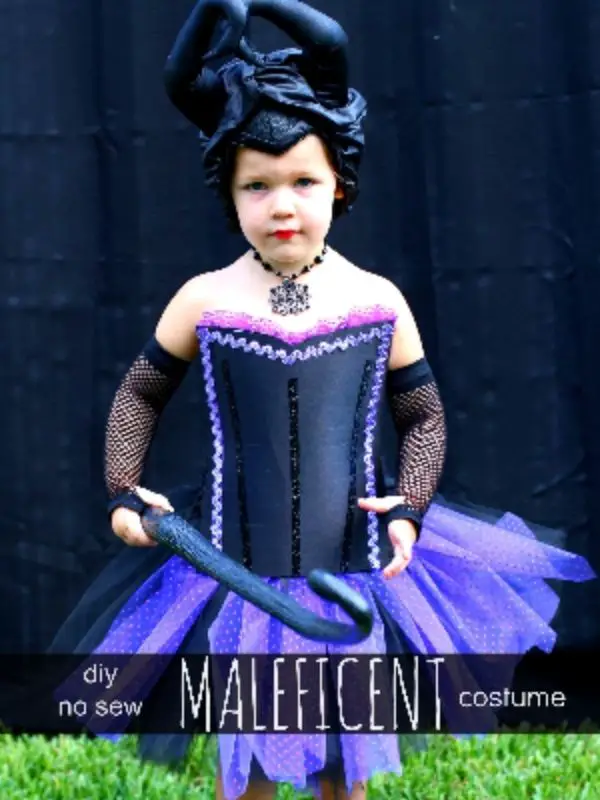 It's time to let the princess and other fairy rest and let the cute evil fairy godmother taking over the job this year. (Via Pink When)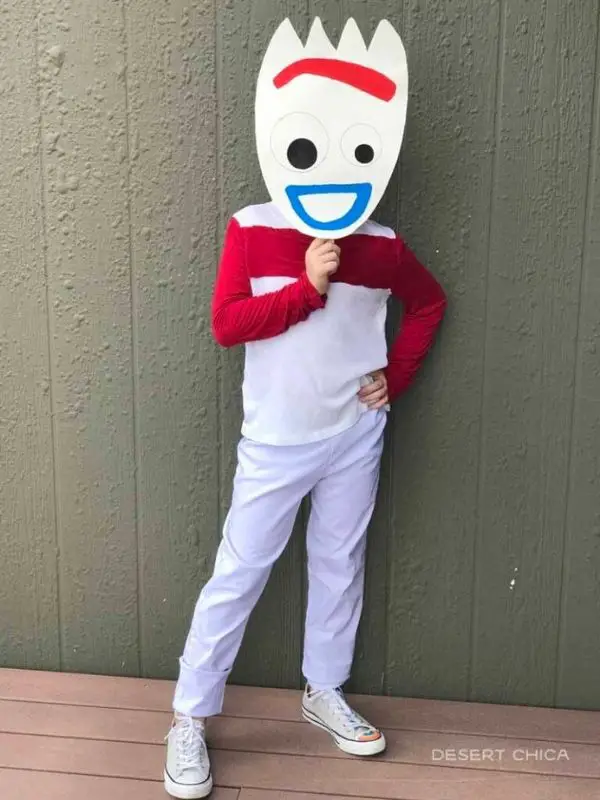 The toy story is not just about Woody, Buzz Lightyear, Jesse, and Rex because there are still a lot of other characters that you can dress up as. Like this quirky, cute forky for example. It's pretty easy to make the mask because all you need is a few basic craft supplies and a few outfits. (Via Desert Chica)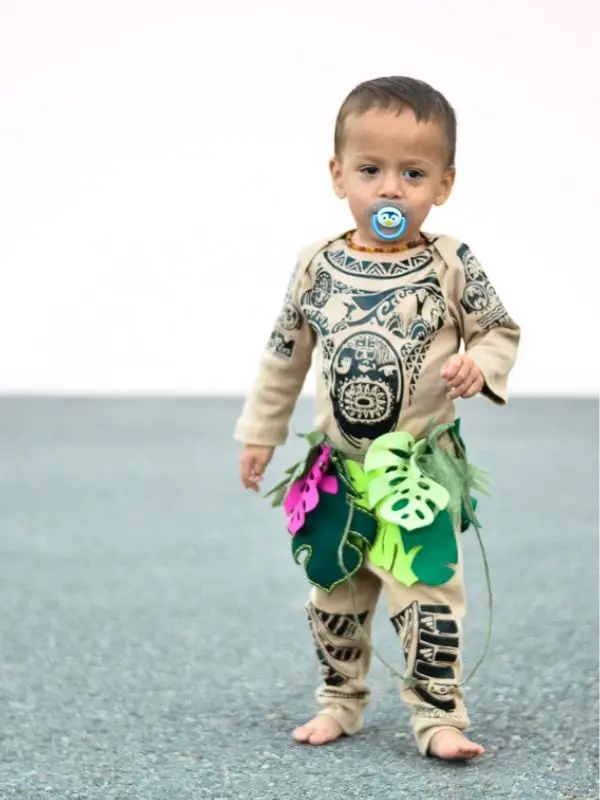 If your son is obsessed with Maui in the Moana movie, then this costume is perfect for him. Cricut maker, green felt, ribbon, fabric fusion, onesie, and matching pants are the main supplies that you will need to make this cute costume. (Via See Lindsay)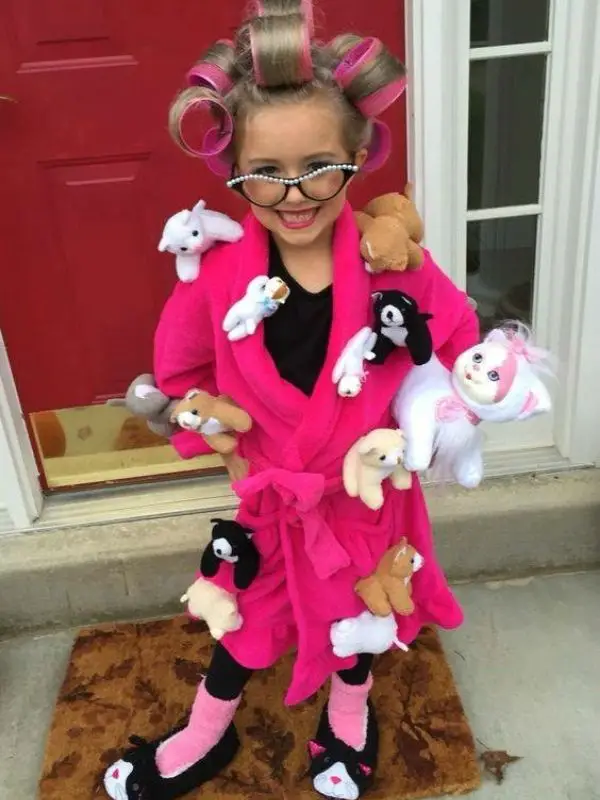 Who can prepare to look good and perfect in this hectic holiday in just a short amount of time, right? Yeah, so it's better to keep the robe and hair rollers on, with the lazy cats and shows the neighborhood how this Halloween makes your little lady crazy and freakin cute at the same time. (Via Crafty Morning)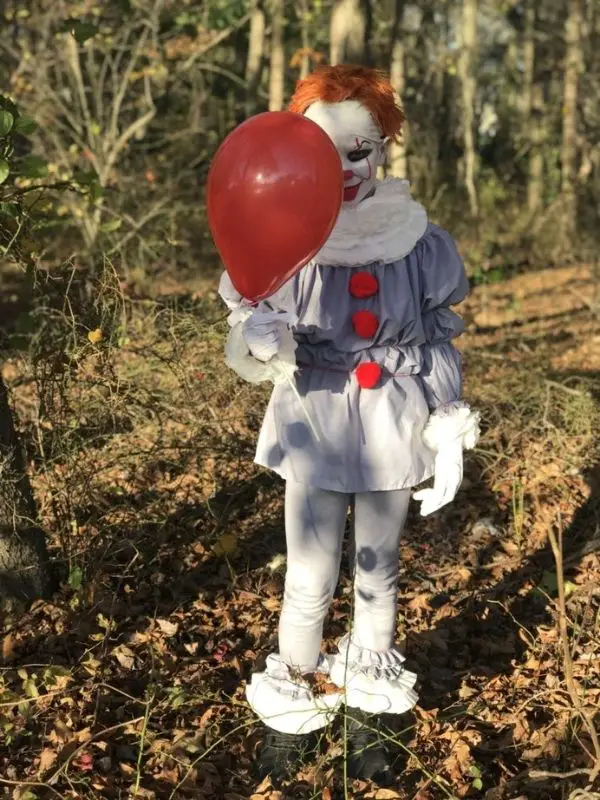 Looking for a creepy Halloween kids' costume? Search no further. Because this Pennywise made with simple materials is here to not only make your holiday creepier but also to take your kids. (Via Everyday Cori)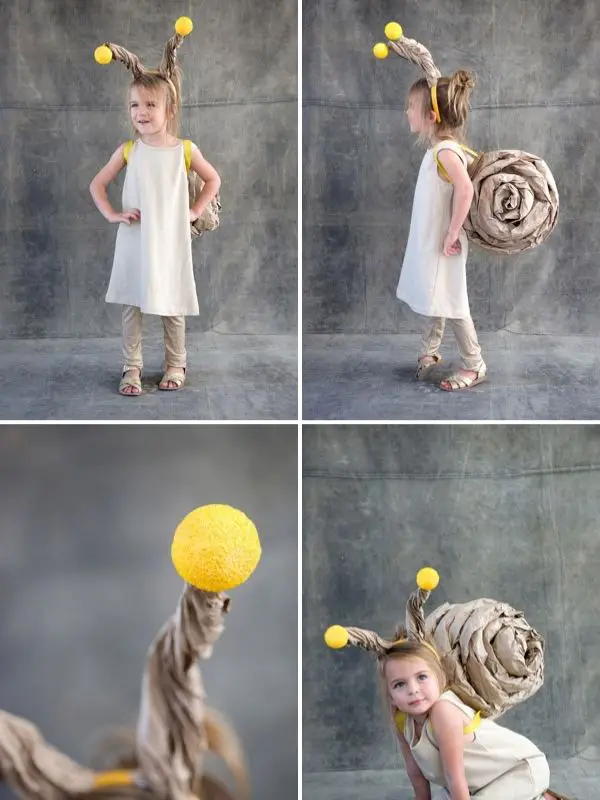 Who says that you need to be packed with ornaments and a lot of stuff on Halloween? Sometimes, simplicity is the best and this easy, cute little snail made with brown kraft paper is the proves of it. Just make sure to not leave a trail of slime around the neighborhood. (Via Oh Happy Day)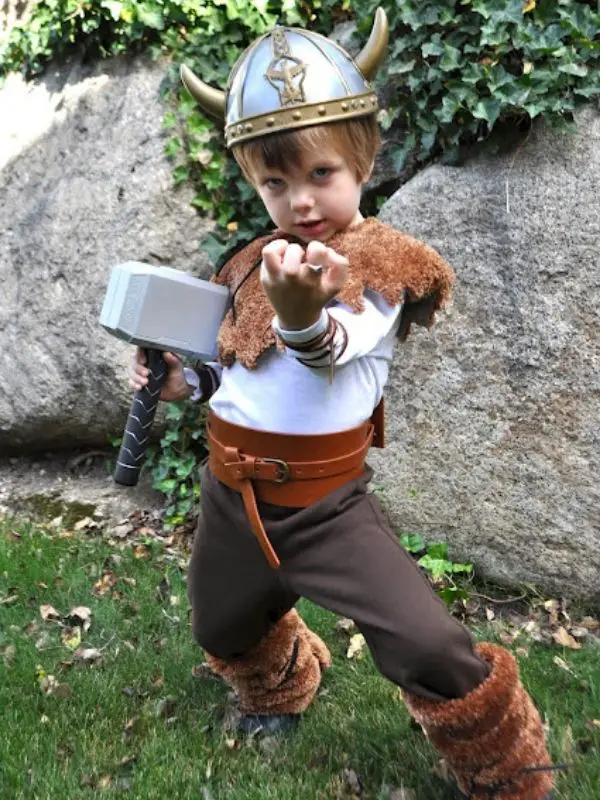 Fluffy toilet seat covers, leather strings, and a Viking hat are the materials that you to make this brilliant costume. And for the Thor hammer is made with dense foam. Your boy surely will have a victor coming up this holiday! (Via I Am Momma Hear)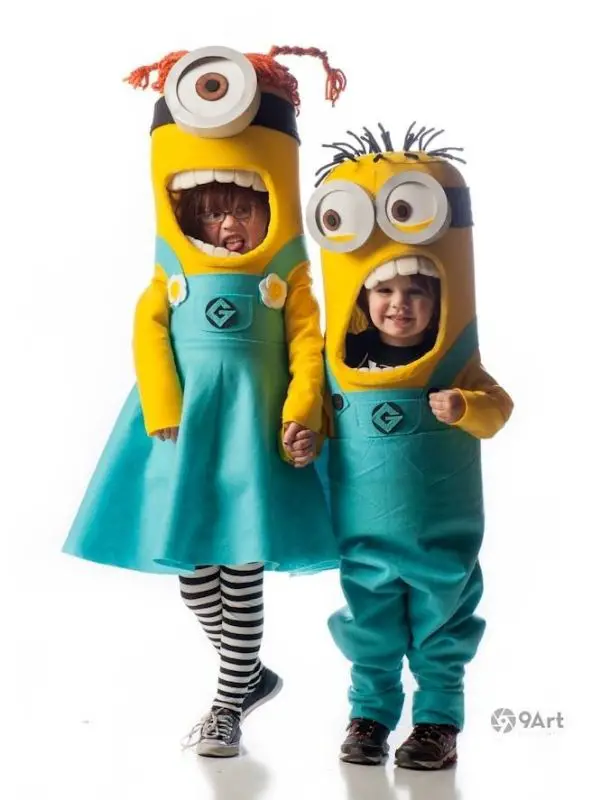 Make your kids more adorable with this awesome minion costume made with foam mattress pads. Don't be intimidating with the looks of them, because as long as you're patient and know that you can do this, then it all will pay off. This costume will be the cutest minion you have ever seen. (Via Craftaholics Anonymous)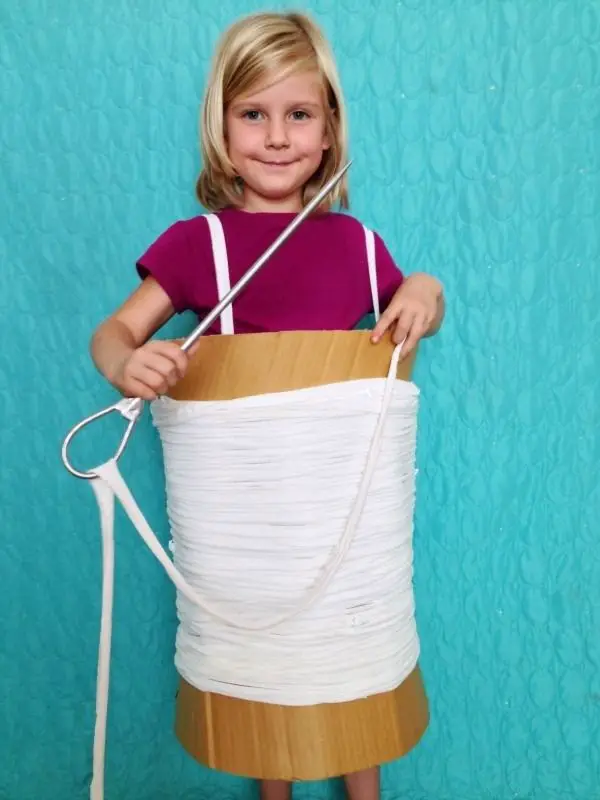 Have you ever imagined making a needle and thread Halloween costume for your kid? Have never, right? That's okay because you can make it now.
It's so easy to make, you just need a large lampshade, duct tape, a large piece of cardboard, several white t-shirts, flexible rope, a large knitting needle, and silver paint.
A must-try DIY if you want an affordable but still fun costume. Makes a great costume contest. (Via C.R.A.F.T.)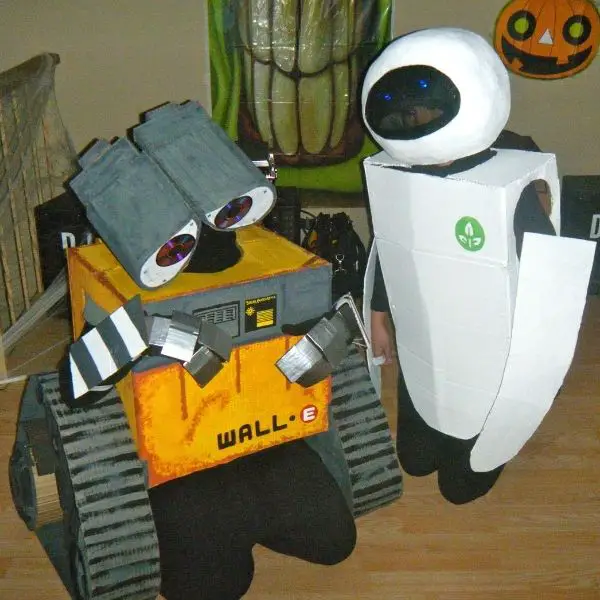 Look at how real this Wall E and Eve are! And they are made from recycling materials such as blank CDs, plastic plates, newspapers, and cardboard boxes. Really perfect if you're looking for a Halloween custome that's made with repurposed supplies. (Via Instructables)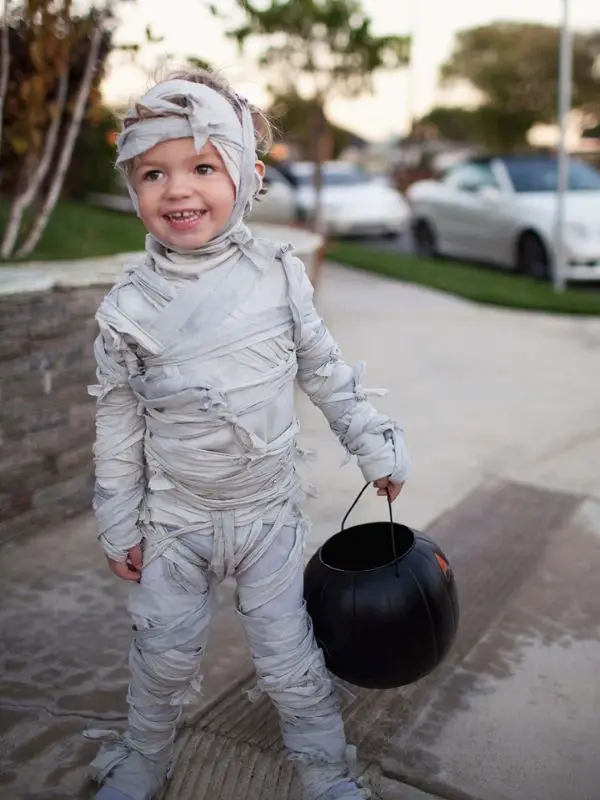 Just because a mummy costume is so common doesn't mean you can't dress it to your kids, right? Because your kids need to experience being a mummy once in their life. And another good thing is it's so easy to make. (Via Tell, Love and Party)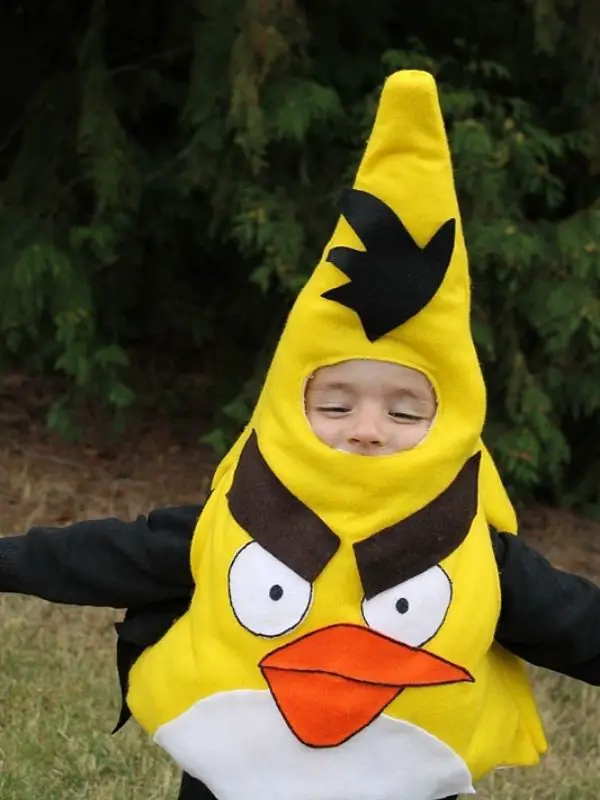 Felt, broadcloth, quilt batting, a bag of poly fil, fabric marker, black headband, thread, pins, hot glue gun, and glue sticks are the ingredients you will need to make these adorable and slightly crazy angry birds. This project requires sewing skills. (Via Homemade Heather)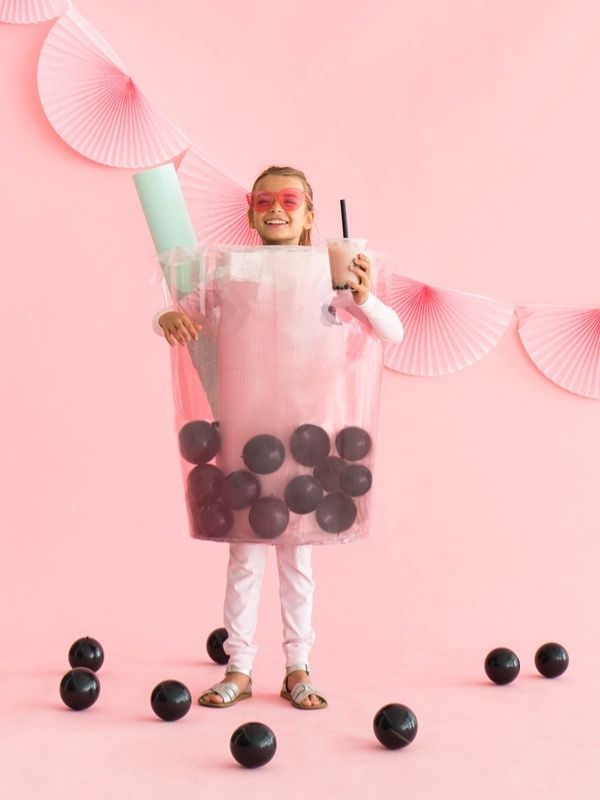 Who is here been obsessed with boba tea or has a kid that loves boba tea? Well, why not channel your obsession into this costume? Luckily, this is so easy to make as you only need pink cellophane, clear cellophane, clear plastic boxes, light pink spray paint, mini balloons, corrugated paper, and other basic materials. (Via Oh Happy Day)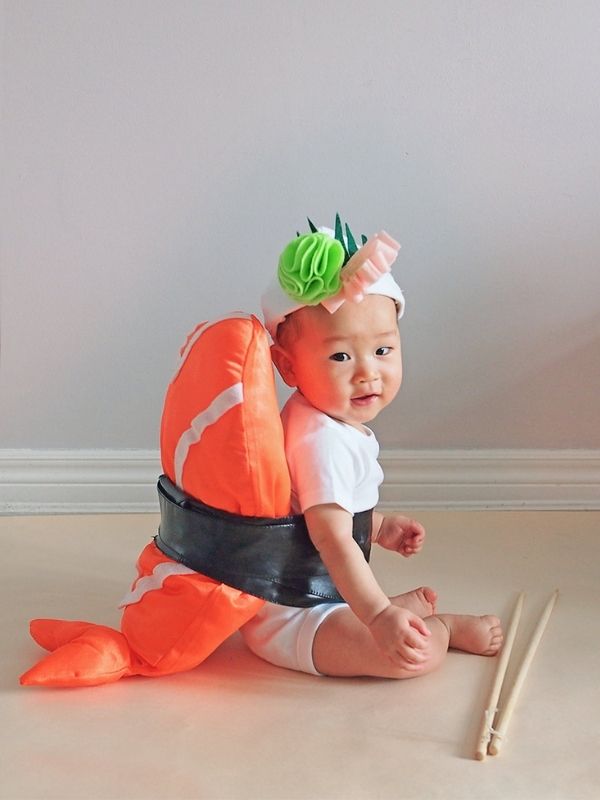 This adorable nigiri shrimp sushi is what your baby needs this Halloween. With a white onesie, a black belt, and shrimp sashimi, you will get this cute piece of sushi. (Via Ting and Things)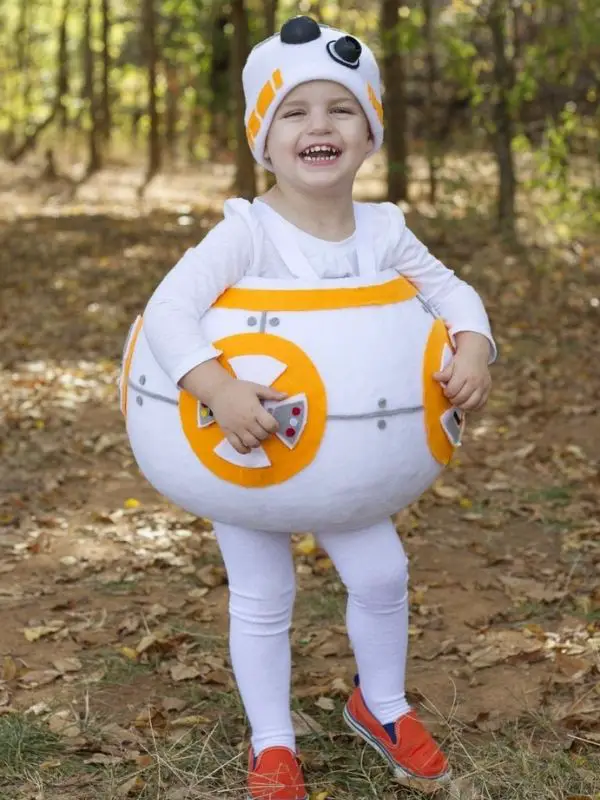 Instead of making a Darth Vader costume, Jedi costume, or Chewbacca, why not make something different from this famous movie like this cute BB8 costume. And nope, it's not as hard as you think, because the sphere thing is made with a huge oversized trick-ot-treat pumpkin bucket. So you don't have to make it from zero. (Via Make It & Love It)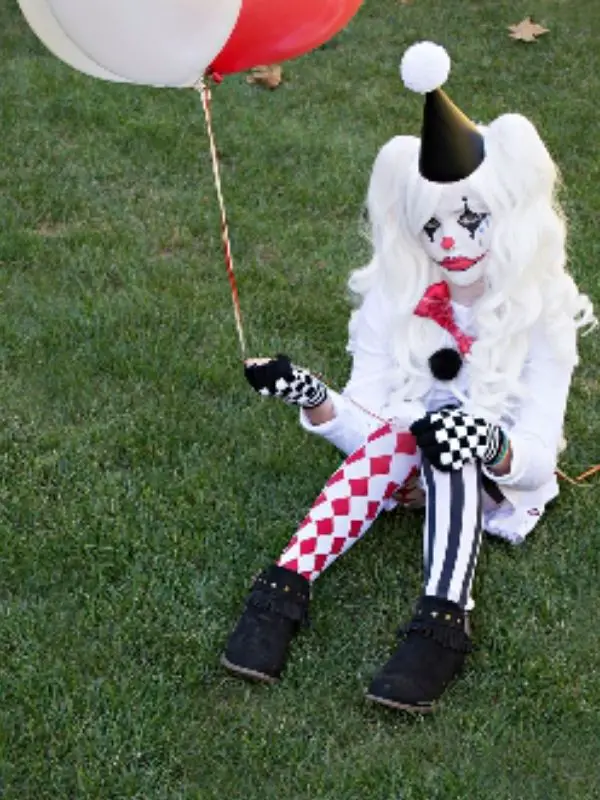 If your little girl is tired of the superheroes then you can change your kid costume rotation by becoming a villain this year, not only a normal villain but a sad villain. And because it's harlequin your daughter will still look pretty even though on this clown makeup. (Via Cuckoo 4 Design)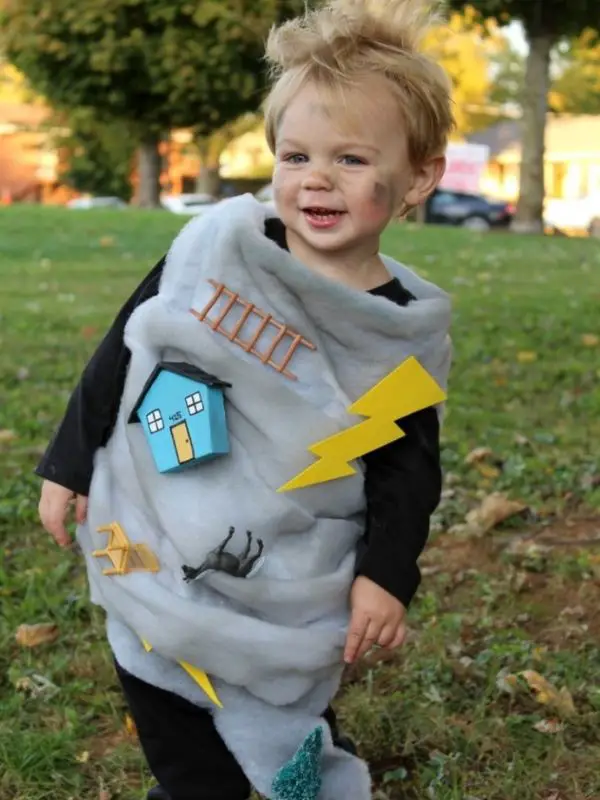 With only a medium-sized bag of batting, a black shirt and pants, a plastic embroidery hoop, gray spray paint, paper mache birdhouse, and hot glue, you can get this stormy, cloudy look tornado for your little boy. Super duper cute costume! (Via Her Party Pants)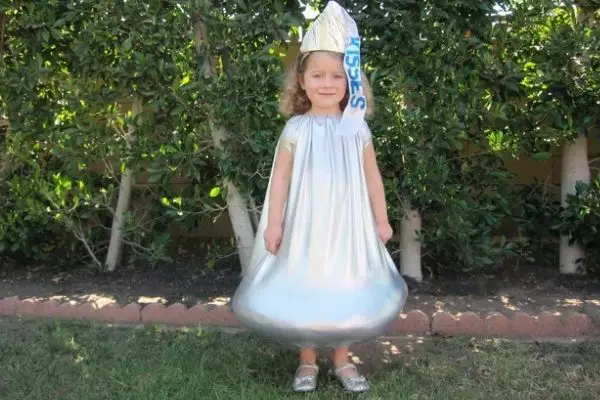 Instead of just collecting candies and chocolate, you can dress up your little girl as this Hershey's kiss to guarantee she get a lot of candies on Halloween night! She might even get a kiss with this easy costume. (Via eHow)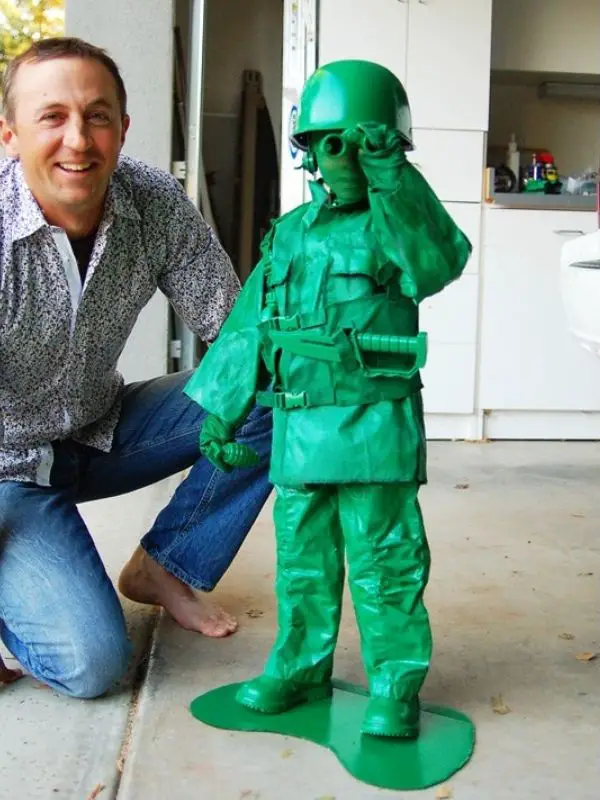 Make over that old army costume, cargo pants, and shoes and turn them into this super cool and super amazing toy army. (Via Wild Ink Press)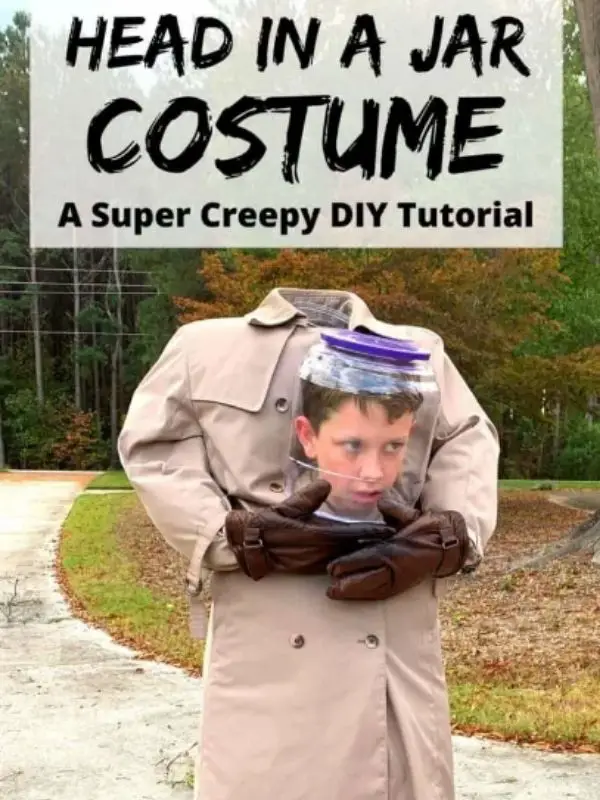 If you're looking for a cool costume for a Halloween costume contest, then this fun homemade headless costume is the perfect option. You could even get creative by making a headless horsemen costume using these steps. (Via Chaotically Yours)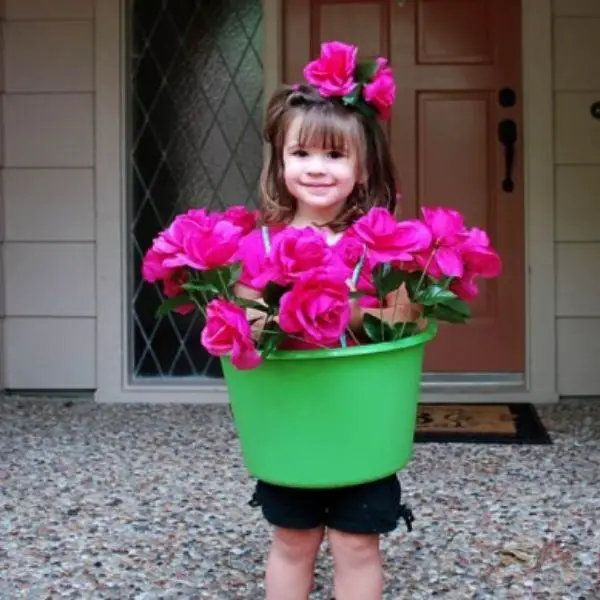 Have you ever thought to dress your girl as a flower pot? Then you need to make this. A large bucket, three or four bunches of flowers, a jump rope, and a headband are the materials that you need to make this costume. Looks like you will have an addition of pretty and a walking flowerpot this Halloween. Super cute! (Via Clumsy Crafter)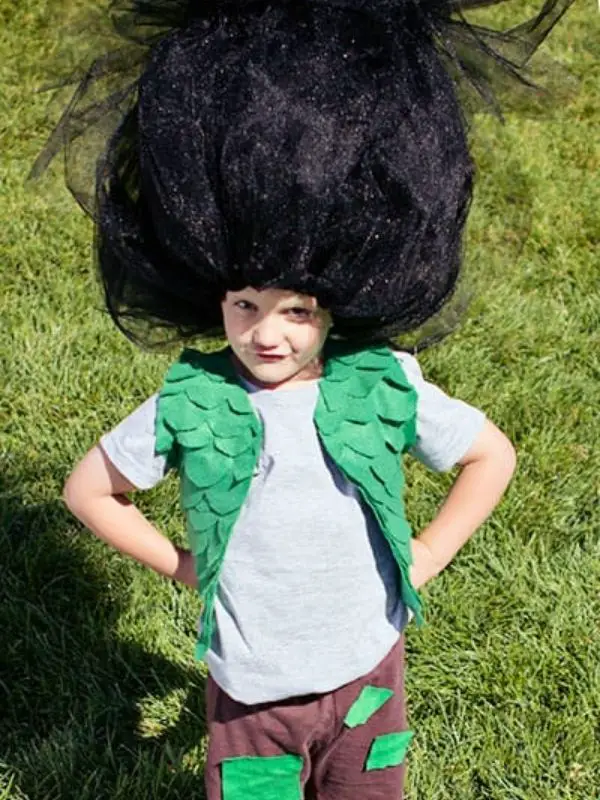 With a few basic materials: green felt, fabric glue, brown shorts, hot glue gun, and trolls hair wig, you can make this easy, cute costume. (Via Fleece Fun)
BE SURE TO CHECK OUT THESE OTHER HALLOWEEN IDEAS!
21 Easy Halloween Snacks That'll Make Your Day Spooktacular
21 DIY Halloween Decorations That Are Easy To Make
Follow me on Pinterest for more easy ideas!
Happy Trick or Treating!