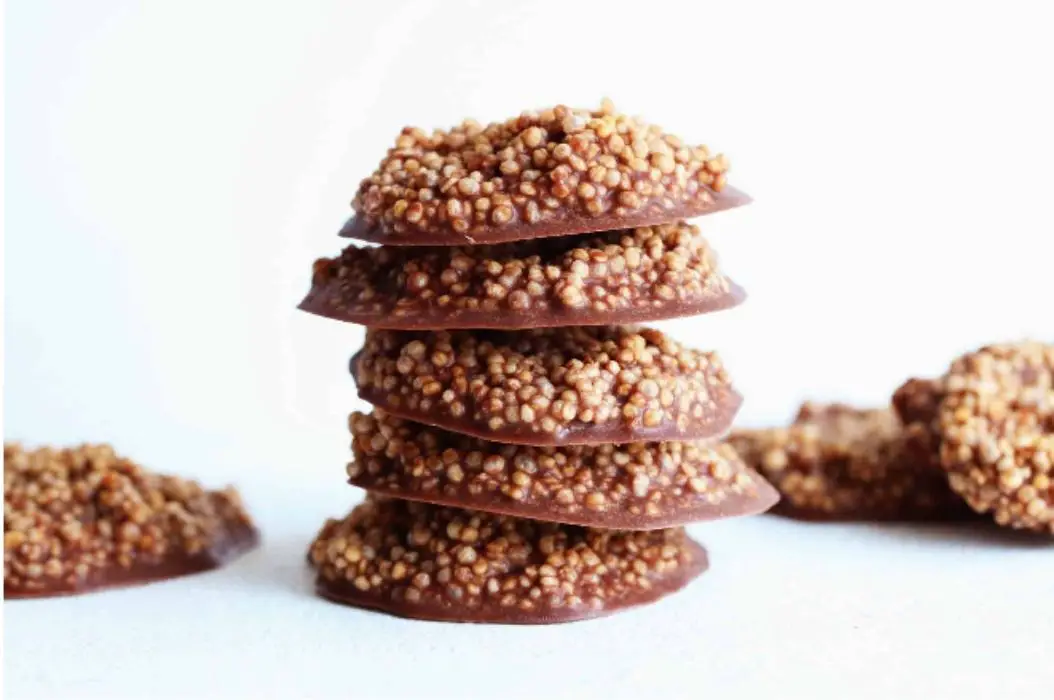 Desserts and healthy? That's probably a combination that you never thought of before. Or maybe you ever thought about it but couldn't really grasp the concept. I mean, can't you imagine when you're eating healthier like these low-carb recipes but also eating these Oreo desserts to balance your diet. It seems impossible right?!
However, you don't need to sacrifice your favorite sweet treats in order to eat healthily. You can eat your sweats and maintain a healthy weight or even help you stay on your weight loss plan! All you need to do is opt for real, whole ingredients.
If you want to make healthy dessert recipes and treat yourself, then you come to the right place. I've rounded up all delicious healthy dessert recipes that you will love. Looking for low-fat desserts, low-calorie desserts, no-bake desserts, gluten-free or even sugar-free desserts? I've got you covered.
So check out these healthy dessert recipes that really taste so good and definitely will satisfy your sweet tooth!
24 Delicious & Healthy Dessert Recipes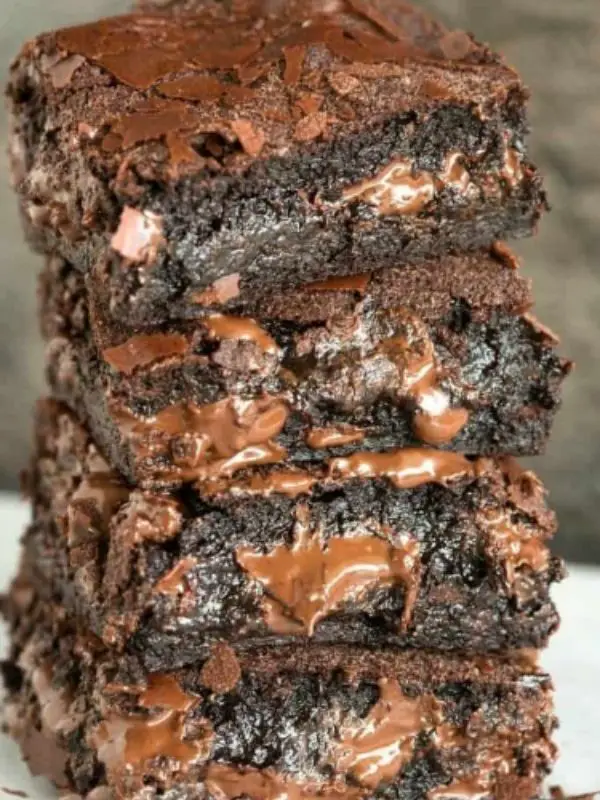 Can you believe these gooey, fudgy brownies are sugar-free and each brownie is under 100 calories? And don't fret about adding yogurt to the brownies because you won't able to taste it. The brownies, not just sugar-free but also lower in carbs and fat. Pure Awesomeness! (Via The Big Man's World)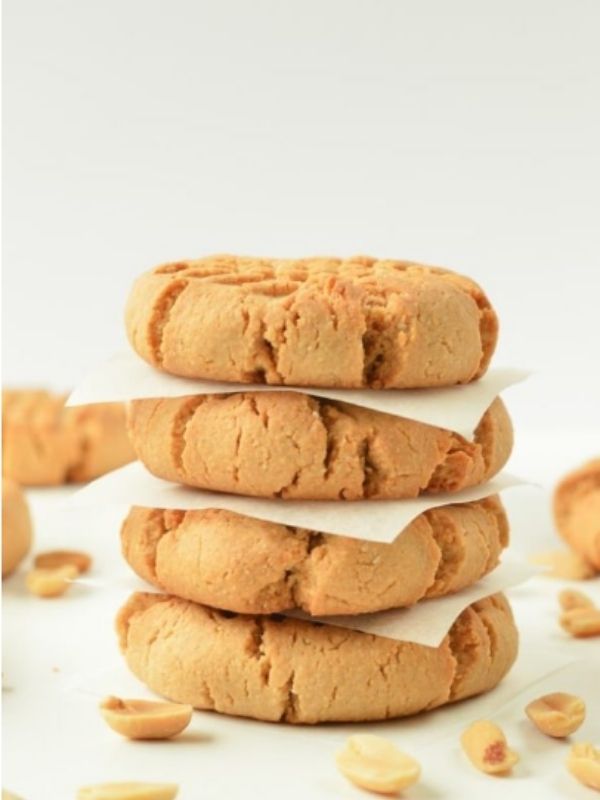 With just peanut butter, almond flour, coconut flour and maple syrup, you can make these easy, crunchy, gluten-free, and vegan cookies that make a perfect afternoon tea snack or post-workout protein treat! (Via The Conscious Plant Kitchen)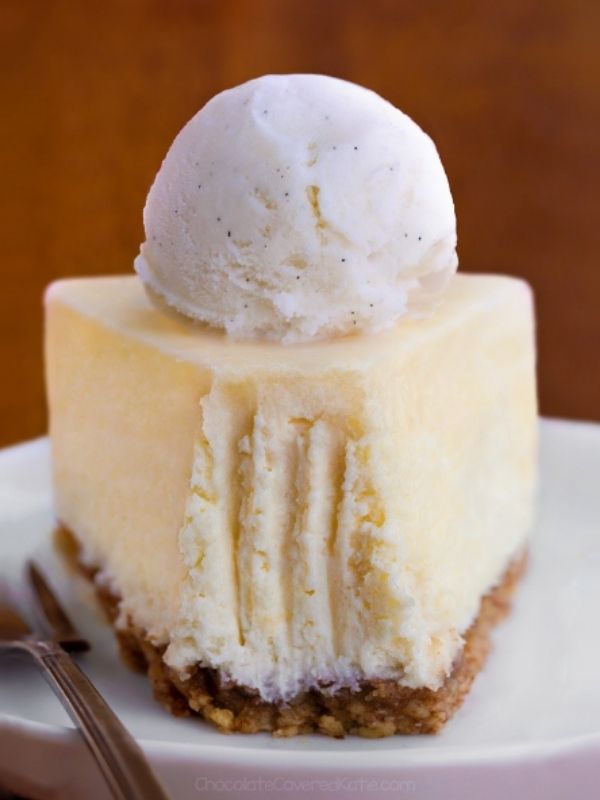 Look at this sweet, smooth and yummy New York cheesecake. All you need to make this delicious cheesecake is cream cheese, yogurt, almond flour, erythritol, lemon juice and vanilla extract. You can top it with fresh berries, ice cream or eat it plain. (Via Chocolate Covered Katie)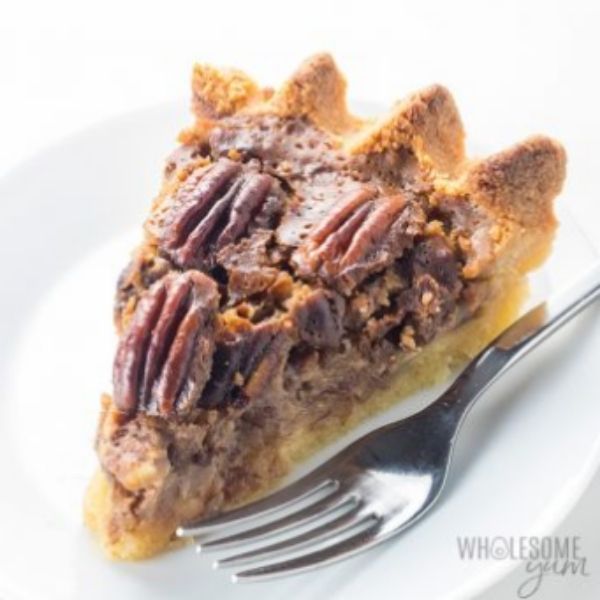 Looking for something that will make your holiday table complete? This keto pecan pie can the answer! The best thing about this sugar-free pecan pie is it tastes just like the real thing. (Via Wholesome Yum)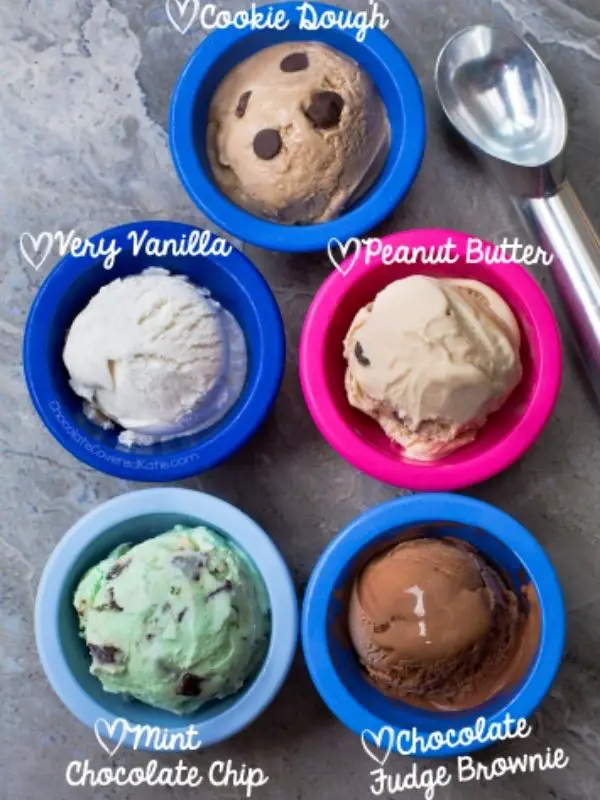 Who's in the mood for ice cream? This creamy, smooth and homemade almond milk ice cream made with just 5 ingredients. And with this simple recipe you just not make one but five flavors that you can switch as you like. Yummy! (Via Chocolate Covered Katie)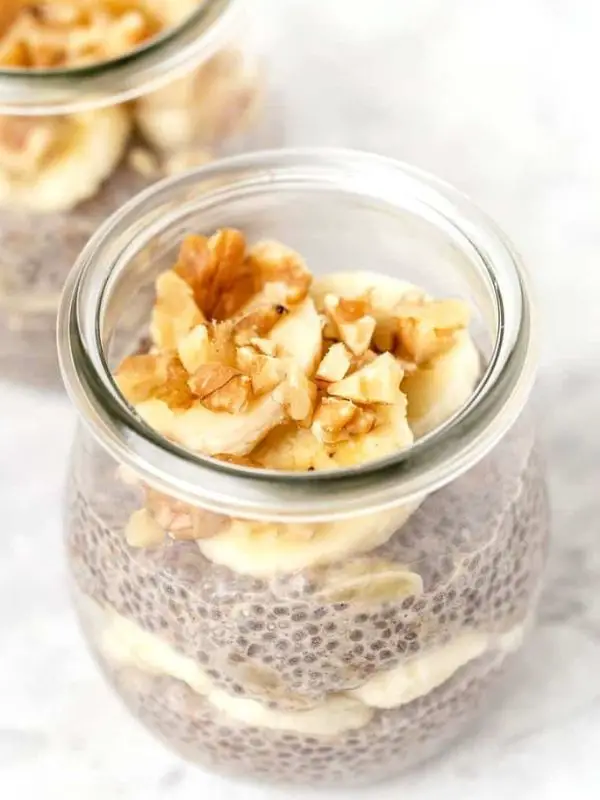 If you want to make something light and filling for breakfast but tastes like dessert, chia pudding is the best option. It is crazy simple to make, basically, you just need chia seed and a liquid. Then you can jazz it up in many different ways. So easy and healthy! (Via Simply Quinoa)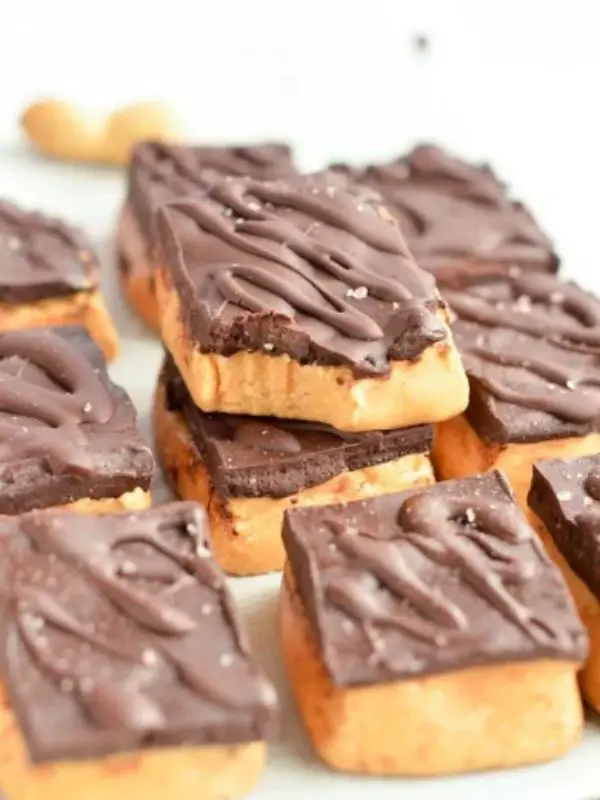 These no-bake peanut butter bars are perfect if you want to have quick healthy sugar-free sweet treats or snacks to fix your sweet cravings. (Via Sweet As Honey)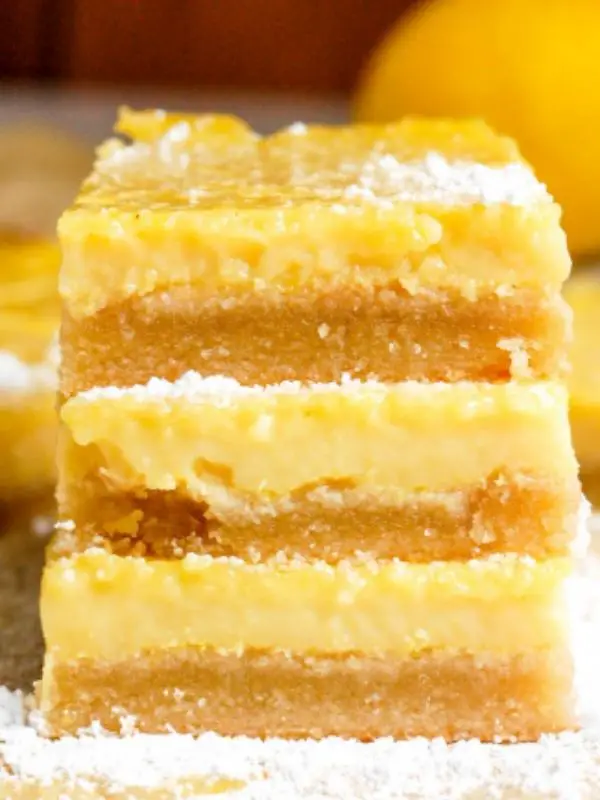 Or if you more prefer lemon to peanut butter, then you should try this recipe. Made with almond flour, coconut flour crust and filling sweetened with only maple syrup, your family will love these gluten-free bars even for non-healthy eaters. (Via Erin Lives Whole)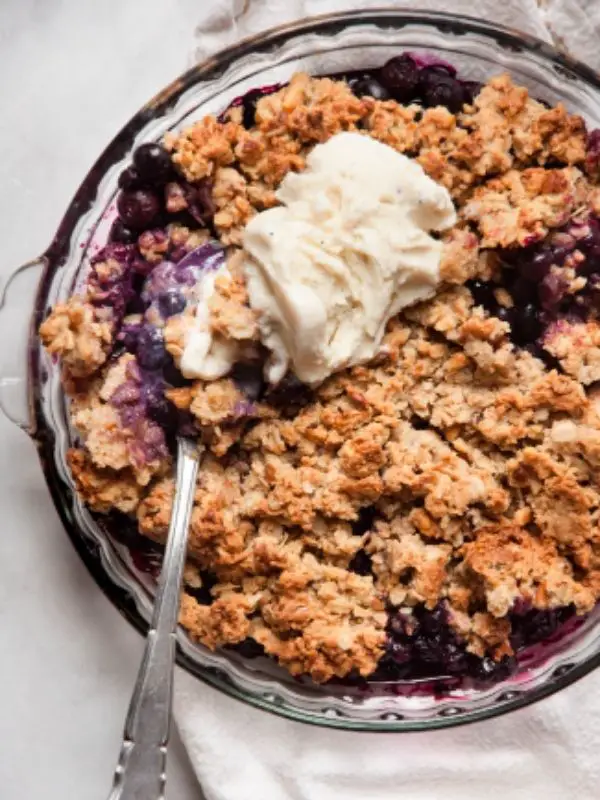 If you're looking for a delicious healthy treat that feels like a luxurious dessert, then this blueberry cobbler is the answer. Not just full of flavor, this cobbler is also gluten-free and vegan-friendly. (Via Erin Lives Whole)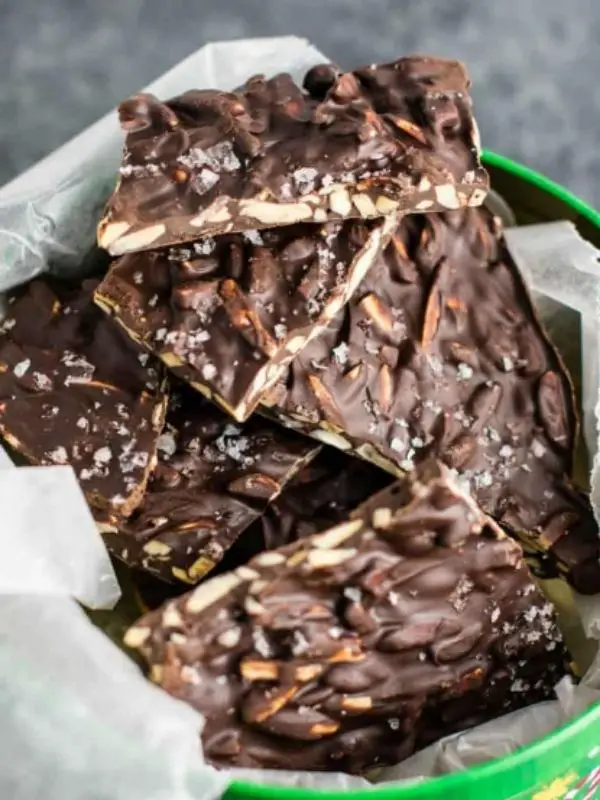 Dark chocolate chips, slivered almonds, coconut oil, and flaked sea salt are ingredients that you need to make this crunch chocolate bark. You need to toast the almond first to give them a nutty rich flavor. (Via Build Your Bite)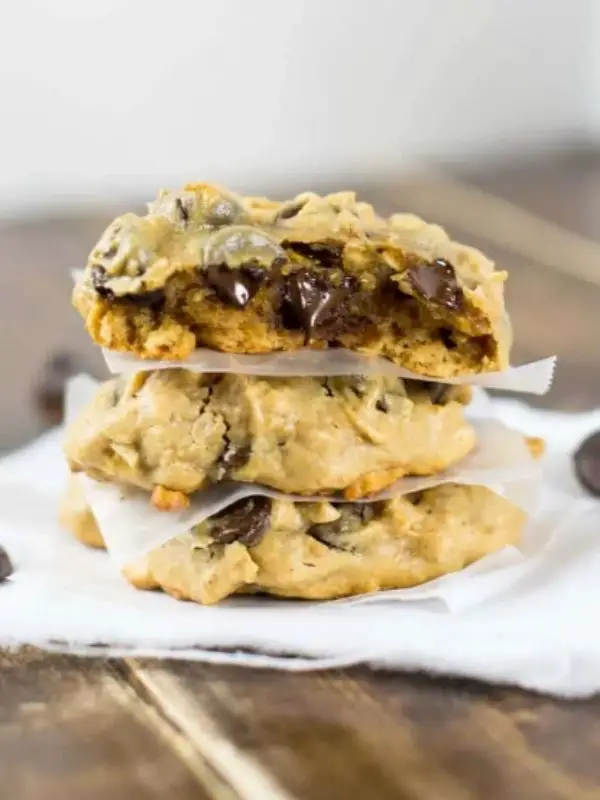 These cookies are chewy, thick, gluten-free and dairy-free. And if you love peanut butter, chocolate chips, and oats, then you need to give this recipe a try. a friendly reminder that the texture isn't exactly like normal cookies, but still, it is delicious! (Via Build Your Bite)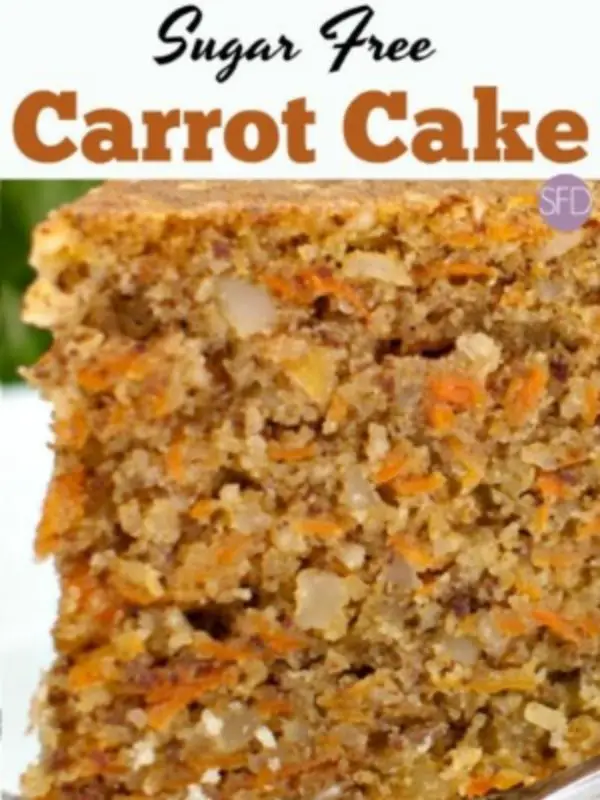 Carrot cake lovers here is a recipe that definitely you will like and also a guilt-free cake where you can indulge it without thinking about the sugar. You also can make this cake gluten-free and low-carb. (Via The Sugar Free Diva)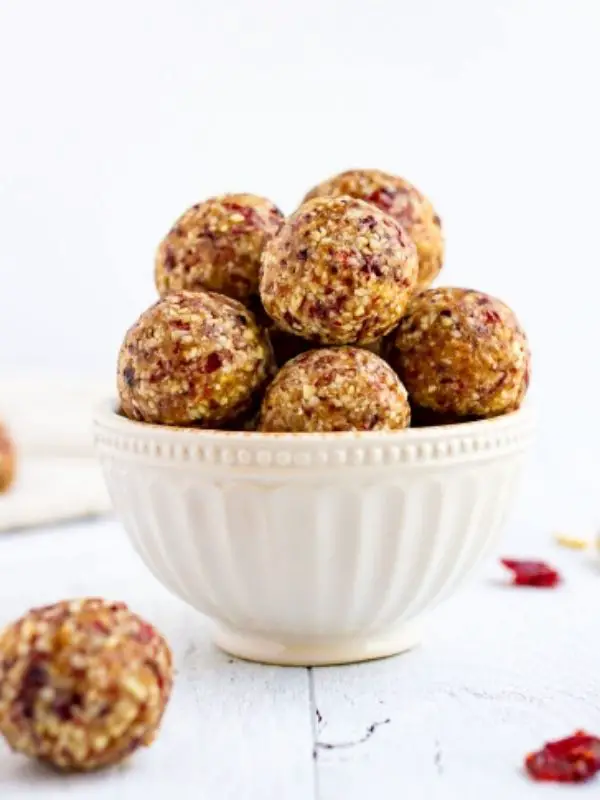 All you need to make these easy and healthy snacks are almonds, cashews, Medjool dates, dried cranberries, orange juice, vanilla extract and sea salt. These snacks are perfect if you are taking a break from chocolate or peanut butter balls. (Via Eating Bird Food)
If someone gives me these delicious apple pie bars and said that these bars are vegan, paleo, gluten-free, dairy-free and made with real food ingredients, I definitely won't believe it. (Via Paleo Running Momma)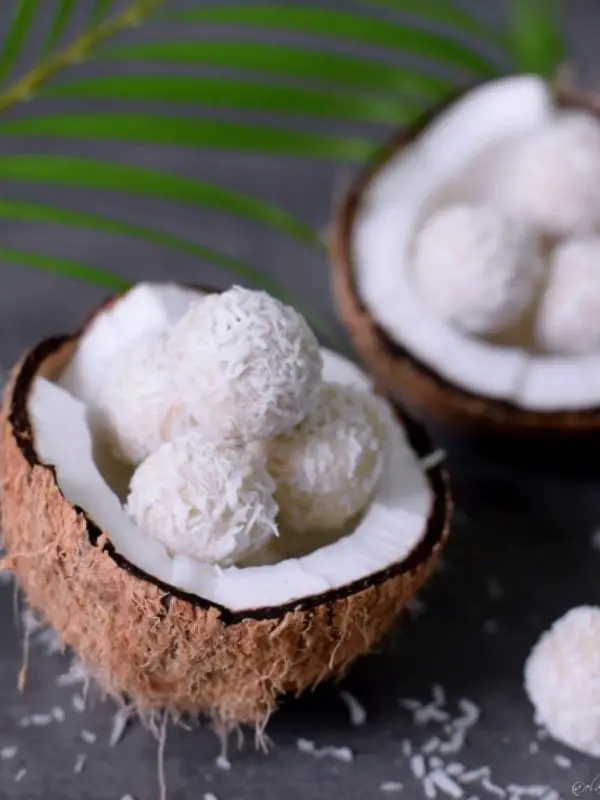 Need a little something that has a tropical vibe? Try these coconut balls. With just coconut butter, shredded unsweetened coconut and agave or maple syrup, you can make these super healthy snacks that will ready in 15 minutes. (Via Elavegan)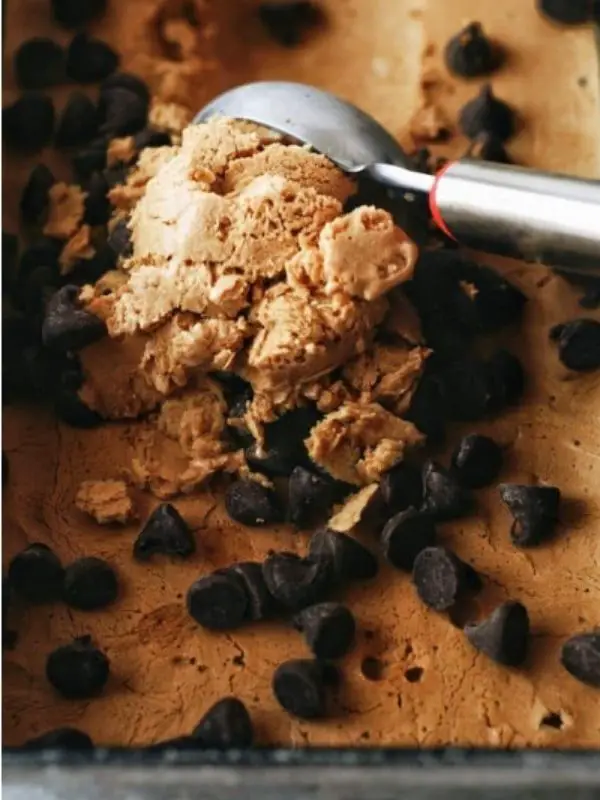 If you are a coffee lover, like to eat yogurt and need something cold to treat on your summer bbq, then you definitely need to try this frozen yogurt. With just simple ingredients including coffee, maple syrup, vanilla greek yogurt and no machine needed this dalgona coffee frozen yogurt really worth a try! (Via Grab The Mangos)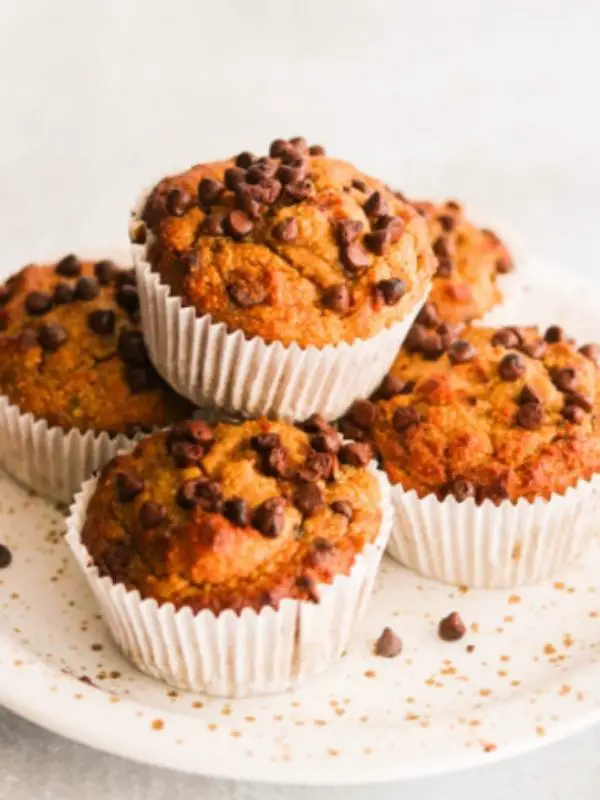 Once you made this recipe you will get the moist and fluffiness of the muffin that pairs perfectly with the chocolate chips. You don't need to worry if you are allergic to nuts because these muffins are nut-free. What a delicious combo of sweet potato and chocolate! (Via What Great Grandma Ate)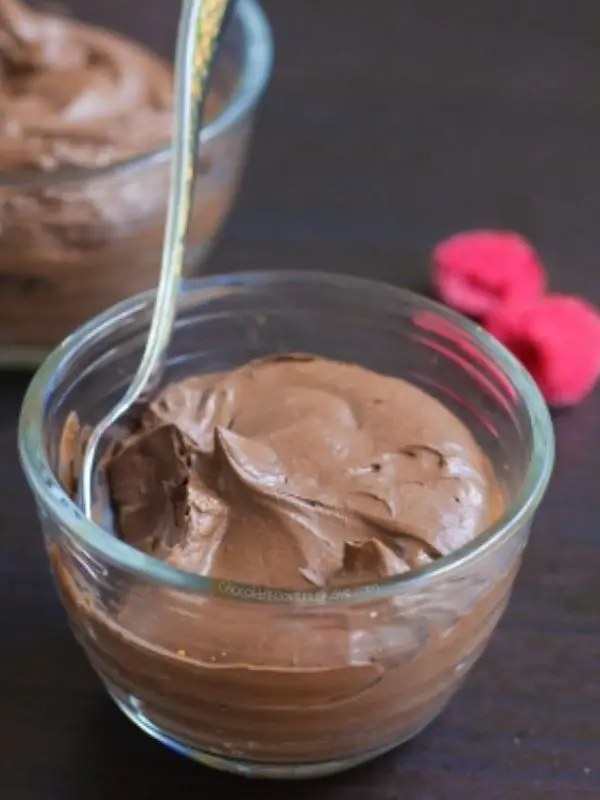 Want to eat something classic, healthy and yummy? This chocolate pudding is a perfect option. You won't find nut, avocado or tofu or even pumpkin in this creamy, rich and chocolatey recipe. What a real classic pudding! (Via Chocolate Covered Katie)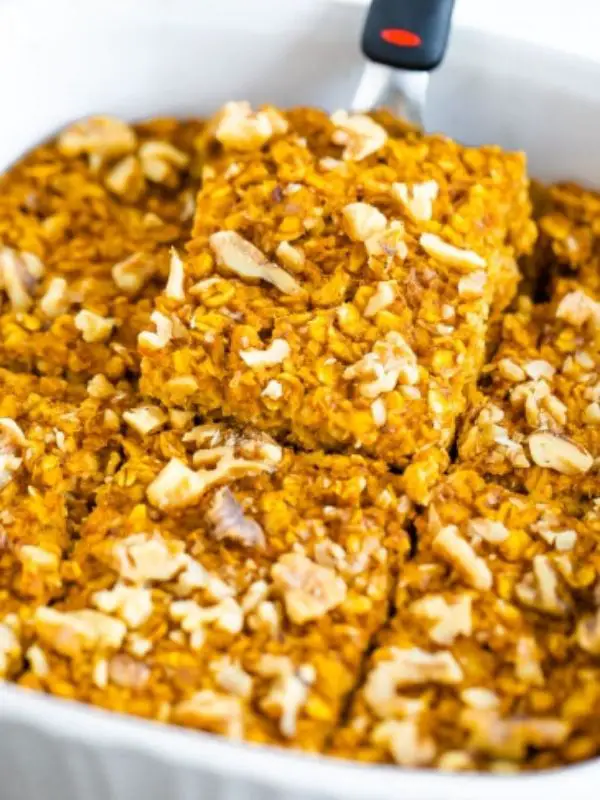 Either it's pumpkin season or you just enjoy pumpkin recipes all year round, you need to try this baked oatmeal. With just simple ingredients you can make this healthy recipe. Another good thing is you can meal prep this baked oatmeal for your breakfast. (Via Eating Bird Food)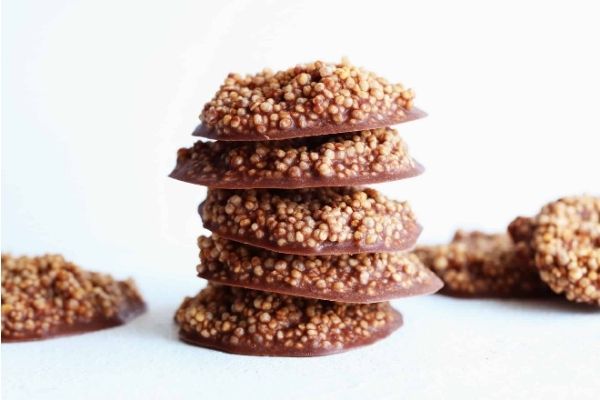 If you're looking for a fun sweet treat, then you will like these healthy chocolate quinoa crips. Made with just puffed quinoa, cocoa powder, agave nectar, coconut oil and vanilla extract, these no-bake and vegan crisps will be your new best friend. (Via The Toasted Pine Nut)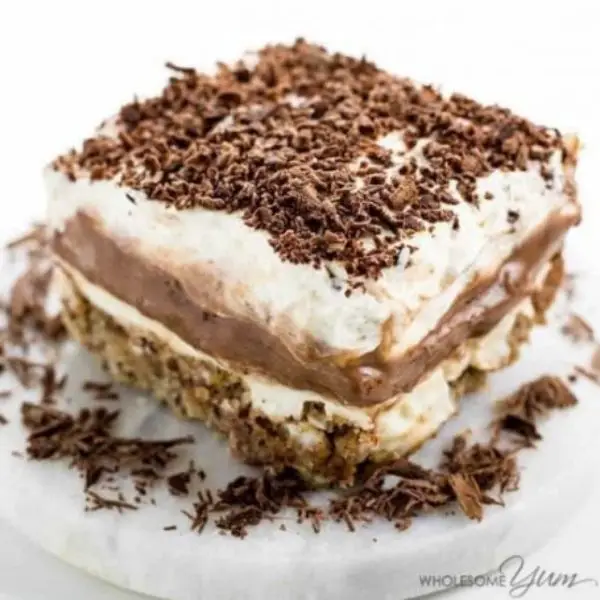 If you ever made sex in a pan dessert, then you need to make the healthier version which is sugar-free, low-carb and gluten-free. Your family and friends definitely will love this dessert. (Via Wholesome Yum)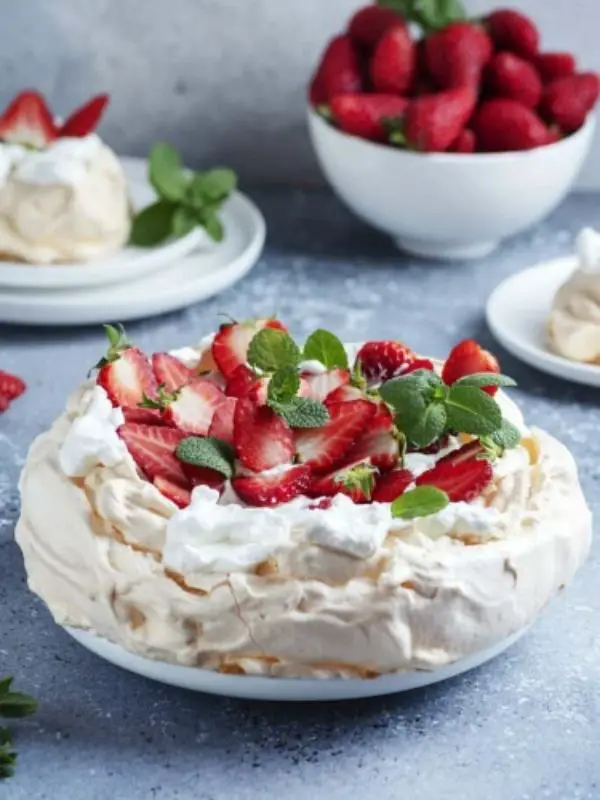 Have you ever made pavlova? If not, then you need to try this healthier version recipe. Even though this pavlova looks fancy, it's actually easy to make.  Once you eat this you will feel the crisp on the outside and soft and fluffy in the middle. Yummy! (Via The Big Man's World)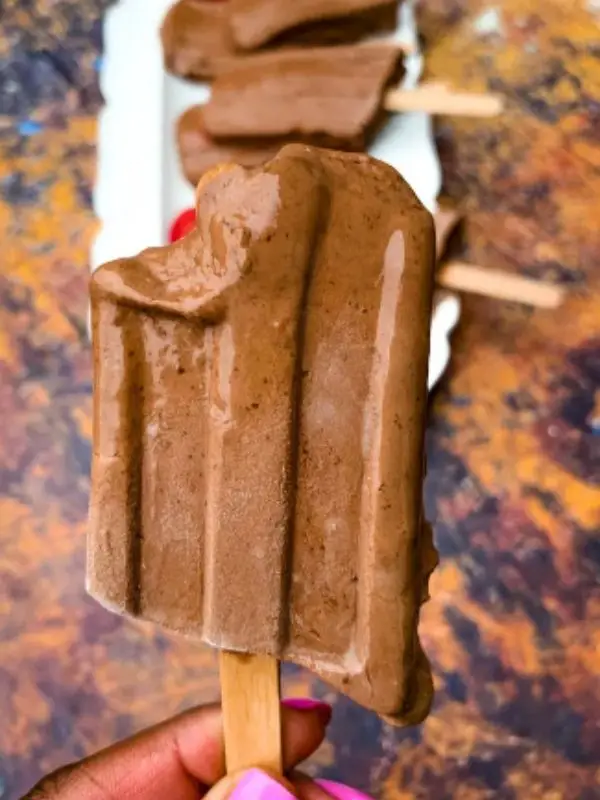 If you want to make fudge in a form of popsicles, this recipe is the best. These creamy chocolate fudgesicles are nearly carb-free (1g) and sugar-free. I bet not just kids that will love them, but adults too! (Via Stay Snatched)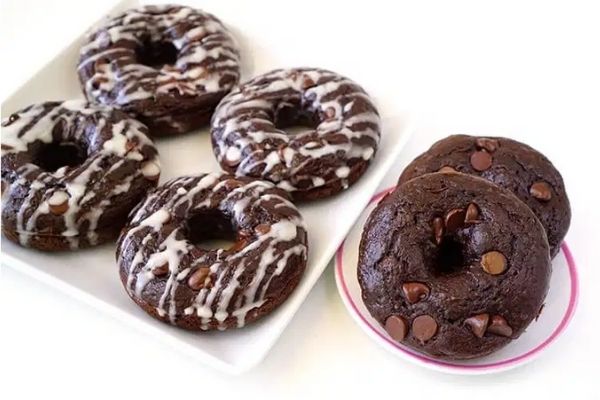 Who doesn't like donuts especially this healthier version? And can you believe these moist and rich baked donuts are under 100 calories each? Yup, they are packed full of healthy ingredients and zucchini. I love donuts and I could eat them all day and thanks to this recipe, I won't worry about the calories. These donuts look irresistible and ridiculously delicious. Yum! (Via Happiness Is Homemade)
There's nothing wrong with trying to live a healthy lifestyle and eat healthier, but there's also nothing wrong with eating a brownie, donut or cookie every once in a while. All that being said, don't push yourself too hard for the sake of a "healthy diet".
Happy baking!