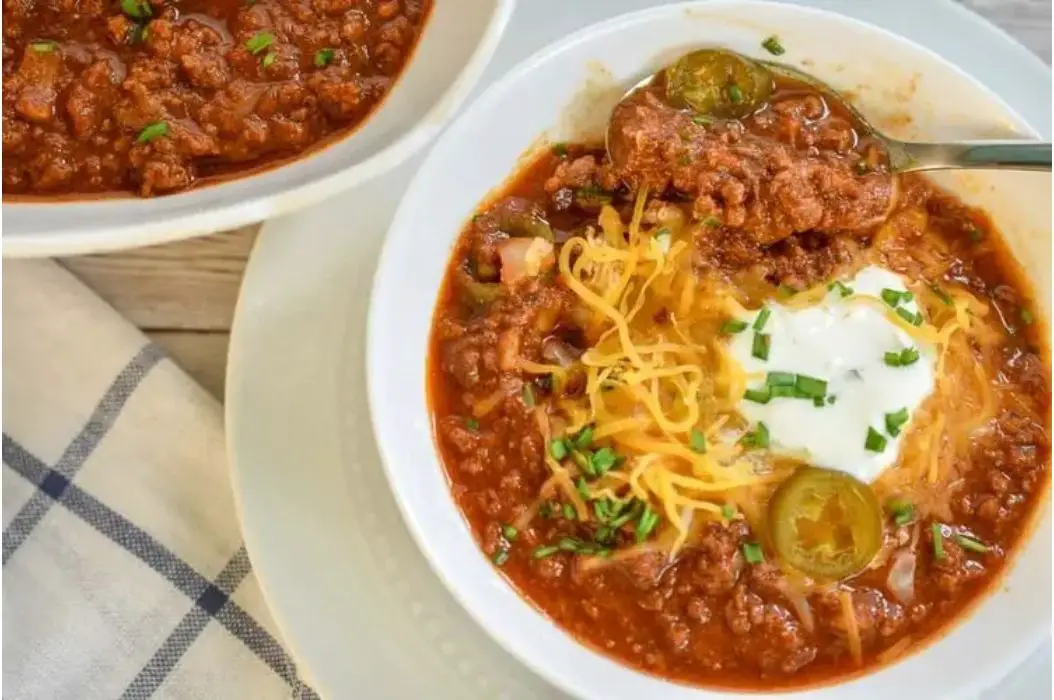 You already know that if you want to serve healthy and delicious meals and no-hassle cooking then a slow cooker is the best option.
Cooking in a crockpot is really that easy and with little effort, you practically just need to search slow cooker recipes, pick the one you want to try, dump all the ingredients and then cook as directed.
It does not just save your energy, but it also saves you time and money too!
Slow cooker recipes are perfect for busy parents because literally, you can make them before you go to work and then come home and find that dinner already prepared.
Also perfect for someone that just wants to enjoy your time on weekends and is too lazy to cook.
Although some might disagree because of the long cook times, it really helps in the way that they can turn tough cuts of meat into the most tender and don't forget that the meat will self-marinated in the pot and you will get juicy moist flavorful meals.
In this list, you'll find many inspirations from healthy recipes to easy dinner for busy weeknights, there are even slow cooker recipes for breakfast and lunch.
So let's dust off your slow cooker today and get ready to make your meals with these healthy slow cooker recipes.
Without further ado, let's check these out!
18 Mouthwatering, Hearty, and Healthy Slow Cooker Recipes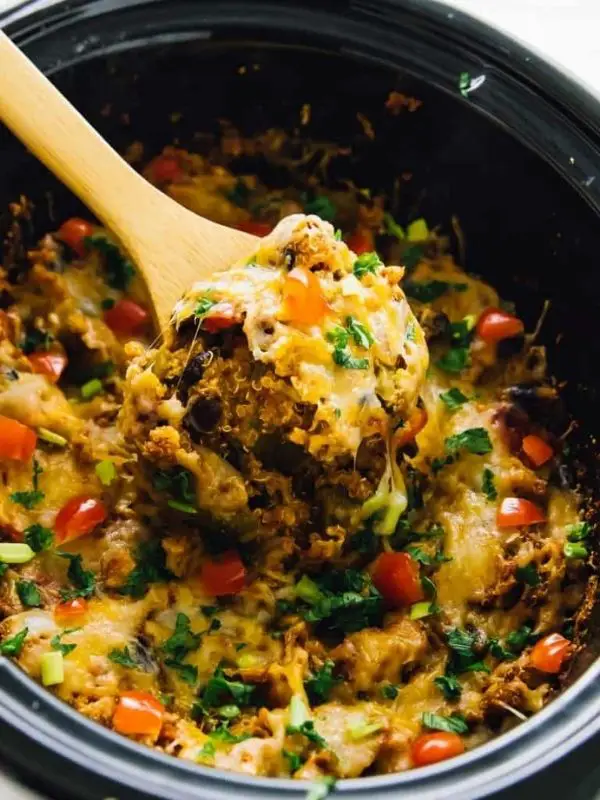 This delicious vegan recipe is so healthy, filling, and loaded with lots of vegetables, fiber, and protein. If you're not a vegan, you can substitute the ingredients that suit you like changing the vegan sour cream to regular cheese and sour cream. (Recipe from Jessica In The Kitchen)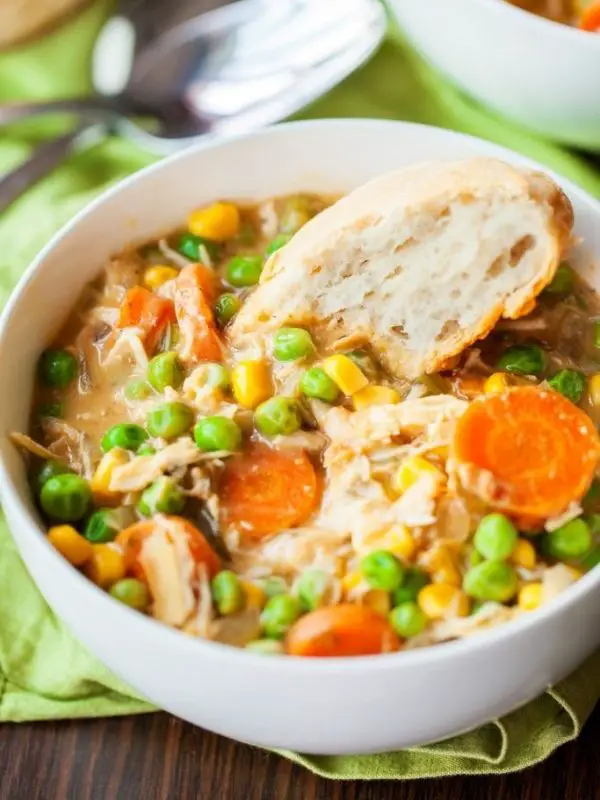 This mouth-watering slow cooker chicken pot pie made from fresh cut veggies marinated in spices and pulled chicken will make a delicious dinner meal. (Recipe from I Am Homesteader)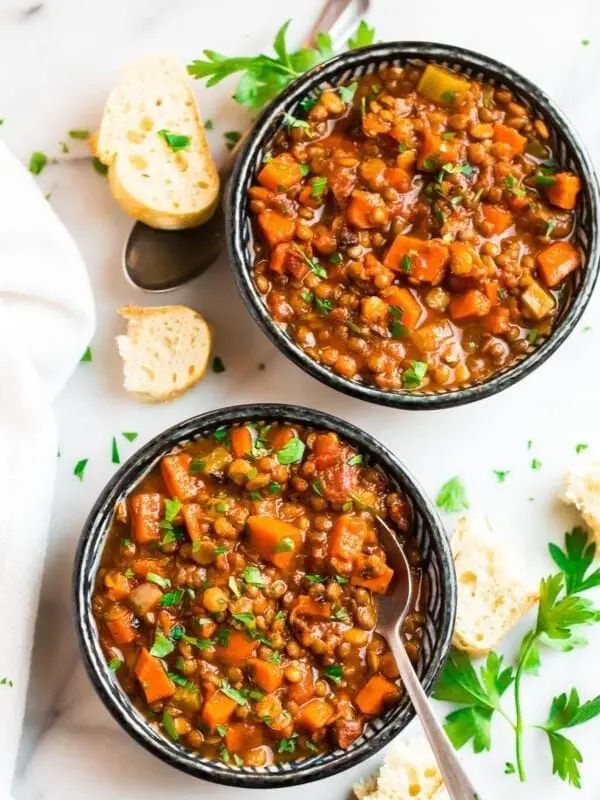 Lentils are packed with fiber, protein, magnesium, potassium, iron, and vitamin, so you need to add lentils to your healthy and full of nutritional dinner meal list. (Recipe from Well Plated)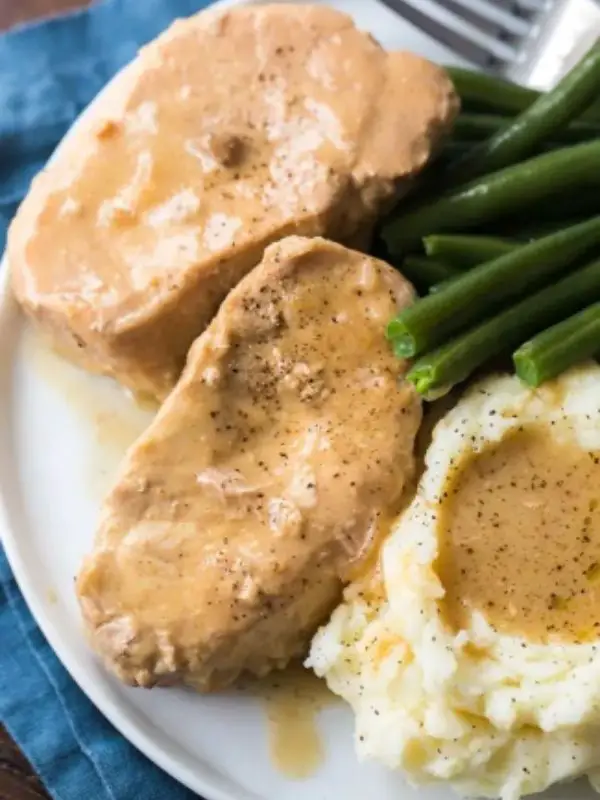 With just 6 simple ingredients you can make these delicious, tasty, and tender pork chops. Best served with mashed potatoes and veggies. Just don't forget to spread the scrumptious gravy over mashed potatoes to make it taste better. (Recipe from Dear Crissy)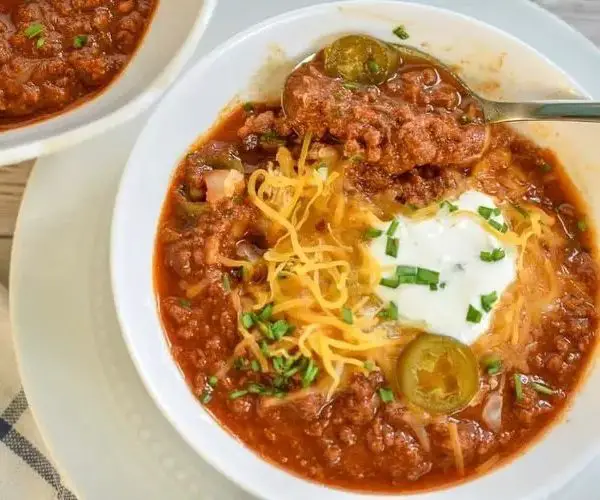 Just because you're on keto and eating low-carb foods doesn't mean you can't eat delicious food. And this easy chili recipe has proved how delicious low-carb food can be even though you have to left out the beans. (Recipe from Fit To Serve)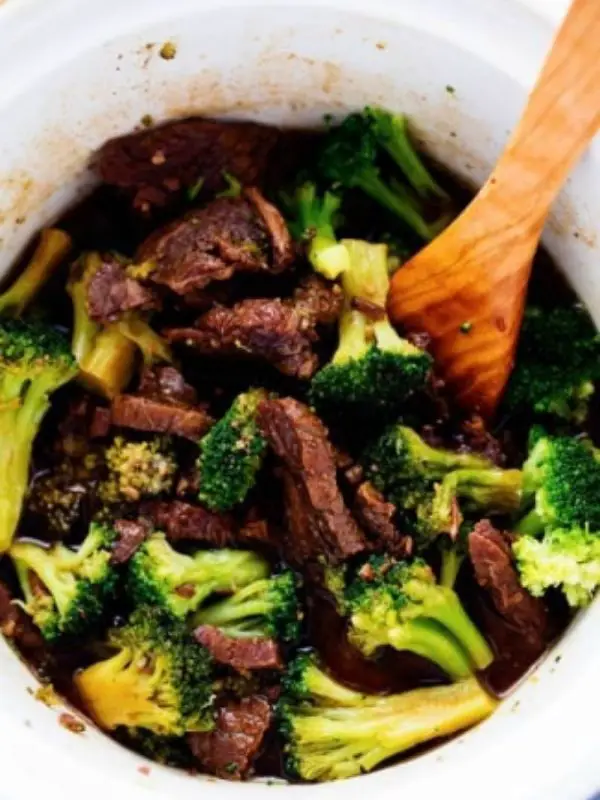 Do yourself a favor with this healthy, tasty, simple, and easy recipe once you are craving Asian food. You don't need to take out anymore with this recipe. (Recipe from The Recipe Critic)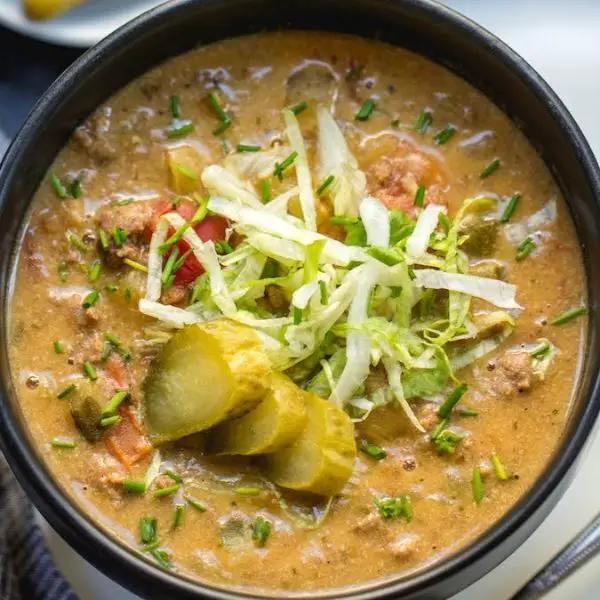 Cheeseburger? Healthy? Yes, you read it right. Not just healthy but this recipe is Whole30, paleo, gluten-free and dairy-free. You'll amaze at how delicious this recipe is once you taste it. Remember to add some burger toppings once you dish it out. (Recipe from Whole Kitchen Sink)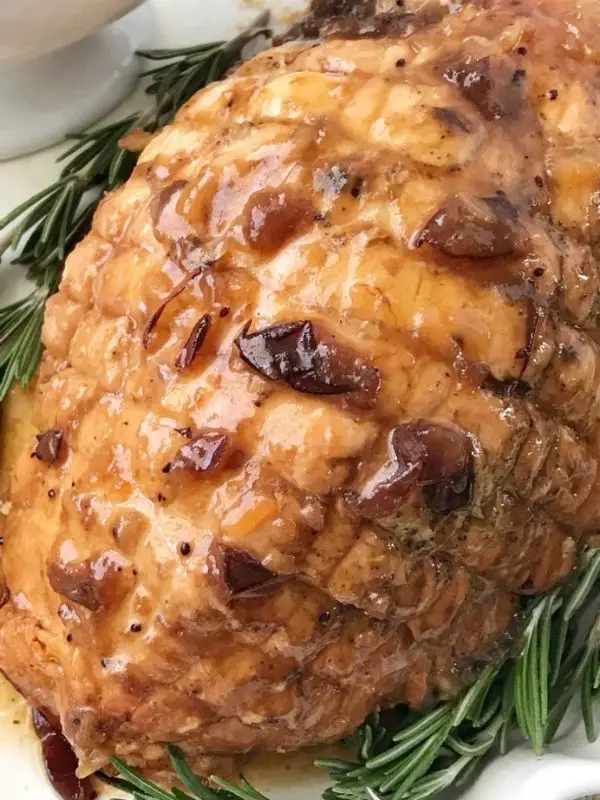 You won't believe how easy it's to make this crockpot turkey breast. With just 4 ingredients – boneless turkey breast, can of whole berry cranberry sauce, seasoning, and orange juice, you can make this delicious, moist, and tender flaky turkey breast.
Once you made this I bet that you'll put this in your favorite slow cooker recipes list. (Recipe from Together As Family)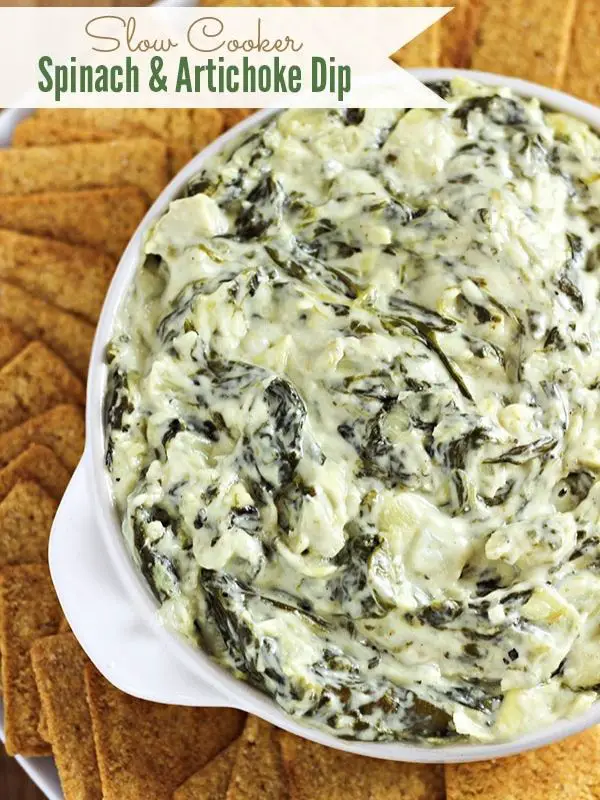 Calling for mozzarella cheese, light cream cheese, Parmesan cheese, artichoke hearts, spinach leaves, ground black pepper, and garlic, this easy, cheesy dip will become the new one of your go-to party dips. (Recipe from Home Cooking memories)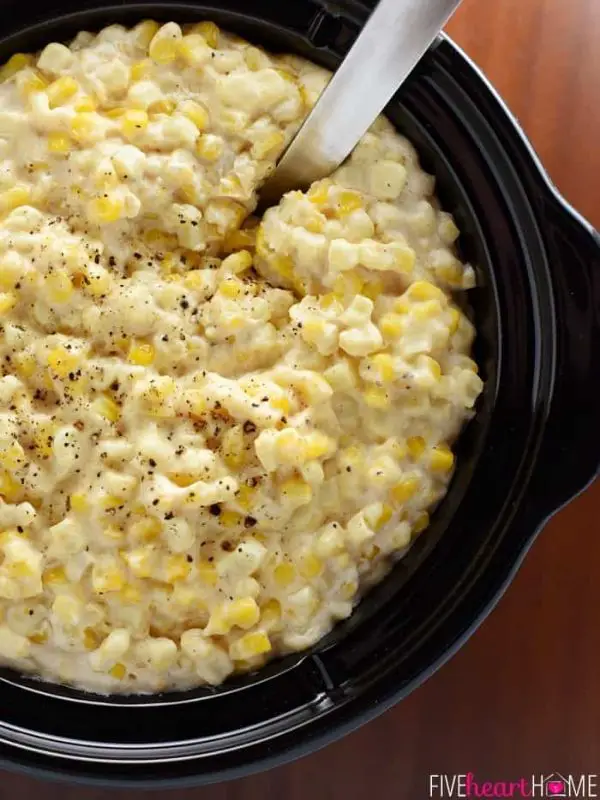 Craving a side dish that's creamy and full of cheese? This rich, comforting, creamy cheesy corn is a perfect addition to your weekend or even weekdays meal. (Recipe from Five Heart Home)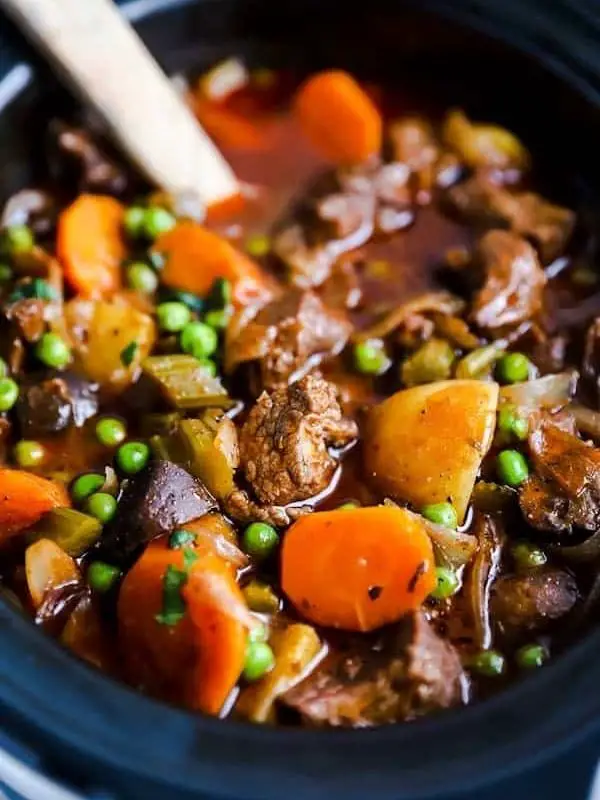 Who doesn't like to serve a cozy meal to your family and without any of the fuss? Then you need to make this delicious recipe. And you all know that beef stew is the perfect and easy comfort food dinner. (Recipe from Savory Nothings)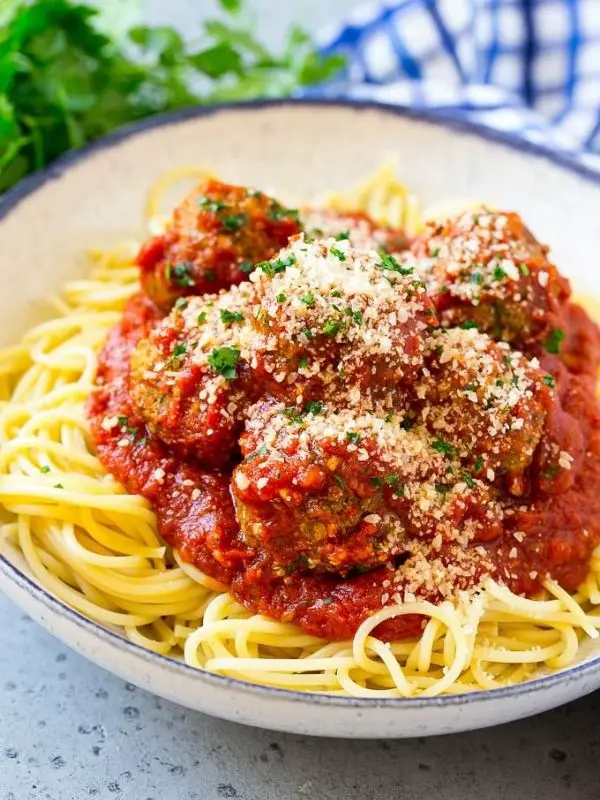 Made with ground beef, parmesan cheese, herbs, and spices, these tender, easy, and surprisingly melt in your mouth meatballs must be in your next recipe to make. These Italian-style meatballs are best to serve over spaghetti. (Recipe from Dinner At The Zoo)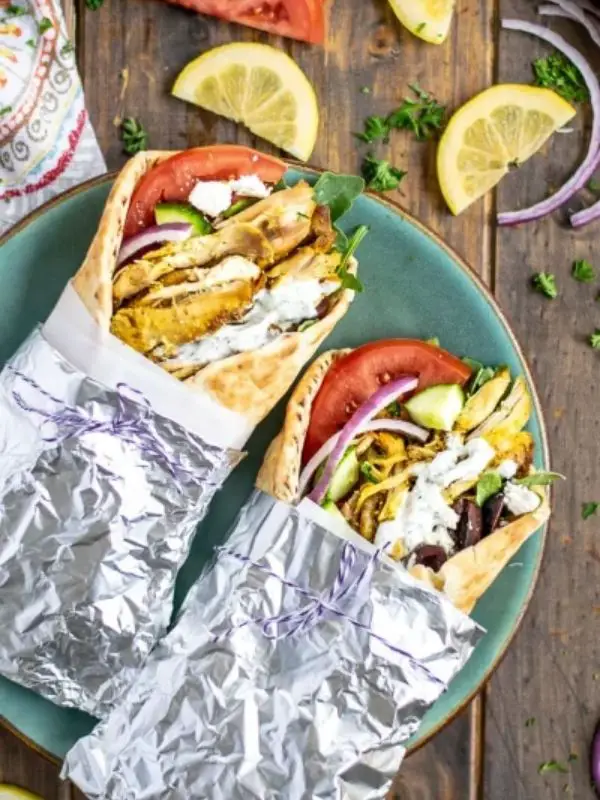 Made with cucumber, red onions, tomato, lettuce, feta cheese, kalamata, and the author's famous homemade Tzatziki Sauce, this chicken shawarma is best served in a pita or naan bread.  (Recipe from The Schmidty Wife)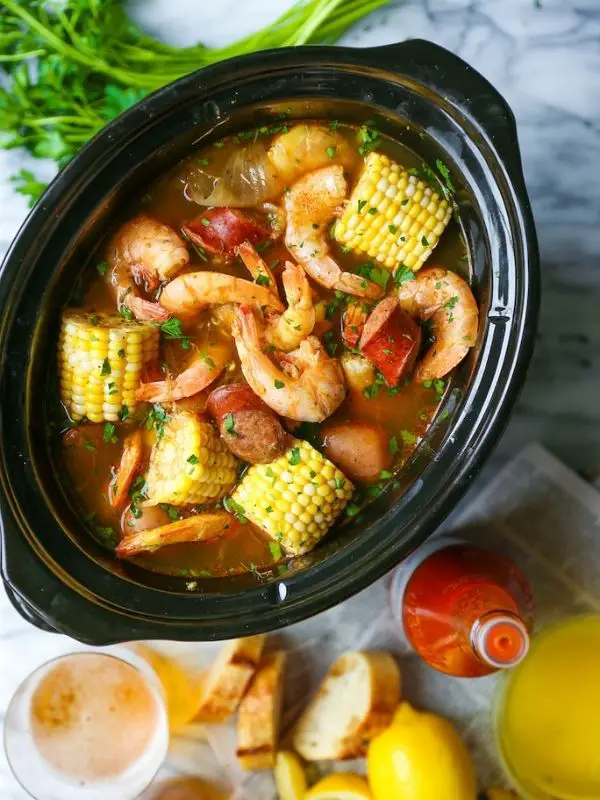 You just simply throw the ingredients right into your slow cooker and add the corn, sausage, and shrimp at the end of cooking to avoid overcooking. This recipe is perfect for your summertime meals. (Recipe from Damn Delicious)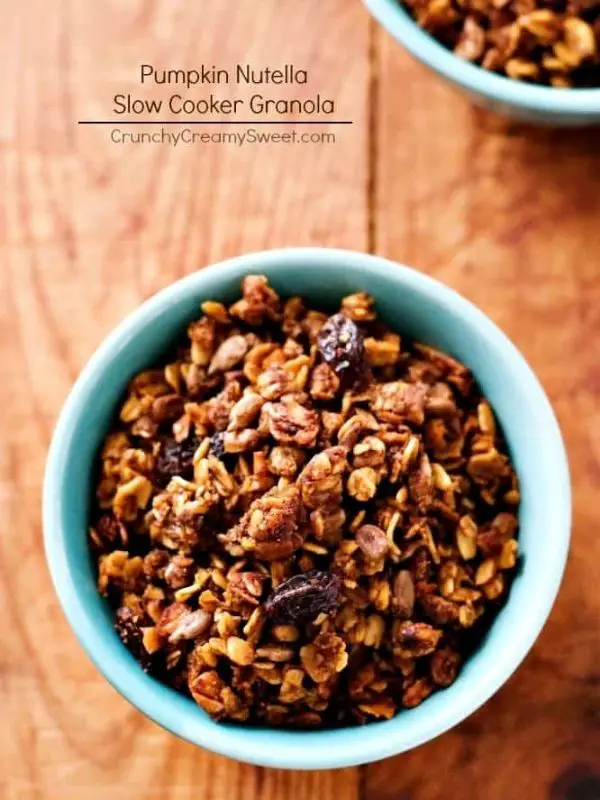 If you have never tried cooking granola in a slow cooker before then you need to try this ASAP! And you'll love the flavor combination of pumpkin and Nutella. A new way to make granola! (Recipe from Crunchy Creamy Sweet)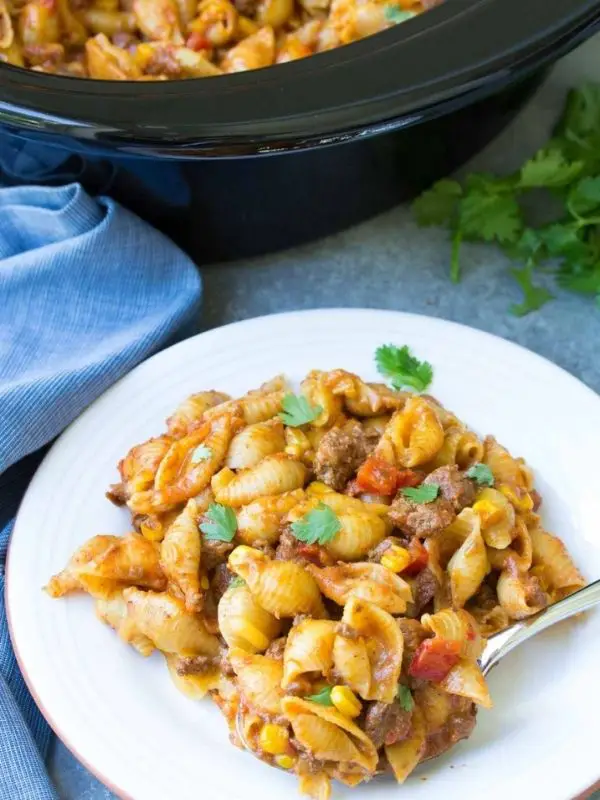 With just 10 minutes of prep, you can easily make this delicious pasta dish for lunch or dinner. (Recipe from Kristine's Kitchen)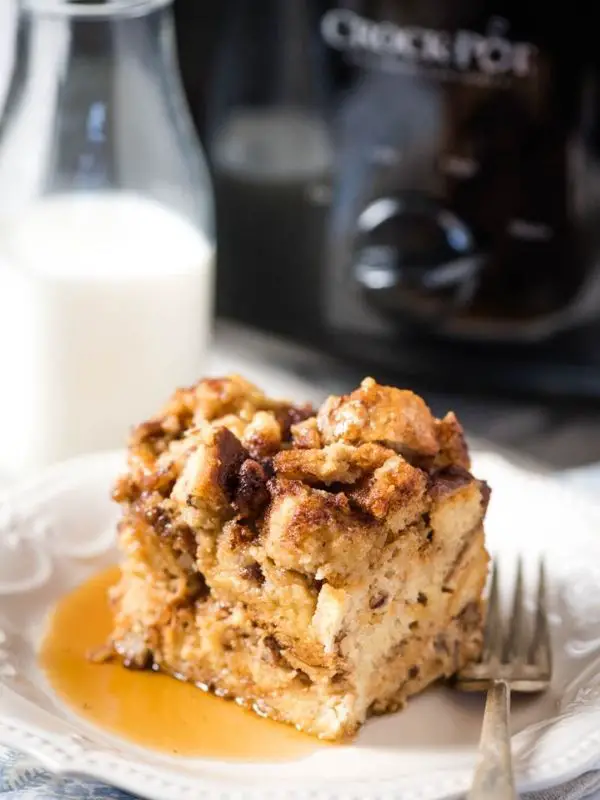 Eggs, whole milk, ground nutmeg, cinnamon, sandwich bread, chopped pecans, vanilla extract, and maple syrup are ingredients that you need to make this scrumptious breakfast. Make your morning easier with this French toast that it's so moist and full of flavor. (Recipe from Adventures Of Mel)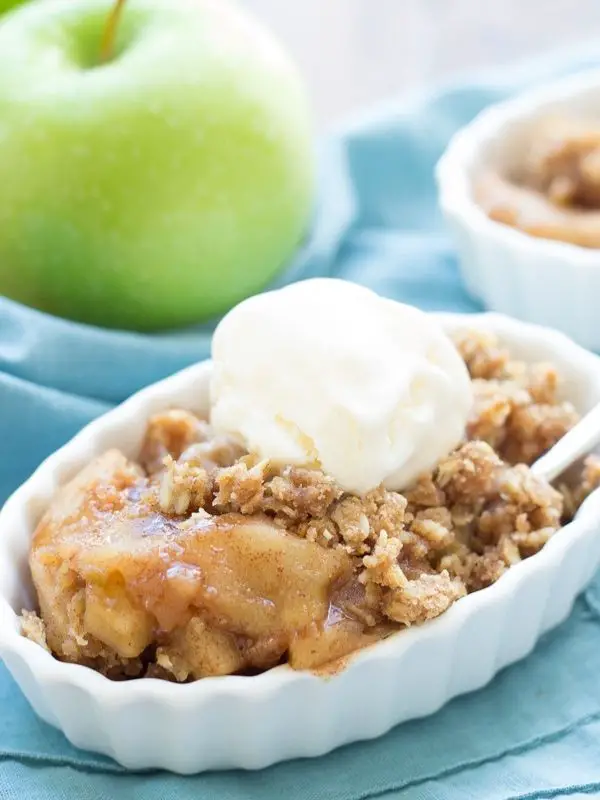 Who would ever think to make a dessert in a slow cooker? I guess you have another delicious recipe that you need to cook in your crockpot. (Recipe from Kristine's Kitchen)
BE SURE TO CHECK OUT THESE OTHER SLOW COOKER IDEAS!
40 Easy Crockpot Chicken Recipes to Try Tonight
20 Easy Slow Cooker Desserts You Need to Make
Follow me on Pinterest for more recipe ideas!