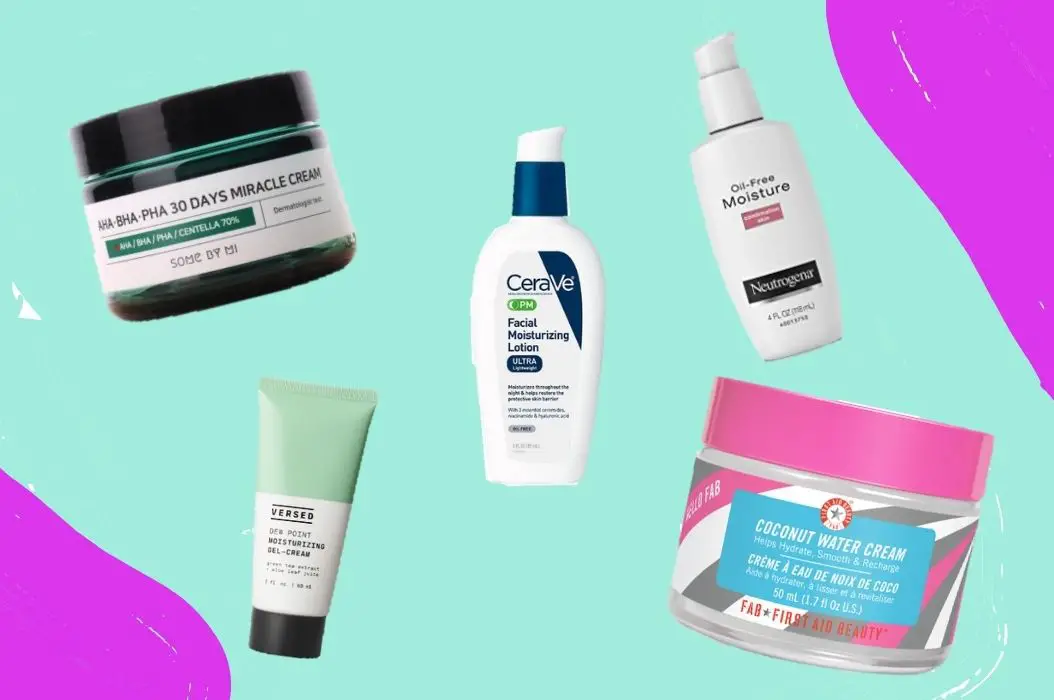 This post contains affiliate links. This means if you purchase something through one of my links, I may receive a small commission at no extra cost to you. Please read my disclosure for more info.
Moisturizers for oily skin? That's probably what you think but honestly, you need them even when you're face is hella shining like a bulb.
You might think I am out of my mind, but here's the thing, moisturizer helps keep your skin's barrier intact and hydrated, especially if you use treatment that tends to dry out the skin.
And do you know that your gland may go overdrive and producing more oil because it's dehydrated? How can?
It starts when you cleanse and strip the oil on your face, and slowly your skin becomes loses moisture and dehydrated, and it gives a signal to the oil gland that your skin needs moisture, so the gland producing more oil with the hope of moisturizing your skin.
And you definitely don't want it to happen, right?
So start use moisturizers in your skincare routine and it's important to pick the ones that are oil-free, non-comedogenic, and lightweight.
Don't worry though, I already save you time so you don't need to search hundreds of products out there.
Here are the best moisturizers for oily skin types that suit your budget!
The Best Moisturizers For Oily Skin Types
1. CeraVe Facial Moisturizing Lotion PM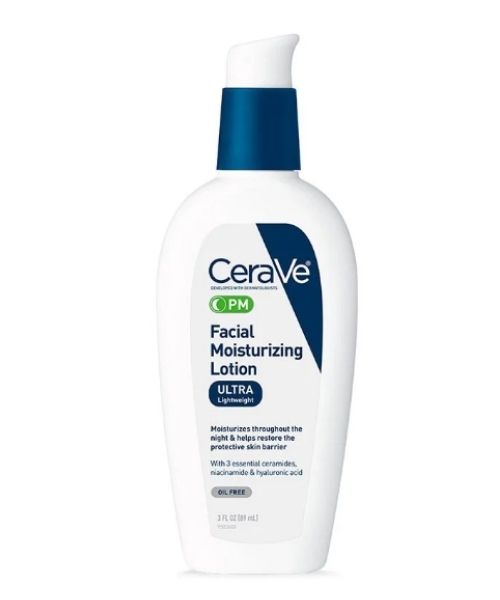 You may already know this holy grail drugstore product because there are so many people who recommend this either you see them on TikTok or Youtube.
This lightweight moisturizer contains ceramides and hyaluronic acid that hydrate your skin and niacinamide which is a superstar ingredient in skincare because it helps repair your skin barrier, great for anti-aging, skin lightening and anti-inflammatory properties that calm the skin.
Price: $13.99 at Amazon
2. First Aid Beauty Coconut Water Cream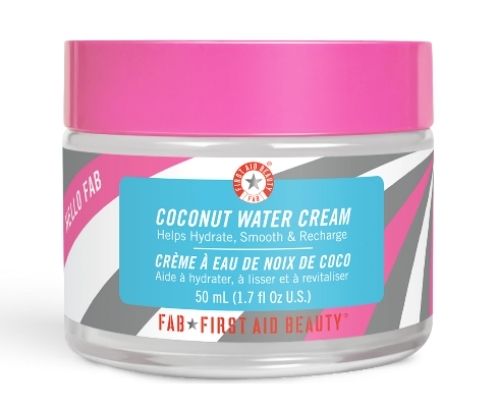 According to First Aid Beauty's website, this moisturizer is an "Oil-free refreshingly light water cream moisturizer infused with skin nourishing Coconut Water hydrocharges your skin with a burst of electrolyte-rich moisture for softer, smoother, healthier-looking skin. Rich in electrolytes, amino acids, enzymes, antioxidants, and phytonutrients, Coconut Water is known as nature's perfect hydrator. This non-comedogenic formula absorbs immediately into the skin while hydrocharging, to make it appear softer, smoother, and more plumped. The oil-free formula is boosted by a combination of Sodium Hyaluronate and Alteromonas Ferment Filtrate to help reinforce skin's moisture, protect against exposure to the elements and leave skin appearing smooth, soft, and plumped."
Wow, that's a lot of good stuff!
This moisturizer also has glucose which is a sugar, and sugar is a natural humectant, meaning it draws moisture from the environment into the skin.
Many people that used this product also say that you will amaze by how this product smells, even if you hate fragrances in your product. But don't worry, the smell comes from the natural fragrance of the coconut.
Price: $34 at First Aid Beauty
3. Versed Dew Point Moisturizer Gel Cream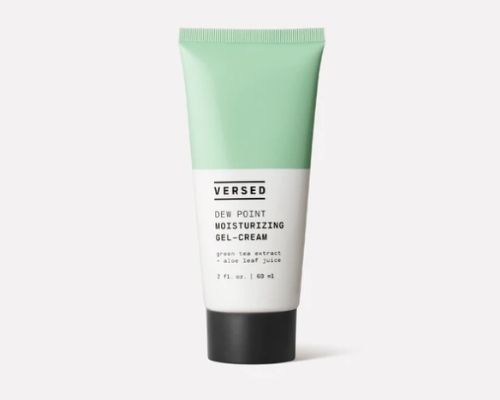 If you want a moisturizer that contains simple ingredients but effective, then this product is highly recommended.
Not just affordable, this product is great too if you want enough hydration on your face without feeling sticky.
Contains green tea extract and aloe vera that helps soothe, calm and hydrate the skin and perfect for combo and oily skin types. This moisturizer also vegan, cruelty-free, non-toxic, and pregnancy safe.
Price: $14.99 at Versed Skin
4. Some By Mi AHA.BHA.PHA 30 Days Miracle Cream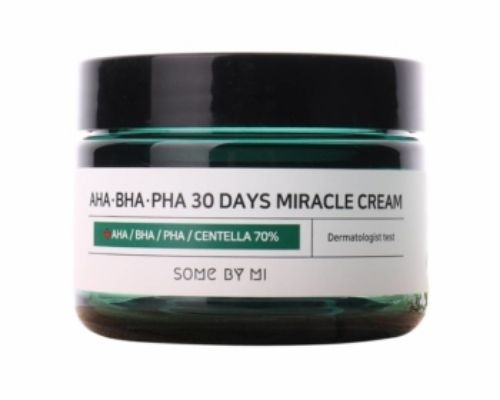 You may or may not heard of this brand, but they have a toner that so popular which has the same name as this moisturizer.
This moisturizer contains a lot of good ingredients that actually will blow you away and it got me thinking like, 'how can it have a lot of those goodie ingredients?
The first ingredient is Centella Asiatica Extract (70.78% – this is a high concentration) which is a great plant ingredient that works as anti-inflammatory and antioxidant properties. Even the first ingredients already tell how good this product is.
I highly recommend this product for oily-acne-prone-sensitive skin, because the exfoliant ingredients will help to lift off dead skin cells while the Centella Asiatica Extract will calm and soothe your skin.
Price: $16.92 at iHerb
5. Neutrogena Oil-Free Moisture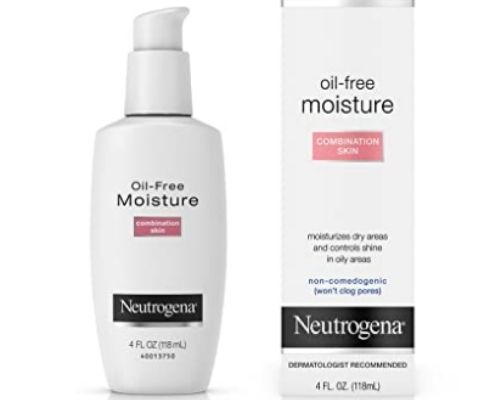 Another drugstore product that will give your face enough hydration for oily skin. This product is best if you have combination skin, where it's not too oily for your T zone and help control the oil around it and also not to dry for your cheek area.
This product contains Cyclomethicone, it's has a lighter form than dimethicone so it quickly absorbs into your skin and also has glycerin that helps hydrate the skin.
Price: $9.52 at Amazon
Why There's No SPF Option
For me, moisturizer best work separately from SPF. Because when moisturizer contains SPF, there's a big chance that you not putting it enough on your face to make the sunscreen work effectively as it should be and if it has a higher SPF with zinc oxide and titanium dioxide then it usually leaves a white cast once you apply it on your face.
So I recommend you put on a moisturizer first and then sunscreen!
Pick Your Best Moisturizer
I hope these moisturizers help control your excess sebum and give you healthy shining skin. Please let me know in the comment if you found the perfect product in this list!