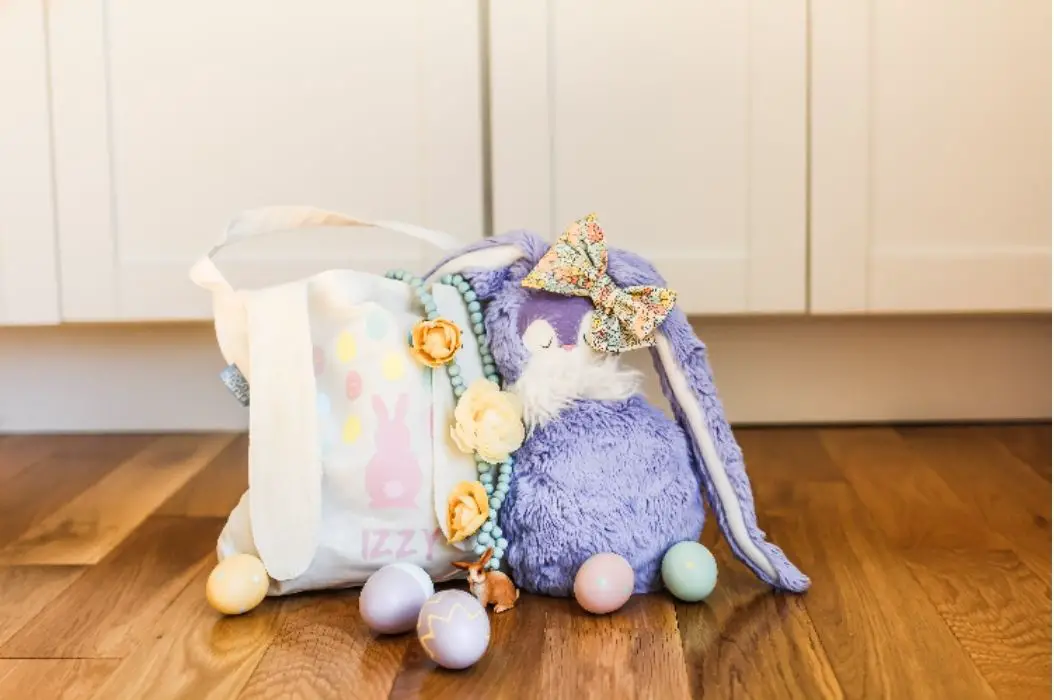 Easter is almost here! This means it's time to planning and creating a creative Easter basket. As you already know DIY Easter basket ideas come in all sizes and shapes, even there are some that not baskets at all, but still creative spins of baskets.
although in most cases toddlers or kids are the ones who will be receiving Easter baskets, doesn't mean the teens and even the adults in your life don't want this special basket right?
Luckily, I've compiled unique Easter basket ideas for all ages, from something easy as you already have the items in your home to something creative like crafting the entire basket from scratch.
Look through this list of easy and unique Easter Basket ideas and bring a smile to any bunny's face.
20 Easter Basket Ideas That You'll Love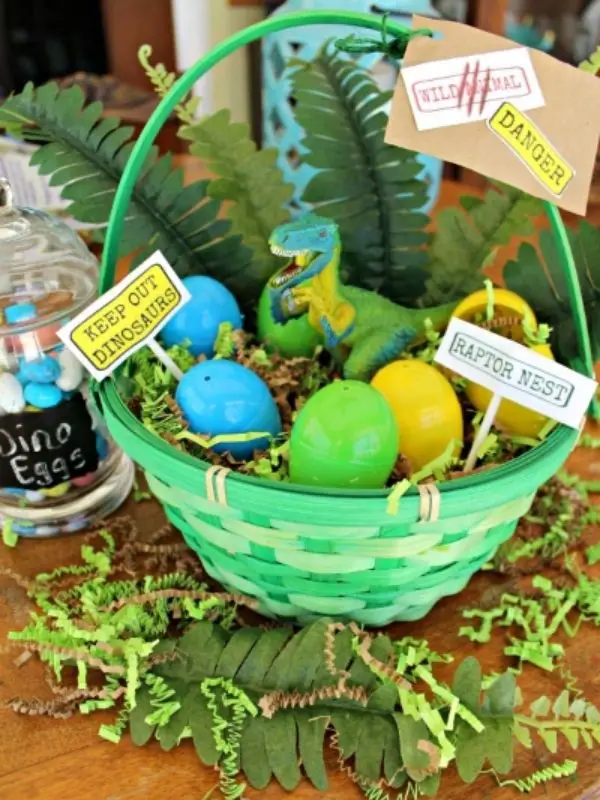 Do you happen to have a dinosaur fan in your family? If so, then this great Easter basket idea will make your little dinosaur thrilled! This basket is super simple to put together. You can check this post for more filler and stuffer ideas for dinosaur-themed gifts. (Via Fun Learning Life)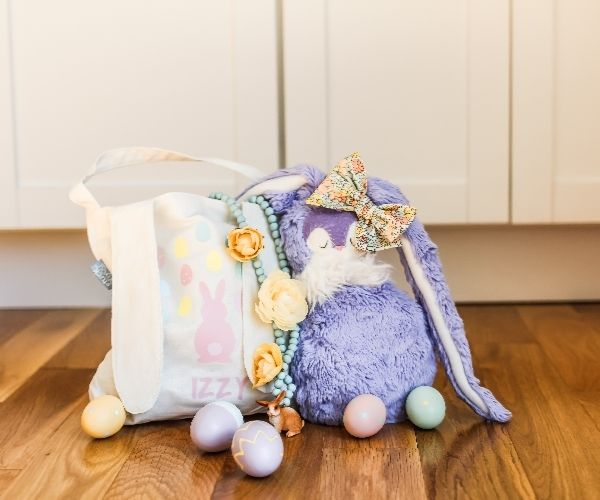 If you try to keep your kid's candy intake to a minimum, then you can consider this basket. Bows, necklaces, spring shoes, scented clay, spring play kit and cute bunny are what you need to create this amazing idea! (Via Busy Little Izzy)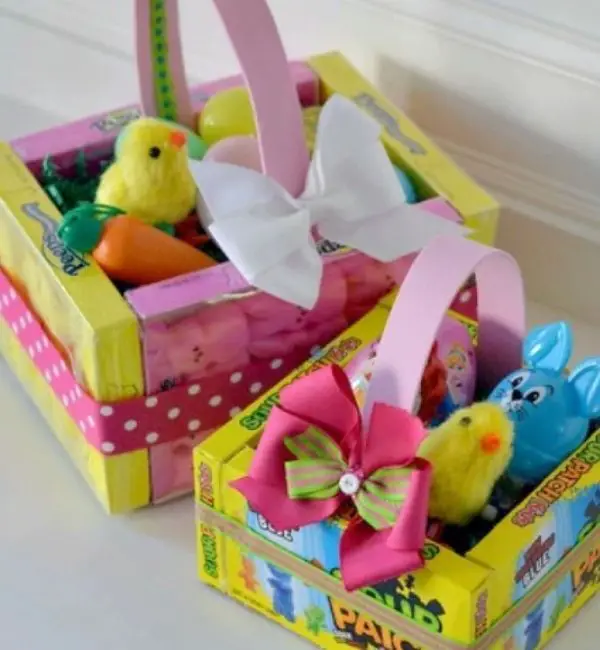 If you're looking for a fun and edible Easter basket, then this idea is perfect for you. You can make it with your favorite candy or other snack food. This basket not just great for kids, but also for teens even adults. (Via Hip 2 Save)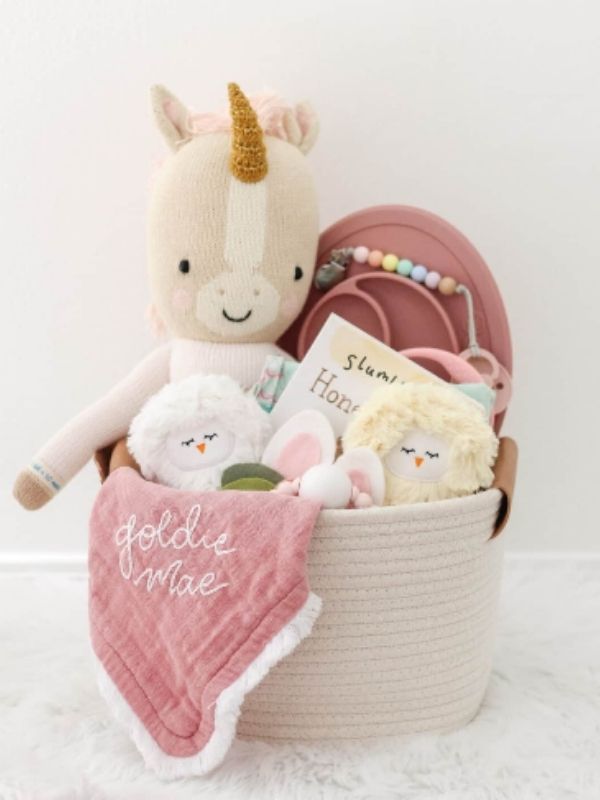 Need some inspiration for a baby Easter basket? You'll get a lot of fun ideas to put together for a baby Easter basket, from something cute like a cuddle doll to something fun like slumberkins. (Via Arin Solange At Home)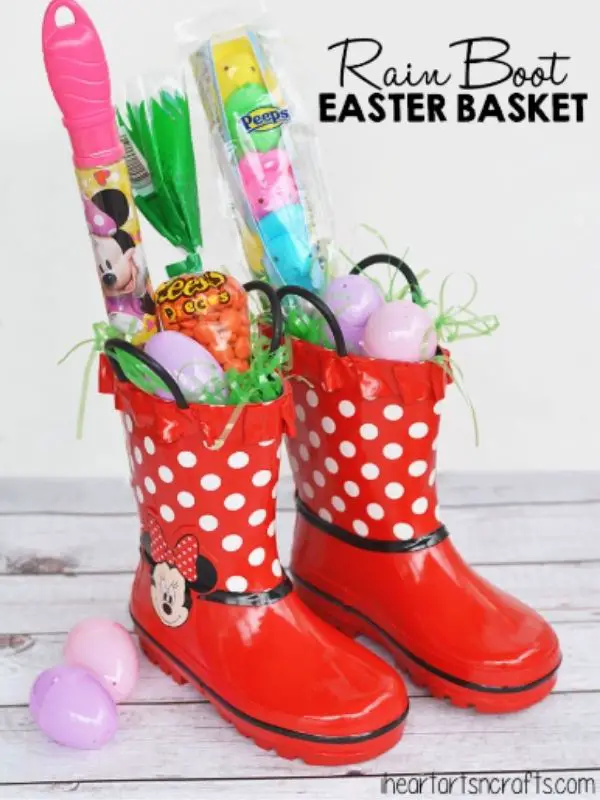 Had enough of baskets? Then these boots are creative spins of the traditional Easter basket. You can choose boots that include your kid's favorite cartoon characters and fill them with candy, an umbrella or whatever you'd like. (Via I Heart Art n Crafts)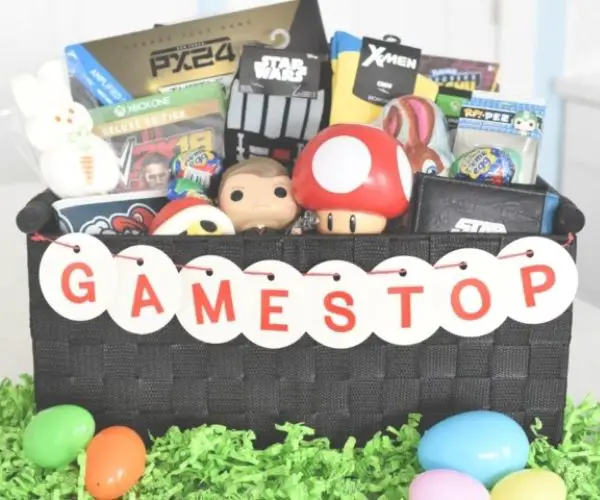 If your house is filled with boys, then you already know how much they like to play games. Create this fun basket full of superheroes, video games, Star Wars, Mario and you can also add hot wheels and LEGO. Your little man will surely love this fun basket idea! (Via Fun Squared)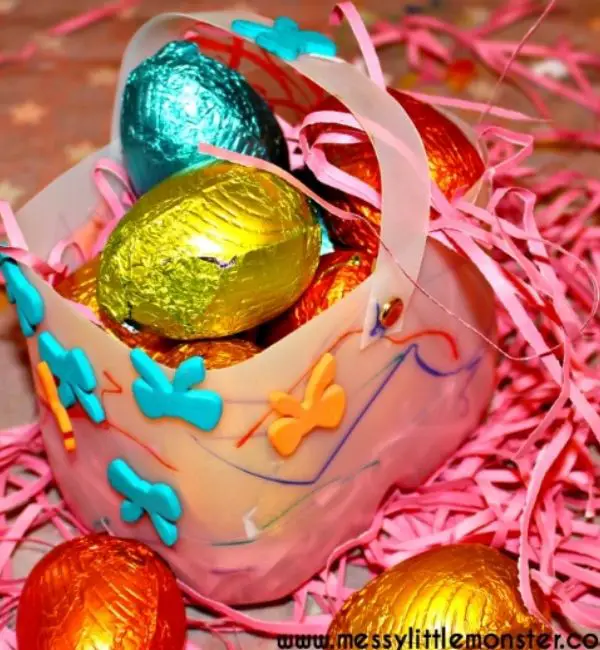 Have a lot of empty bottles? You can recycle them into this easy and cute bunny basket. To make this basket you just need a milk bottle, add a few decorations and a handle. It's time to egg hunting! (Via Messy Little Monster)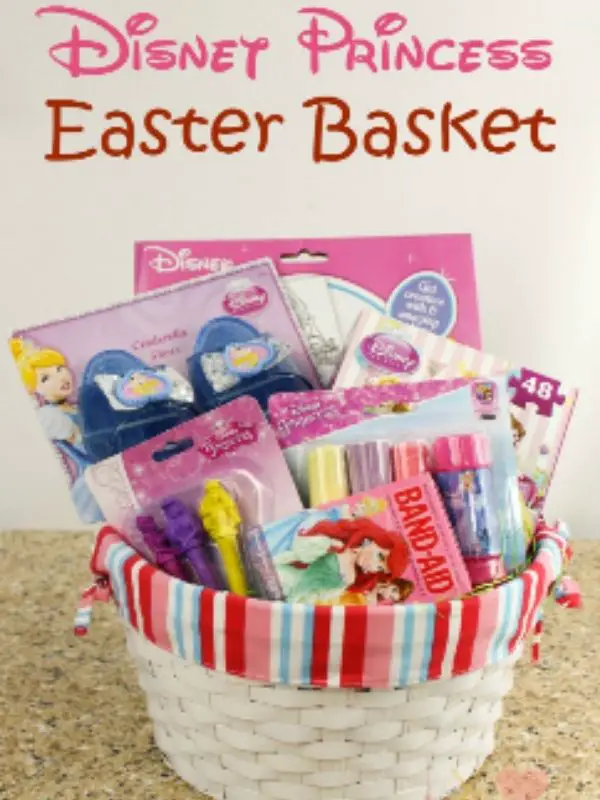 If your girls love princesses, it's a good idea to make a Disney princess-themed for her Easter basket. Princess puzzle, band-aids, crayons and paint set are basically what you need. An inexpensive and practical basket! (Via Sugar Spice and Family Life)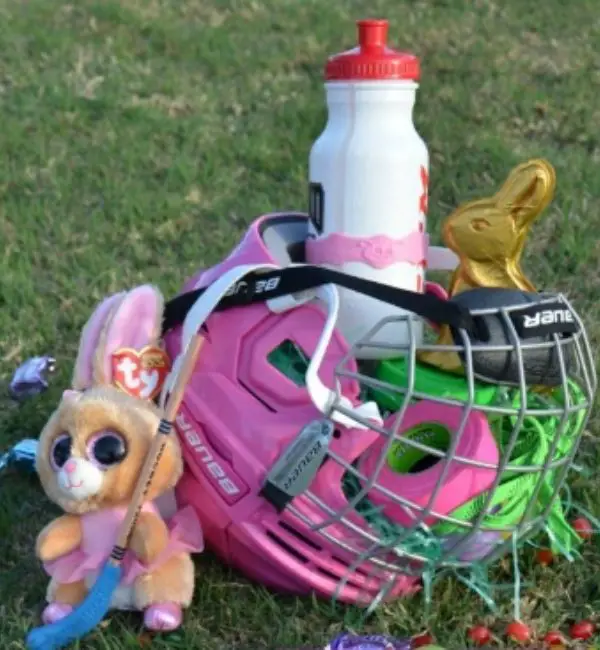 Do you have a daughter that like to play sports and has so many unique interest and hobbies? This pink hockey Easter basket is a perfect gift. You can fill the helmet with supplies that your child will actually use. This creative basket also makes a great idea of making a basket for other sports! (Via Brie Brie Blooms)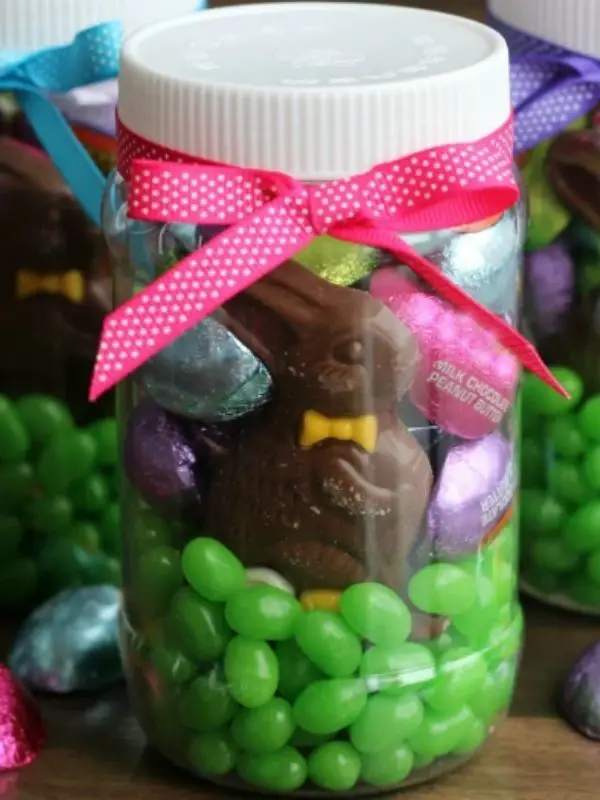 Looking for a fun and simple party favor for an Easter gathering? This easy Idea will make your kids and their friends creative by making their own little jar treats. You just need to prepare plastic jars and an assortment of Easter candies. (Via Gluestick )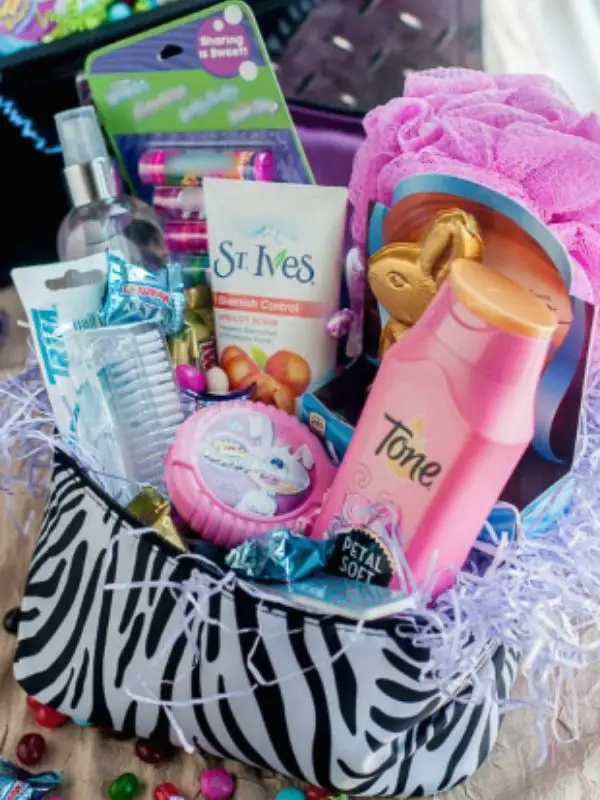 The Easter basket for teens can be quite a challenge because they are not as easy to please as small kids, but that doesn't mean that you leave them out. If you have a teen girl, you can give her body & hair care products, perfume and candy with little travel makeup and toiletries case as a basket. What a great idea! (Via My Serendipity Life)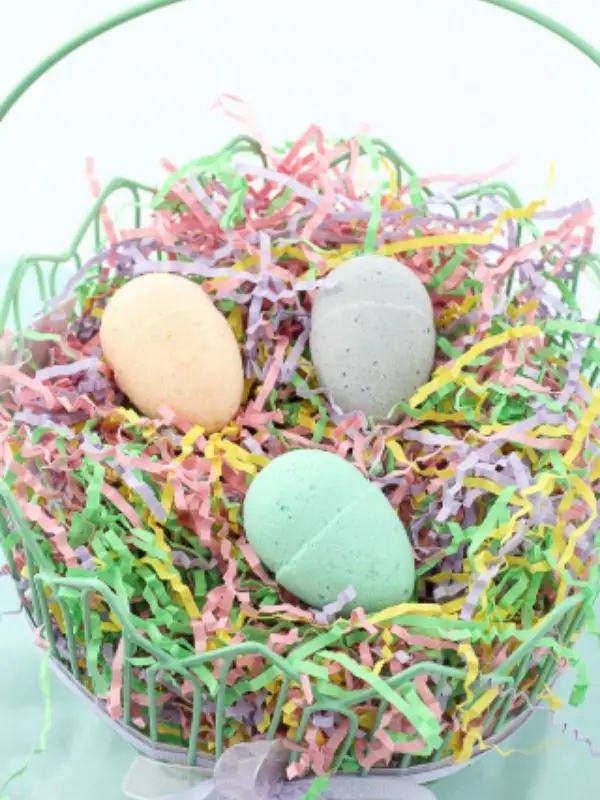 Instead of using plastic eggs, why not make this impressive bath bomb for a fun twist of Easter eggs. Plus, you can use them to pamper yourself with a bubbly, aromatic experience. (Via Lydi Outloud)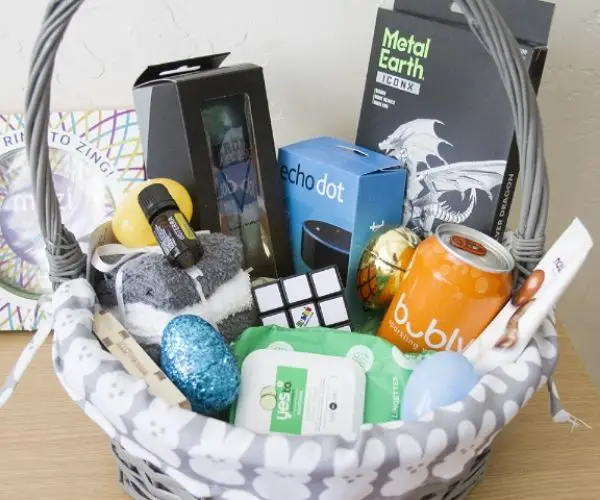 Looking for Easter basket ideas for teen boys? You can use a basket that can be used for something else like a storage basket or lunch bag and fill it with gift cards, tickets, personal care, hair stuff, tech, beef jerky and even money. (Via Busy Mommy Media)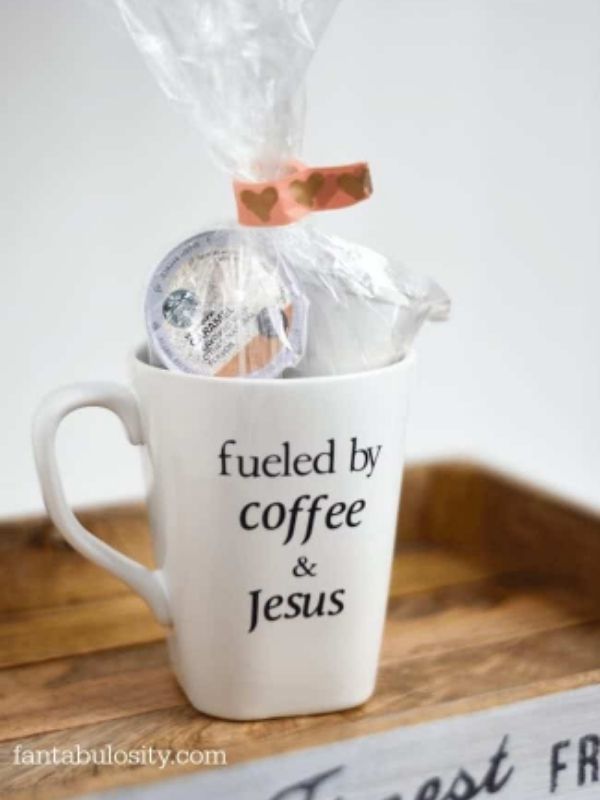 Don't leave out the coffee lovers on this Easter day. Give them this simple yet meaningful mug and I'm sure they will appreciate it. And if you don't have a silhouette machine, you can look at this sharpie mug guide. (Via Fantabulosity)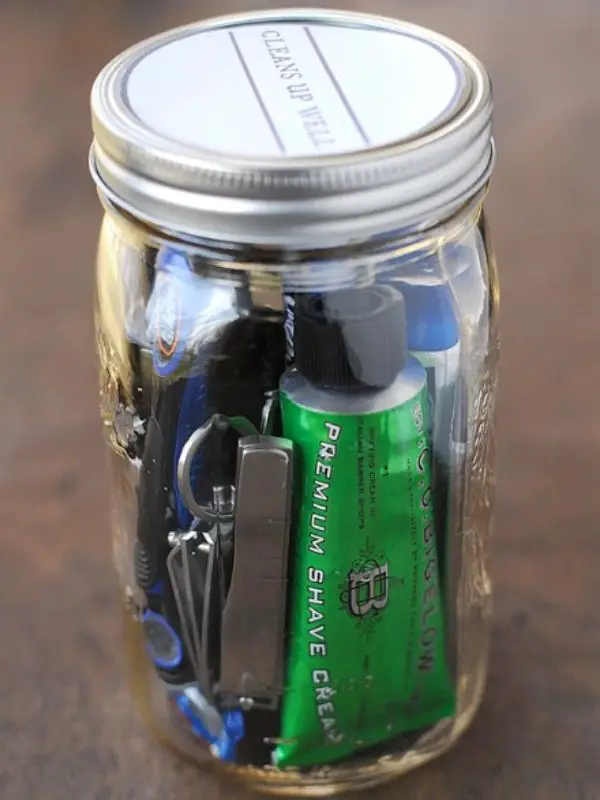 Men, of course, like to groom themselves, and this jar is really a perfect gift. A razor, moisturizer, chapstick, mini cologne, body scrub and a grooming set are fitted into the jar and it's looks pretty cool. The guys in your life will be quietly impressed and appreciate this gift! (Via The Gunny Sack)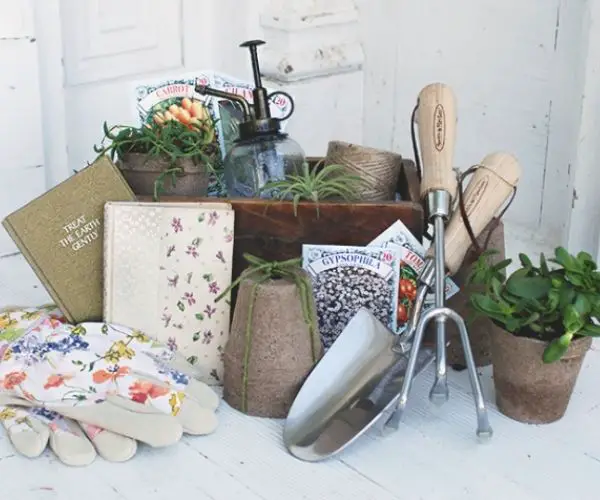 If your mom, spouse, or other family member is an amazing gardener or a beginner gardener, it's time to prepare this gift. It's easy to customize, so you can give these basic tools and supplies exactly as they need.
And if you're giving plants, indoor plants and air plants are great starts even for newbies, because they are easy to care for and don't require a lot of expertise. (Via The Merry Thought)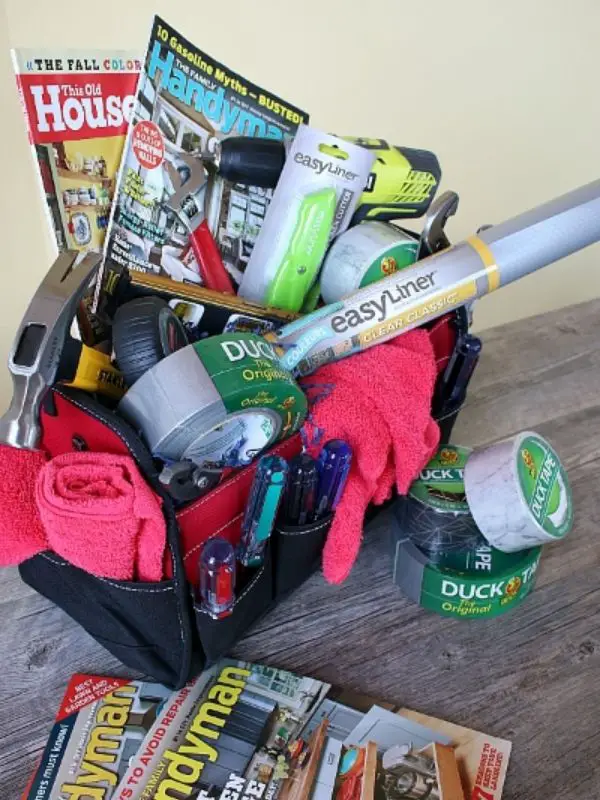 Are you struggling to buy gifts for men? This handy basket is easy to put together, all you need are a few simple supplies and the gifts that you want to give. This handyman gift basket is totally a winner to men, even for someone that not quite handy! (Via Hoosier Homemade)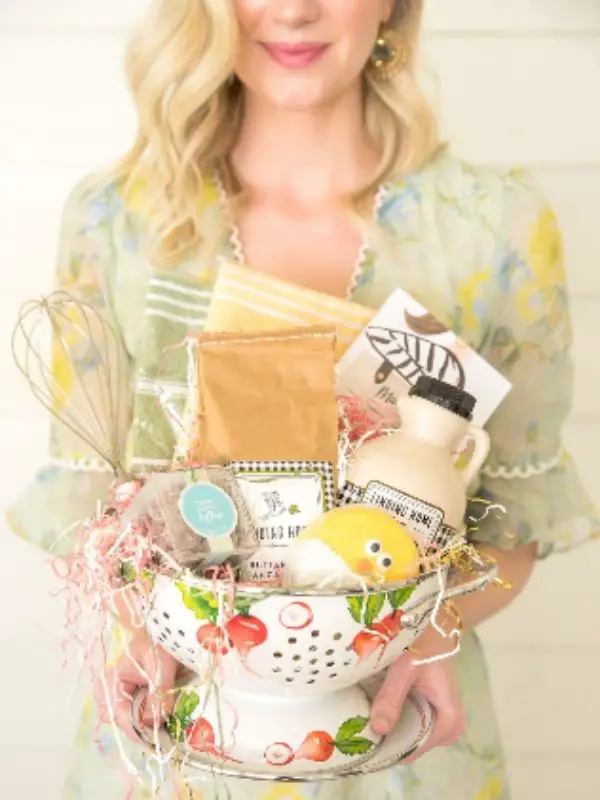 Look at this cute colander basket filled with fancy pancake mix, dish towels, a syrup to the perfect whisk. Customize this basket to suits your foodie lover's favorite food. This blog post also has a cute basket for cocktail lovers and healthy Easter basket ideas! (Via Ashley Brooke Designs)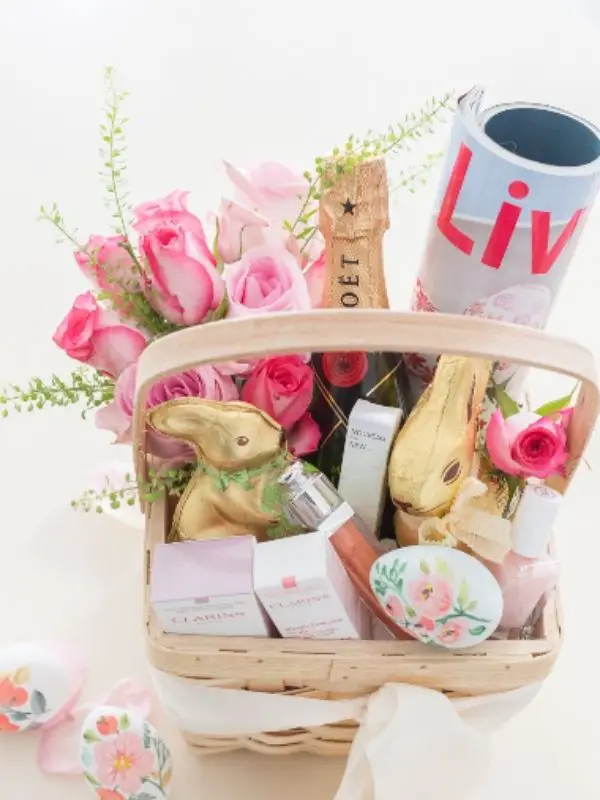 Here's the truth, regardless of how they are, women love to pamper themselves. It could be with skincare, body scrubs, relaxing spa or nail polish kit. So it's actually pretty simple to give an Easter basket to women. Just don't forget to add chocolate and some pretty flowers or even a book. (Via Craft Berry Bush)
20. Prayer Basket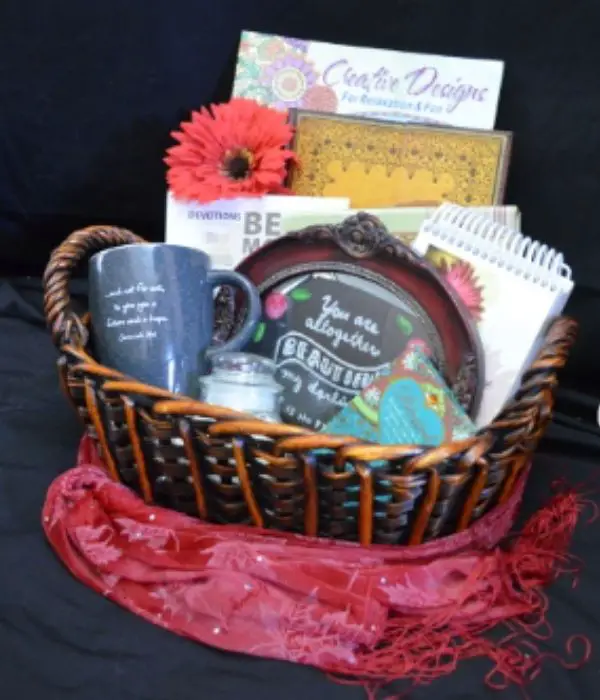 The best idea you can give for the adult is with this prayer basket. You can fill it with a journal, a cross necklace, an inspirational mug, a Christian or devotional book, a prayer photo album, or a bible verse picture frame. This prayer Easter basket gift is a perfect way to tell them that they are loved by God and always to put faith in God, who has risen from the dead.
You can also check these kids and teens Christ-centered Easter basket ideas. (Via Susan Evans)
Happy Easter!