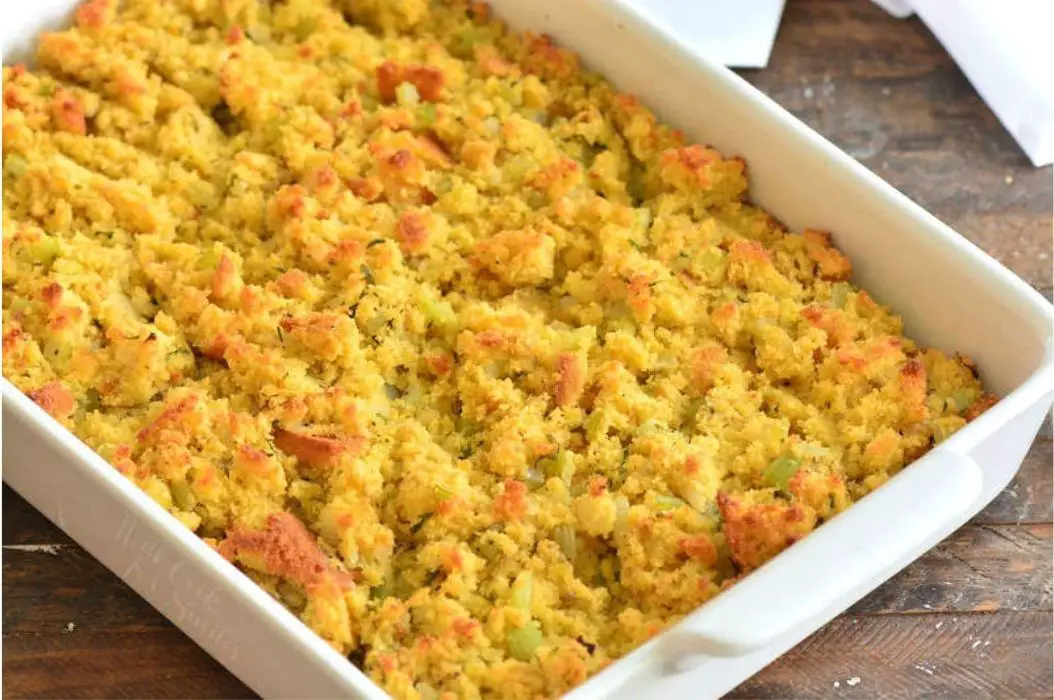 You sure know that Thanksgiving Day is not all about turkey, right? Because the side dishes are just as important as the turkey. That's why you're here searching for Thanksgiving side dishes.
Whether you like to add new sides to your dinner table, seeking classic recipes, or just looking for easy side dishes to survive the cooking marathon that accompanies Thanksgiving Day, this collection of flavorful side dishes is sure will impress your family and guests.
I've searched on Pinterest to make sure that I'm sharing the best Thanksgiving side dishes out there, so you don't have to search for them yourself! And I'm sure you are going to love this list!
28 Popular Thanksgiving Side Dishes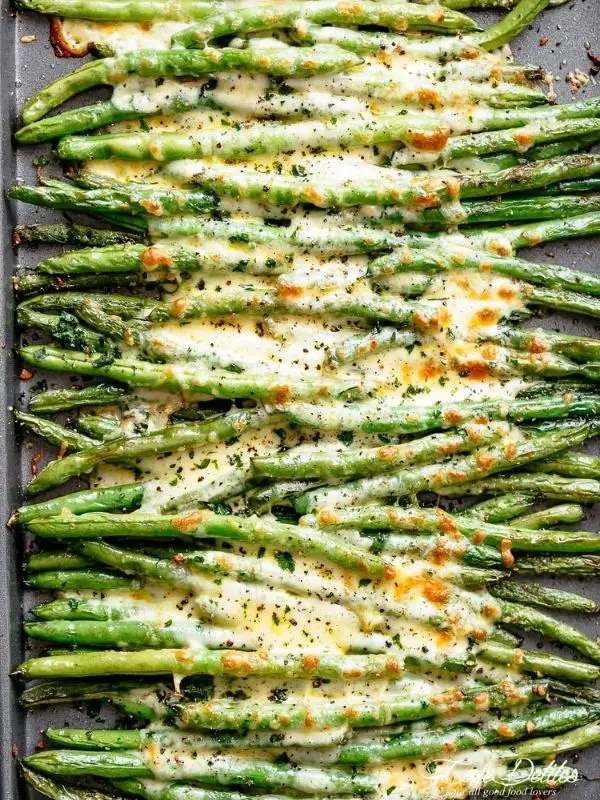 Take a break from the usual green beans! Instead make roasted green stalks in Parmesan, garlic, and olive oil then adds cheese until melted and bubbling. The good news is you're only 5 ingredients away from having this extremely delicious side dish! (Via Cafe Delites)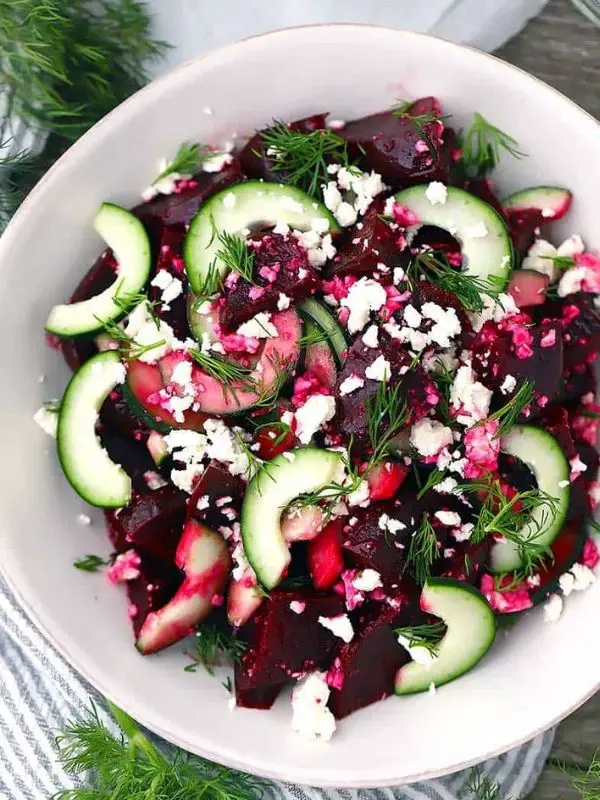 If fancy and simple sides are what you are looking for this year, then search no further. Only takes 10 minutes to make, the addition of feta cheese, cucumber, and lemon dressing in this recipe makes this beet salad extra delicious and flavorful. (Via Bowl of Delicious)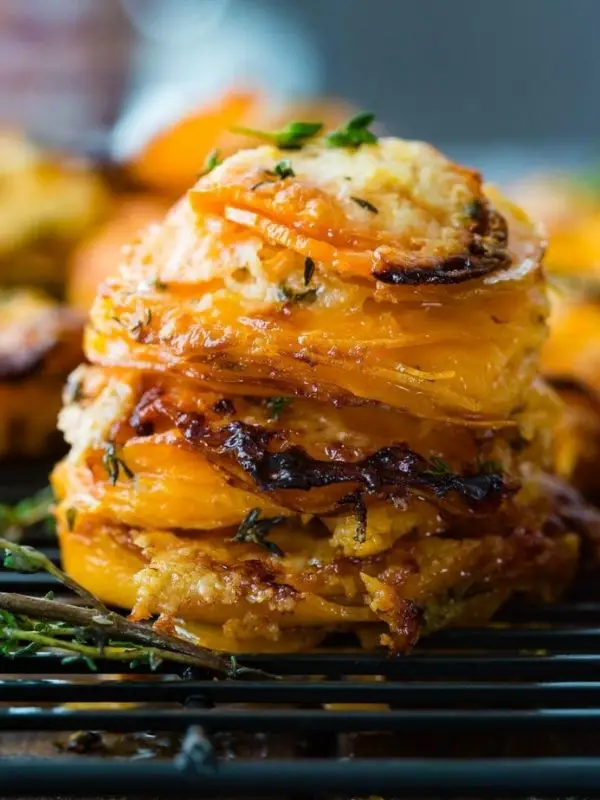 Sweet potato is a must on the holiday table! Marshmallows and brown sugar are probably what you think of when someone mentioned sweet potato side dishes.
But, aren't they a little boring, and of course, you want to serve something different or a little outside of the box, right? Like these stacks? Impressively buttery and cheesy, these sweet potato stacks will make not only you but also the angels sing! (Via Oh Sweet Basil)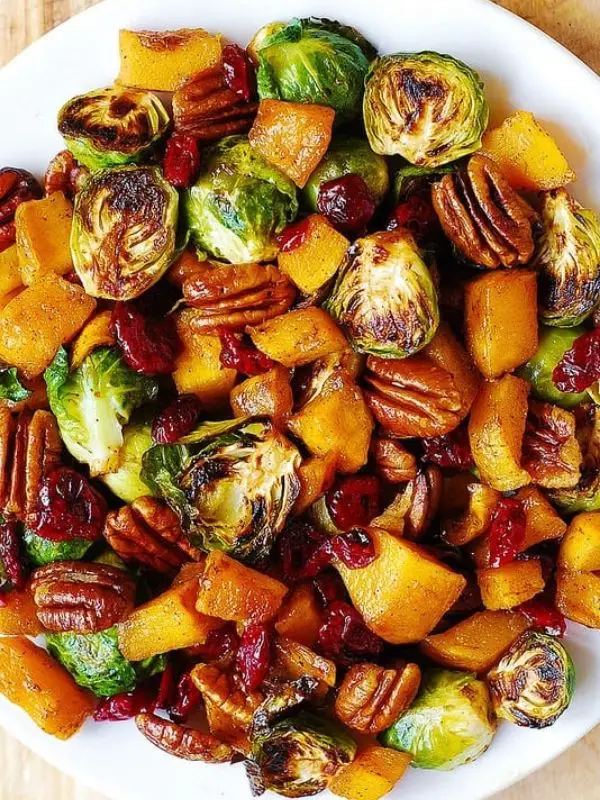 If brussels sprouts are not your cup of tea, then you need to consider this recipe. Has all the classic Autumn flavors — dried cranberries, pecans, and cinnamon butternut squash, You probably would fancy these roasted brussels sprouts! (Via Julia's Album)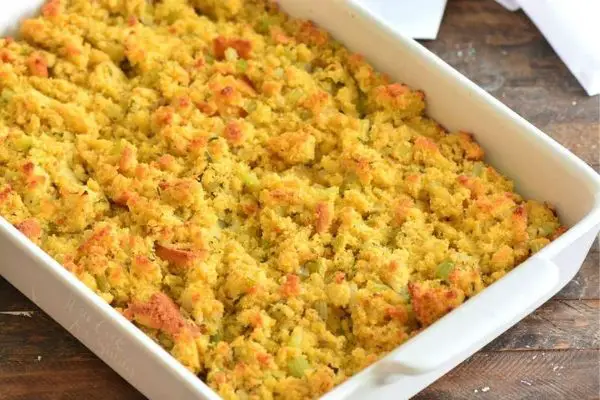 This combination of celery, onion, and sage with homemade cornbread is what you need if you want to present a classic side dish at the Thanksgiving dinner table. (Via Will Cook For Smiles)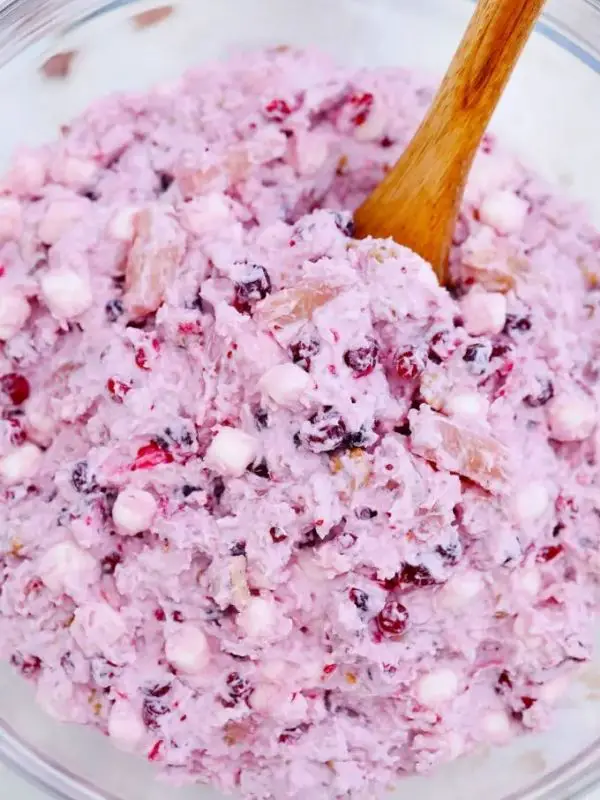 Made with a combination of marshmallows that gives softness, nuts that add crunchiness, and cranberry sauce that makes this salad scream autumn is a perfect side dish to your Thanksgiving banquet. A sweet spin on the time-honored Thanksgiving salad. (Via Sweet and Savory Meals)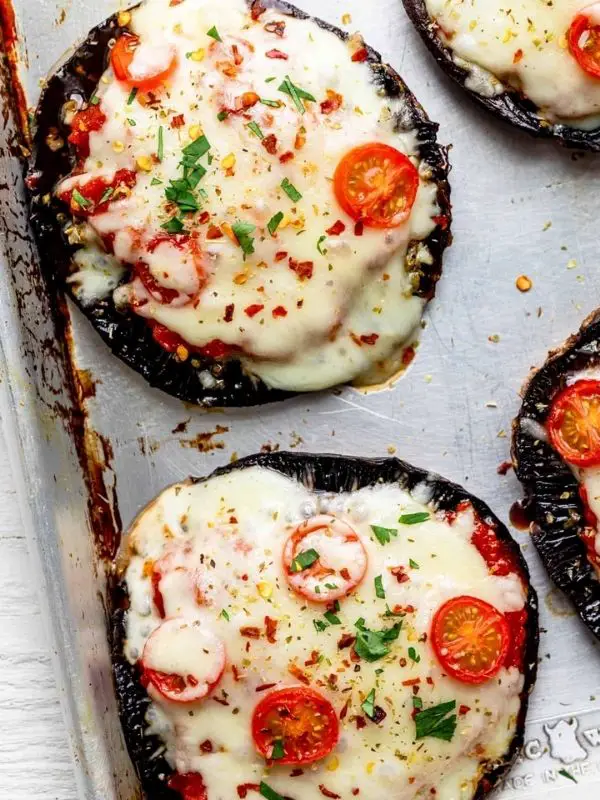 Have you ever thought to serve pizzas as a side dish? Not the regular pizza that's high in carbs and calories, but the healthier version? Then this light, grain-free, and low-carb pizza could be a fun side dish to your Thanksgiving celebration! (Via Feel Good Foodie)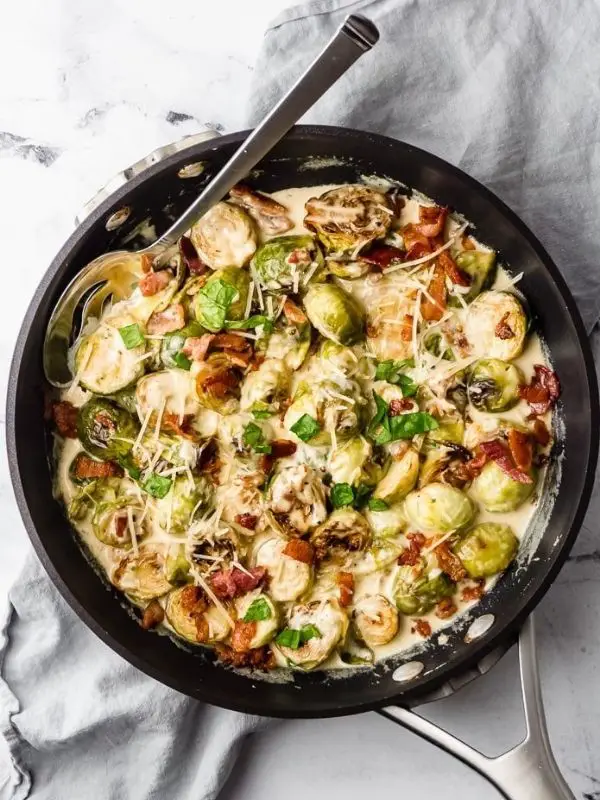 Bacon, brussels sprouts, garlic, shredded mozzarella cheese, heavy cream, black pepper, and grated parmesan cheese are the ingredients that you need to make these ultra creamy and cheesy keto brussels sprouts. (Via Green and Keto)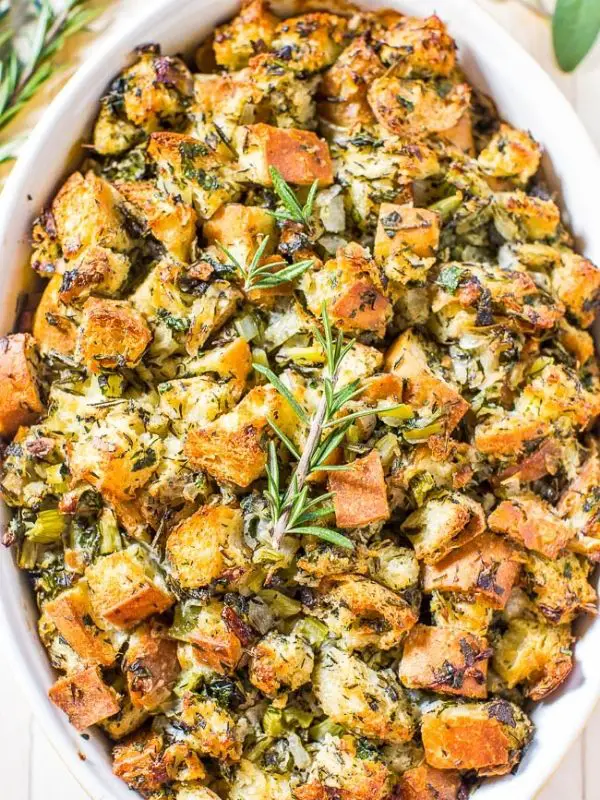 No Thanksgiving table is complete without the classic stuffing surrounding a big, juicy turkey. And if you want to transform simple ingredients into a stellar dish, this recipe is a total winner.
Warm and cozy are what you will get once you make this comfort food and surely this recipe going to keep you coming back for more! (Via Averie Cooks)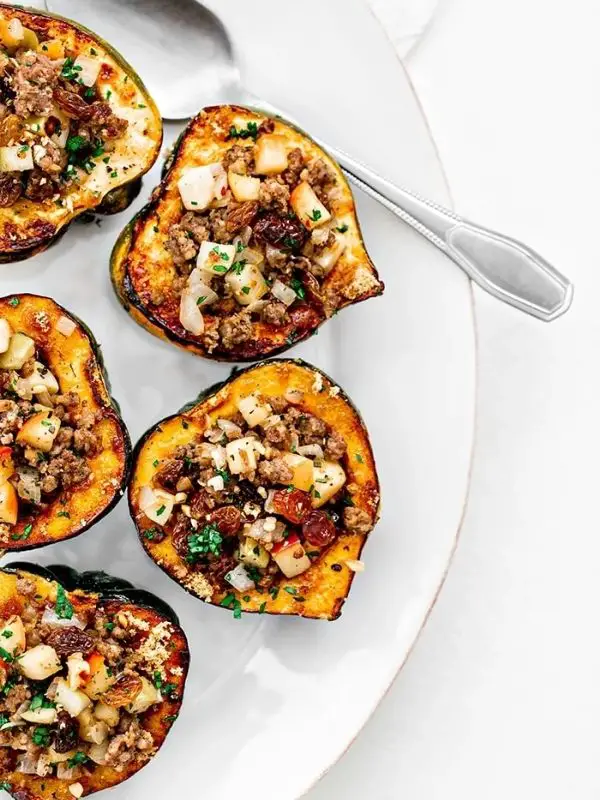 No matter if you're keeping it casual at home with your family or getting together with a large group, this amazing, pretty, and seasonal squash recipe is a great healthy side dish to accompany your Thanksgiving meal. (Via Good Life Eats)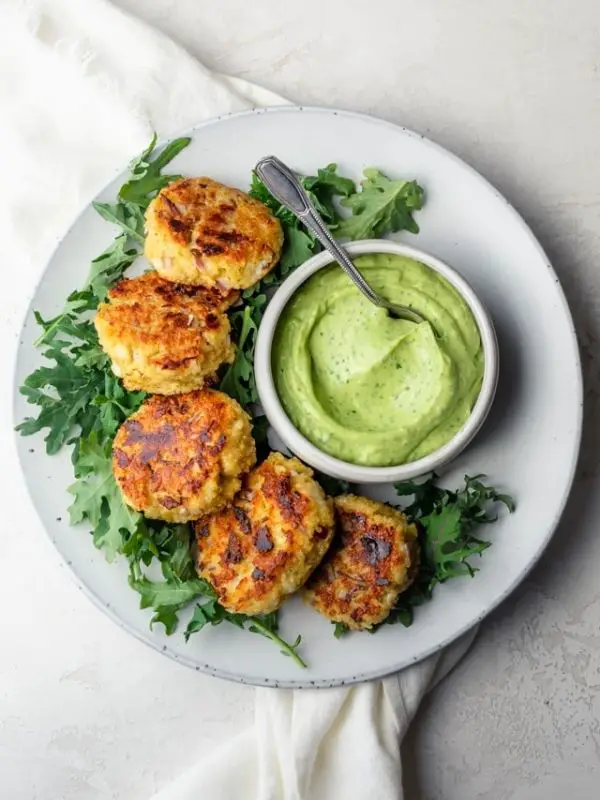 These patties might not a regular side dish for Thanksgiving Day, but there's nothing wrong to serve this, right? Made with everyday ingredients that you may already have at hand, these scrumptious quinoa patties will be your new favorite side dish for the holiday! (Via Feel Good Foodie)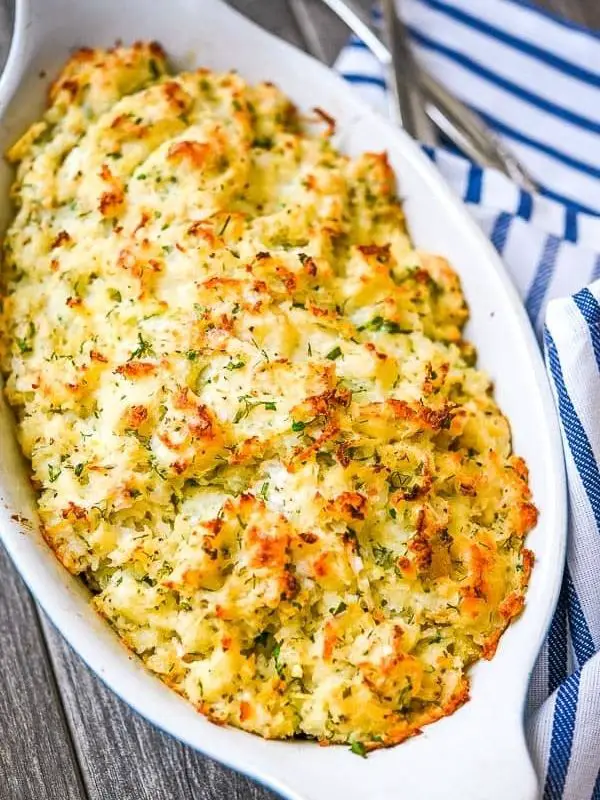 If creamy, fluffy, cheesy, tasty, and filling are what you want in your side dish, then this recipe made with simple ingredients that make a delicious and filling side dish is your best match. (Via Cooktoria)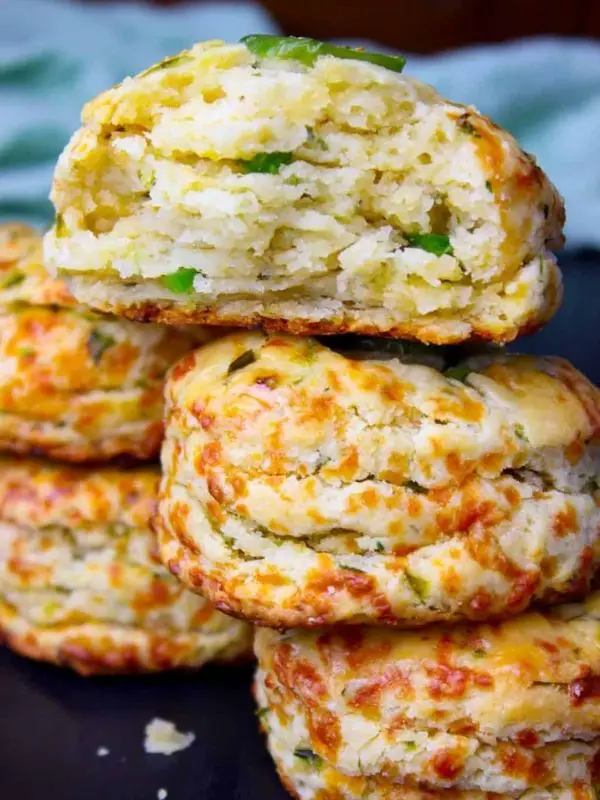 Why buy store-bought versions when these homemade biscuits will blow them out of the water?
A spicy kick from jalapeno is the perfect complement to these flaky, buttery, and overloaded with cheese biscuits. If cheddar and jalapeño are two of your favorite ingredients, then you definitely need to add this to your Thanksgiving side dishes rotation (Via Greedy Eats)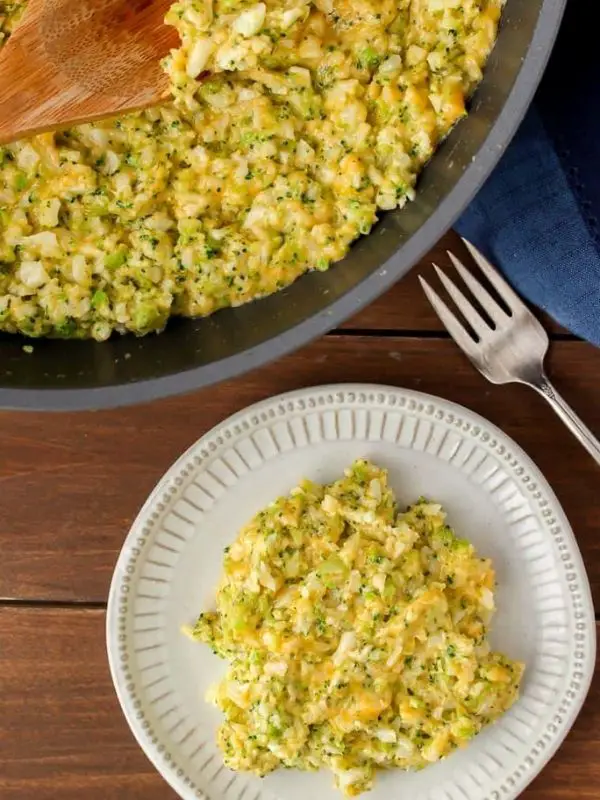 Calls for a few ingredients: broccoli rice, cauliflower rice, butter, whipping cream, cheddar cheese, olive oil, mustard powder, salt, and pepper. This easy, kid-friendly, and delicious recipe is a side dish that you will be making again and again! (Via Delicious Little Bites)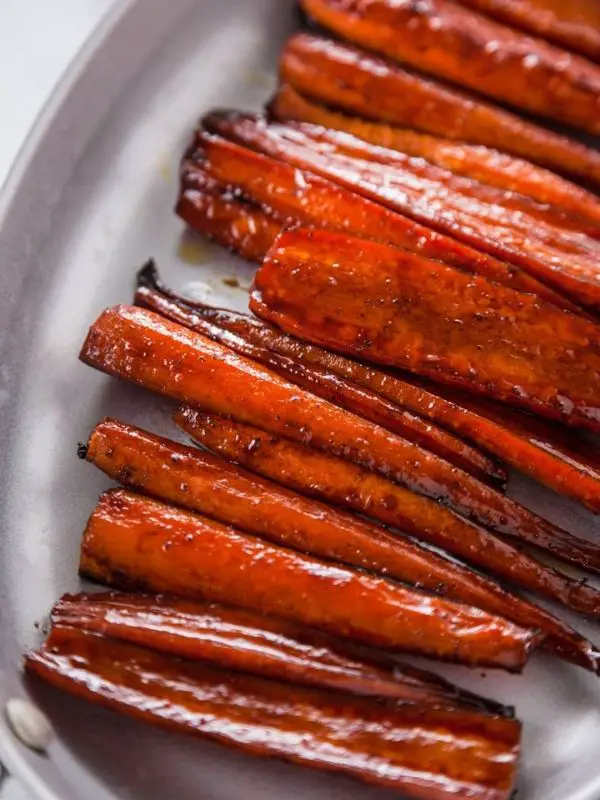 Have you ever wondered what to do with carrots in your fridge? I've got a perfect recipe for you. These perfectly cooked, heavily glazed in honey, garlic powder, and balsamic vinegar sauce, and evenly slice carrots are easy to make, elegant, and delicious. What more could you want? (Via Cold Weather Comfort)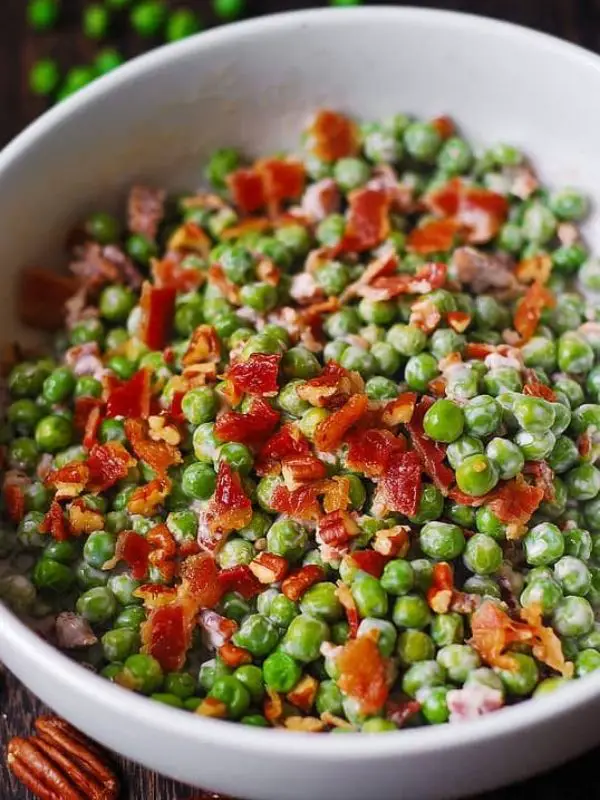 Made with pecans, bacon, and peas, this simple, crunchy, and delicious salad is so appealing and makes a perfect side dish for Thanksgiving and Christmas! (Via Julia's Album)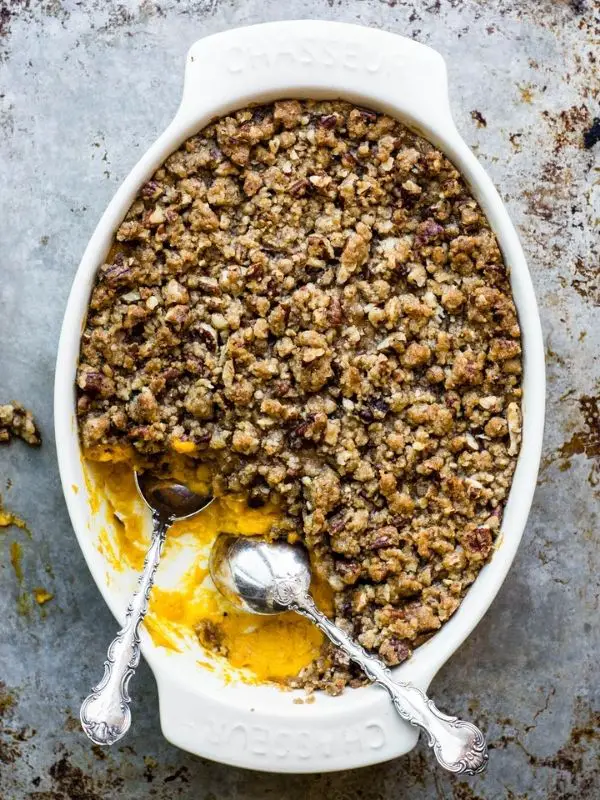 Pumpkin isn't just for dessert! Even though this one does veer into the dessert lane, but just think of this as an irresistible side dish!
Baked and pureed into a fluffy base, then topped with butter pecan crumble makes this whole pumpkin side earthy, crunchy, and sweet. And no Thanksgiving dinner is complete without pumpkin! (Via The View From Great Island)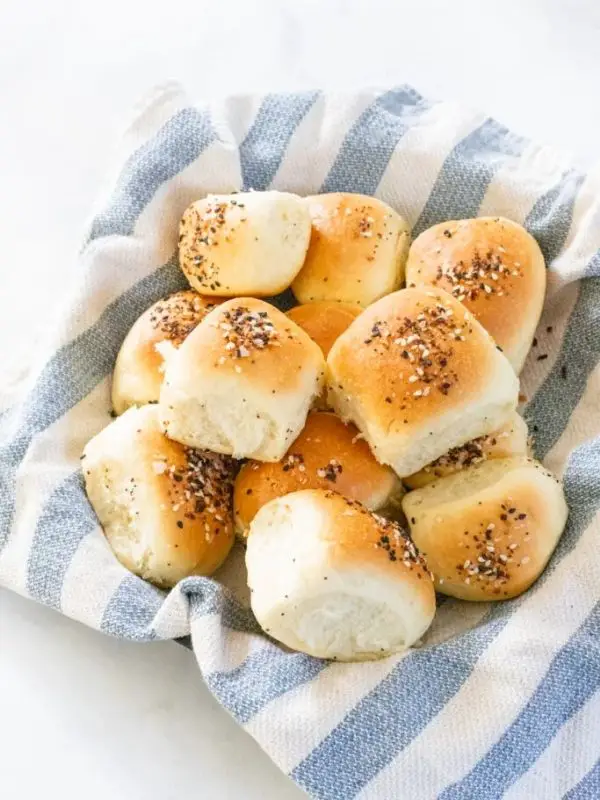 Have always been intimidated to make your own dinner rolls from scratch? Then worry no more. These easy and quick rolls are the perfect recipe for you. And you just need simple ingredients: sugar, active yeast, warm water, olive oil, flour, vegan butter, seasoning, and non-dairy milk. So what are you waiting for? Pull your skillet and make these rolls now! (Via This Savory Vegan)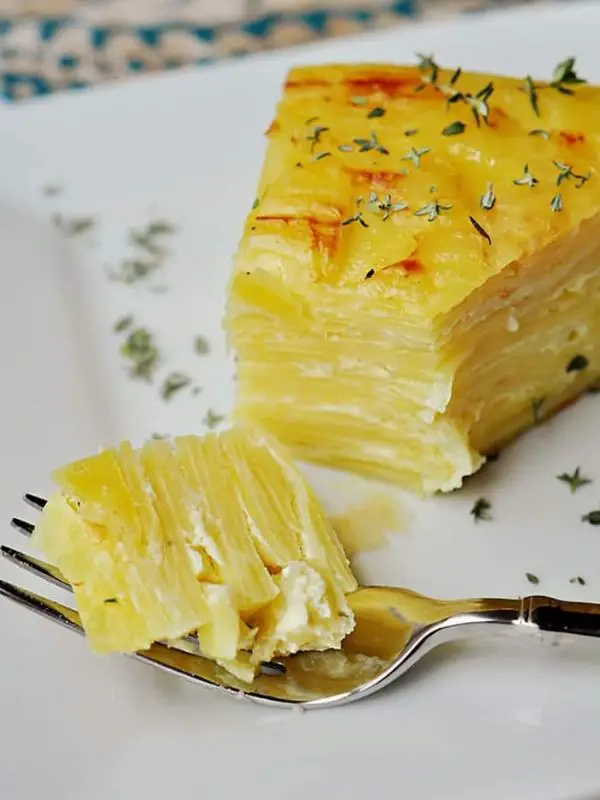 A splash of cream-laden custard and a sprinkling of grated Gruyère cheese and minced garlic take Yukon gold potatoes from boring to bold. A sophisticated dish for special holiday dinners! (Via Five Heart Home)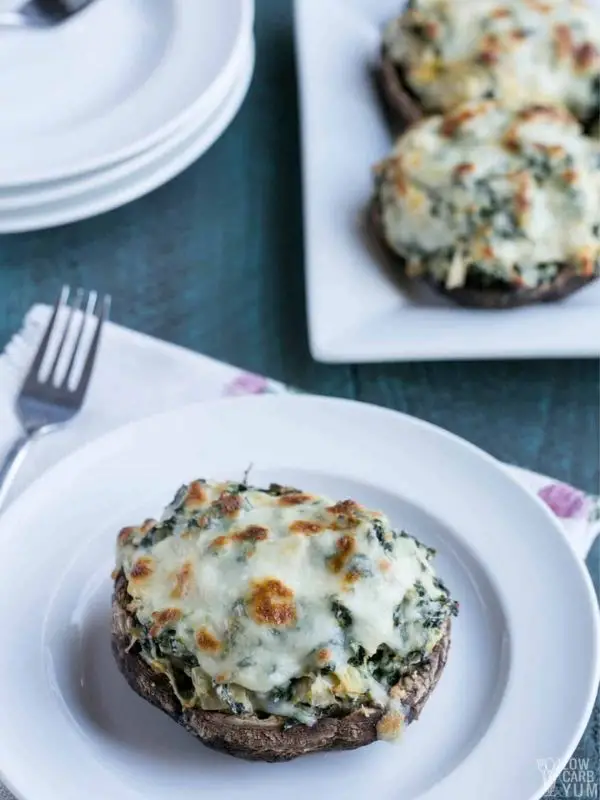 Who doesn't happy to eat a delicious side dish that is packed with flavour, healthy, and low carb? And if you're not a fan of artichokes, you can replace them with browned ground meat like sausage or beef. (Via Low Carb Yum)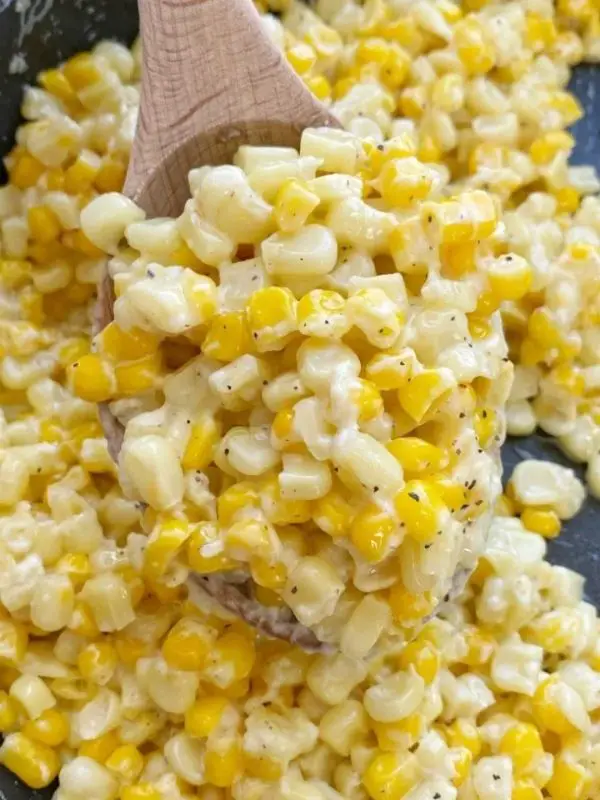 Frozen corn, butter, honey, and cream cheese are the ingredients that you will need to make this super easy and creamy corn. And it's a no-fuss recipe because it cooks in one pan skillet. Delicious side dish you won't soon forget. (Via Together As A Family)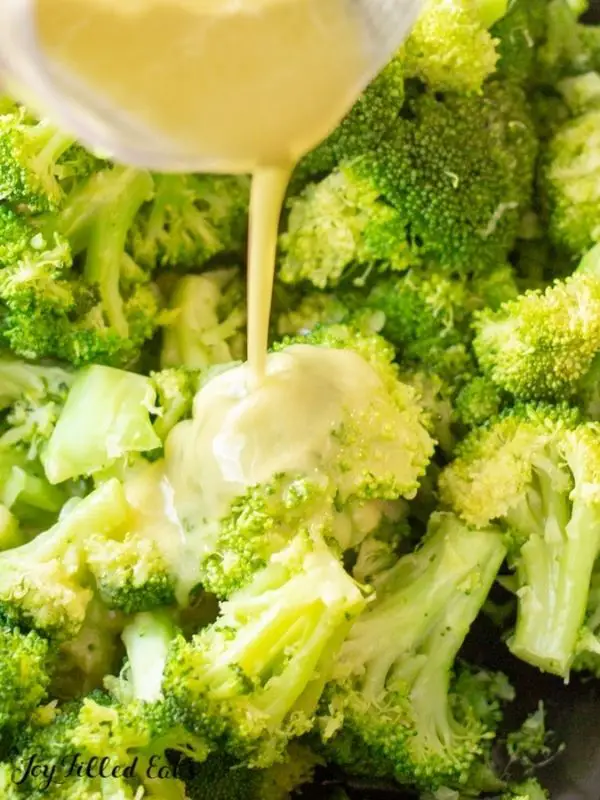 Sometimes simplicity is the best, especially when you don't have much time to prepare all the dishes for your Thanksgiving banquet. With this recipe, all you need to do is to steam the broccoli then pour the lemon garlic dressing over the broccoli. So easy and simple, right?
Want to know the best part? This broccoli side dish is keto, paleo, low-carb, dairy-free, gluten-free, grain-free, sugar-free, whole 30, and kid-friendly. An awesome and tasty side dish that suits everyone's diet! (Via Joy Filled Eats)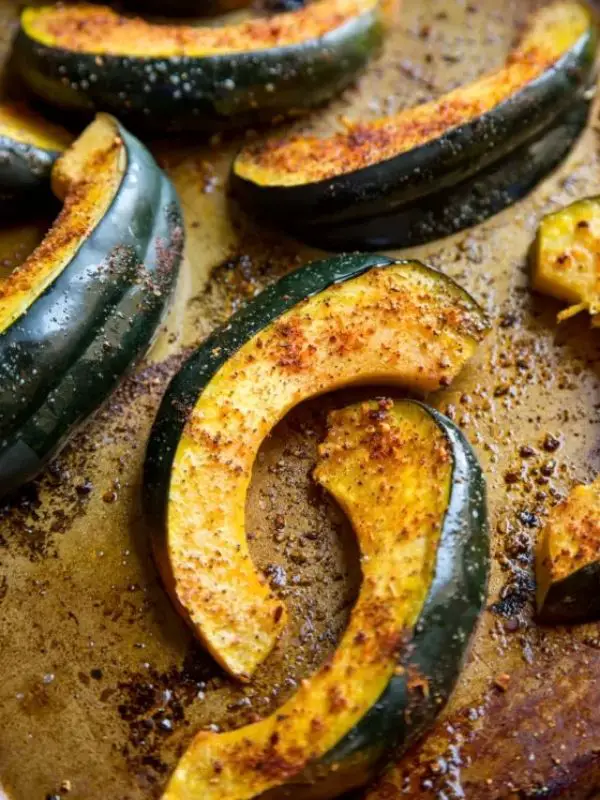 Enough with something sweet, creamy, and cheesy Thanksgiving side dishes and let's get something that will give a kick to your dinner table. This sweet acorn squash packs a fiery punch thanks to chili powder, and the addition of lime takes this side to another level! Another recipe you need to put on your must-make list. (Via Country Clever)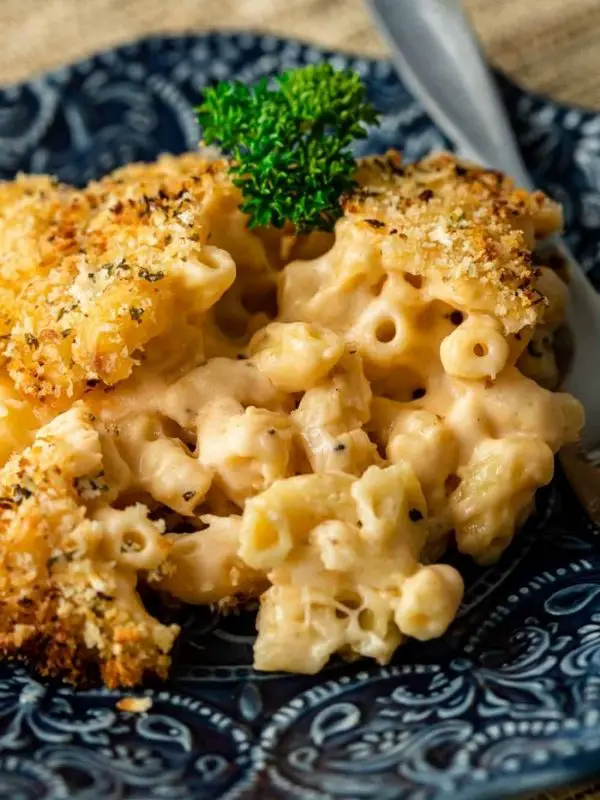 Want to get rave reviews from your family and guests? Make this utterly scrumptious smoked mac and cheese made with 3 kinds of cheese and crispy panko topping. This fancy spin on mac and cheese also works as a perfect Christmas side or Easter! (Via Kevin Is Cooking)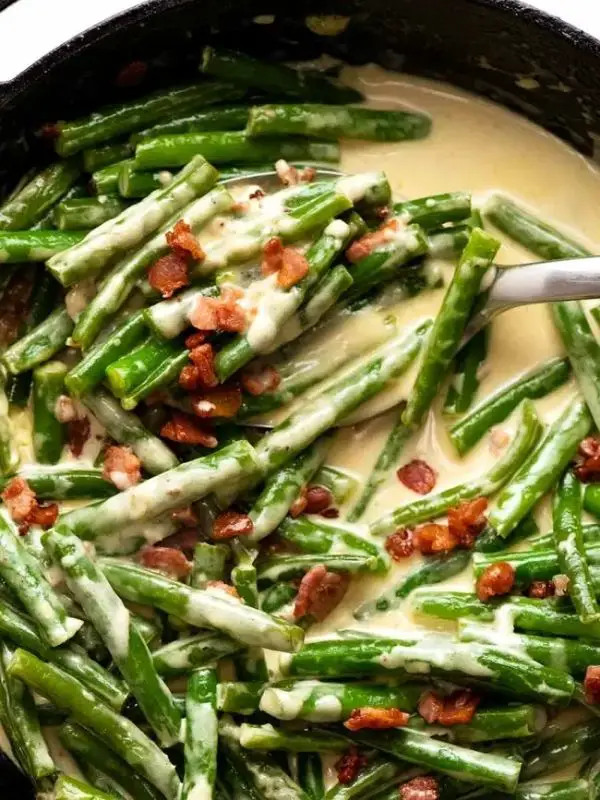 Made with bacon, green beans, chicken stock, parmesan, heavy cream, black pepper, and garlic cloves, This sautéed then semi-braised-semi steamed side dish is utterly and unapologetically indulgent. (Via Recipe Tin Eats)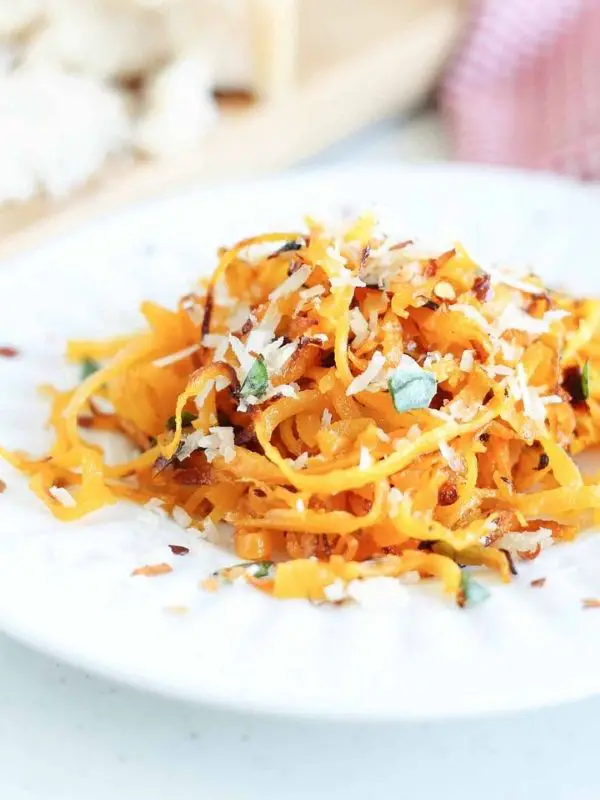 If you're getting bored with your usual butternut squash, then this recipe is a great way to enjoy it. Spiralized the squash, spread evenly on a baking sheet, and drizzle oil over the squash noodles, then roast until tender. (Via The Honour System)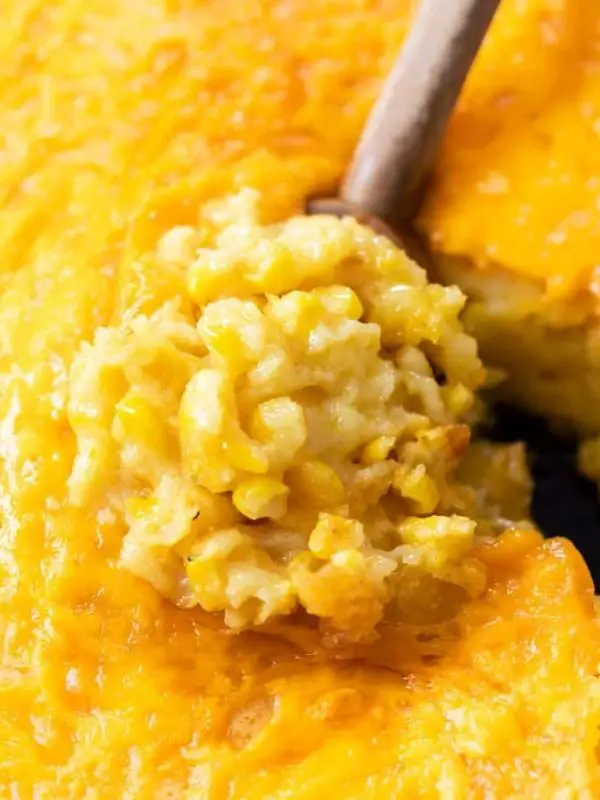 A delicious casserole that you can make ahead of time up to two days before baking in the oven or the crockpot? And with only simple ingredients like jiffy corn muffin mix, sour cream, butter, cheddar cheese, whole kernel sweet corn, and creamed corn? Seriously, who could pass that? (Via The Cozy Cook)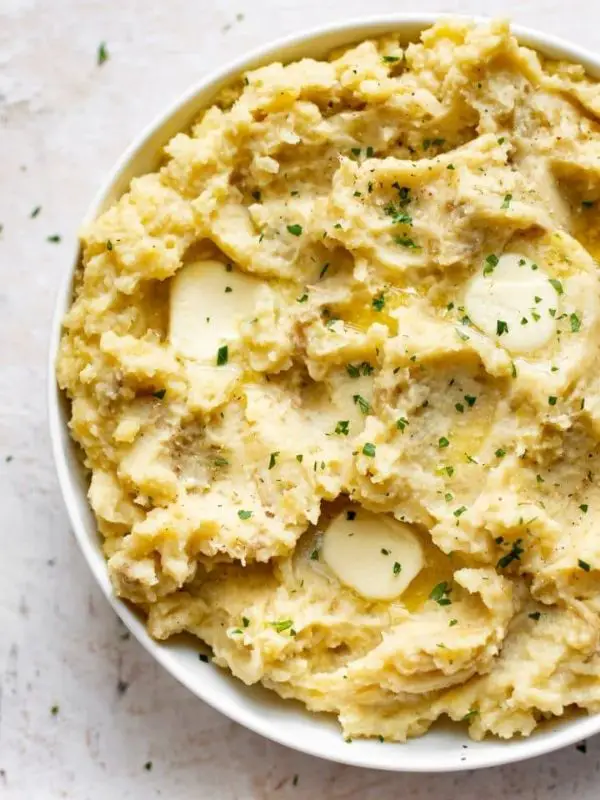 Of course, I won't forget a Thanksgiving must-have and second only to turkey, which is mashed potatoes. The good news is you don't need to boil and drain the potatoes because these mashed potatoes are made in a slow cooker. This will be the creamiest, dreamiest, and flavorful mashed potatoes you've ever made. (Via Salt & Lavender)
I Hope You Love These 28 Best Thanksgiving Side Dishes
Be sure to follow me on Pinterest for more recipe ideas. Happy eating!