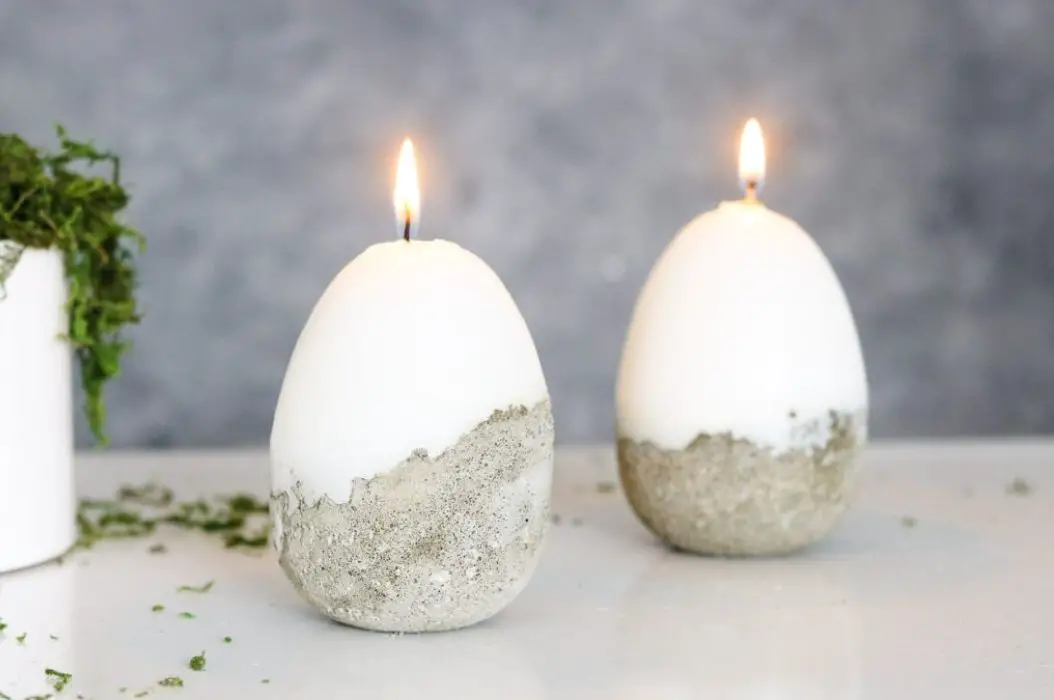 If you are looking for some easy and fun DIY projects to do at home, then you need to make these DIY candles!
Making DIY Candles are not that hard, you just mostly melting the ingredients. You can also be versatile and create so many unique scents and styles that you will never find shopping!
With candles you can create a scent that spreads throughout your home, making your home smells amazing and will make you feel calm, and will totally boost your mood!
Another good part is I've collected 18 easy and awesome DIY candles that will make you like a pro chandler. So go ahead and create your own twist to these awesome DIY tutorials!
Happy making!
18 Gorgeous DIY Candles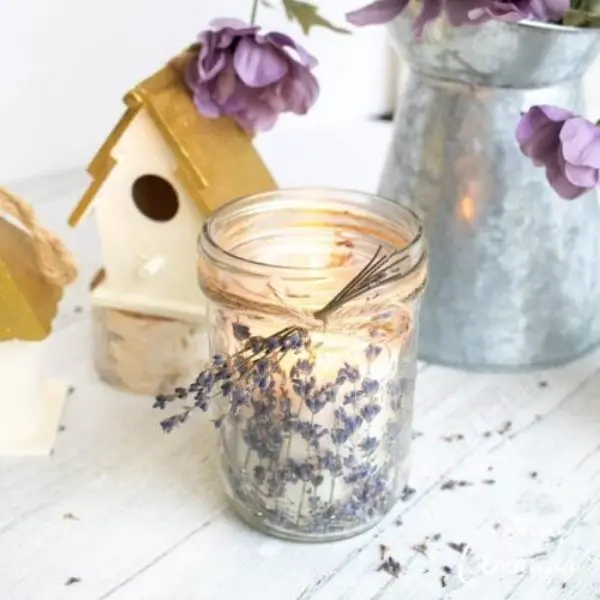 You can't go wrong with a lavender scented.  It's a scent that is almost enjoyed by humans and hated by mosquitoes, so it's perfect if you're about to have a summer get-together and want that little bloodsucker to not bite you and disturb your joyous moment. Plus their purple stems are so beautiful and would make a pretty gift. (Via Crafts By Amanda)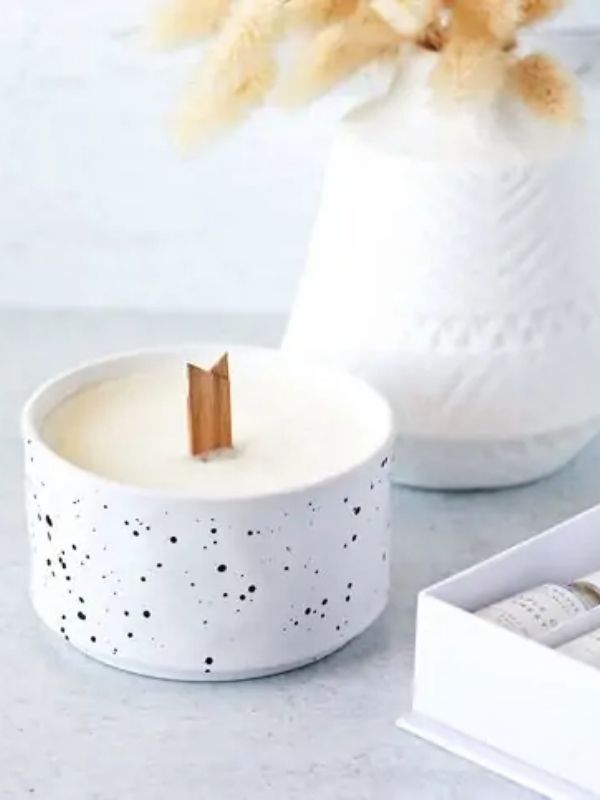 Nothing says cozy like having a vanilla scented candle wafted on the evening breeze. And the good thing is you can make your own with just super simple ingredients — coconut soy candle wax, wicks, and vanilla oil. So cocoon your home with this amazing smell! (Via Life-N-Reflection)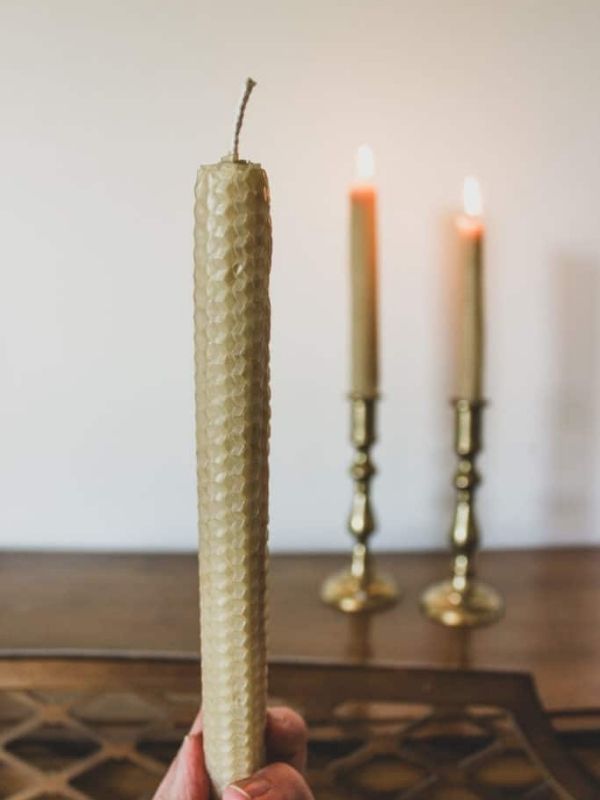 Maybe you are too lazy to melt the wax, stir and wait until all the ingredients are set, but you still want to make a homemade candle. Well, I've got the perfect DIY candle for you. With just wicks, scissors, and beeswax sheets, you can make these insanely easy homemade candles. A great way if you want to make a candle without wax. (Via Back Road Bloom)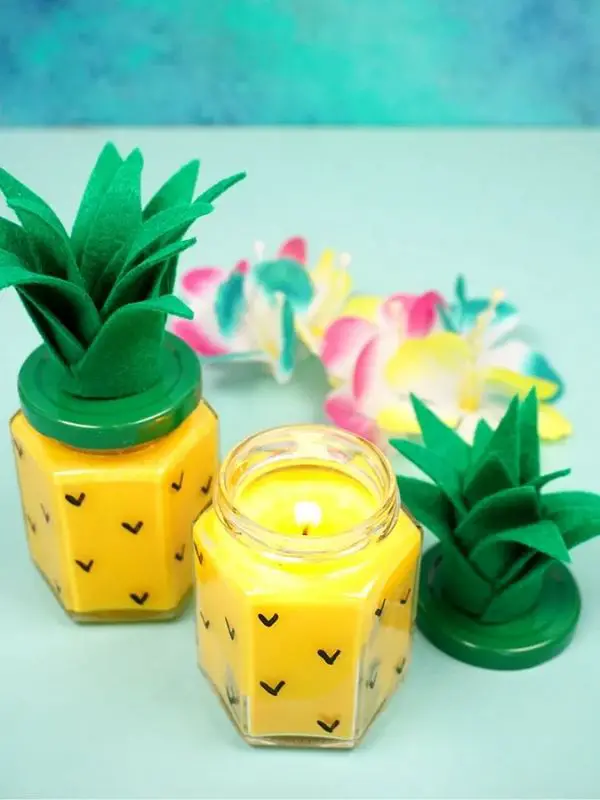 If you haven't tried pineapple scented anything yet, you need to. The fresh and tropical smell really perfect if you want to bring a summery scent to your home. This candle also makes a cute homemade gift. (Via Happiness Is Homemade)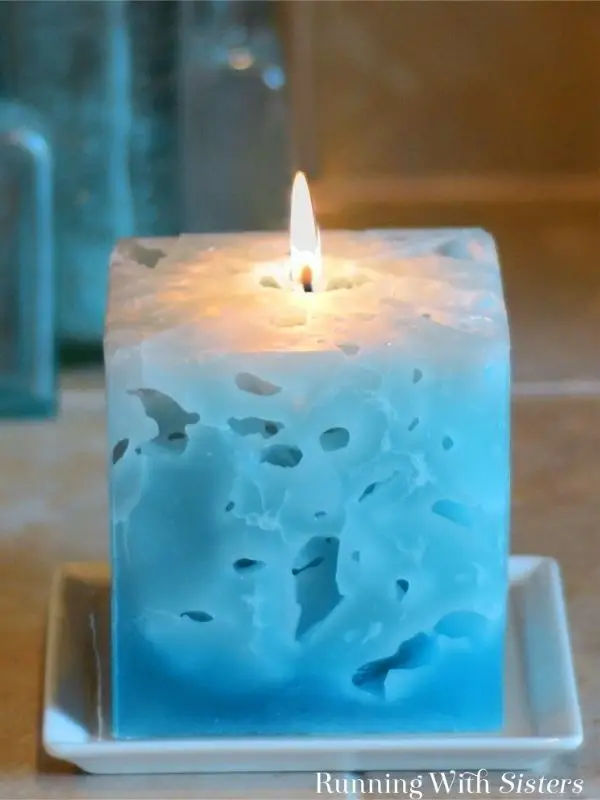 Create a candle that makes cool home decor with this cool ice technique. Another fun thing is you only need to turn your milk carton into a candle mold. Simple yet looks amazingly artistic. (Via Running With Sisters)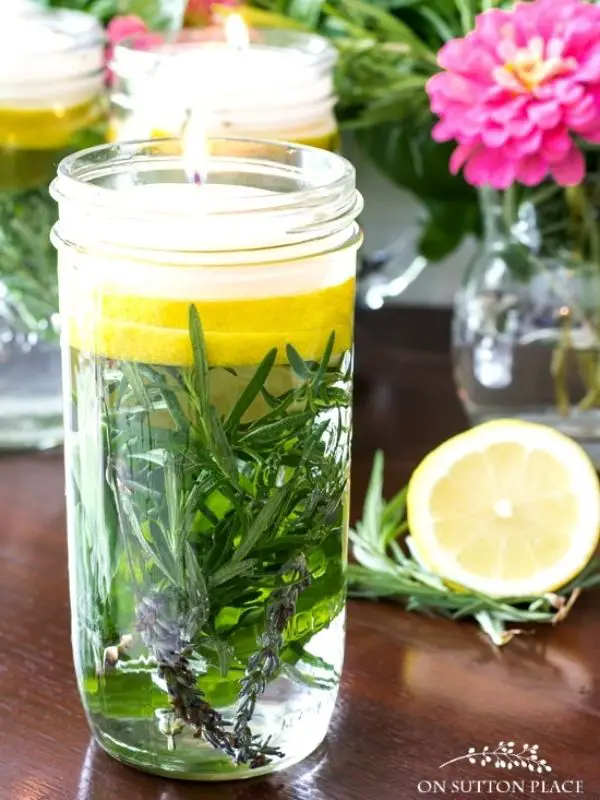 If you love anything with herbs, then you will love this gorgeous floating candle. Made with basil leaves, a few stems of lavender, lime wedge, lemon slices, essential oils, and a large sprig of rosemary. These smell wonderful candles are perfect for your summer outdoor entertaining. (Via  On Sutton Place)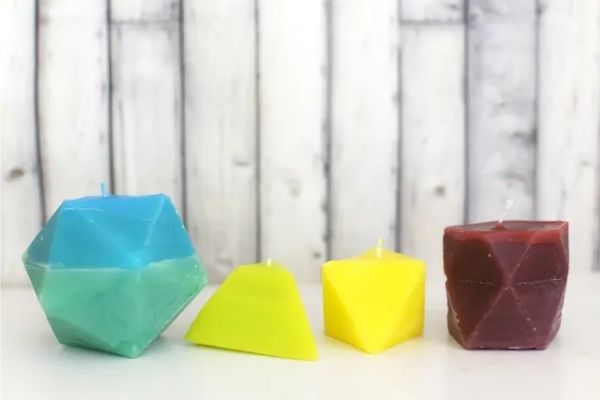 Don't be intimidated by these geometrical candle shapes. Because they are actually so easy to make. All you need is a triangle score guide and trim and scoreboard to create your awesome geometric paper molds. So give this one a shot! (Via We R Memory Keepers)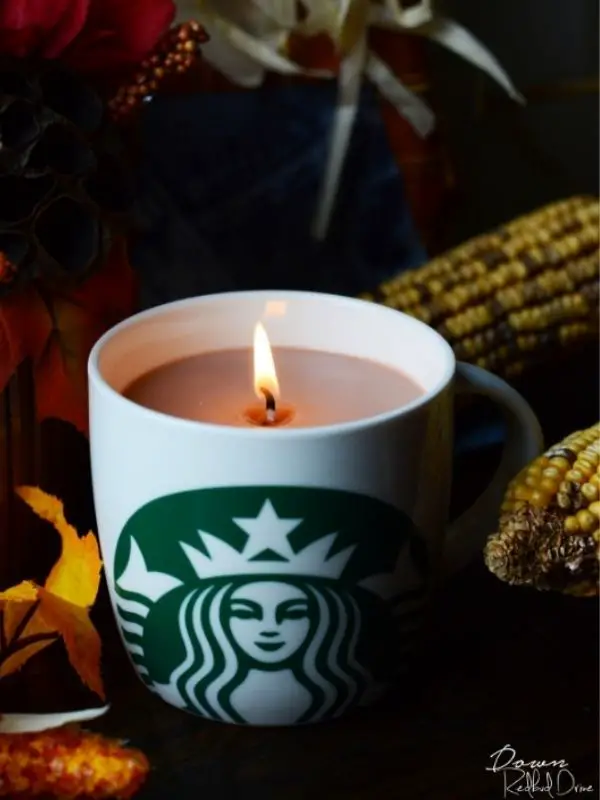 If you're obsessed with Starbucks' pumpkin spice latte, then why not make a candle version of it? Luckily, it's super simple and uses regular homemade candle ingredients. Don't forget to complete it with a Starbucks mug. (Via Down Redbud Drive)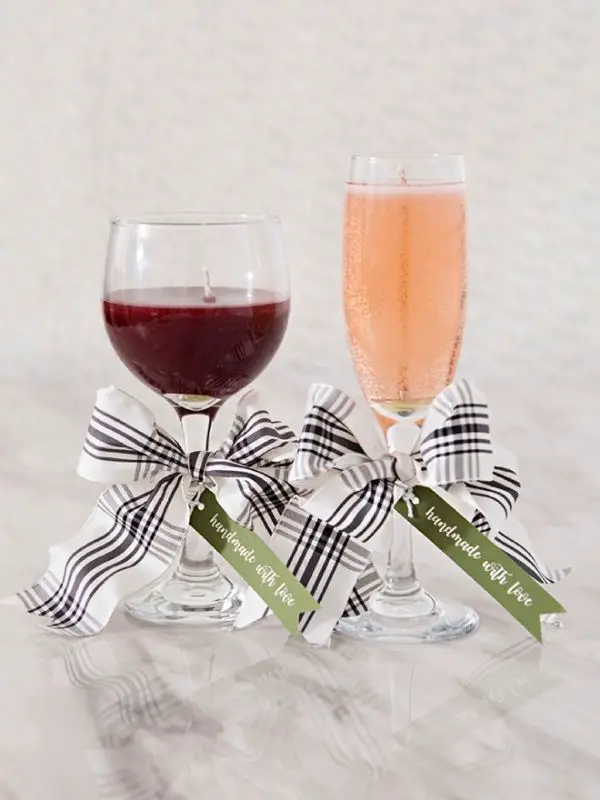 These are not like your regular glasses of champagne and wine, because sadly we can't drink these even though they look pretty and like the real thing.  But of course, you still can make these candles for bridesmaid gifts or holiday gifts! (Via Something Turquoise)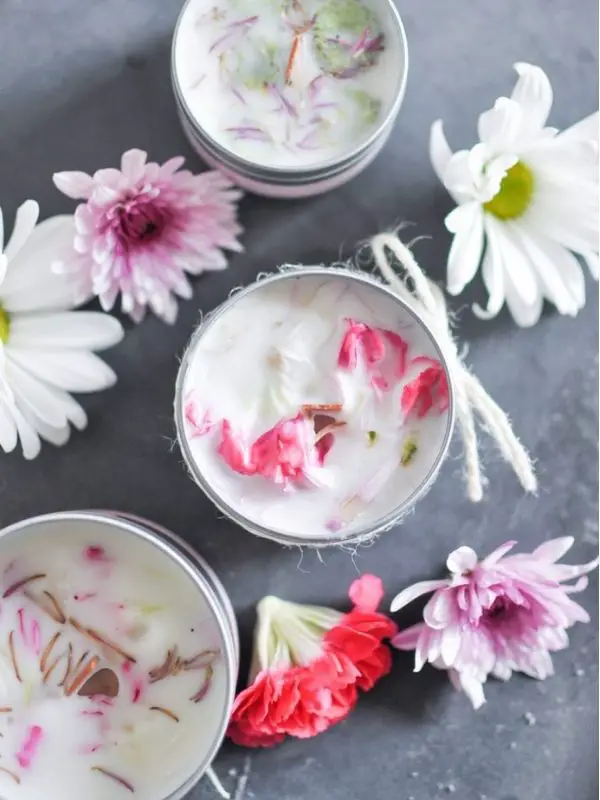 If your backyard, front porch, or garden is filled with flower plants and they are blooming now, then you need to pluck a few pretty flowers and create these DIY floral candles. (Via Cherished Bliss)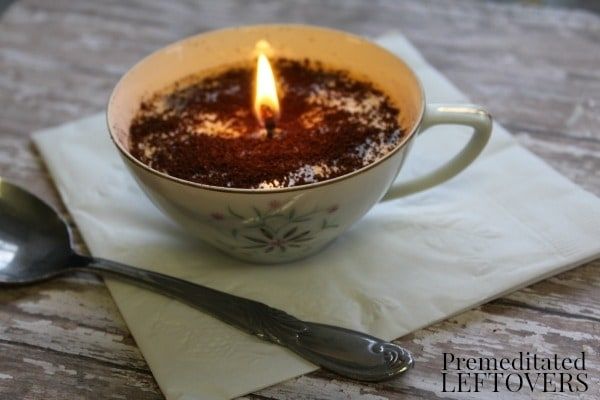 I don't know about you, but if you're like me then you will say yes to everything that has a coffee scented. Just the smell of it can suddenly turn your room into a tiny rustic coffee shop. A fun and unique gift to any coffee lover! (Via Premeditated Leftovers)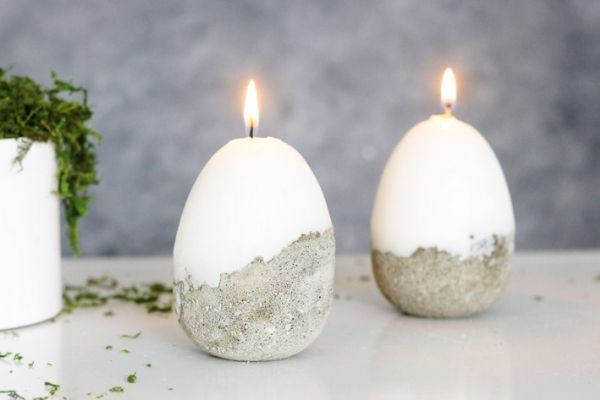 Look at these pretty Easter egg candles made with concrete as a base and the usual candle ingredients for the top that makes a perfect decor for Easter.
The fun part is you can put a ring, a gender reveals, or something on top of the concrete and give it to your loved ones and ask them to burns it down. So it could be an unpredictable surprise gift. (Via LilyArdor)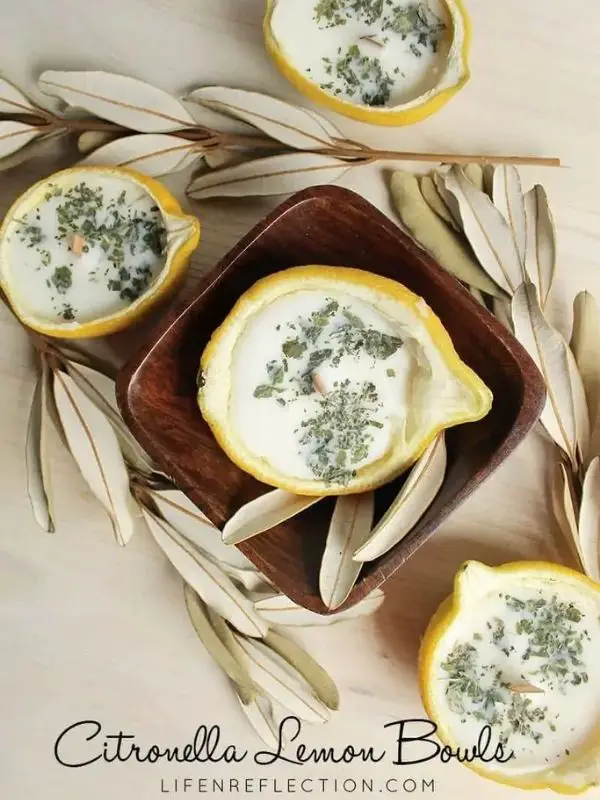 With only lemons, soy wax flakes, lemongrass essential oil, citronella essential oil, dried lemon balm, and wood wicks, you can create these super easy yet gorgeous candles that are perfect to end your summer or as tablescapes. (Via Life-N-Reflection)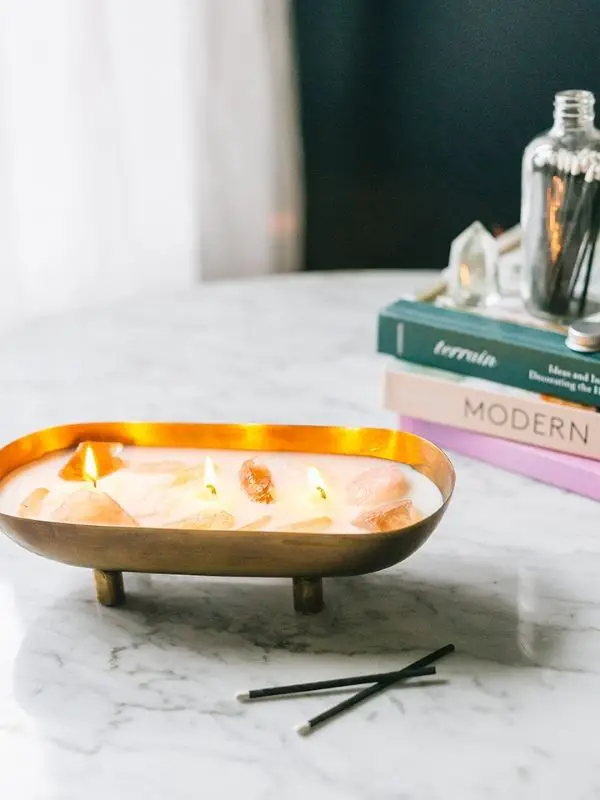 Don't let dark, drafty days change your mood, instead cope with them with this awesome homemade candle that's topped with beautiful faceted crystals and infused with heavenly essential oils.
This candle is perfect if you want to have an at home-spa day and have a foot bath for major relaxation vibes while you enjoy self-care time. (Via Jojotastic)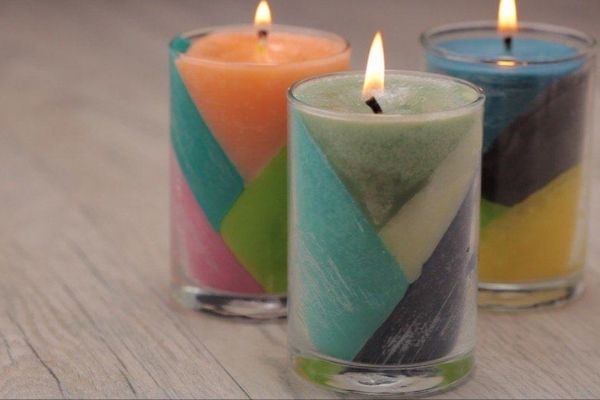 Got a lot of crayons that just scattered around your home? Make these color block crayon candles that will surely add a pop of color to your home, and they make a great recycling project. (Via DIY Projects)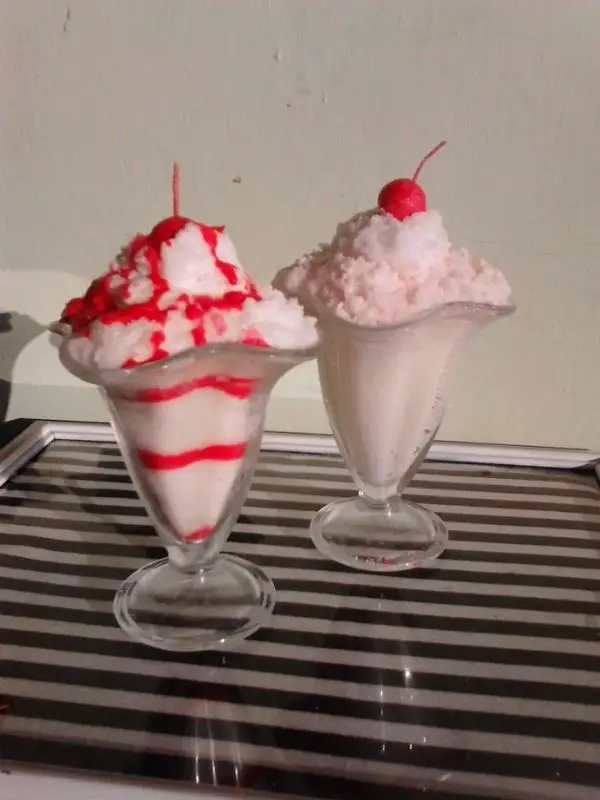 Don't eat these ice creams! They may look real and delicious especially the cherry on top, but don't be tricked by its tantalizing first impression. However, these ice cream makes great candles. (Via Instructables)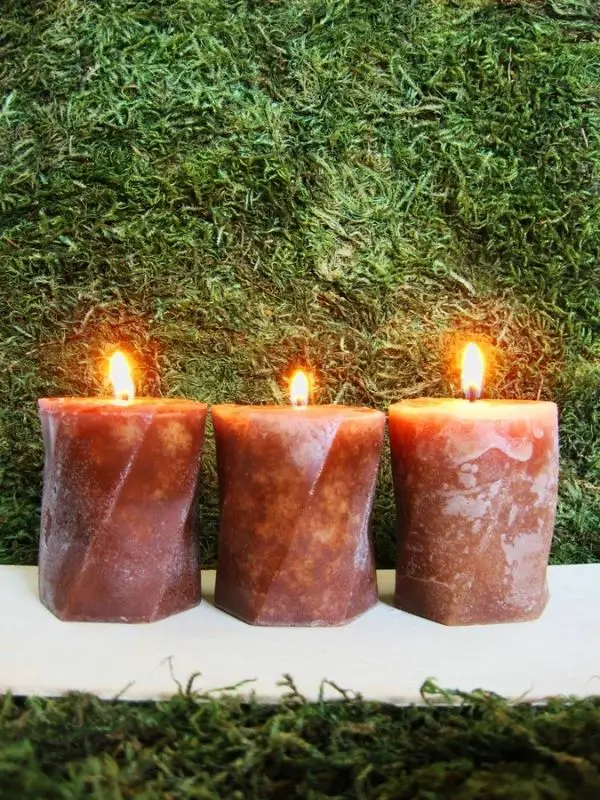 If you're a fan of hot cocoa or anything that comes with cocoa, then you need to put these candles on your must-try list asap. Uses 3 dangerously amazing scents — ground cinnamon, vanilla, and cocoa powder. Your home is sure will smell divine. (Via How Did You Make This?)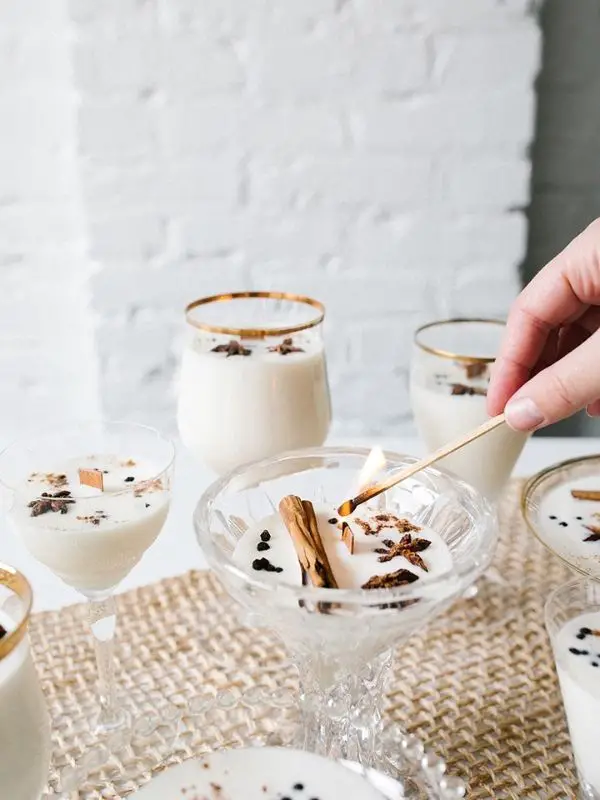 Fill your home with the subtle but delicious scent of the holiday drink that's infused with nutmeg, cinnamon, and vanilla essential oil. Make these candles more pretty by adding topping like star anise and cinnamon sticks. (Via Jojotastic)