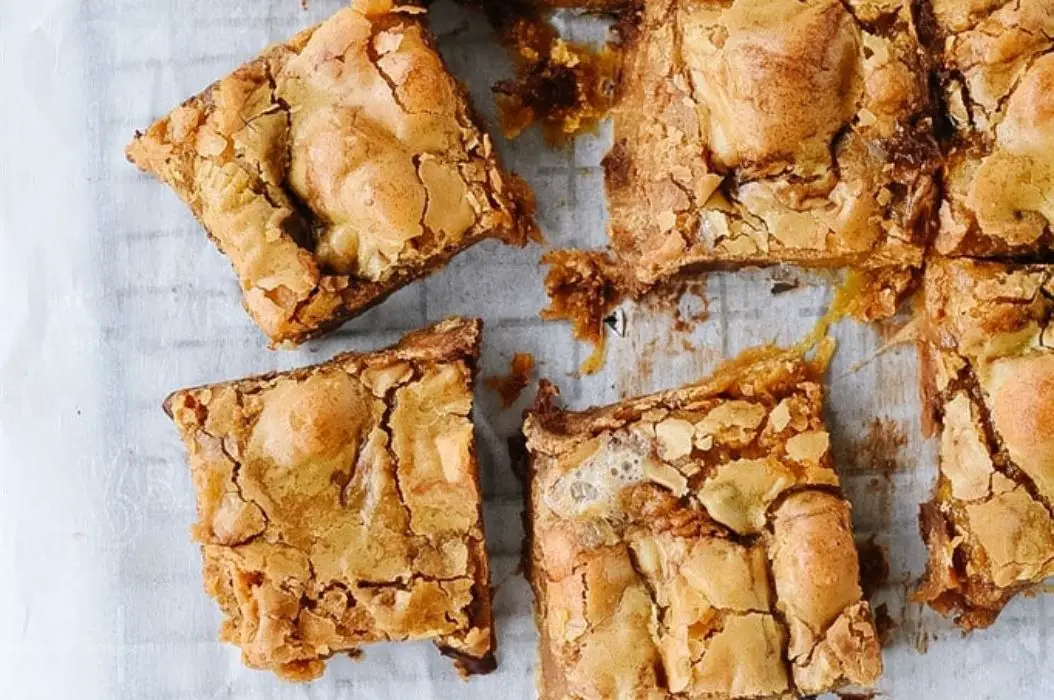 We all agree that brownies are a crowd-favorite dessert for many reasons. They taste delicious, versatile, and of course, easy to make as you don't need to be a pastry chef to make them.
But the recipe you need depends on what sort of brownies that you like. Chewy? cakey? or gooey brownies? I've got you covered.
These brownie recipes are not only loaded up with cocoa and chocolate, but they also have dozens of twists so you can enjoy them in a new way. And definitely, you can't go wrong with this list!
Whatever brownie you're craving it's time to preheat your oven and start scrolling!
26 Ultimate Crowd-Pleasing Brownie Recipes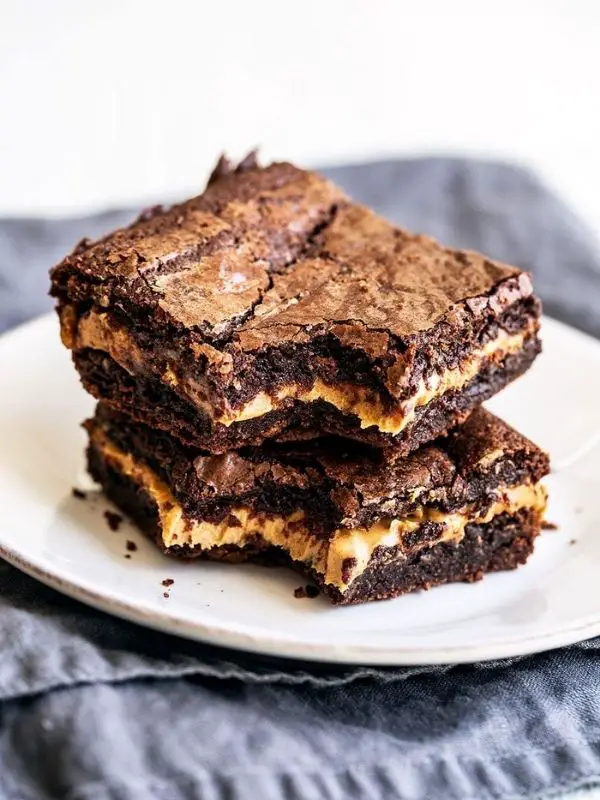 If you are obsessed with peanut butter and love chocolate, then you will love these fudgy, gooey brownies. It's so rich and decadent that will have your sweet tooth satisfied, this cake also has a very thick layer of peanut butter that will make PB lovers squeal in delight! (Via Handle The Heat)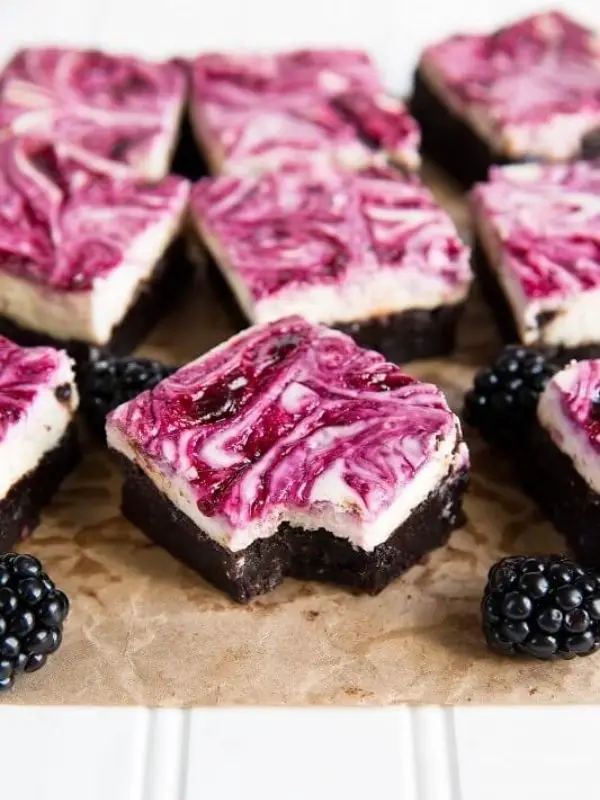 A rich brownies base topped with cheesecake and swirled with sweet tart blackberries. Hmmm…sounds satisfying isn't it? And these brownies look gourmet too!
Want to impress everyone with an effortless dessert? These incredible brownies are what you need! (Via Oh Sweet Basil)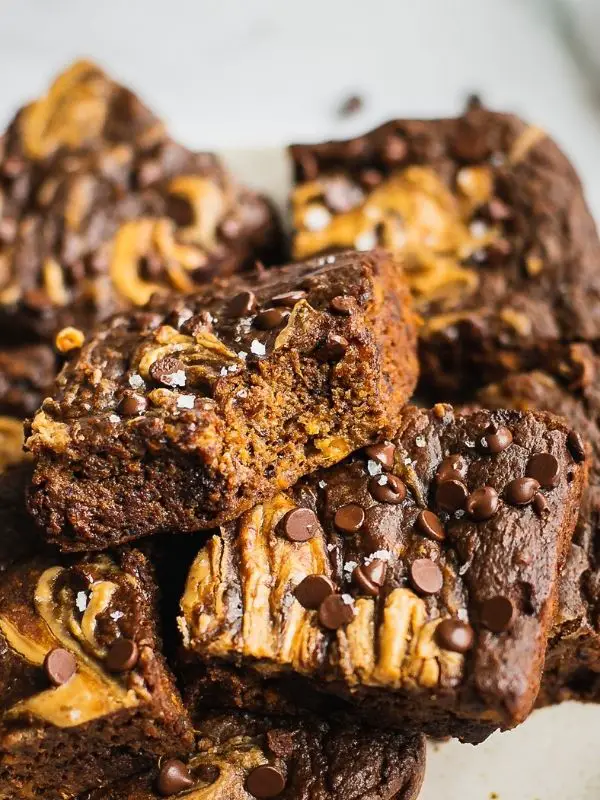 No worries if you're on a gluten-free diet, cause I've saved you chocolatey, chewy, and healthy brownies that only require 4 simple ingredients. Yup, only 4, and they are sweet potatoes, eggs, cacao powder, and almond butter.
Not only gluten-free, but this recipe is also dairy-free, refined sugar-free, and paleo. A truly healthy dessert that is good for our bodies! (Via Shuangy's Kitchen Sink)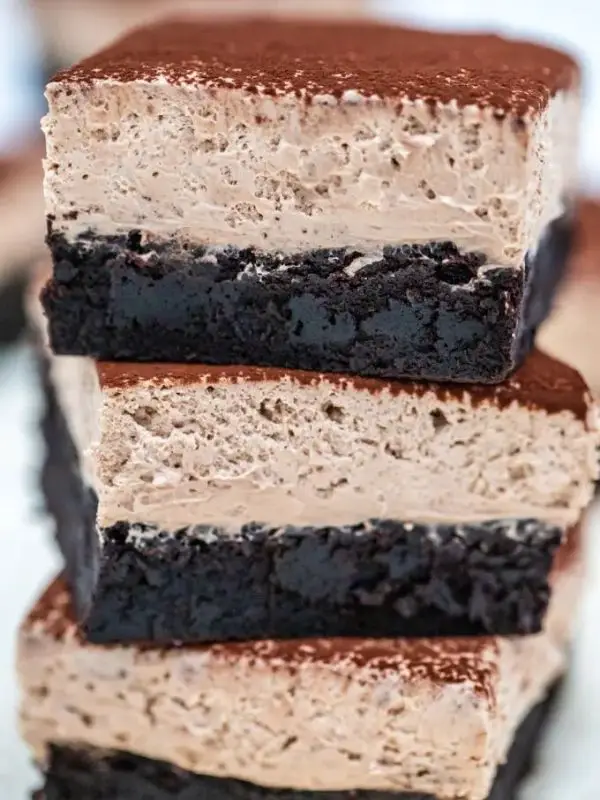 Have you ever tasted a dessert that is served in heaven? Well, now you're about to know the taste because these brownies are the definition of heaven on earth! Topped with a creamy, light, and airy milk chocolate mousse, and is loaded with chocolate, this show-stopper dessert is out of this world! (Via Sweet & Savory Meals)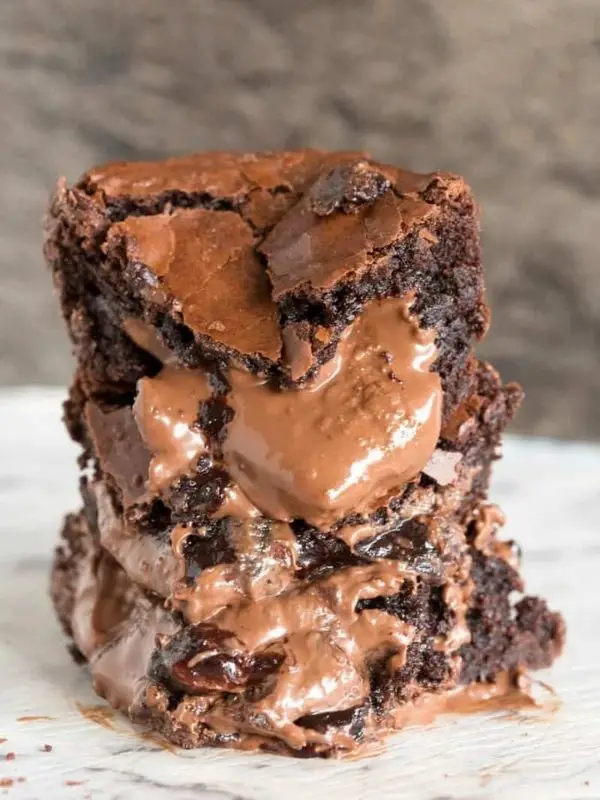 Let's make this and show it to your non-vegan friends that a vegan dessert can taste even better than what they usually eat. And do you want to know what makes these brownies on another level of deliciousness than the other? It uses black coffee!
You only need one bowl to make these utterly goodness brownies. So easy to make and your non-vegan friends are sure will be obsessed with this! (Via The Big Man's World)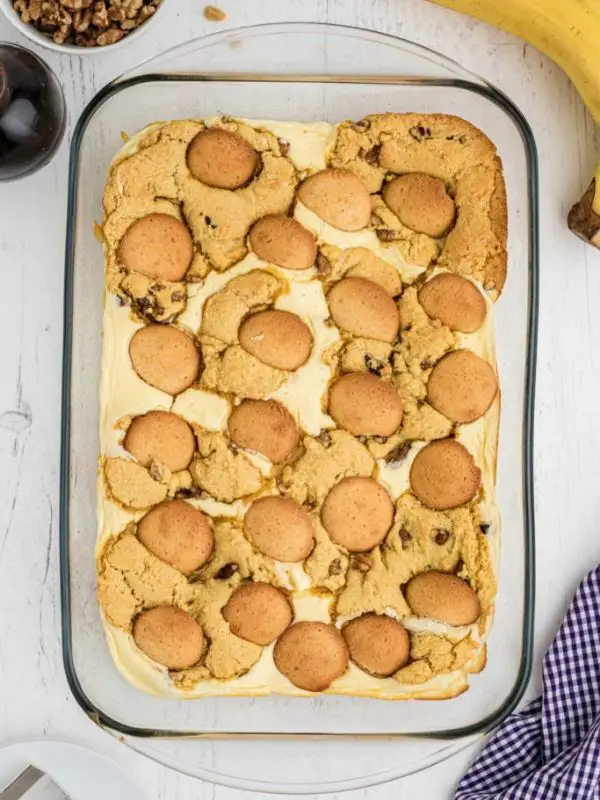 If you like bananas in any way, shape, or form, this recipe is for you. A fudgy, chewy brownie combined with cream cheese mixture and is topped with vanilla wafers. Definitely will be your new rotation! (Via The Cagle Diaries)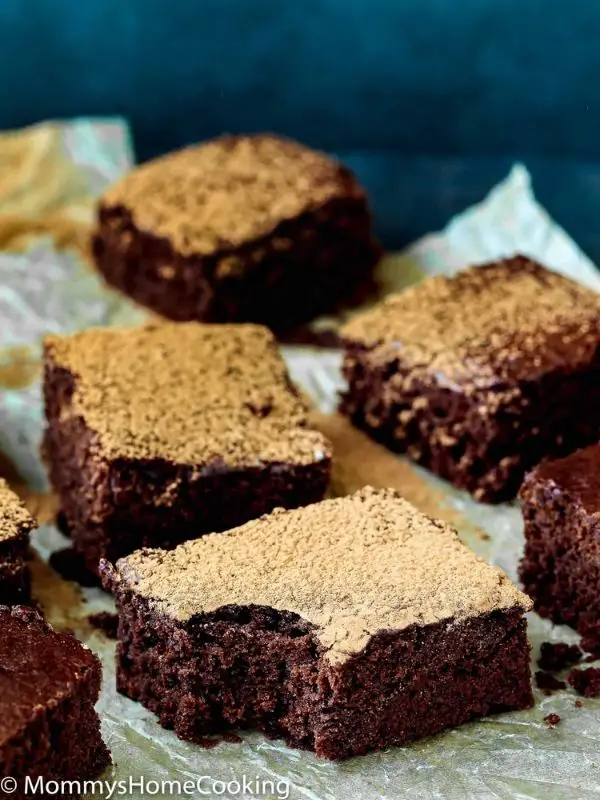 If you're allergic to eggs or just don't have eggs at the moment but still want to indulge in a scrumptious dessert, then I've got the perfect one for you! It's simple to make as you only need plain yogurt, cocoa powder, flour, buttermilk, apple cider vinegar, and other simple ingredients to make these yummy brownies. (Via Mommy's Home Cooking)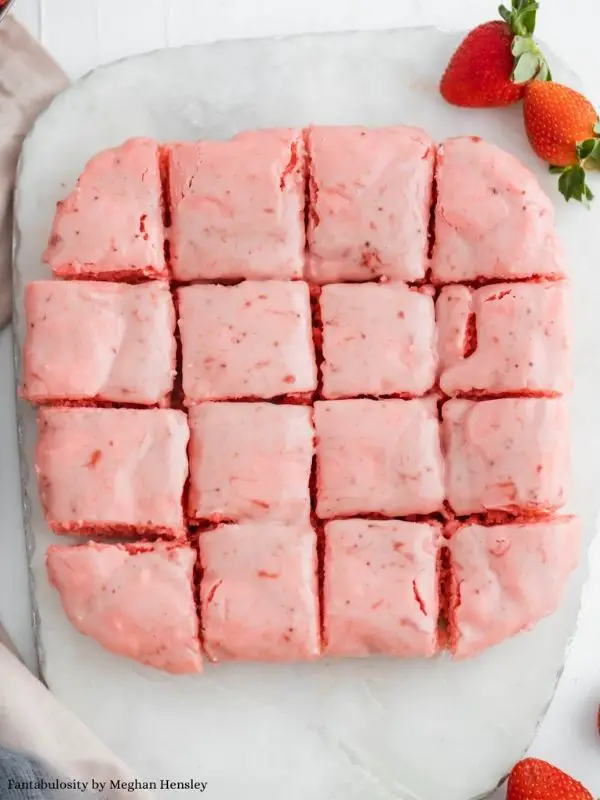 How can something decadent like this can be made with just simple ingredients? Because you only need a box of strawberry cake mix, vegetable oil, eggs, powdered sugar, milk, vanilla extract, and strawberry jam to make this beautiful pink dessert. A perfect dessert for girls' nights, Valentine's Day, and baby showers. (Via Fantabulosity)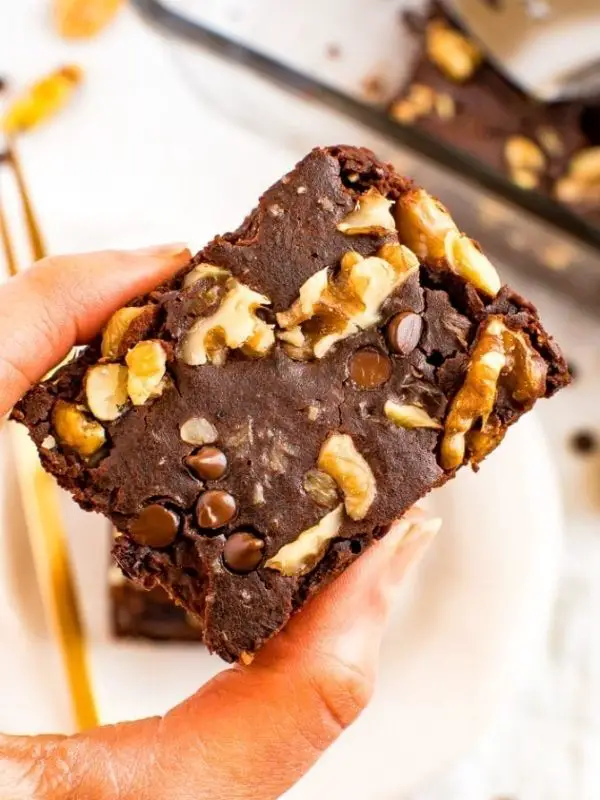 If you're like me, then this is your first time hearing brownies are made with black beans. I mean black bean isn't something that we ever think to include in a dessert, right?
But first, look at the brownie picture above, does it look like something weird? Nope, right? Instead of wandering, just head to your kitchen and make this recipe. (Via Eating Bird Food)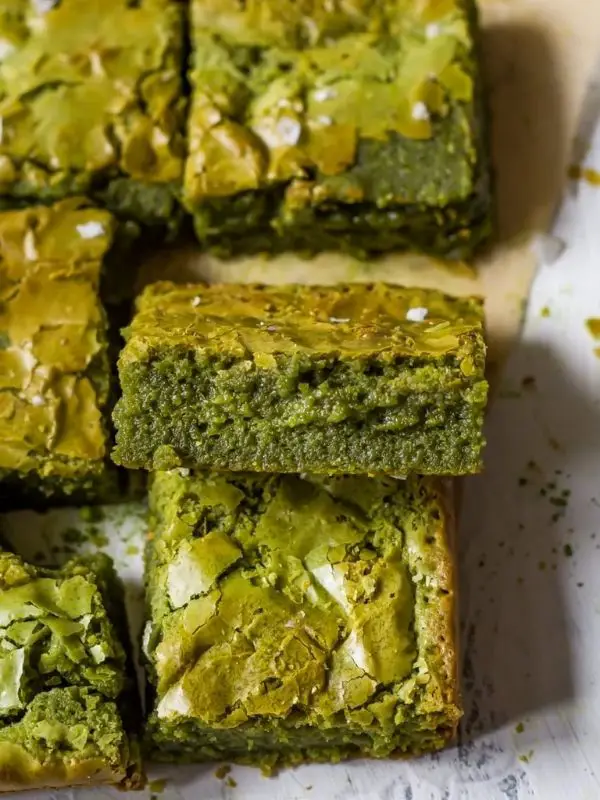 Macha lovers! Here I present you sickening goodness brownies that will make on cloud nine, especially if you're on a mission to matchify every classic dessert! And it's so easy to make these yummy brownies. You need to give this recipe a try! (Via Cooking Therapy)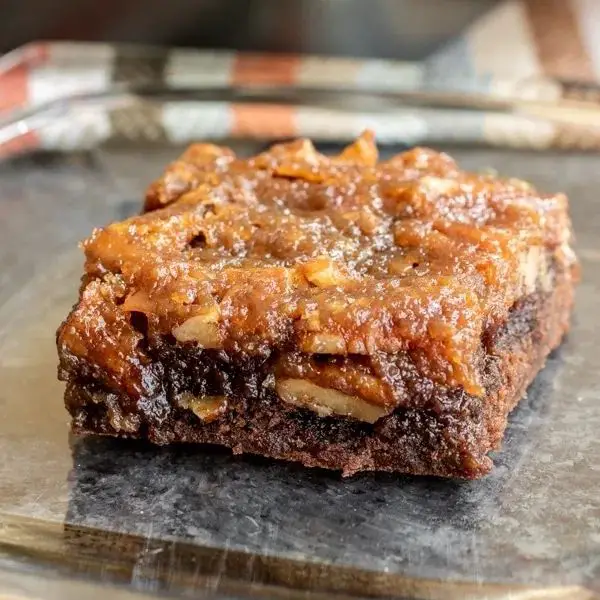 Make a fun twist of your classic pecan pie by making these brownies that are gooey and nutty filling. you only need 7 simple ingredients to make this chocolate pecan combo. Definitely will be your new favorite dessert for Thanksgiving! (Via Homemade Interest)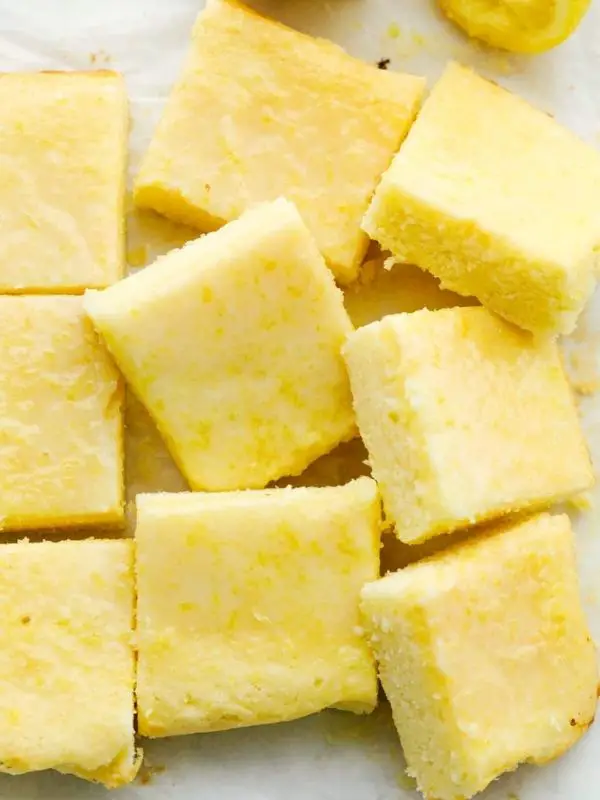 Who's here loves anything food that has lemon flavor in it? Now you need to fasten your seat belt because these amazing brownies will fly you to the moon! With only a lemon or two and general brownies ingredients, you will get moist and chewy brownies that aren't chocolate. Surely this will be gone in a second! (Via The Recipe Critic)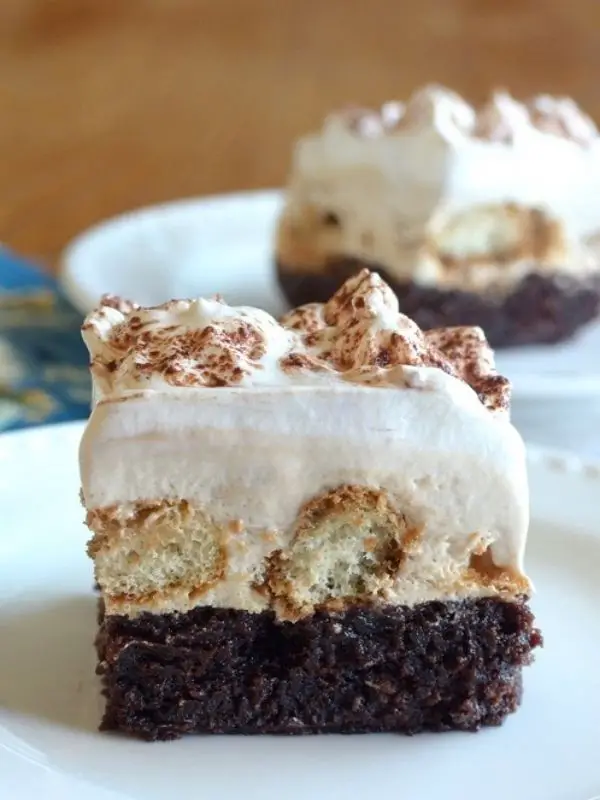 Coffee, cookies, cheesecake, and chocolate are the main ingredients for this amazing dessert. If tiramisu and brownies are your favorite desserts, then you will be glad the brownies in this recipe marry perfectly with tiramisu. (Via Inside BruCrew Life)
Cookie dough lovers! You need to come closer as I want to show you the ultimate dessert that will make you smile like a Cheshire cat. Thick, fudgy, and perfect, these brownies are sure will be a total hit. (Via Marsha's Baking Addiction)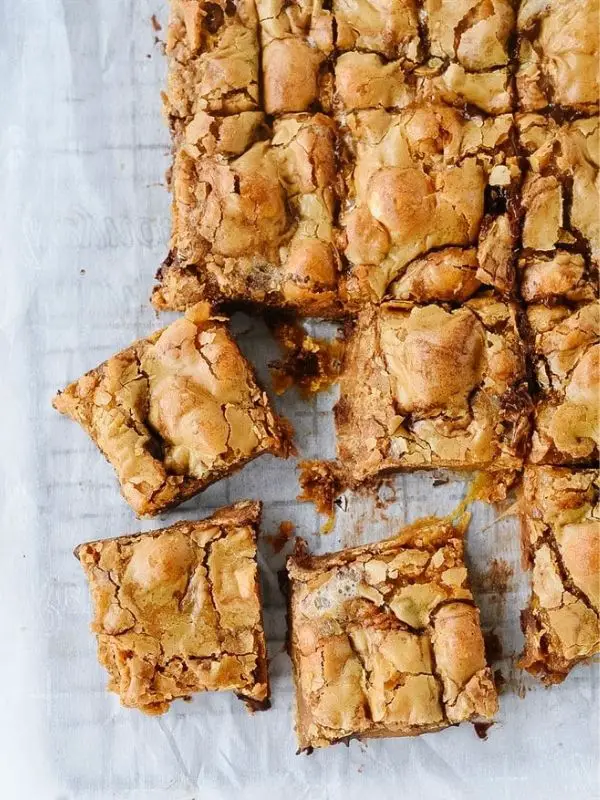 Made with butterscotch chips, brown sugar, eggs, flour, semisweet chocolate chips, miniature marshmallows, butter, baking powder, salt, and vanilla, these ooey, gooey brownies are out of this world good. You will be making them again! (Via Leigh Anne Wilkes)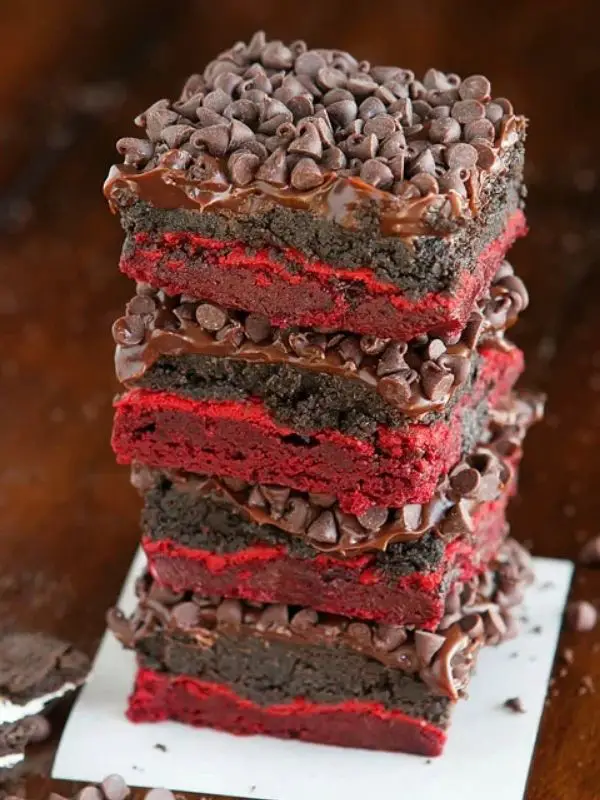 Looking for a new way to put a creative spin on your favorite treat? I've got you covered. These ultra soft brownies with Oreo truffle filling, and topped with sinfully chocolate ganache and mini chocolate chips are sure will burst your taste buds. (Via Kevin & Amanda)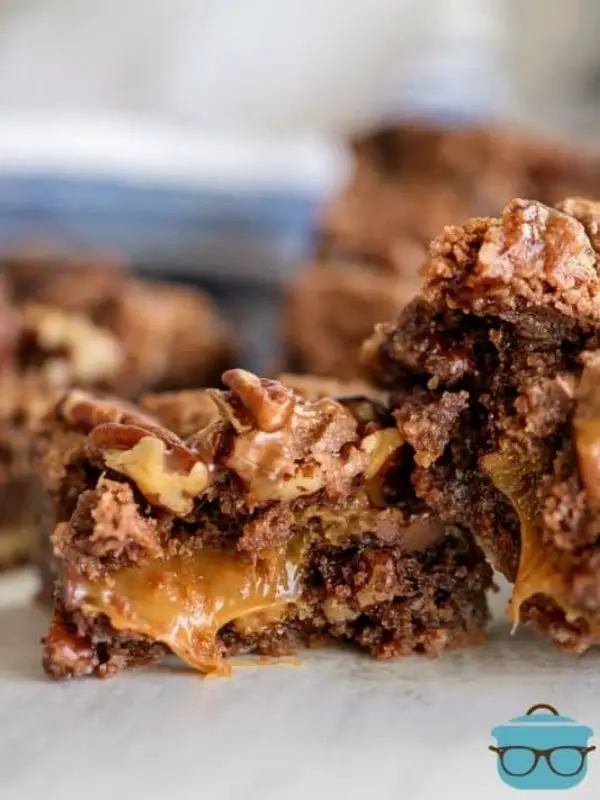 German chocolate cake mix, unsalted butter, chopped pecans, evaporated milk, Kraft caramels, and semi-sweet chocolate chips are the simple ingredients that you will need to make these easy, yummy, and scrumptious layers of chocolate and caramel! (Via The Country Cook)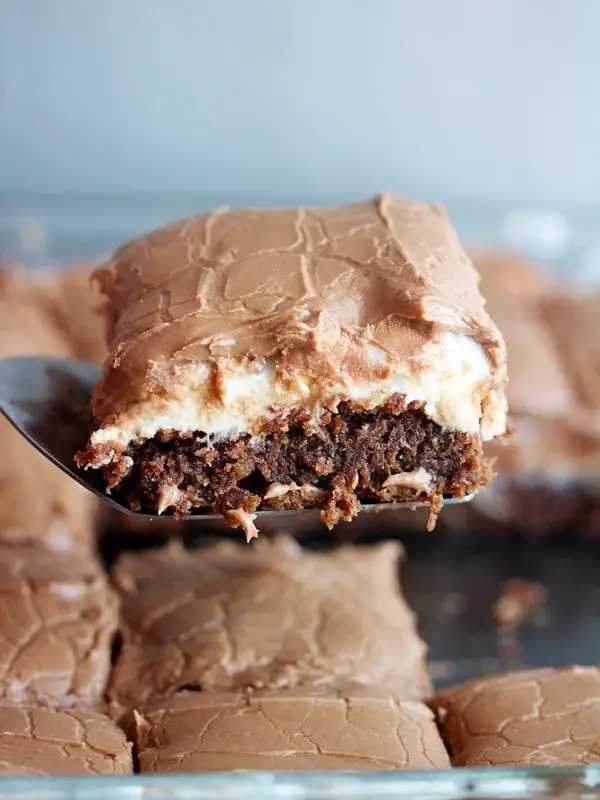 Maybe you're not a marshmallow lover, but that doesn't mean you will not love these brownies. I mean who can deny this super moist and decadent dessert topped with gooey marshmallows, right? This fluffy cake is sure will make your day lovely. (Via Five Boys Baker)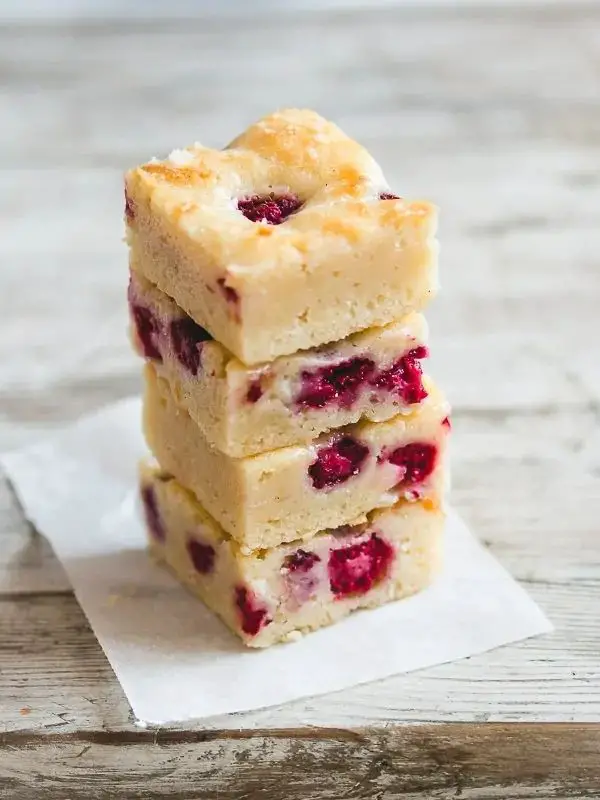 Enough with chocolate and let's give white chocolate a room to show her delicate side. Combining two delicious goodness, the raspberry may have just as much of an allure as the white chocolate itself. (Via Pretty Simple Sweet)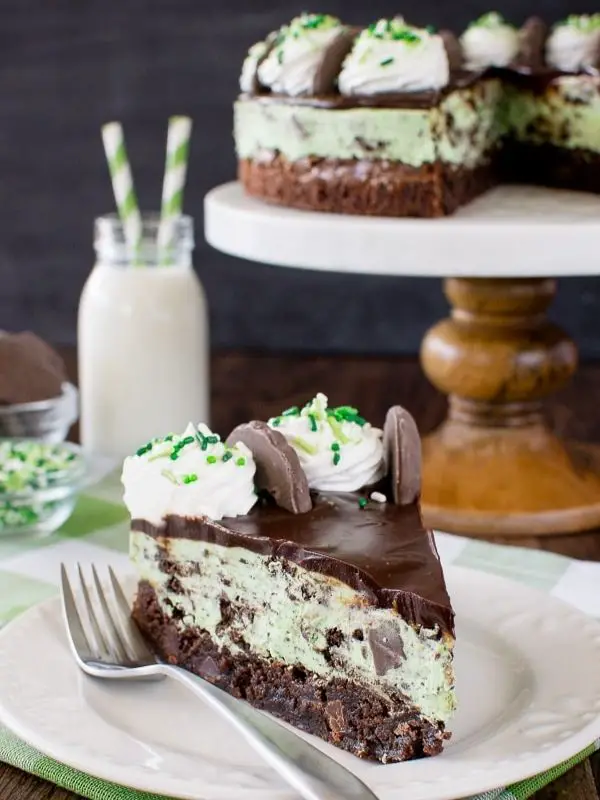 Is it brownies or cake? Either way, these goodness layers of creamy mint cheesecake and a chewy brownie are something you can't get enough of.
This recipe is also perfect for special occasions and gatherings or when you want to serve a delicious show stopper dessert. (Via Inside BruwCrew Life)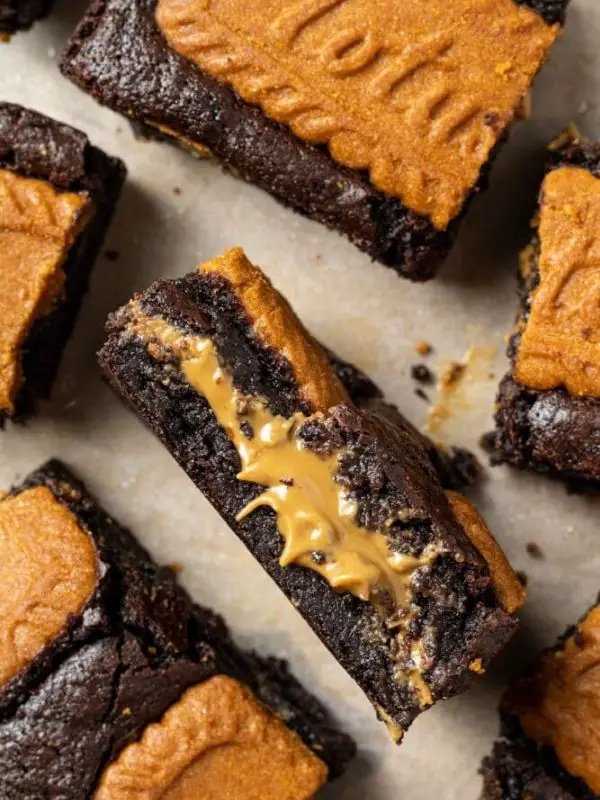 There's nothing that tastes as classic as Lotus Biscoff. If you have been a fan of Biscoff, you should give this delicious brownie a try.
It's pretty easy to make, basically, you only need butter, brown sugar, granulated sugar, flour, cocoa powder, and of course Lotus Biscoff cookies. (Via Cookie Dough Diaries)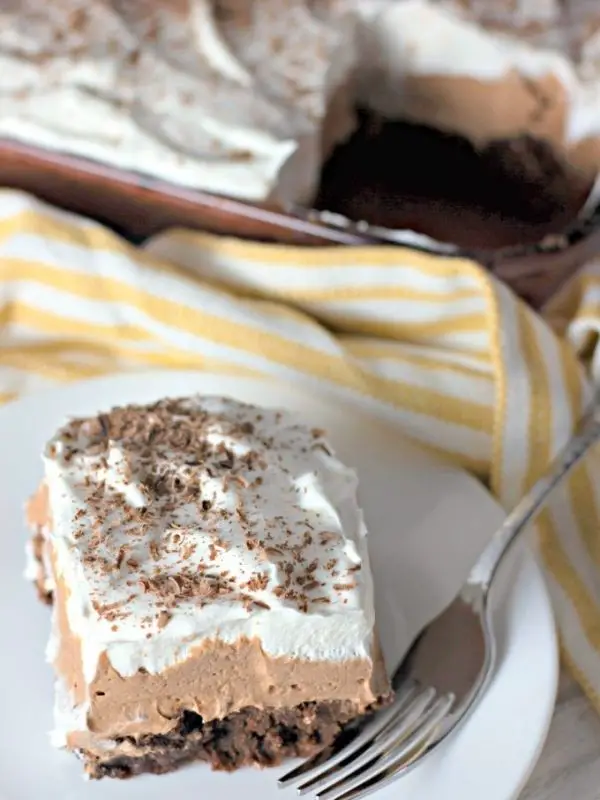 Bring your brownies to the next level by making this wonderful chocolate dessert. Made with cream cheese, semi-sweet chocolate bar, milk, egg, boxed brownie mix, and cool whip, this no-fail, and delicious treat will be your new go-to recipe for dinner or potlucks! (Via Kitchen Fun With My 3 Sons)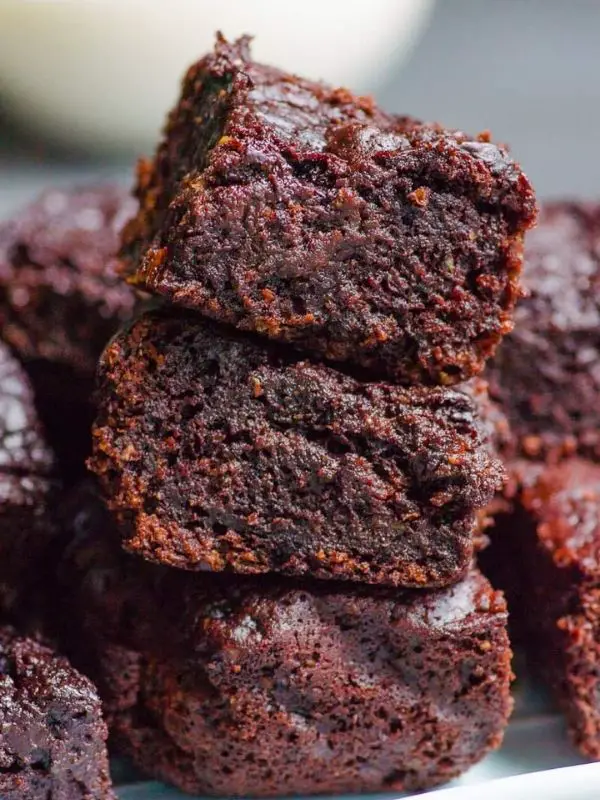 I bet you can't spot the zucchini in these brownies, right? Because I can't even tell that they were made with zucchini! The best thing is this decadent dessert is made with whole foods, so it's a healthy dessert. You sure will be making this again and again! (Via Ifoodreal)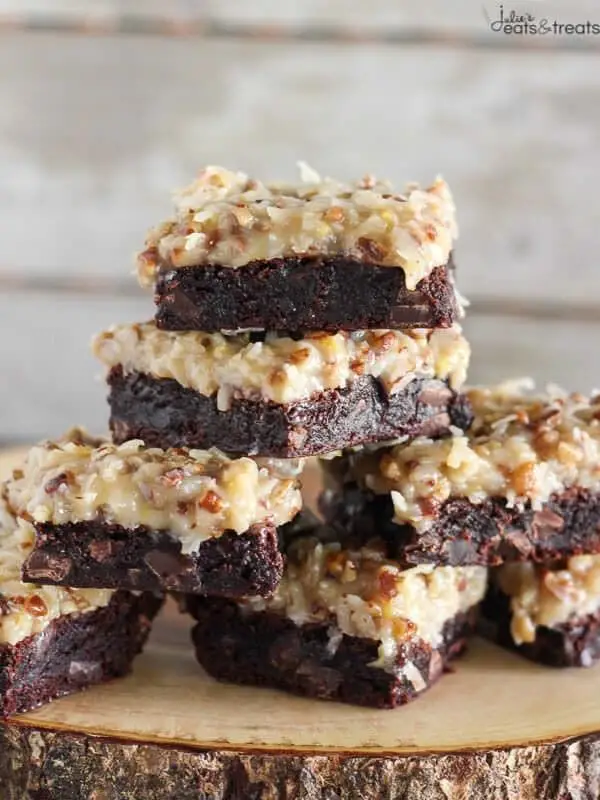 Coconut fans everywhere will be in heaven after one bite of these scrumptious brownies! Made with evaporated milk, egg yolk, chopped toasted pecans, unsalted butter, pure vanilla, granulated sugar, brownies, and sweetened shredded coconut, you will love this decadent dessert! (Via Celebrating Sweets)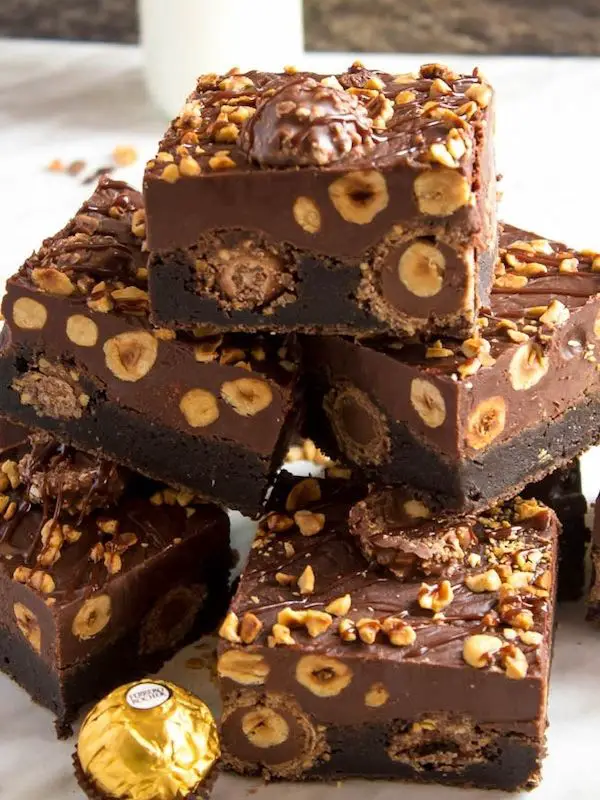 Loaded with Ferrero Rochers and roasted hazelnuts, this ultimate fudge brownie is perfect if you're a fan of Nutella, brownies, and Ferrero Rochers. These layered fudge dessert bars will knock your socks off! (Via Queenslee Appetit)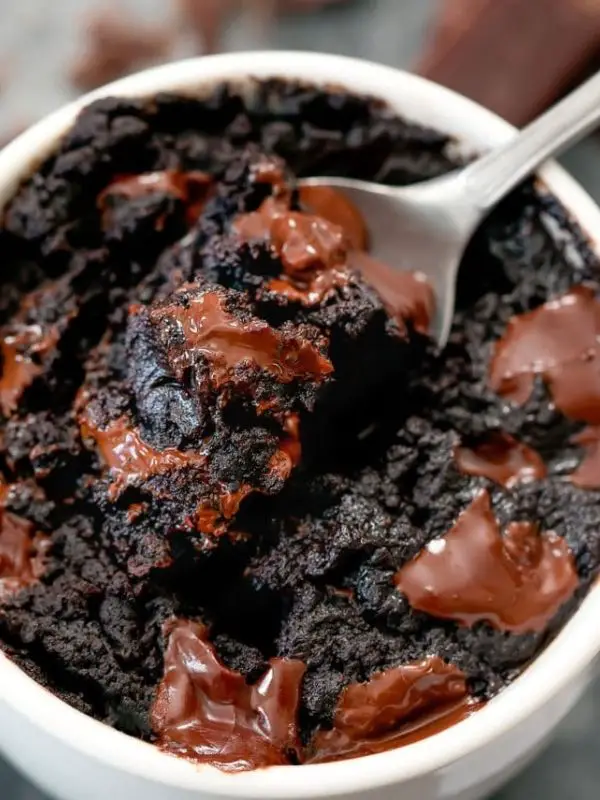 Just admit it, sometimes you're just too lazy to whip up a bunch of ingredients when all you need is a single serving dessert to satisfy your sweet tooth, right?
Well, I've got the perfect dessert that you can whip up in no time. All you need is 5 minutes, 6 simple ingredients, and a microwave.
This easy recipe proves that you can make an incredible dessert with super simple ingredients and no work at all. (Via Kirbie's Cravings)