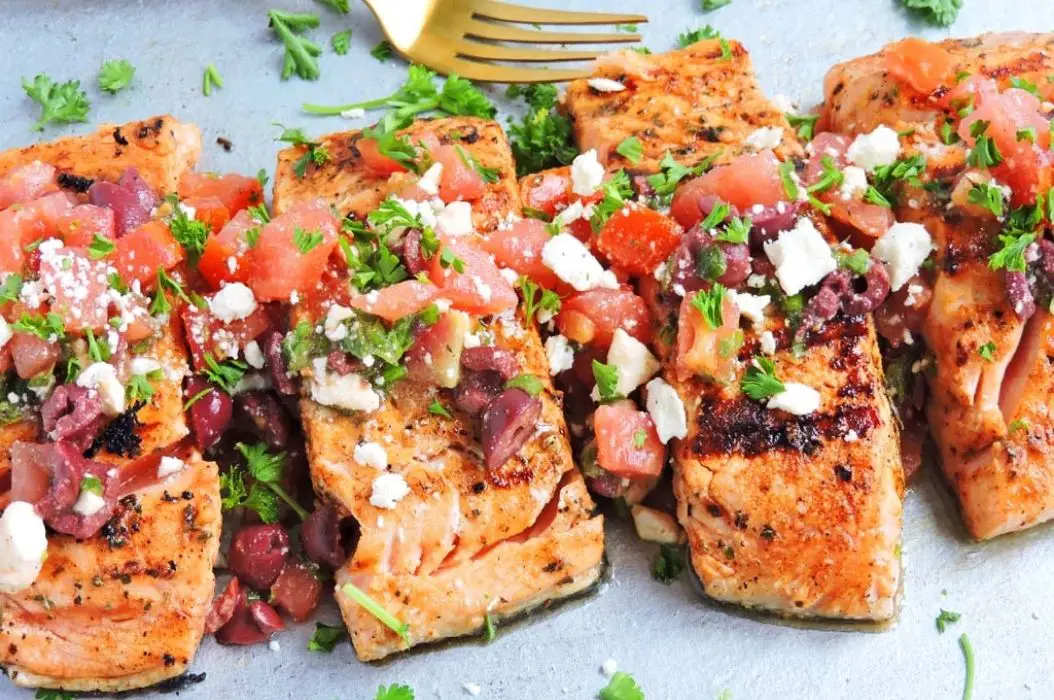 There is no reason not to love salmon! Full of omega-3 fatty acids, low in fat, calories, and cholesterol, this heart-healthy fish versatile is a must to add to your menu rotation if you want an easy, healthy, and tasty meal.
Another great thing about salmon is it cooks up quickly and it will taste delicious no matter what types of cooking methods you are using. So I've gathered some of the best salmon recipes for a simple and satisfying meal, impressive dinner parties, and some to please non-fish lovers!
Grilled, pan-fried, air-fryer, or poached, you can try something new every night of the week from this variety of salmon recipes. Keep reading for a closer look at the best salmon recipes and start eating healthy!
30 Top-Rated Salmon Recipes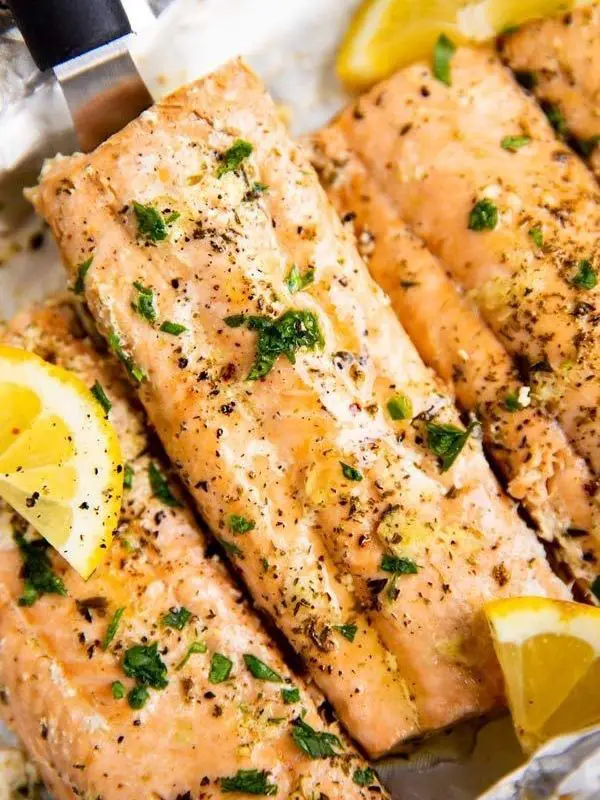 If you're looking for an easy and nutritious dinner on the table, then search no further. This super quick and tasty salmon recipe only takes 20 minutes to make. Surely this scrumptious salmon will become a new family favorite! (Via Wholesome Recipe Box)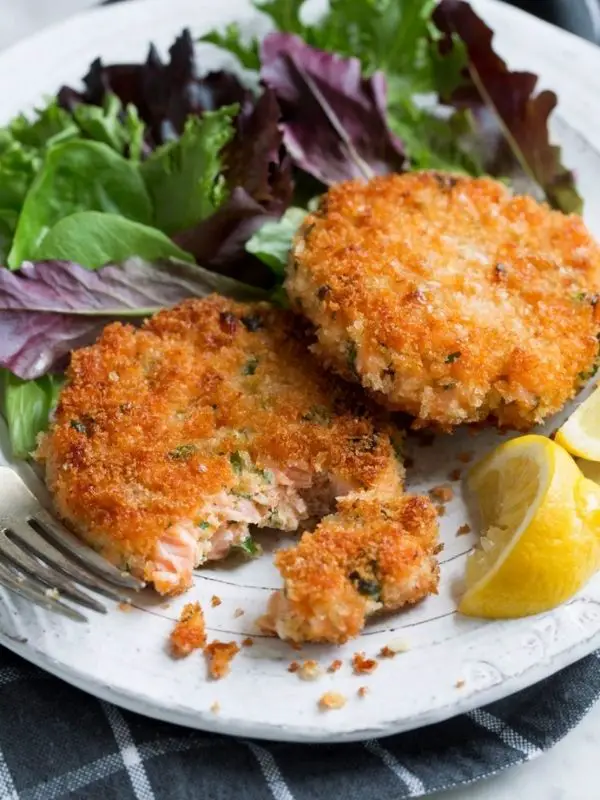 If crispy food is your weakness, then you surely can't resist these golden brown patties that are smoothly tender on the inside and totally crisp on the outside! You can make this with canned salmon if you don't have fresh salmon on hand. This dish is definitely a keeper. (Via Cooking Classy)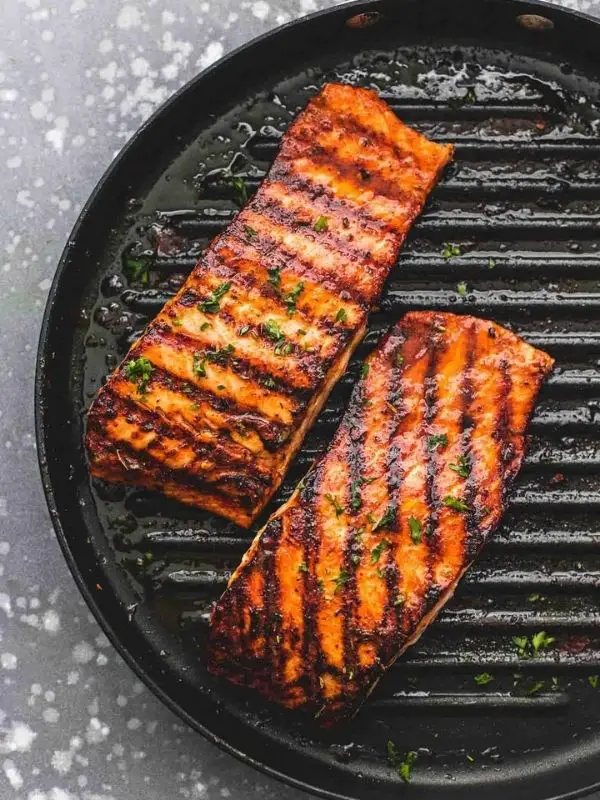 Send your tastebuds to the moon with this melt-in-your-mouth honey butter that makes this salmon sweet and thanks to the Cajun so it tastes slightly spicy. Another great recipe that you need to add to your grilled food rotation. (Via Creme De La Crumb)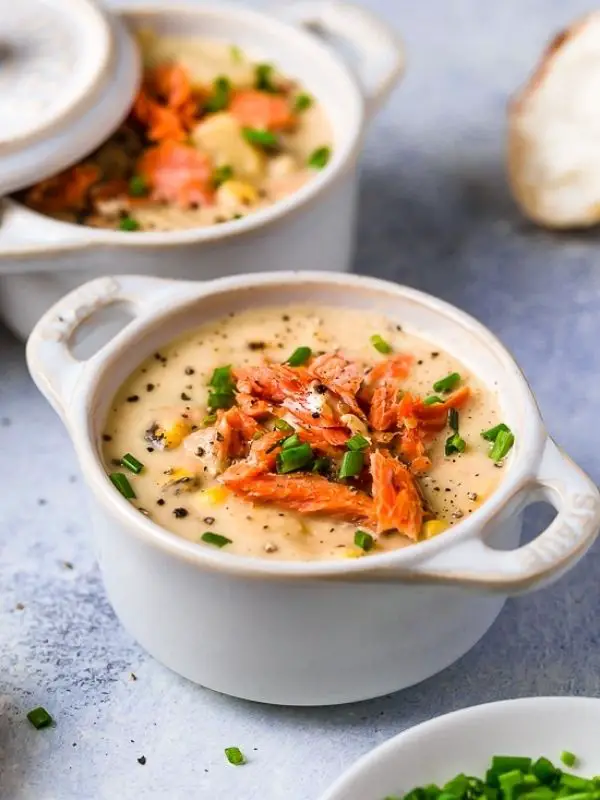 Nothing can beat a hearty and nutrient-packed veggies soup, especially on windy days. Carrots, potatoes, corn, onion, celery, cauliflower, and skinless hot-smoked salmon are the main ingredients that you need to make this comfort food in a bowl. (Via Skinny Taste)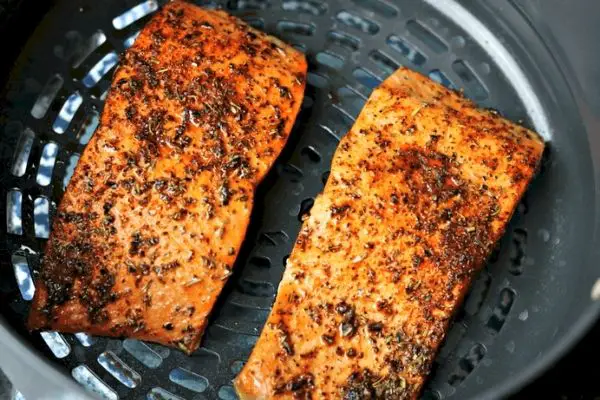 If you have an air fryer and just bought salmon and now wondering how to use them so you can get a tasty dinner in no time, then I've got the perfect recipe for you. Takes less than 10 minutes to make, the salmon seasoning would be the best flavor you've ever had. (Via Dr. Davinah's Eats)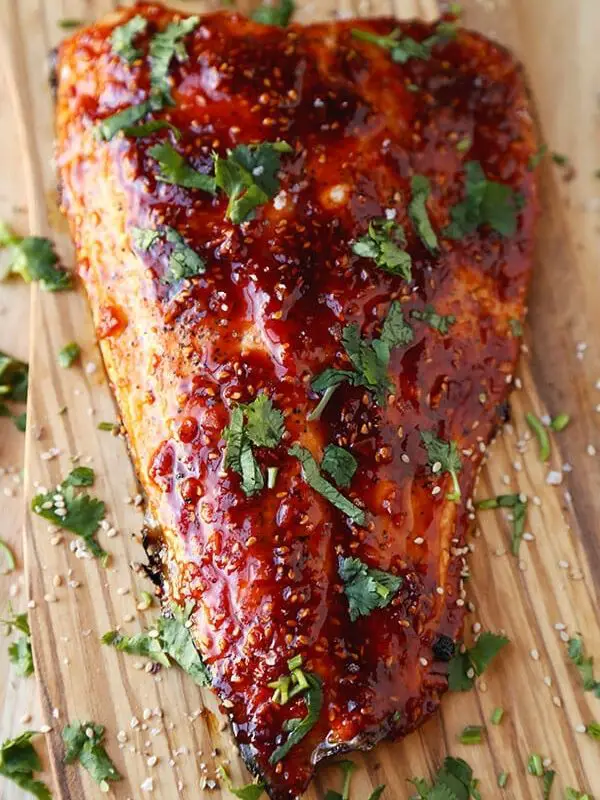 Garlic, soy sauce, sriracha sauce, honey, rice vinegar, sesame oil, sesame seeds, cilantro, and salmon fillets are the ingredients that you need to make this sweet, spicy, and smoky dish. (Via Pickled Plum)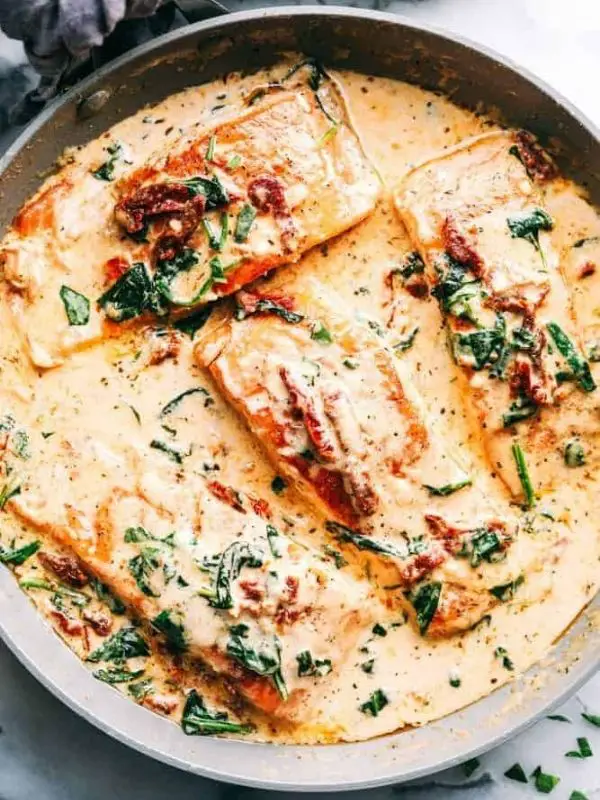 Pan seared and smothered in a delicious, creamy Tuscan garlic sauce with spinach and sun-dried tomatoes, you seriously won't be able to stop eating this scrumptious salmon. A perfect recipe if you want to get a rave review. (Via The Recipe Critic)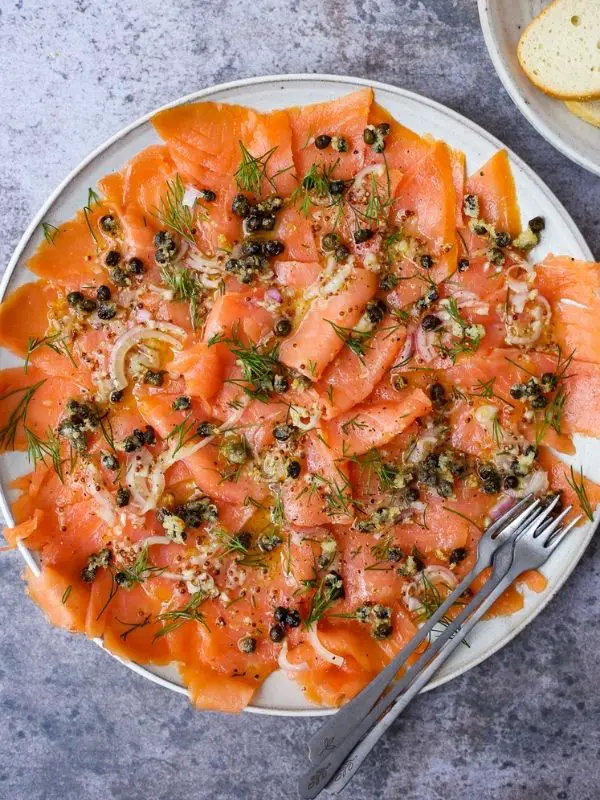 If you want something light yet filling, I can't recommend more than this tasty smoked salmon that's perfect for appetizer or brunch. You can even serve this on a toasted bagel or crackers. (Via The Defined Dish)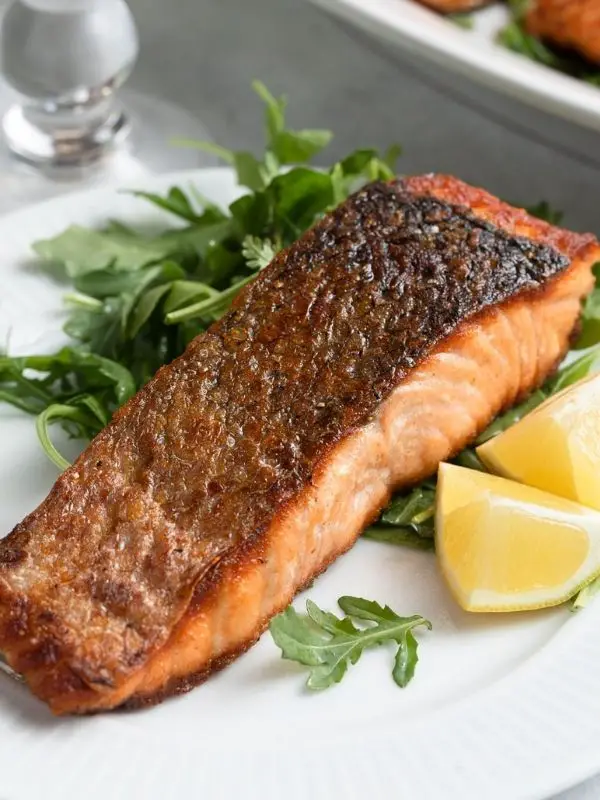 You still can get a restaurant-quality dish even when you just use simple ingredients, because all you need is the right techniques for making it. And this crisp-skinned, tender, and moist salmon is ready to turn your kitchen into a fancy restaurant. (Via Striped Spatula)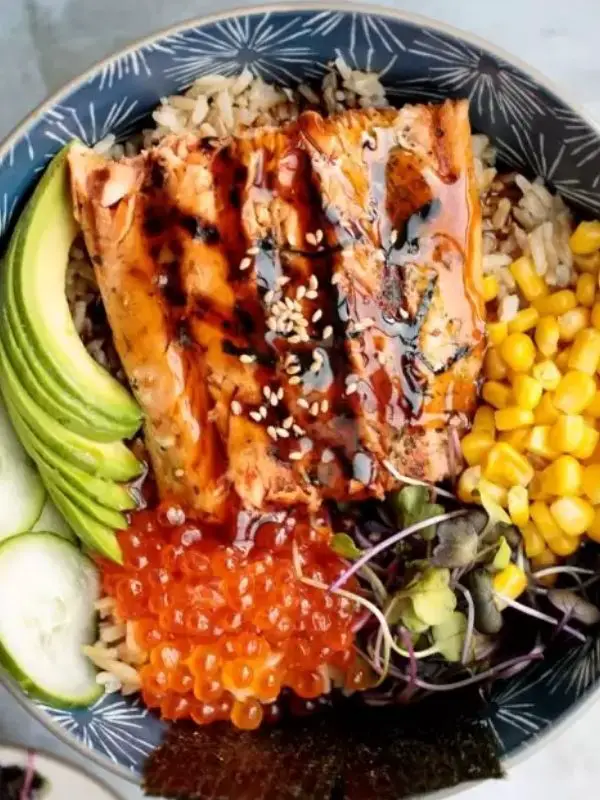 Loaded with avocado, cucumbers, corn, and is topped with salmon roe, nori seaweed, and sesame seeds, this colorful grilled salmon rice bowl is sure will brighten up your dinner table. (Via Ahead of Thyme)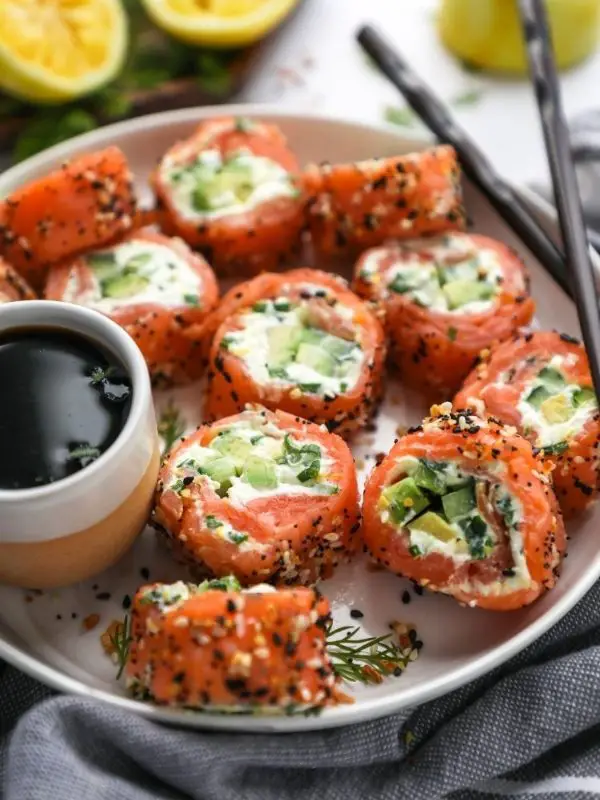 Of course, there's a big possibility that you love sushi if you love salmon, right? So, instead of buying sushi rolls why not make them at home? And nope, you don't need that little bamboo thingy to roll them with.
Made with simple ingredients: whipped cream cheese, cucumbers, avocado, fresh lemons, green onion, citrus soy sauce, everything but the bagel seasoning, and smoked salmon, this fun spin on a classic sushi roll will be your new favorite homemade sushi. (Via Kalefornia Kravings)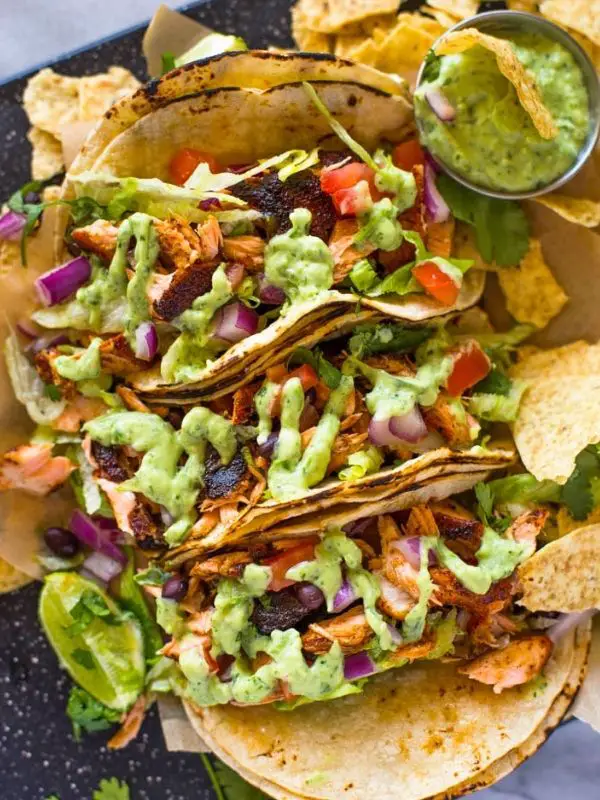 Step up your taco rotation by making this crispy blackened salmon and is topped with tomato, lettuce, onion, and creamy tomatillo avocado salsa. This easy, kid-friendly, and delicious taco is a dish that you will be making again and again!  (Via Gimme Delicious)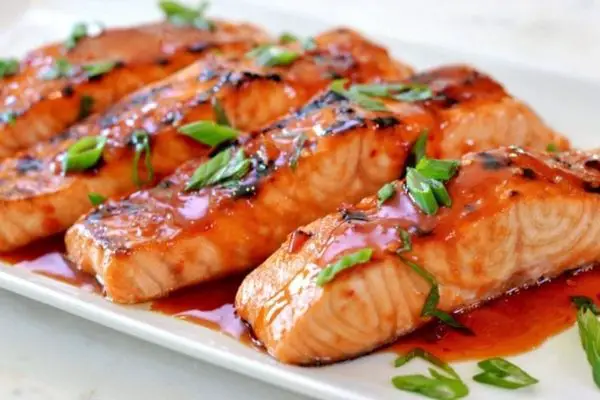 This recipe is both weeknight-friendly and worthy of guests because it is so simple, easy, and yet delicious. You just need 5 ingredients to make this. So what are you waiting for? Make this salmon and see how your family's eyes lit up in amazement. (Via Once Upon A Chef)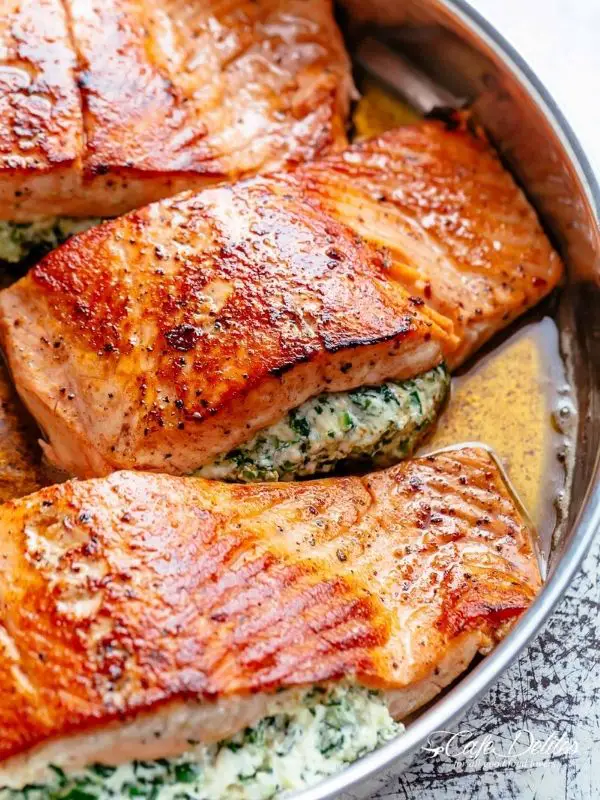 Looking for a delicious way to enjoy salmon? This pan seared stuffed salmon is loaded with flavor and is packed with amazing spinach, cream cheese, parmesan, and garlic mixture. A good change of pace from the usual pan seared! (Via Cafe Delites)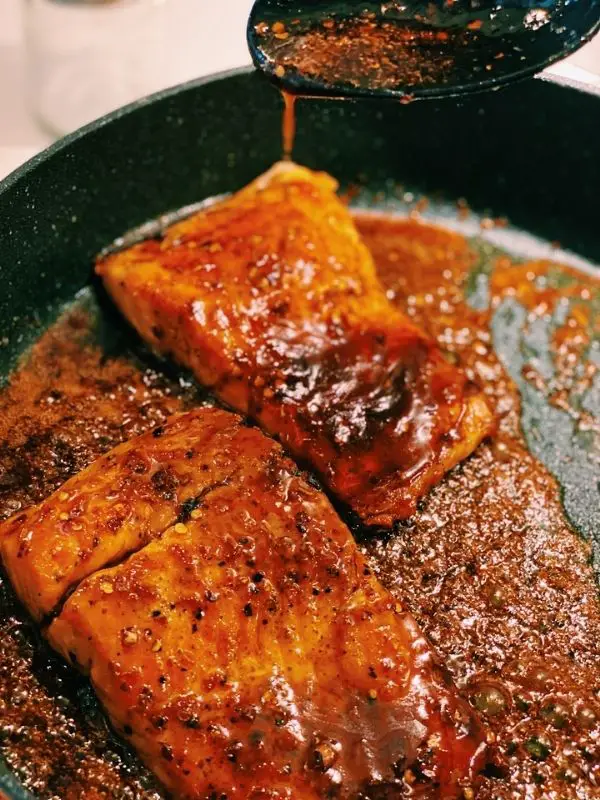 Did you know that this recipe uses one technique that makes this salmon taste more amazing? It uses flour. Yup, the salmon is dusted in flour before pan-frying and simmered in spicy honey sauce. Don't like spicy? No need to fret because you can skip the chili flakes in this recipe.
Curious about how this salmon would taste like? Make this asap and you will be surprised with how amazing this dish is! (Via Tiffy Cooks)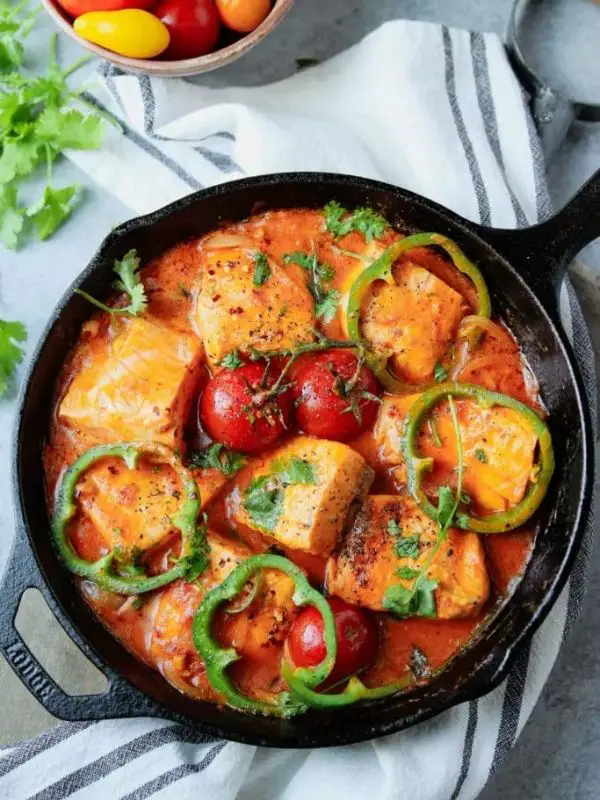 Perhaps, beef stew is one of your favorite foods, but have you ever tried other stew recipes like this salmon? If you have never, then this Brazilian-inspired dish made with tomato and coconut broth could be your new favorite stew. (Via Garden in the Kitchen)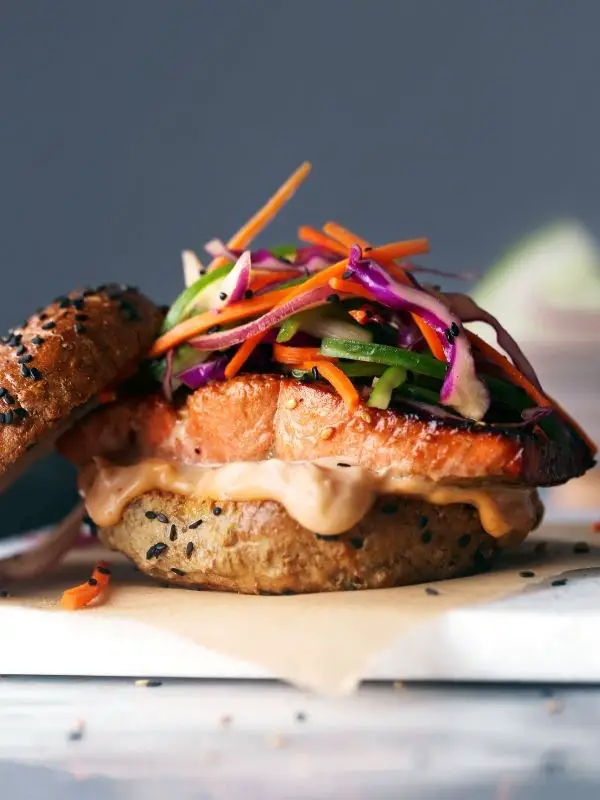 Marinated in Asian flavors and broiled in the oven for a few minutes before being topped with slaw,  this salmon sandwich is perfect if you want to make a delicious and healthy dinner that can be done in about 20 minutes. (Via Wife Mama Foodie)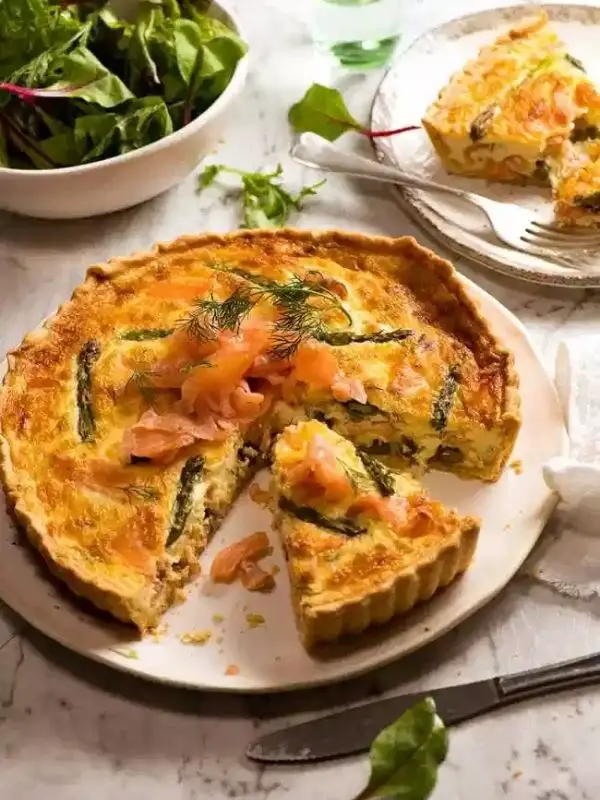 Enough with dinner and let's move to the most important meal of the day: breakfast. I know that you are already familiar with a quiche, but why not step up your quiche with this recipe. This pretty salmon quiche is sure will impressed and please! (Via Recipe Tin Eats)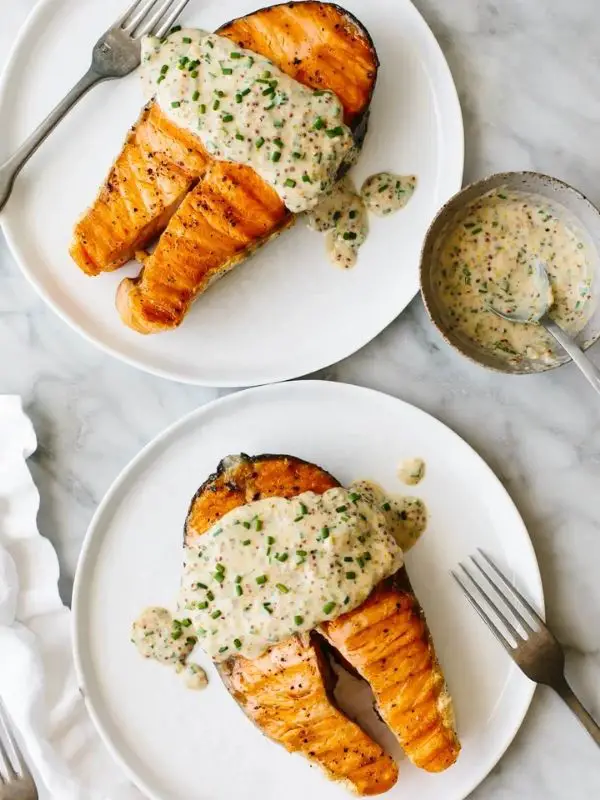 I don't know about you but these salmon steaks look smoking hot. The beautiful grill marks combined with the creamy mustard chive sauce are magical. If you haven't had salmon steaks, you need to give this recipe a try. (Via Down Shiftology)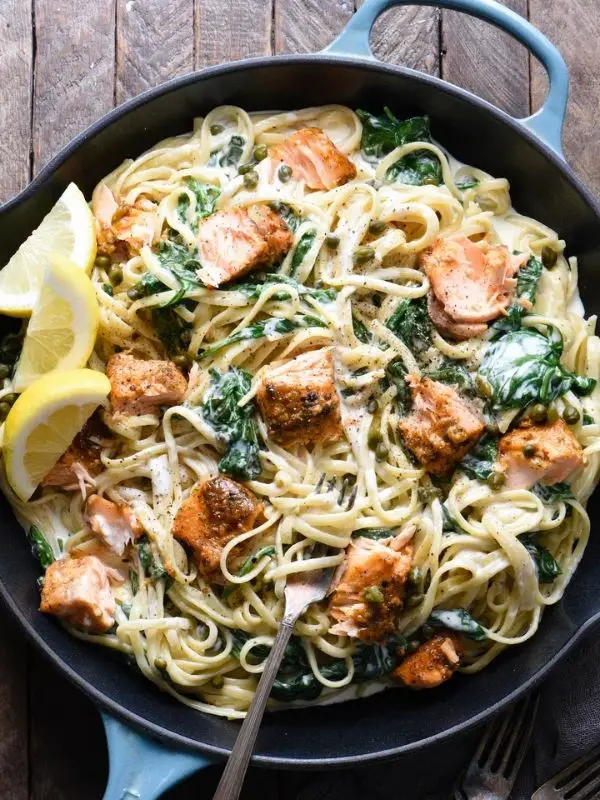 Want to impress someone with your cooking skills and show them off that you could be the next Masterchef? Don't worry, I've got the perfect dish for you. This simple yet fancy pasta is will be loved by your guests. (Via Foxes Love Lemons)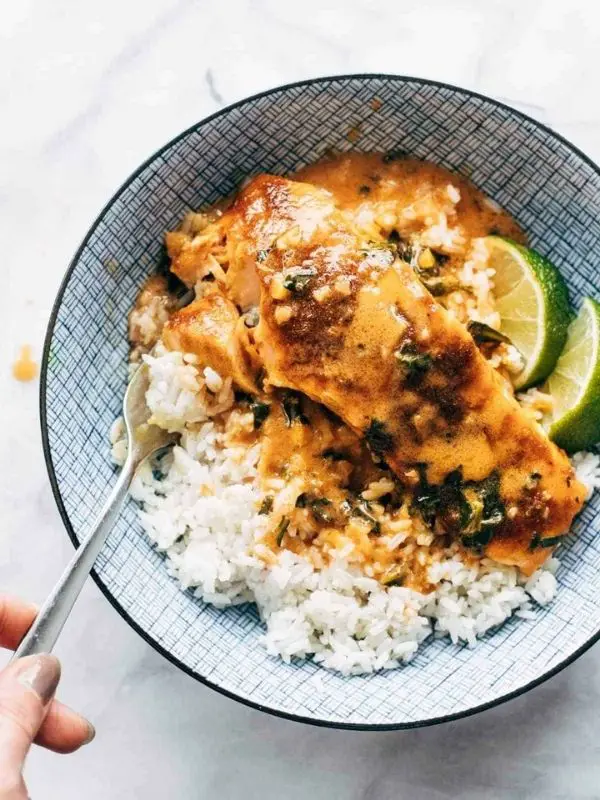 If you like the curry vibe, this healthy, high protein, creamy, easy, and fast salmon is something that you need to put on your must-try list. Best serves in a rice bowl so the steamy rice will soak up all the curry. This recipe is definitely a keeper! (Via Pinch of Yum)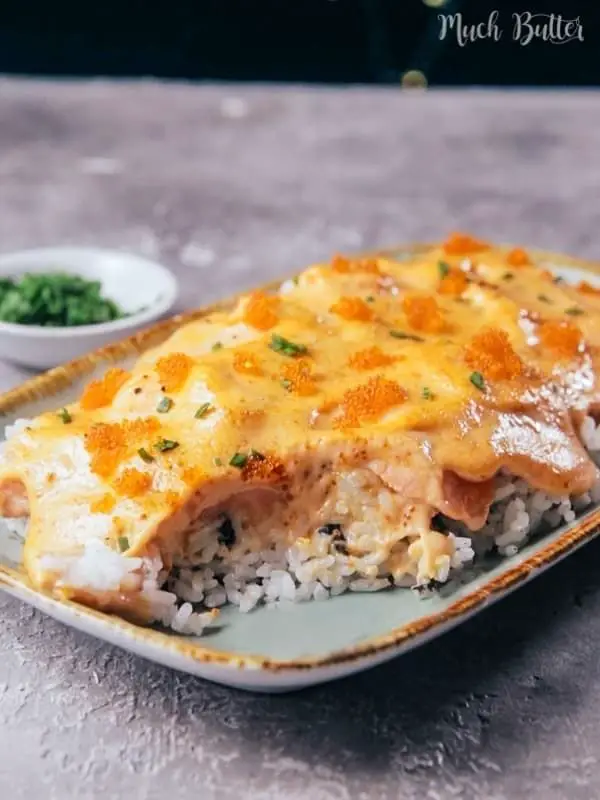 Have you ever heard of salmon mayo rice? Spicy sauce made with sriracha, mayo,  and tobiko tops this salmon, then broiled with a torch until the sauce caramelized.
And also the warm rice is mixed with crushed nori, so this recipe is full of flavor. A delicious and savory dish for seafood lovers! (Via Much Better)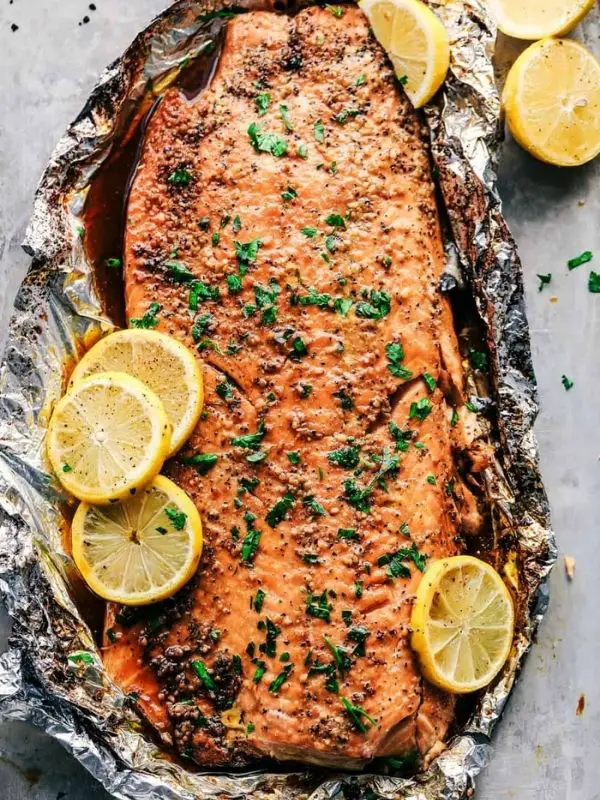 A simple dish doesn't have to be bland or boring. This salmon is only six ingredients — soy sauce, brown sugar, garlic, lemon juice, olive oil, salt, and pepper, and you will get the most awesome salmon you ever cooked. You will definitely make this recipe again and again. (Via The Recipe Critic)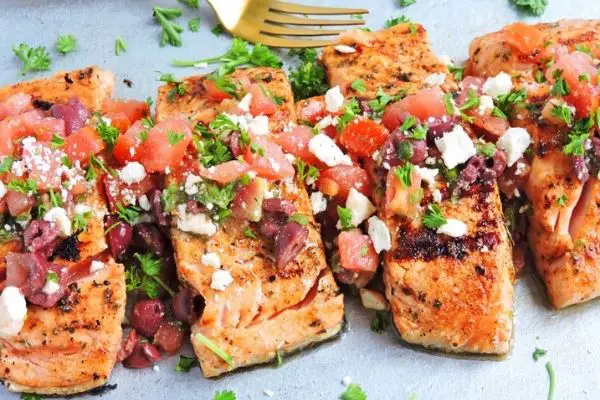 Surprise your taste buds with this flavorful Mediterranean dish. Balsamic Vinaigrette, feta cheese, tomato, kalamata olives, fresh basil, oregano, garlic powder, and salmon are the main ingredients that you need to make this salmon. This surely is going to be your new favorite salmon recipe! (Via Beautiful Eats & Things)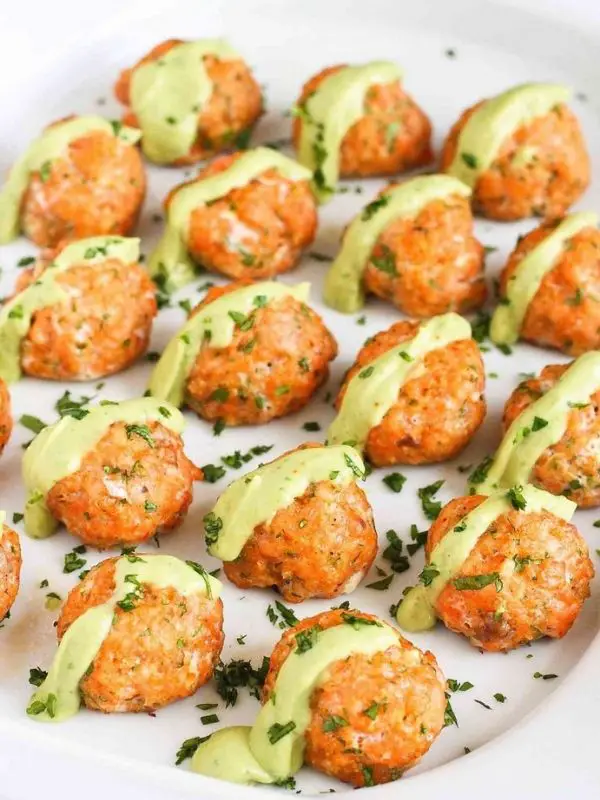 If avocado and salmon are your favorite foods, then you will be thrilled that salmon marries perfectly with avocado in these baked meatballs. Friendly hint: make sure to make a double batch because they will be gone in no time! (Via  Cookin Canuck)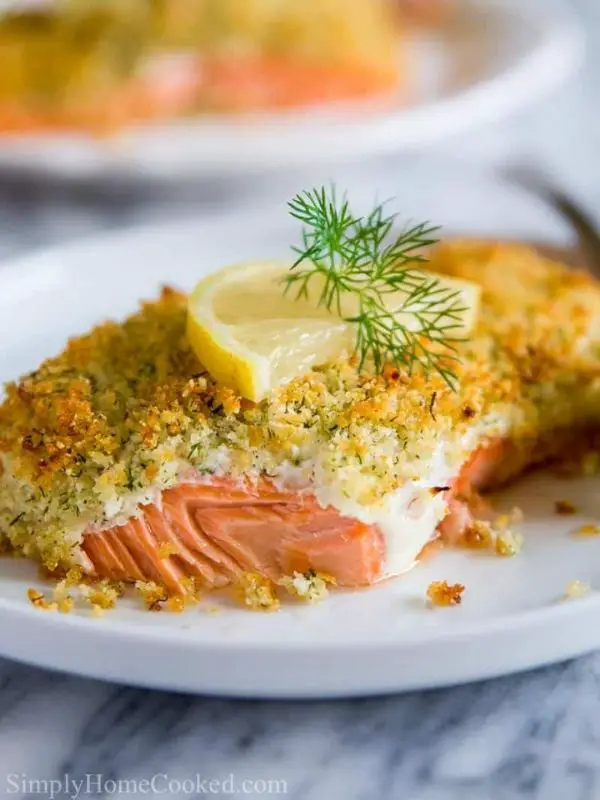 Coated in lemony garlic mayonnaise, then baked with a crispy panko-parmesan crust, Yum! This scrumptious, effortless, and impressive dinner is sure will be a hit! (Via Simply Homecooked)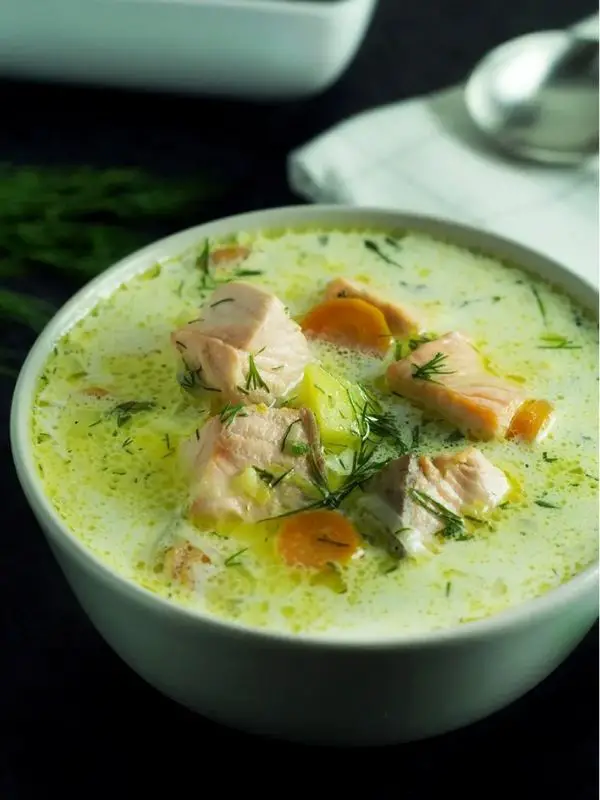 Let's travel to a Nordic country and try its favorite traditional soup! Made with potatoes, heavy cream, unsalted butter, fish stock, leek, fresh dill, carrot, and salmon fillet, this insanely creamy and hearty soup is sure to warm your soul and is going to be your new comfort food! (Via Cooking The Globe)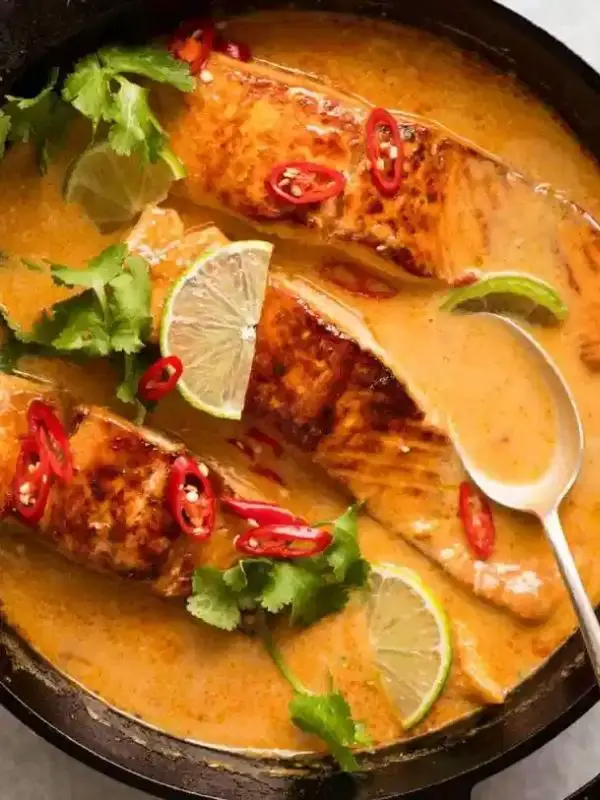 This is not like a normal poached fish that is flavorless and has a pale complexion. This tasty salmon is lightly seared then cooking it by poaching in a Thai coconut curry sauce that is made with fish sauce, coconut milk, brown sugar, ginger, lemongrass, garlic cloves, and chili garlic paste. Sounds delish, right? (Via Recipe Tin Eats)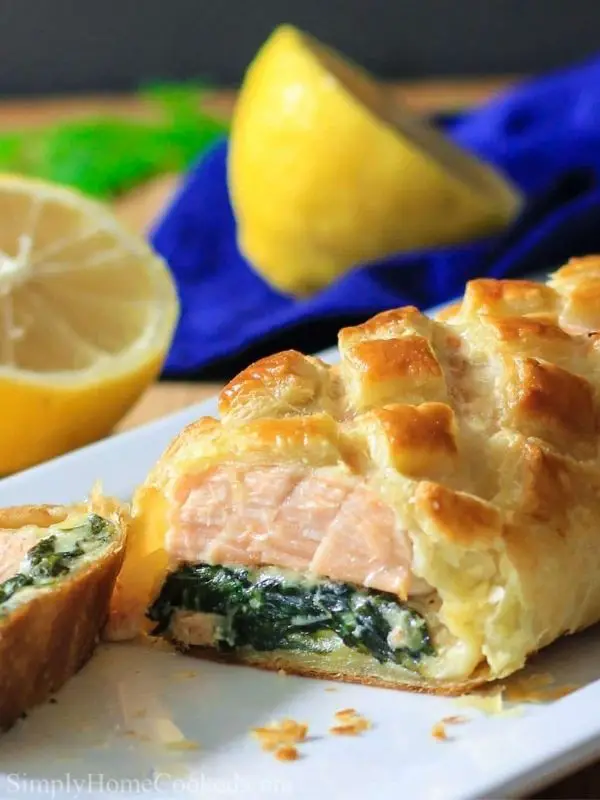 Look at this golden goodness salmon! And nope, you don't have to be a chef to make this! because it's so simple and easy to make. Another good news is this recipe can be made ahead. A perfect dish for dinner parties when you want to impress your guests! (Via Simply Homecooked)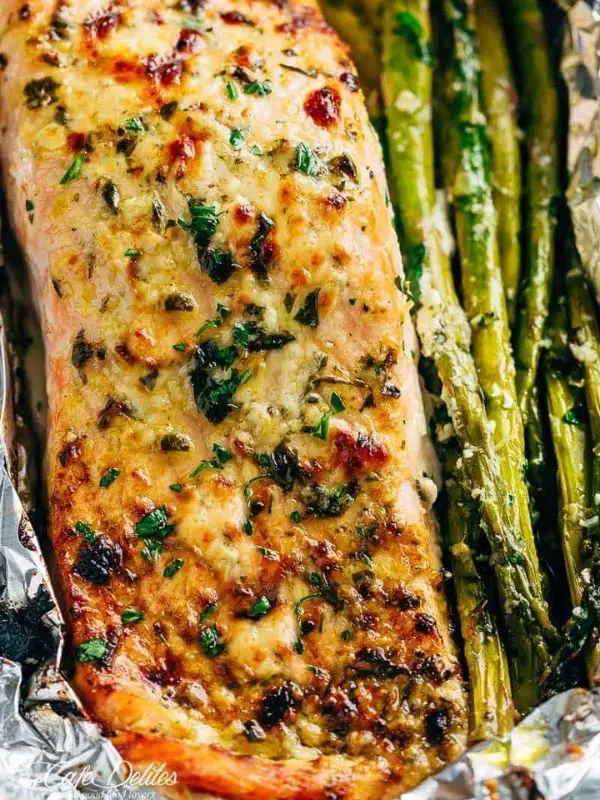 To make this buttery, garlicky, and delicious wild caught salmon fillet you will need lemon juice, parmesan cheese, butter, minced garlic, and fresh parsley. Not only easy and are packed with flavor, these amazing salmon foil packs are also low carb. (Via Cafe Delites)
Be sure to follow me on Pinterest for more recipe ideas. Happy eating!