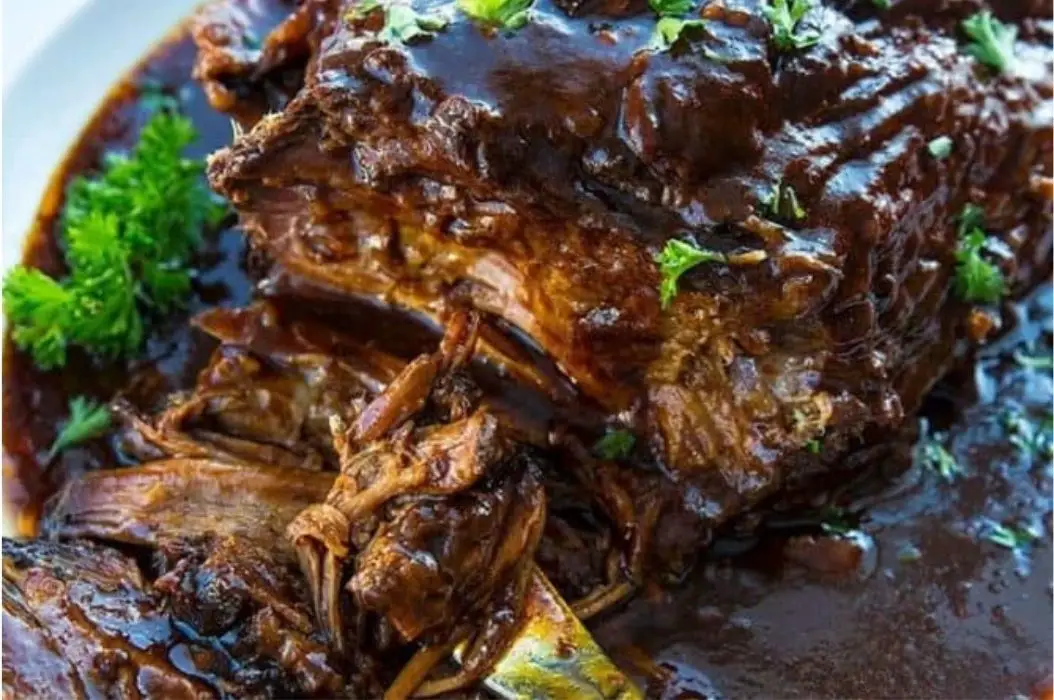 There are so many ranges of beer styles, and you probably know some of them or even favorite them! But did you know that beer can be used as an ingredient in your cooking? Whether in a creamy sauce, a rich stew, or even a basic drink and bread, you sure can't get enough of this beer recipes post.
The recipes I found come from the amazing flavors Guinness, pale ales, and stouts are sure will make you discover new delicious dishes and will add them to your home cooking menu. Cheers!
25 Insanely Good Beer Recipes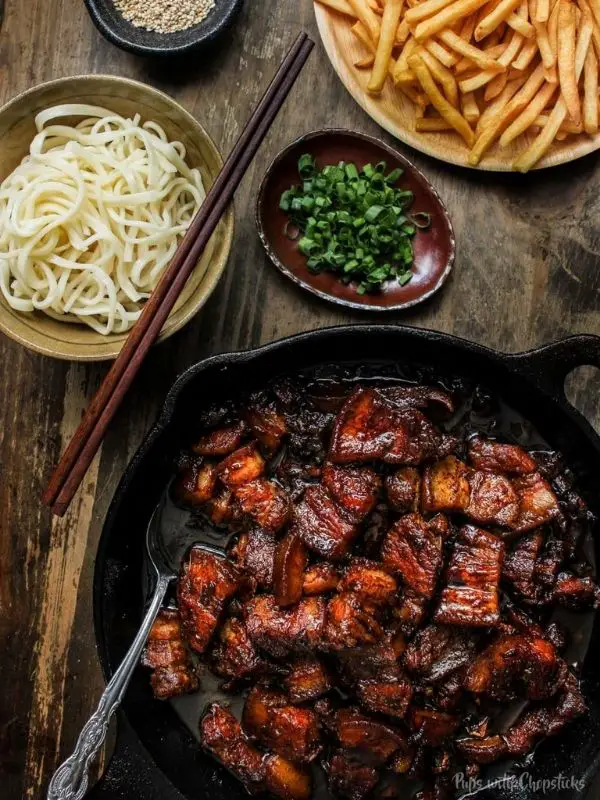 Step up your pork belly game by making this fantastic dish. Using simple ingredients like pork belly, soy sauce, rice vinegar, Chinese five spice powder, Chinese cooking wine, and beer, you will get this super sticky, incredibly flavorful with hints of bitterness from the beer that makes a great family meal! (Via Pups With Chopsticks)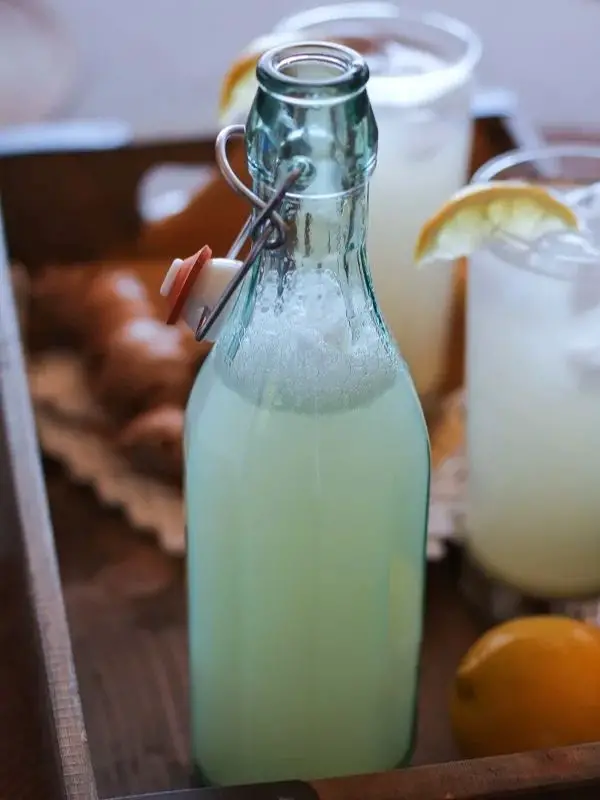 If you want to try making your own homemade ginger beer at home, search no further.  This recipe is not only easy, but it's also healthier than the store-bought version as it is lower in sugar and contains vitamins and probiotics. What are you waiting for? Grab all the ingredients and make this beer now! (Via The Roasted Root)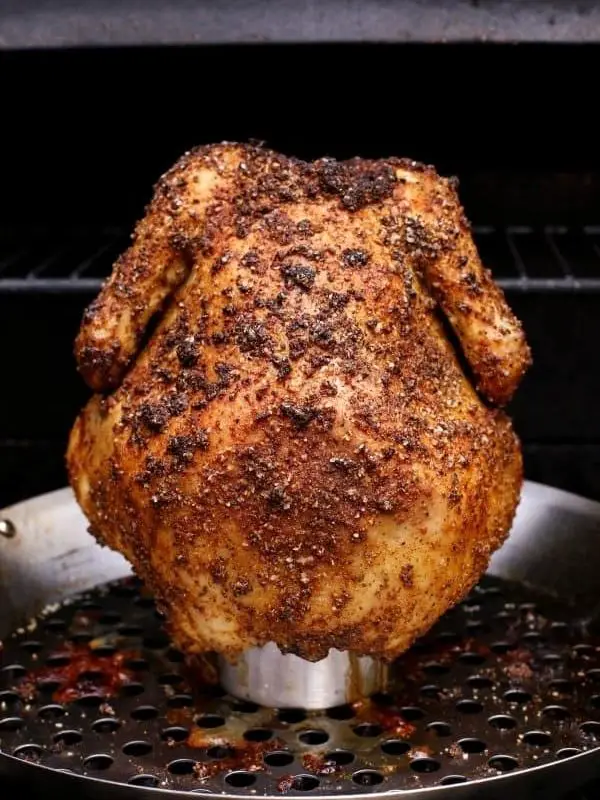 You can never go out of style with anything grilled food in the summer, especially in the form of this whole chicken that's tender, crispy, and ultra flavorful. Surely this easy dish will be one of your new go-to recipes for a grilled whole chicken! (Via A Farmgirl's Dabbles)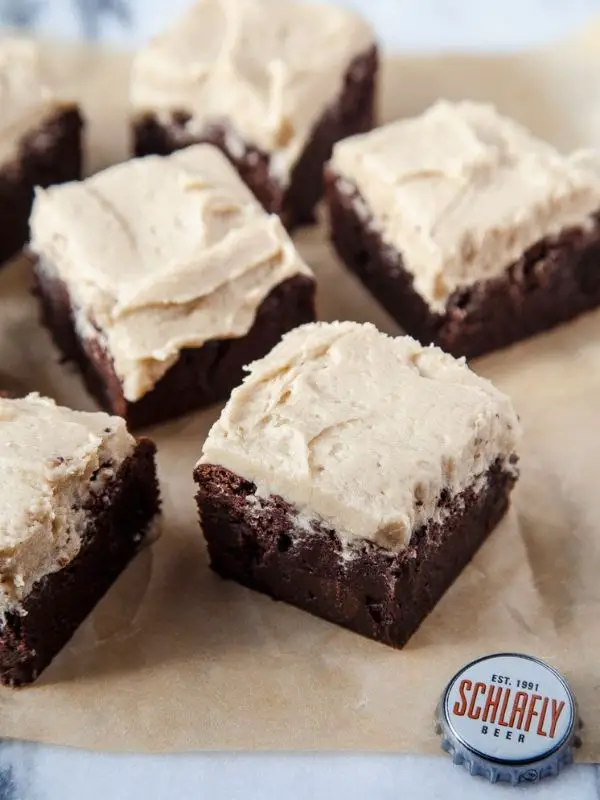 Let's give your delicate, indulgent brownies a little boldness by adding your favorite dark beer like this awesome recipe. You only need granulated sugar, cocoa powder, chopped unsweetened chocolate, and a stick of butter to start making these deep dark, and chewy brownies. (Via Dessert For Two)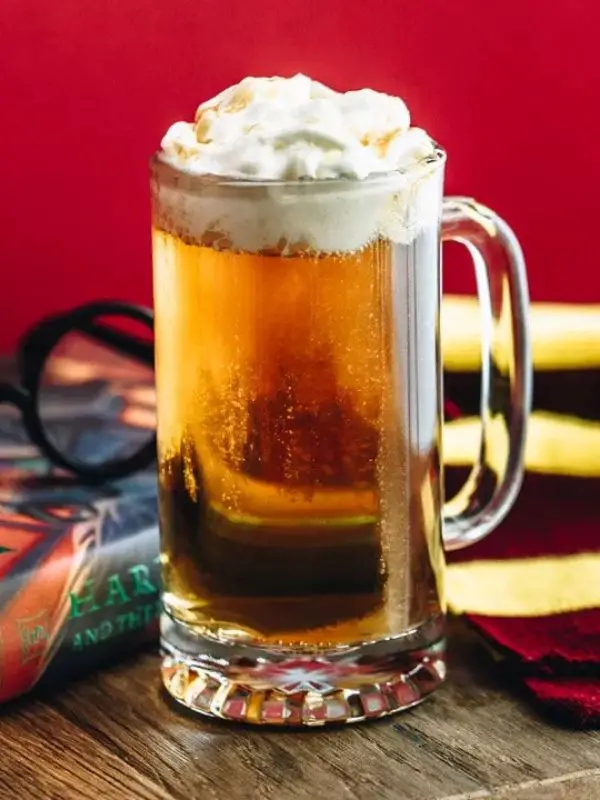 Let's make your fantastical wish come through by making this Harry Potter's favorite drink. It's super simple to replicate as no spells and potions are required. You simply need vanilla vodka, cream soda, butterscotch schnapps, and whipped cream. Once you put it all together, you've got a drink fit for adult muggles and grown-up wizards. (Via Liquor)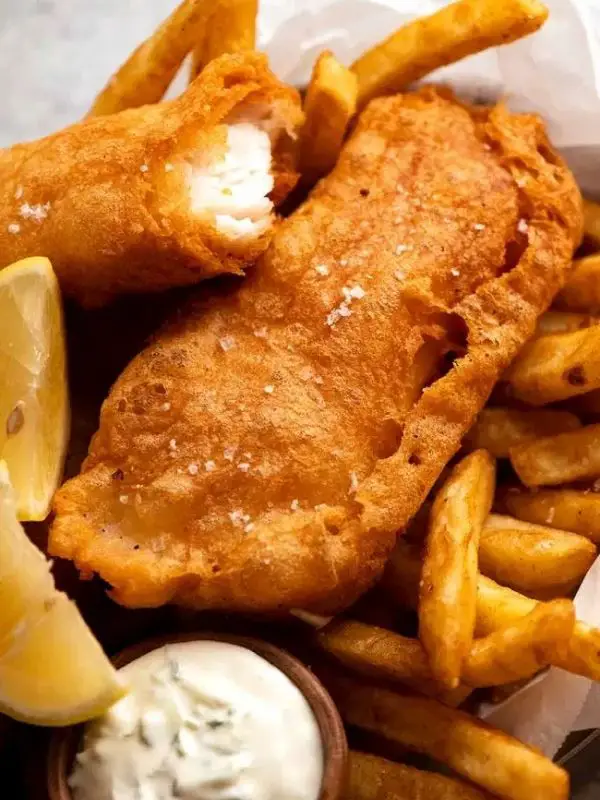 If you love all things fish, you need to put this on your must-try list. The combination of carbonation and yeast and cooks in the hot oil make this fish taste absolutely delicious. (Via RecipeTin Eats)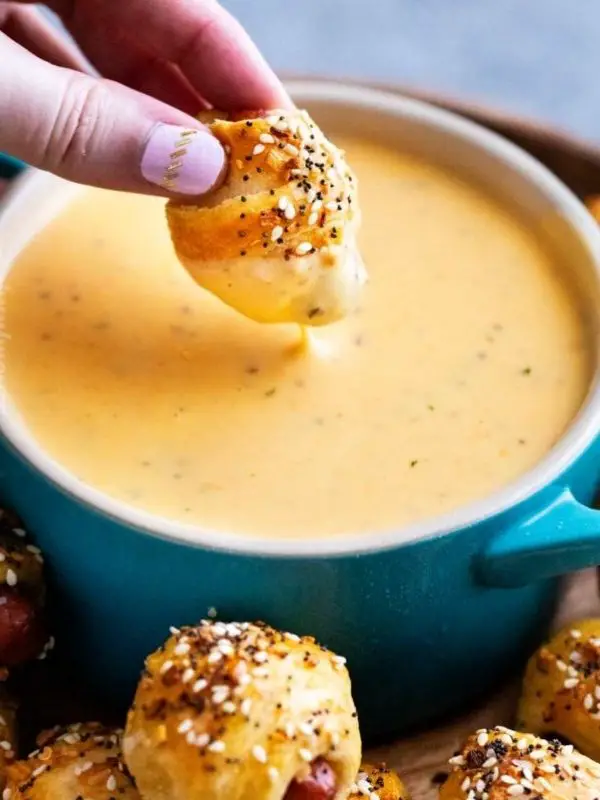 Calling for a few ingredients—cheddar cheese, spices, milk, flour, butter, and lager beer—this ultra creamy, delicious sauce is perfect for topping or dipping your favorite foods. (Via The Chunky Chef)
If you're a fan of root beer and looking for a simple root beer recipe that tastes delicious and is so easy to make, then you need to try this recipe.
All you need to do is to combine the water and herbs and bring them to a boil. After finishing cooking, put the water into a jar, stir in the molasses, ginger bug, ginger sliced, and sugar, then cover the jar with a piece of cheesecloth secured with a rubber band. (Via Grow Forage Cook Ferment)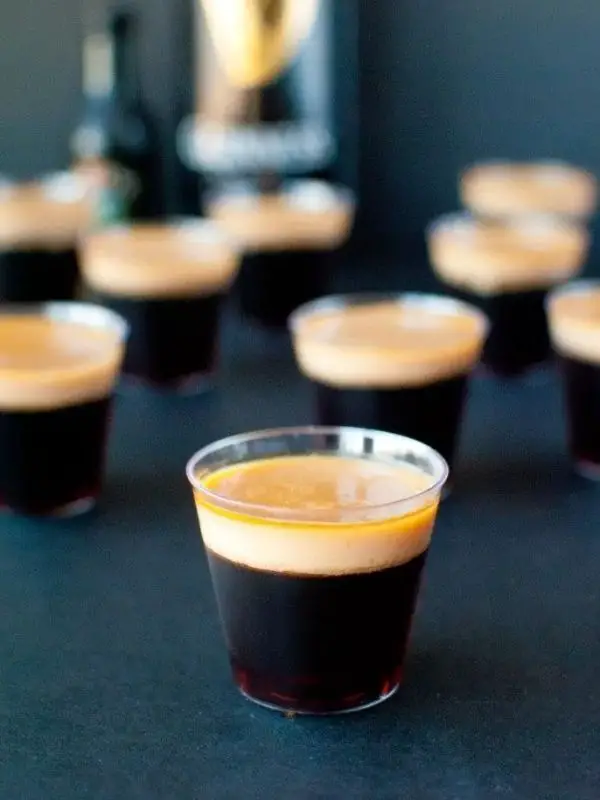 Have you ever combined Guinness stout, chocolate, coffee, and Bailey's Irish Cream together? If you have never, then you will absolutely love these utterly amazeballs jello shots. They are sure will be a hit at your Halloween party! (Via Slim Pickin's Kitchen)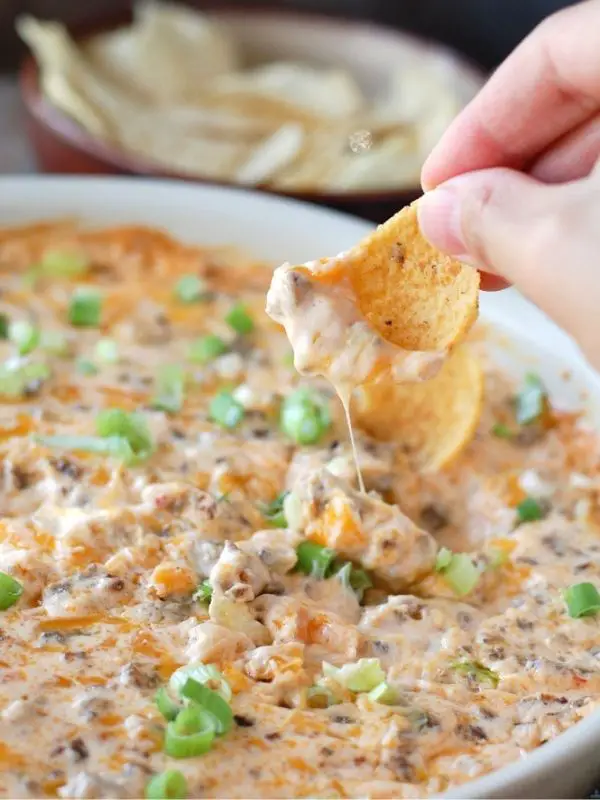 With only 6 simple ingredients—shredded cheddar cheese, low-fat cream cheese, roll hot breakfast sausage, garlic powder, diced green onion, and beer—you can make this insanely delicious dip that's perfect for game days or parties! (Via Food Lovin Family)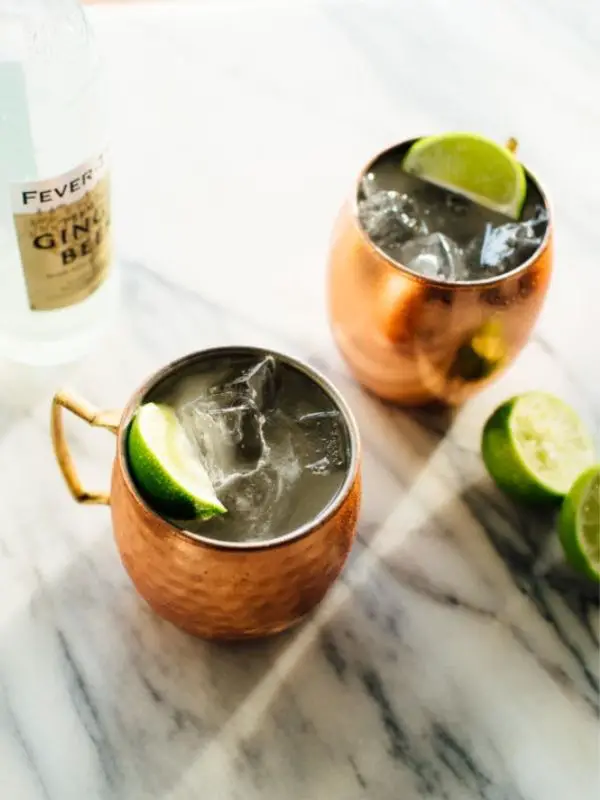 Need a fizzy and refreshing drink on hot summer days? I've got you covered. With just three basic ingredients—vodka, ginger beer, and fresh lime—this cold, classic cocktail recipe is definitely a keeper. (Via Cookie and Kate)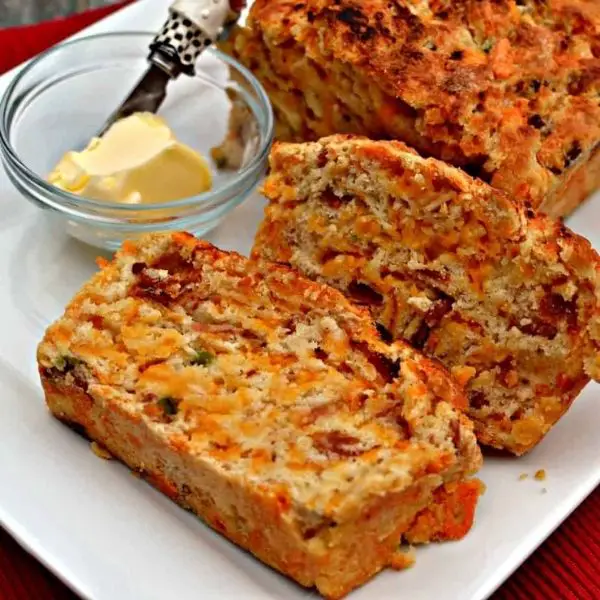 You won't be disappointed with this tasty, savory bread packed full of crispy smoked bacon, mildly spicy jalapenos, and cheddar. The best part is you don't need any yeast! Served as a side dish or as an appetizer with dip, it's a real winner with everyone, even those who aren't fans of beer. (Via Small Town Woman)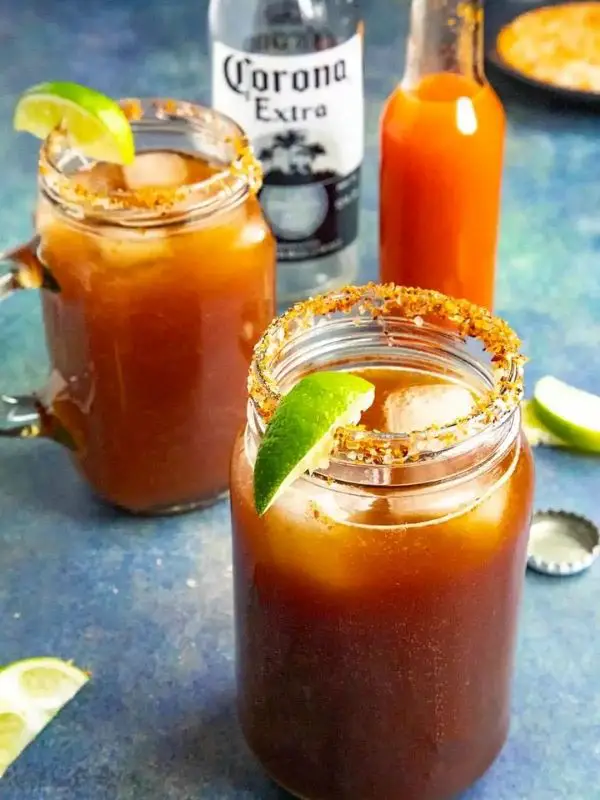 It's time to shake your taste buds with this traditional Mexican drink made with light Mexican beer, Clamato juice, freshly squeezed lime juice, hot sauce, soy sauce, Worcestershire sauce, and ice. If you love anything spicy, you will love this michelada drink. (Via Chili Pepper Madness)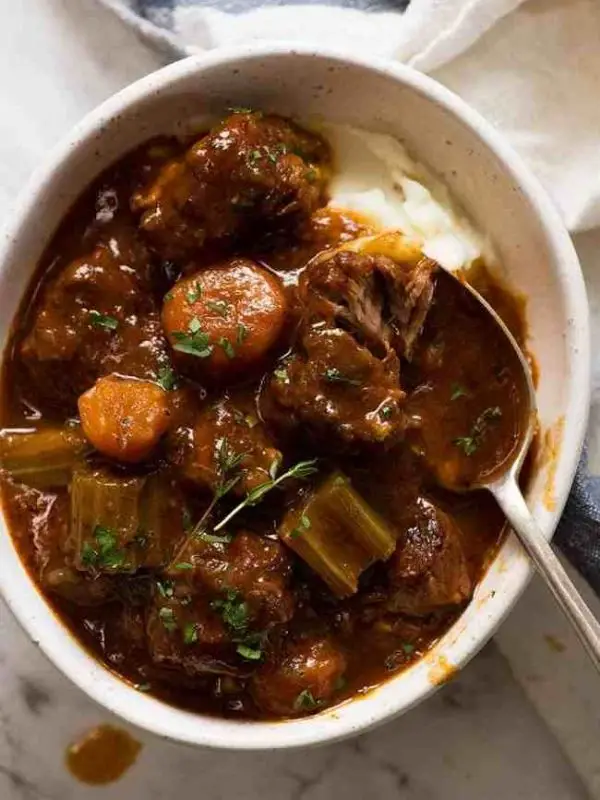 Nothing can beat a hearty stew as the ultimate comfort food. And now you have to try this another level of deliciousness. Can be made in the oven, stove, in your slow cooker, or pressure cooker, you sure will find the bowls scraped clean second after you serve this on your dinner table. (Via RecipeTin Eats)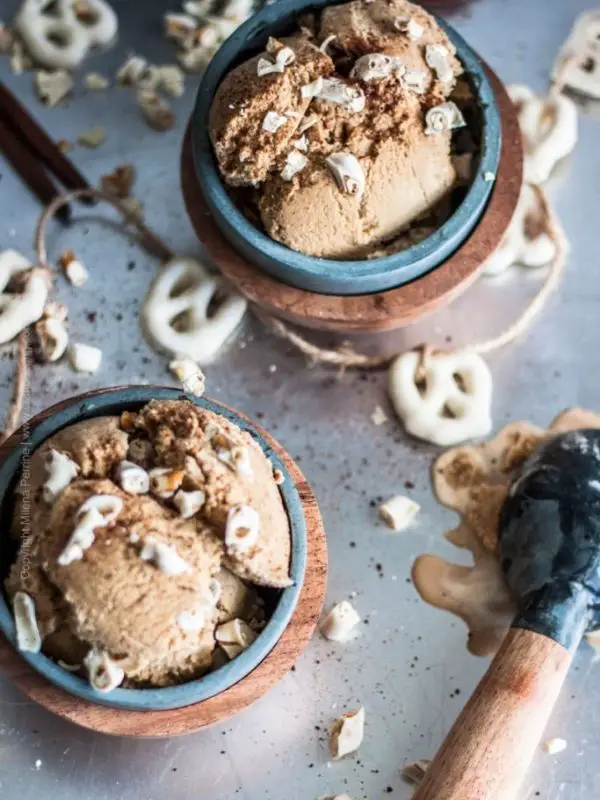 Beer and ice cream lovers, it's time to make your own stout ice cream with this creamy, velvety, soft, and taste so good. If you have never tried stout ice cream before, then this amazing recipe is perfect for you. Definitely will be repeated! (Via Craft Beering)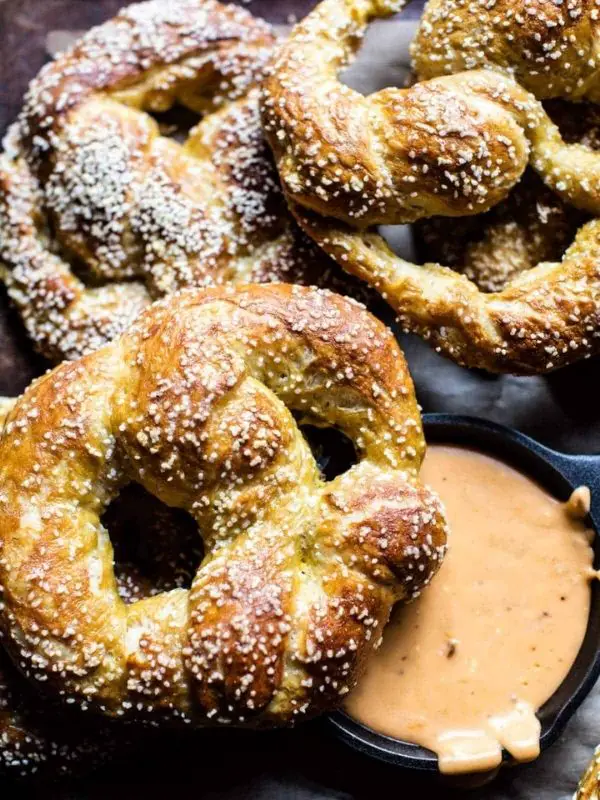 If you're like me, then pretzels are one of a few dishes that you will devour in a minute. These cheesy soft pretzels are what every carb and cheese freak needs. And the chipotle queso complements the soft pretzels. You really are going to love this recipe! (Via Half Baked Harvest)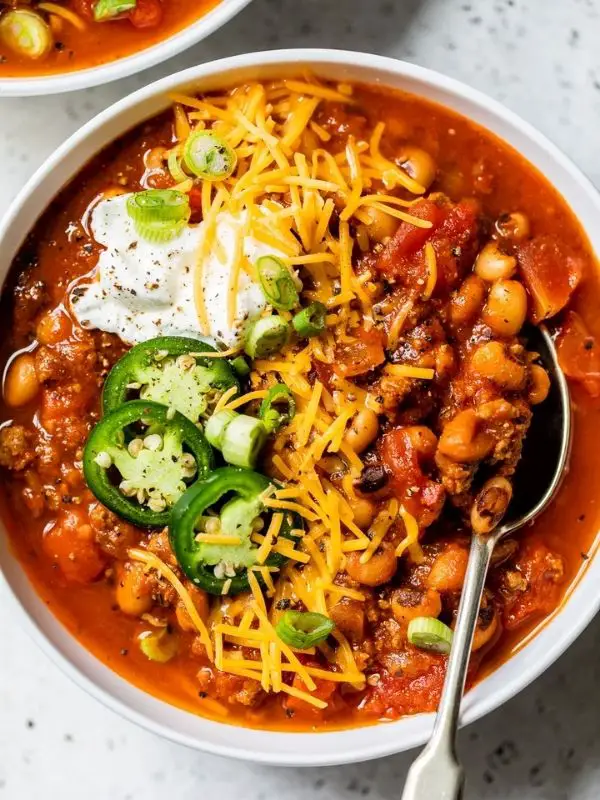 Nothing is greater than a crazy flavorful chili on a cold, windy day. But why not make it tastier by replacing the broth with beer? Well, this recipe will show you how and this dish is sure will be a crowd-pleaser. (Via The Almond Eater)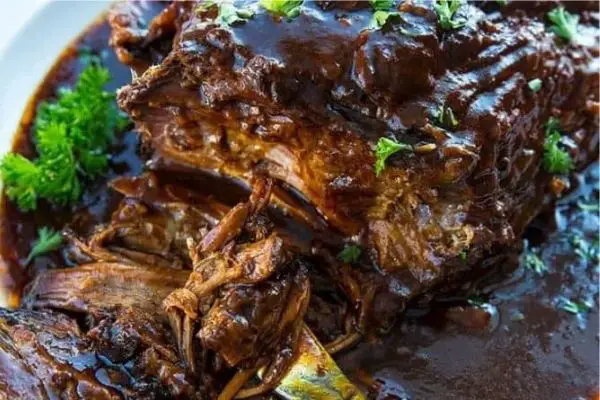 It is time to dust off your slow cooker and make this scrumptious dish made with Worcestershire sauce, tomato paste, brown sugar, beef brisket, beef bouillon, natural root beer, onion powder, and honey BBQ sauce. This recipe will be the tastiest slow cooker brisket you've ever made. (Via The Kitchen Magpie)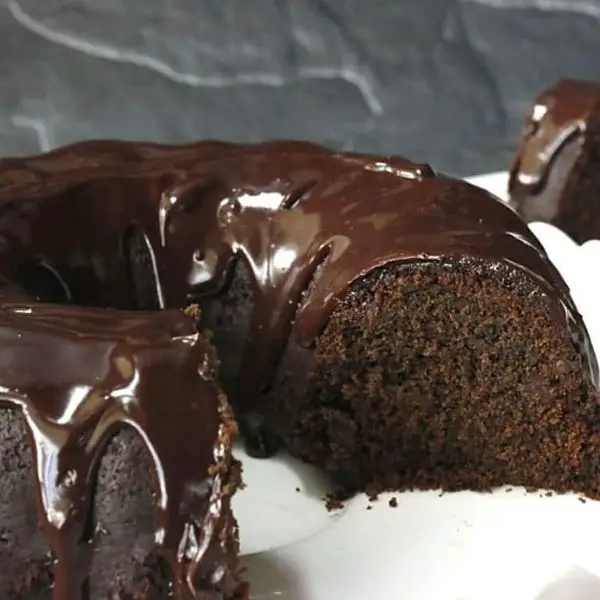 You may already know that beer and chocolate pair well together, but have you tried them? Especially in a cake form? This decadent, rich chocolate cake is so beautiful and incredible. Perfect for Father's Day cake. (Via One Hot Oven)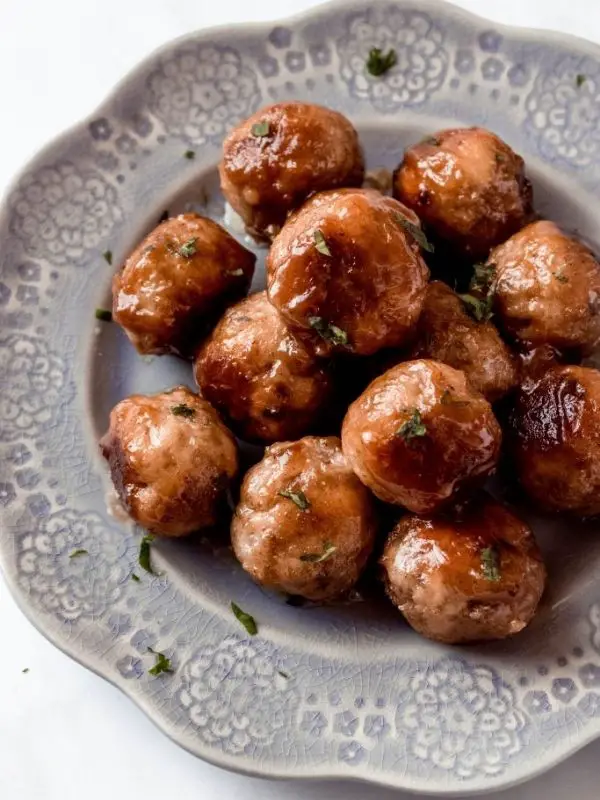 If you want something different than your usual meatballs, search no further. Using simple ingredients, these tender, glossy, tangy, and flavorful meatballs make for a great appetizer or main family dish! (Via Damn Spicy)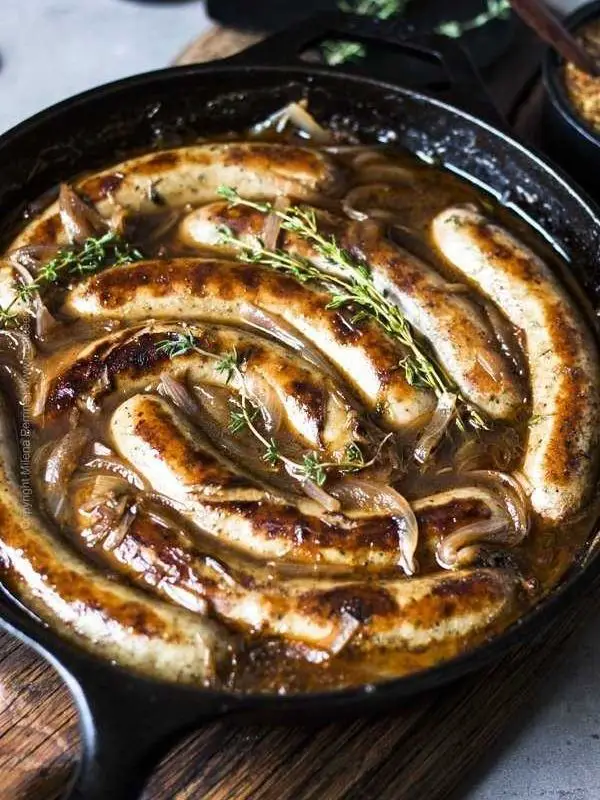 Simmered in a delicious malty beer sauce with soft, almost caramelized onions, then served with mashed potatoes, these delicious brats are something you've got to try asap. You will find yourself making this classic German dish again and again. (Via Craft Beering)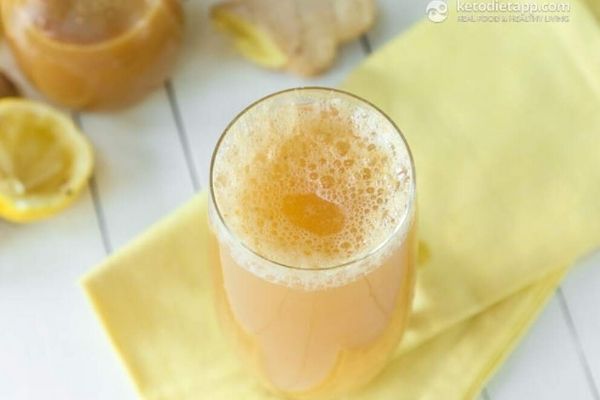 Ginger root, Sukrin Gold, water, and lemon juice are the ingredients that you will need to make this simple, sugar-free beer. This recipe is also great if you want to make a low-carb Moscow Mule cocktail. (Via Keto Diet)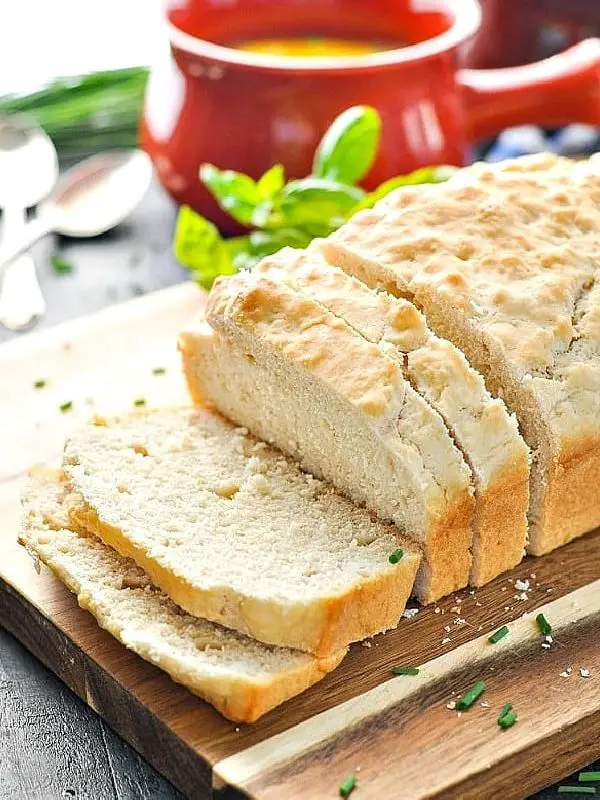 You only have self-rising flour, sugar, and beer and you're wondering what to do with them? Well, I've got you covered. With only 3 ingredients and no baking skills required, you can make this tasty, quick, and easy loaf that will be your new go-to recipe. (Via The Seasoned Mom)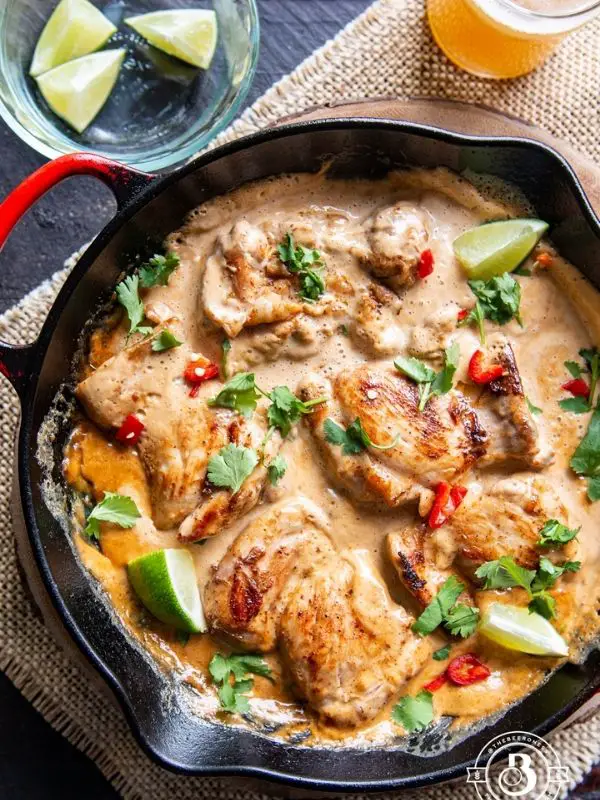 If you love all things peanut sauce, you need to put this on your must-try recipe list. Even though this dish didn't use skewers as normal satay would, but the combination of peanut sauce with the beer still makes this chicken taste absolutely delicious. Definitely will put a smile on everyone's face around the dinner table. (Via The Beeroness)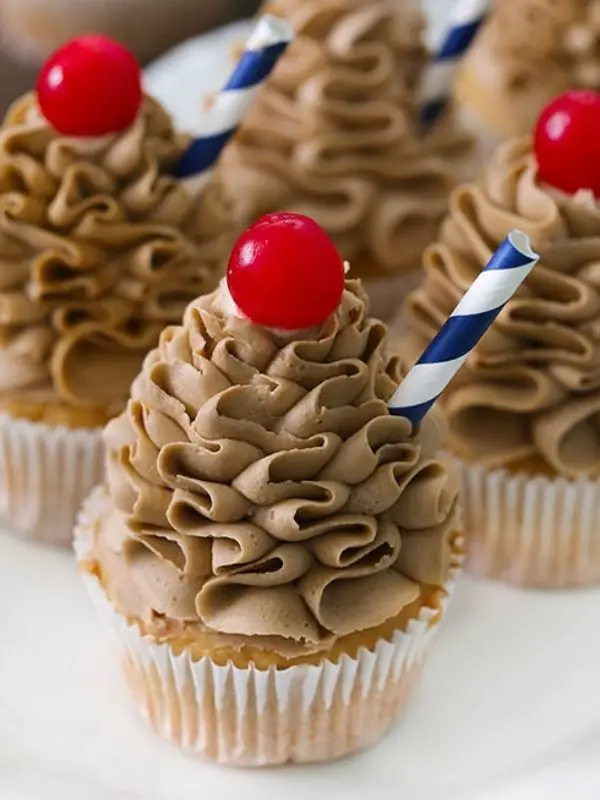 Satisfy your sweet tooth craving with decadent, moist, and flavorful cupcakes, and pack plenty of root beer flavor. This is a perfect cake if you're looking to elevate your dessert game for the next holiday party! (Via Swanky Recipes)