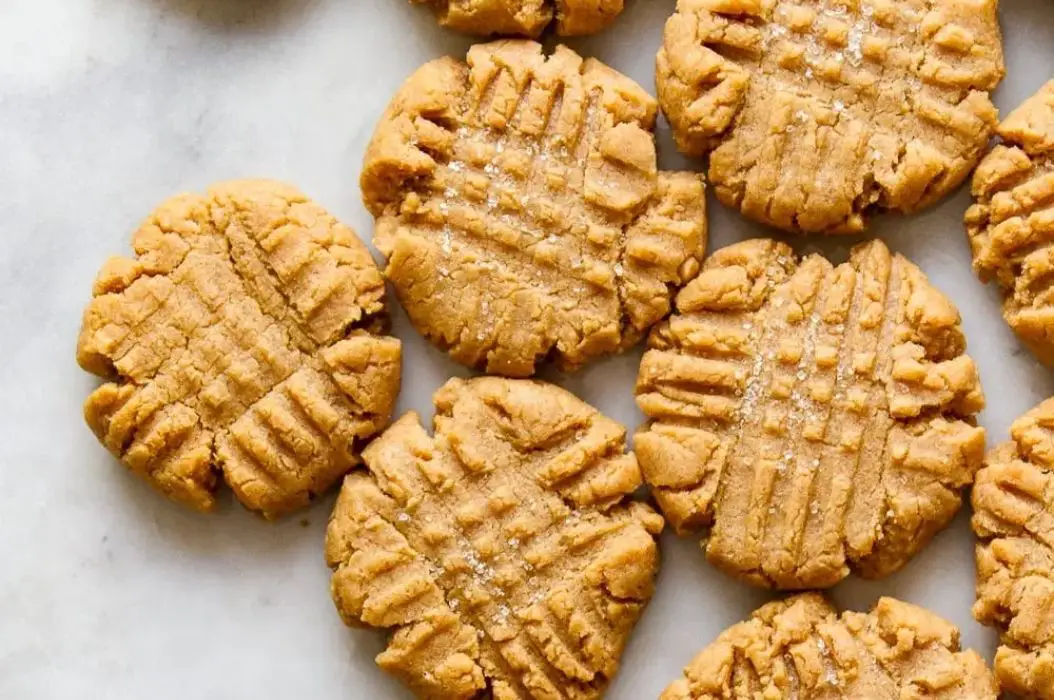 Peanut butter is not only for your favorite childhood sandwich, but it is also the perfect ingredient for so much more. Like these delicious peanut butter cookie recipes.
With these recipes, you can make peanut butter cookies from scratch or without even turning on the oven. Whether you're baking for yourself or family members or even for guests, I've rounded up the best peanut butter cookies that are proven crowd-pleasers.
Not only delicious, but these recipes are also will quickly become a go-to when you need a sweet treat when the craving strikes.
From classics like peanut butter Hershey kiss cookies or chocolate chip cookies to something like keto peanut butter cookies and no-bake cookies. There's a recipe you're sure to love!
14 Delicious Peanut Butter Cookie Recipes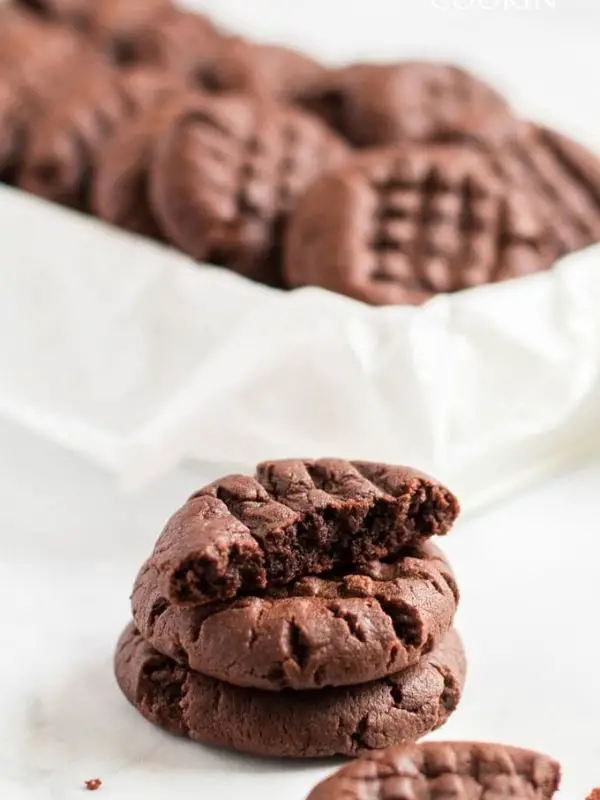 Peanut butter cookies and chocolate? Yes, please! Substituting some of the flour with cocoa powder gives these yummy cookies a kick of chocolate with peanut butter flavor. This peanut butter cookie recipe is so delightfully sinful. (Via Amanda's Cookin')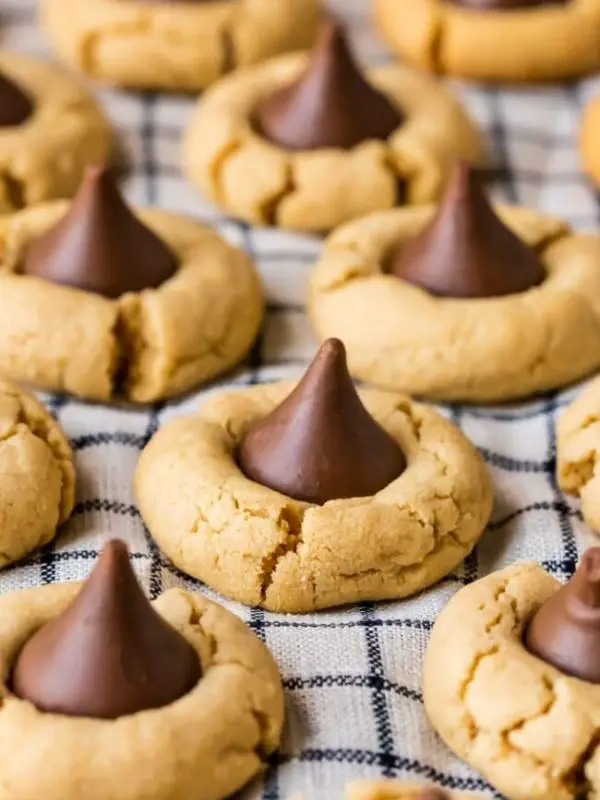 If you love peanut butter and Hershey kiss, then these classic cookies are a thing that you cannot get enough of. These perfect peanut butter cookies with a chocolate kiss atop are perfect for Christmas baking! (Via The Cookie Rookie)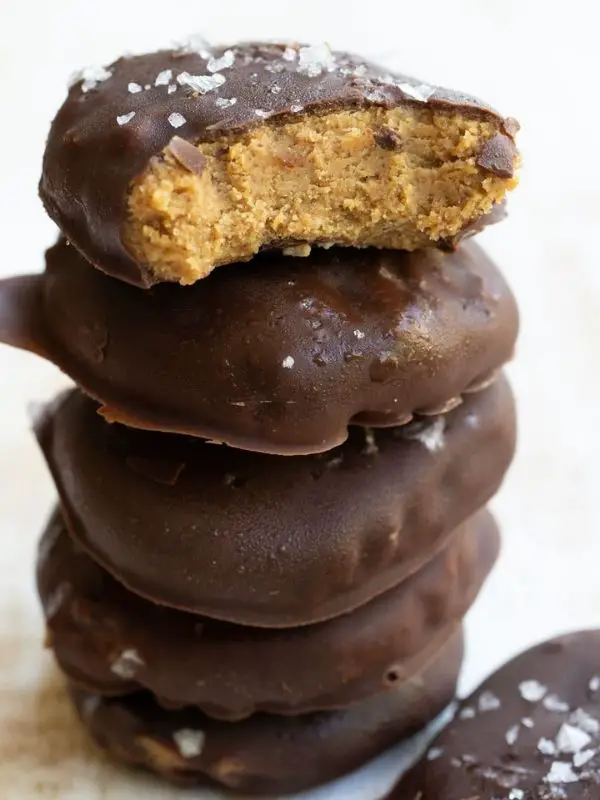 These utterly delicious cookies only need 4 ingredients to make and it requires no oven. The best part is one cookie is just 1.6 g net carbs. Now you have a perfect keto sweet treat to eat when the snack cravings strike! (Via Sugar Free Londoner)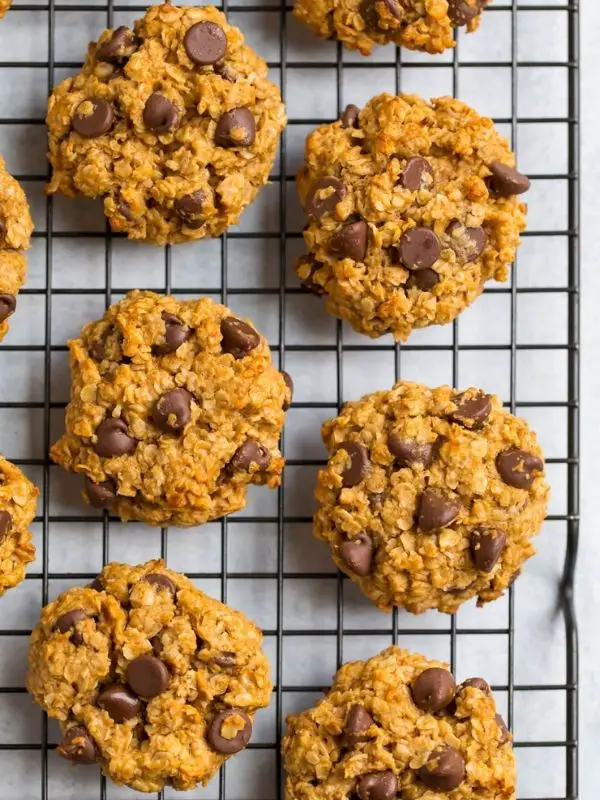 Snacking just got a whole lot healthier with these chewy peanut butter cookies that are packed with wholesome ingredients, such as oats and honey. Now you have a new recipe to add to your healthy dessert list. Definitely a keeper! (Via Well Plated)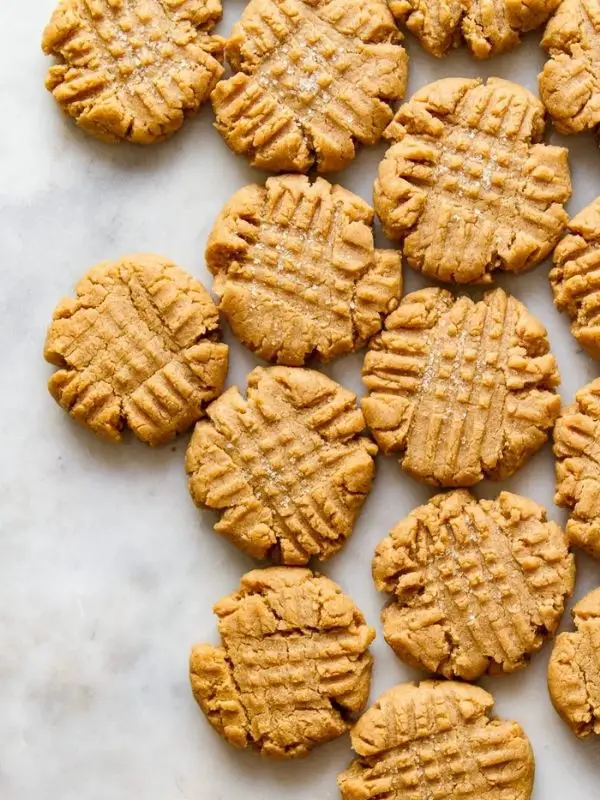 Almond milk, sugar, flour, vanilla, and peanut butter are the ingredients that you'll need to make these simple yet soft and chewy homemade peanut butter cookies. You won't find your family member complaining about these vegan cookies. (Via The Simple Veganista)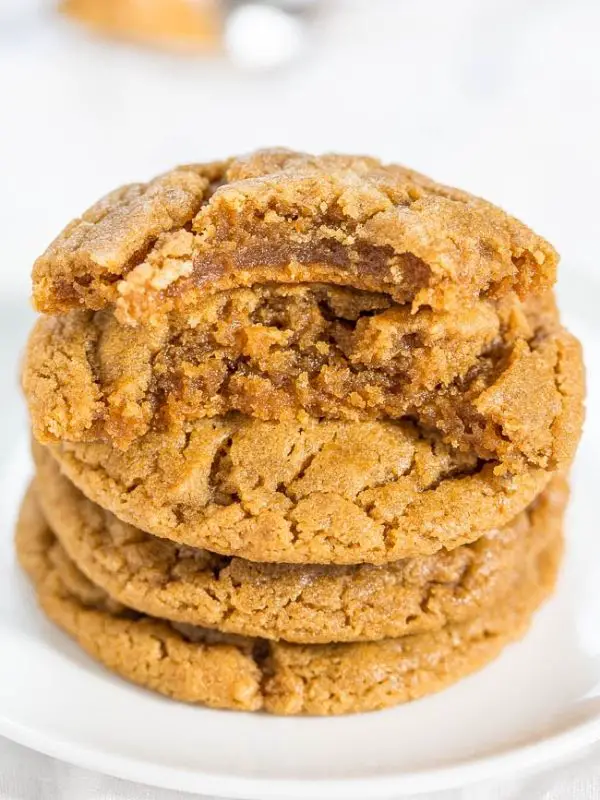 No one will ever notice that these peanut butter cookies weren't made with flour and butter. It won't make them any less delicious because you will get a cookie that's full of bold, peanut butter flavor. Guaranteed you won't be able to stop eating the cookies. (Via Averie Cooks)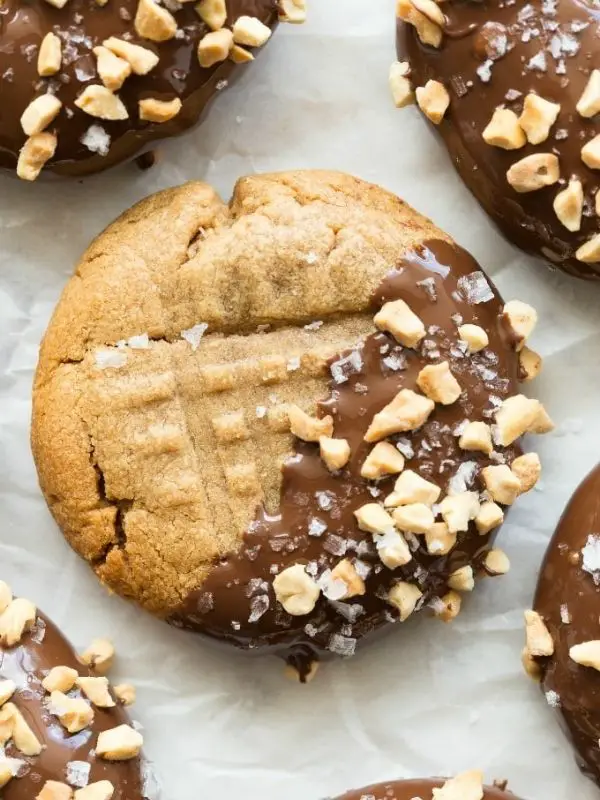 Craving a peanut butter cookie after all this talk, but you just have peanut butter, granulated sweetener, and egg? I got you! These super easy and super simple 3 ingredient peanut butter cookies are a delicious keto treat everyone will enjoy. Keep these easy peanut butter cookies in mind whenever you need a speedy snack to serve. (Via The Big Man's World)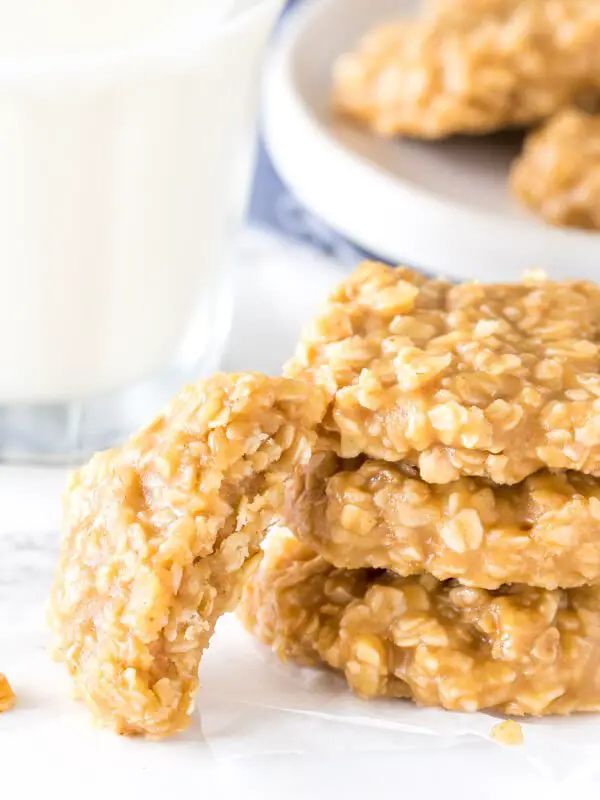 Don't feel like turning on your oven? I've got you covered! Filled with peanut butter and oatmeal, these simple and chewy cookies come together with only 6 ingredients that you probably already have in your pantry. A great dessert to satisfy your sweet tooth craving. (Via Just So Tasty)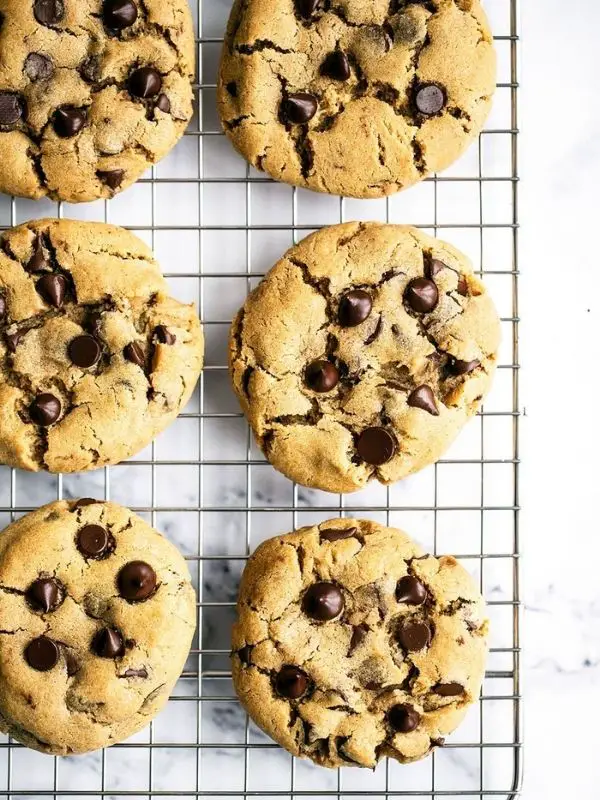 A mixture of peanut butter and chocolate chips creates an outrageously good traditional peanut butter cookie that has been almost everyone's favorite cookie. But what makes this recipe more awesome? No stand mixer is required.
These thick, chewy, and wonderful cookies are begging to be dunked in a glass of milk. Are you craving them yet? (Via Handle The Heat)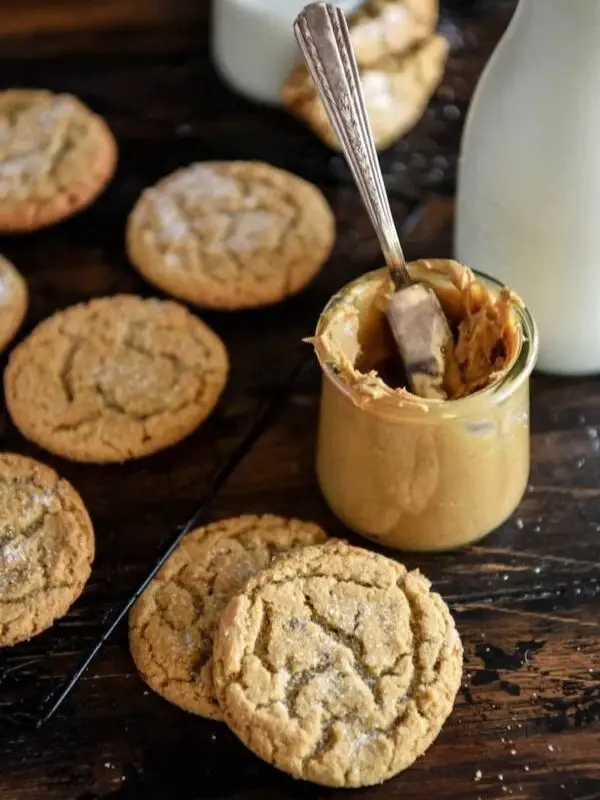 If you're looking for thin classic peanut butter cookies with crispy edges, super soft chewy centers, tons of peanut butter flavor and take less than 30 minutes to make, this is the perfect cookie recipe. Grab a glass of milk and start munching. (Via The Novice Chef)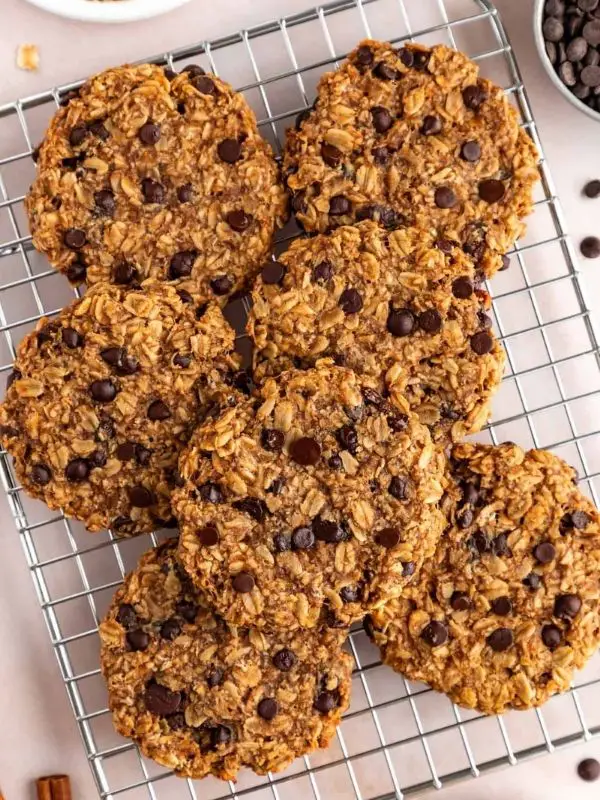 Swap out flour with banana to make this easy healthy dessert! All you'll need to make these flourless peanut butter cookies is rolled oats, overripe bananas, and peanut butter for an easy batch. These will be the healthiest peanut butter cookies you'll ever eat. (Via Purely Kaylie)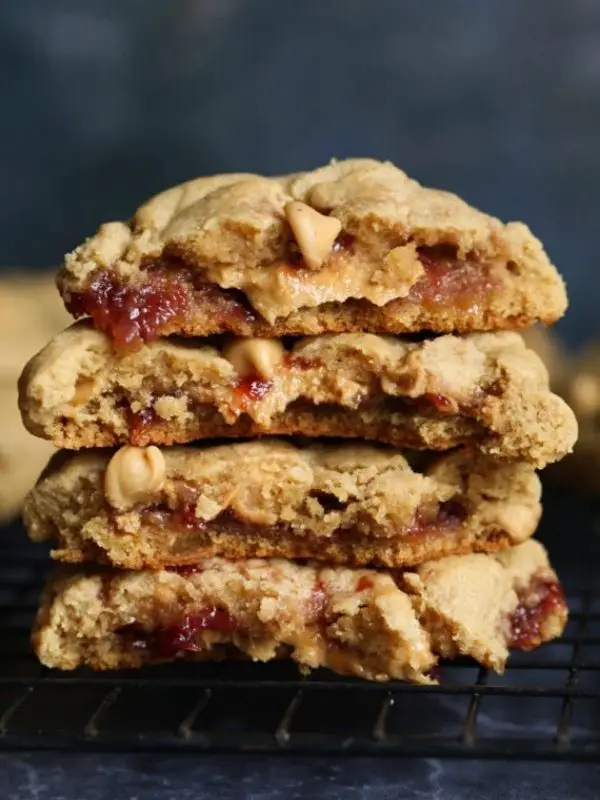 These peanut butter cookies hide a crazy-good treat inside: strawberry preserves. And not just that, but the recipe also adds peanut butter chips that make them out of this world.
If a peanut butter & jelly sandwich is your favorite childhood sandwich, then this recipe is going to be your new favorite cookie! (Via Cookies and Cups)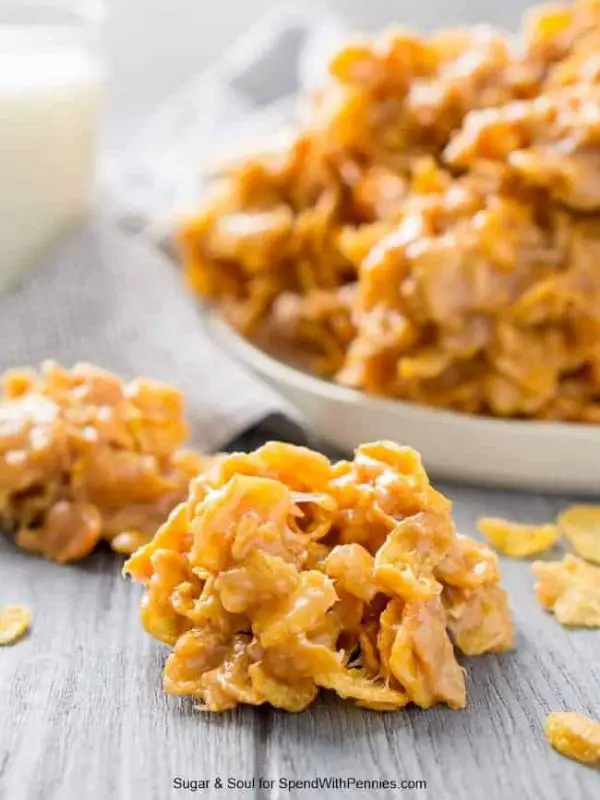 There's nothing wrong with giving your cornflake a little upgrade. Like turning them into these no bake sweet and salty cookies. The ingredients are so easy, the prep is simple, and they will be ready in no time. (Via Spend With Pennies)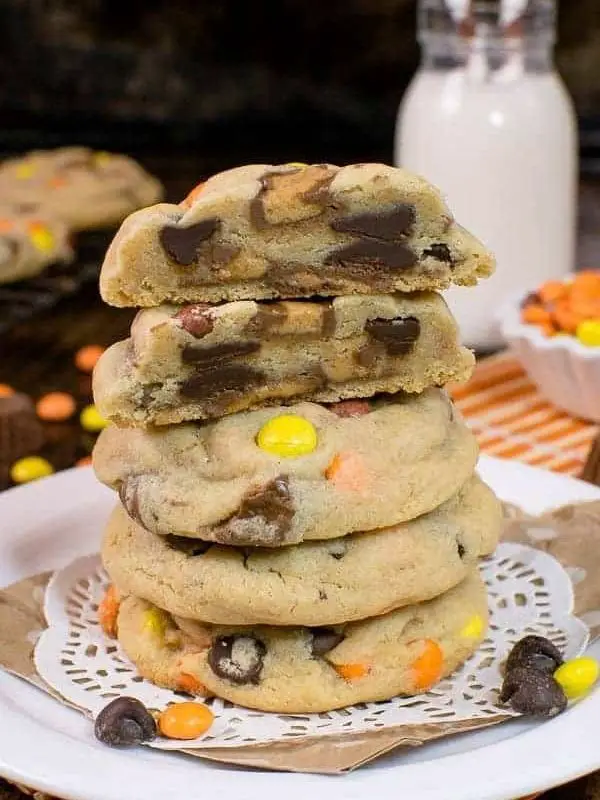 If it's soft and chewy peanut butter cookies you're after, you'll love this secret weapon: pudding mix. Pudding mix? Yep, you read that right!
These classic, puffy peanut butter cookies are loaded with candy thanks to Reese's Pieces, chocolate chips, and peanut butter cups. This yummy peanut butter cookie recipe will be the talk of the party. (Via Inside BruCrew Life)
Be sure to follow me on Pinterest for more recipe ideas. Happy munching!