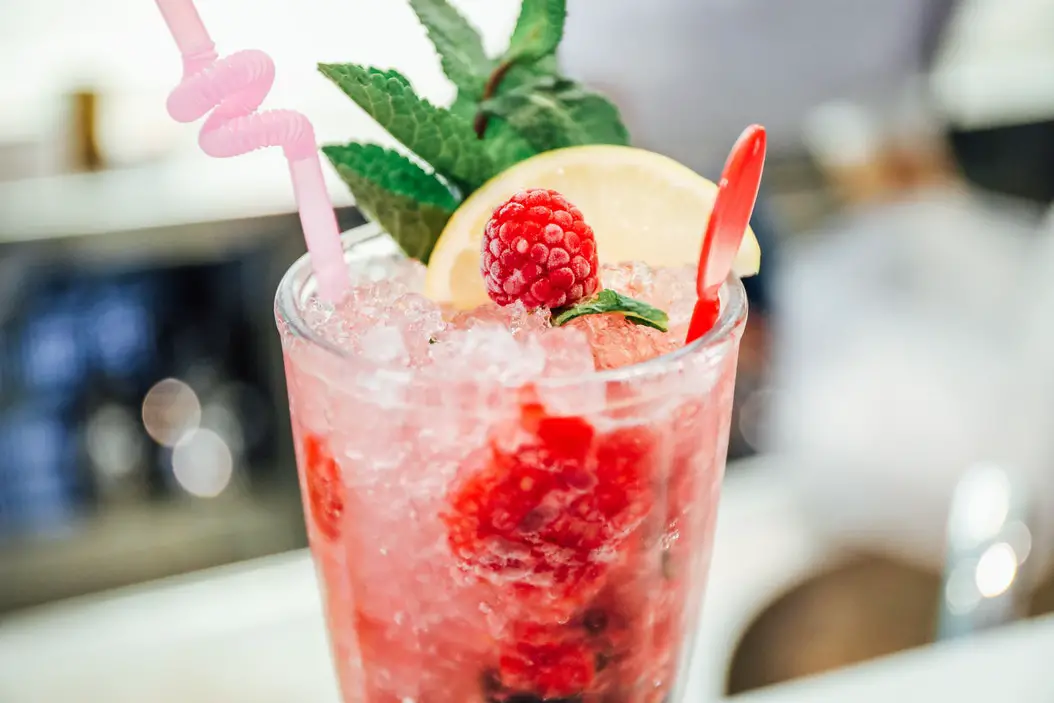 Nothing better than sipping fruity flavored, brightly colored, and cold non-alcoholic drinks on a hot summer day!
Especially when the temperature is really hot and you've been outside for a while, then I believe you would imagine yourself drinking a glass of cold drink with water droplets on the outside of the glass like a scene in a sprite ad to quench your thirst.
Or maybe you just want to enjoy the day on your back porch with a cold drink in your hand. Whatever it is, you usually reach out for a store-bought beverage when actually you can make cold drinks that are easy and have more natural flavors like these non-alcoholic drinks.
These non-alcoholic drinks, from lemonades to punches are super-refreshing.
So take a look and pick your favorite of these easy and delicious non-alcoholic drinks that are great for any occasion especially on hot summer days.
11 Refreshing Non-Alcoholic Drinks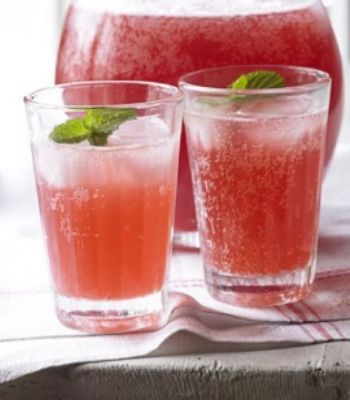 Try to make this lemonade instead of buying it at the store and you'll get an endless flavor combination of raspberries with homemade lemonade. And it's so easy to make, you just need caster sugar, lemons, orange, punnets raspberries, fresh mint, and ice. (Via BBC Good Food).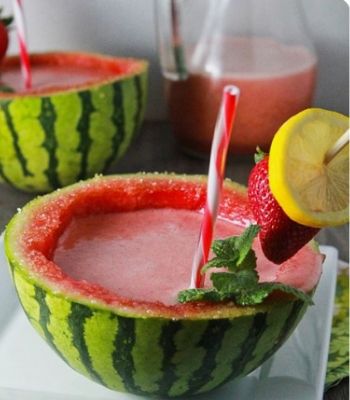 If you like these two shades of green fruit and the beautiful red color in them then you need to make this recipe. Made from mini seedless watermelon, lemon juice, frozen strawberries, sugar, and ice, this watermelon-strawberry lemonade will make your summer refreshing! (Via Table Spoon).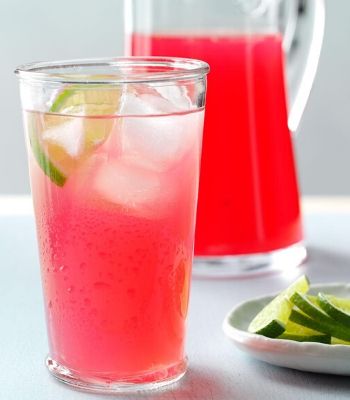 This recipe is so easy and it's ideal for you if you don't want to do much on summer days but still want to enjoy a fresh drink. Cranberry juice, lime juice, sugar, ice, and grated lime zest are what you need to make this recipe. (Via Taste of Home).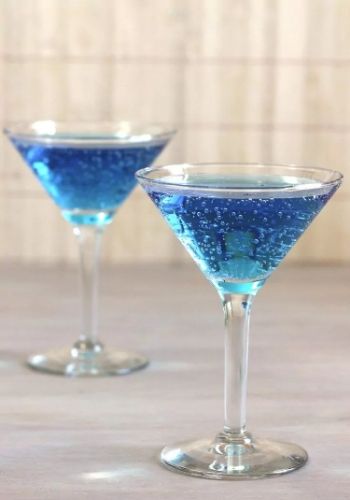 For those who enjoy blue cocktails but are looking for a non-alcoholic version, this drink is for you. Taste like a blend of berry and orange flavors — thanks to Hawaiian punch called Polar Blast — and white cranberry juice that preserve this beautiful blue color. You can also add garnish like an orange slice or lemon. (Via Mix That Drink).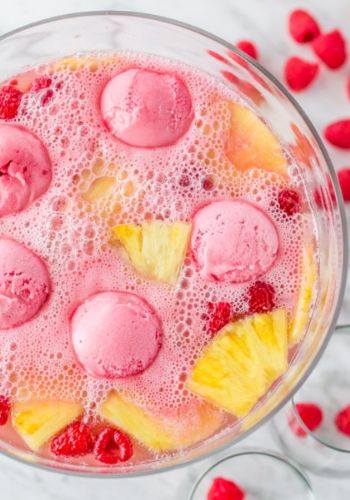 This colorful floating sherbet fruit punch is so pretty and refreshing. Sierra Mist Sprite, Club Soda, fruit punch, pineapple juice, and scoops of raspberry sherbet ice cream are all it takes to make this recipe. A perfect drink for family gatherings, church potlucks, and a summer party. (Via Natasha Kitchen).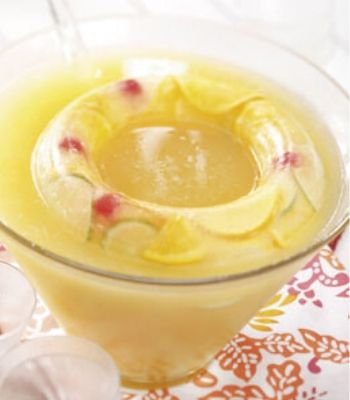 look at this creative ice ring filled with fruit slices -lemon, lime, orange- and frozen pineapple orange juice, frozen lemonade, and frozen limeade that make this drink thirst-quenching! This refreshing punch is also perfect for those who don't really like sweet drinks. (Via Taste of Home).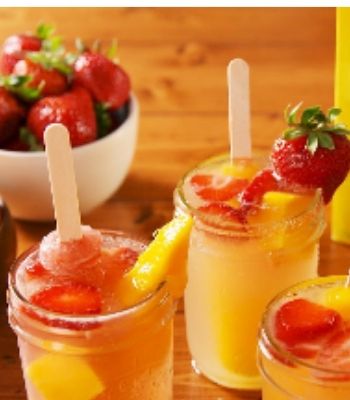 Grab your closest friend to your backyard and serve this delicious punch with a popsicle as ice cubes that are perfect for a summer party. You can also serve this for your kid's summer party, it has cubed mango and sliced strawberry where they can have fun with the popsicle. (Via Delish).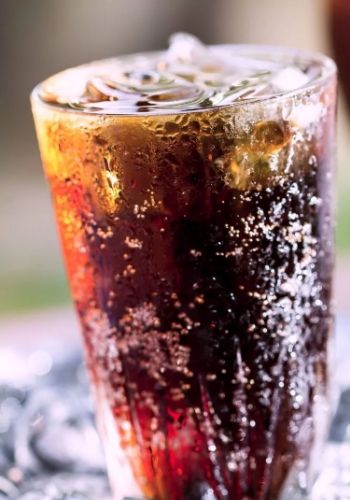 This delicious drink is so easy because you just need 3 ingredients: cola, cranberry juice, and vanilla extract. Fill a 3/4 glass with cola then fill the rest with cranberry juice and it's ready to serve in about 2 minutes. A perfectly refreshing drink for barbecue. (Via Snappy Living).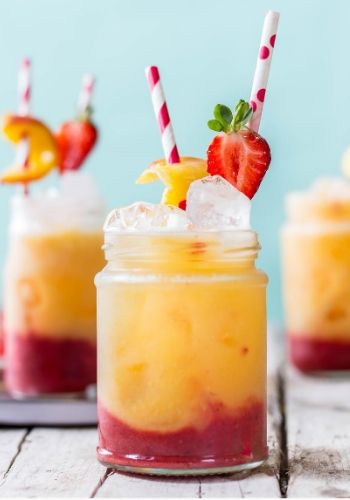 Hot summer days call for cold drinks, and nothing will look like this simple, refreshing, and beautiful drink made from roasted peach and strawberry fizz.
You just need to cut strawberry and peaches in half, roast them then blend the peaches with apple juice. blend the strawberry separately. Pour them in a jar and Voila! A perfect drink for summer is ready to serve. (Via Use Your Noodle).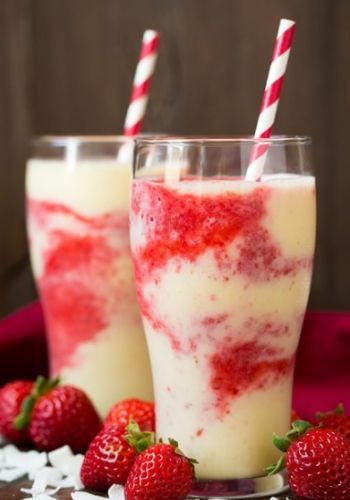 Summer means an abundance of good fresh fruit at great prices. So you better use that time by drinking many smoothies from the fruit that you bought.
Strawberry, banana, pineapple, coconut greek yogurt, and unsweetened coconut milk are all you need to make this smoothie. This smoothie is also a perfect way to cool off your body during hot summer days! (Via Cooking Classy).
Which Drink Do You Like The Most?
Make it immediately if you find a non-alcoholic drink on this list that quenches your thirst. And you can also add some fruit or extract it with some flavors to match your taste.
Follow me on Pinterest for more recipe ideas!