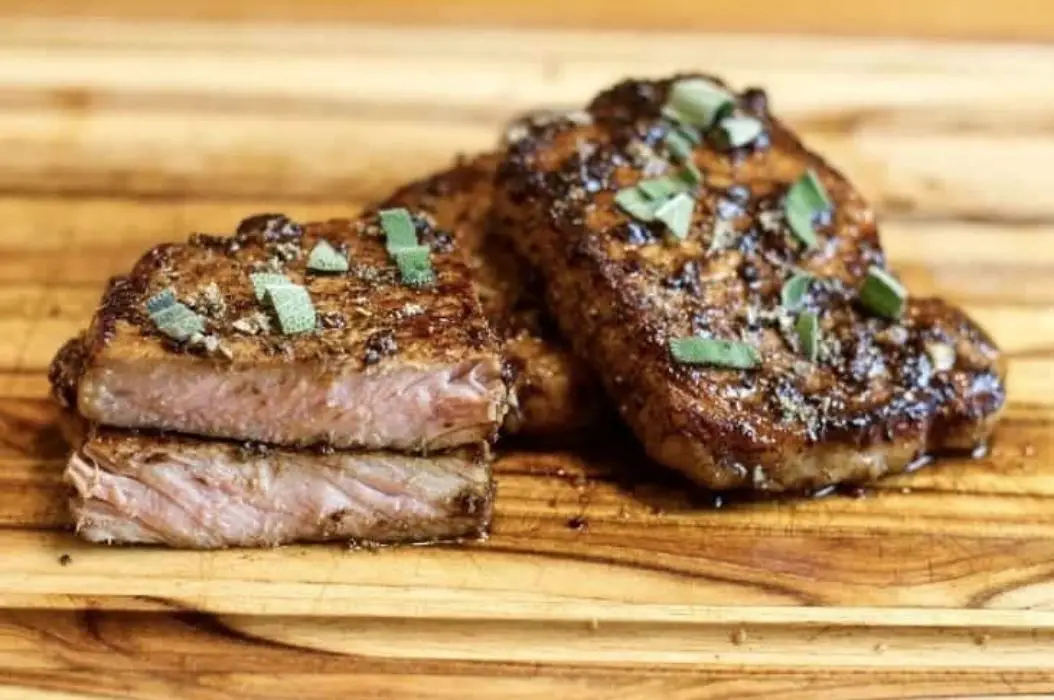 Looking for an easy pork chop recipe for a weeknight dinner? Well, these best pork chop recipes that I've collected are easy and quick enough to throw together if bored with chicken and fish. Not only it's so easy to make, but this inexpensive meat also flavorful.
From baked to pan-fried, boneless or bone-in, these super juicy pork chop recipes will give you many delicious options for your dinnertime.
22 Juicy Pork Chop Recipes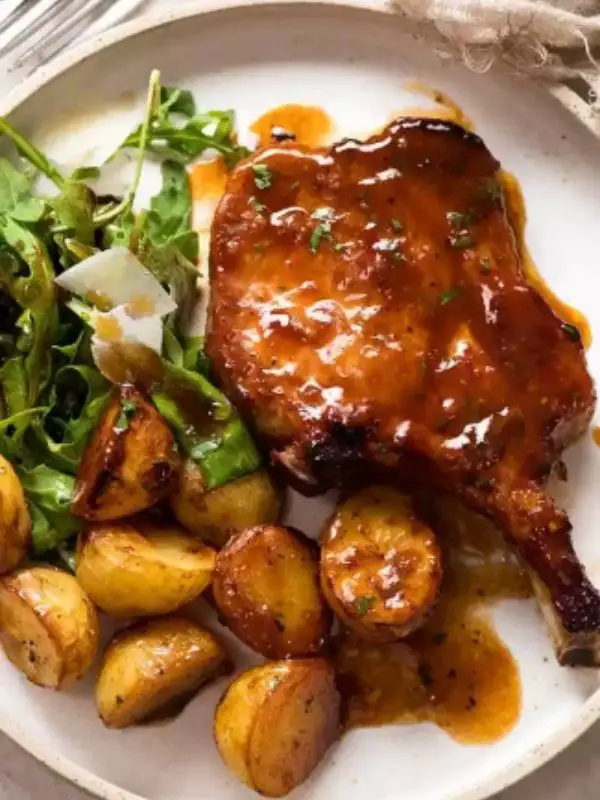 You won't find your baked pork chops lacks caramelization, because this sticky golden sauce made with brown sugar, soy sauce, ketchup, Worcestershire sauce, and apple cider vinegar makes this savory and a bit sweet pork chop scrumptious. (Via Recipe Tin Eats)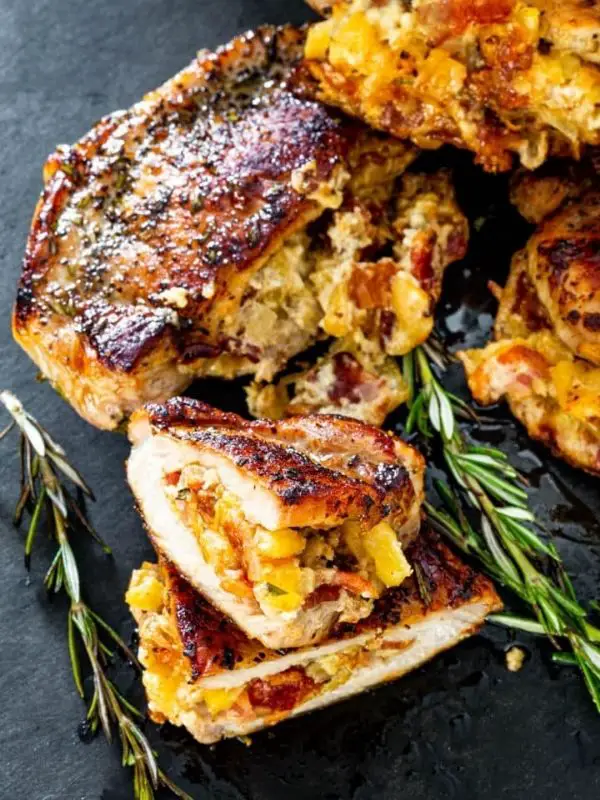 Loaded with a delicious apple, then elevated by adding bacon and blue cheese not only make this dish exquisite but the combination is also will satisfy you. If you to impress people around the dinner table, then this is the perfect recipe. (Via Jo Cooks)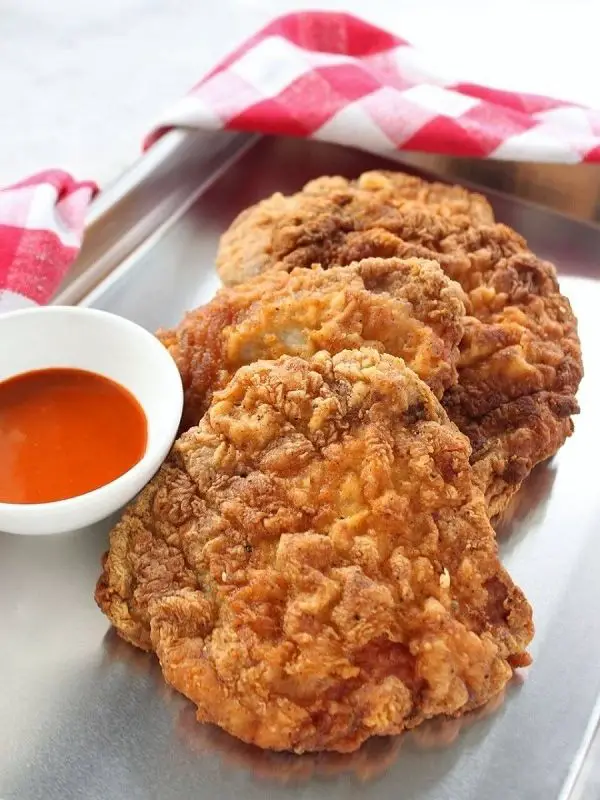 If deep-fried foods are your ultimate comfort food, then you need to try this American favorite dish. These pork chops pack a fiery punch thanks to an egg dip of hot sauce and cayenne. But don't worry, you can still adjust the spicy level to devour these super crunchy, juicy, and crispy pork chops. (Via Dish n The Kitchen)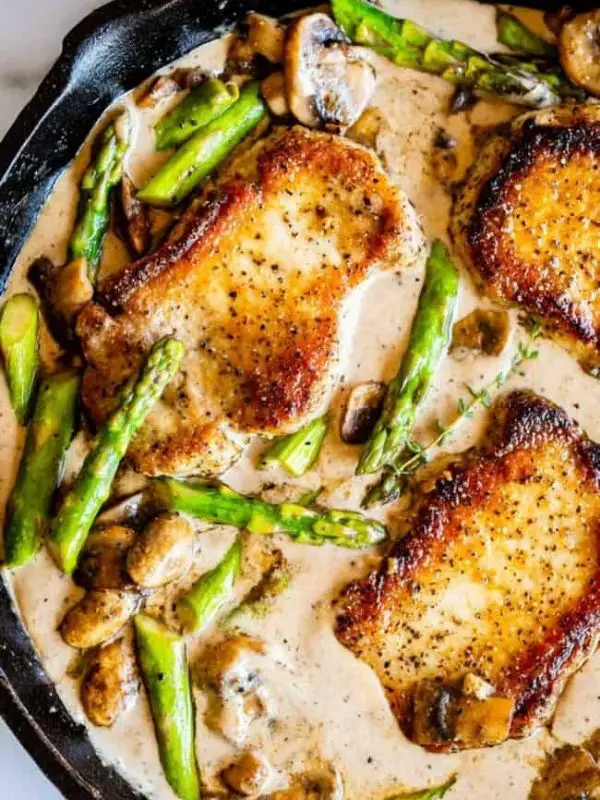 Looking for a deliciously easy dinner that can be done in 30 minutes? Search no more. Pan seared until perfection then add them to a creamy sauce pan with sautéed mushrooms and asparagus. A sophisticated dish for an easy weeknight dinner! (Via The Food Charlatan)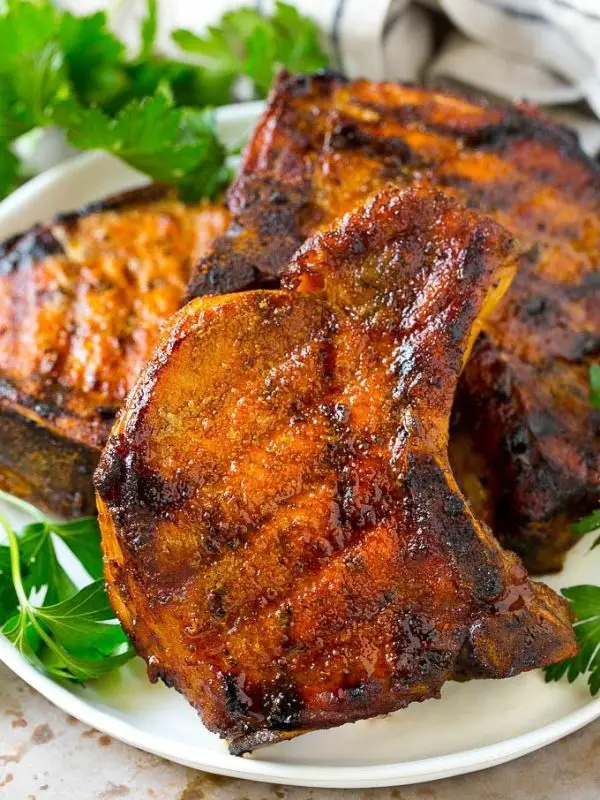 Packed with flavor thanks to a brining process that prevents the pork from drying out before it is coated in homemade BBQ spice rub. And once you make these tender and juicy pork chops, you definitely will add this to your dinner rotation. (Via Dinner At The Zoo)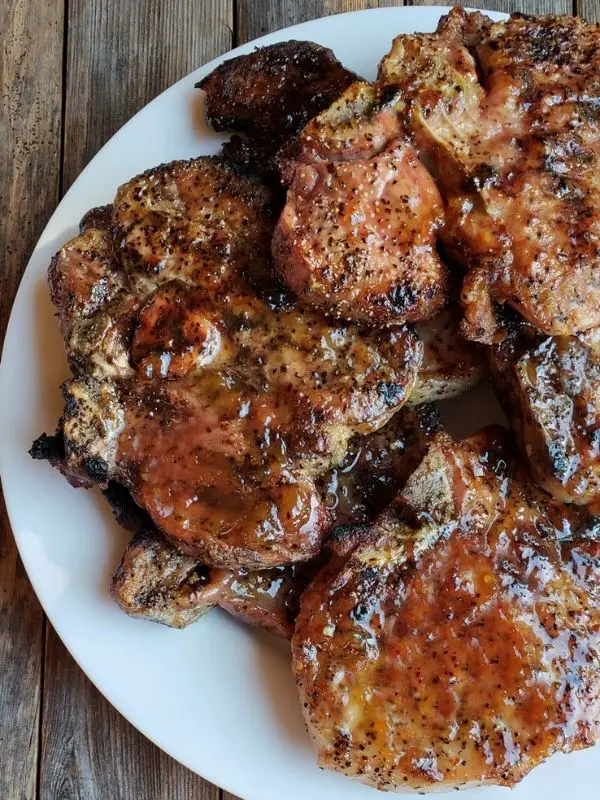 Want to make some use of your indoor or outdoor grill? Then I've got the perfect recipe for you. Made with peach jam, dry white wine, butter, red pepper flakes, and jalapeno, this juicy sauce is what every grilled pork chops needs. (Via Noble Pig)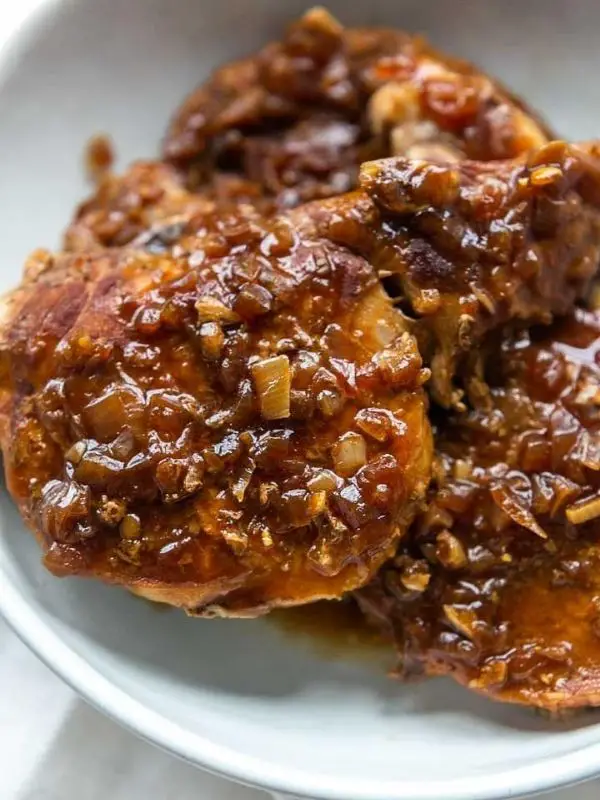 Who'll say no to tasty pork chops from a crockpot? Sweet soy sauce, Worcester sauce, cornstarch, scallion, vegetable broth, garlic, pork chops, and red and white onion are the ingredients that you need to make this fall off the bone tender and soft dish. (Via The Tortilla Channel)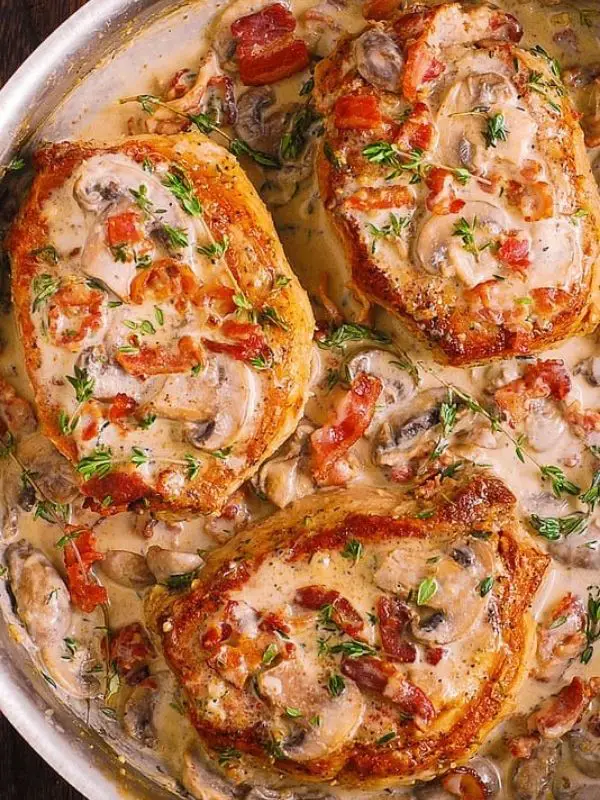 Forget dry and bland pork chops meat, instead, make these dangerously delicious and easy pork chops smothered in creamy mushrooms and you probably already have all the ingredients in your pantry.  Trust me, anything that comes with bacon is straight up delicious! (Via Julia's Album)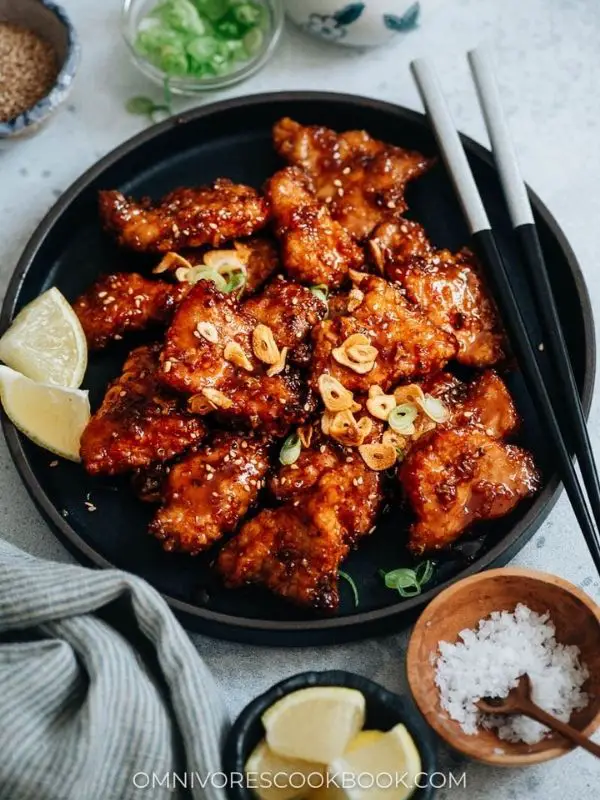 Who doesn't like honey garlic dish especially with pork chops? The sweet taste is really unforgettable. But why don't you change your usual recipe a little bit? By marinating it first then fry the pork until crispy before you cook them with honey sauce. Sounds delicious, right? No doubt your family will love this heavenly flavor Chinese restaurant-style dish. (Via Omnivore's Cookbook)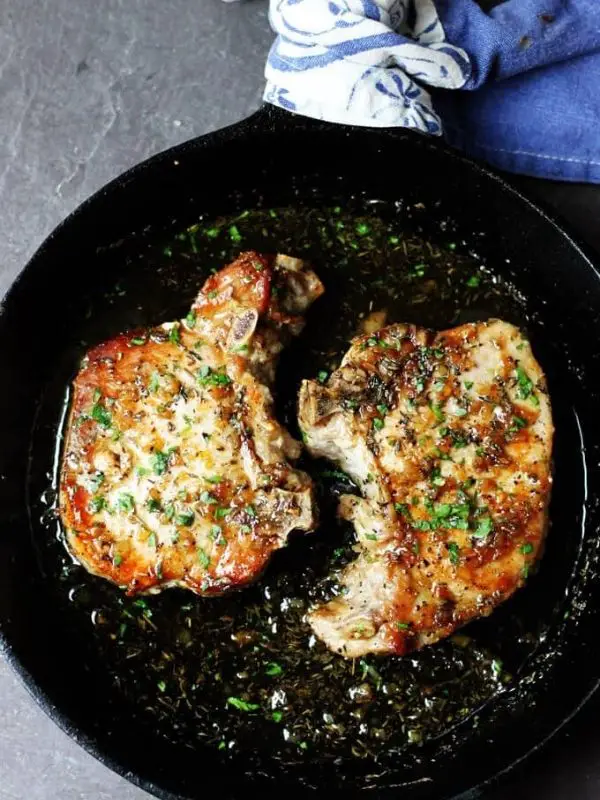 Want a juicy pork chops dish that comes together in 15 minutes? Then you need to try this super easy recipe. Features dried herbs, like thyme and oregano, and garlic to balance the sweet brown sugar sauce, this delicious dish is definitely a keeper! (Via Eating European)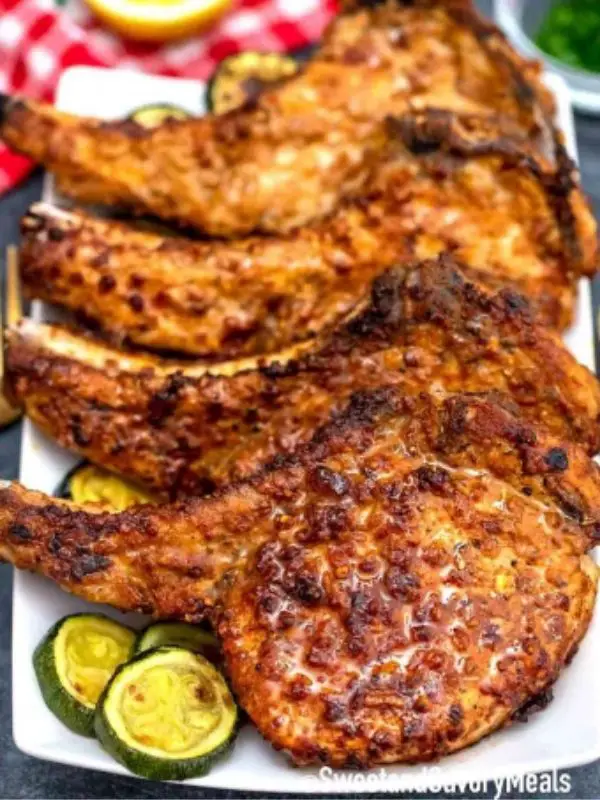 Brushed with olive oil, then coated with a mixture of grated Parmesan, smoked paprika, Italian dried herbs, ground mustard, and onion & garlic powder, before cooked in an air fryer. Not only this will be the juiciest and crispiest pork chop in an Air fryer you've ever had, but this flavorful dish is also healthier and requires very little prep work. Surely will become your family staple dinner! (Via Sweet and Savory Meals)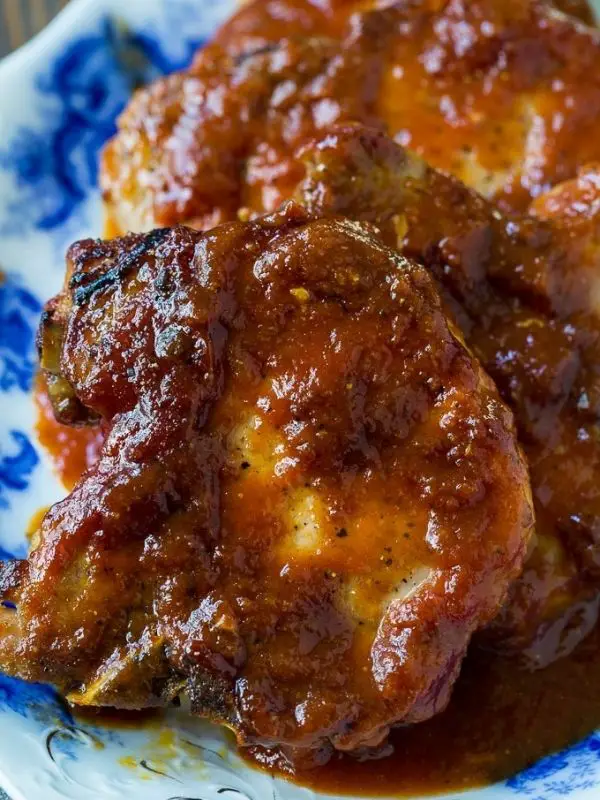 If these scrumptious pork chops didn't make your mouth water, then I don't know what is. But regardless of that, this delicious pork covered in a bit spicy BBQ sauce is sure will be your new comfort food. (Via Spicy Southern Kitchen)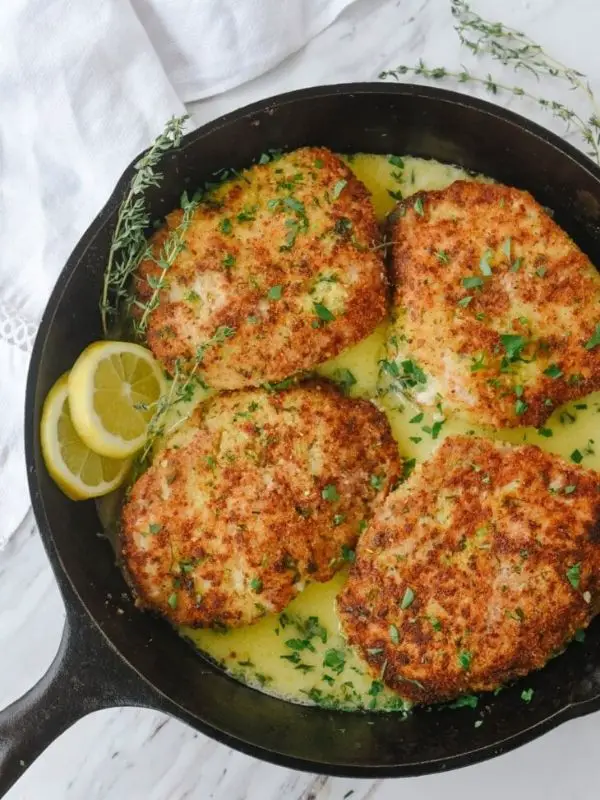 Isn't it a bit boring and dry if you just eat breaded pork chops? Well, this lemon butter sauce made with lemon juice, wine, whipping cream, garlic, shallots, and butter is the perfect complement to the breaded pork chops. (Via Leigh Anne Wilkes)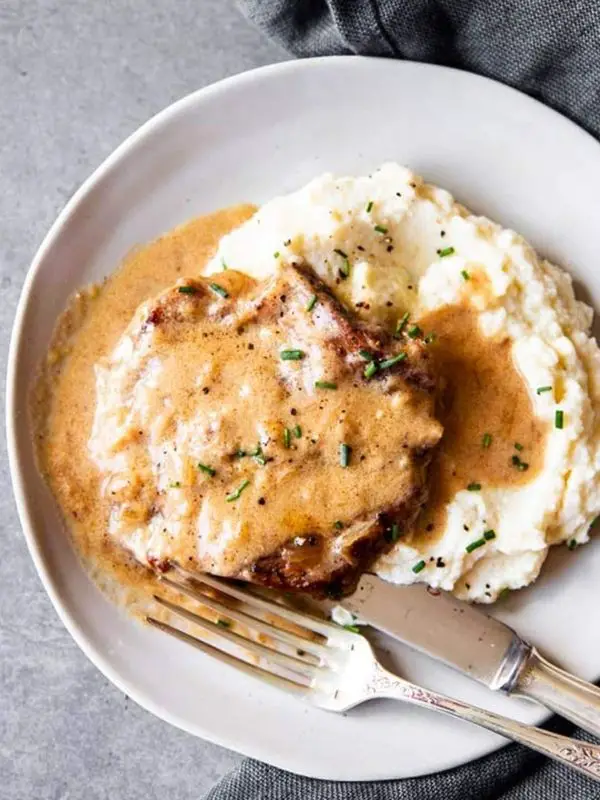 Looking for an easy and delicious low-carb pork chop? You need to make these now. With just a handful of ingredients: beef stock, sour cream, arrowroot, Worcestershire, butter, and onions, you will get this flavorful, yummy, and creamy dish that will be on your table within the half-hour. (Via Wholesome Recipe Box)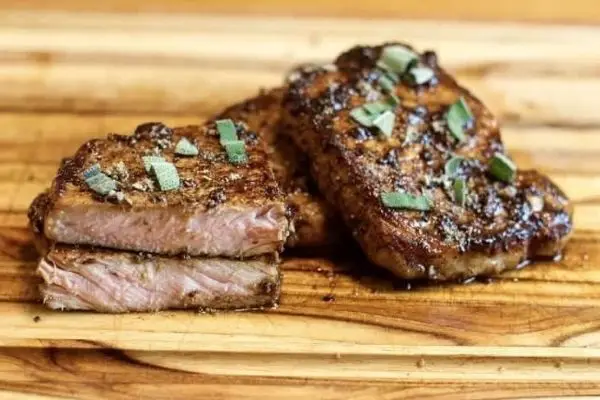 Calling for a few ingredients: whole grain dijon mustard, sage leaves, garlic, balsamic vinegar, and olive oil this full of flavor pork chops will send your taste buds straight to heaven. (Via Sous Vide Ways)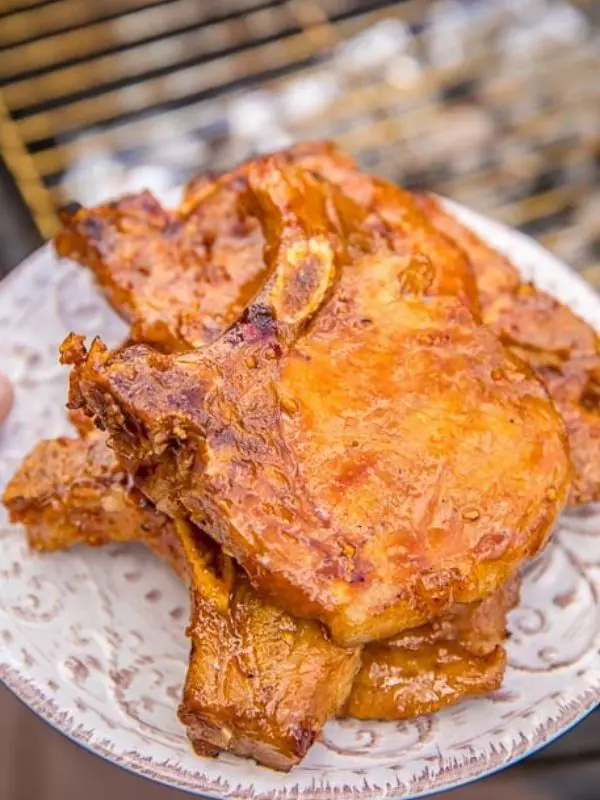 Step up your grilled food menu by making this grilled pork chop marinated in a homemade ginger BBQ sauce. Serve the dish with pineapple black bean or pineapple casserole to complete the tropical feel. (Via Plain Chicken)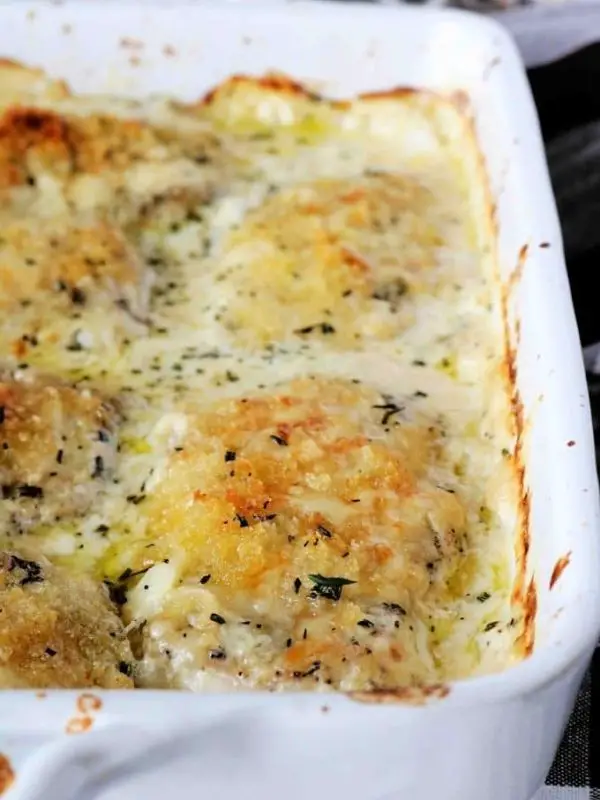 If you want to make a show-stopping dish either for entertaining at home or a potluck, this recipe won't disappoint. Baked on a bed of creamy scalloped potatoes, then topped with crunchy Panko bread crumbs and cheese, you sure will get rave reviews serving this dish! (Via The Anthony Kitchen)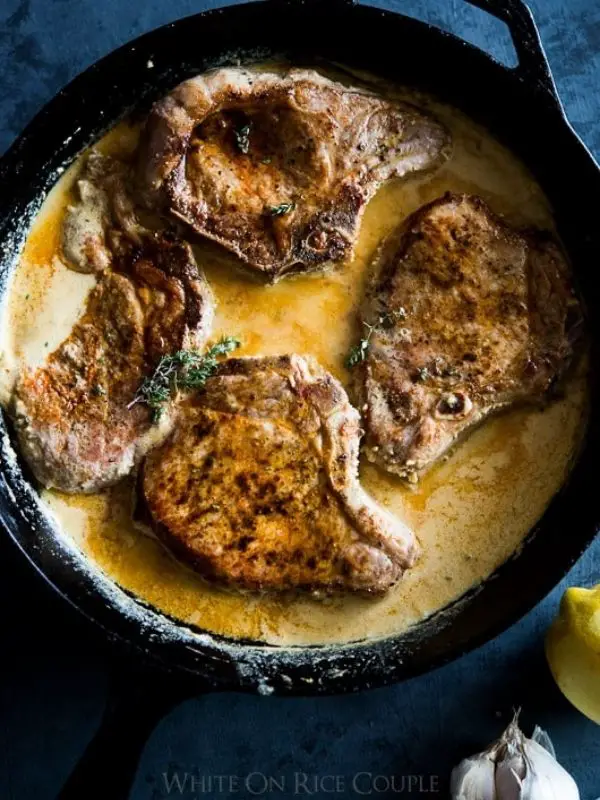 Made in a cast iron skillet before transfer to the oven, this elegant yet simple dish is what you need if you're craving creamy and tender pork chops that taste delicious. (Via White On Rice Couple)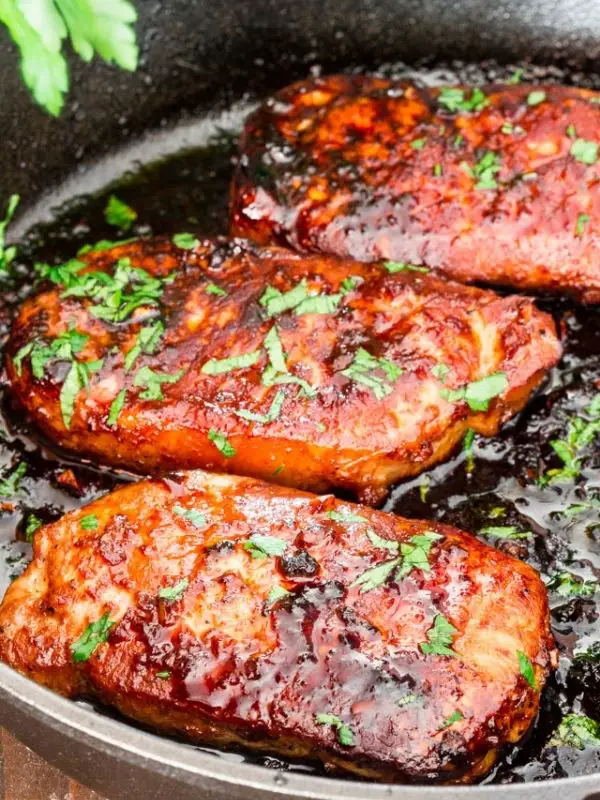 Maybe you've had enough of Chinese foods and want to try other East Asia foods? Then you need to try this. Marinated in a sweet and a bit spicy sauce until it thickens and caramelizes, these insanely good pork chops can be served over rice or noodles. You will definitely make this recipe again and again. (Via Jo Cooks)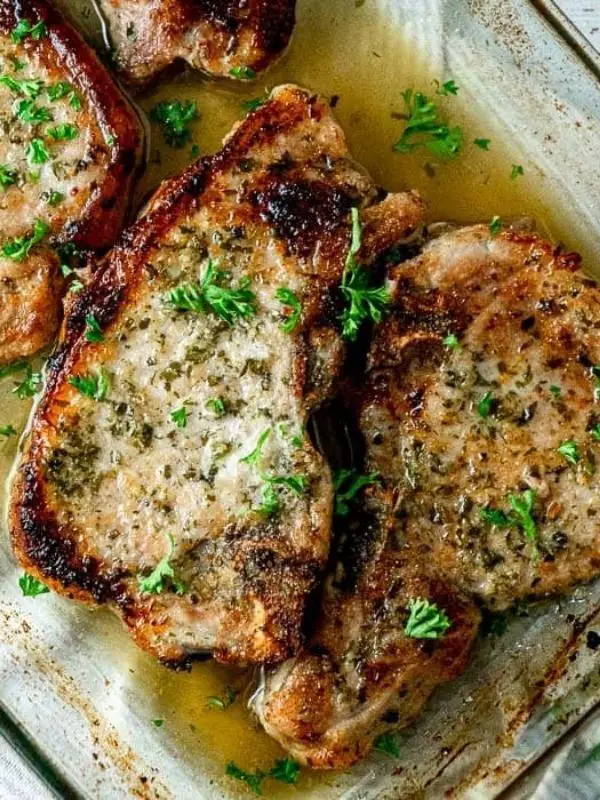 Can you believe that you just need 4 simple ingredients to make these super delicious pork chops? Yup, ranch seasoning, olive oil, salt and pepper, and pork chops are the ingredients that you'll need. This recipe is also keto, low-carb and gluten-free. (Via Living Chirpy)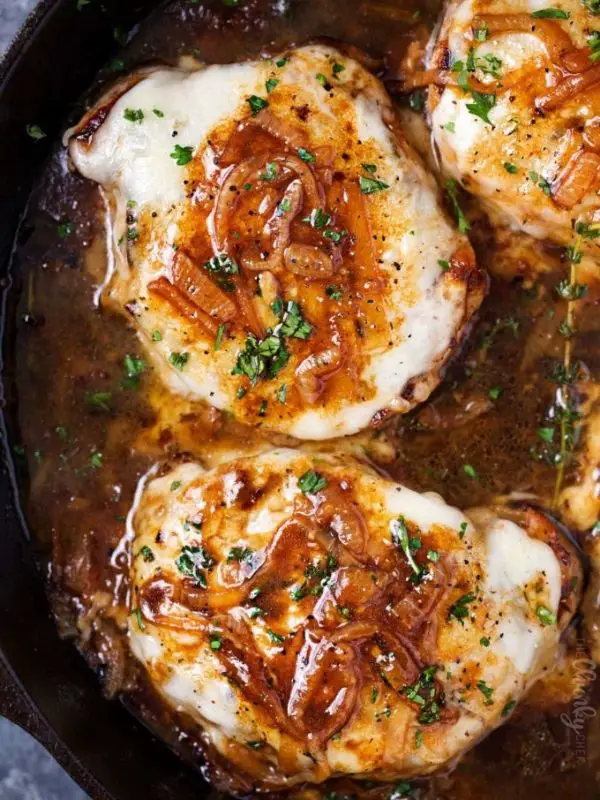 Who is not happy to make a quick, fancy dish in just one pan? Full of flavor, you will find yourself licking a spoon clean. This smothered juicy pork chop recipe is out of this world! (Via The Chunky Chef)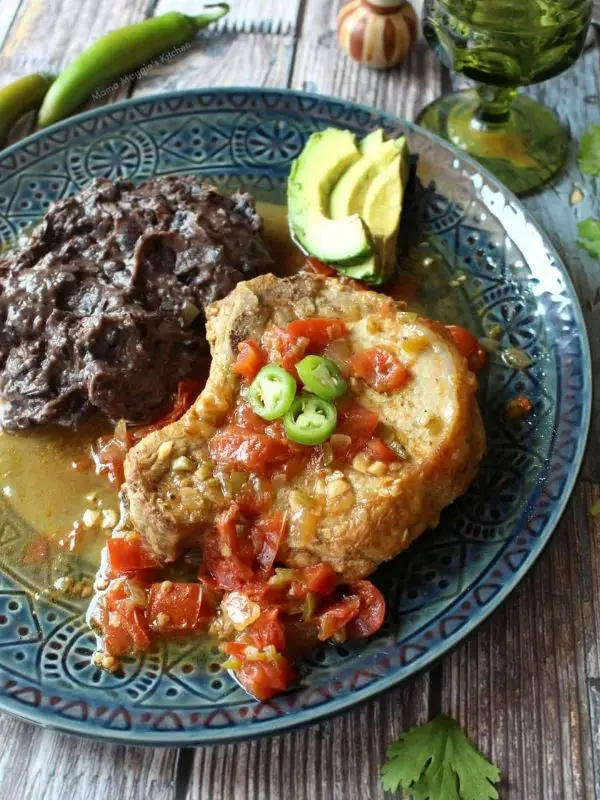 Tired of the same chicken recipes that are associated with Mexican dishes? Try this dish. Loaded with flavor, the savory tomato sauce is the ultimate ingredient that you need if you want to escape the mundane dinner. (Via Mama Maggie's Kitchen)
Follow me on Pinterest for more recipe ideas!