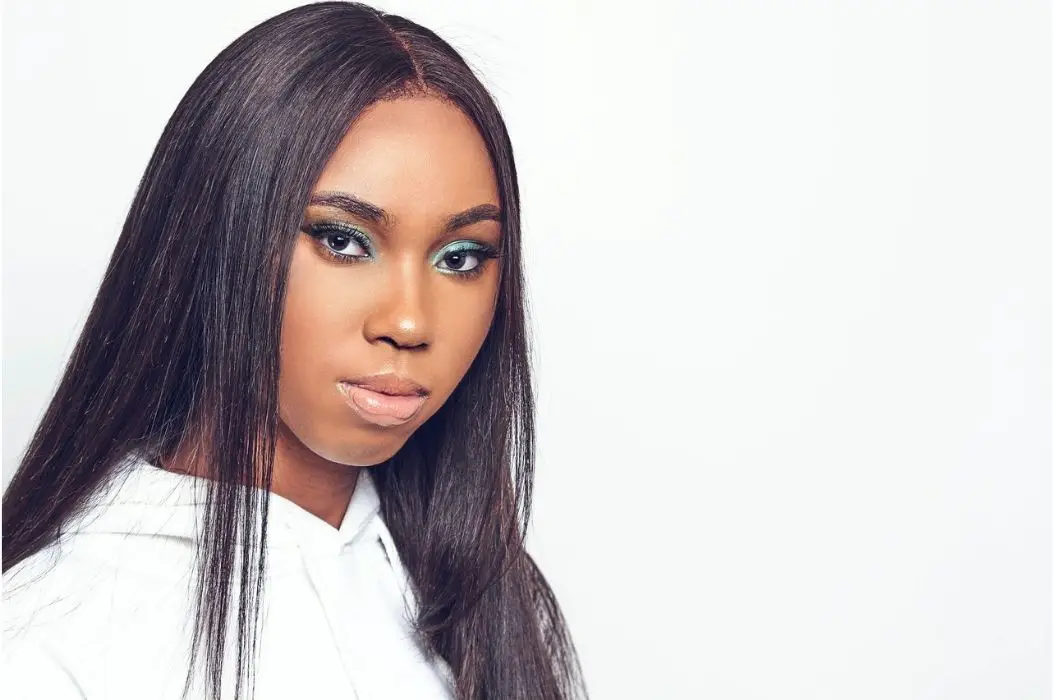 I love my natural hair, I really do. But I do like to change my hairstyle, I've always said to myself while I'm still young it's okay to try something new and switch things up, and that's exactly what I do with my hair. Cornrow braid has been a staple style for me because it is easy to make at home – thanks to my sister that always do the cornrow braid for me.
After a while, I'm bored of getting any style of braids, and that's why I tried to straighten my natural hair. And in a year, I had my hair a relaxer, a Keratin treatment and a silk press. I know I know, but I'm a curious person and wanted to know which one looks good on me.
For me, the best bet for straightening your hair is a silk press because it won't damage your curly hair like a relaxer or Keratin treatment would.
I will share another post about those two treatments, but for now, let's dive into a silk press.
What Is A Silk Press?
A silk press basically a combination of hot tools and the right products to create straight and silk hair without using a relaxer or any harsh chemicals. It really does wonder because it can transform your hair from thick and super curly to sleek straight hair.
A silk press is also a great option if you want to change your hairstyle without damaging your natural hair.
How Long Does A Silk Press Last?
Typically, a silk press can last about two to three weeks, or for as long as you don't wash your hair. Well, that's what the stylist said to me.
But based on my experience it just lasted for a week, not because my hair suddenly back to normal, even though there are some areas that revert to its natural hair. It lasted only a week because my head started felt oily and itchy, and I can't hold it anymore so I wash my hair.
So, how to make it last long? Always use a cap shower every time you take a shower, use dry shampoo if you want to wash your hair (my bad that at the time I had a silk press I don't know that there's a dry shampoo thing), sleep with a silk hair wrap or silk scarf and lastly try to not sweat out your hair.
Is A Silk Press Bad For Your Hair?
The truth is that silk presses and all heat styling do some damage to your hair. But it's the least damaging out of all hair straightening. Even though it's all depends on the technique and heat. As long as you're using a heat protectant and not too-high heat and use the tools correctly, then your hair will be absolutely fine.
If you're afraid of heat damage, just remember that as long as you do not regularly use hot styling tools, say once per week or month, and weekly do a hair mask, then your hair will less likely to suffer from damage.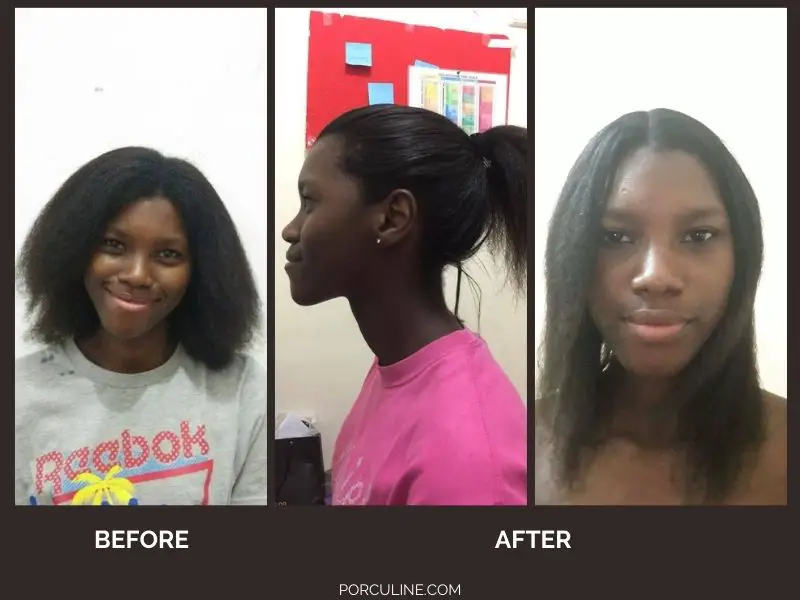 Sorry for the low quality of my pictures, because I never thought that I'd write about a silk press at that time.
How Much Does A Silk Press Cost?
It all depends on which salon you go to and in where country you are. When I had a silk press it cost me $45, keep in mind that I did it in Indonesia. But in general, it probably will cost you between $50 to $95.
Who Can Have A Silk Press?
If you have thick, curly, and coarse natural hair, then a silk press will work for you.
Can You Do A Silk Press At Home?
I've seen many videos of women do their silk presses at home on youtube. So to answer this, yes, you absolutely can do it at home.
To DIY it at home, you need to wash your hair first with a sulfate-free shampoo to remove dirt, oil, or any excess skin from the scalp and contain hydrating ingredients that won't strip your natural hair dry.
Don' forget to put deep conditioner on your hair after shampoo for about 30 minutes to protect your hair from breakage and frizz. After you rinse, put a heat protectant to cover your hair from any hot tools you gonna use later. You don't want to get heat damage, don't you? Then never skip this step.
Blow-dried your hair with a blow dryer and a round brush, then spritzed your hair with a glossing spray or a hair serum and lastly flat-iron your hair in small sections until your hair is straight and sleek.
However, if you are a beginner then I suggest that you get it done from a salon because it will minimize the risk of damage to your hair.
What Do You Need To Know Before Getting A Silk Press
Ideally, you wouldn't want to get a silk press if you have a beach vacay or in the summer because the sleek hair wouldn't last long. Instead, you can opt to do a twist-out in the summer. But if you want to get it, the best time to do a silk press is going to be in the fall and the beginning of winter before it starts to snow.
Always check your hair conditions. If you're currently experiencing damaged hair like brittle, dry and dehydrated hair strands from another treatment that you had, you may want to wait until your hair's health is fully restored, because exposing it to additional heat from hot tools—even if it minimal—will inevitably cause more damage.
Lastly, If you are an active gym-goer or other exercises that make you sweat a lot, then it's better to not get a silk press or you can stop doing exercises for a while after getting that sleek and long hair because silk presses just temporarily straighten the hair, and sweat, water, and humidity can cause your hair to revert to its natural state.
As you know now that you can't go wrong with a silk press, so don't afraid to try something new with your hair and see what works for you.
Please let me know in the comment if you have any questions!