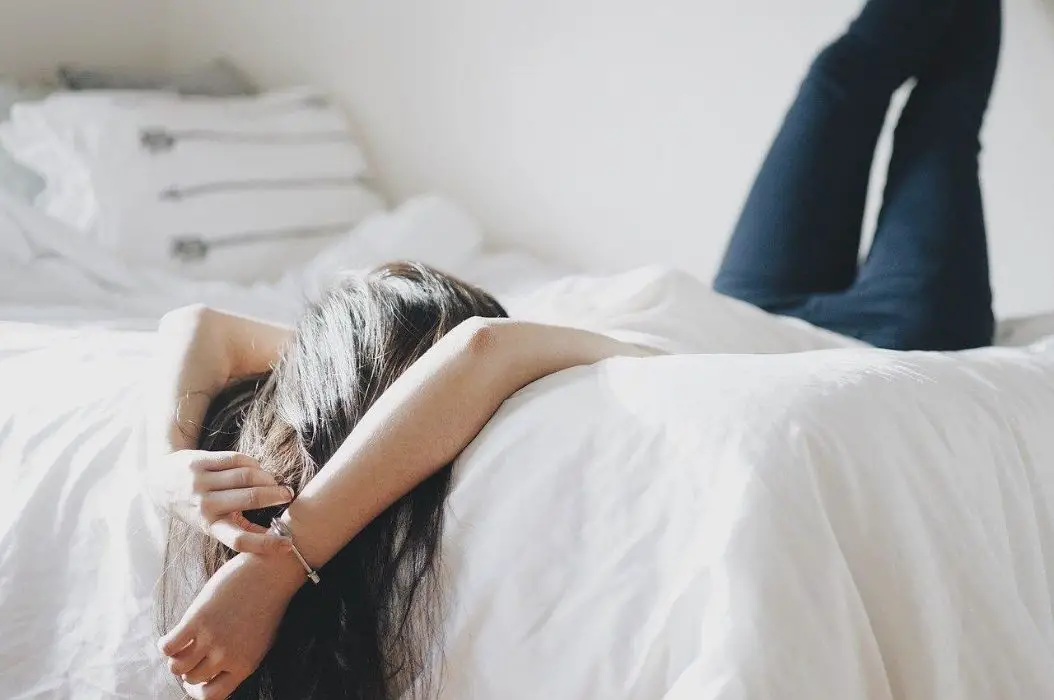 There's always a day where you find yourself with not so much to do. And it usually happens when you already watch many of your favorite movies on Netflix or youtube, read a lot of books or spend a lot of your time just scrolling on social media then you ended up finding yourself looking at the wall while figuring out what should you do next.
Well, that's boredom. And you all have a moment when you lack to do something or when you taught that there isn't something you can do when actually there's a lot of things to do when you are bored. But don't worry, because boredom is a state of mind and the product of procrastination.
The good news is there are many creative ways you can choose so you'll never again feel bored. I've rounded up the best things to do when you are bored and these exciting activities will boost your mood and keep you entertained.
Exciting Things To Do When You Are Bored
1. Do workouts
Why need to go to the gym when you still can do exercise at home? So grab your legging or any workout attire, use workout apps, and start to move your body.
2. Try a coloring app
If you have a sense of art and like to make something of it then you can try these cool coloring apps and it sure will make you more creative.
3. Decor your room
Maybe it's time you change your room decor or add some art to make your room feel fresh, and I have ideas to help you decorate your room.
4. Give a gift
You make your family, friends, or your loved ones feel extra special by sending them a package of their favorite things. Why wait until their birthday if you can make their own special day.
5. Do a body scrub
Create an at-home spa treatment with these homemade body scrub. Pamper your body and feel the softness of your skin.
6. Sort your closet
Check your closet and start sorting out your clothes. You'll rediscover your old favorites and if there are clothes that already sit there for ages, maybe you need to start to sell them on clothing apps.
7. Clean your makeup kit
Have you ever wash your make-up brush, beauty blender, and any of your makeup tools? If it has been ages since you clean it or if you never really clean it before then it's time to clean it.
8. Organize your garage
We know how clutter and dirty our garage can be and still we do nothing about it. So go ahead to your garage and see what you can do to make it organize and I have some ideas to organize your garage if you don't know where to start.
9. Clean your shoes
Your sneaker or flat shoes will look great if it doesn't have a stain on them. It is so satisfying to clean your shoes and making them look new again.
10. Start a garden
Start to get your hand dirty and grow your own veggie and plants in your backyard or you can grow your plant indoors even from food scraps.
11. Have a karaoke
You can ask your friends to join with you and so you can split the bills or you can just buy a mic and have karaoke at your home.
12. Start volunteering
Start searching community that needs volunteers around your area and join there. I bet you'll never be bored again once you become a volunteer.
13. Go for a walk
Take a walk around your neighborhood because it helps you clear your mind. You can start to go to a convenience store if you don't know where to go.
14. Make a family scrapbook
Just because we're in a modern era doesn't mean you can't make a family scrapbook. Print out the photos of your latest family trip and moment it in your scrapbook, then share it with your family so they all can cherish it.
15. Take a photoshoot
Have a hobby of photography? You can captures memories around your neighborhood or even around your home. Don't worry if you don't have a camera, your smartphone is enough to capture it.
16. Play an instrument
Another way to make you creative. A guitar is usually the best option to start, or you can ask your friends that already pro with an instrument to help to teach you.
17. Organize your house
You don't need to be a Marie Kondo to organize your house. Doing it slowly by de-clutter your room then organizing your surrounding.
18. Learn to dance
Want to try a new hobby? Dance can be a good option. Search the tutorials on youtube and learn a different style of dance and maybe you'll find your fav. Dancing is a great way to shape your body too!
19. Write a letter to your future self
Start writing about your dreams, goals, and what you want to do to your future self. Open it up right exactly on the date you want it to be opened, read it and see if some of your dreams had come true.
20. Try out a new restaurant
If there is any restaurant that you know just currently open? You can go there and trying their recommended menu and maybe you can give your recommendation about the restaurant to your friends.
22. Find a part-time or freelance job or side-hustle money
Start searching for a job or you can start a small business by selling products on Instagram or online shops or even sell your bake or foods to your family and friends.
23. Tye-dye clothes or bedsheets
Have a white t-shirt that turns yellowish? You can re-style it by doing tye-dye.
24. Listen to a podcast
Find an interesting episode, lie on your bed, and start to listen to it. Even if you're not a fan of podcasts you still need to try it and feel how relaxing it is.
25. Try new recipes
You can make your favorite recipes or maybe you can try something new. I got you on this because I've some recipe ideas for you to try.
26. Start a blog
Another thing to do when you're bored is to start a blog. WordPress offers an easy way and a beautiful template for you to start blogging.
27. Start Learning a new language
Start to expand your knowledge by learning a new language. There so many apps that you can use to learn like Memrise or Duolingo or maybe you can just search it on youtube.
27. Offer your help to friends in need
You can start by asking how was her day or simply buy food for you and her and eat together.
28. Write a gratitude list
Remind yourself how good God is by counting your blessing. You can write it in a journal or use gratitude apps.
29. Visit places with google earth
Have a plan to go to new places? Or just curious how nature looks like in some places? Open google earth, search all places you want to know and you'll have a virtual tour.
30. Challenge yourself
Take a new habit, explore new things, and list it so you can remember about it. This helps you to think outside of the box.