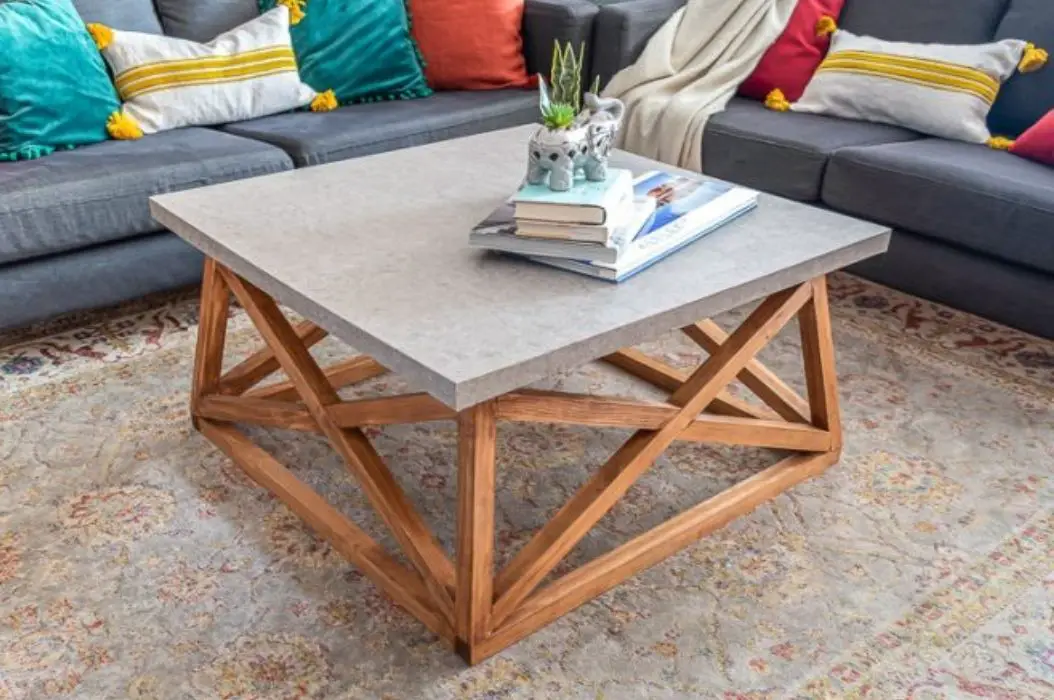 It's well known that if you want to make your living room looks great, then you have to start it from a coffee table. Coffee tables play an important focal point because it's very functional and makes an awesome centerpiece.
While there are tons of coffee tables that are ready to buy, however sometimes they can be a little expensive or not suit your style. So, the best option is to make your own DIY coffee table.
From modern to concrete to farmhouse, you will find a style that's perfect for your home decor and matches your skill level in this collection of DIY coffee table ideas.
18 Stylish DIY Coffee Table Ideas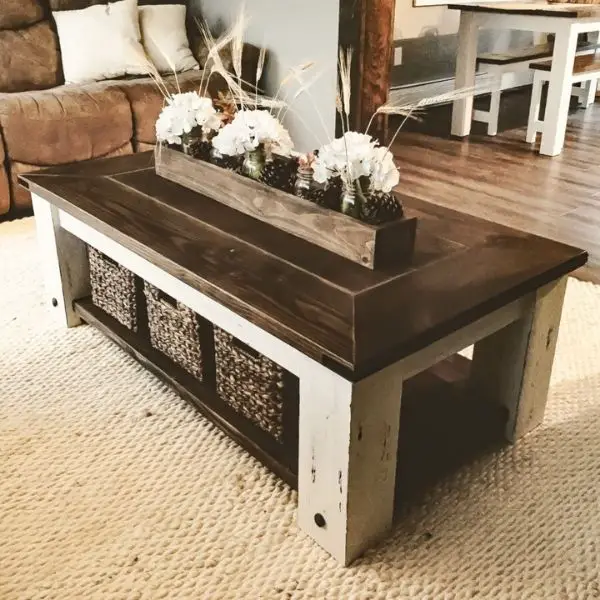 If you're looking for a farmhouse coffee table to match your interior, search no further. This intermediate skill project will be the perfect touch for your living room. Plus, this project is inexpensive, its total cost is $80. (Via Cahill's Creative)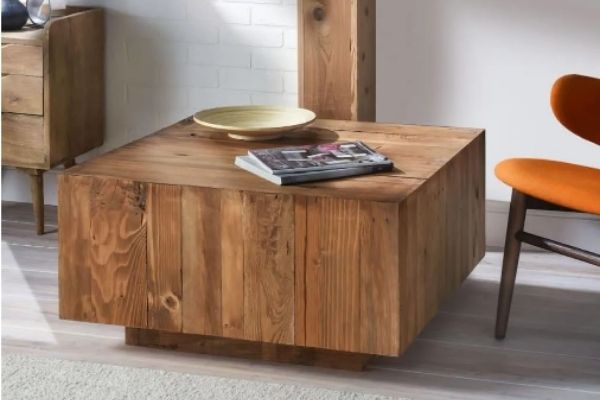 Can you believe that this insanely gorgeous table inspired by West Elm is made with pallets? Yes, quite hard to believe right? Another amazing news is it takes less than $50.  So grab your old pallets or start hunting for pallets now! (Via DIY Candy)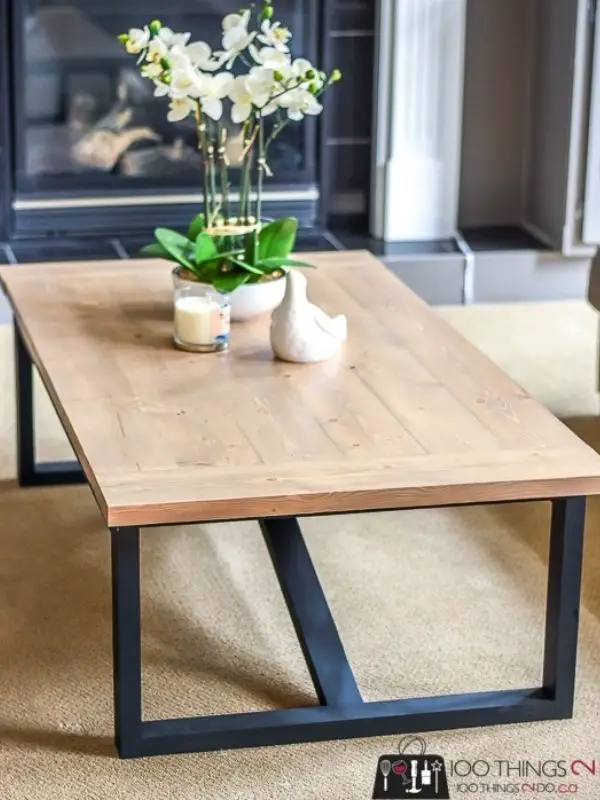 Love that stunning industrial table that you saw in a hardware store but hate the price tag? Don't worry! You can make your own rustic industrial table with this easy, gorgeous, and affordable plan. (Via Jen Woodhouse)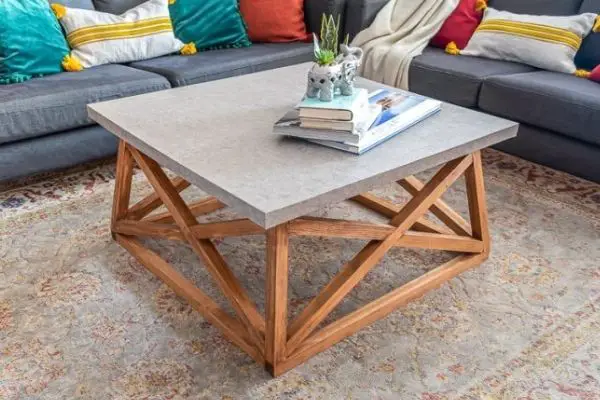 Building a concrete coffee table doesn't look as intimidating as it seems, like this project for example. With just 6 materials: boards, plywood, pocket screws, wood screws, stain, and wood glue. Want to know a little secret? That concrete isn't real. Check the free plans here. (Via Anika's DIY Life)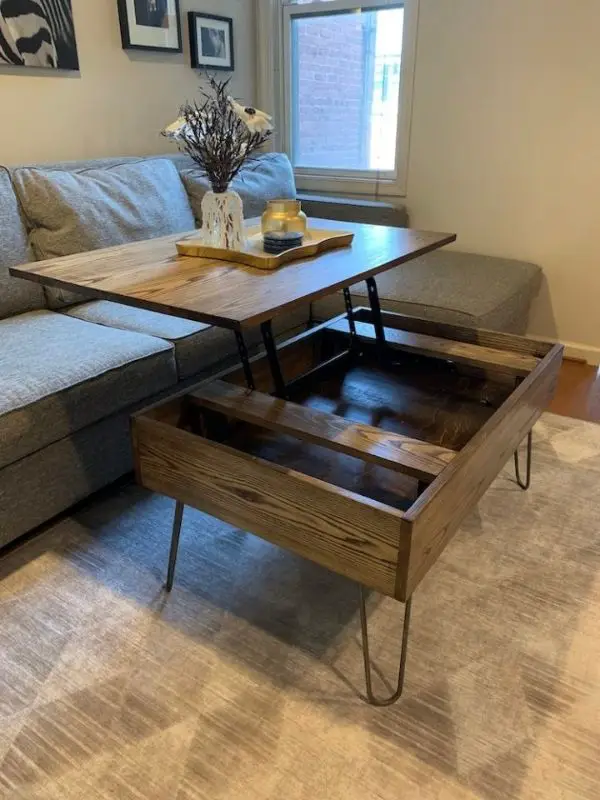 Want to build a functional coffee table that's also aesthetically pleasing? This beautiful design is the perfect option. (Via Chisel and Fork)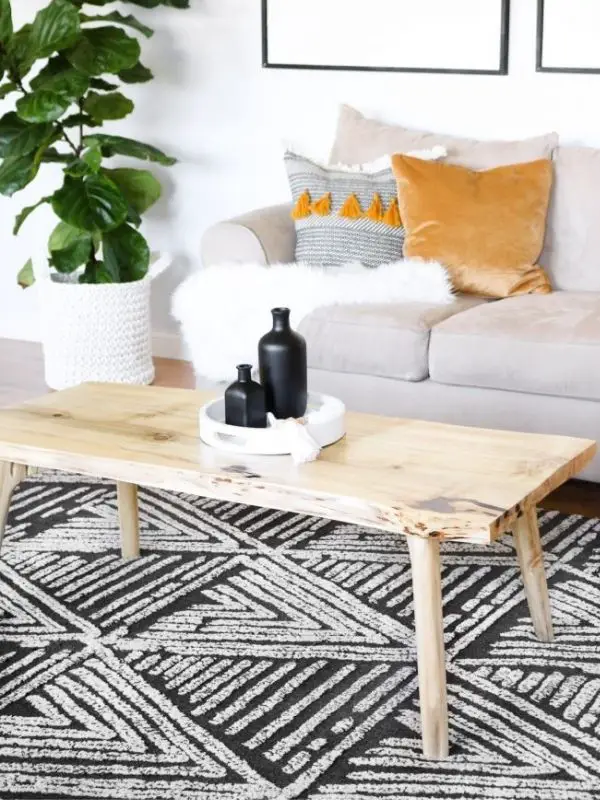 If you have a wood slab and a lot of free time, then you need to make this DIY project. To make this table look stunning, the maker used wooden legs, which give off mid-century modern vibes. (Via Lily Ardor)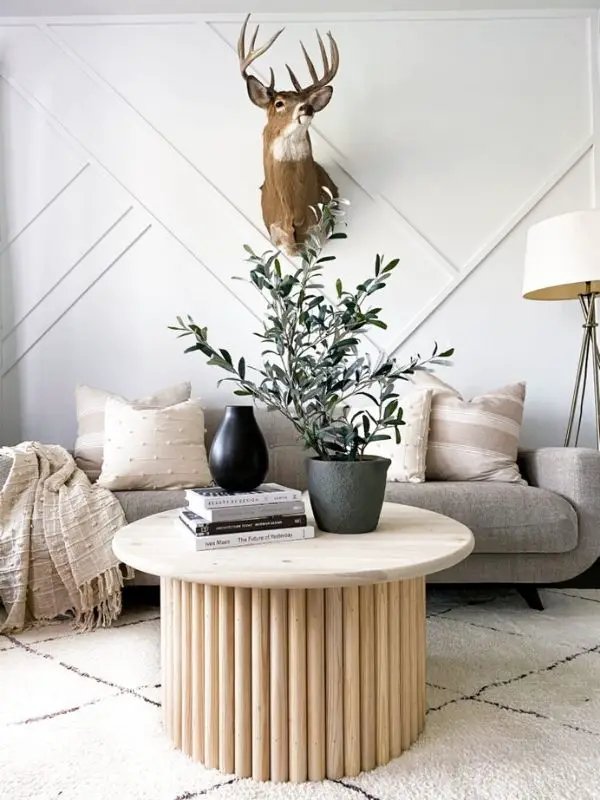 If something classy, something vintage and still looks beautiful are what you're looking for in a coffee table, then you will love this gorgeous table. (Via Anna Mae Groves)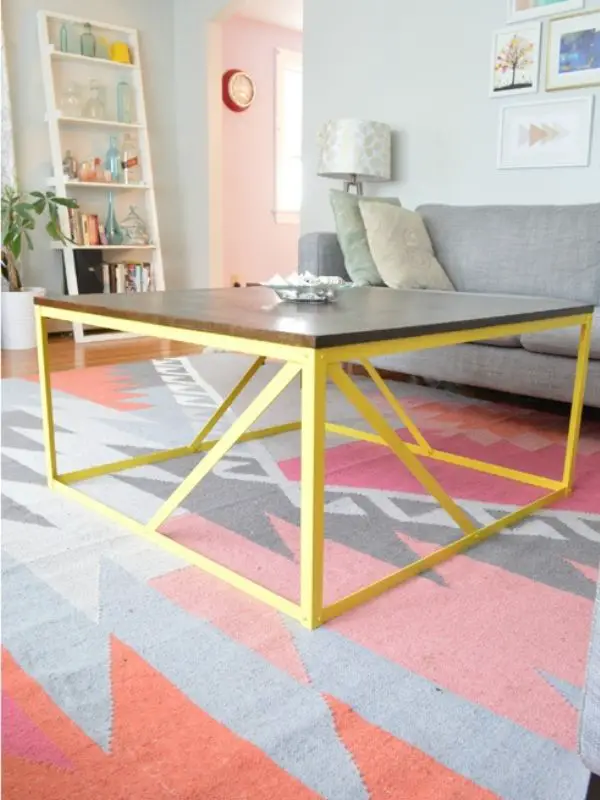 Using flat steel for the frame and plywood for the tabletop, this super cool pop of yellow coffee table is sure will make your living room look stunning. (Via Plaster & Disaster)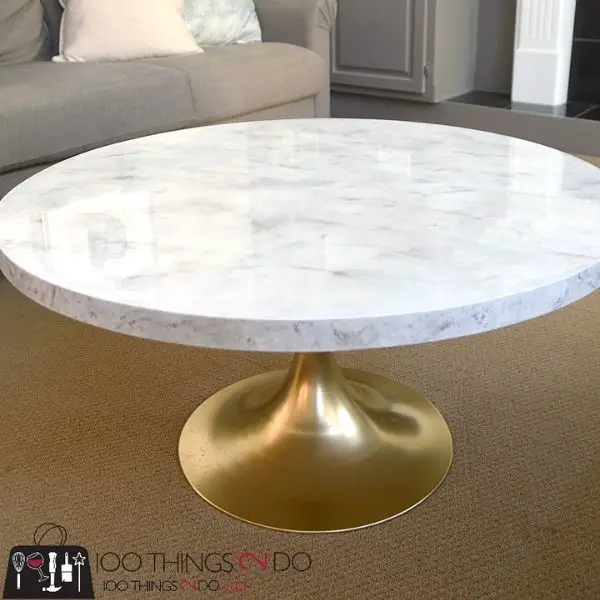 Want to learn to marble something? You can start with this amazing project. This look-so-real marble coffee table is not as hard as you think, and even if you mess up the marbling process you still can start it again. So don't need to worry because you can't go wrong with this. (Via 100 Things 2 Do)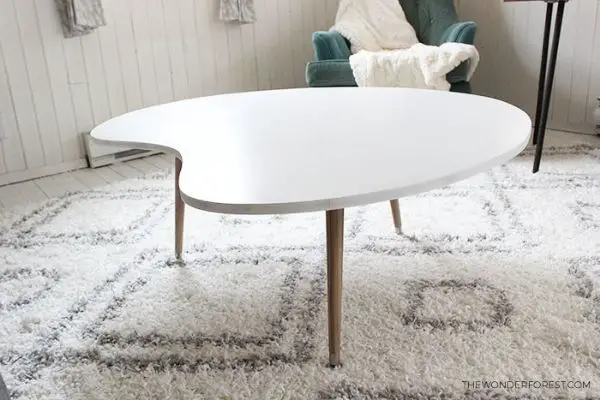 If farmhouse design is not your thing, then you probably will like this mid-century modern design. This project is so easy to copy because you just need a sheet of MDF, wooden tapered table legs, spray paint, and angle top hardware plates. Perfect for those who like simple designs. (Via The Wonder Forest Blog)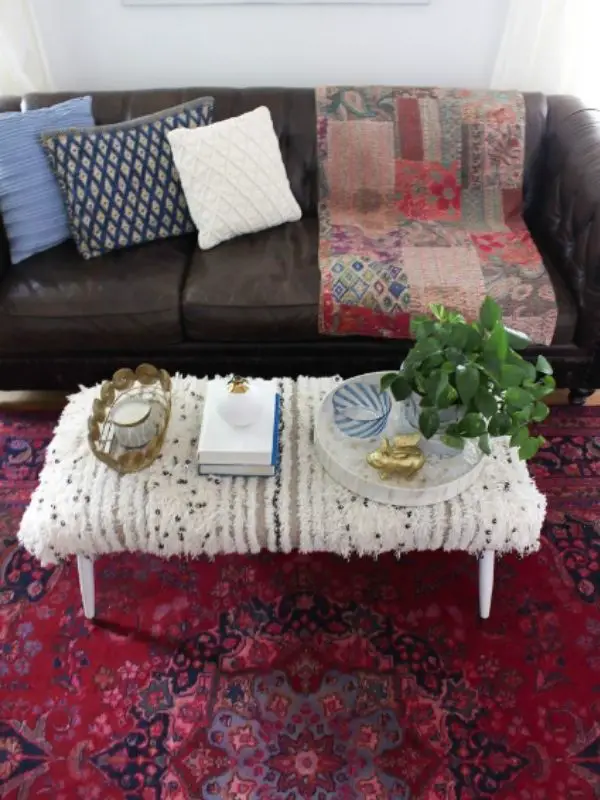 Morrocan wedding blanket rug, foam bench cushion, piece of plywood, and mid-century table legs are materials that you need to make this beautiful ottoman. This so easy project ai sure will completes your living room! (Via The White Buffalo Styling Co)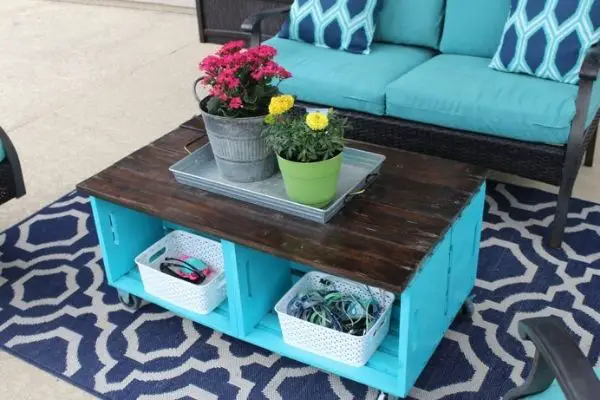 Don't throw away that old crates, instead, you can turn them into something functional like this cool crate coffee table. With just wheels, board, two pieces of plywood, screws, wood glue and spray paint, you can beautify your backyard and patio! (Via Restored Chaos)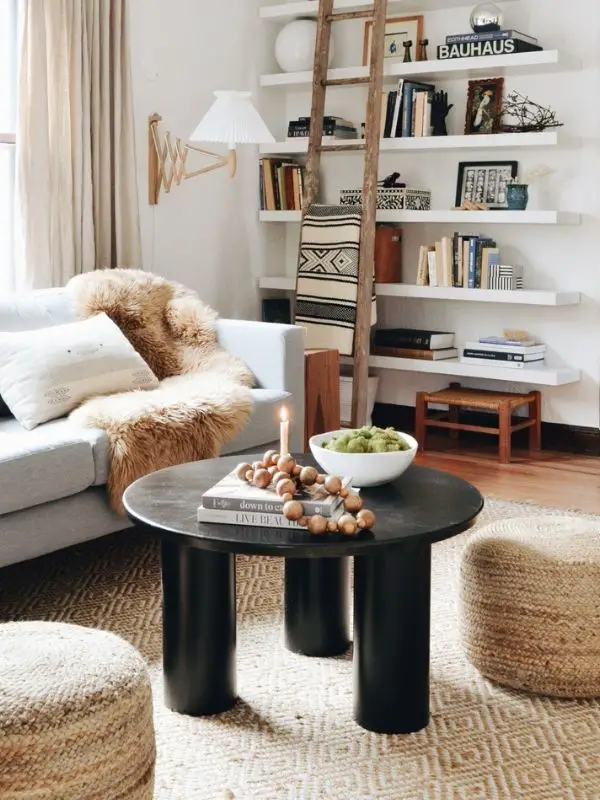 Maybe you prefer a smaller coffee table to the big one? If yes, then this DIY is what you're looking for. Using oversize PVC pipe and wood for the top, this chunky 80's-inspired coffee table is a little quirk and contrast that your room needs. (Via Francois Et Moi)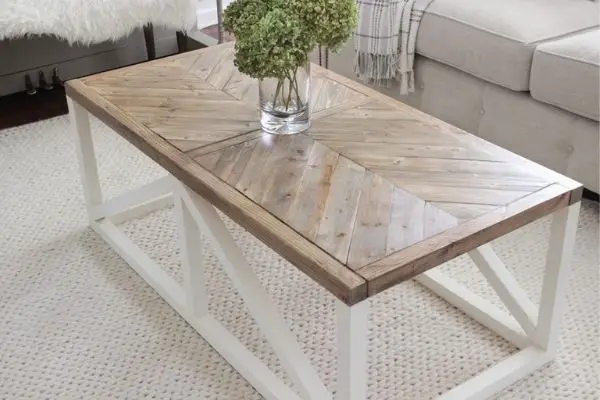 Look at this stunning herringbone table that has a compelling texture and the wax brings out the natural warmth of the wood. This sure will be an eye-catching interior. I bet you wouldn't believe that this gorgeous coffee table only cost $40 to build. (Via Shades of Blue Interiors)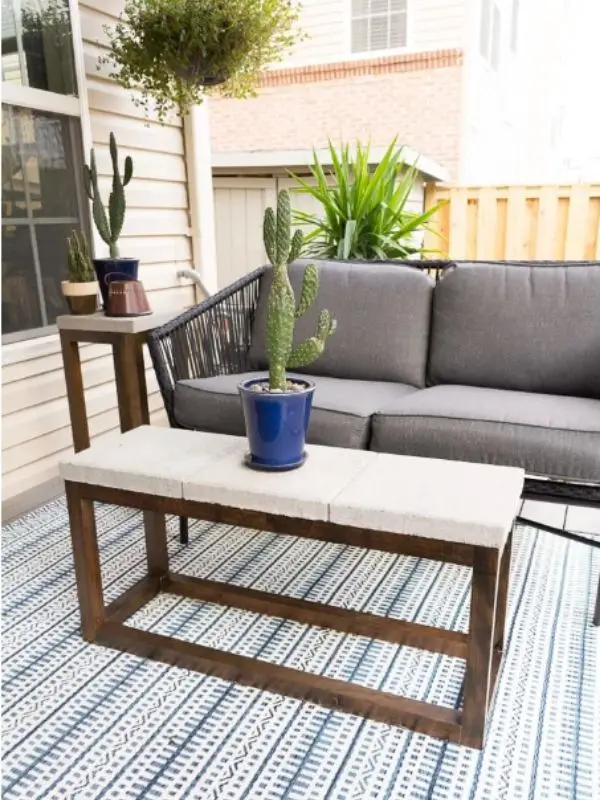 If you want a concrete table top but don't want the process of making it, you will like this DIY. Using pavers as the top, this easy project is perfect if you want a coffee table for your deck or patio. (Via By Britanny Goldwyn)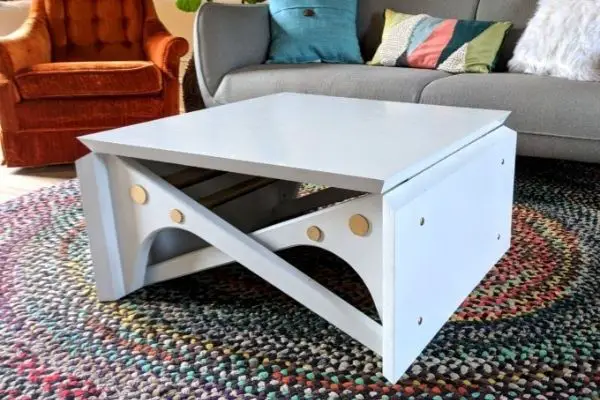 Isn't it awesome that you can convert a coffee table into a full-size table? You can use it for eating, or family game night. This idea would be great if you live in a small house or don't have much space to store a full-size table. (Via Reality Daydream)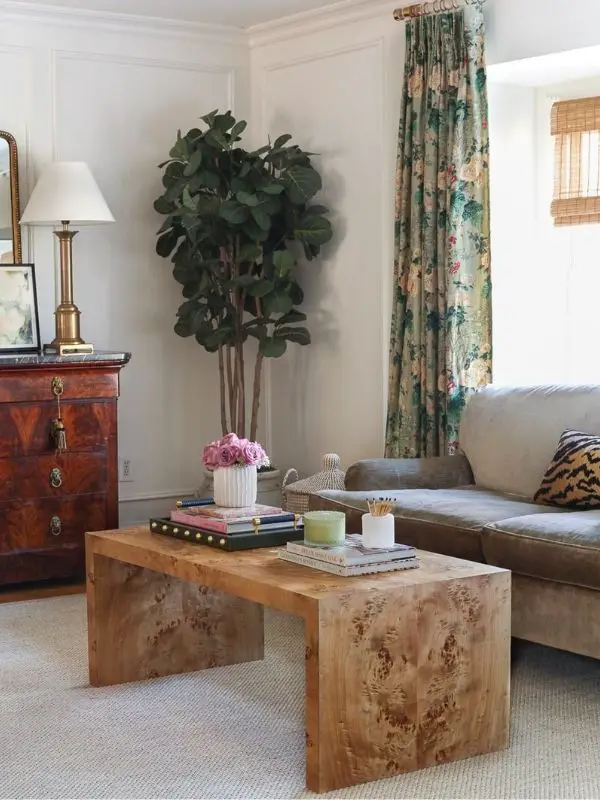 If you've been wanting to make your own burl coffee table but don't know where to start, this DIY will show you how. But what if you're not good at woodworking? Well, you don't have to build this table from scratch, as long as you have a solid, high-quality waterfall style coffee table, then you can skip the build steps and jump straight into the next step which is oiling the burl. (Via A Glass of Bovino)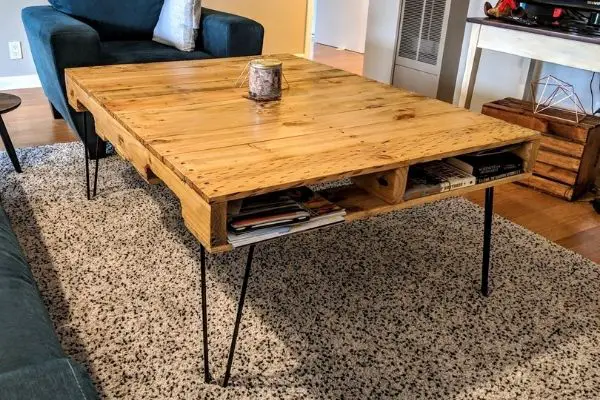 This table couldn't be any easier! In just 1 hour you can make this easy and quick coffee table and all you need to do is sandpaper the pallet and attach the hairpin legs, then oil the table. If you have an old unused pallet, this is a perfect project for you. (Via Instructables)