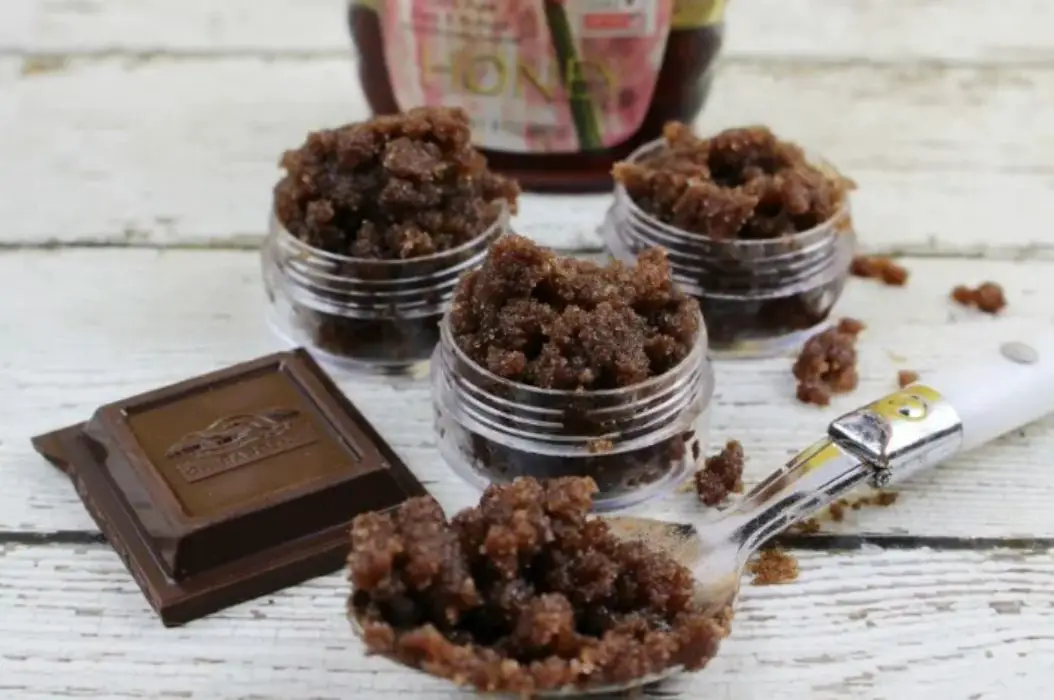 If you find your lips cracks, dry, and chapped, then it's time to consider a lip scrub. Exfoliating your lips helps remove the layer of flaky, dead skin that causes chapped lips. Not only that, but a lip scrub can also give hydration and moisture to your lips, so your lips will feel smoother and softer.
If you're wondering why you have chapped and cracked lips, there is a lot of reason for that, but mostly it caused by cold weather, dehydration, and behavioral habits such as licking and chewing.
Fortunately, you don't have to spend your money on purchasing lip scrubs online because you can make a lip scrub at home with simple ingredients that you already have in your pantry.
Here are super easy DIY homemade lip scrub recipes that will leave your lips feeling luxuriously soft.
12 DIY Homemade Lip Scrub Recipes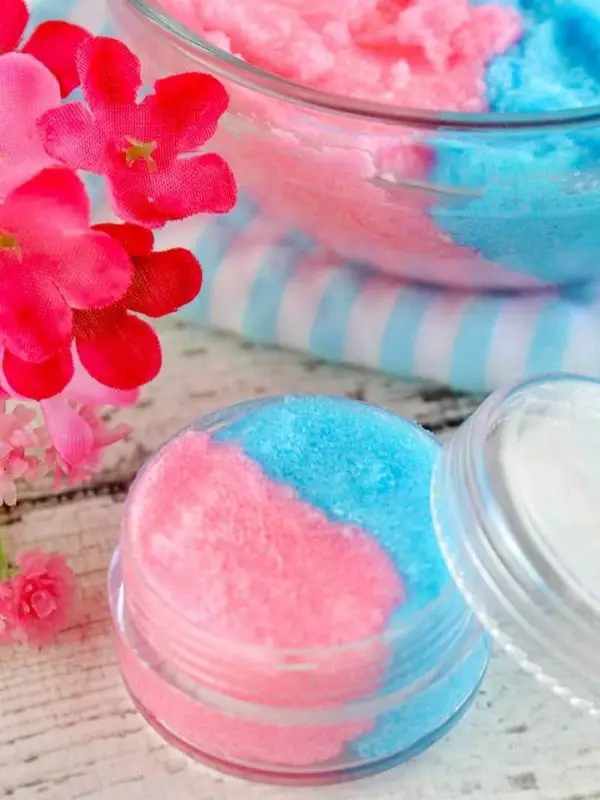 With just 6 ingredients and within 15 minutes, you can make this colorful and easy sugar lip scrub. This scrub also makes a fun and perfect activity for tweens and teens. (Via Scattered Thoughts of a Crafty Mom)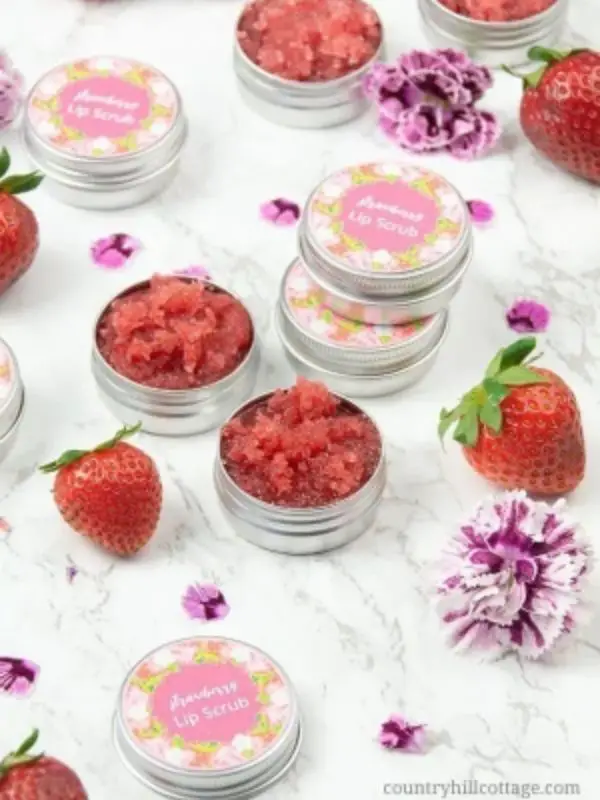 Made with only 5 natural ingredients: coconut oil, jojoba oil, vitamin E oil, and sugar, this vegan DIY lip scrub will keep your lips smooth and healthy. The strawberry powder not only gives a beautiful red colour but also adds a summer twist. (Via Country Hill Cottage)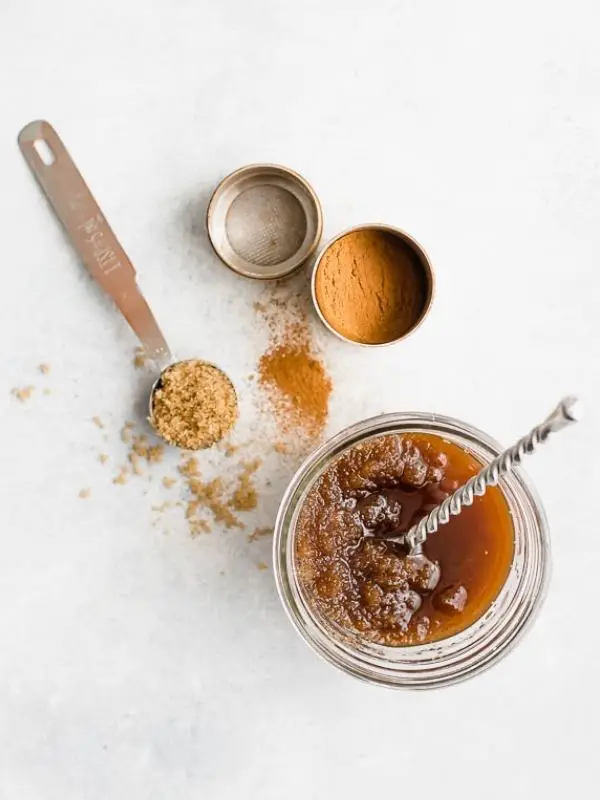 I know you will agree with me that cinnamon and brown sugar makes a delicious and perfect combination. Just make sure you don't eat all of this before you exfoliate your lips. (Via Fooduzzi)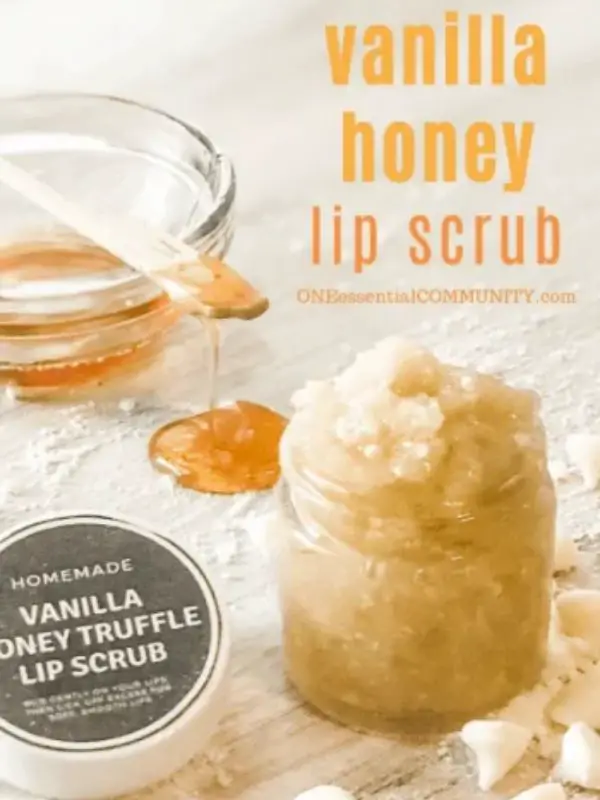 This combination of white chocolate, vanilla, honey, and tangerine essential oil will instantly make your dry, chapped lips feel moisturized and wonderfully soft. So yummy! (Via One Essential Community)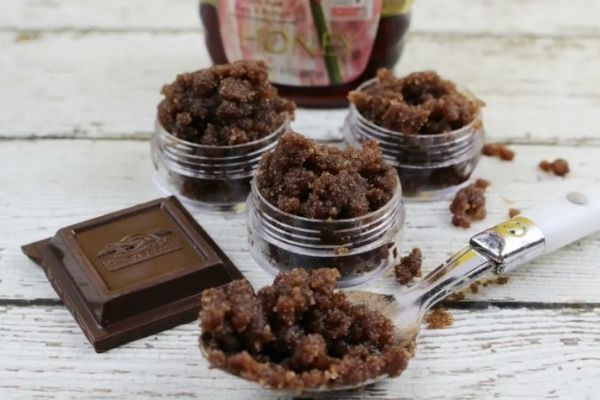 Who doesn't like chocolate, especially when it's combined with honey and makes a perfectly sweet taste? Of course you would not eat this. But this lip scrub made with dark cocoa, honey, almond oil, and brown sugar is not only perfect for indulging yourself but also for gifting. (Via Moments With Mandi)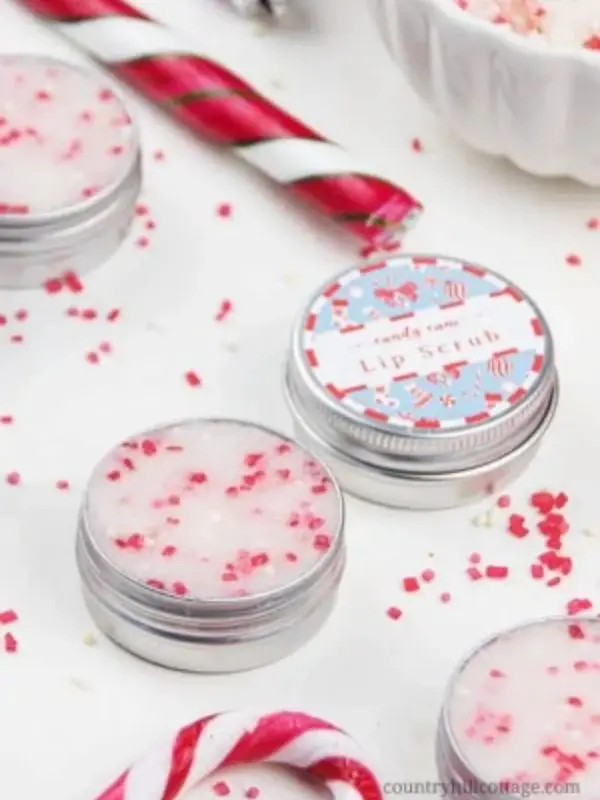 This is not your regular candy cane peppermint! To make this you just need 6 ingredients and it will be ready in less than 5 minutes. This easy smells good lip scrub also makes a cute handmade holiday gift. (Via Country Hill Cottage)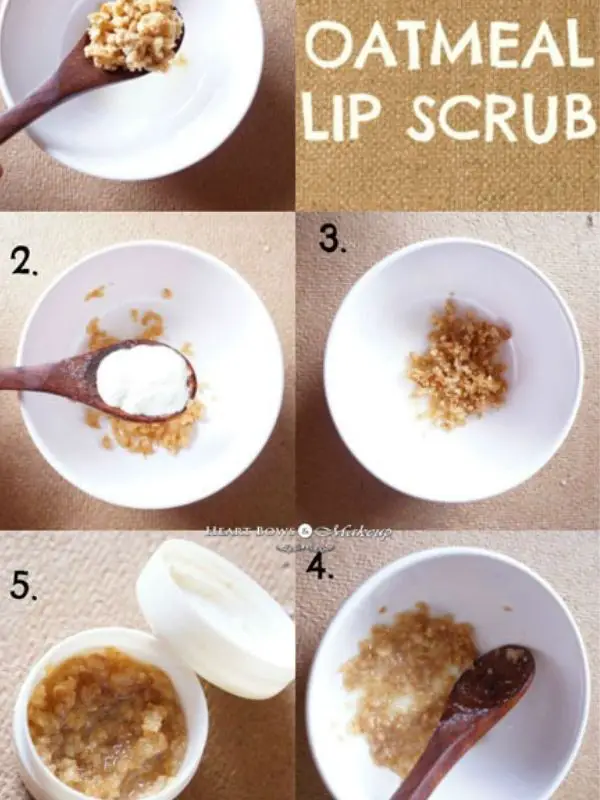 If you have very sensitive lips, this oatmeal scrub is perfect for you. You just need oats, milk, and olive oil. This mild and very gentle lip scrub won't irritate your lips or the sensitive area around them. It turns out that oats are not just good for breakfast! (Via Heart Bows Makeup)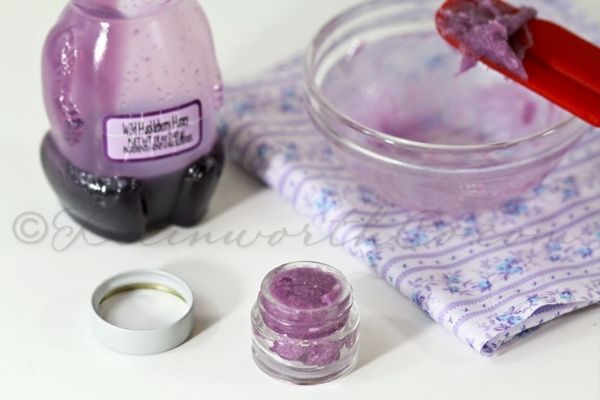 Are you bored with that same honey flavors and want to try something new? Then this DIY is what you are looking for. With just simple ingredients: huckleberry honey, coconut oil, and sugar you can make this gorgeous purple color that smells divine and taste delicious. So creative! (Via Kleinworth & Co)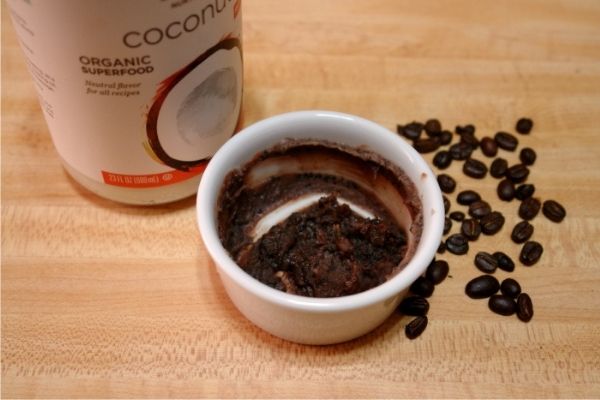 If you like coffee body scrubs, why not try a lip scrub? Using two exfoliating agents, coffee ground and sugar, makes this scrub smells great and a nice mild exfoliant. The cocoa powder in it also makes a perfect addition. (Via Retro Housewife Goes Green)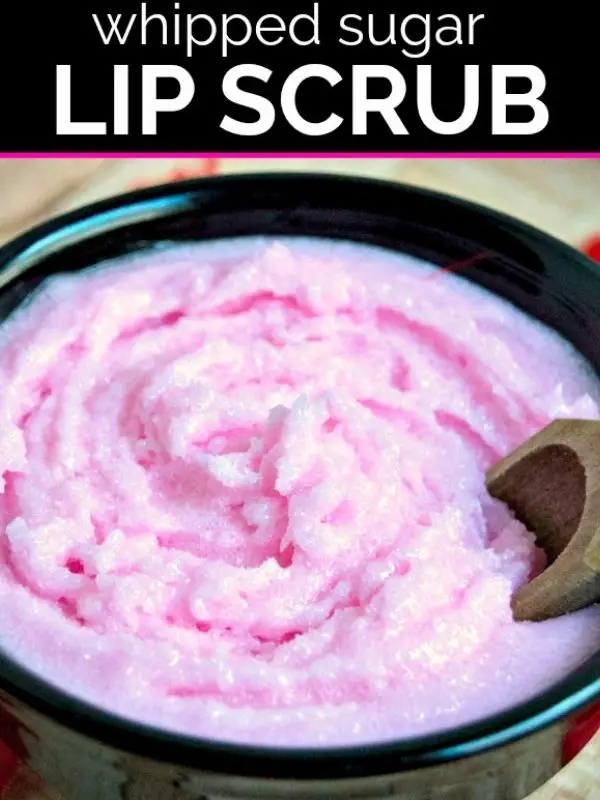 Look so beautiful and almost like whipped cream, this delicious lip scrub is made with just 4 ingredients: pink food coloring, coconut oil, essential oil, and granulated sugar. This lip scrub surely will make your lips irresistible! (Via Happy Mothering)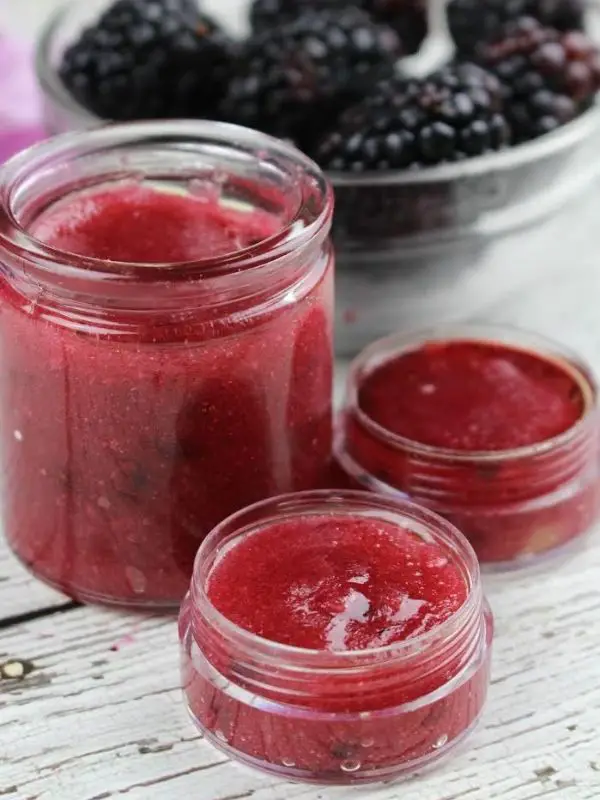 Muddle the blackberry and strain through cheesecloth so you can get the juice while making sure there are no chunks, then mix it all together with the other ingredients. You will wow with how heavenly this lip scrub smells is. (Via Divine Lifestyle)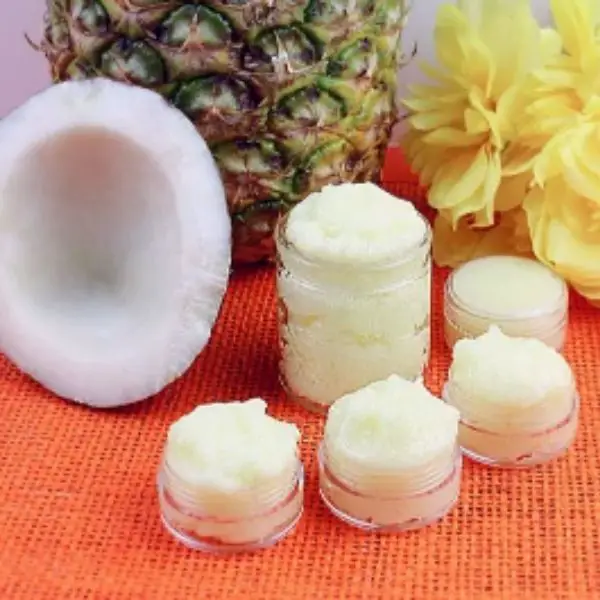 If you like this fresh summer drink – Pina Colada, then you will love this smells so good exfoliator. Ingredients that you need to make this are coconut extract, granulated sugar, coconut oil, vitamin E oil, pineapple flavoring, and yellow food coloring. This lip scrub is sure will helps get you ready for summer! (Via A Magical Mess)