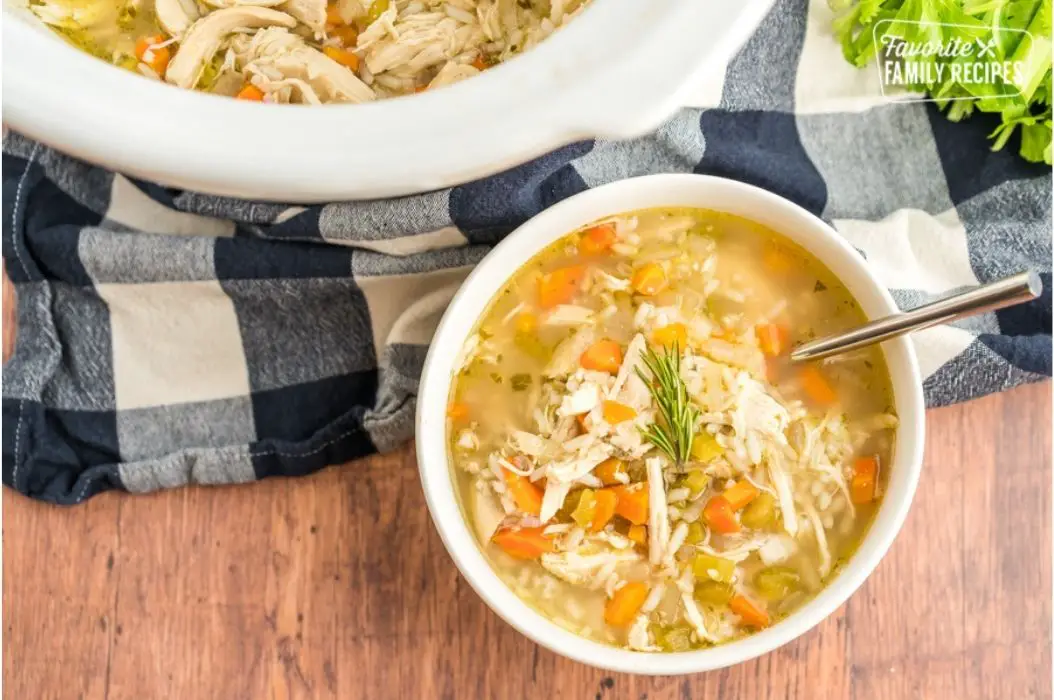 I know that chicken's nothing new when you want to try new recipes and dinner ideas. But there's nothing wrong to change up your go-to chicken recipes. You probably know how delicious chicken breasts are, but how trying something a little out-of-the-box? Like a delicious creamy chicken recipe that is tender, juicy and you can prep in no time?
These chicken recipes are more perfect because they are all made in a slow cooker. All you do is just throw in the ingredients, turn on the crockpot, and wait until you get delicious chicken for dinner that's no-fuss and love by your family.
Whether you want to try something new, meal planning, or just looking to spice up your dinner, these crockpot chicken recipes won't disappoint.
40 Delicious Crockpot Chicken Recipes
To help you find the perfect recipe for busy weeknight meals or meal prep, these crockpot chicken recipes are divided into chicken breast recipes, chicken thighs, chicken soups, wings, and drumsticks. So make these fuss-free dinners that are incredibly tasty any night of the week.
Crockpot Chicken Breast Recipes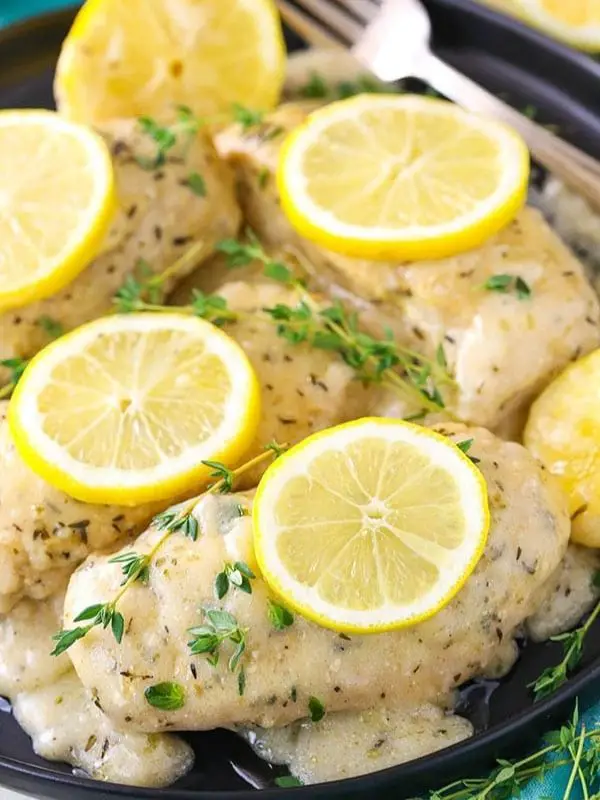 This creamy chicken proves that making delicious comfort food doesn't have to take much energy. Chicken broth, half and half, butter, fresh lemon juice, and other flavourful spices like garlic, thyme, and oregano are ingredients that you need to make this ultra flavorful, creamy, and buttery chicken that will be your new family favorite. (Via Life, Love and Sugar)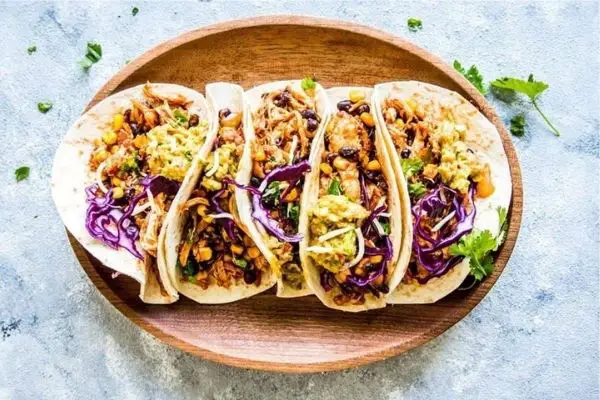 You just have frozen corn, onion, can black beans, and chicken breast and you're wondering what to do with them? Well, I got you. With just 6 ingredients, you can make this tasty and easy taco that will put a smile on everyone's face around the dinner table. (Via Savory Nothings)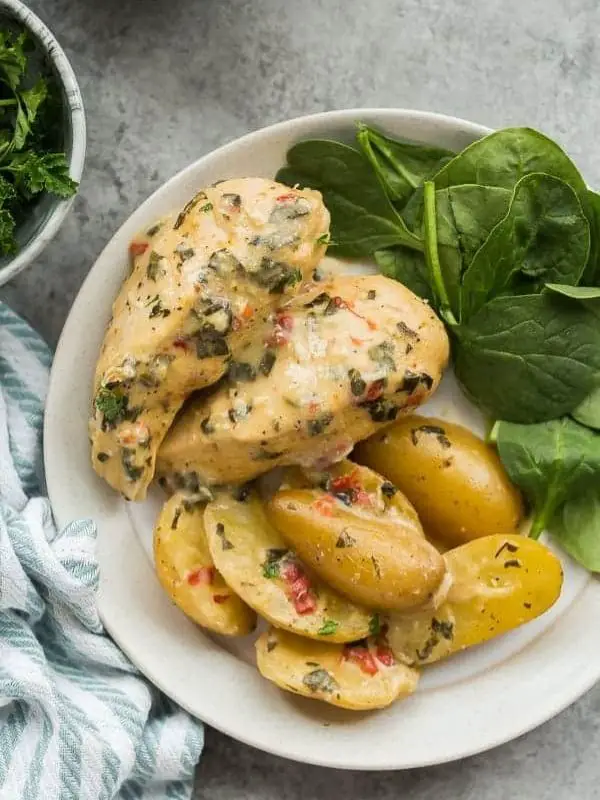 Want to give your taste buds a new flavor than your usual dish? Then you should try this recipe. Made with little potatoes, basil pesto, finely chopped spinach, lean chicken breasts, and roasted red peppers, this hearty and incredible dish is sure will be your new dinner rotation. (Via The Recipe Rebel)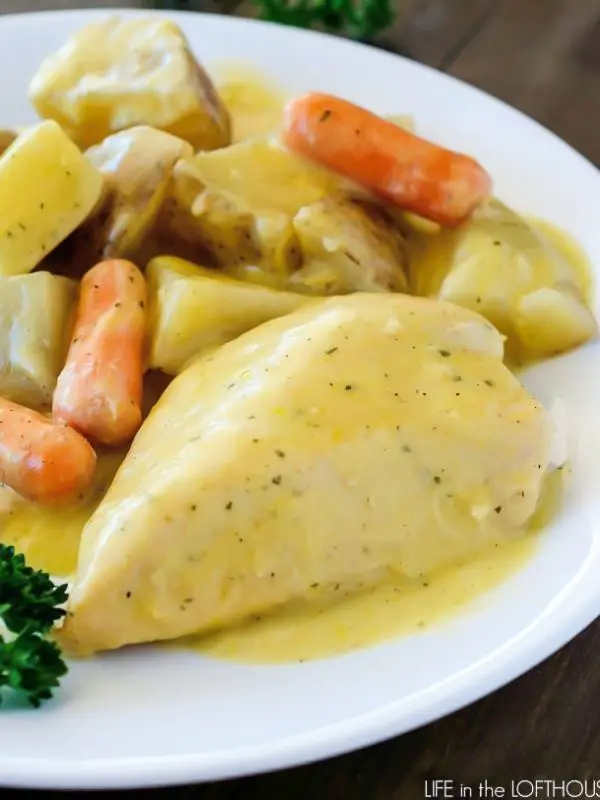 If you want something different than your usual stew dish, search no further. Using simple ingredients: baby carrots, Russet potatoes, condensed cream of chicken soup, chicken breasts, milk, and dry ranch dressing mix, you will get this ranch chicken that makes for a great family meal! (Via Life In The Lofthouse)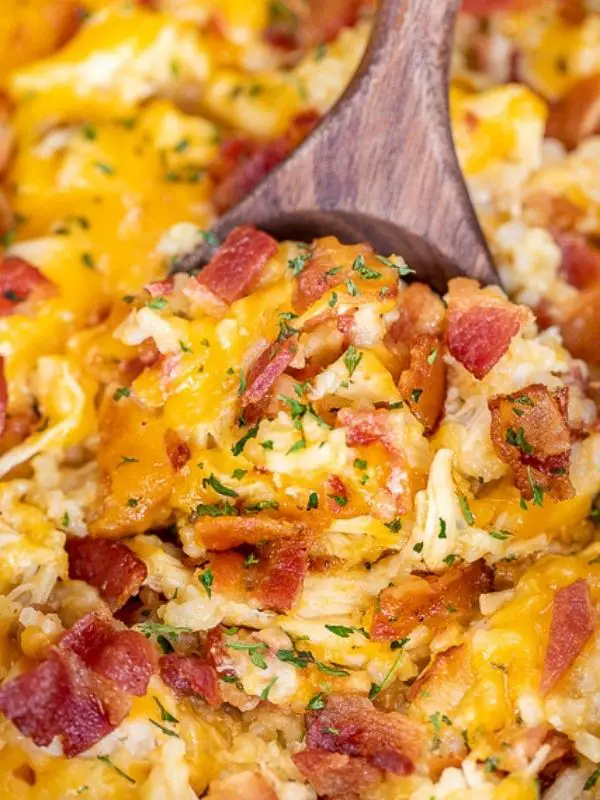 Loaded with bacon, cheddar cheese, and ranch, this easy chicken and rice dish is what you call breakfast for dinner. You can also add some veggies to make it more healthy. (Via Plain Chicken)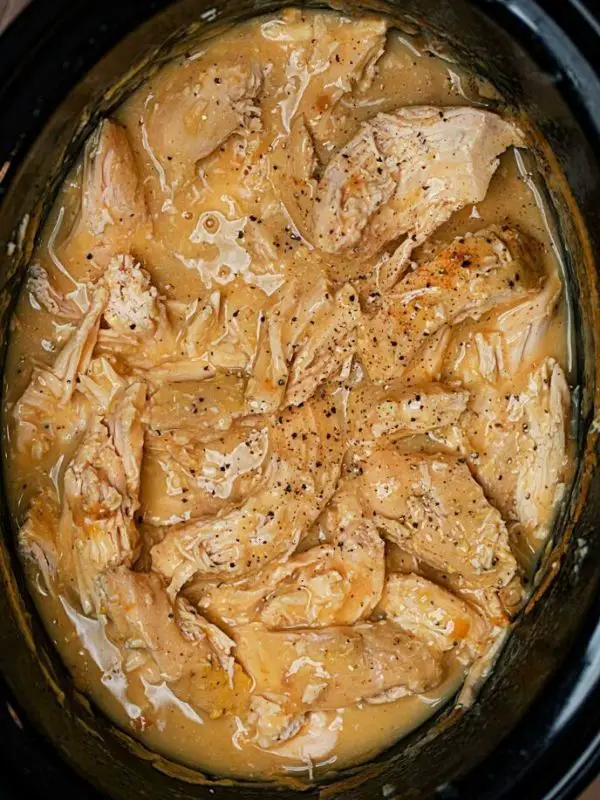 You can never go out of style with this tender chicken and thick flavourful gravy that you can serve with mashed potatoes or white rice. Surely this southern classic will be one of your new go-to recipes and warm your family belly. (Via Dinner, then Dessert)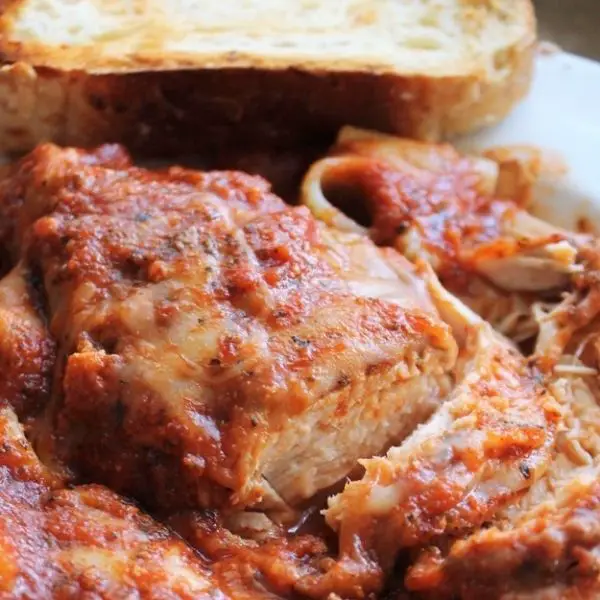 If you're used to making your chicken parm in your oven and now you want to make one but don't want to heat up your kitchen, then it's time to make it in a crockpot. All you need is Parmesan cheese, mozzarella cheese, chicken breasts, Italian seasoning mix, salt, pepper, and garlic powder. (Via My Recipe Reviews)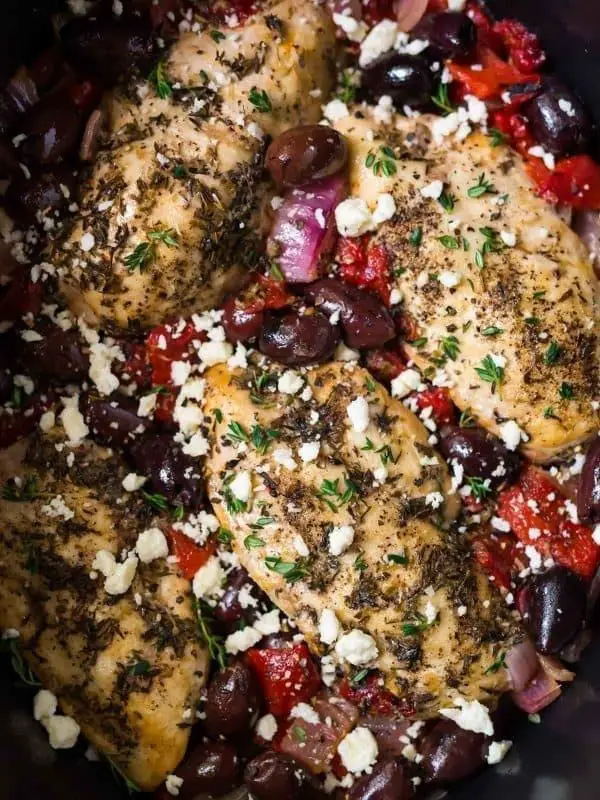 A fan of Greek foods? This healthy chicken dish is what you need to cook for dinner. Loaded with roasted red peppers, feta, and Mediterranean flavors, this wonderfully delicious chicken will straight up transport you from your kitchen to Greece! (Via Well Plated)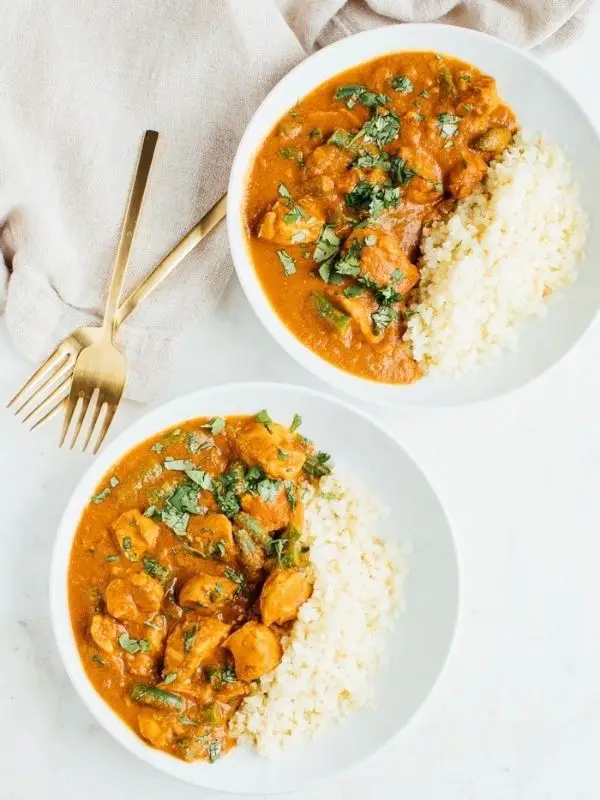 If you love all things curry, you need to put this on your must-try recipes list. Even though this dish didn't use butter and cream, but the combination of coconut oil and coconut milk still makes this chicken taste absolutely delicious. (Via Eating Bird Food)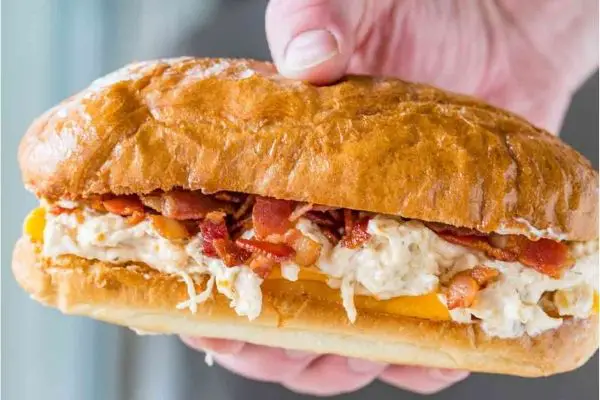 Calling for a few ingredients: cream cheese, cheddar cheese, ranch seasoning, bacon, rolls, garlic powder, and boneless chicken breasts, this mouthwatering sandwich is extremely good. (Via Dinner, then Dessert)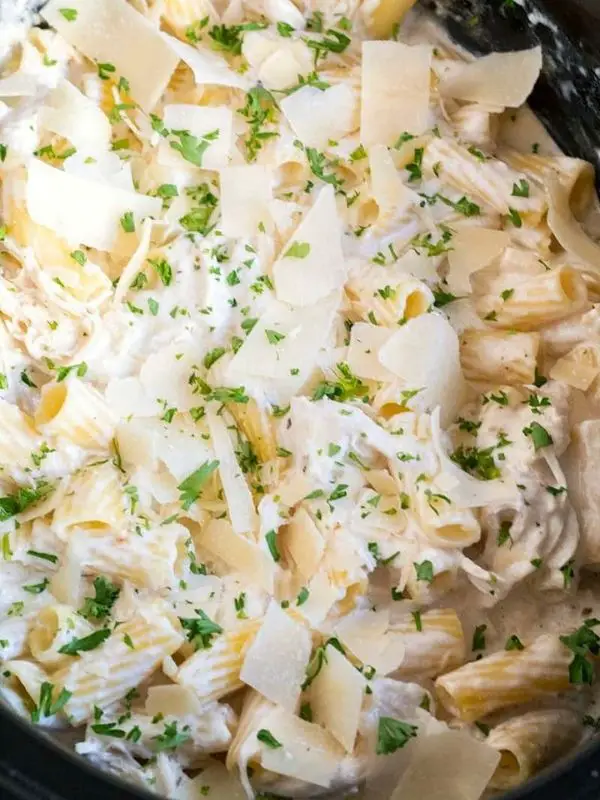 If you're looking for a simple dish that tastes delicious and is so easy to make, then you need to try this recipe. Cook the chicken for 2 to 6 hours, remove the chicken and shred it, then return it to slow cooker and add uncooked pasta and Parmesan cheese. This ultra-creamy pasta is definitely a keeper. (Via Bread Booze Bacon)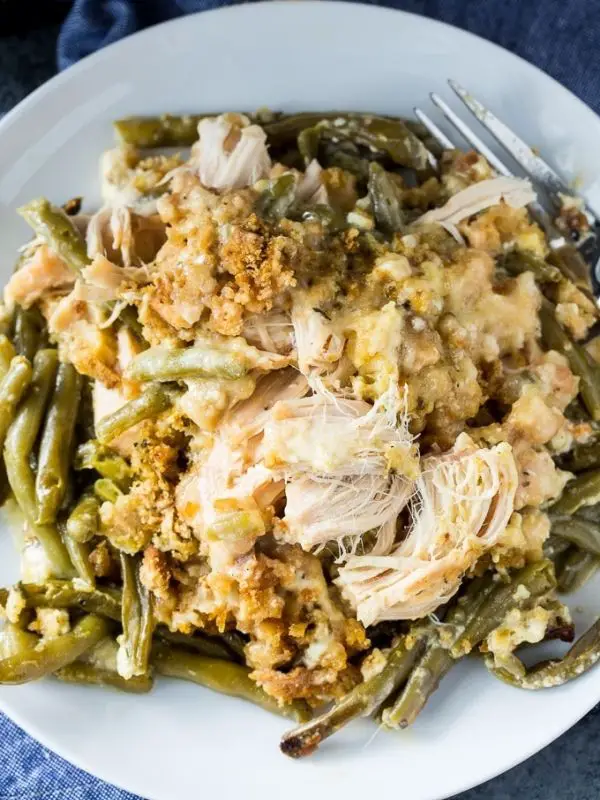 Can you imagine that it only takes 5 minutes of prep for this insanely delicious dinner? Chicken breast on the bottom of the slow cooker, dry stovetop stuffing and a mixture of sour cream, mayonnaise, and condensed cream of chicken soup in the middle, then green beans on top. This dish is like Thanksgiving in a crock!. (Via Spicy Southern Kitchen)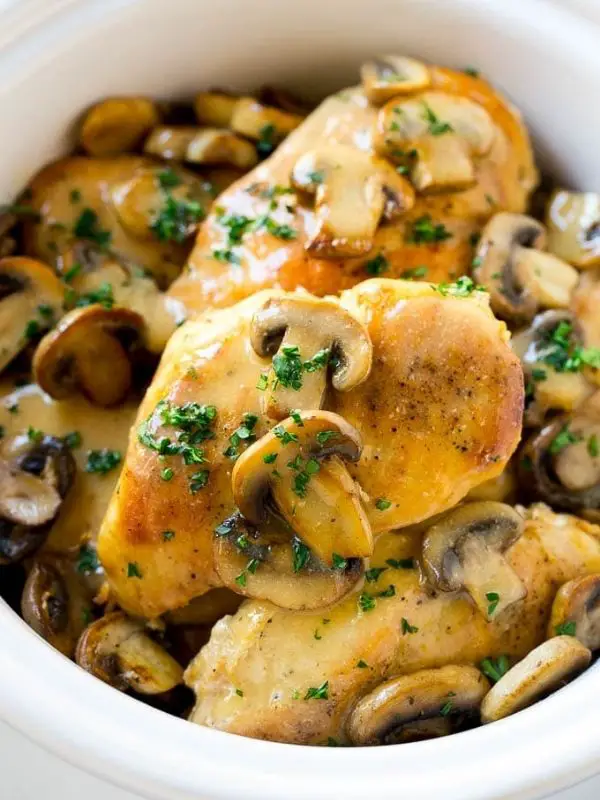 You won't be disappointed with this tasty tender chicken in a savory mushroom and marsala wine sauce. Not only it's easy to make, but this scrumptious elegant dish is also perfect for a special occasion. Once you take a bite of this dish, you'll feel like you're at an expensive restaurant! (Via Dinner At The Zoo)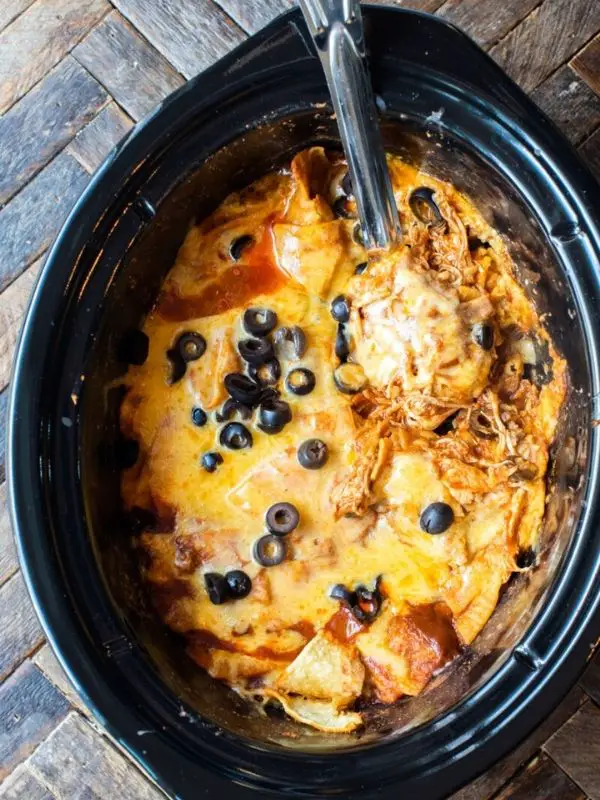 Shake your taste buds with this scrumptious dish made with red enchilada sauce, tortillas, grated cheddar cheese, black olives, and boneless skinless chicken breasts. You will find yourself making this delicious recipe again and again. (Via The Magical Slow Cooker)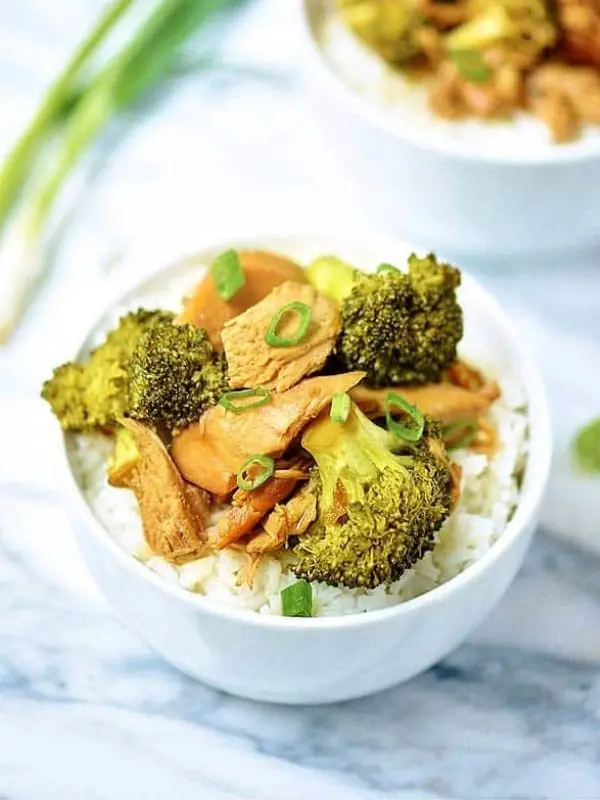 Now you don't have to take out anymore because this recipe is healthier, easier and you can adjust it to be ready when you want it. Serve this tasty chicken in a rice bowl. (Via Show Me The Yummy)
Crockpot Chicken Thighs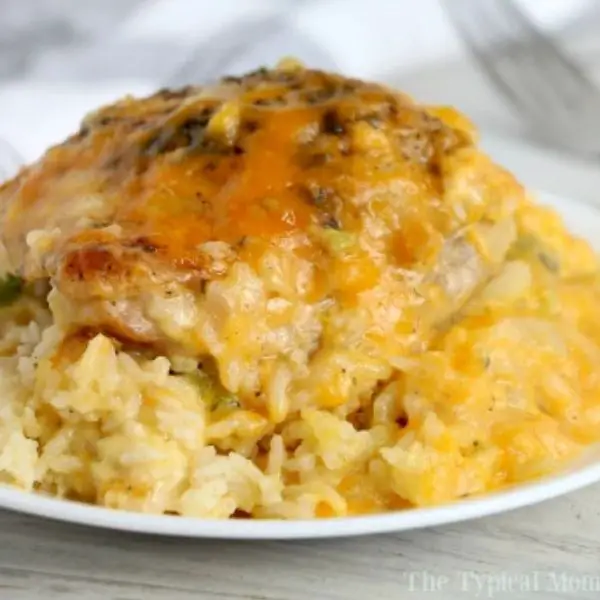 I don't know about you, but just looking at this picture already makes my mouth water. The gooey, cheesy melt around the cooked white rice, broccoli, and perfectly tender chicken is sure will bring your dinner to the next level. (Via The Typical Mom)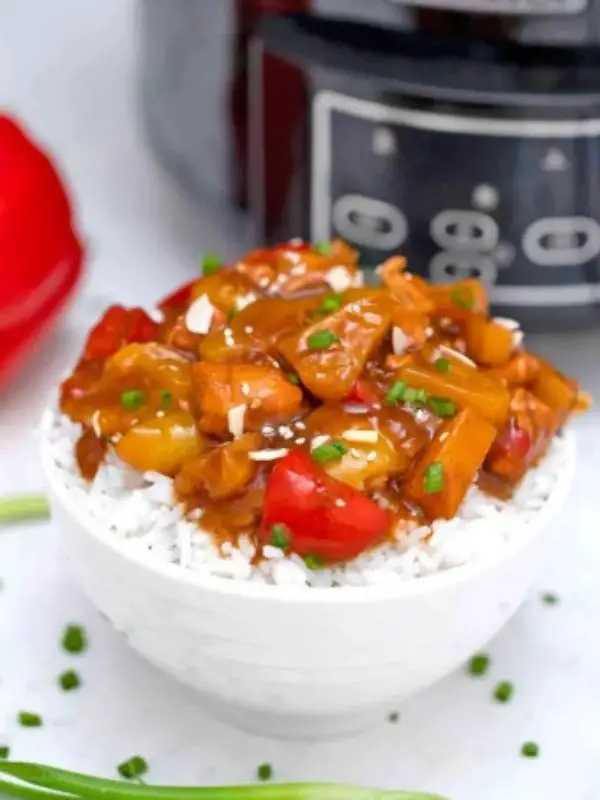 The combination of a sweet and savory sauce with pineapple junks is so flavorful that you don't want to go to a Hawaiian restaurant anymore. Perfect if you want a change taste of your usual dinner. (Via Sweet and Savory Meals)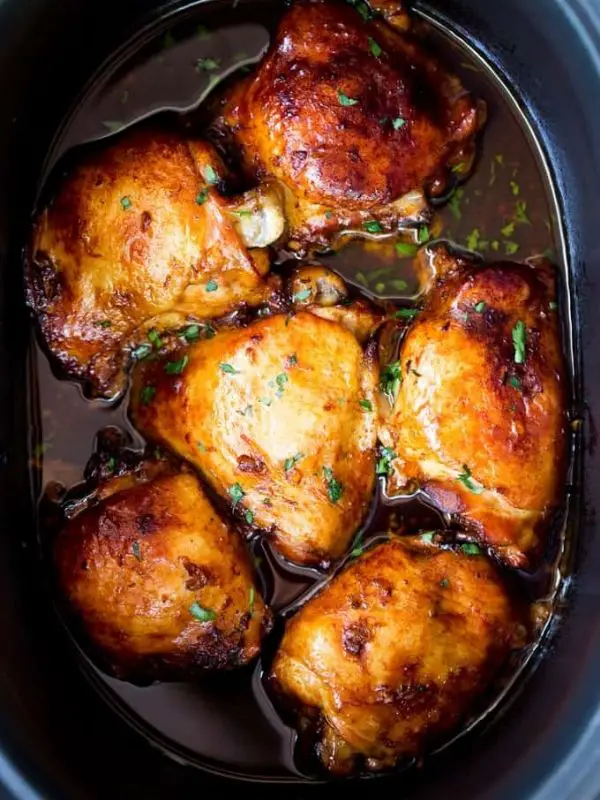 Can you believe that with very minimal effort you can make this insanely delicious dinner? All you need is 5 simple ingredients to make this goodness chicken packed with honey, ketchup, and lite soy sauce. This recipe also makes a perfect make-ahead meal. Delish! (Via Dinner, then Dessert)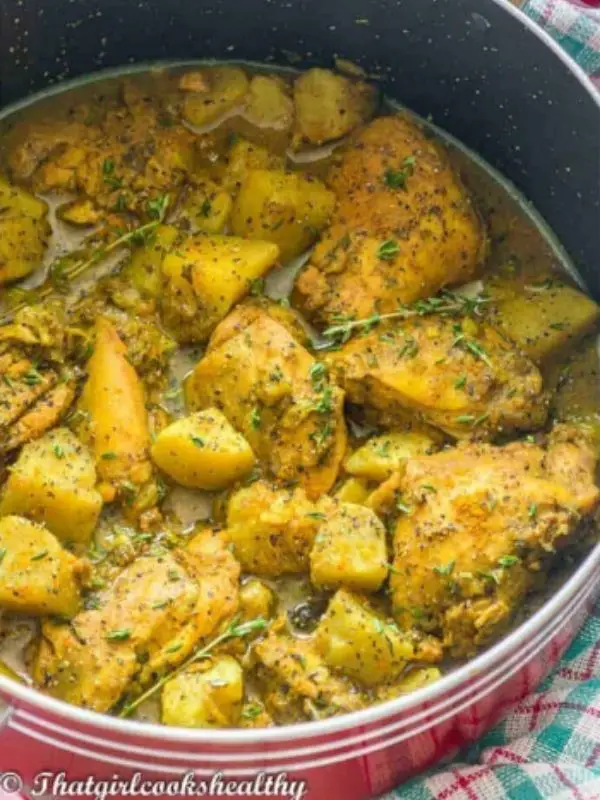 Packed with bold flavor, this recipe is perfect if you never tried a Caribbean curry. Even though this dish is made on the stovetop, the author also gives a slow cooker method. But either way, you'll get a tasty chicken dish. (Via That Girl Cooks Healthy)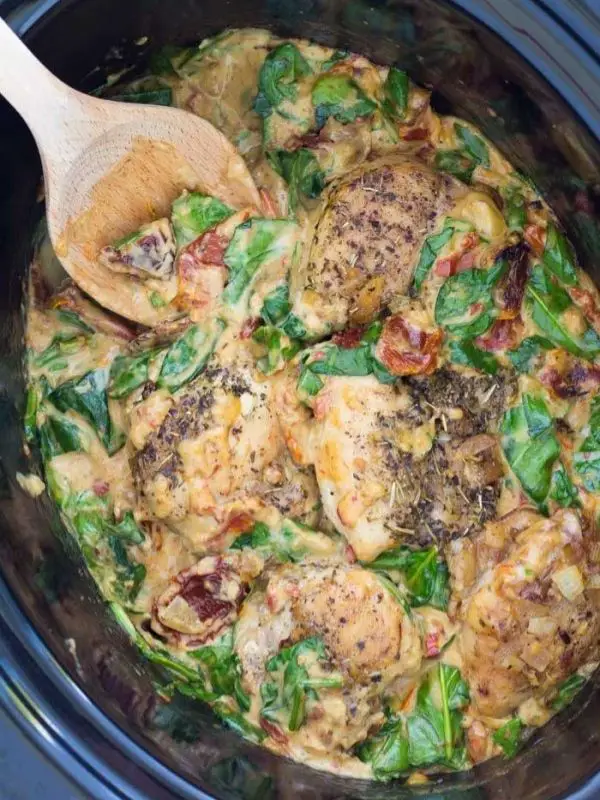 If you love eating spinach stuffed chicken breast, then you will love this thigh version. Packed with flavor, this creamy and easy Tuscan chicken just requires 5 ingredients besides pantry staples like garlic and Italian seasoning. This recipe is sure will wow your weeknight. (Via Kristine's Kitchen)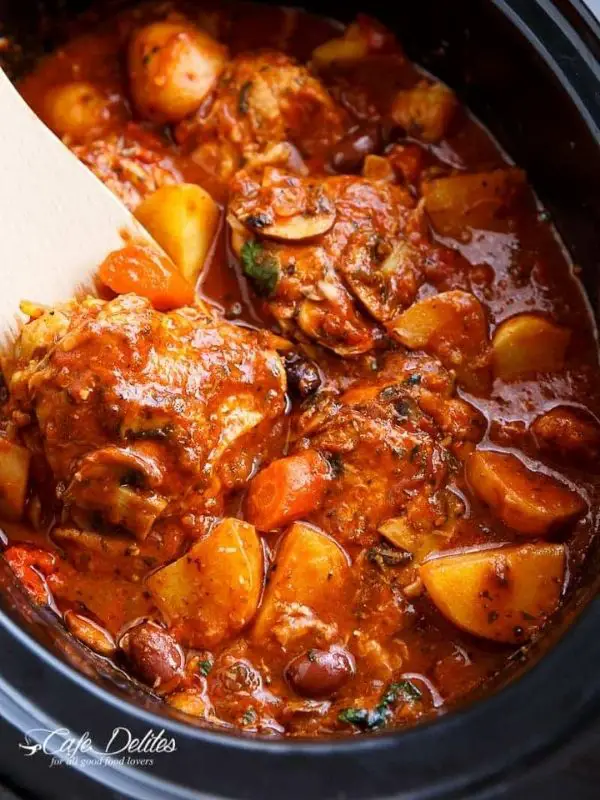 Simmered down in a thick and rich tomato sauce, this flavorful, tender chicken stew with carrots and potatoes is the ultimate classic comfort food and you will find yourself licking the spoon clean! (Via Cafe Delites)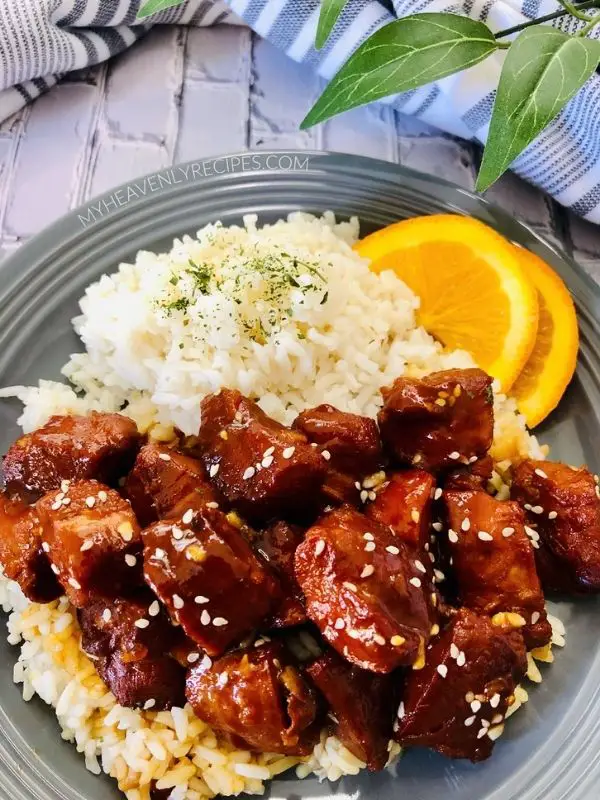 Are you looking for an amazing and Easy Chinese food dinner? Search no further. You will love this sweet and savory, sticky, perfectly balanced, and fairly simple recipe that tastes better than take out. (Via My Heavenly Recipes)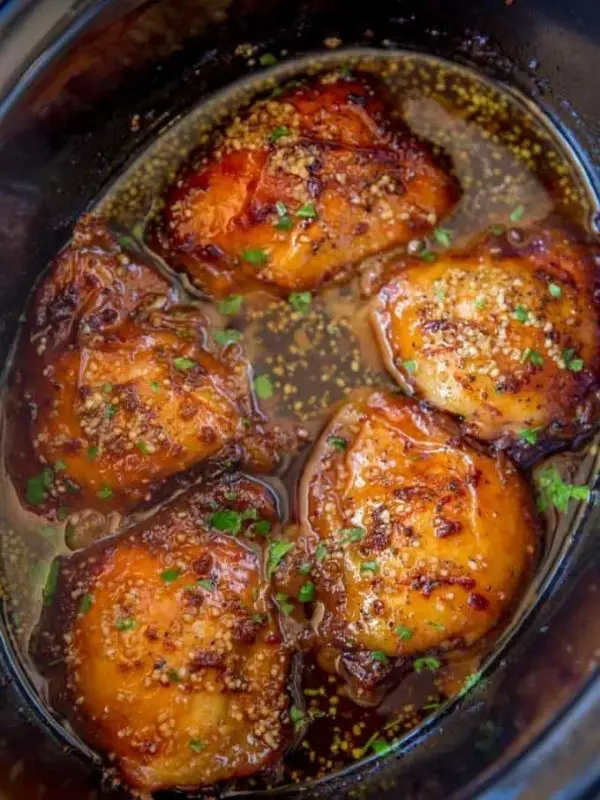 Calls for brown sugar, black pepper, Kosher salt, garlic, and chicken thighs, this super easy to prep dish is perfect for the busy weeknight meal. (Via Dinner, then Dessert)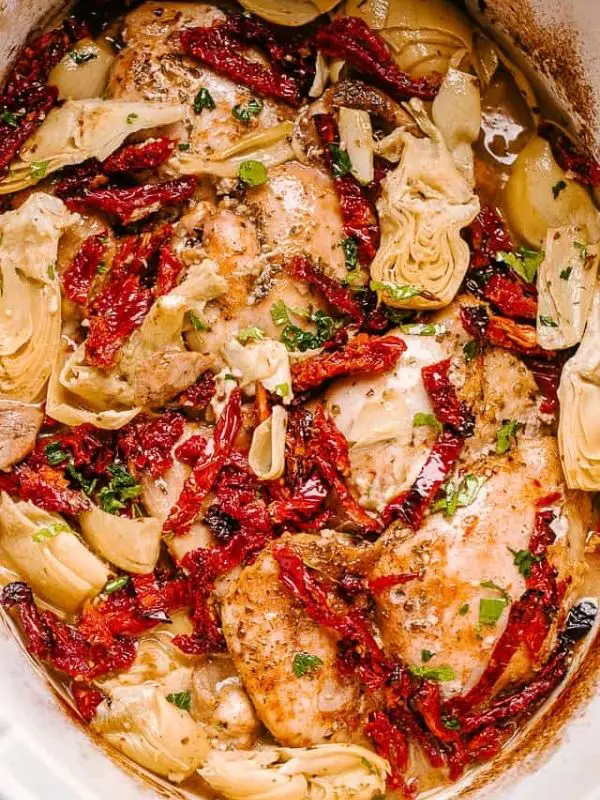 Chicken thighs seasoned with pepper, dried oregano, salt, and paprika, add to slow cooker the chicken with artichoke over them, then cook for 4 hours before adding sun-dried tomatoes. Best serves with rice. (Via Diethood)
Crockpot Chicken Drumsticks & Wings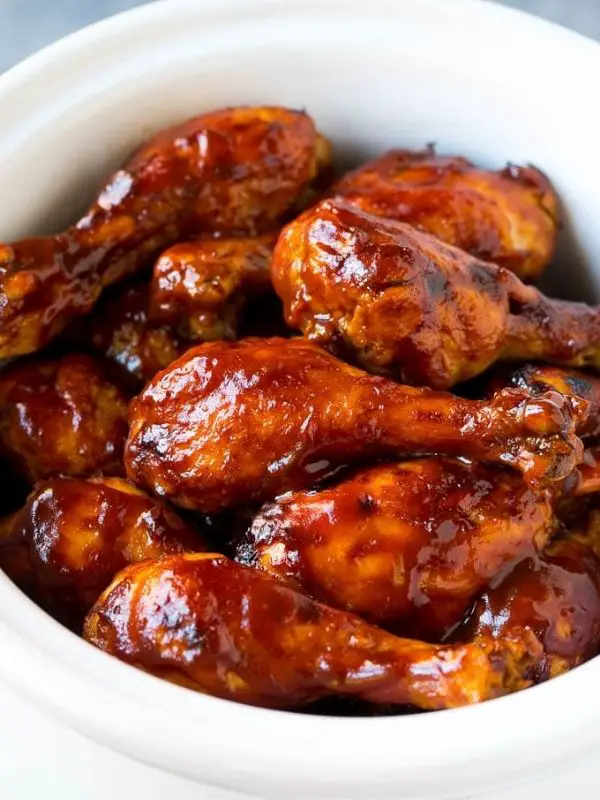 To make this simple yet satisfying dish you just need 3 ingredients: BBQ spice rub, your favorite BBQ sauce, and chicken drumsticks. Not only will rock your crockpot, but these flavorful inexpensive drumsticks are also kid-friendly. (Via Dinner At The Zoo)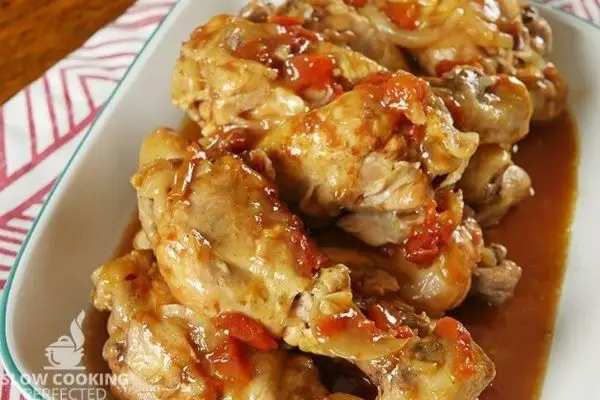 Calls for Worcestershire sauce, chicken stock, diced tomatoes, onion, French onion soup mix, and chicken drumsticks. You can serve this with cauliflower mash, couscous, or mashed potatoes. This insanely good recipe is going to be your new dinner rotation. (Via Slow Cooking Perfected)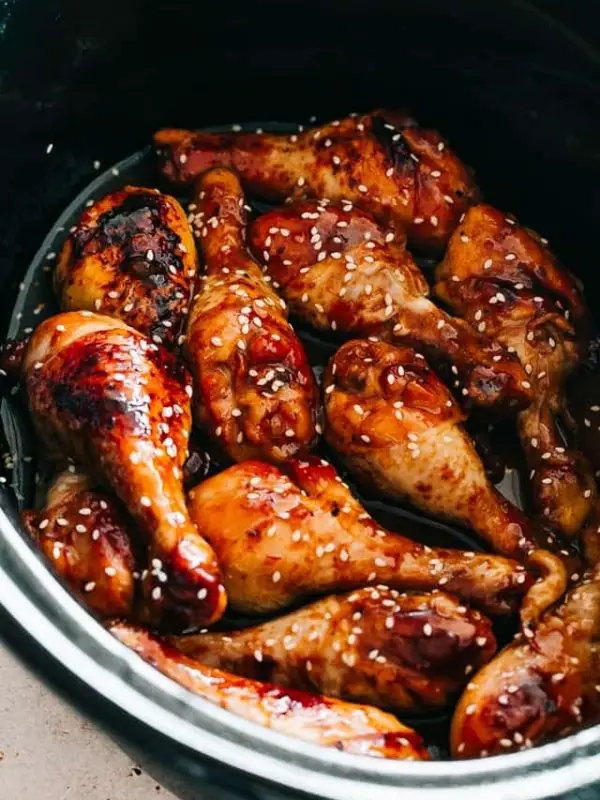 Another Asian recipe that you need to try! Soaked in honey-sriracha sauce, these juicy drumsticks have a wonderful balance of salty, sweet, tangy, and hot. This recipe will be the tastiest drumsticks you ever made. (Via Easy Weeknight Recipes)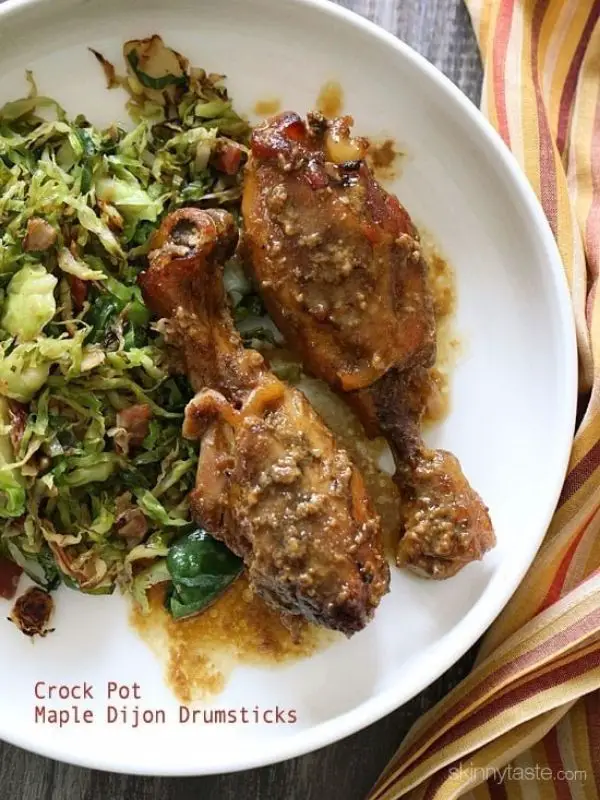 With only six ingredients: Dijon mustard, Maple syrup, balsamic vinegar, drumsticks, fresh cracked pepper, and garlic salt, Your family is sure will love this incredible and super quick to put together recipe. (Via Skinny Taste)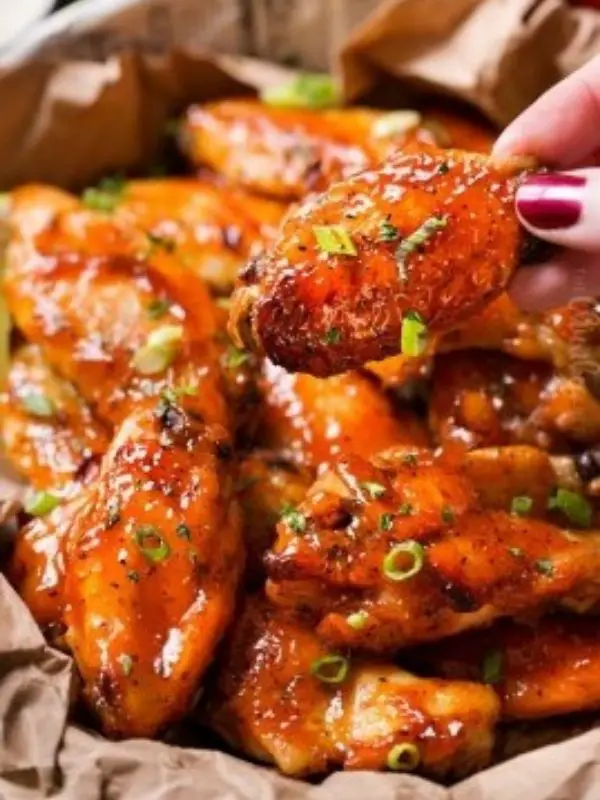 Are you looking for a delicious appetizer that everyone will love? I've got you covered! These juicy, spicy and mouth-watering chicken wings are ready to make your hands sticky. To make it taste more delicious, dip these buffalo wings in blue cheese dressing. You sure will get rave reviews serving this dish! (Via The Chunky Chef)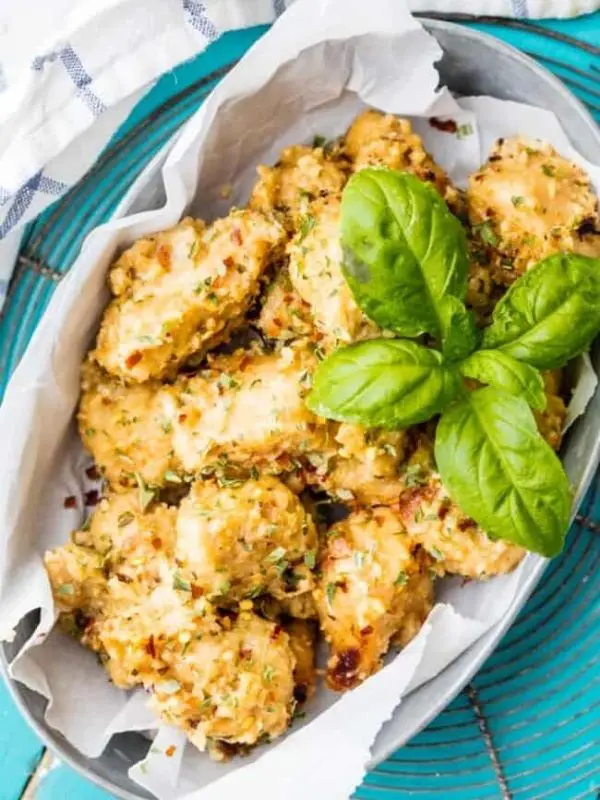 If you've been a fan of garlic parmesan wings from Wingstop, then it's time to try making your own. These perfectly delicious wings will be your new favorite appetizer for game day or any big party! (Via The Cookie Rookie)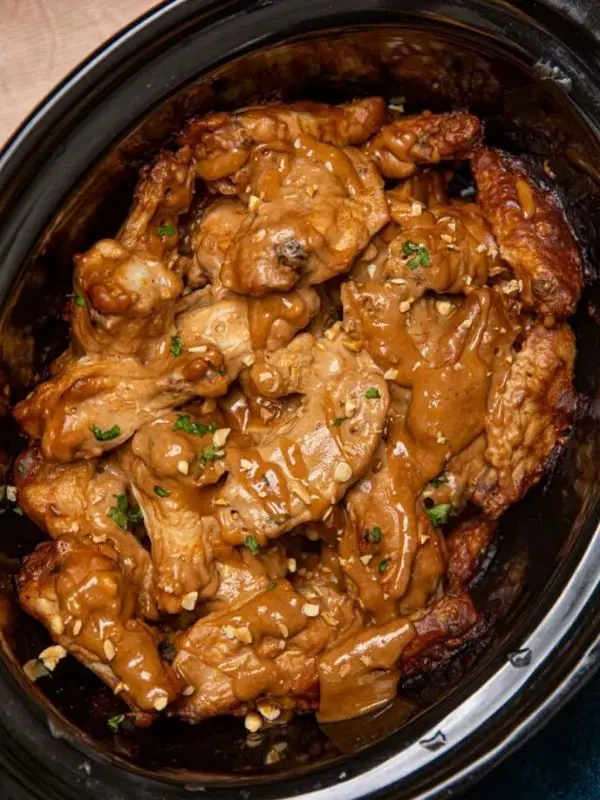 If you like all things that come with Thai peanut then you will love this. With ingredients that you probably already have in your pantry, these creamy and flavorful wings are a  good change of pace from the usual party appetizer! (Via Dinner, then Dessert)
Crockpot Chicken Soup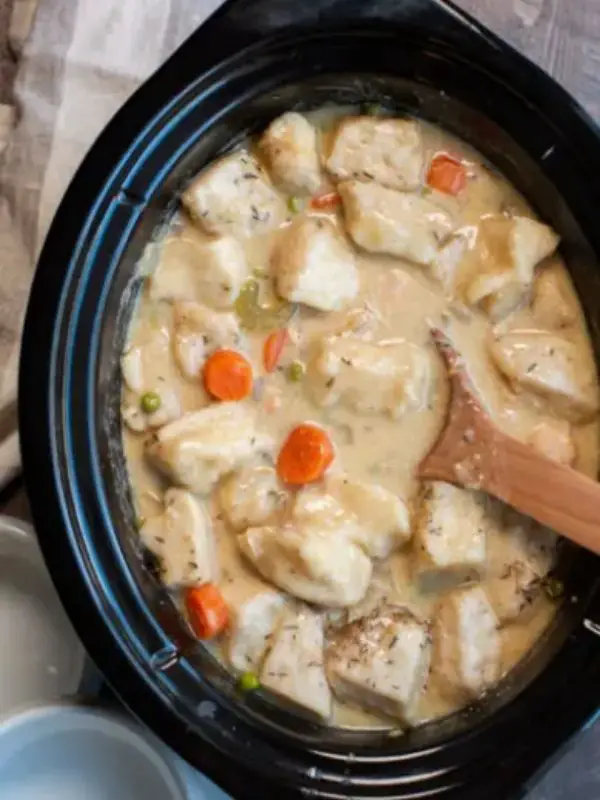 There's nothing more satisfying than eating a comfort soup after a hard workday. And it's much easier to make because you don't have to do everything from scratch because it uses Pillsbury Grands Biscuits for the dumpling. (Via The Magical Slow Cooker)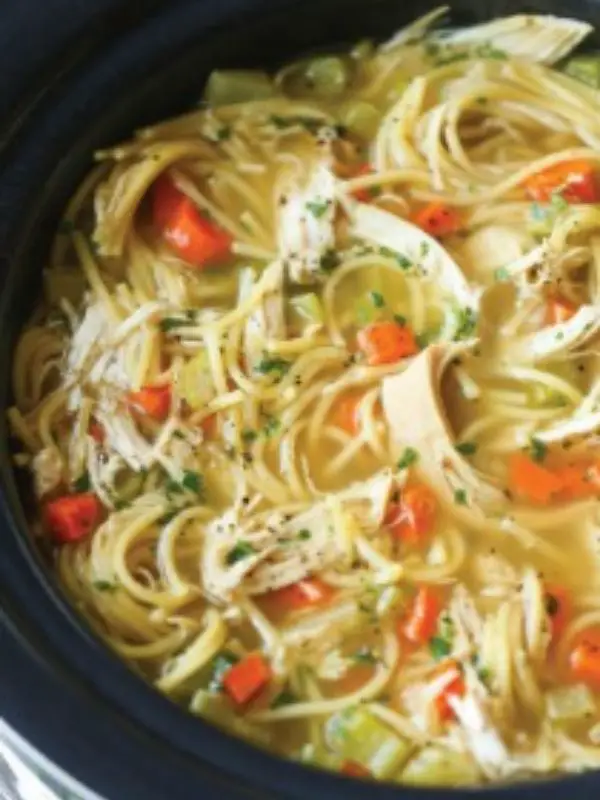 Instead of using egg noodles like most chicken noodle soup recipes, this recipe uses spaghetti to make it much better. Not only perfect on a cold day, but this soup is also great for soothing cold symptoms. (Via Damn Delicious)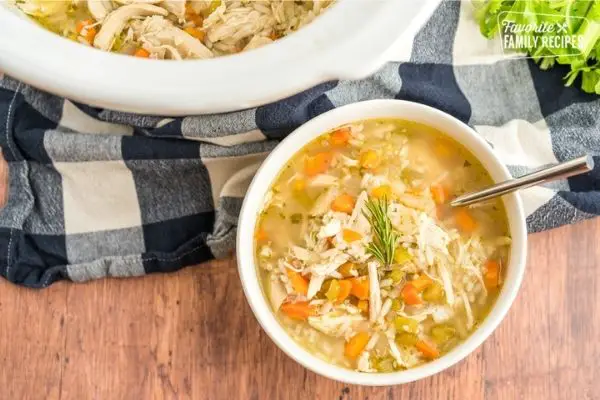 Packed with sage, rosemary, thyme, and parsley this delicious chicken soup is sure will warm your body and soul. A perfect lunch or dinner for a quiet cold day in. (Via Favorite Family Recipes)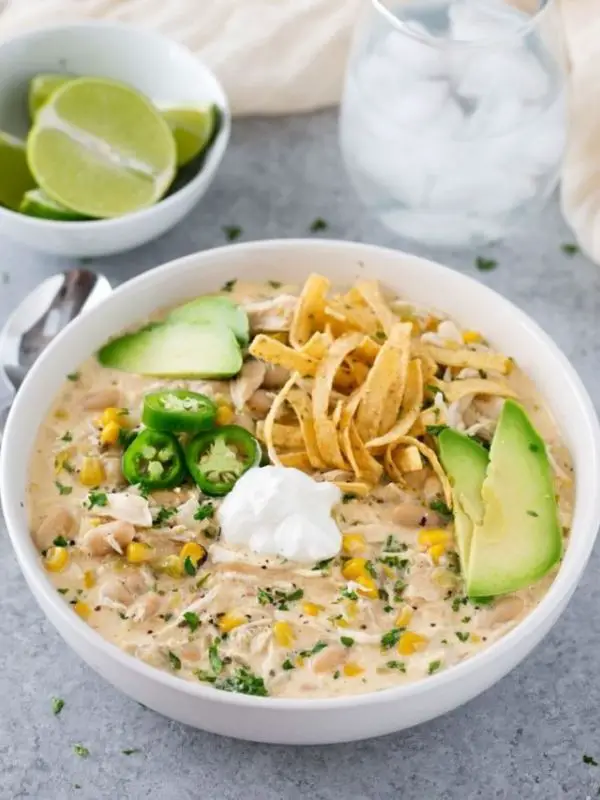 Curl up on the couch with a bowl of this creamy chili that's so easy to make and filling. Surely this soup will warm your belly and heart and going to be your new and only go-to recipe for white chicken chili. (Via The Chunky Chef)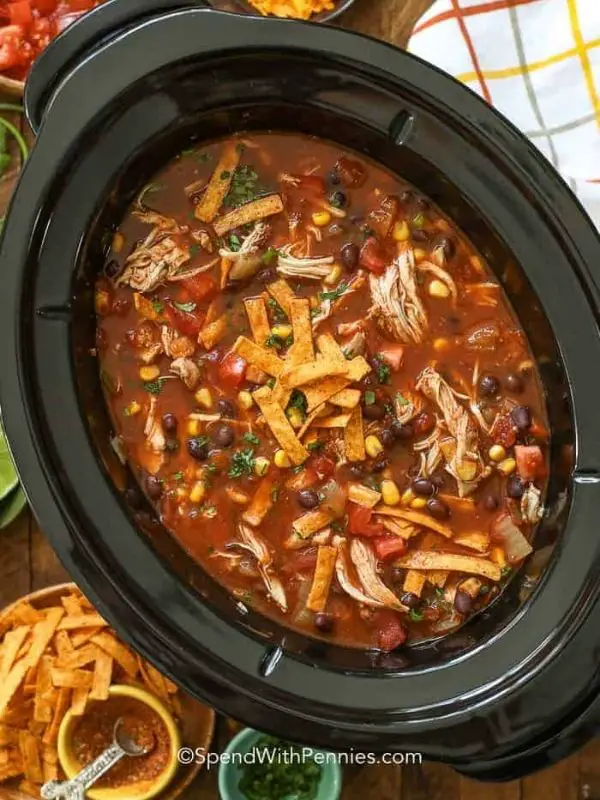 Nothing comforts the soul like a big bowl of soups. With simple ingredients that you probably already have on hand, you can make this tasty and delicious recipe. You will find yourself making this hearty soup again and again. (Via Spend With Pennies)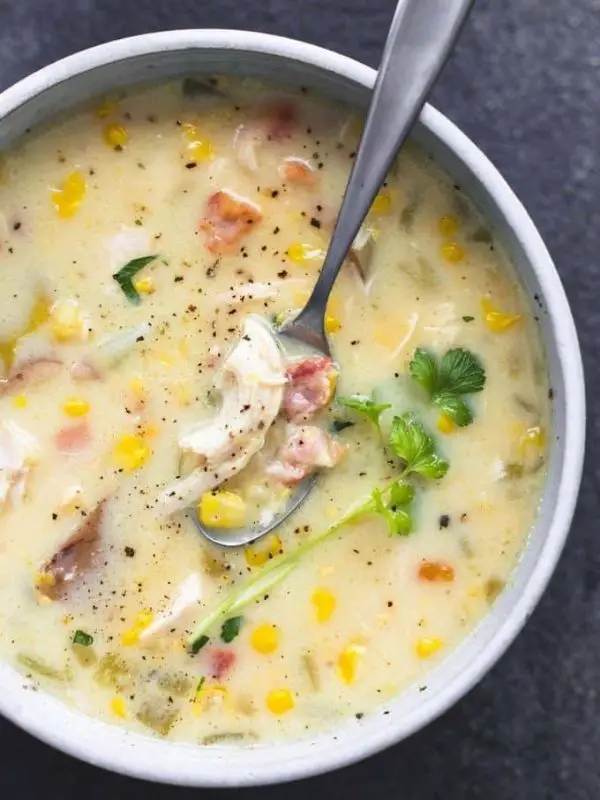 Calling for small potatoes, heavy cream, bacon strips, cans of cream-style corn, low sodium chicken broth, chicken breasts, small onion, and garlic powder, this creamy comforting soup is sure will warm you all season long. (via Creme De La Crumb)
Other Crockpot Chicken Recipes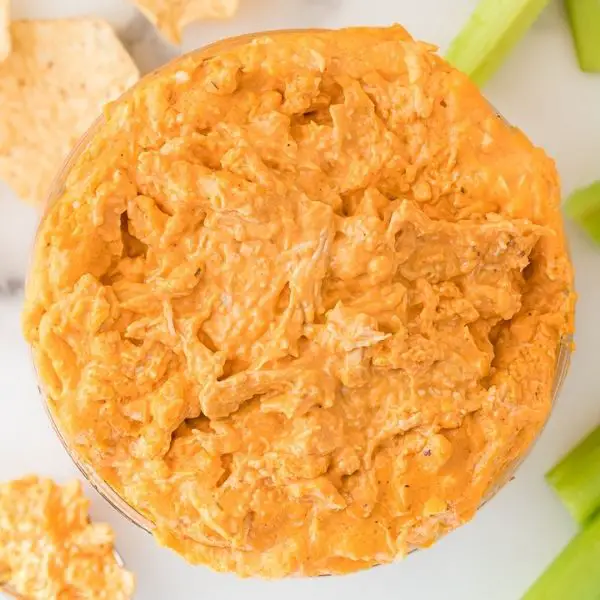 With just 5 simple ingredients: cheddar cheese, ranch dressing, cream cheese, cooked chicken, and Frank's red hot wing sauce, you can make this best buffalo chicken dip that's perfect for game days or parties! (Via Persnickety Plates)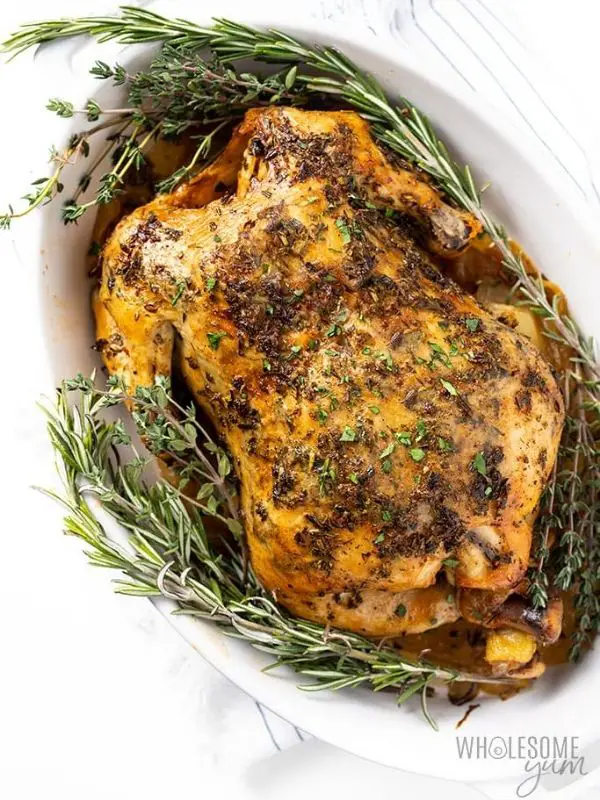 Want to cook a whole chicken with very little effort? Then you need to try this. Not only is easy to make, but this juicy chicken is also perfect if you want to make a simple yet fancy meal to wow your guests. (Via Wholesome Yum)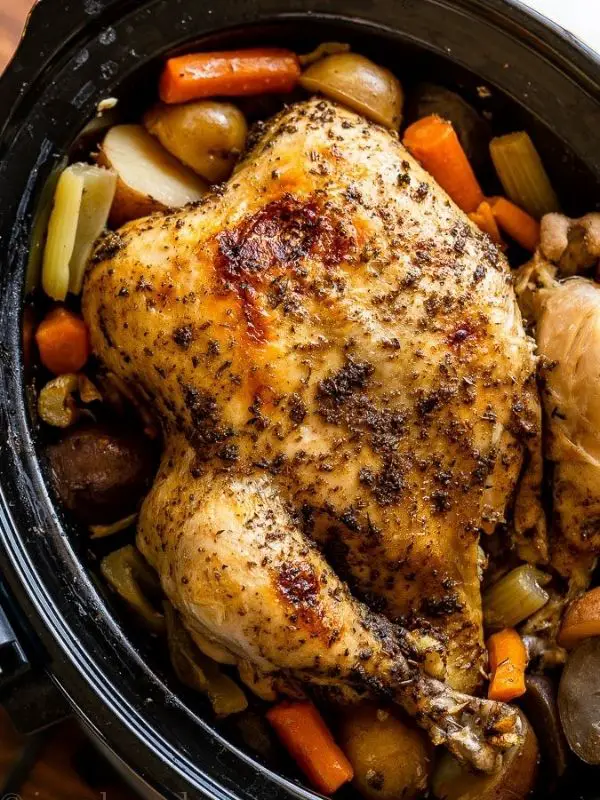 This Super juicy chicken cooked perfectly tender with flavorful veggies, potatoes, and silky gravy is what you need if you're looking for a special meal to serve your family and friends. (Via I Wash You Dry)
BE SURE TO CHECK OUT THESE OTHER SLOW COOKER IDEAS!
18 Healthy Slow Cooker Recipes That Actually Taste Delicious
20 Easy Slow Cooker Desserts You Need to Make
Follow me on Pinterest for more recipe ideas!