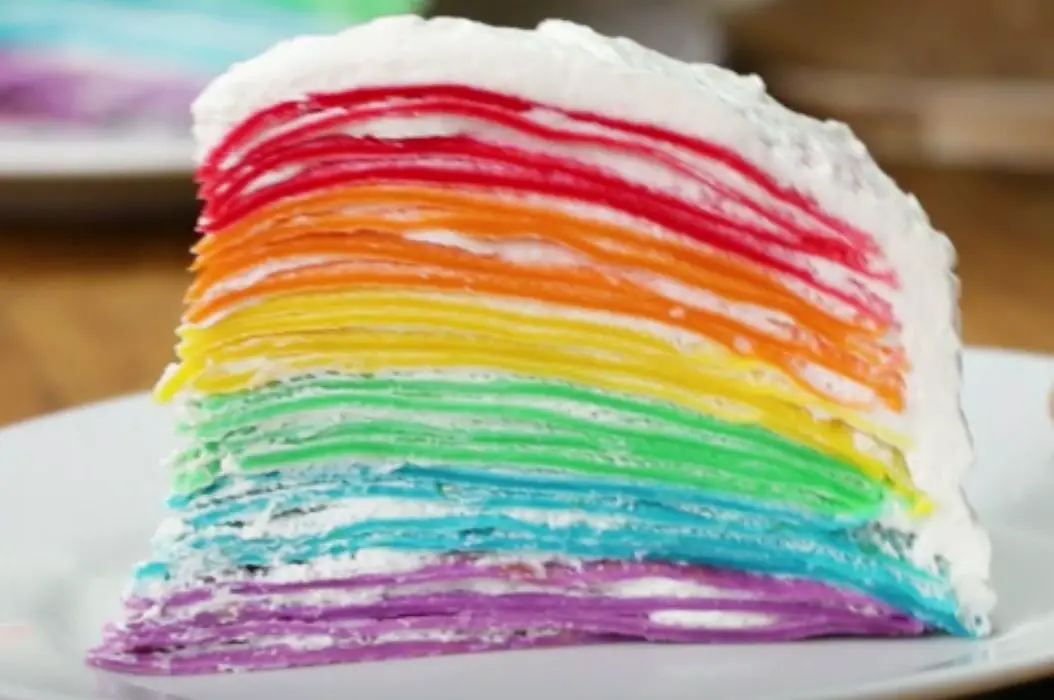 Crepe is amazing because it's easy to make and you can make it with every filling that you like. There are tons of ways to make crepe recipes from sweet, fruit-filled, savory, veggie-filled and even meat.
You can serve crepe for breakfast, brunch, lunch, or dinnertime dessert with a variety of crepe recipes. And these 12 crepe recipes will show you how delicious crepes are so you can enjoy crepe every day.
To get the full recipes, just click the link on a subheading.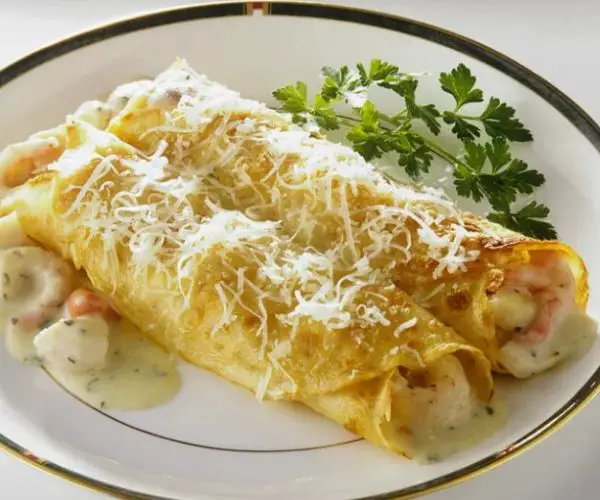 These delish seafood crepes are perfect for your healthy brunch or lunch and perfect for seafood lovers!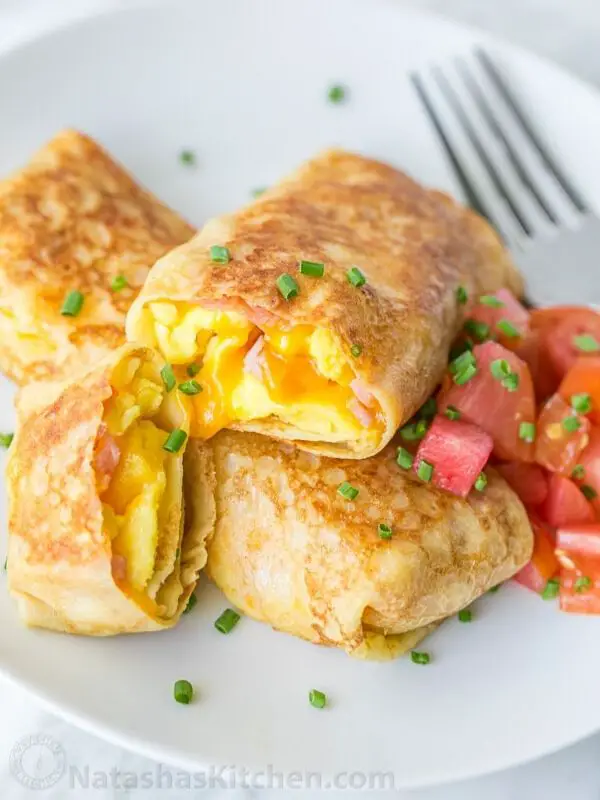 These delicious, easy, nutritious, and high protein crepe is good for your family and especially for kids. The best thing is you can make these the day before, put it in the fridge then reheat it the next day. What a save of time for making breakfast.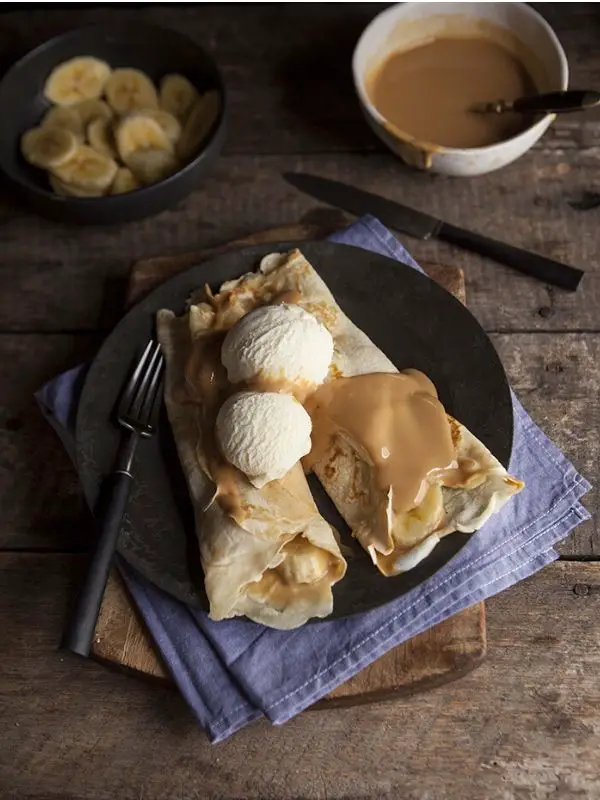 Look at these yummy crepes. Bananas and caramel make a perfect filling combination and the vanilla ice cream topping adds extra sweetness.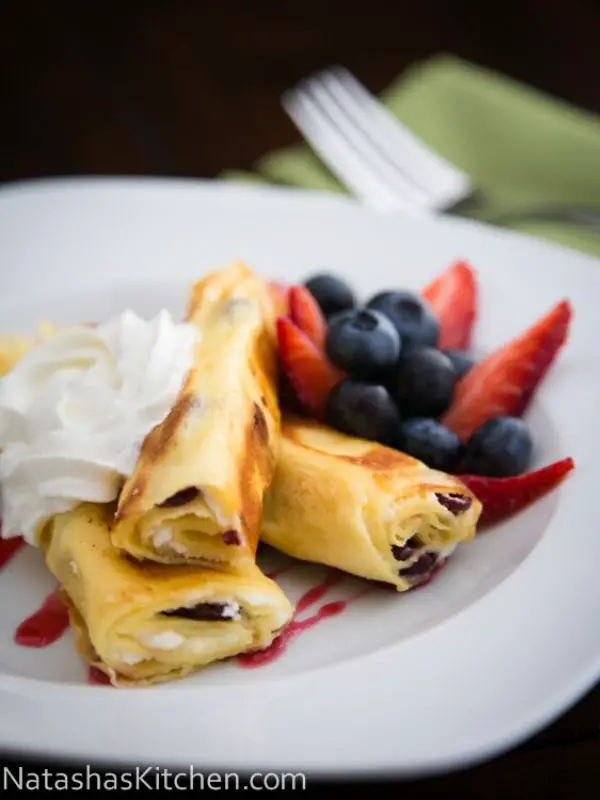 You'll not believe how easy to make these dish and with not many ingredients you can impress your family with this delicious crepe especially if you have a Russian mother.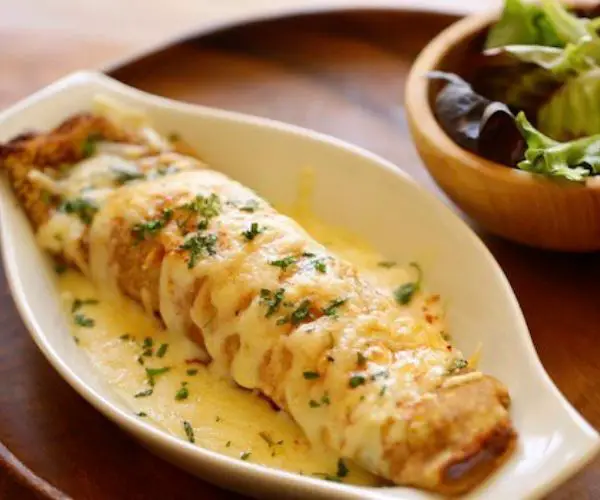 No one can ever resist melted cheese and obviously not with this creamy chicken and mushroom crepe slathered in bechamel sauce and topped with bubbling gruyere cheese. So yummy!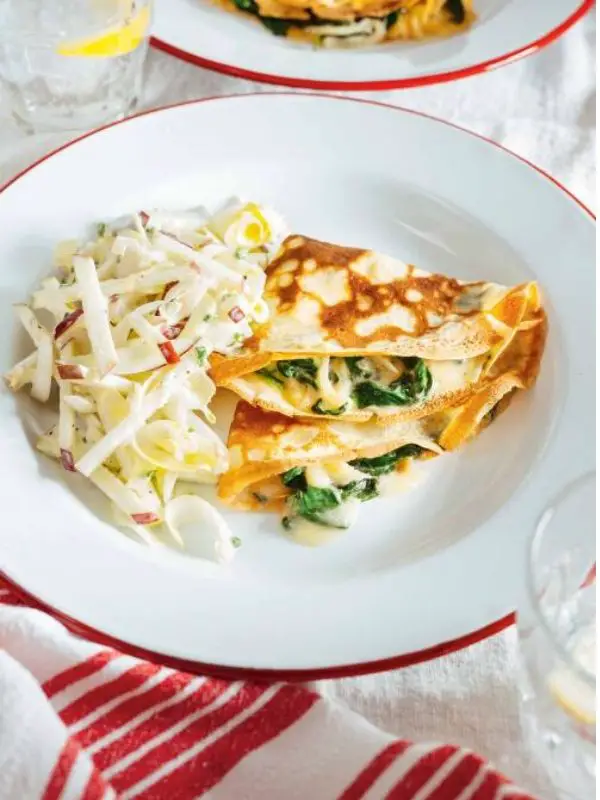 Spinach is the main ingredient in this dish and it's surely will give you a healthy vibe.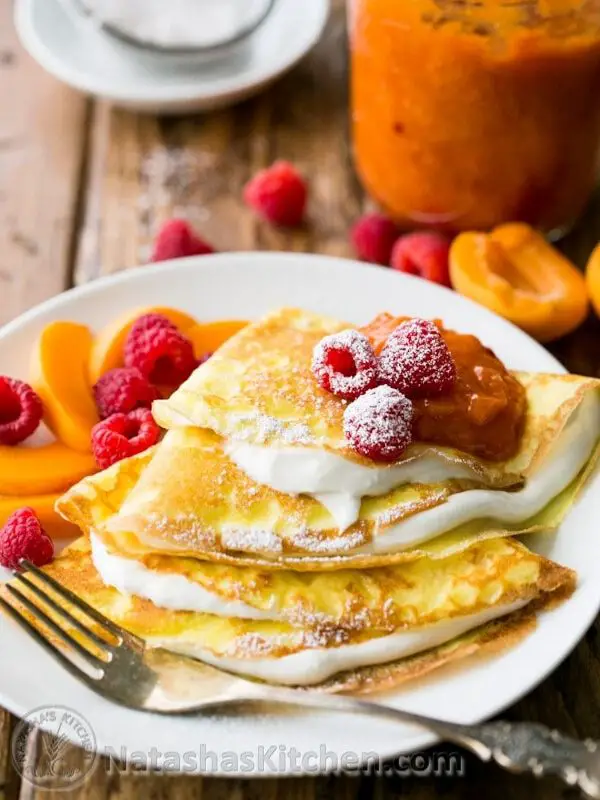 The secret recipe for this delicious crepe is the Greek yogurt and cream cheese filling. Once you made this crepe don't forget to top it with apricot preserves and fresh fruits.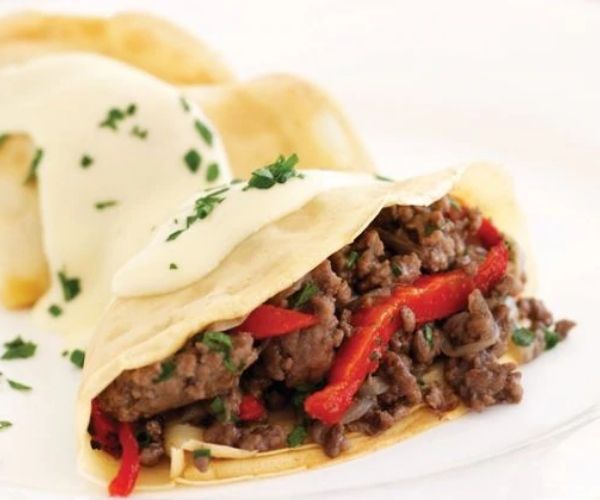 The creamy Gruyere sauce top and minced beef filled the crepe really make a winning combo.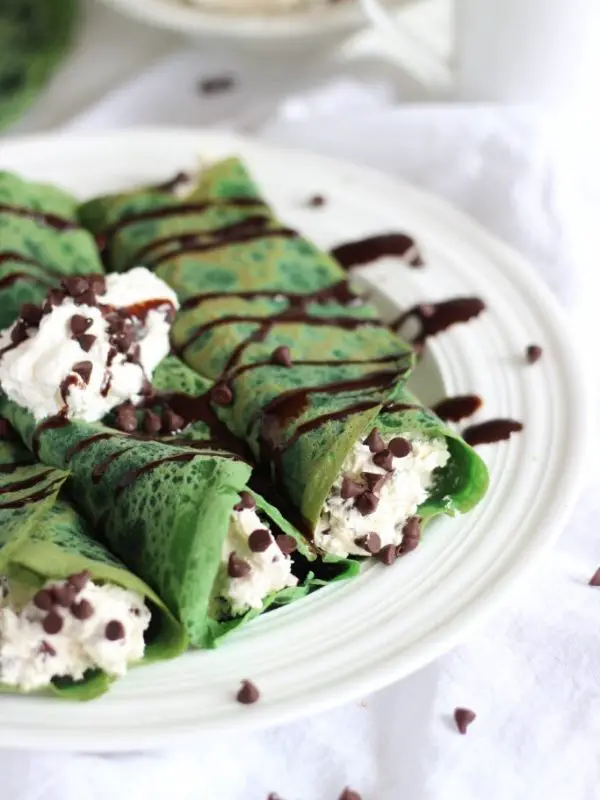 Are you a cheesecake lover? if you are then you need to try this. The filling made from chocolate chips, cream cheese, Bailey's Irish cream, and whipped topping is dangerously good and the green velvet makes the perfect presentation. These crepes will give you a bright and fun brunch!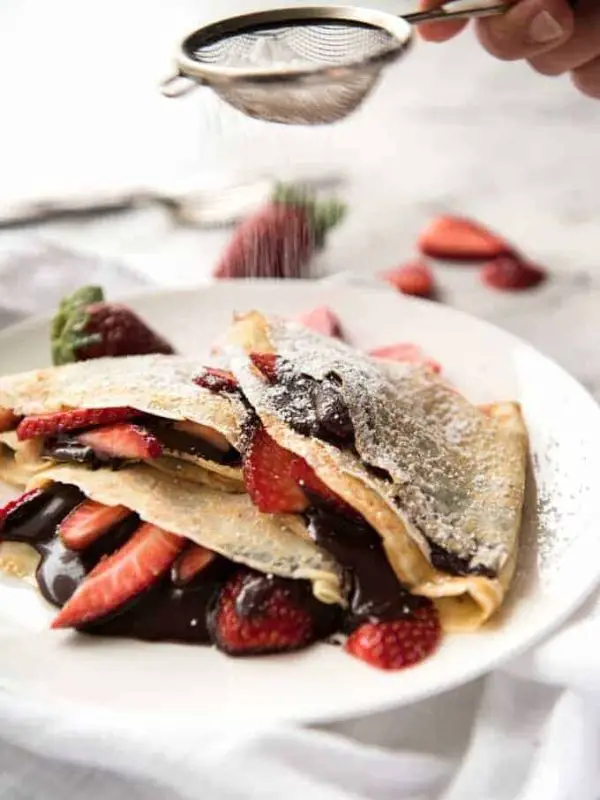 Have you made your own Nutella or ever thought to make it by yourself? You're in the right hand because Recipetineats made her homemade Nutella with just 5 ingredients – hazelnuts, cocoa powder, vanilla, icing sugar and oil. How easy the Nutella recipe and now you can make your own Nutella.
Once you made it, don't forget to slather it onto tender crepes.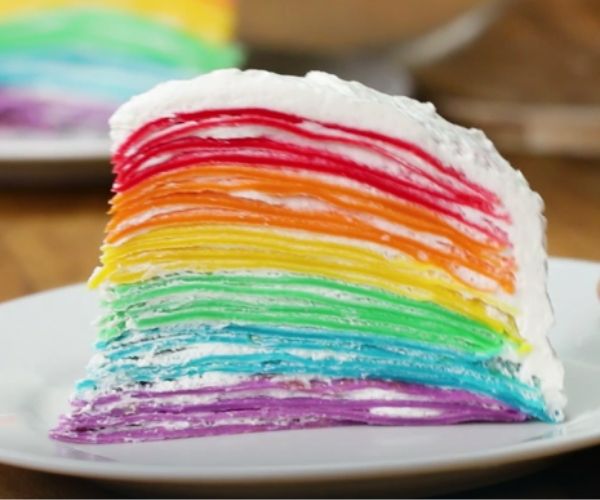 Bored with the same color of crepes that you usually make? Or want to make a cake that is different from regular cakes? This rainbow crepe cake is perfect for you.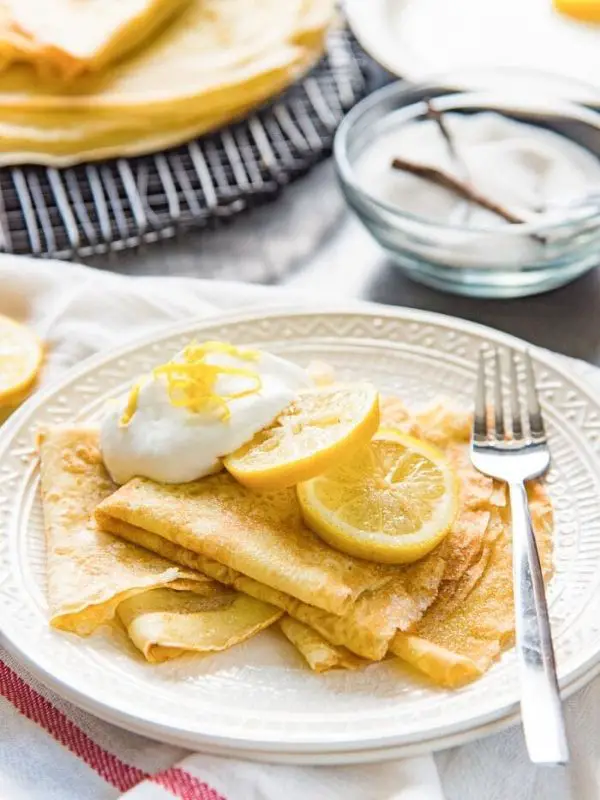 Nothing beats than the classic, sweet, soft, buttery French crepes filled with granulated sugar and top with lemon slices and whipped cream.