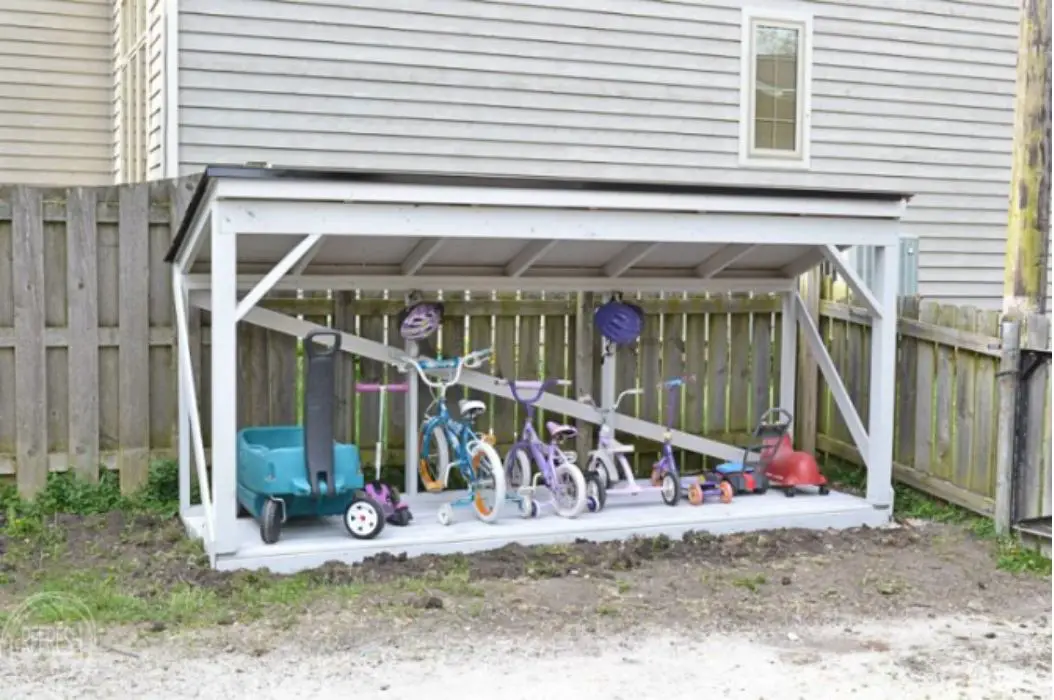 This post contains affiliate links. This means if you purchase something through one of my links, I may receive a small commission at no extra cost to you. Please read my disclosure for more info.
If you have kids then you know how messy their stuff can be like their toys that scatter around the house. To clean up these toys mean you need a space where you can put all of your kids' stuff in the same place. And the creative way to store it all is with toy storage ideas.
With storage, you won't find yourself crazy and tired of cleaning all the mess toys every day. Of course, you need to make sure that everything has its own place if you want to keep things organized. Then you need to teach your child to put back their toys on storage that you've been labeled so it keeps organized when playtime is over.
But what if you don't have enough space or don't want to spend money to do some renovations? Don't worry because I've collected some of the best toy storage ideas around the internet to help spark your imagination.
Learn how to organize toys and other stuff with these easy and inexpensive DIY toy storage ideas
14 Super Easy Toy Storage Ideas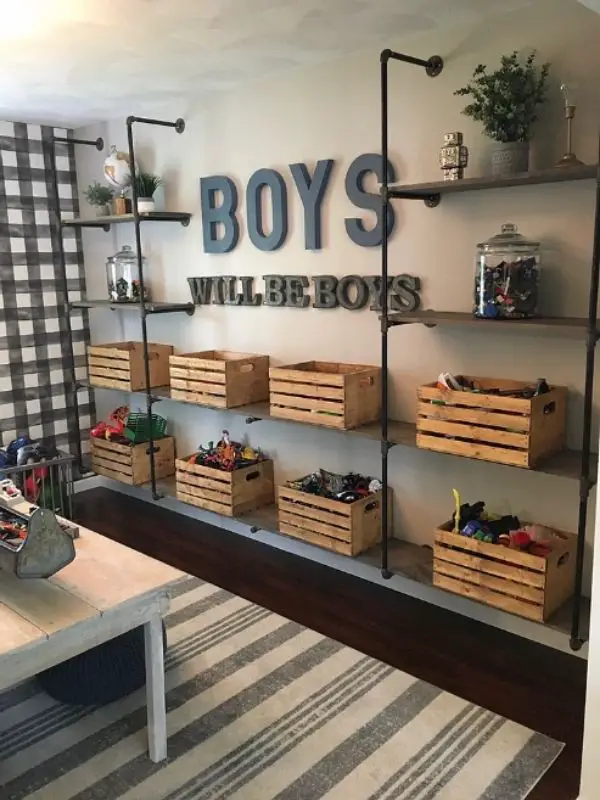 Made from pipes and boards with wood crates and jars as storage, this cool and rustic shelf not just makes a good organization but will be a great decor idea for your playroom too. Your boys surely gonna love this shelf. (Via M+B Design)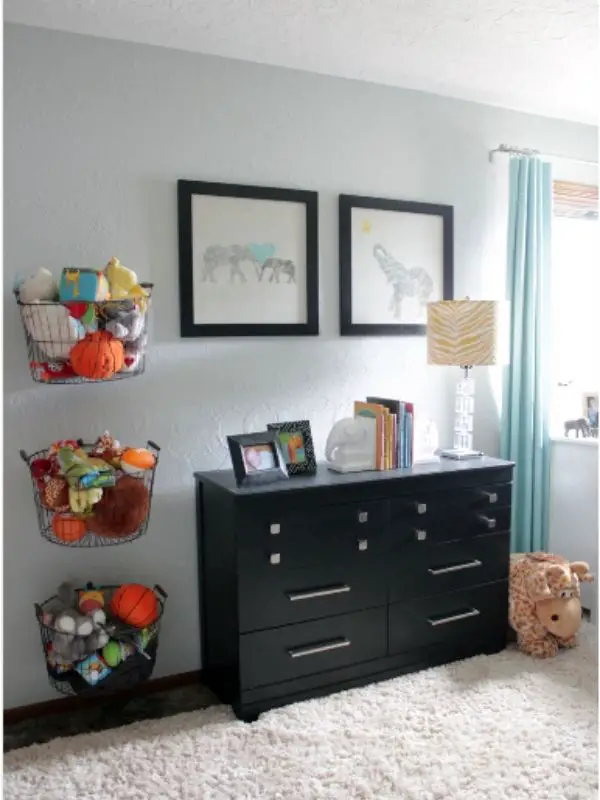 It's totally a breeze to clean up your kid's toy when you can just toss them into baskets. And this storage idea is really easy, you just need these wire storage baskets and then attach them onto the wall. (Via The Caldwell Project)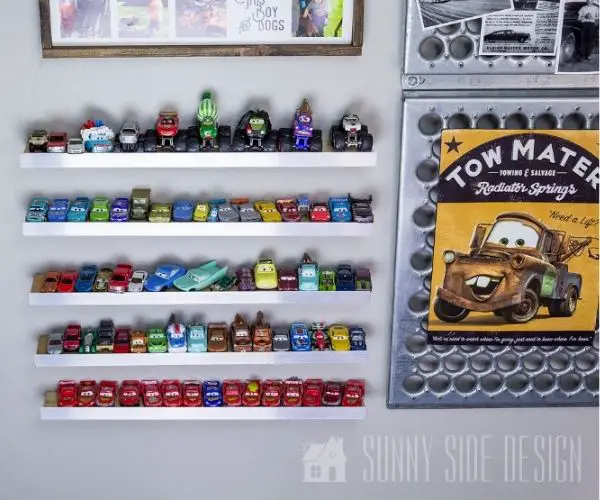 These clever toy car shelves made from wood and aluminum strips will make your boy happy. Once you made these, he surely will pick the cars up and put them on the shelves so he can display his cars. It's a win solution. (Via Sunny Side Design)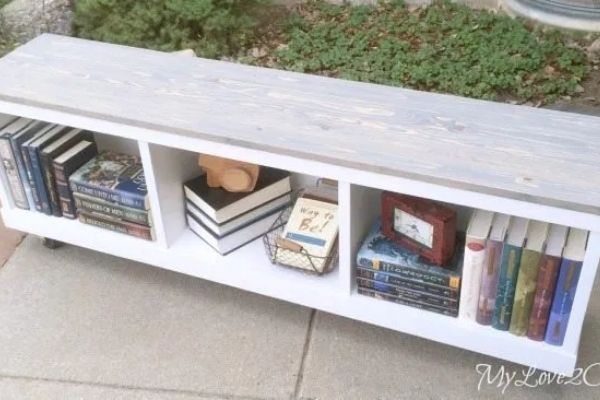 Another creative thing you can make is this storage bench made from a cheap cabinet. This project is great if you already have a cabinet that you no longer use or you can ask your friends if you don't have one. This bench is really a fun project to repurposed and reuse your old stuff into a treasure. (Via My Repurposed Life)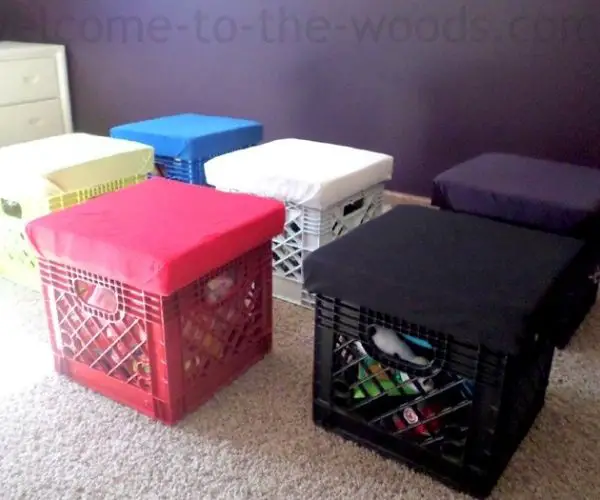 Do you have a lot of milk crates? Then you can turn them into toy storage stools. You can even use your old t-shirt as a fabric. What an easy and cheap project. (Via Home Talk)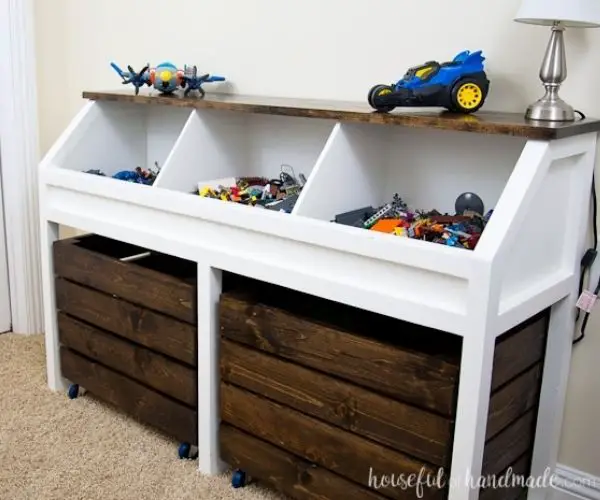 No matter your kids are girls or boys they certainly have plastic toys like cars or barbie shoes that easy to lost and hard to find. But you can keep all the stuff in one place with this cool console.
This console even didn't look like toys storage which is great because when you're kids grow, they still can use this to store their stuff.
From this free plan, you'll get the instructions from creating three open bins with a shelf sit on top of them to two pull-out crates on the bottom. (Via Build Something)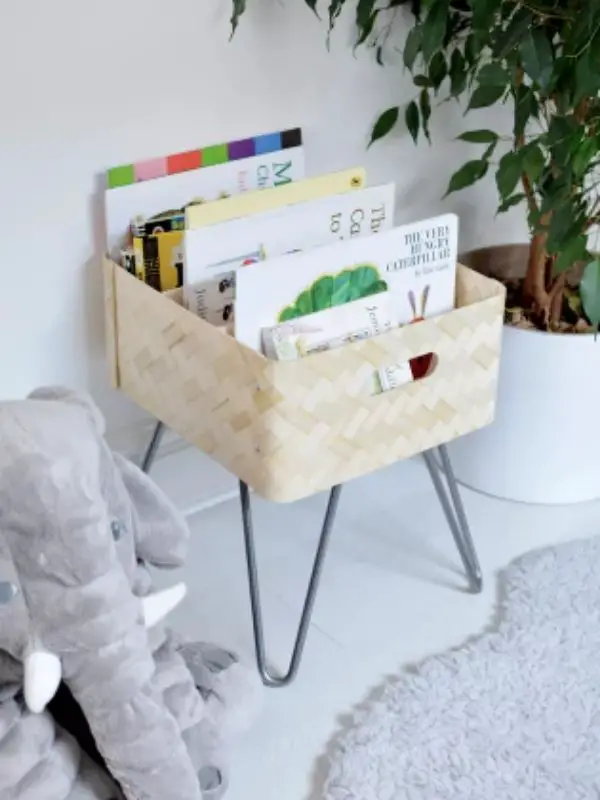 You're kids like to read books and have a lot of books? A Book bin can be your solution. With a few easy tweaks, you can make this retro IKEA hack made from basic IKEA bamboo storage. (Via Hunker)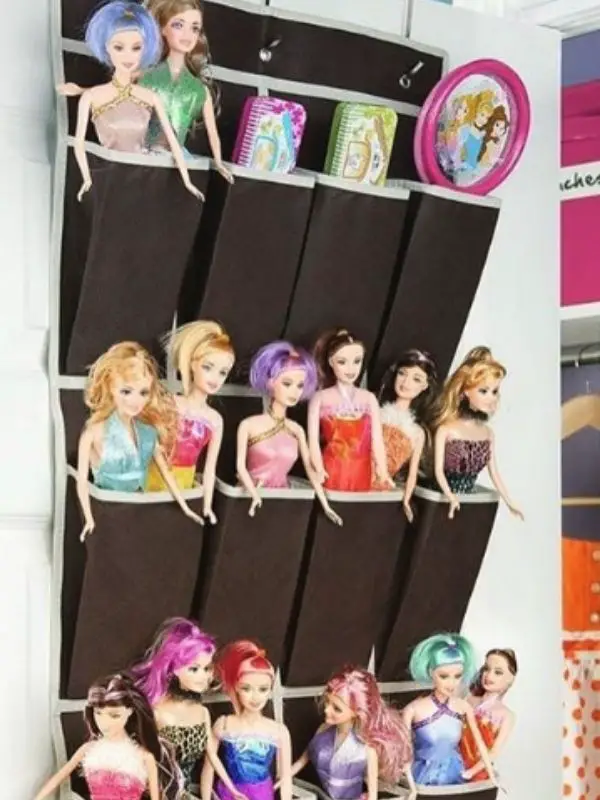 Over the door hanger is perfect if you have a small space room but want things off the ground. This storage work well for things like barbies, smaller stuffed animals or even car toys. (Via Making Meadow Gate)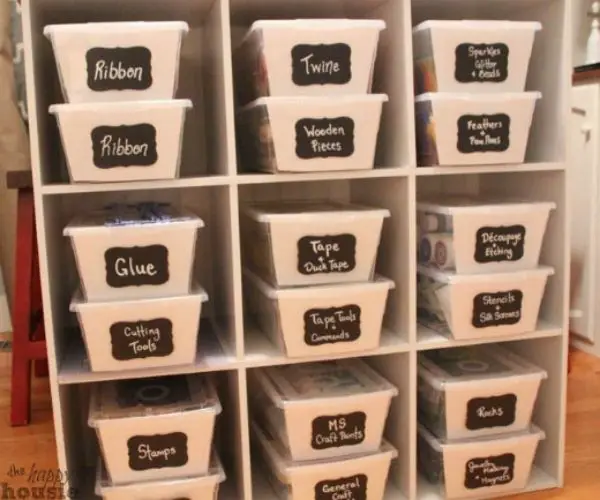 With just clear plastic shoe bins, white cardstock, tape, chalkboard labels and a chalk marker you can create this beautiful and cheap storage. Once you made it don't forget to put the bins in a cube unit. (Via The Happy Housie)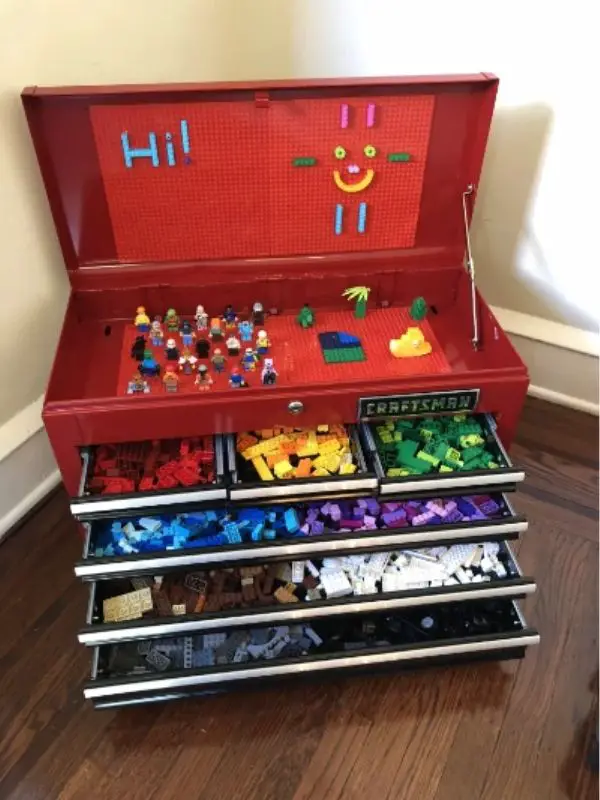 Do your kids have a lot of lego and miniature toys? If yes, then this container becomes handy. Once you have this, sort all the LEGO by color. (Via Raising Dragons)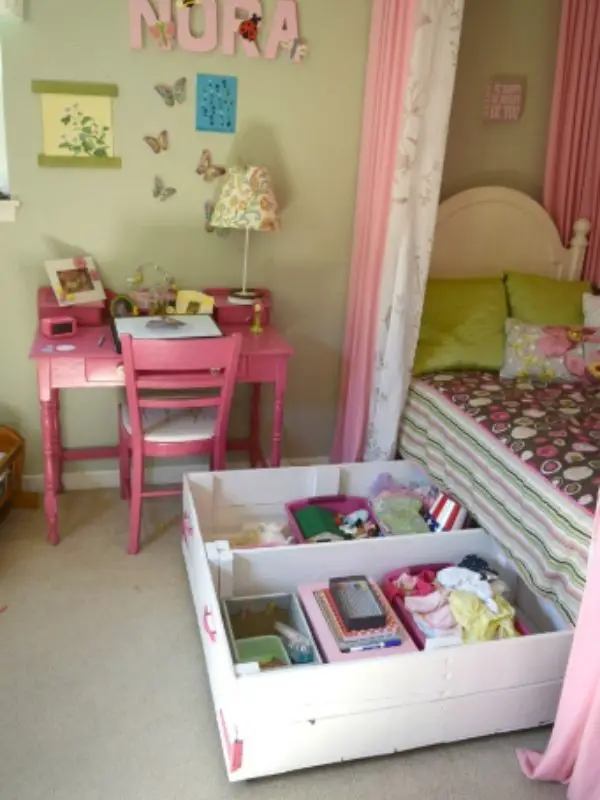 Your kids like to put almost all of their stuff under their bed and that's frustrating you because it is hard to reach when you want to clean it up? Don't worry, this storage will help you.
If you have wood pallets that are waiting to be used, then you need to grab them now and make this project. Add wheels to make it easy to pull from under the bed. (Via Our House Now A Home)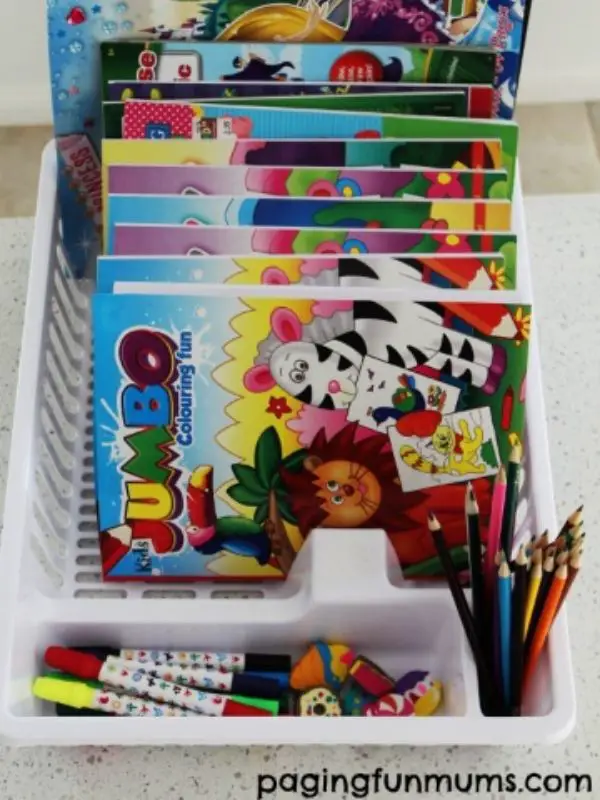 Another idea to enter your toy storage ideas list! This is the most simple idea to storage your kid's coloring book. All you need is a disk rack and then stack the books, pencils and other necessities in the tray. What a clever idea! (Via Paging Fun Mums)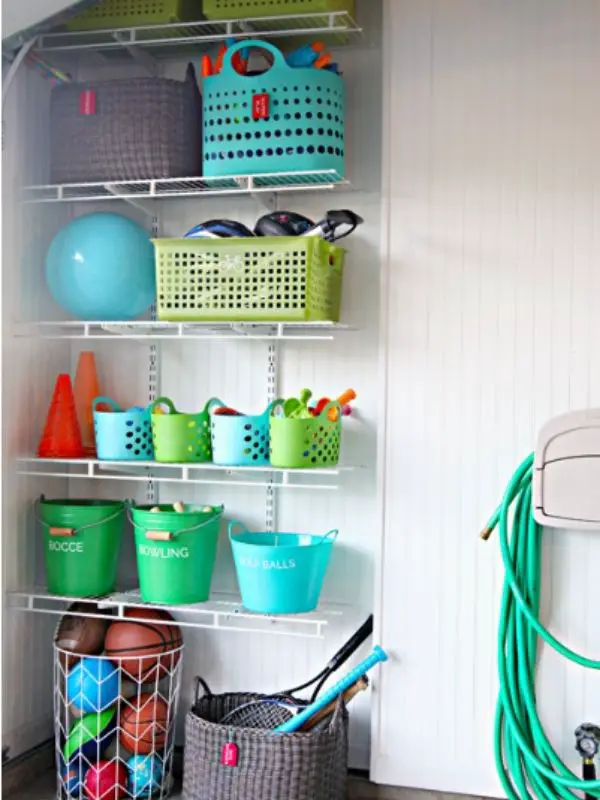 If your kids love to play outdoor then you know that it comes with a lot of outdoor toys too! You can organize all of their stuff with just a shelf, bins, and labels. This outdoor toy storage surely will simplify your life. (Via I Heart Organizing)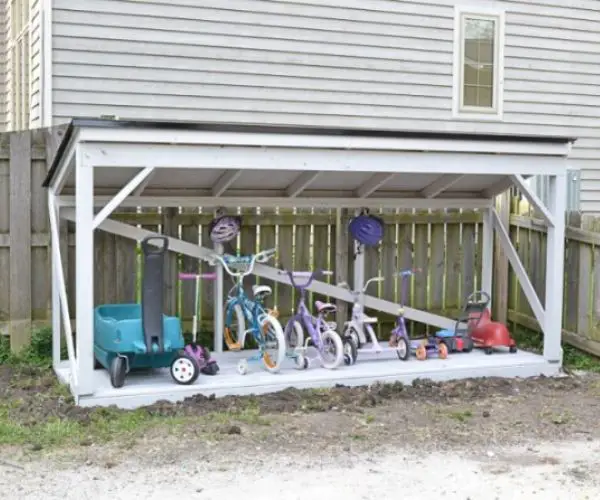 If you are looking for the best idea to organize all of your kid's bikes and other rideable toys then you have to look at this idea from Refresh Living. This project is perfect too if you want to try and learn to install a roof.
This free plan backyard storage including a set of step-by-step installs a roof, a tools list, and a materials list. (Via Refresh Living)