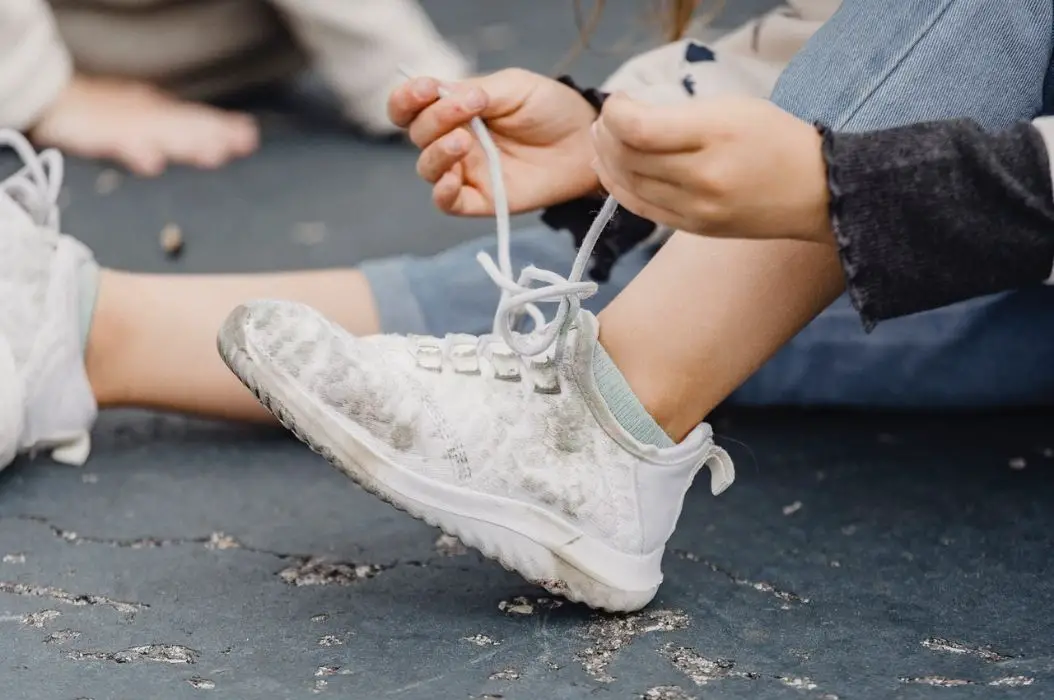 Who doesn't like to wear shoes? Regardless of what your lifestyle is, your shoes will get dirty or even smelly. Luckily, your shoes are easy to clean and make them look fresh and spotless.
Whether your shoes dirty from grimy sidewalks or muddy yards, it actually easy to freshen up your comfy kicks, all you need is a few materials you already have in your home and get the job done. However, it depends on what shoes they are made of and how much time you have.
Not sure how to get started? Here are two different ways on how to wash shoes and make them look brand-new again.
What You Will Need:
Washing machine
A pillowcase or wash bag
Soft-bristled brush or an older toothbrush
Several old towels
Liquid detergent
How to Wash Shoes In Washing Machine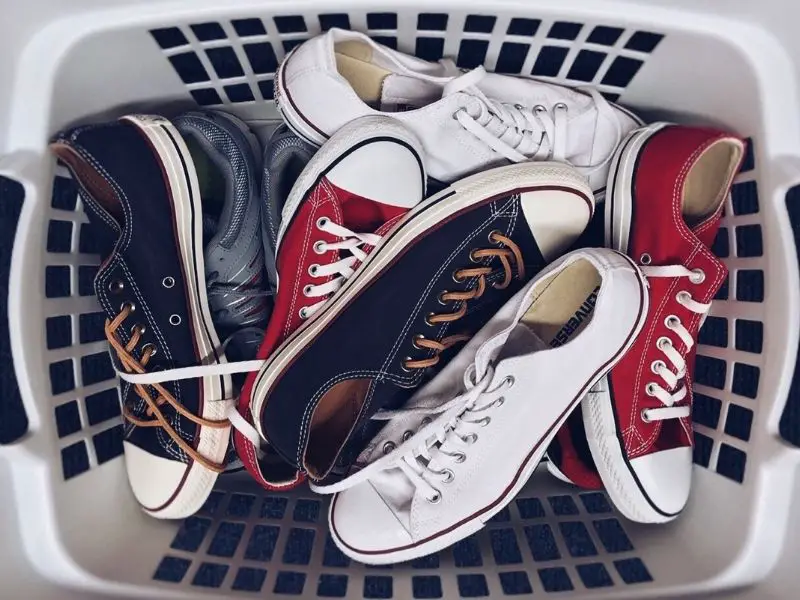 Before you wash your shoes in your washer, it's better to check the cleaning and care instructions label on your shoes or recommended cleaning steps on the manufacturer's website to see whether or not they can be washed.
Step 1: Removes the insoles and laces
Start by removing the laces from your shoes and scrub them with a soapy brush or putting them in a washing machine with your shoes in a pillowcase or you can tie their ends together to keep them from getting tangled and stuck in the washer's drainage holes.
And after you remove the insoles, you can wash them together with your shoes in a washer.
Step 2: Wash the shoes
If there's a lot of dirt or mud clinging on the outside of your shoes, brush them off first as much of it as possible with a dry toothbrush and warm soapy water or with a washcloth. Check also the soles of your shoes and remove any rocks that may have stuck in them.
Next, put the shoes in the washer ­and make sure to wash them with water, liquid detergent and one or two old towels. The towels will keep the load balanced and help the shoes from banging around in the washer.
You may also put your shoes in a mesh laundry bag or pillowcase for extra protection. If you're using a pillowcase, just make sure to tie the top closed with a rubber band.
Don't forget to choose the delicate cycles or a low spin speed to ensure your washer stays balanced and use enough amount of detergent – as more detergent will leave residue on your shoes and less will make them not clean enough.
You don't need to add any kind of bleach or fabric softener.
Step 3: Dry the shoes
Remove your shoes from the washer and let them air-dry in a cool and well-ventilated space.
If you don't have much time and need to wear your shoes, you can let them air dry in front of a fan or heat register, usually, I lay my shoes on the ground AC outdoor units, to help speed the drying process.
A word of warning, never put your shoes in the dryer as it may warp your shoes and cause the fabrics to shrink. The high heat also can melt the glue that holds them together and cause them to fall apart.
Which shoes are machine washable?
Sneakers, flats, running shoes, gardening shoes, hiking shoes, flip flops and other natural materials (made from cotton, linen and hemp), synthetic materials and shoes made of rubber are safe to wash in a washing machine. However, shoes made from materials like leather, dress shoes and suede should not be washed in your washing machine.
How to Wash Shoes By Hand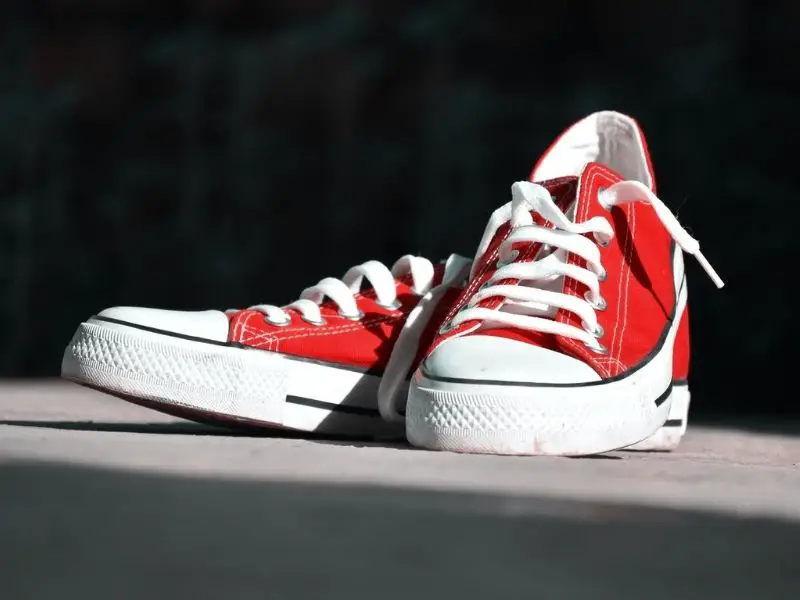 If you don't want to put the risk of damaging your shoes or they're not washer-friendly, don't worry. You can wash and clean your shoes by hand in these simple and easy ways.
Step 1: Remove and clean the laces
Un-lace your shoes and scrub them with a soapy brush, then allow them to air dry completely. If your laces are dirty, you can soak them first with a soapy liquid for an hour, then brush them or you may want to replace the laces if it still dirty.
Step 2: Removes and clean the insoles
If possible to remove the insoles, gently scrub your insoles with a soapy brush, then soak up any excess soapy water with a soft cloth and allow them to air dry.
Step 3: Clean your shoes
Remove excess dirt from the outsole, midsole and uppers using a dry, soft brush or an older toothbrush or by banging the soles together. You may need to use a toothpick to remove dirt in those hard-to-reach places.
Then scrub the outside of your shoes with a brush or soft cloth that had been soaked in the cleaning solution made from the mixture of warm water and liquid detergent.
Step 4: Remove excess solution
With a soft cloth soaked in warm water, remove excess soap on the shoes until it is no longer visible.
Step 5: Air dry your shoes
Place your shoes laces and insoles in air-dry indoors at room temperature.
How to Remove Odor From Smelly Shoes?
Before giving you ways to remove odor from your smelly shoes, it's better to understand what causes smelly shoes. There are many reasons that can make your shoes smell, but mostly it because your feet sweat and your shoes absorb them, and if they don't dry out before you wear them again, you'll start noticing an unpleasant odor.
The best way to prevent smelly shoes is by changing your socks and shoes regularly to allow your shoes to properly dry out.
To remove the smell from your shoes, you can pour baking soda or coffee grounds on a coffee filter or tissue. Place them in your shoes overnight or whenever you're not wearing them to eliminate odors. And if it still smells, you can add a cup of distilled white vinegar when you wash your shoes in a washer.
Storing Your Shoes
You can store your shoes in a shoebox or drawstring shoe bag if you think you'll not be wearing them for a while.
FAQ
Can I wash shoes in any type of washing machine?
Yes, you can wash your shoes in any kind of washer, either it top load or front load.
Can I wash more than a pair of shoes at one time?
Yes, just put the pair of shoes, laces and insoles in the same pillowcase, so total there are two bags if you want to wash two shoes.
What if my shoes are colored and my laces are white? Can I wash them together?
Sure, but to get the laces clean and bright, you could wash them by hand or separately with your other white laundry.
Can I use powdered detergent?
It's better to avoid using powdered detergent as they can be stuck inside of your shoes. So it's better to use liquid detergent.
What water conditions should I use to wash my shoes?
It's fine to use cold or warm water. Avoid using hot water as it may cause the glue that bonds your shoe to melt or weaken.
You will keep your favorite shoes clean, great and smelling fresh if you follow these tips and the recommended steps.