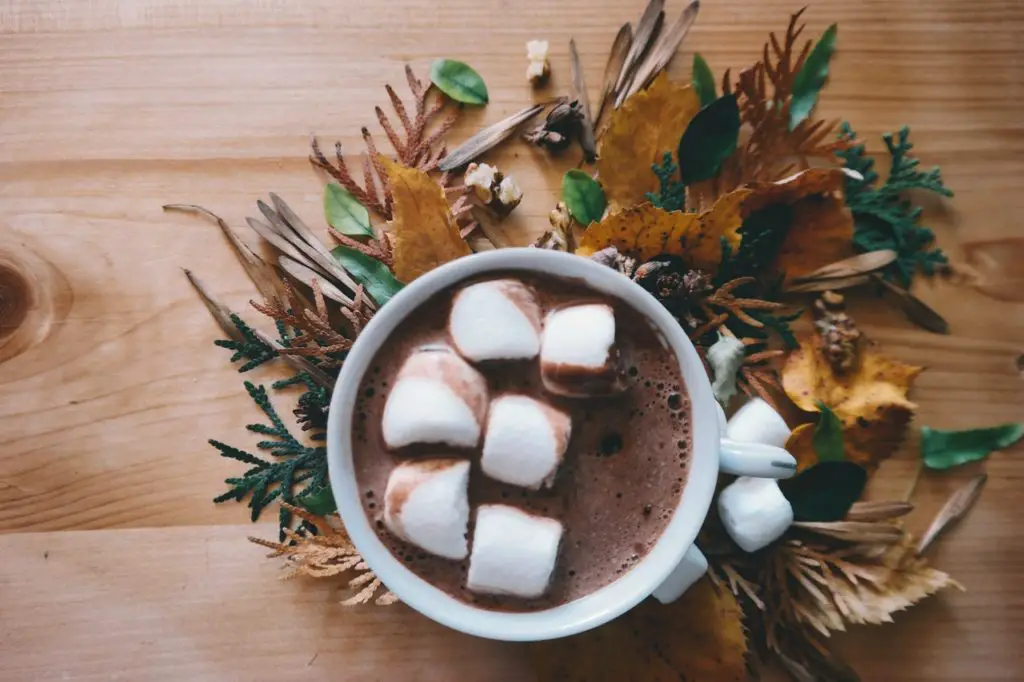 There's nothing more than a steaming cup of hot chocolate to accompany you on a rainy afternoon or cold winter night. You don't need to use instant cocoa mix once you know there are dozen hot chocolate recipes out there that you can make.
There are so many ways to make hot chocolate, you can use cocoa powder or melted chocolate or just use both and you will realize how creamy and rich is it that makes you regret not trying it sooner. But don't worry, the winter is not ending yet and you still can choose your favorite hot chocolate recipe here.
7 Easy Homemade Hot Chocolate Recipes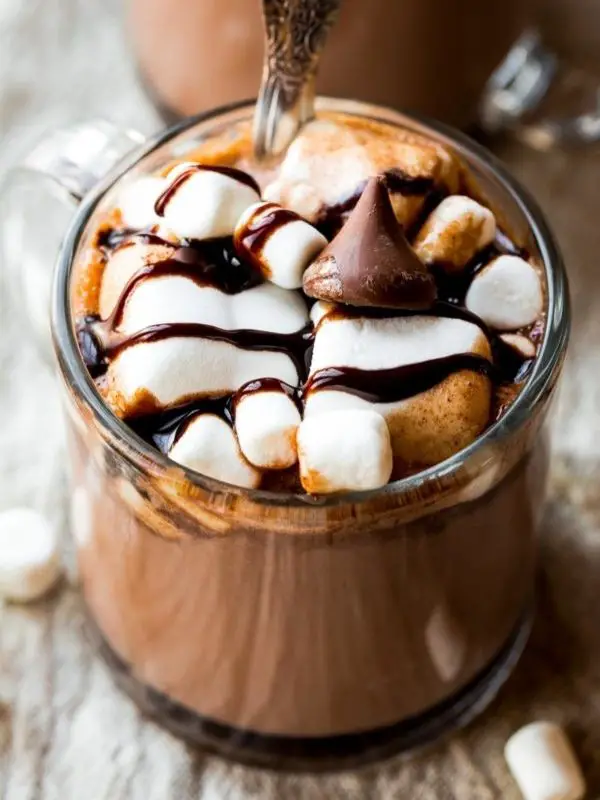 You can make anything in a slow cooker and it includes this hot chocolate. To make this delicious drink you need whole milk, heavy cream, granulated sugar,semi-sweet chocolate, pure vanilla extract, and cocoa powder.
If you like marshmallows, then you can add them as a topping or you can use salted caramel or any topping that you like. (Recipe from Sally's Baking Addiction)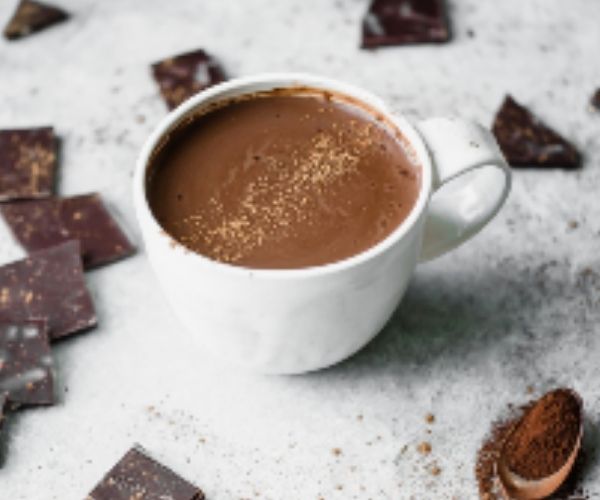 Made with a mix of almond milk and coconut milk, dairy-free dark chocolate, and cocoa powder, this healthy homemade recipe is so delicious even for those who aren't a vegan.
This recipe also adds hints of cayenne pepper and cinnamon, and once you drink this there will be a little sweet, spicy taste that surely complements the drink. (Recipe from Ambitious Kitchen)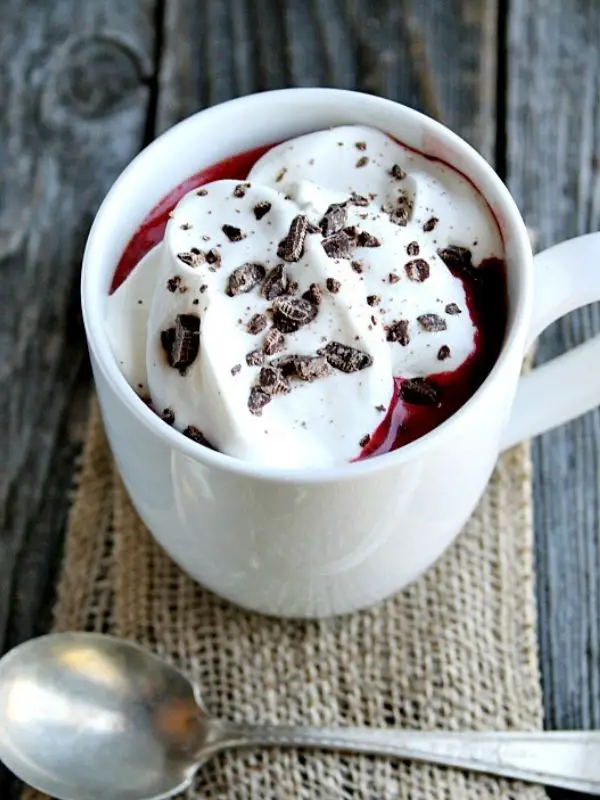 Ever imagine red velvet in your cup of chocolate? Yup, you no imagine it because that's real, you can look at this pretty red color drink.
The awesome part is you just need four ingredients to make this red velvet which is skim milk, chopped semi-sweet chocolate, red food coloring, and vanilla. A perfect treat for a cold day! (Recipe from Well Floured)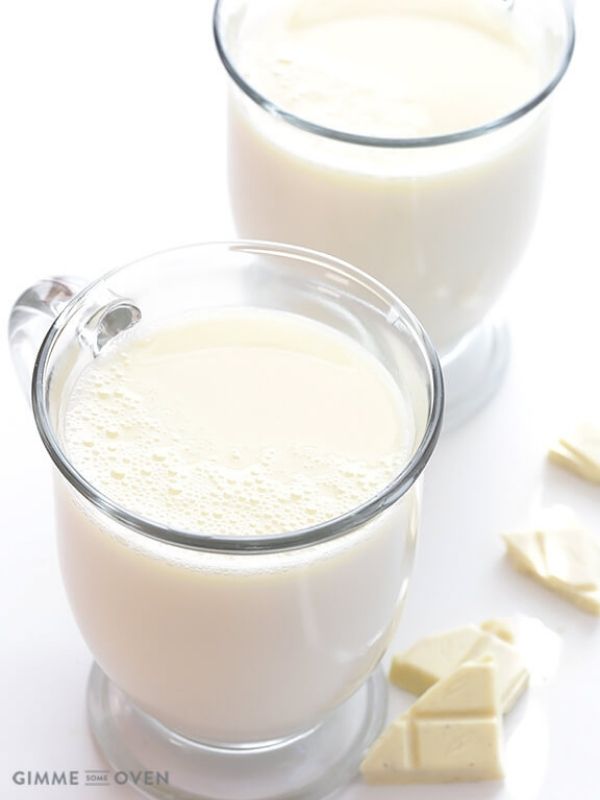 Have you ever made white hot chocolate? If you haven't and are curious how the taste of homemade hot chocolate, you can right away see the recipe.
It actually easy to make, you just need to grab your favorite white chocolate, milk, and a pinch of vanilla extract, stir it all together in a saucepan and you're good to go!
To all white chocolate fans, this hot chocolate recipe will be your new favorite drink. (Recipe from Gimme Some Oven)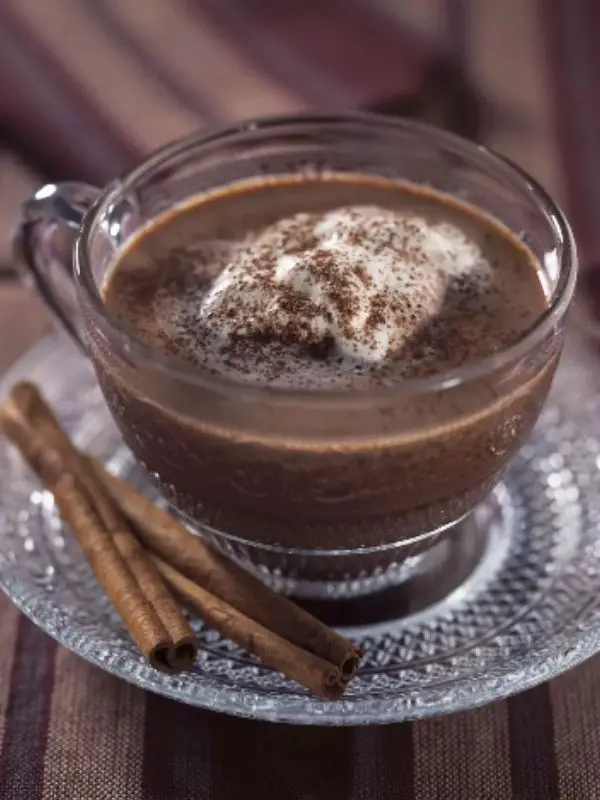 This recipe from Vienna uses egg yolk to thicken the drink by slightly stirring the egg yolk with the hot milk and chocolate mixture until foam is created. If you never use egg yolk before then you need to try this recipe.
With 3 simple ingredients in your kitchen, you will get this thick and warming drink that is perfect for warming your chilly night. (Recipe from The Spruce Eats)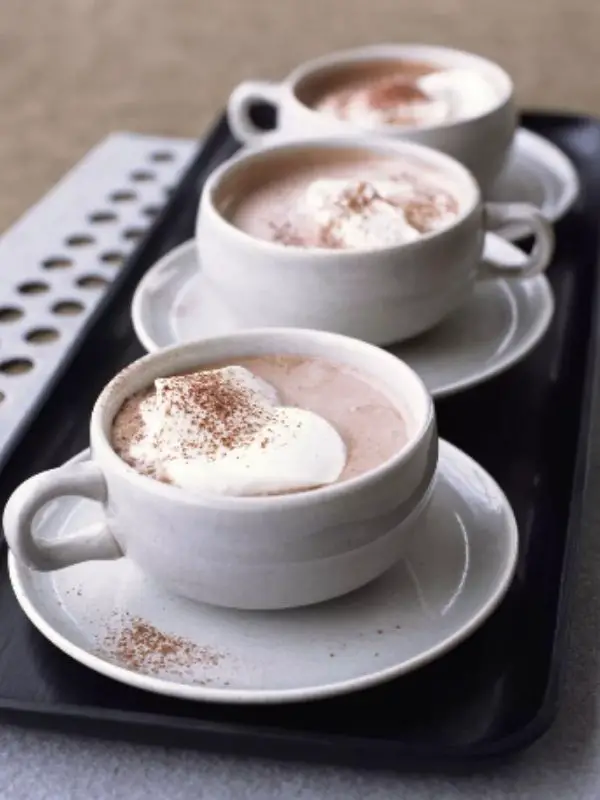 Good quality dark chocolate chips and dutch process cocoa added with best-whipped cream will be the best combination for your hot chocolate drink.
You can even turn this recipe into an alcoholic drink by adding brandy or rum. And if you find this hot chocolate not sweet enough, you can add sweetener or sugar to suit your taste. (Recipe from The Spruce Eats)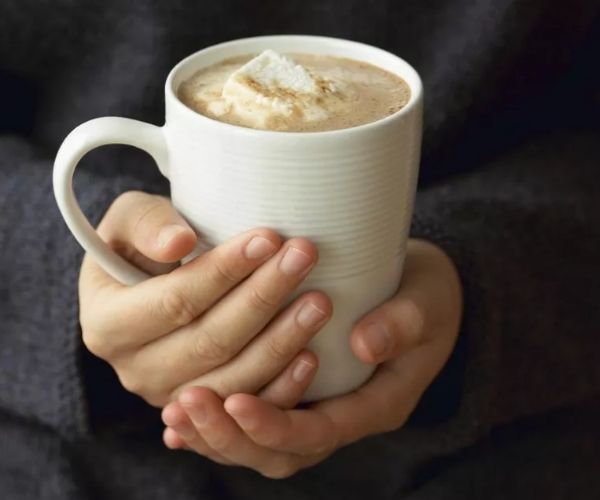 Chocolat Chaud or also known as French hot chocolate is another recipe you need to try.
Made with semisweet chocolate, sugar, hot water, and milk this recipe will be ready in just 7 minutes. You can use any kind of chocolate like chopped bittersweet or white chocolate if you want a different taste.
This recipe best serves with whipped cream, chocolate curls, or even marshmallows. (Recipe from The Spruce Eats)
Follow me on Pinterest for more recipe ideas!