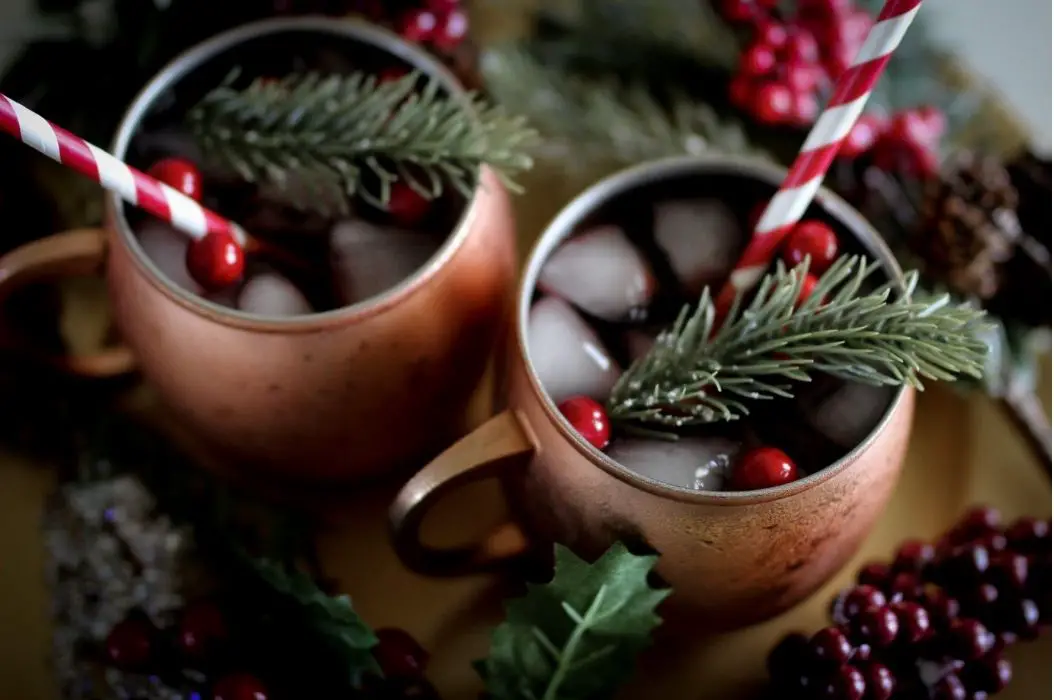 You know that staying warm during the cold winter months is a must. And to get our body warm, you usually curl up your body with a thick blanket while sipping hot chocolate around the fireplace. But instead of drinking hot chocolate, you can try other winter drinks that taste even better.
From lattes, apple cider to eggnog (or try to mix one of your favorite winter drinks with some famous liquors!) I've covered all for you. So enjoy this collection and also these drinks are perfect for your holiday celebration too.
So take a look, pick up your favorite, and cozy up with these delicious winter drinks!
15 Cozy Winter Drinks You Need To Try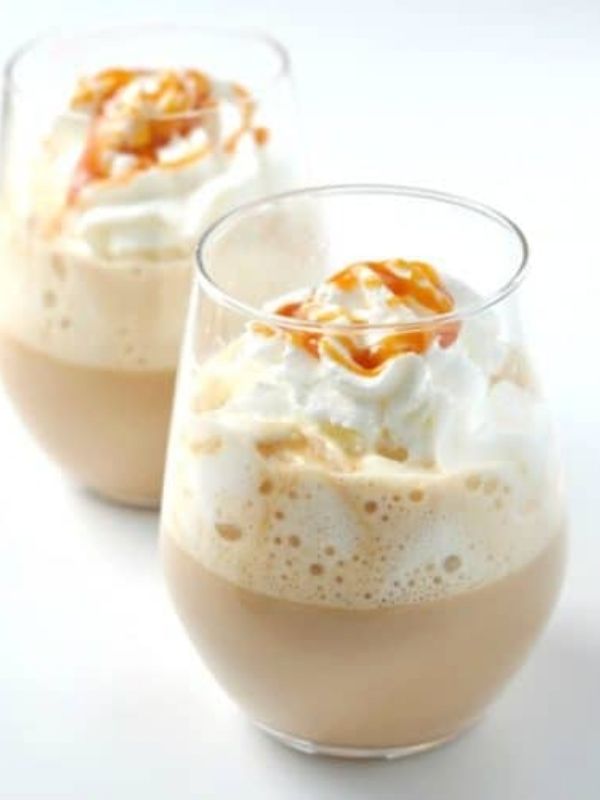 Do you love to buy a drink at Starbucks but don't want to spend money on it because of how expensive it is? Then it's time for you to make your own Starbucks drink at home. All it takes is 5 ingredients to make this yummy and amazing drink! (Via Happy Healthy Motivated)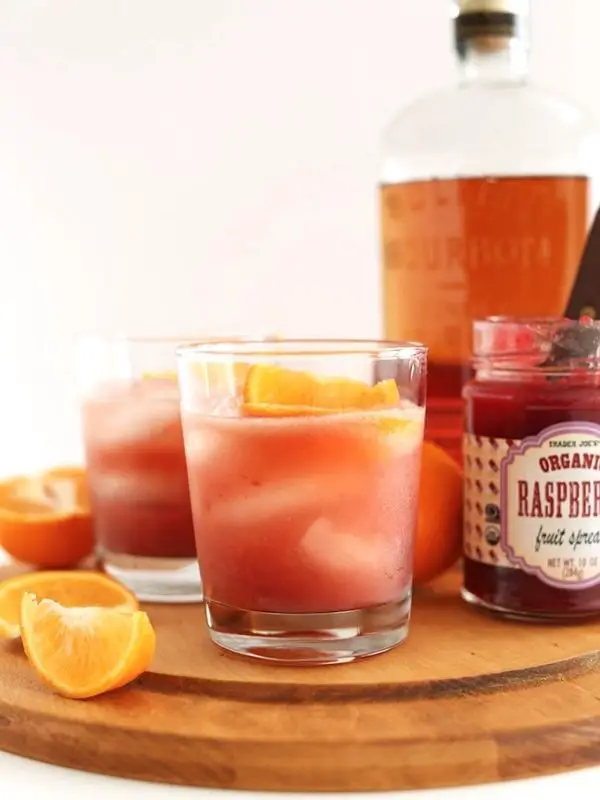 Maybe you want to drink something that contains seasonal fruit, but it's cold outside and there aren't many fresh fruits. Well, I've got the perfect solution and it's this awesome drink because it uses raspberry preserves instead of fresh fruit.
All you need to do is put all the ingredients into a shaker, and shake it for 15 seconds, and voila you get a simple, fresh, not too sweet, and citrusy seasonal drink. (Via Minimalist Baker)
Who's here is a fan of the Frozen movie? or maybe your daughter that's Frozen crazy?  You can make your day special by making this pretty blue drink. With only milk, sugar, vanilla, blue food coloring, and whipped cream you'll get this super yummy hot milk. (Via Two Sisters Crafting)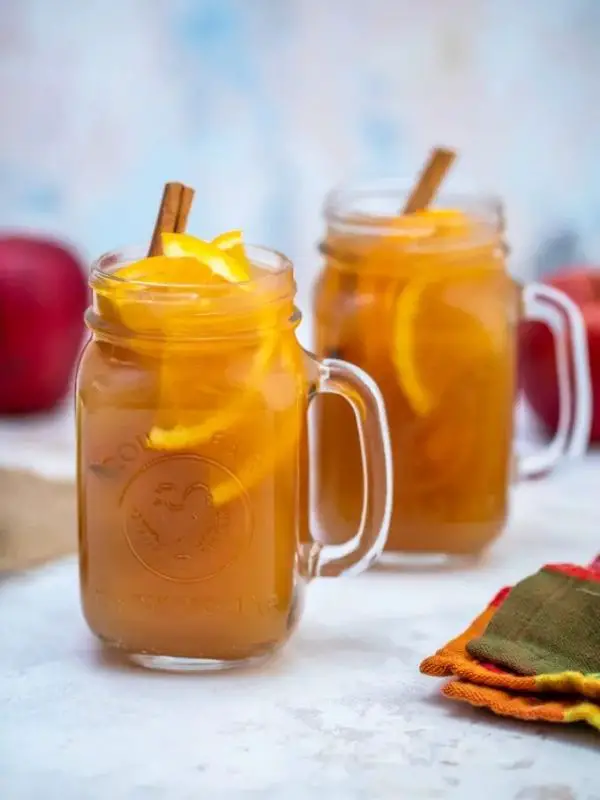 If you want to try to make an apple cider from scratch, search no further. This awesome recipe is so simple and easy to make as you just need to dump all the ingredients into the stockpot. This homemade drink can also be made in the instant pot and crockpot. Your family will surely love this! (Via Sweet and Savory Meals)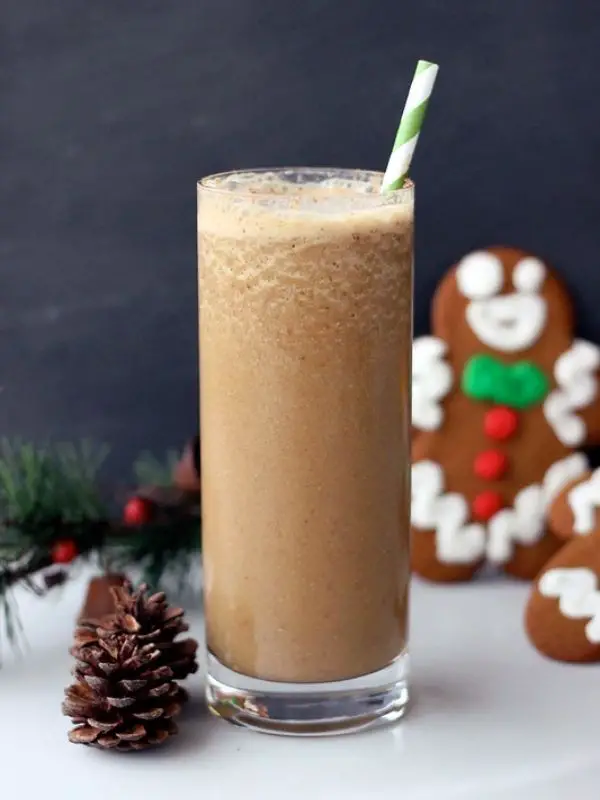 A smoothie that tastes like gingerbread cookies? Yup, you read it right, and the best part is it has the same flavor but without the baking part plus it's vegan and gluten-free! Perfect for anyone who likes to drink any type of cookie in a smoothie form. (Via Tasty Yummies)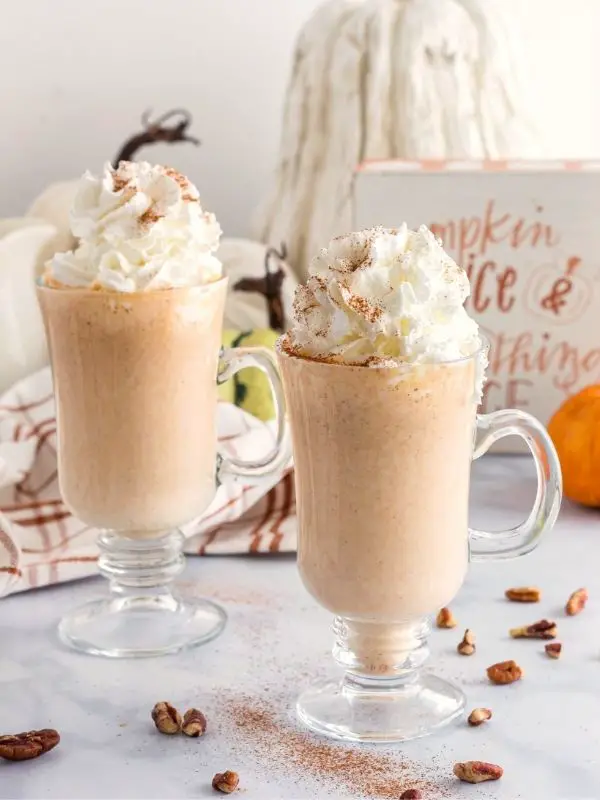 You probably would think that there must be coffee in this drink because of the name latte, but you'll be surprised that there is no coffee. Uses simple ingredients—brown sugar, milk, canned pumpkin, cinnamon, nutmeg, and vanilla, This latte is perfect for a non-coffee drinker. (Via Bunny's Warm Oven)
Warm your body up with this super simple, classic cocktail drink! Not only helps to keep you warm, but hot toddies with a combination of warm water, honey, and lemon can also help you to reduce cold symptoms too. But please just don't overdo the whiskey. (Via Cookie + Kate)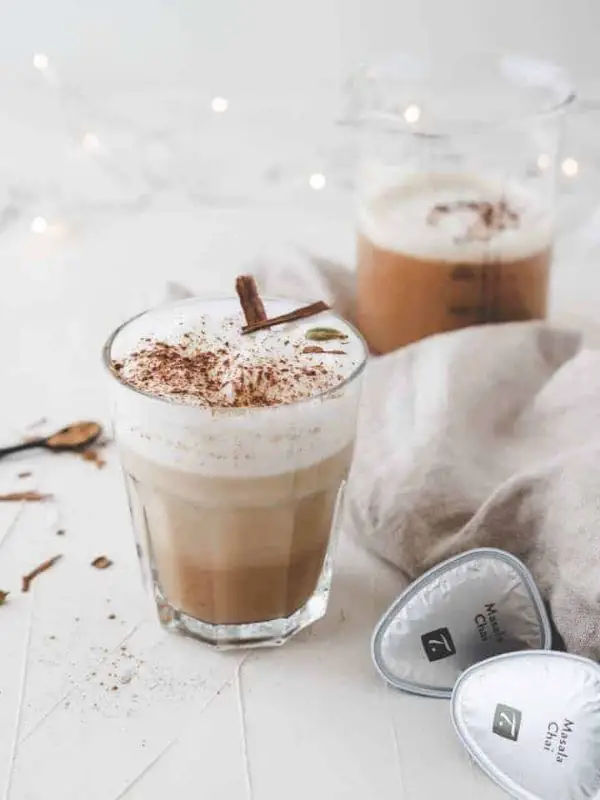 Tea lovers! Here I present you with a delicious homemade tea with typical winter flavors like cloves, cinnamon, and ginger.  You need to add this to your must-try list! (Via Alina Made)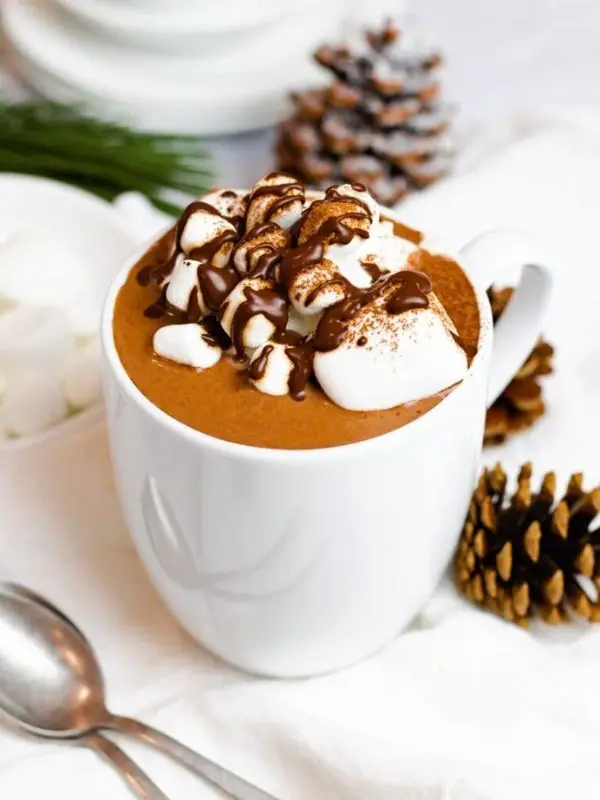 Of course, I can't neglect the most favorite drink in the winter season! I don't know about you but for me, there's nothing better than a mug full of hot chocolate on chilly days.
And this thick and creamy hot chocolate made with real high-quality bittersweet and semisweet chocolate, cocoa powder, milk, heavy cream, and vanilla will be your new go-to homemade hot chocolate. (Via Drive Me Hungry)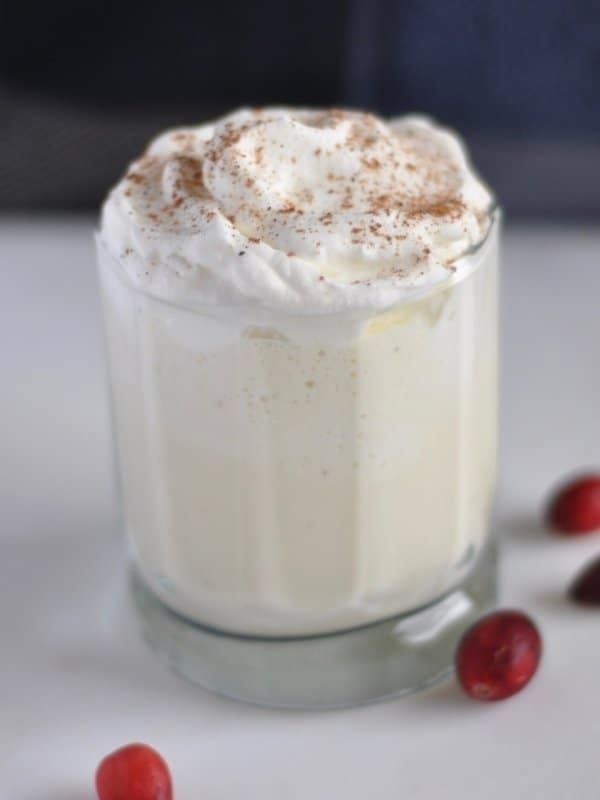 Want to make eggnog without alcohol? It actually pretty easy. With just a dash of nutmeg, homemade custard, and maple whipped cream you can make this non-alcoholic eggnog that is perfect for any holiday gathering! (Via Healthy Christian Home)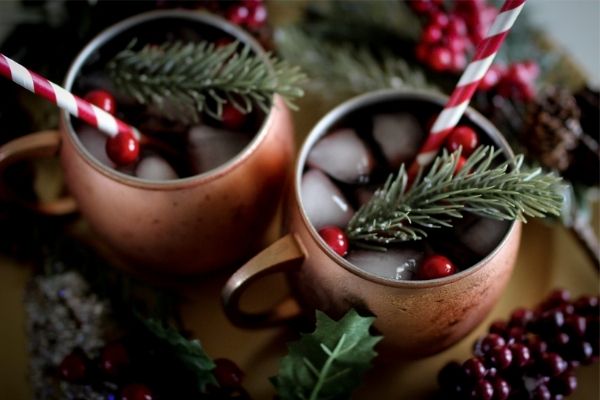 Instead of drinking something that contains apple juice, why not change your ingredients a little bit by replacing the apple with cranberry? Made with just simple ingredients, this holiday cocktail will be your new drink this Thanksgiving and Christmas season. (Via Crazy Life With Littles)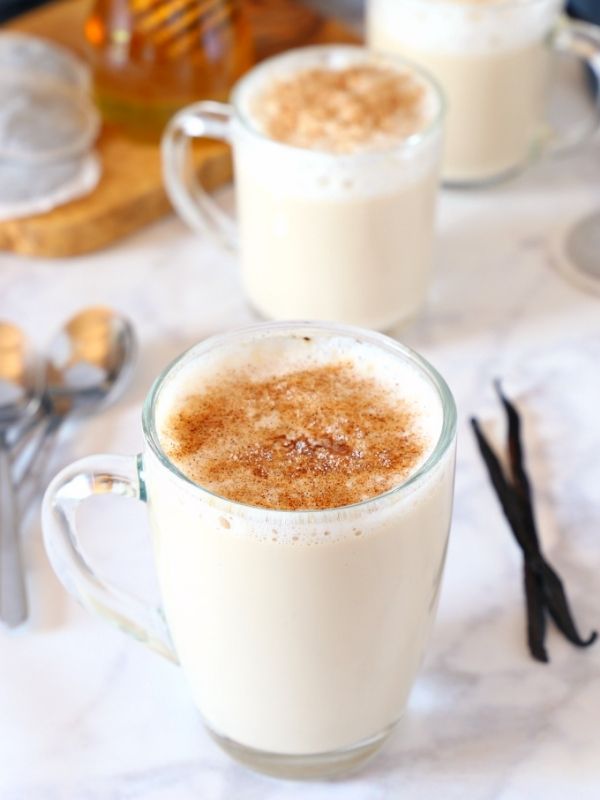 It's time for you to stop going to a coffee shop to buy a cup of earl grey tea latte and start making your own at home with this delicious recipe. Not just it's easy to make as it's only using 4 ingredients, this tea latte is healthy too as it's free of refined sugars and low in fat! (Via The Busy baker)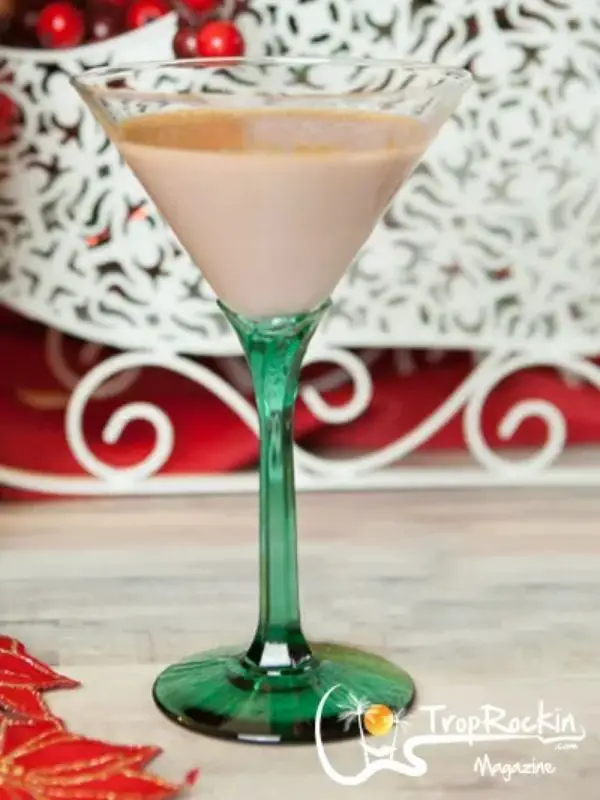 If you're looking for a boozy, sweet, and creamy drink that tastes like dessert, then you will love this recipe. The RumChata in this recipe adds the creamy texture, and once you add the Godiva Chocolate Liqueur and Kahlua you will get the best alcoholic dessert drink ever! (Via TropRockin)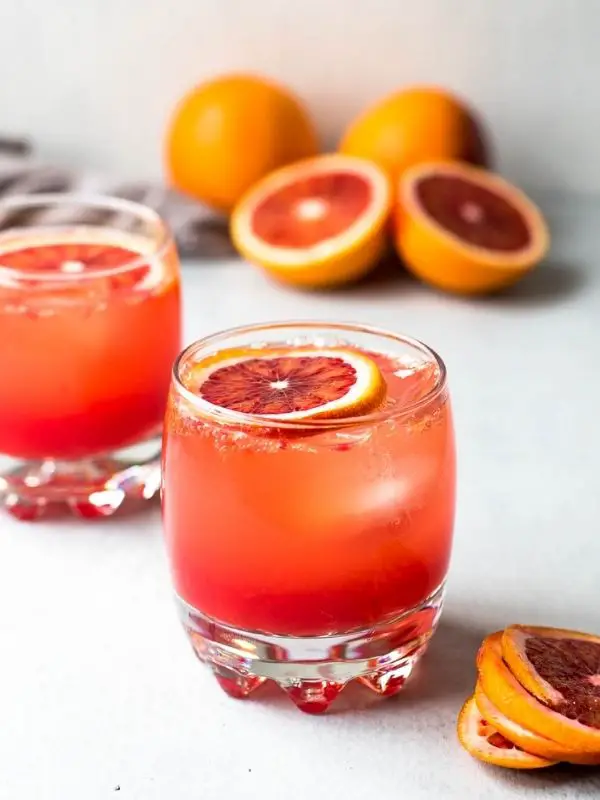 This gorgeous and pretty blood orange is what you need to boost your immune function during the winter months. Made with honey, lime sparkling water, vanilla extract, and freshly squeezed blood orange juice, you will totally obsessed with this refreshing drink! (Via Marisa Moore)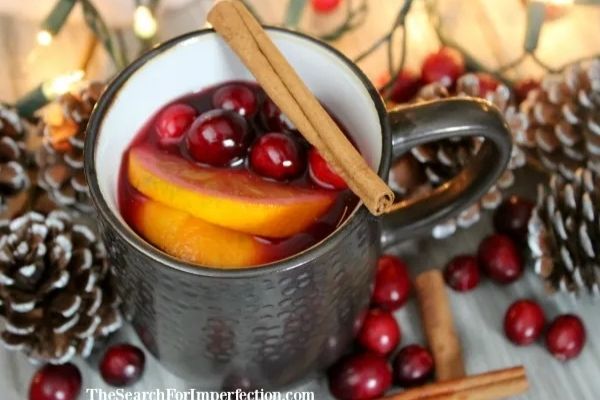 Want to make a warm, spicy drink and make your home smell amazing at the same time? then you need to give this recipe a try. You can substitute the rum with any liquor that you like or don't add any liquor to make it into a mocktail version and serve it for your non-drinker friends.  (Via The Search For Imperfection)