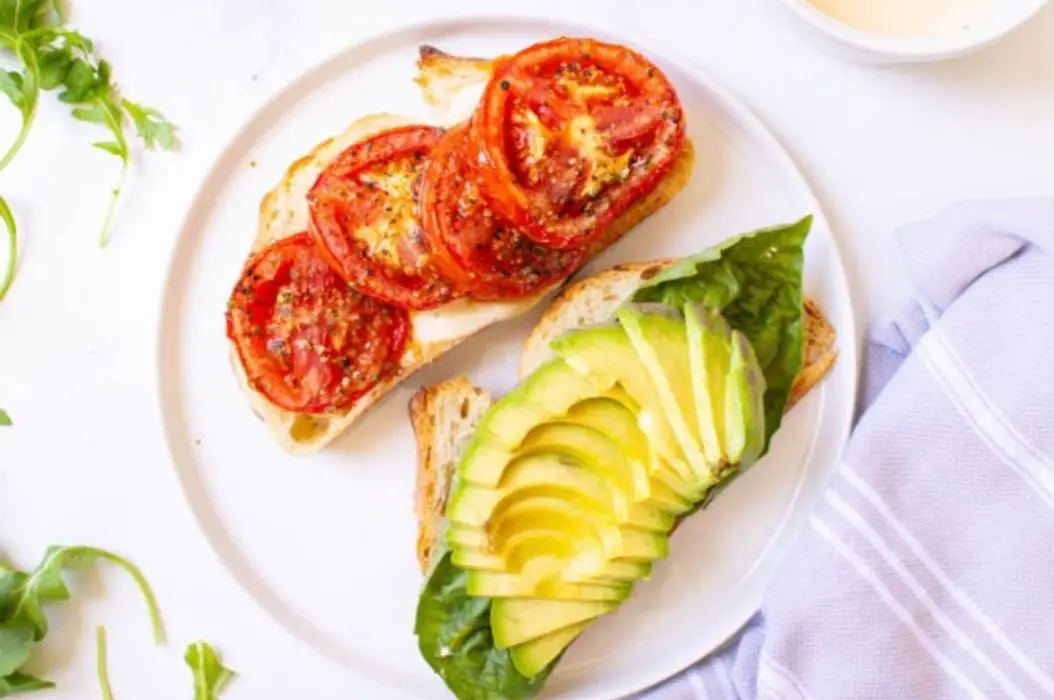 A vegan sandwich doesn't mean you have to eat a pile of cold veggies that contain "boring" ingredients. You might think that your options are limited, but the truth is you just need some ideas to get creative at making sandwiches.
Whether you're a new vegan and have been liking sandwiches so you're looking for vegan sandwich ideas or just looking to change your sandwiches game, you come to the right place!
Packed with a vegan protein source like chickpeas or tempeh and crispy veggies, these nourishing and delicious sandwiches are anything but boring!
If you're wondering what type of bread you're able to eat, know that most bread is vegan. But be sure to always check the label as some are made using milk or eggs.
Browse through these tasty vegan sandwich recipes that are sure to hit the spot!
18 Tasty Vegan Sandwich Recipes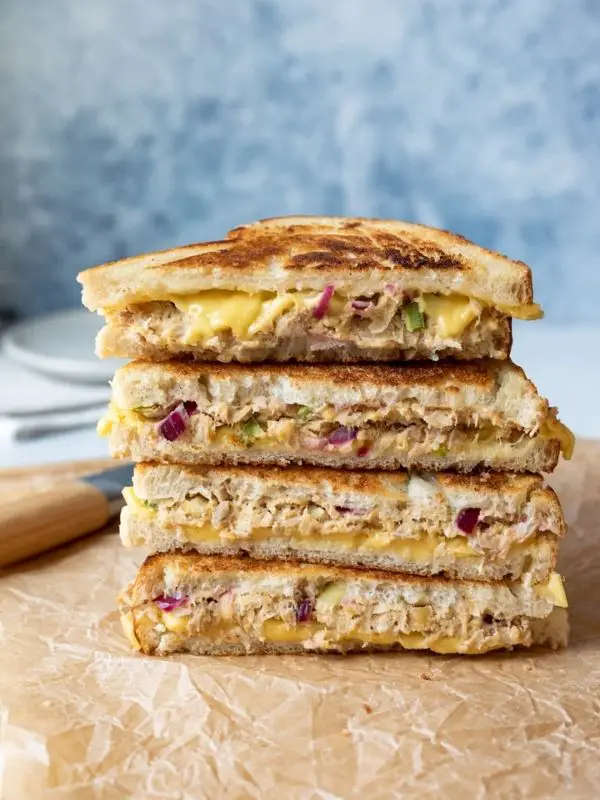 Who says vegans can't eat tuna melt sandwiches? The combination of jackfruit and chickpeas creates a perfect fish-like texture. The melted cheese and the buttery bread make these plant-based sandwiches irresistible. (Via My Quiet Kitchen)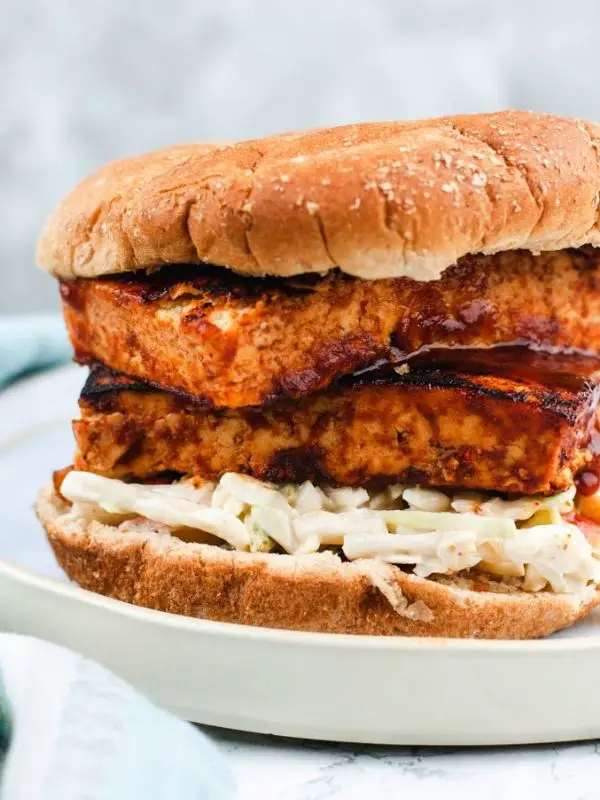 Summer means all things fresh drinks and barbecue. Just because you're a vegan doesn't mean you can't enjoy the grilled food, right? And it's so easy to make a BBQ without meat.
All you need is a vegan BBQ sauce to marinate the tofu, pan-fried it, and paired with crunchy coleslaw. And there you have it, a tangy, sweet and a little spicy sandwich. (Via Cozy Peach Kitchen)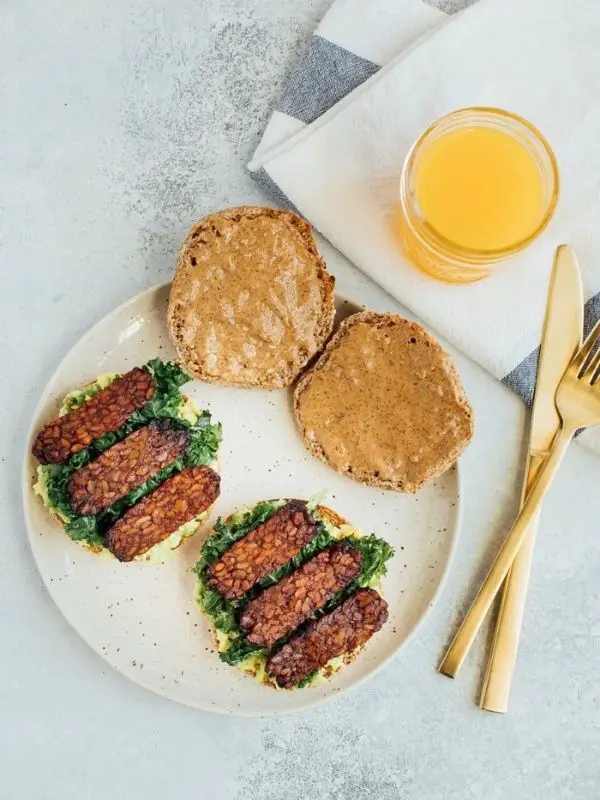 Want to make a delicious wholesome breakfast sandwich? The creamy avocado and nutty almond butter paired with sautéed kale and sweet and smoky tempeh are sure will bring your breakfast to the next level. (Via Eating Bird Food)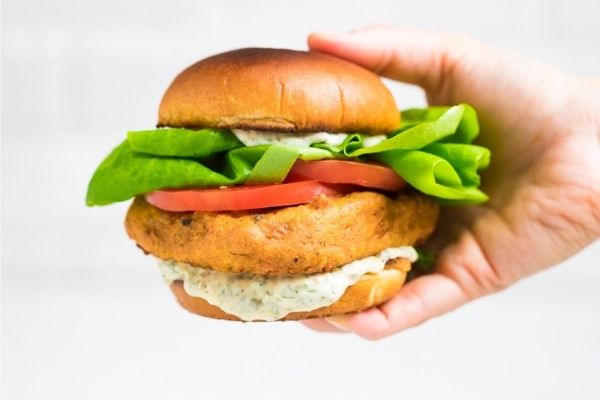 Made with simple ingredients like hearts of palm, artichokes, dried nori, chickpea flour, old bay seasoning, and oat milk, this vegan fish sandwich is soy-free and can be made oil-free. If you're craving a classic fish sandwich, this recipe will hit the spot! (Via Make It Dairy Free)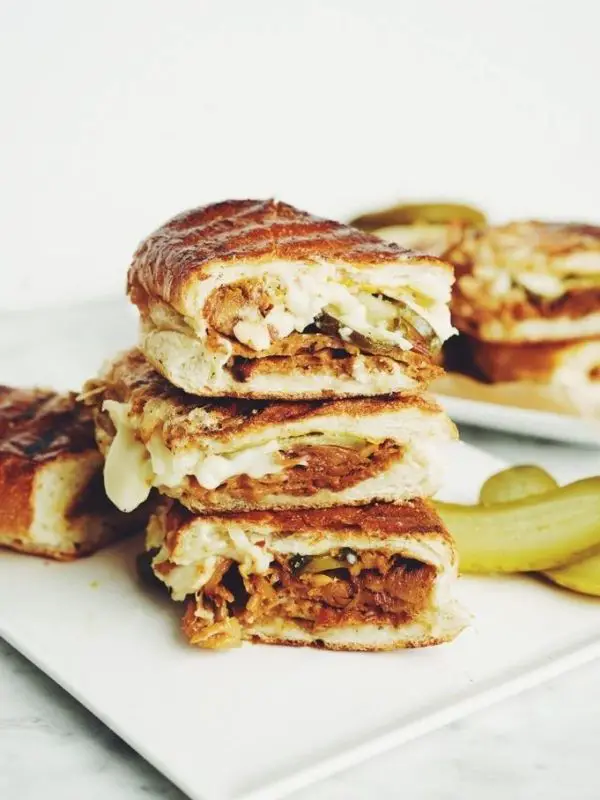 End your summer festivities with these veg-friendly meat Cubano sandwiches made with hearts of palm that are sure will be blown you away. (Via Hot For Food)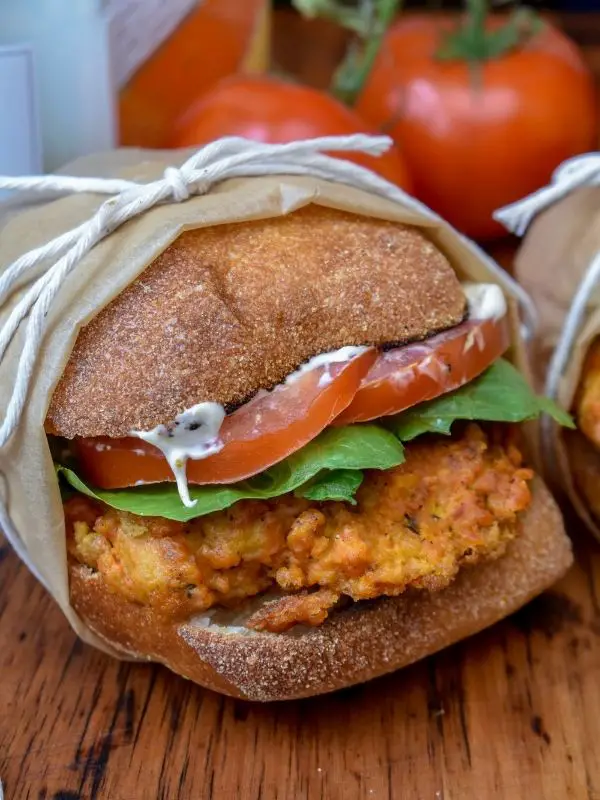 Have you ever made a plant-based vegan dish that has spicy breading on it? If you haven't, then you need to try this delicious chicken sandwich. You sure will get rave reviews with this super easy and yummy recipe. (Via The Vegan Caveman)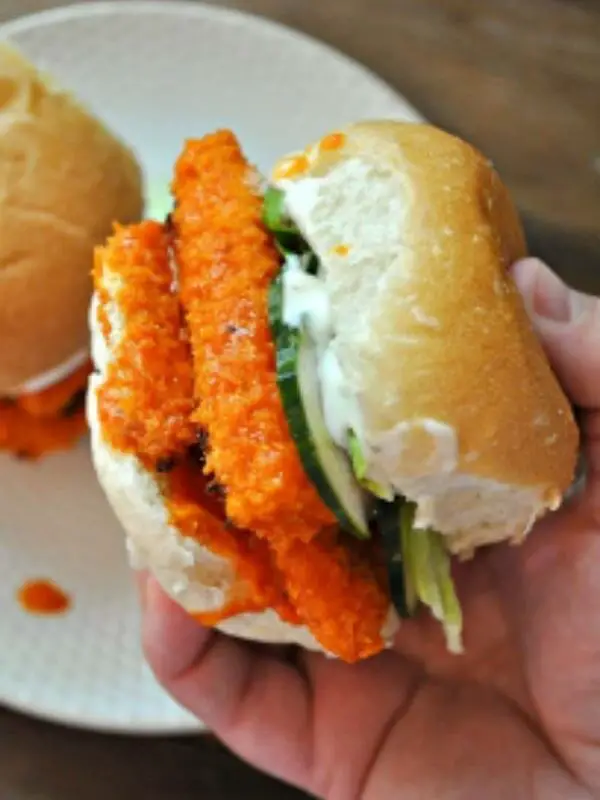 Breaded in flour and panko, the tofu is baked until crispy, tossed in a garlic buffalo sauce, and then topped with pickles and vegan blue cheese.  Simply fabulous. This recipe will be the best vegan sandwich you've ever made! (Via Rabbit and Wolves)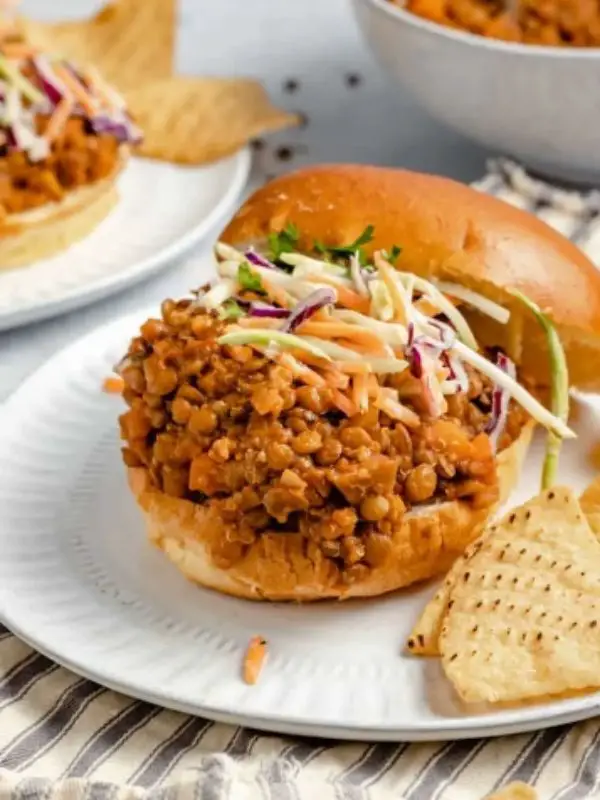 Not in a mood for cooking but at the same time craving a delicious dish? That's when you need to grab your slow cooker!
All you need to do is toss all the ingredients into your slow cooker, stir, set, and let it do the work for you. And voila – You have these perfect meaty texture and flavor sloppy joes. (Via Simply Quinoa)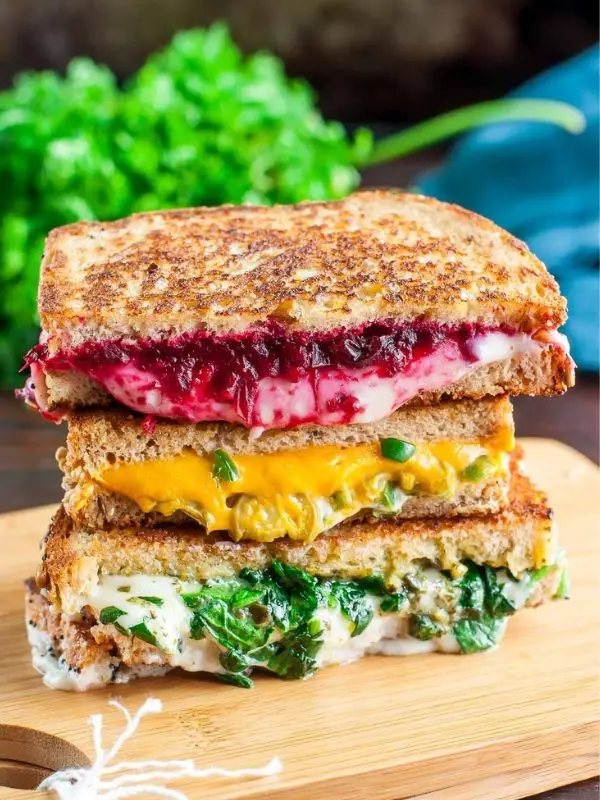 Are you in the mood for super tasty, melty, and cheesy sandwiches? Then this recipe is a must-try. Have three different types of grilled cheese: vegan jalapeno popper grilled cheese,  vegan spinach pesto Swiss, and cranberry Pecan provolone vegan grilled cheese. This amazing cheezy vegan sandwich is out of this world.
This easy vegan grilled cheese is perfect for anyone who's dairy-intolerant and allergic. (Via Peas and Crayons)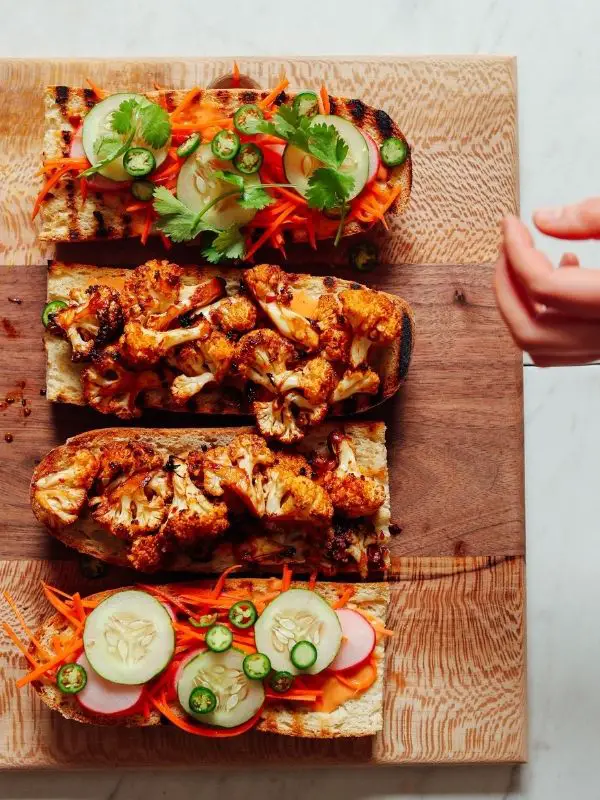 Made with caramelized cauliflower, pickled vegetables, and sriracha mayo, this simple spicy, salty, tangy, and crispy sandwich will be a great spin on the classic Vietnamese sandwich. (Via Minimalist Baker)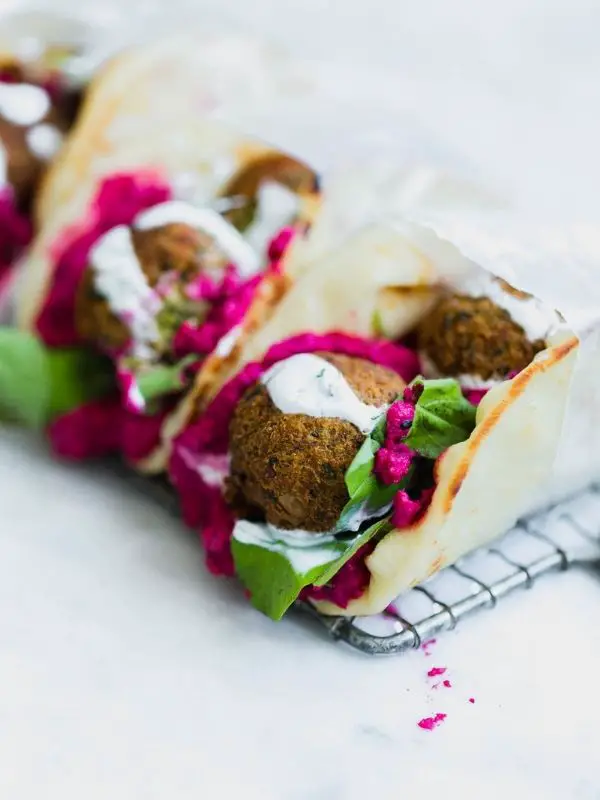 Loaded with spinach, parsley, and cilantro, this green falafel is so easy to make. The purple beet hummus complements the green falafel and makes this sandwich look colorful. So gorgeous! (Via Broma Bakery)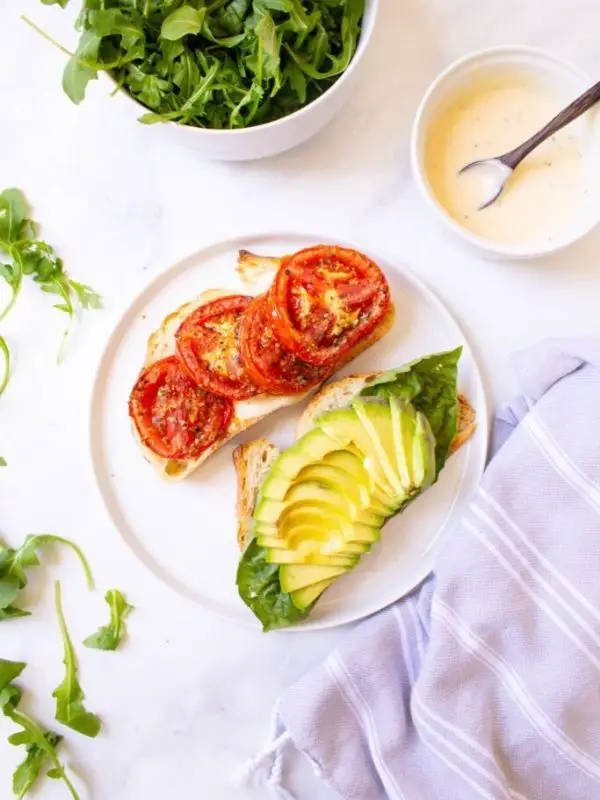 This recipe calls for: avocado, tomatoes, arugula, lemon juice, vegan mayo, vegan butter, sourdough bread, and a few simple spices. You will find yourself licking your finger once you eat this super tasty and full of flavour sandwich. Even a non vegan will love this! (Via This Savory Vegan)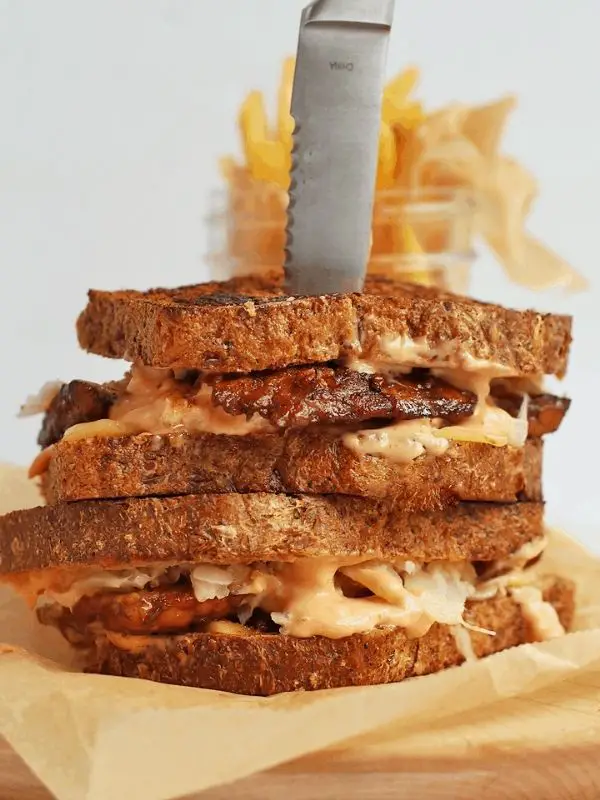 Look at these mouthwatering sandwiches! The marinated and grilled tempeh combined with yummy homemade Russian dressing and zesty sauerkraut is will fly you to the moon. Your whole family definitely will love this sandwich. (Via My Darling Vegan)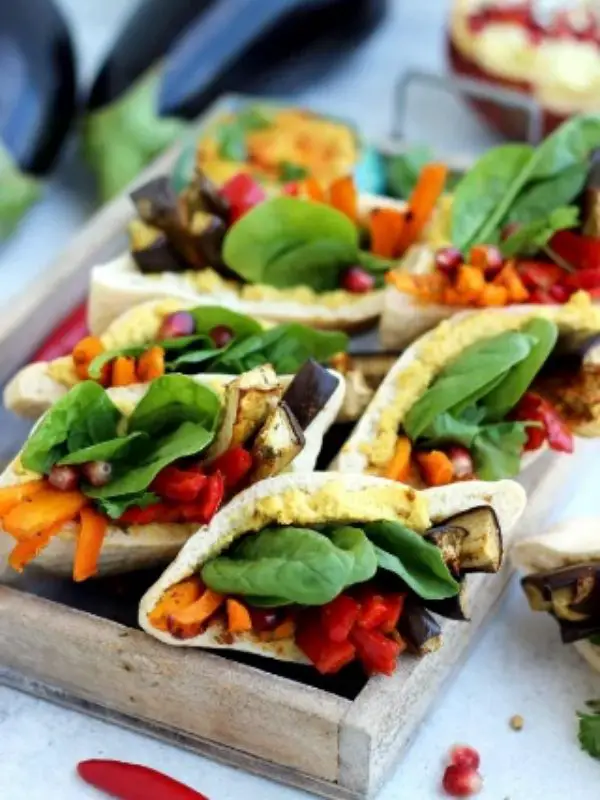 Take your lunch to the next level with these super easy, packed with nutrients and delicious pita pockets. Creamy hummus, roasted veggies, baby spinach, and pita bread are ingredients that you need to make this Middle Eastern sandwich. (Via Happy Kitchen)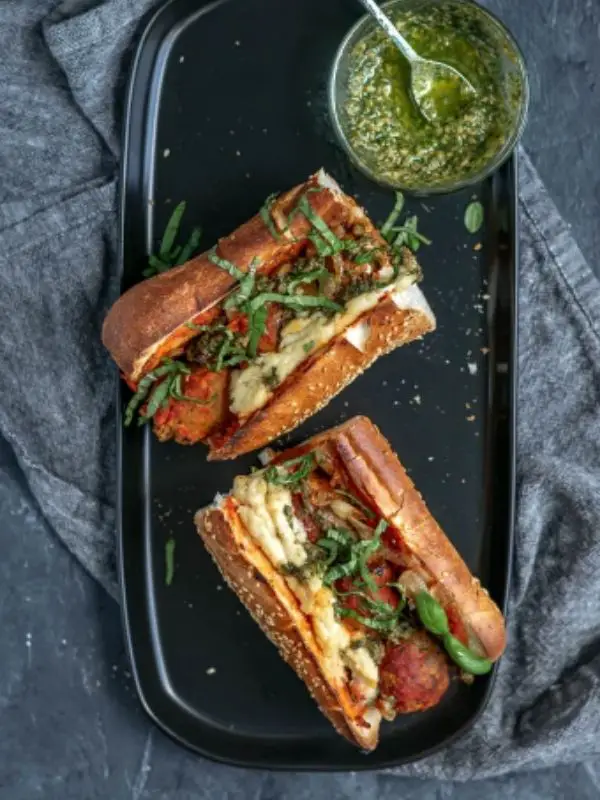 Stuffed with chickpea meatballs, pesto, marinara, homemade vegan mozzarella, and topped with caramelized onions, these easy and mouthwatering subs are sure will be your favorite vegan comfort food. (Via The Curious Chickpea)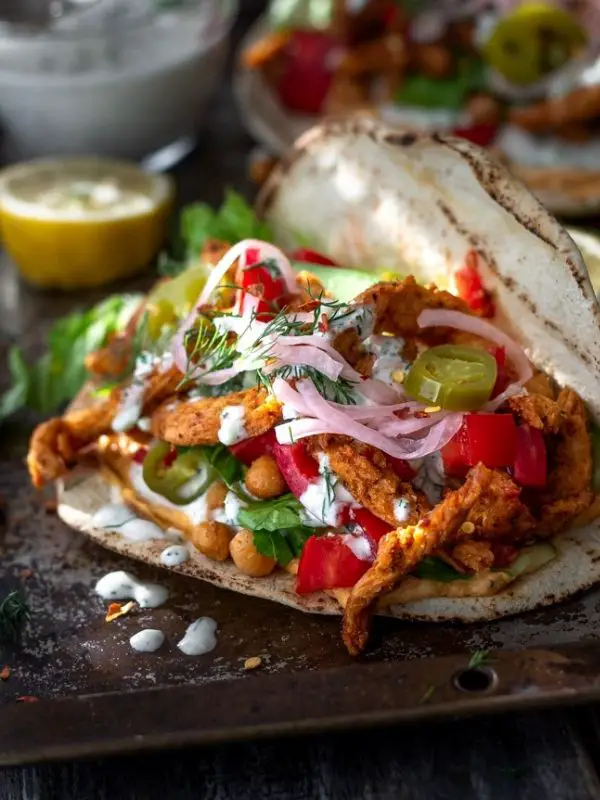 To make this spicy and bold Middle Eastern spiced vegan wrap you need to bake the soy curl tenders and chickpeas until crispy, spread the pita hummus, put the soy curl-chickpea mixture on top of the hummus and drizzle sweet and spicy tahini sauce and tzatziki sauce. Yummy! (Via Simply Ceecee)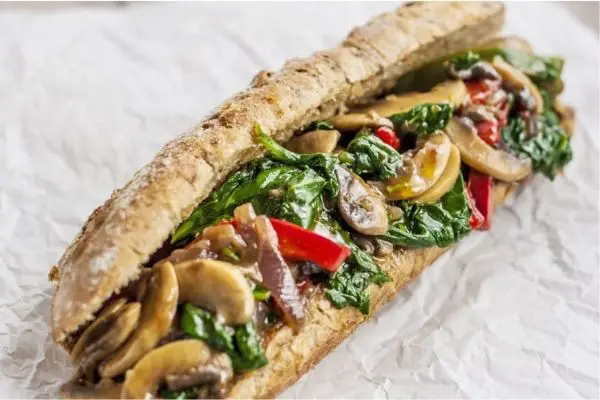 Packed with nutrient-dense vegetables and delicious portobello mushroom, this meatless Philly cheesesteak is perfect if you're looking for a filling lunch and a backyard barbecue meal. (Via SkinnyMs)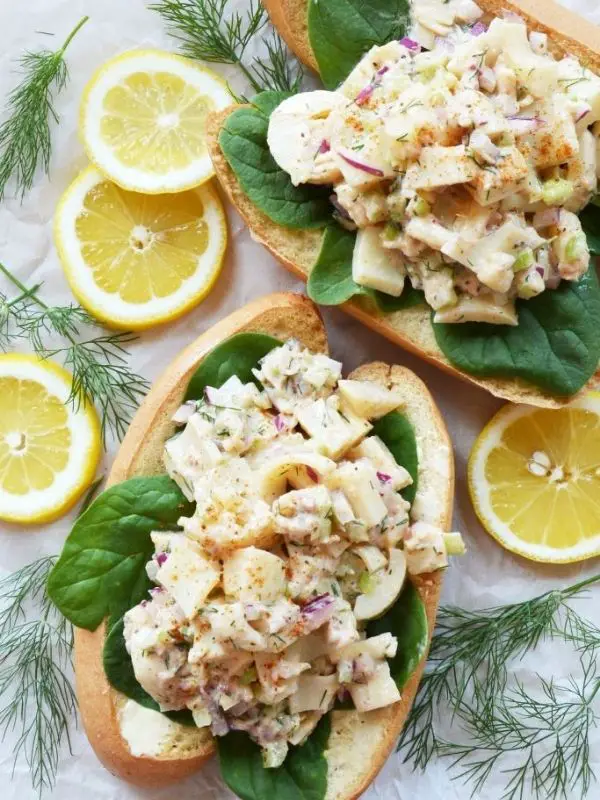 Who's here is a fan of seafood? Not the real thing but the taste-like thing. If it's you, then you need to make this easy recipe.
Made with simple ingredients: vegan mayo, hearts of palm, juice of lemon, and fresh dill, a handful of greens, vegan butter, and rolls, this no-hassle sandwich will become one of your favorite recipes! (Via The Colorful Kitchen)
Follow me on Pinterest for more recipe ideas!