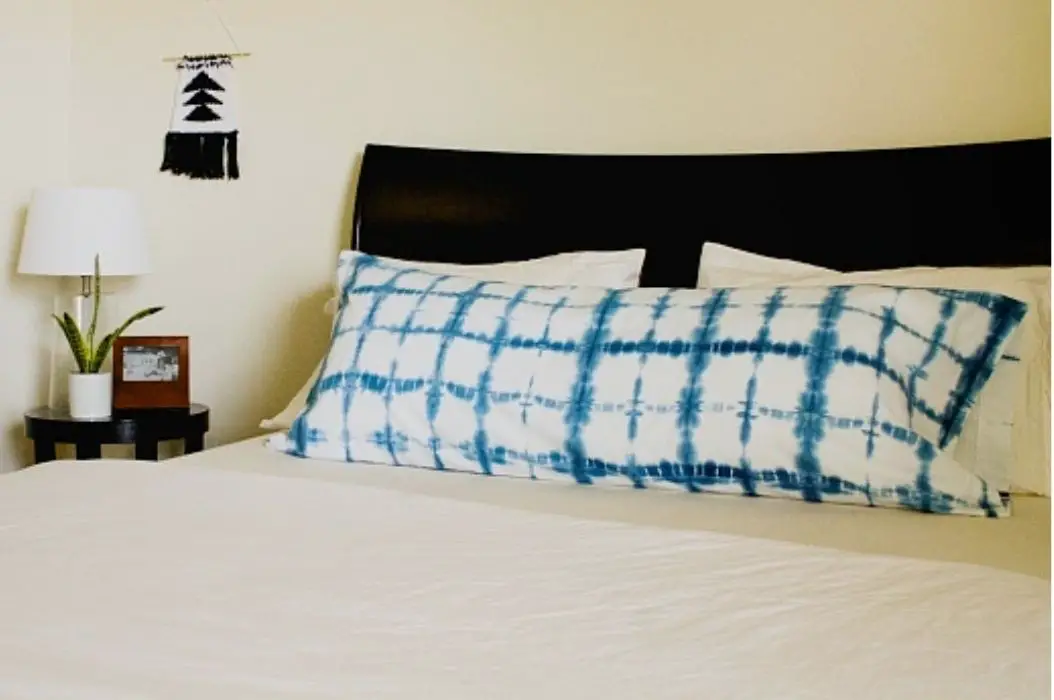 Even in this modern era we still love this colorful hippies t-shirt from the '60s. Besides being easy to make, we love DIY tie-dye because it gives us the freedom to choose the technique that we want and use colorful dye that suits our personality.
But did you know this technique actually came from ancient Asia? Here's a brief history of tie-dye that you can read.
You do know that tie-dye is one of the most popular ways to recycle a plain t-shirt. But actually, you can create a lot of things that aren't a t-shirt.
Whether you have made countless DIY tie-dye or it's your first time, you are sure to find ideas that will inspire you here.
15 Creative DIY Tie-Dye Ideas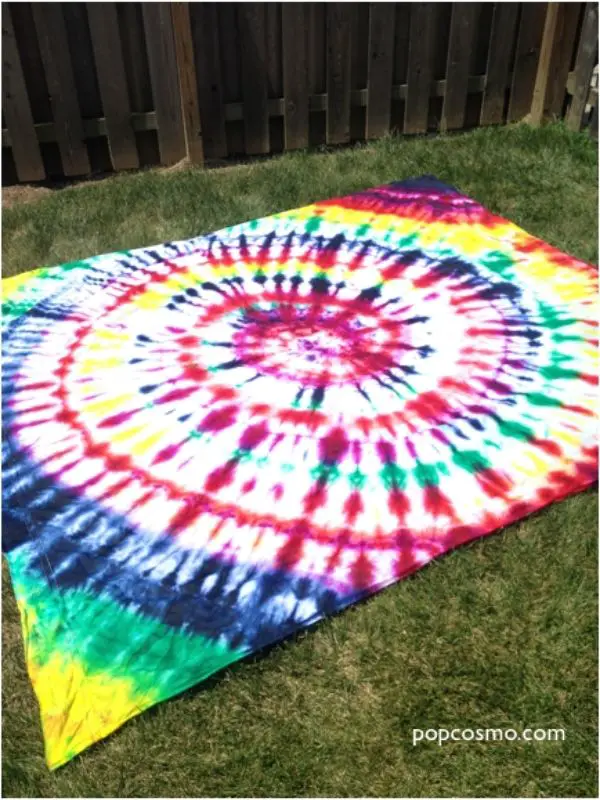 Some of you may be already planning a picnic this summer or searching for the best beaches to visit or even fun activities that you can do in your backyard.
Of course when we do one of those activities we need a blanket to rest, eat and just enjoy the moment, right? So why not make your day more colorful with this easy sheet.
Whether you want to use this as a beach sheet, a picnic blanket or even as a bed sheet, everyone sure will be in awe with this spiral tie-dye. (Via Popcosmo)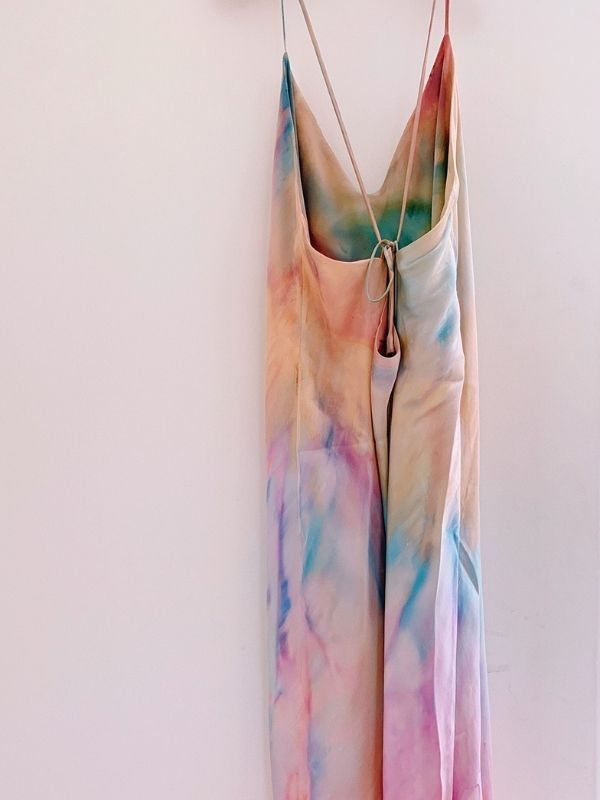 Okay maybe this is not a tie dye technique, but this really looks beautiful and I couldn't stop myself to not include this in this post.
With just tissue paper you can change your boring silk slip dress or skirt to something stunning and unique. (Via Honestly WTF)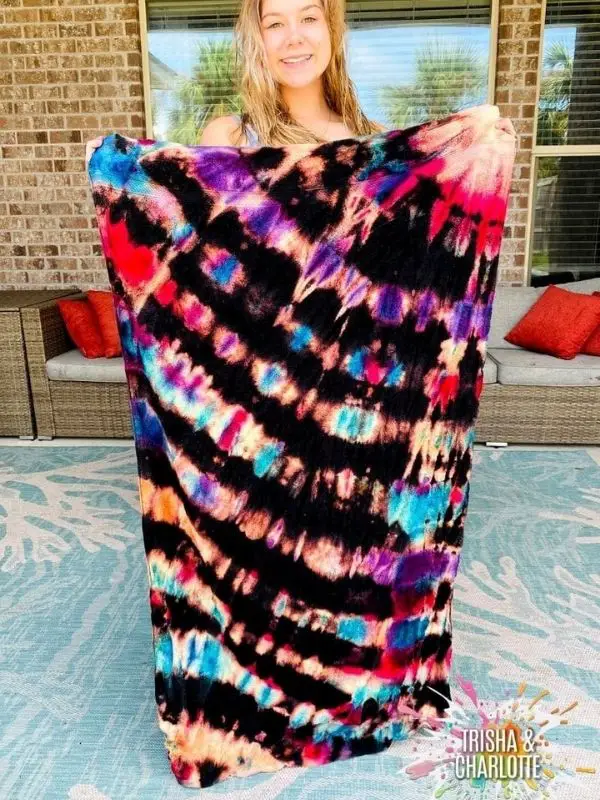 If you used to just bleach tie dye your black clothes, you will do more than that with this project.
You're not just gonna bleach it but also tie dye it over with color. The results? an impressive piece of black towel. These reverse tie-dye and bleach techniques are totally worth trying! (Via Crafting with Color)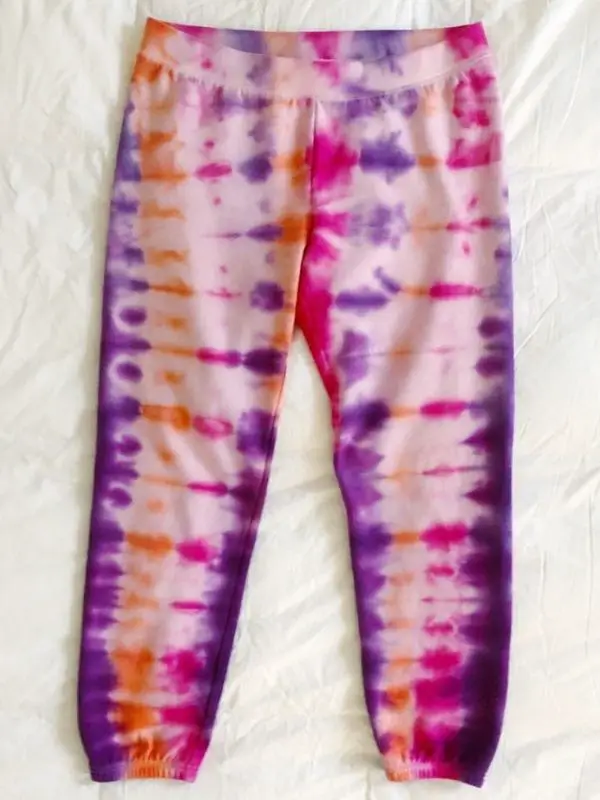 You can make these cool sweatpants at home using accordion fold, rubber bands, and colorful dye and plastic wrap.
The author also gives a DIY swirl pattern tie dye hooded sweatshirt tutorial, so you could have a matching loungewear set that makes you look like a celeb. (Via The Neon Tea Party)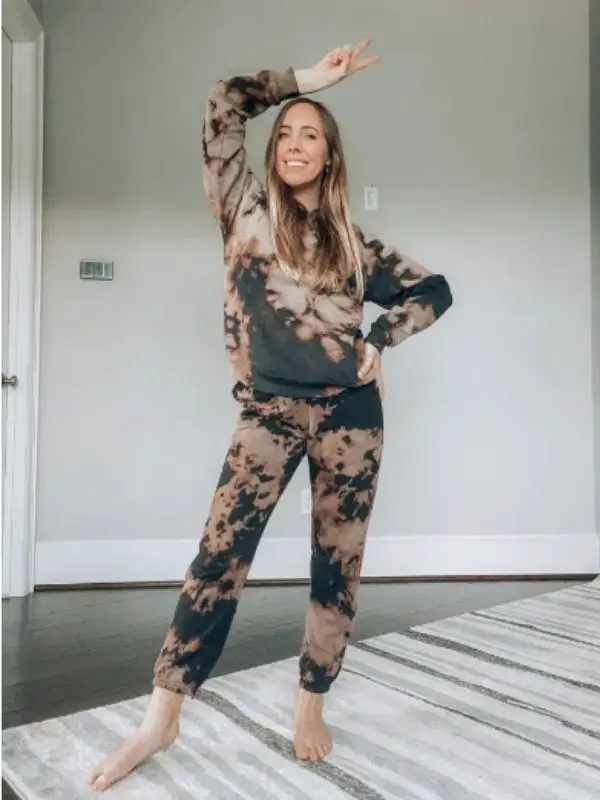 Maybe you really like that cool black two-set tie dye that you have been ogling but it just too overprice? Well, this project will show you how to create your own tie dye just with ice and bleach.
So grab your old black hoodie, tee, or tank and make fashion designers jealous of your creation. (Via It's All Chic To Me)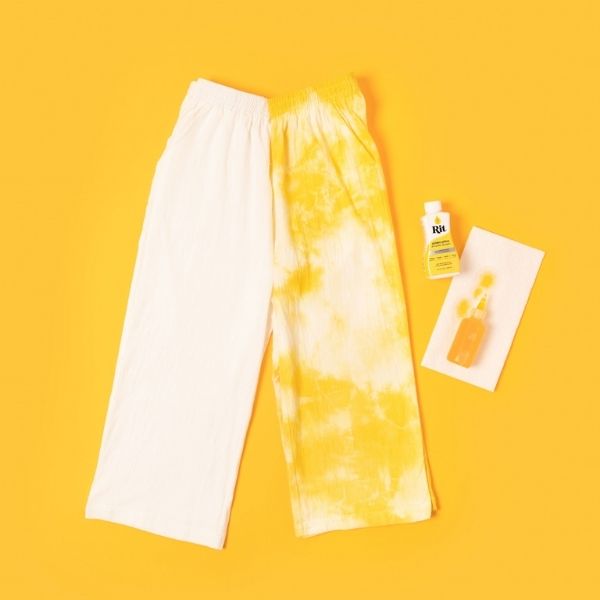 How about linen pants? Could you tie-dye them too? The answer is yes.
It's actually quite easy, all you need to do is wet the pants with warm, soapy water, scrunch them into a ball, wrap rubber bands around the pants then squeeze the dye onto pants in random sections.
You can switch out the color if yellow is not your thing. Now you can brighten up your summer wardrobe! (Via Rit)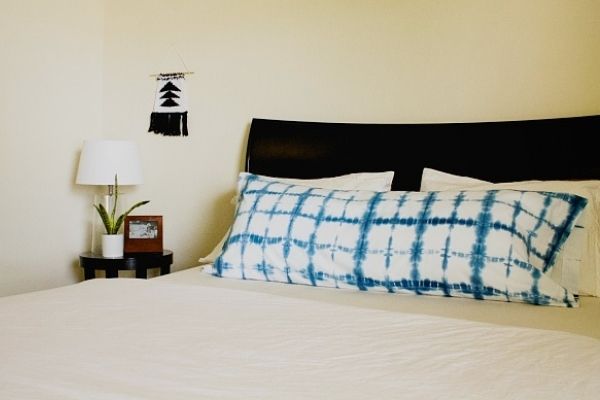 Shibori is a Japanese form of fabric dying where they create beautiful, unique pattern fabrics with techniques such as folding, binding, twisting, and compressing.
 So if your room is lacking some color and you want to decor your room with something unique and wow, then you need to give this a try! (Via Liz Marie)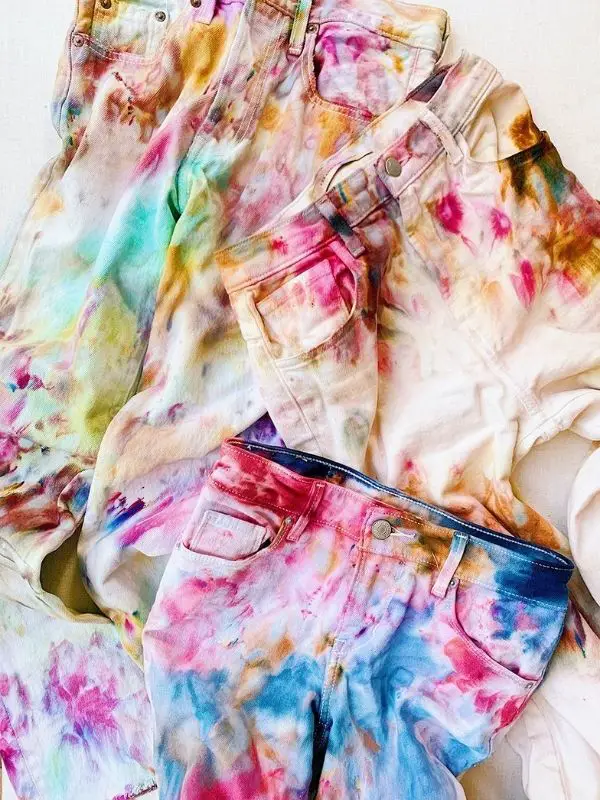 Have you heard of ice tie dying? I too never heard about it until I write this post.
The process is fairly simple because the ice does all the magic, all that's in your control is denim and the selection of color.
Once you make this, don't shock if you find yourself couldn't stop at just one pair of jeans. (Via Honestly WTF)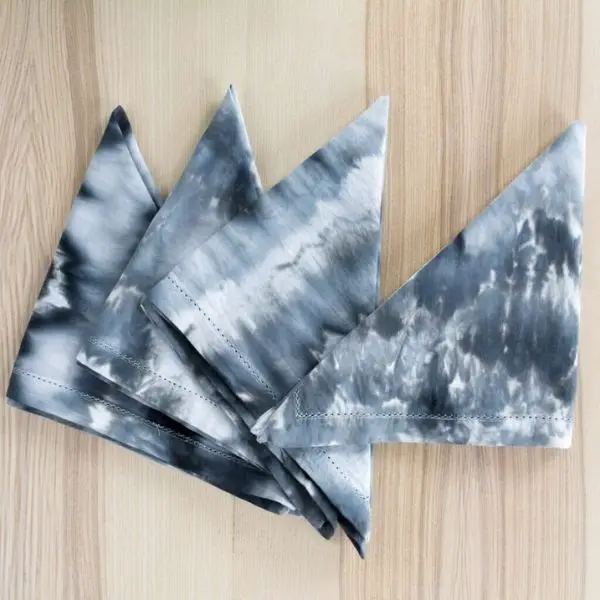 If you want to try tie-dye and experimenting with something small, then napkins are probably the best thing to start. Ice dye techniques make this DIY project so easy. (Via Let's Craft Instead)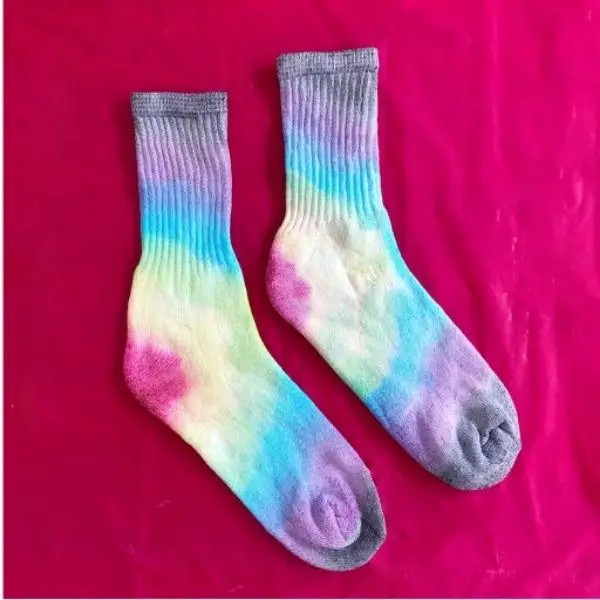 If you're quite a unique, crafty person or really into fashion, then you probably like things with a pop of colors or something that ordinary people would not wear, like this shock for example.
I mean look at this bullseye effect, it's just so cool.
And the good news is it has 3 more tie dye socks techniques and also headbands, hair scrunchies and face masks. So you have a lot of things to get creative with! (Via The Neon Tea Party)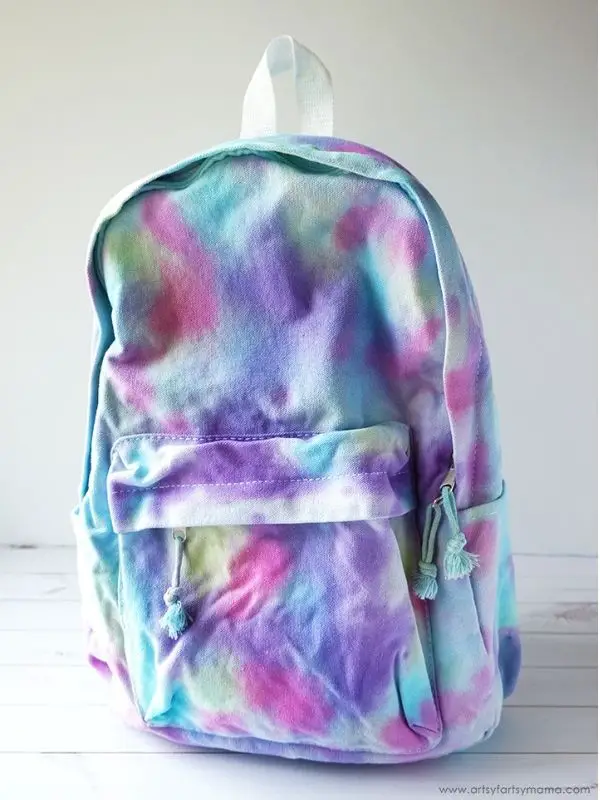 Have you ever thought to tie-dye your backpack? This DIY will inspire you to create one.
Not just kids, but teens also would be proud of showing a backpack that they created themselves. Especially if it looks really cool, unique and colorful like this one. (Via Artsy-Fartsy Mama)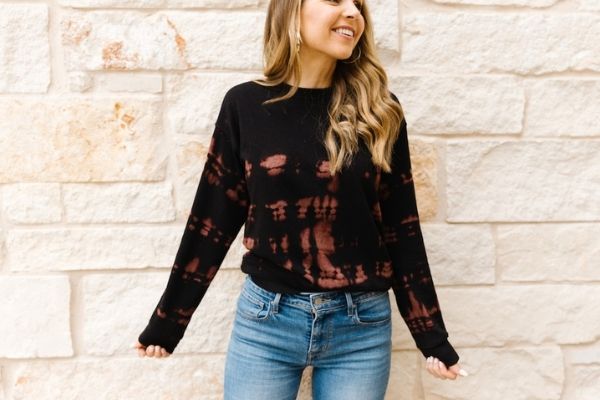 I love how casual but still stylist this tie dye sweatshirt. This DIY project also has a different pattern design from any regular sweatshirt you see on the internet. So, transform your black sweatshirt now! (Via Merrick's Art)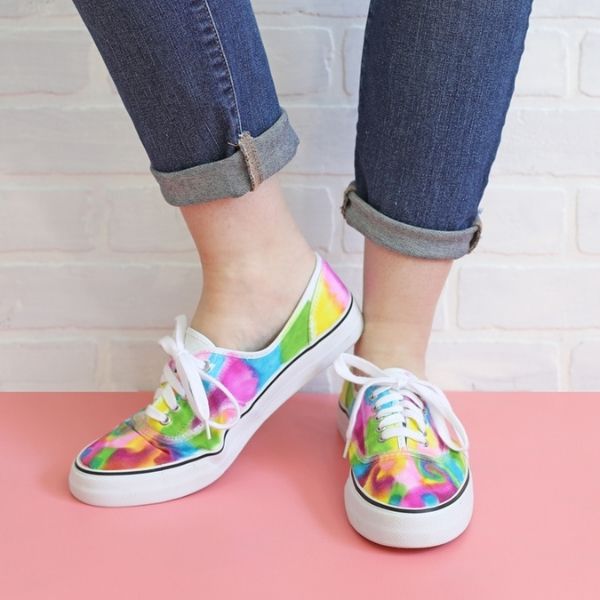 Have a pair of plain canvas shoes that just sitting in your home and haven't been used for quite a long time? Well, I have a good project for you.
With just using sharpies and rubbing alcohol, you can turn that boring canvas shoes into colorful works of art. (Via The Craft Patch)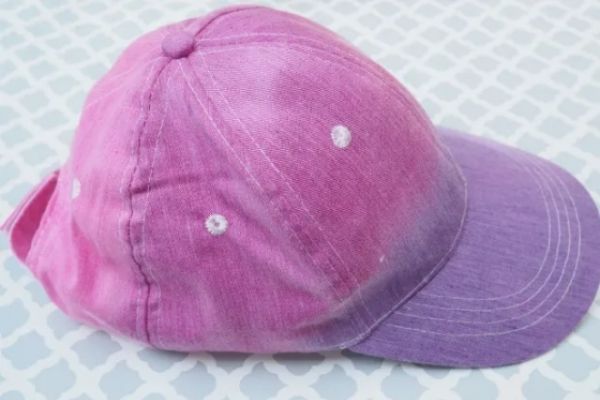 Who's here almost always uses a baseball cap every time you go outside? If it's you. Then you will like this tie dye cap.
This ombré baseball cap is perfect if you are looking for a trendy, fashionable craft project that you can add to your wardrobe. You can also customize the color scheme if purple is not your favorite color. (Via Felt Magnet)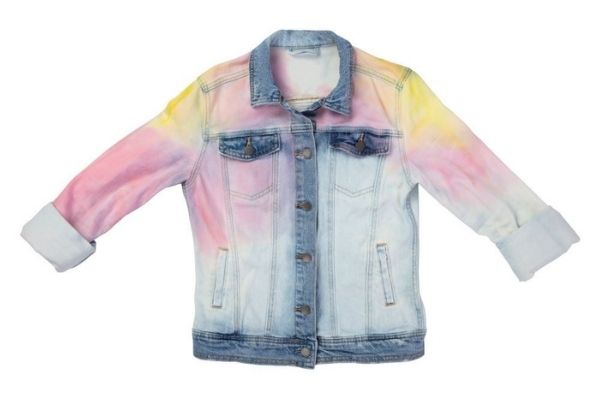 Tie-dying a denim jacket is so easy. All you need to do is to damp the denim jacket, apply the dyes (use any color that you like) randomly onto the shoulder and front of the jacket. You can also repeat if you want to dye the backside. Let it sit for 6 to 8 hours and washed it. That's it, so simple. (Via Tie Dye Your Summer)
You can never really go out of style with tie-dye designs. It is something that will be around for many years to come. So what are you waiting for? Pick one of these cool DIY tie dye ideas and make your own art.
Don't forget to share this with your family and friends!