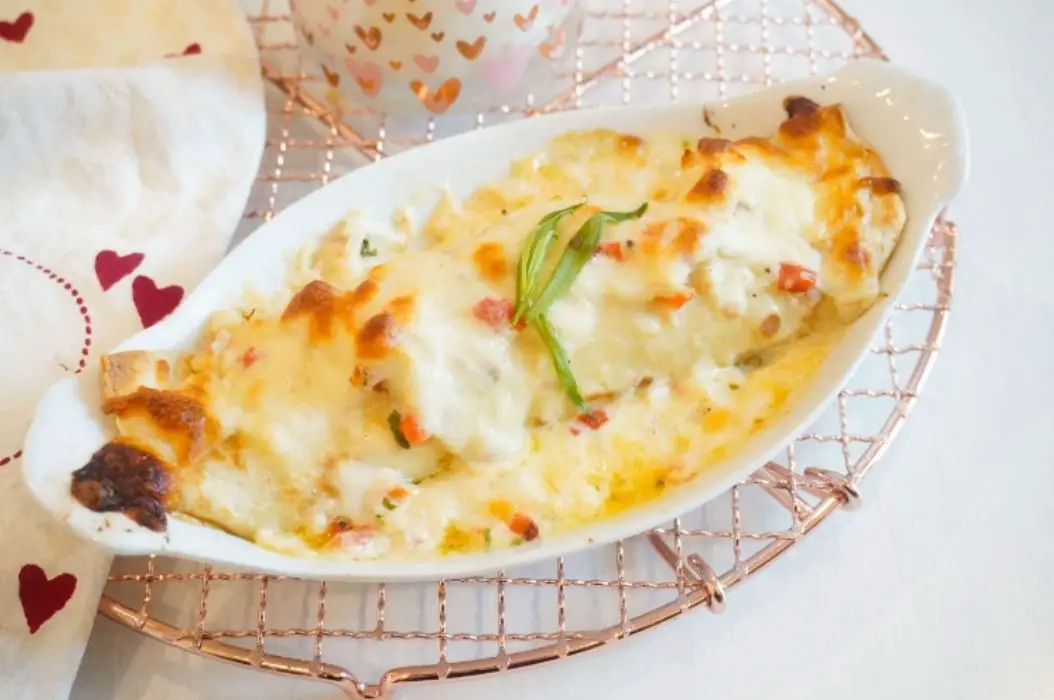 If crepes already part of your morning breakfast and brunch, then you already know how delicious these thin pancakes, especially for sweet fillings. Maybe you like it classic, with Nutella or cream cheese. But instead of filling crepes with something sweet, why not be creative and make savory crepes.
There are so many ways to turn them into savory crepes. You can start by adding veggies, chicken, eggs, spinach, shrimps and ham. Not just it, but you also will find interesting savory crepe recipe ideas where you can experimenting and making them at home.
Whether you want it for a light brunch or for a fun dinner meal, these savory crepes will be a winning that even your family and friends want to copy.
17 Best Savory Crepe Filling Recipes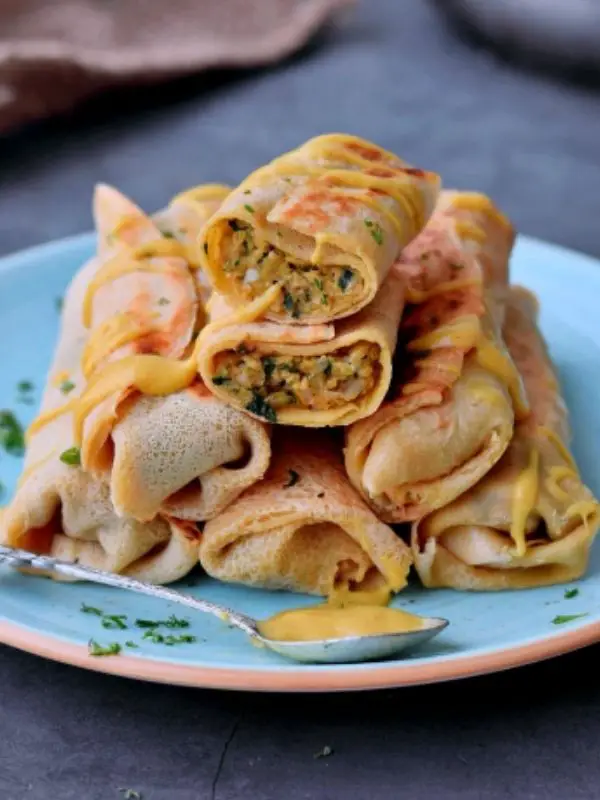 If you want to eat savory crepe but you're a vegan or vegetarian, then you don't need to worry. Made from chickpea, mushrooms, spinach and also homemade crepes make this recipe gluten-free, dairy-free, grain-free and eggless. You can also add any other veggies that you like. (Via Elavegan)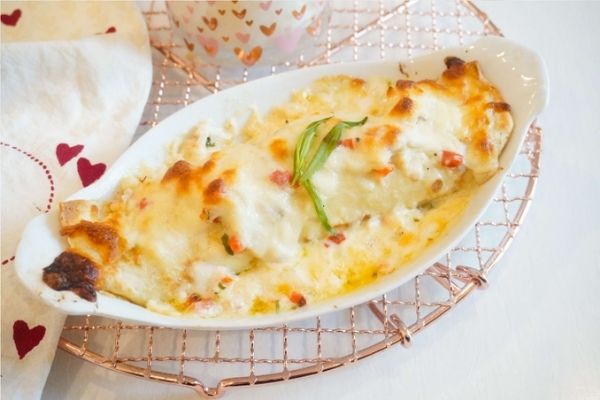 If you love seafood especially crab and lobster then I bet you will love this delicious crepe. Filled with lobster and crab baked in a creamy delicious sauce, this crepe really looks luxurious. Perfect if you want to step up your brunch or dinner game! (Via Sabri's Pantry)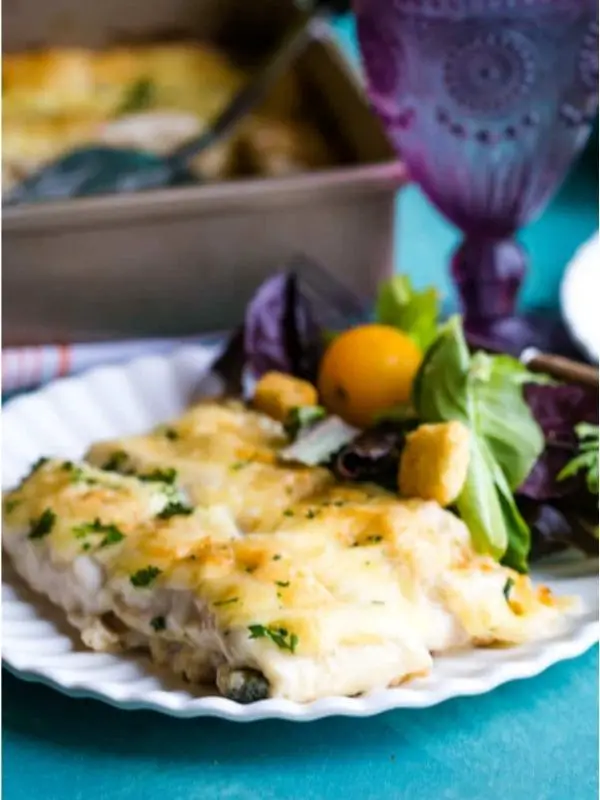 Look at this creamy and utterly delicious baked crepe! Topped off with a rich Bechamel sauce and Gruyere cheese, this crepe is the ultimate comfort food, flavorful and filling. This recipe is perfect for busy weeknight meals. You can also make ahead this crepe just in case your family begging you to make this delicious casserole. (Via The Seaside Baker)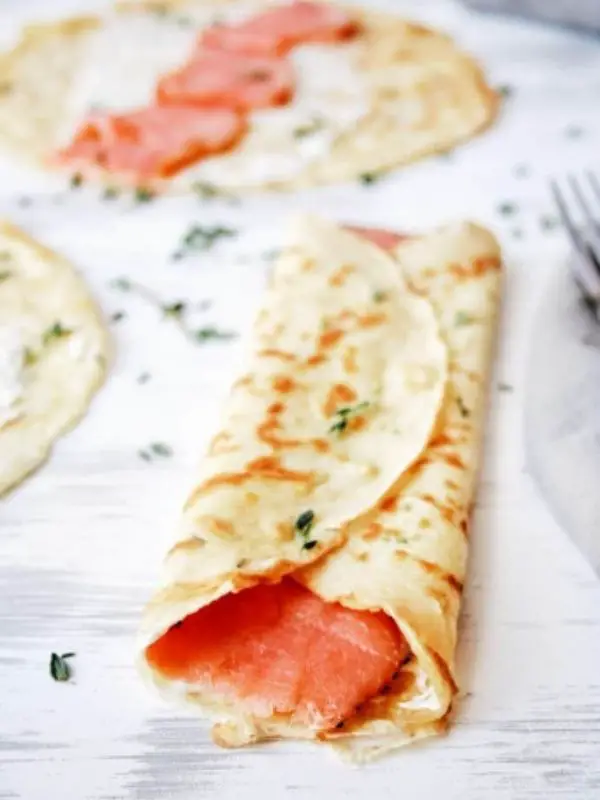 If a sweet fruit crepe is not your thing maybe this salmon would. This crepe is so easy to make, once you have made the crepes, spread a thin layer of cream cheese on the inside of the crepe then layer smoked salmon in the middle and fold them. (Via Grab The Mangos)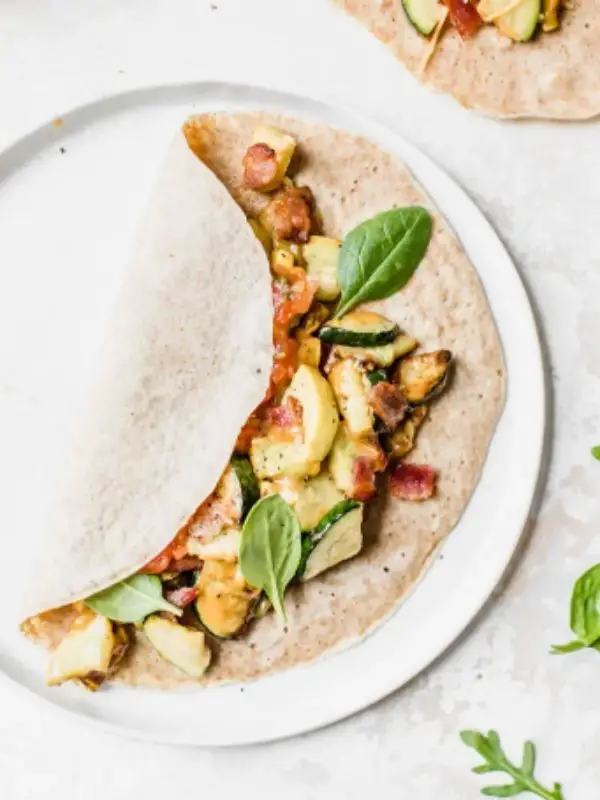 Zucchini, yellow squash, shredded cheese, eggs and salsa are basically what you need to make this veggies crepe. You can also add other veggies such as spinach, kale and even bacon, sausage or ham if you eat meat. (Via The Almond Eater)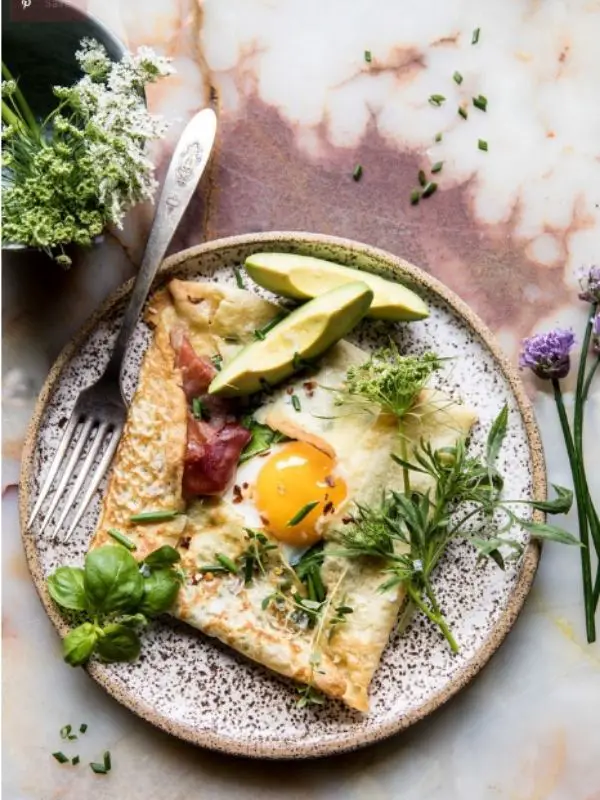 Instead of making that same omelet for your breakfast, why not make your breakfast next level with this fancy crepe. The ingredients that you need to make this recipe is crepes, fresh spinach, prosciutto, cheese and eggs. And it's really easy to make, you just need to assemble and bake them until the eggs are set, then add herbs and sliced avocado. (Via Half Baked Harvest)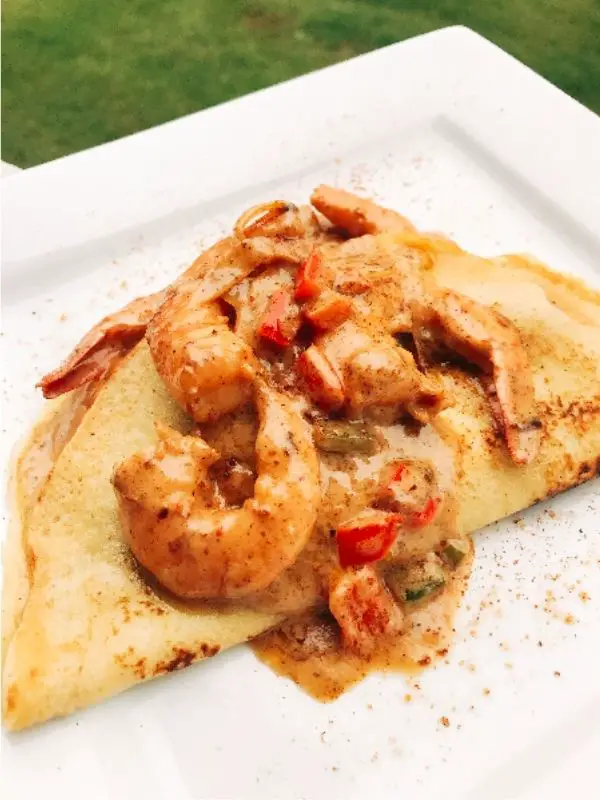 Want to make crepe that tastes different from other recipes you have seen on the internet? If yes, this crepe is what you're looking for. Spicy and delicious is the definition of this crepe. The shrimp make this recipe taste even better. (Via All Recipes)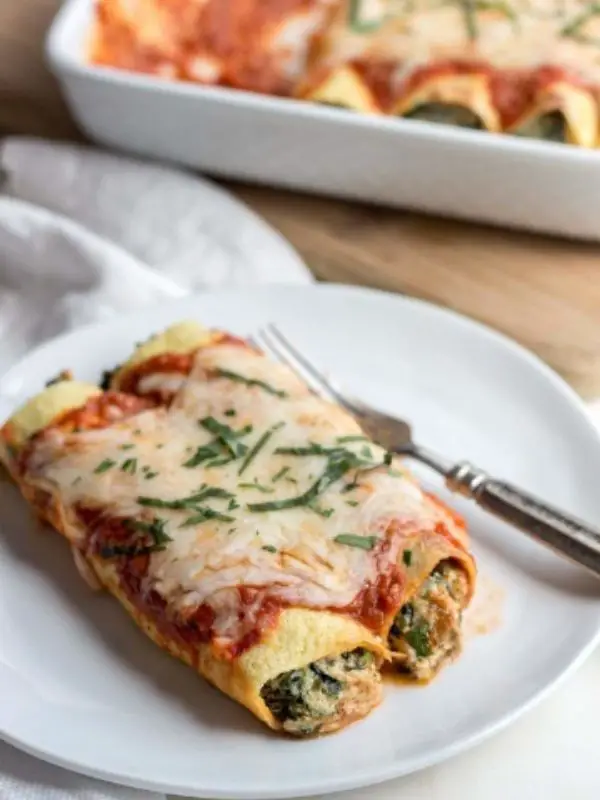 Are you miss pasta on a low-carb diet? This recipe will satiate your pasta crave especially the tube-type pasta like manicotti. Using crepes as the manicotti and filled with spinach, ricotta cheese, topped with red marinara sauce, you can be enjoying this delicious Italian classic in mere minutes! (Via Low Carb Maven)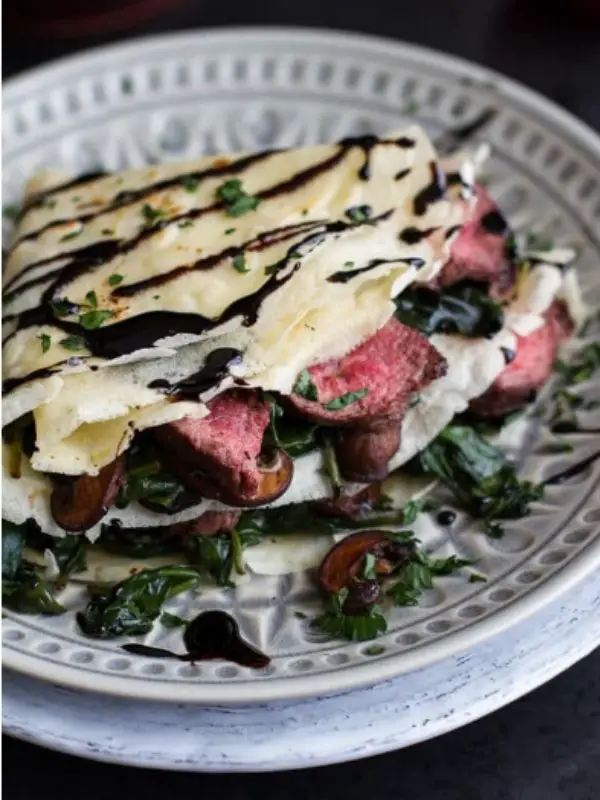 If steak and crepes are your favorite dish, then this recipe is calling you. Those pieces of beef peeking out, the balsamic glaze combined with mushrooms and spinach make this crepes look amazing and scream 'heaven'. (Via Half Baked Harvest)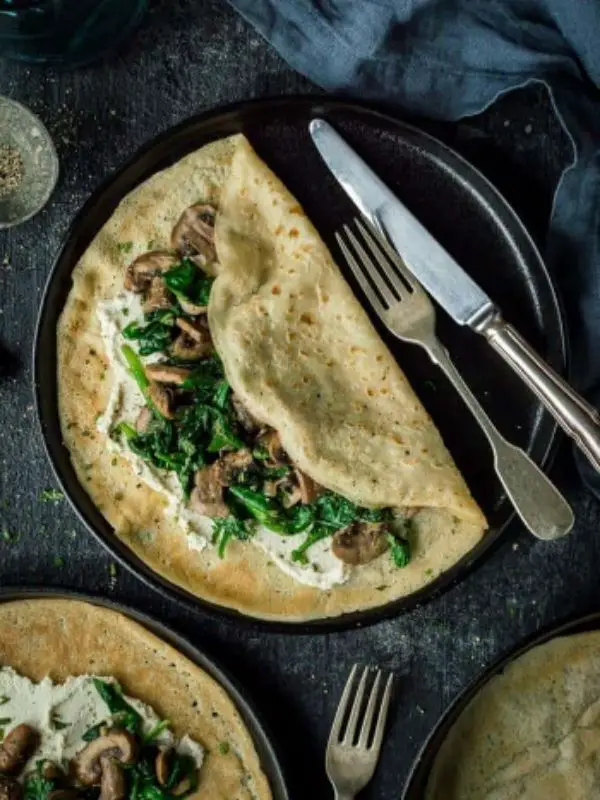 This vegan spinach and mushroom crepe with almond cheese is the perfect recipe if you're looking for a healthy, easy, quick and savory plant-based crepe. (Via Domestic Gothess)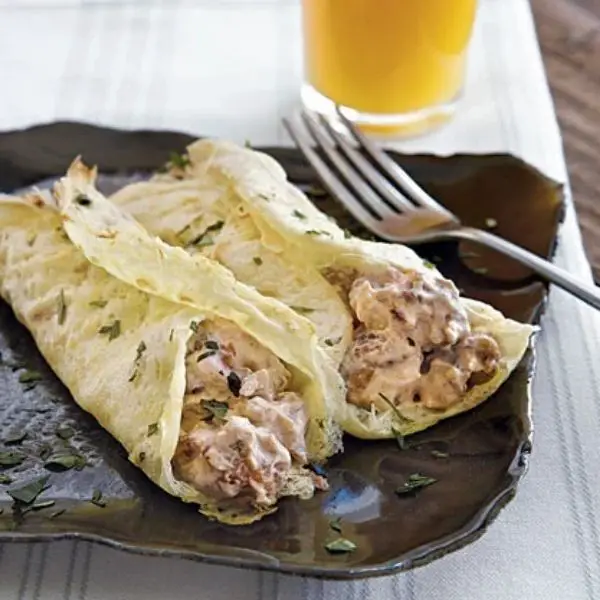 Are you looking for an easy and fun crepe recipe? Search no further. The amazing part of this recipe is the crepes made from eggs and milk, so there's no flour in this crepe. Perfect for a tasty low-carb meal. (Via My Recipes)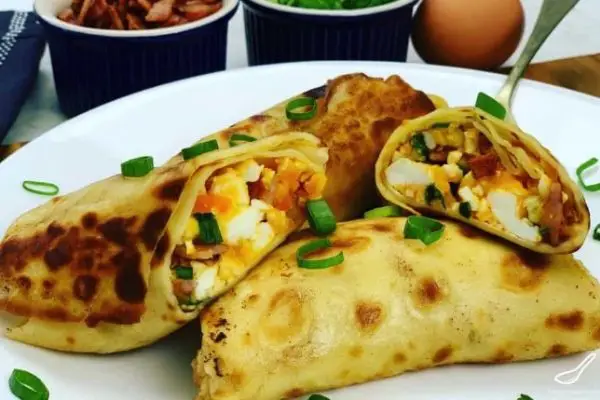 If you love bacon as I do, then you will hook with these crepes. Bacon combined with medium hard-boiled eggs, cheese and green onions then fried in butter. This recipe could also be your next freezer-friendly breakfast meal. So Yummy! (Via Peter's Food Adventures)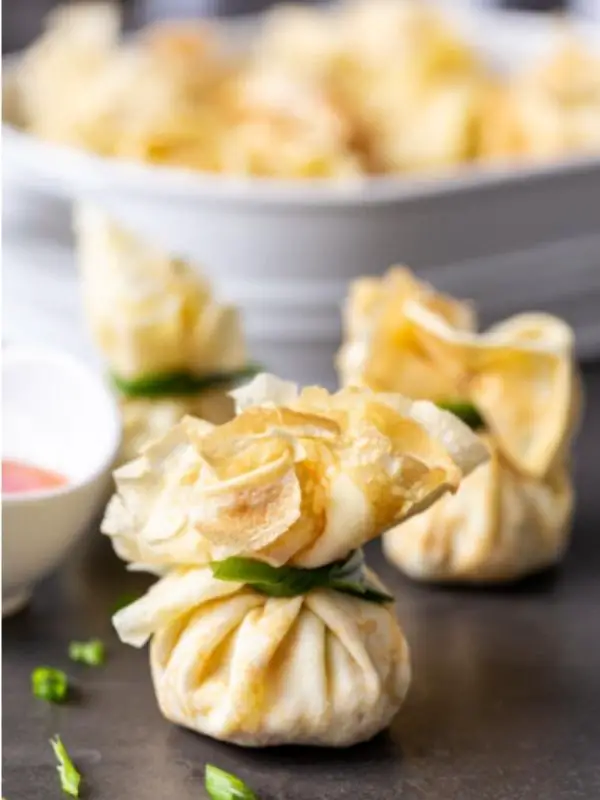 Look at these cute crepe pockets that are stuffed with chicken, cream cheese and other goodies. Need a simple, yummy and filling appetizer that will wow your family and friends? This crepe is the best option. (Via Momsdish)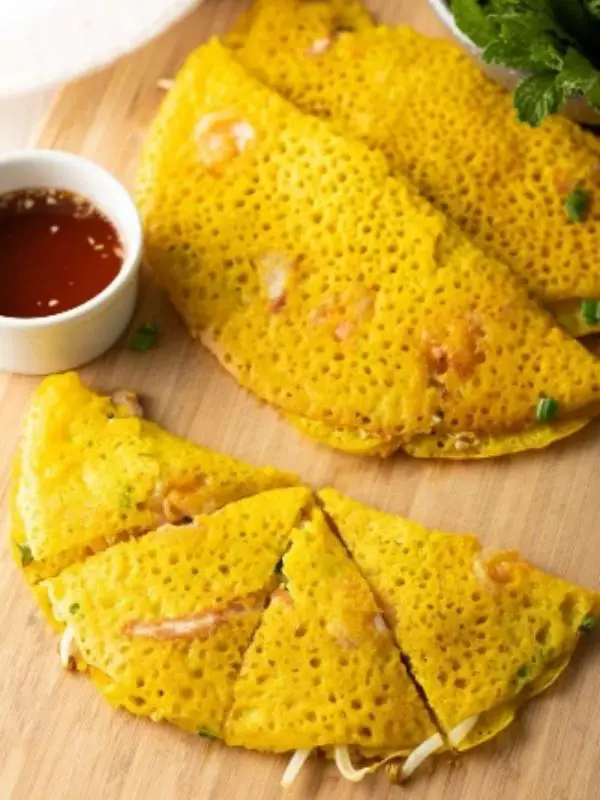 Who's here loves Asian foods? If it's you, here's another Southeast Asian recipe that you need to try. If you're used to making the crepe batter first then the filling, then this crepe will be different because you cook the pork, mung bean sprouts and shrimp directly in the crepe batter. Such a wonderful dish! (Via A Spicy Perspective)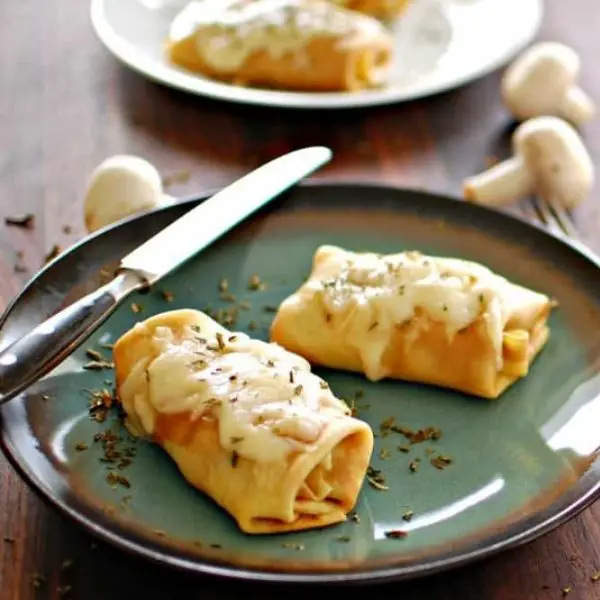 Scallops are the ultimate taste of these crepes. Cooked in a mushroom bechamel sauce and topped with shredded cheese, this delicious crepe will be your new rotation! (Via Joe's Healthy Meals)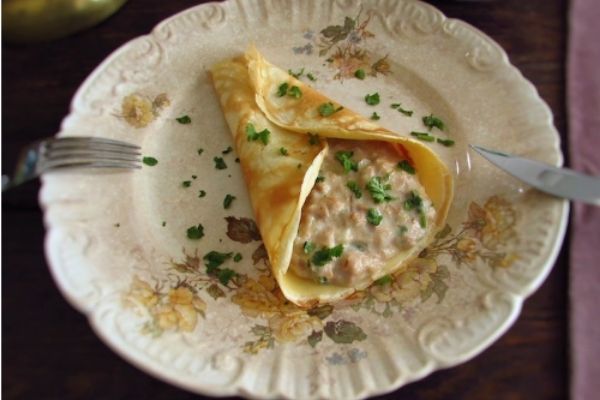 This recipe will show you how to use your canned tuna more than just for a sandwich. You also customize this crepe recipe by adding shredded cheese and sauce on top. (Via Food From Portugal)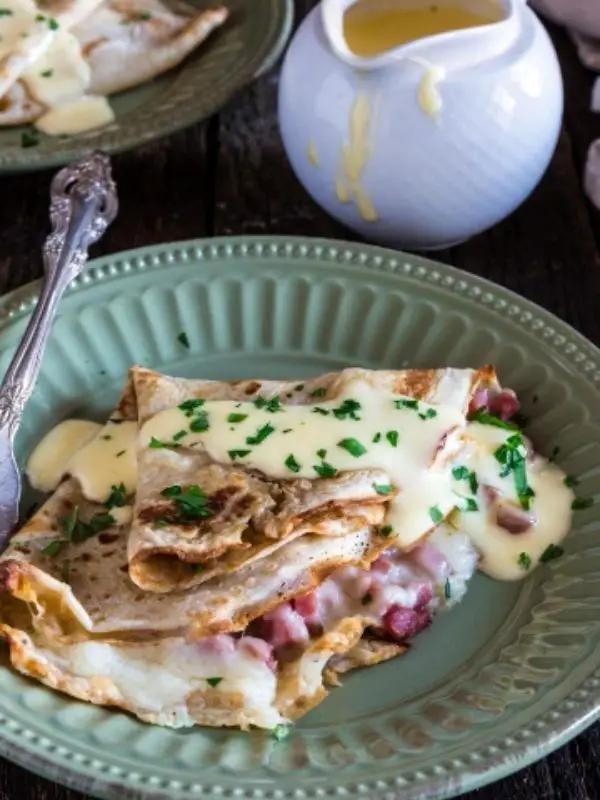 I don't know about you, but these creamy delicious crepes are what I'm dreaming of when I wake up in the morning. I mean who doesn't happy when your breakfast or brunch is served like these fancy crepes. So making this recipe now and you will see the joy on your family and loved one's faces! (Via Olivia's Cuisine)