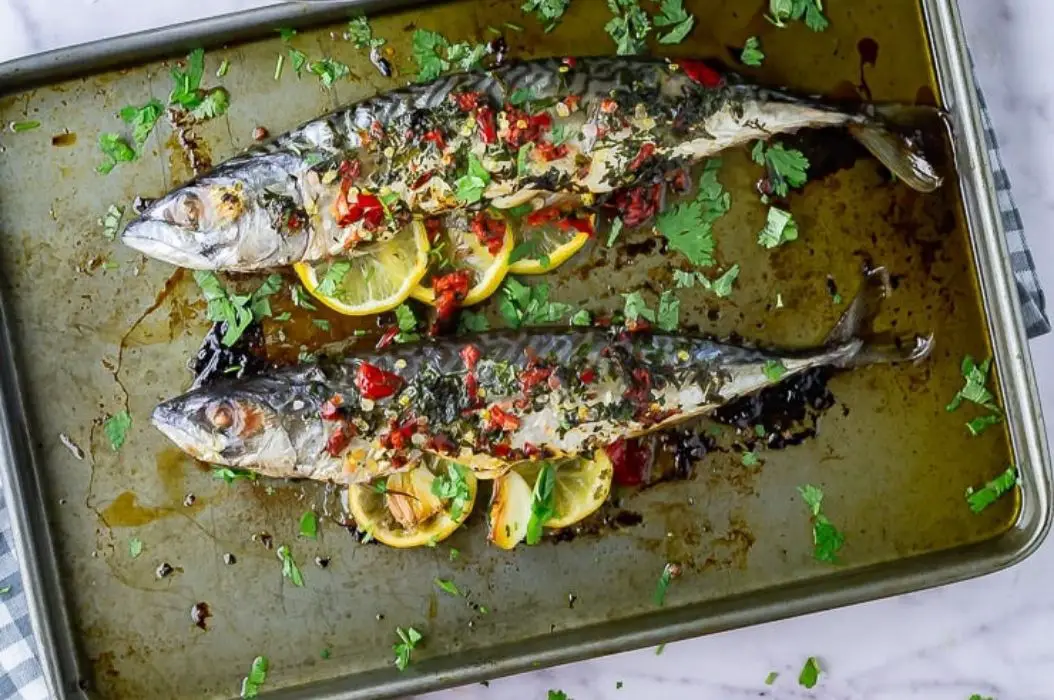 Fish dinner is one of the easiest meals because fish cooks fast and can be ready in a snap, so it's perfect for a busy weeknight meal.
Whether you fry the fish, grill, or bake and season it with just salt and pepper, it will still taste savory and delicious.
Browse these delicious fish dinner recipes and find a perfect dish that will step up your dinner game.
30 Super Easy Fish Dinner Recipes
Can you imagine that you can get delicious dinner on the table in less than ten minutes? Not under 20 or 30 but under 10? Yup, it's true!
Seared on the outside, raw on the inside, and bursting with umami flavor, this mouthwatering six minutes tuna will become a family favorite. Serve this in a rice bowl with green beans. (Via Bowl of Delicious)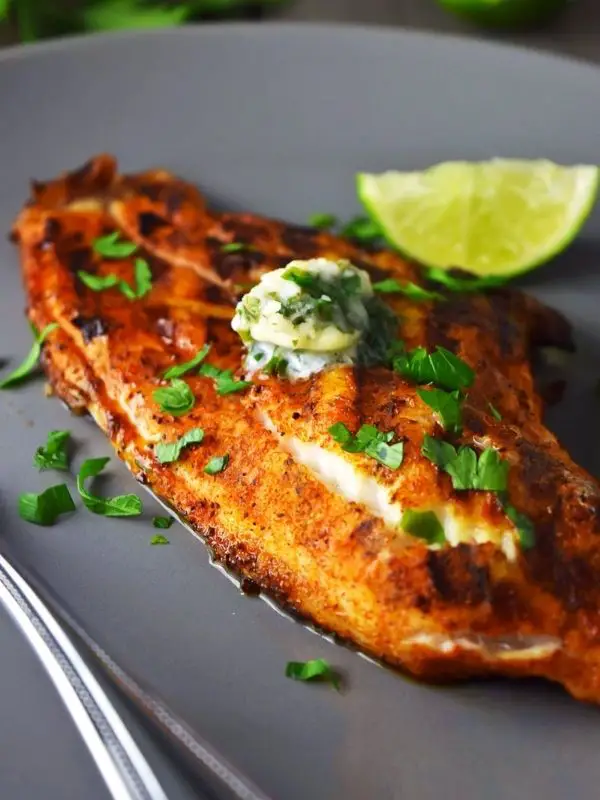 If you're looking for a simple dish that tastes delicious and so easy to make, then you need to try this recipe. Seasoned with blackening season, grilled, and topped with cilantro-lime butter, this mildly spicy catfish dish is definitely a keeper. (Via Kitchen Swagger)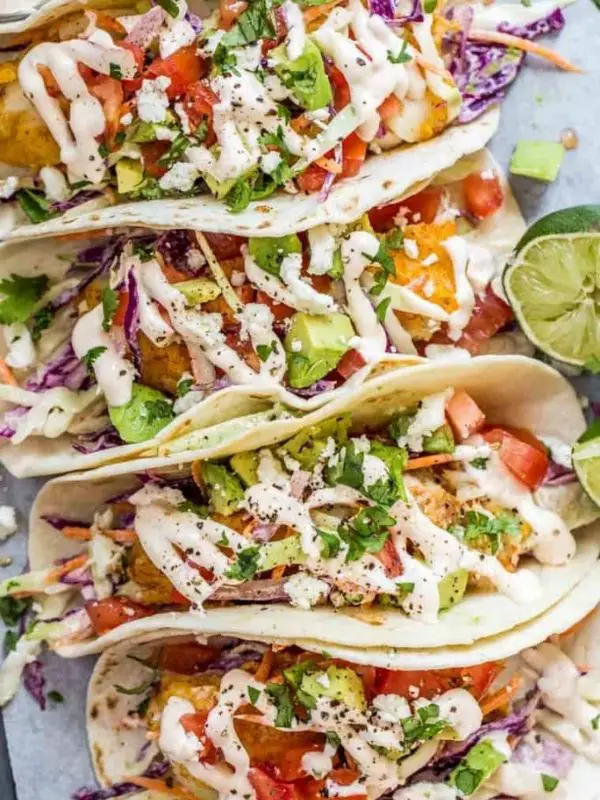 In just 20 minutes, you can make this crispy blackened fried white fish topped with crunchy cabbage slaw, avocado, tomatoes, and a spicy fish taco sauce. You can use flounder, tilapia, or your favorite mild white fish. (Via Valentina's Corner)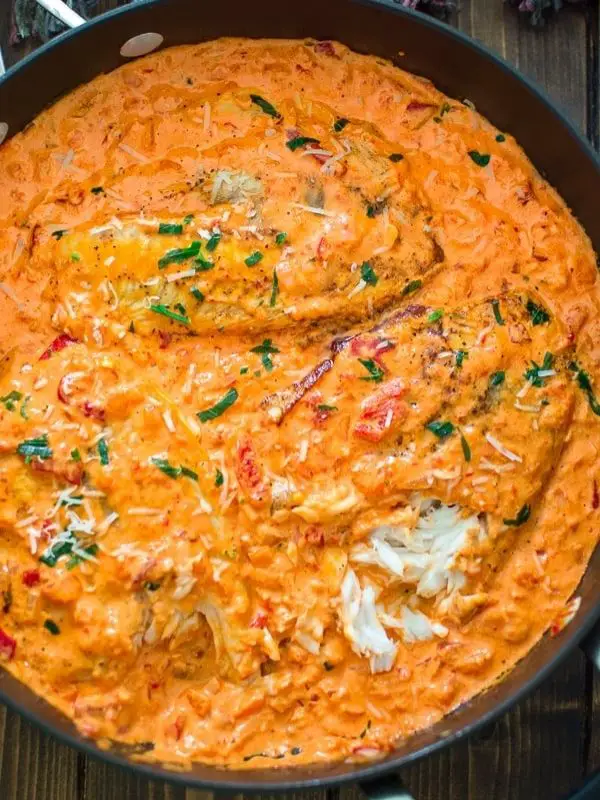 You won't be disappointed with this tasty tilapia in the roasted pepper sauce recipe. Not just it super easy to make, this scrumptious elegant dish is perfect for a special occasion. Once you take a bite of this dish, you'll feel like you're at an expensive restaurant! (Via Cooktoria)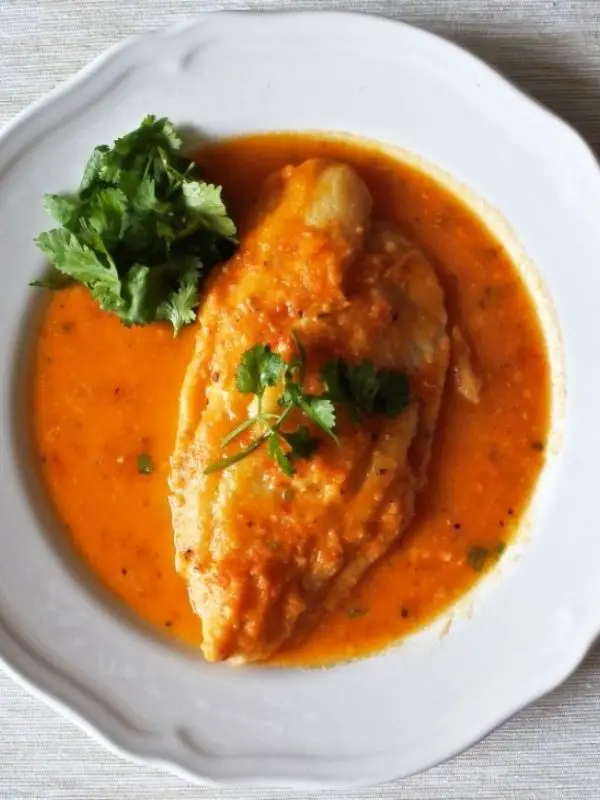 Tomatoes, red chilies, white white, butter, cloves, and John Dory fillets are the ingredients that you will need to make this slight spice dish. Never had John Dory before? Then you need to make this. (Via Spice Paw)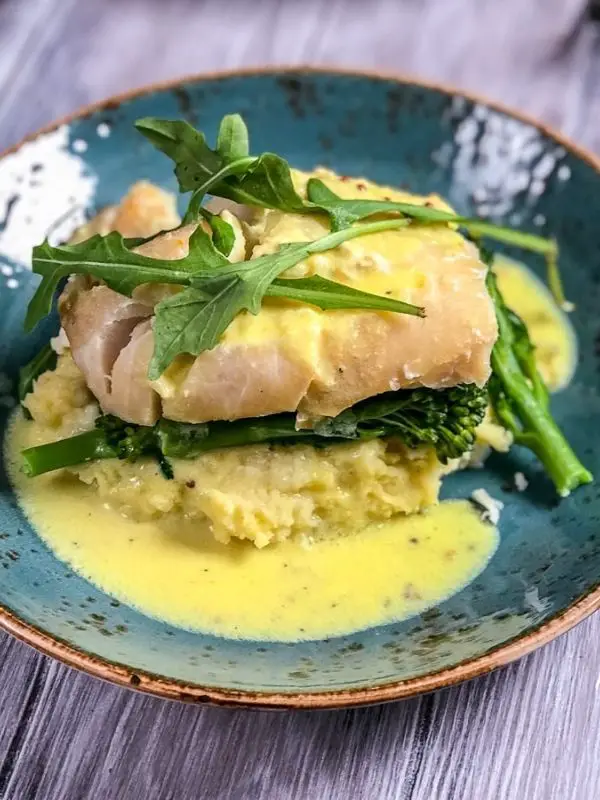 This gluten-free and slimming-friendly smoked haddock is rich and full of flavour. Really perfect if you're on a low-carb diet or following a calorie-controlled diet as there are 183 calories and 9g carbs per portion. (Via Pinch of Nom)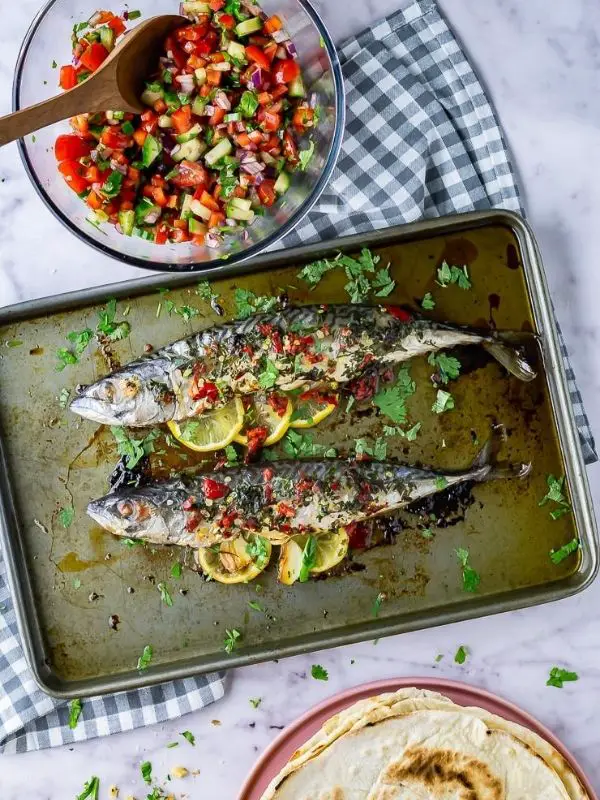 To make this recipe, you need gutted mackerel, parsley, red chili, coarse salt, lemon, and cloves garlic. The addition of the flatbread and salad takes this dish to another level. (Via The Cook Report)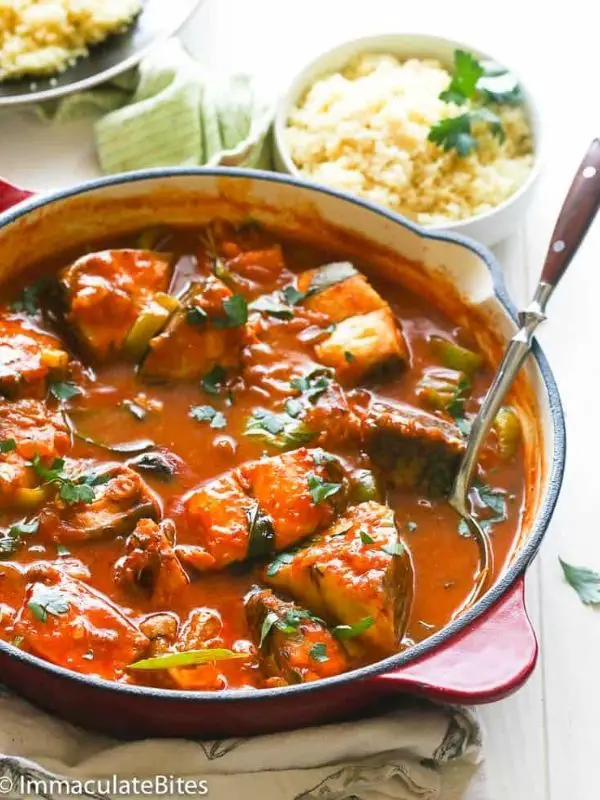 If you have never had African food before, then this recipe is a must-try. made with rich tomato sauce, earthy flavors, and white fish such as tilapia or snapper, this tasty delicious fish stew will be your new comfort food. (Via Immaculate Bites)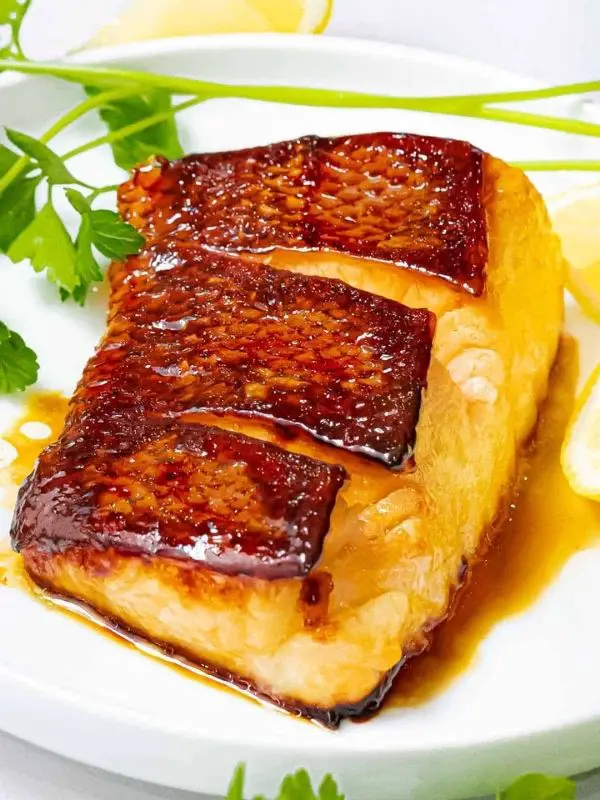 Calling for a few ingredients: mirin, avocado oil, grated ginger, rice wine vinegar, low sodium soy sauce, lemon, and Chilean sea bass fillets, this perfectly cooked tender white flesh with incredibly crispy skin is extremely delicious. (Via Drive Me Hungry)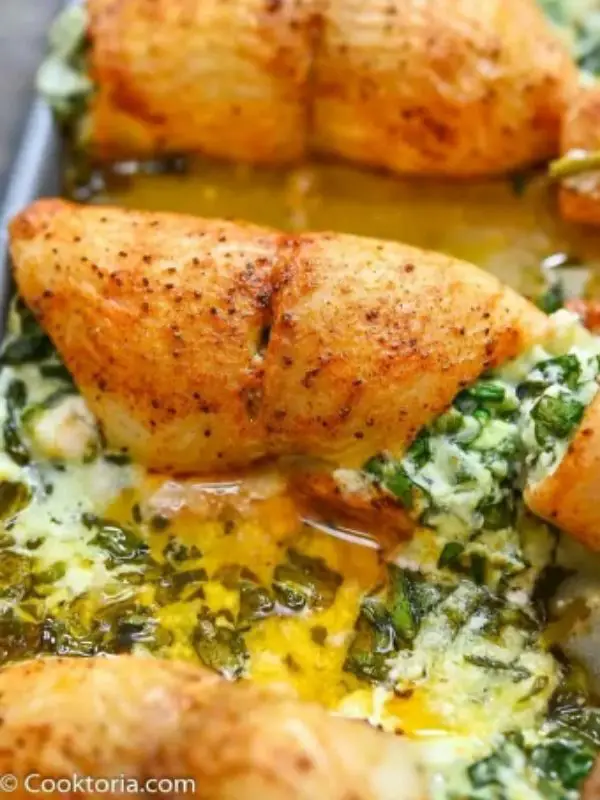 Look at this scrumptious dish! With only a few simple ingredients, you can make this creamy stuffing made with the combination of three different kinds of cheese with spinach which complements these flaky fish fillets. You will definitely make this recipe again and again. (Via Cooktoria)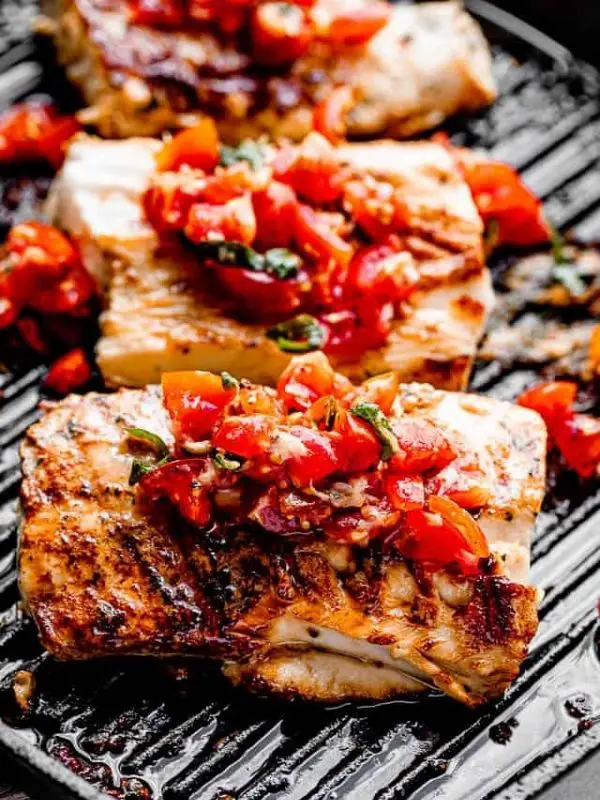 If you're going to have a cookout, you need to put this dish on your grilled food list.
This juicy grilled mahi mahi is flavourful and the homemade balsamic tomato sauce adds a fresh element. You can also cook this delicious recipe on the stovetop. Serve it over rice or pasta. (Via Diethood)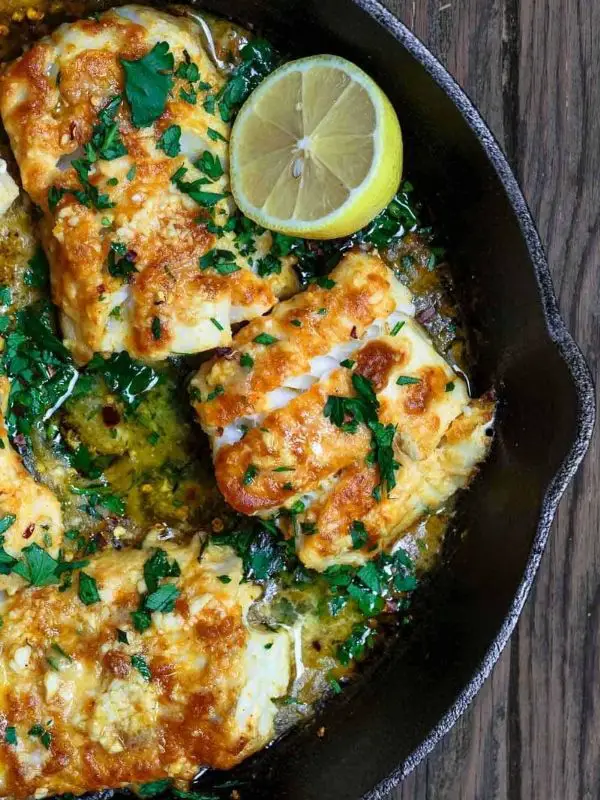 No wonder this recipe is liked by many people, the tempting look of this recipe already describes how dangerously delicious this dish.
With just a mixture of lemon sauce and a few spices, you can make this tender, perfectly flaky cod that is full of flavour in just 20 minutes. This baked cod is out of this world. (Via The Mediterranean Dish)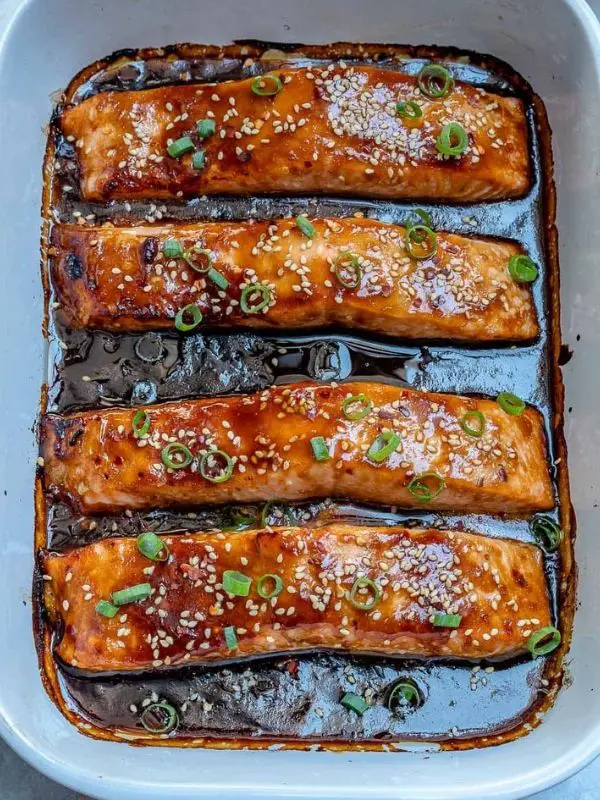 Salmon lovers! This tender, flaky, and perfectly cooked teriyaki glazed salmon is so easy to make and perfect for lunch or dinner. This salmon also perfect if you're like to meal prep. You sure will get rave reviews serving this dish! (Via Healthy Fitness Meals)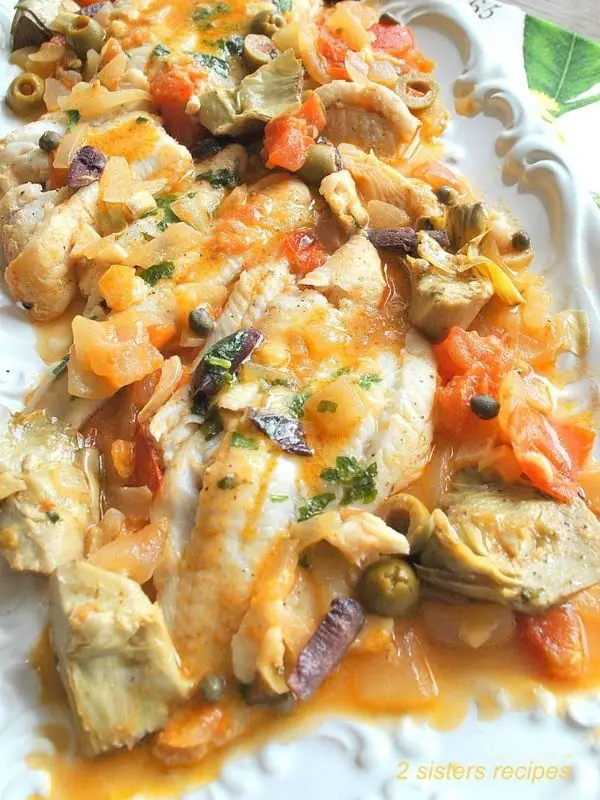 Packed with amazing ingredients such as wine, tomatoes, olives, capers, chicken stock, garlic, onions, and artichoke hearts are absorbed by this tender flaky fish. Make this dish flavorful and delicious. (Via 2 Sisters Recipes)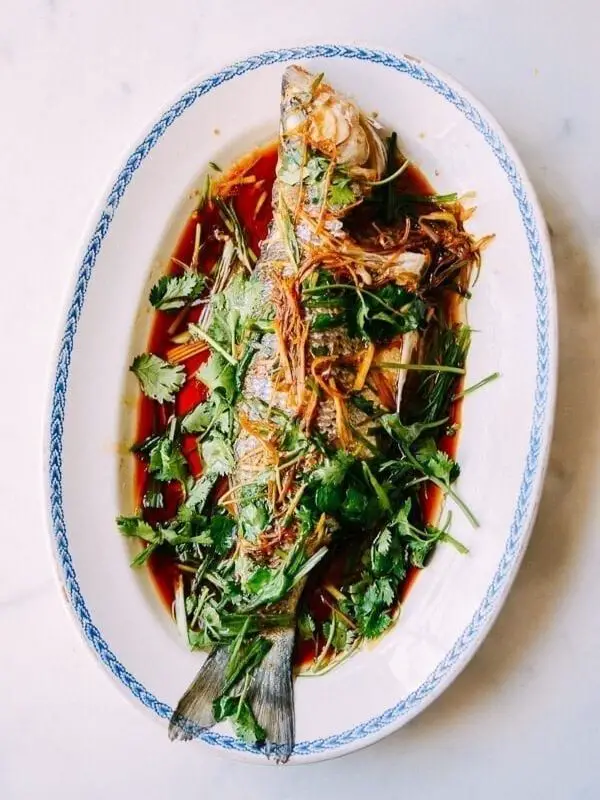 Eating a whole fish isn't as intimidating as it looks. This recipe shows how easy it is to cook it and remove the backbone and the bones along the rib cage running down to the belly of the fish, so you can enjoy this amazing steamed whole fish and its extremely delicious sauce over steamed rice. (Via The Woks Of Life)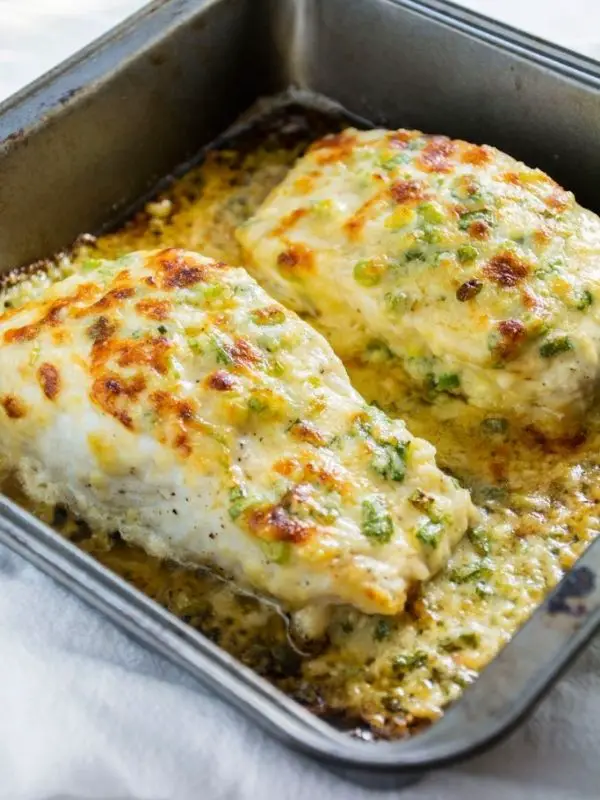 Made with simple ingredients: Parmesan cheese, Tobasco, butter, mayonnaise, green onion, garlic, lemon, and halibut fillets, you can have this mouthwatering easy dish ready on dinner table in just 15 minutes. (Via Port and Fin)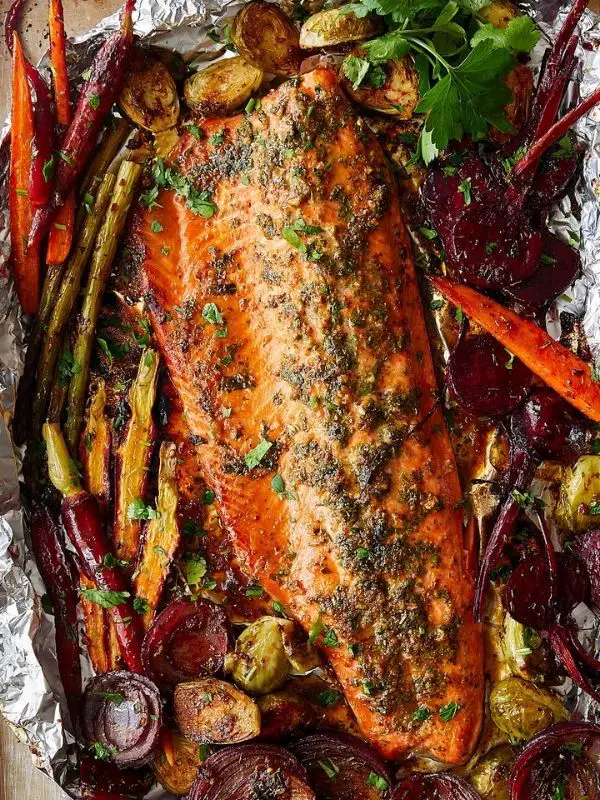 Are you looking for an amazing steelhead trout recipe? Search no further. You will love this sweet and savory, garlicky, perfectly balanced, and fairly simple recipe. and you will find yourself making it again and again. (Via Craving Tasty)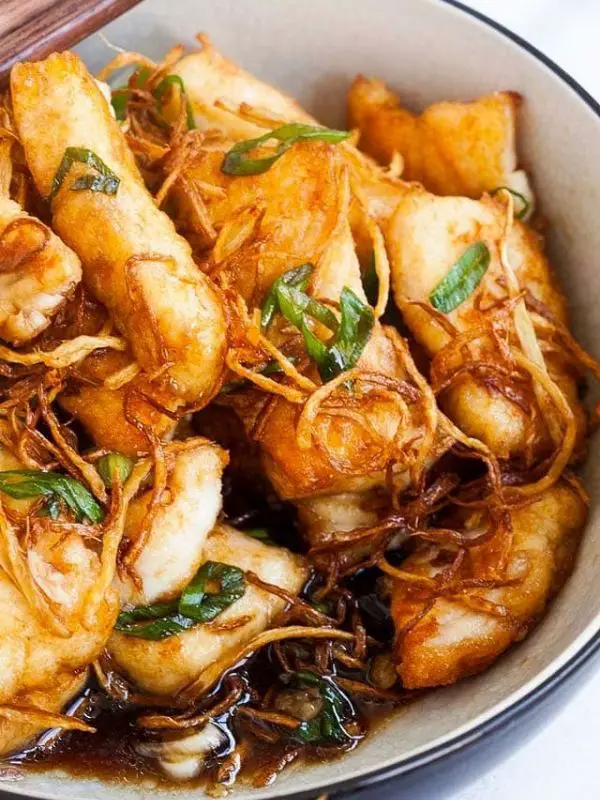 Halibut fillets coated in corn starch, stir-fry until turn light brown then doused in a savory and tasty soy sauce. Yum! Top it with scallion and ginger and serve it with warm steamed rice. (Via Rasa Malaysia)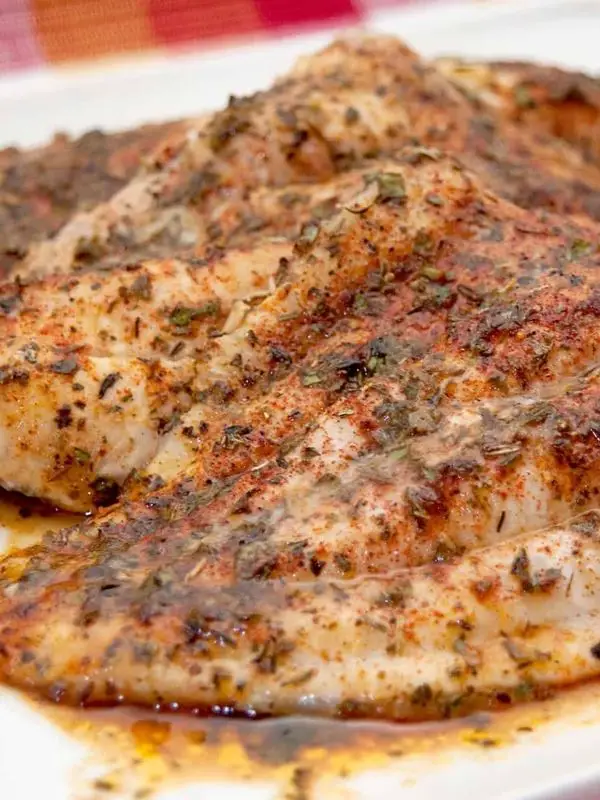 If you like catfish and want to try a new simple recipe, then this one is perfect for you. This baked catfish is coated with an amazing blend of spices and herbs, then drizzle with butter and lemon juice. A good change of pace from the usual fried catfish! (Via Lana's Cooking)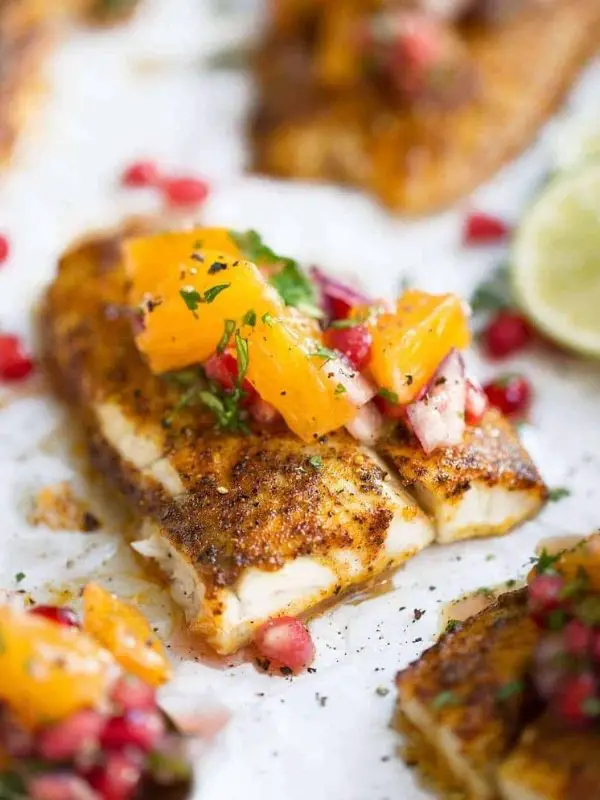 With a few simple ingredients and citrus salsa made up of pomegranate seeds, fresh oranges, lime juice, and herbs, you can make this delicious barramundi that's perfect for refreshing lunch or dinner! (Via The Movement Menu)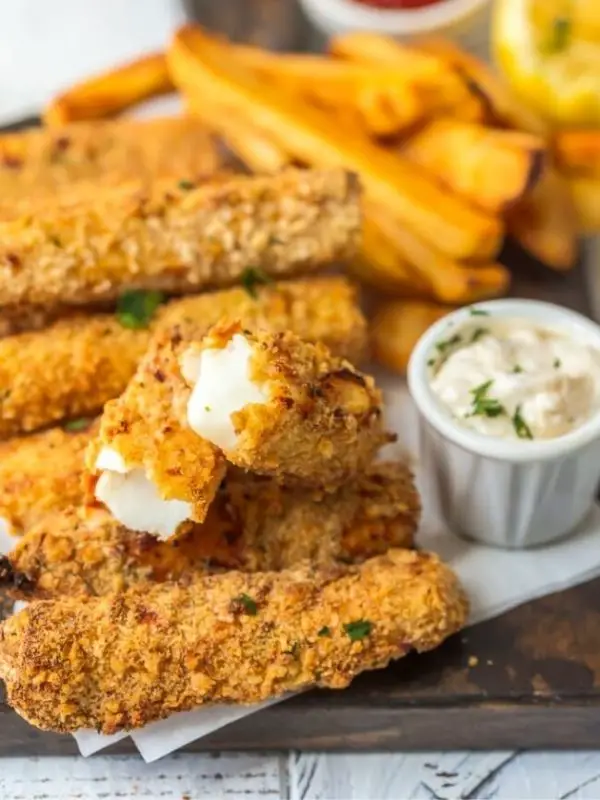 I bet you guys all here love fish sticks! The crispness of bread crumbs with the flaky, tender, baked fish inside is something you won't want to miss. The homemade tartar sauce makes these fish sticks taste even better. (Via The Cookie Rookie)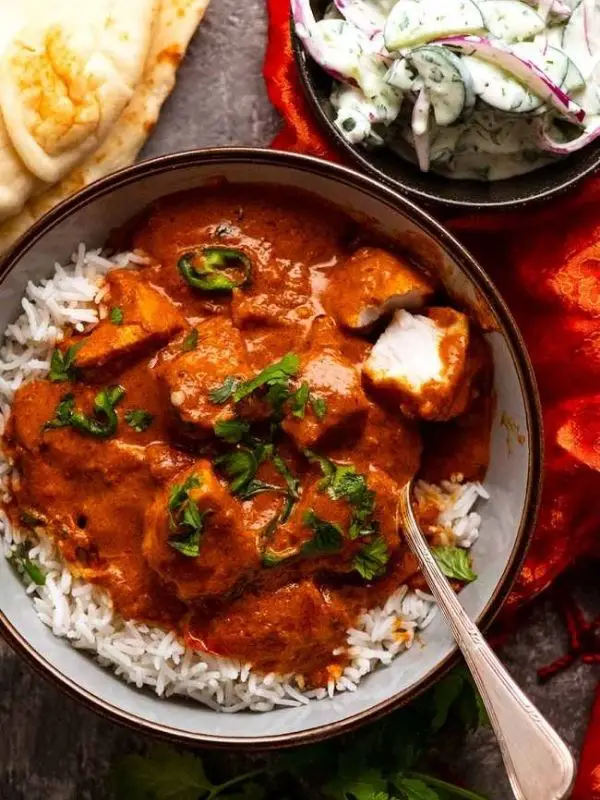 If you love all things curry, then you need to put this Indian dish on your must-try recipes list. The combination of curry paste and coconut-based sauce with aromatic tomato is totally delicious. This recipe will be the best curry you've ever cooked! (Via Recipe Tin Eats)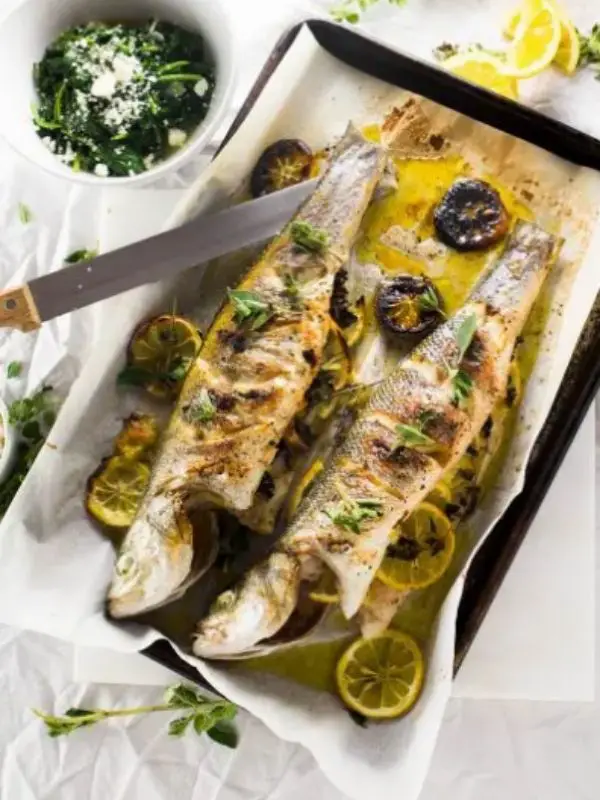 Looking for a simple and healthy fish dish that's perfect for a busy weeknight meal? Full of bright lemon and earthy oregano, this wonderfully delicious fish will straight up transport you from your kitchen to Greece! (Via Girl and The Kitchen)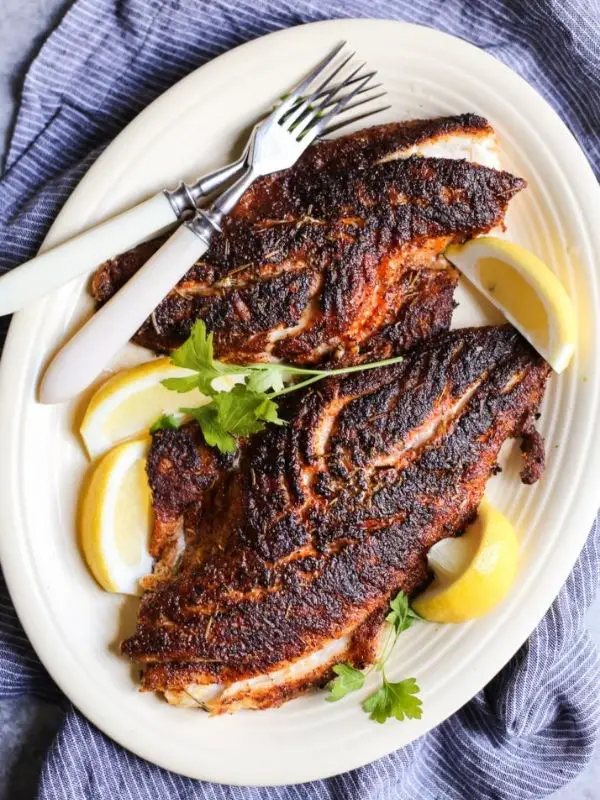 If you love coating fish in bold spices, then you will love this blackened fish. Packed with flavor, this totally easy red snapper recipe will wow your weeknight. (Via The Defined Dish)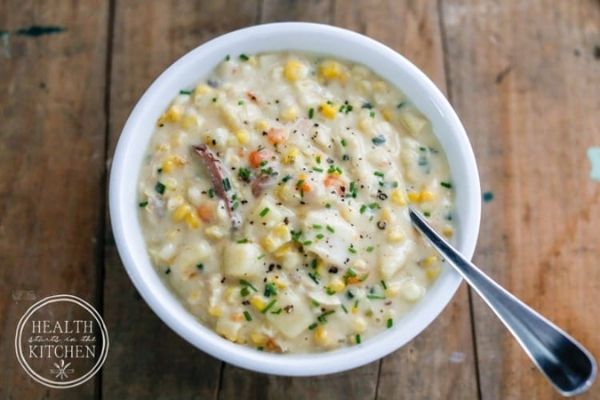 If I ask what you can do in 5 minutes, your answer probably would be to drink a glass of water, make a to-do list or read an article, but it's definitely not cooking, right?
But what if I say you can make a tasty, creamy, and delicious comfort food full of fish, potatoes, carrot, and corn in just 5 minutes? Don't believe me? Check this awesome recipe, you will love it. (Via Health Start In The Kitchen)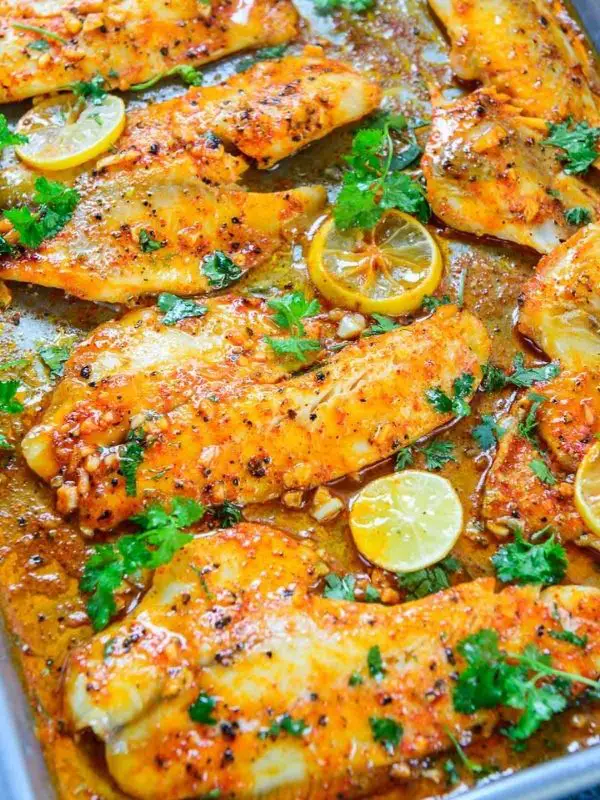 To make this spicy, garlicky and tangy tilapia you will need lemon juice, hot paprika, parsley, cracked black pepper, unsalted butter, garlic, and tilapia fillets. Not only easy and flavorful, but this recipe also gluten-free, low-carb, and keto-friendly. (Via Whisk Affair)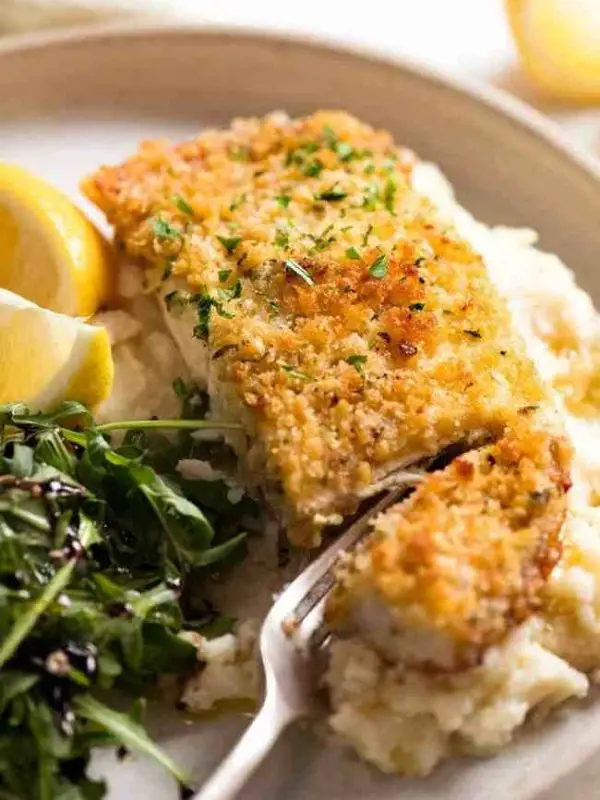 Can you believe that with very minimal effort you can make this insanely stunning fish dinner? All you need is 12 minutes and a few ingredients to make this insanely delicious dish packed with garlic breadcrumbs and a thick, crunchy coating of parmesan. Delish! (Via Recipe Tin Eats)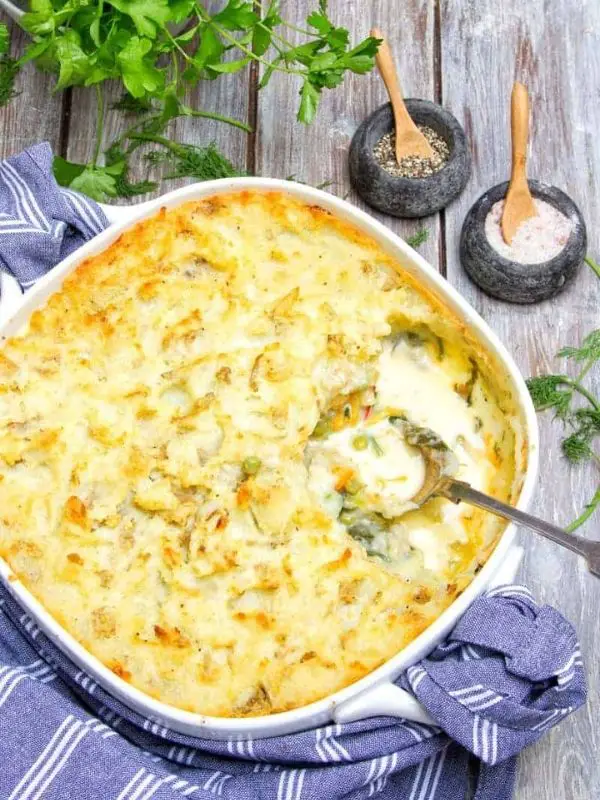 Loaded with veggies and packs so much flavour, this amazingly creamy fish pie is healthy, incredibly easy, and free from gluten and dairy. Perfect dinner for a quiet cozy night in. (Via Healthy Living James)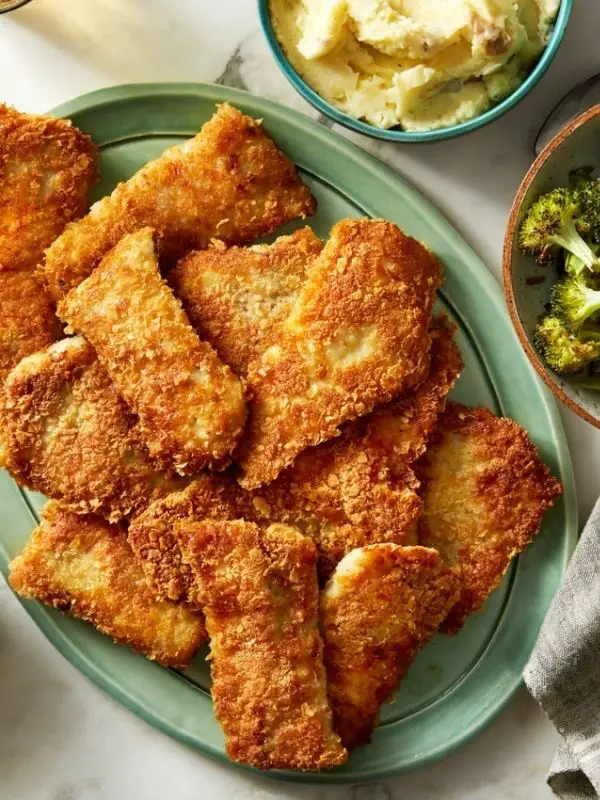 The golden browned exterior of this crispy wild Alaskan pollock is irresistible. Serve this dish with roasted broccoli, mashed potatoes, and a classic tartar sauce.  (Via Blue Apron)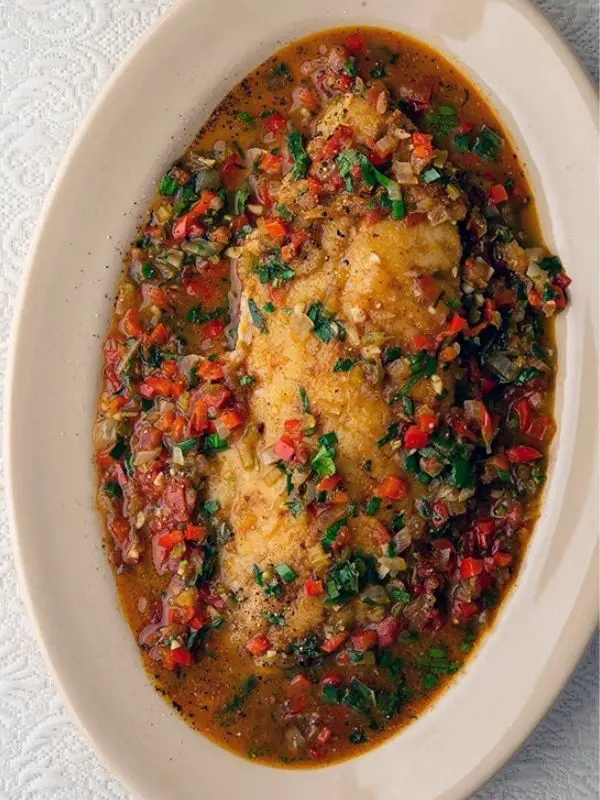 You will blow you away by how tasty, fresh, amazing, and easy this recipe is. If you're tired of the same meals over and over and want to try a different recipe, this fish dinner is a winner. (Via Hunter Angler Gardener Cook)
Follow me on Pinterest for more recipe ideas!