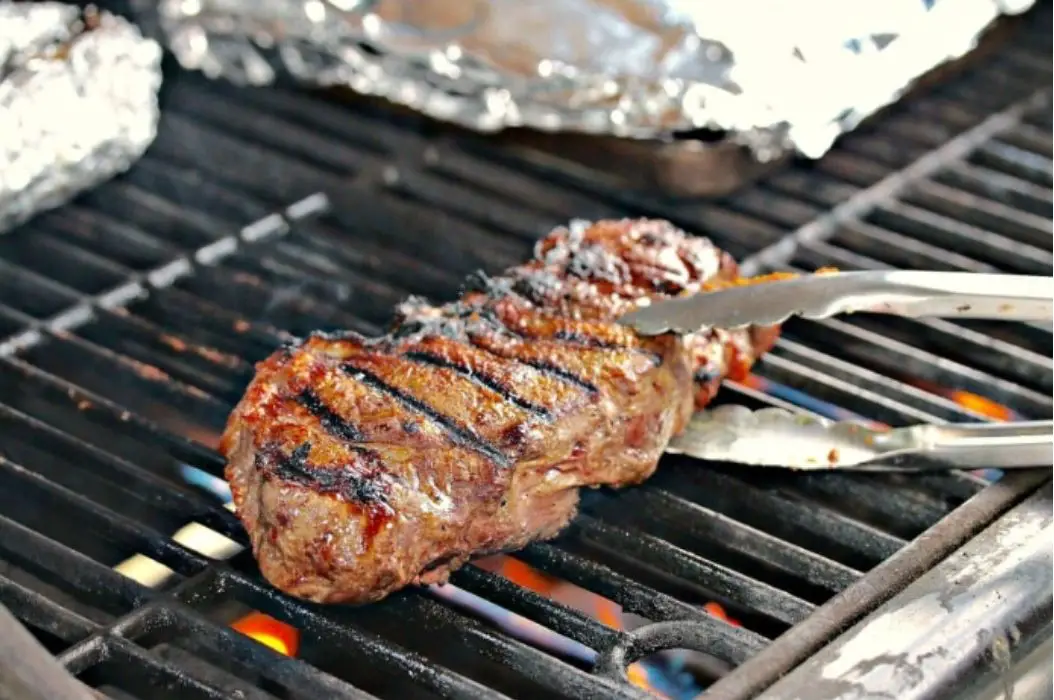 You usually want to spend a lot of time outside in nice weather when summer comes and do an outdoor activity with your family, that's why grilling becomes a great option.
Luckily, the best grilling recipes for summer are easier than you think. From classic recipes like steaks, hot dogs, grilled meats, and chicken to healthy foods where there are lots of vegetables and fruits.
And another way to enjoy your grill is to have fresh summer drinks in hand like these non-alcoholic drinks or punch recipes. So take a look at these best grilling recipes for summer that I have rounded for you.
20 Best Grilling Recipes You Have To Try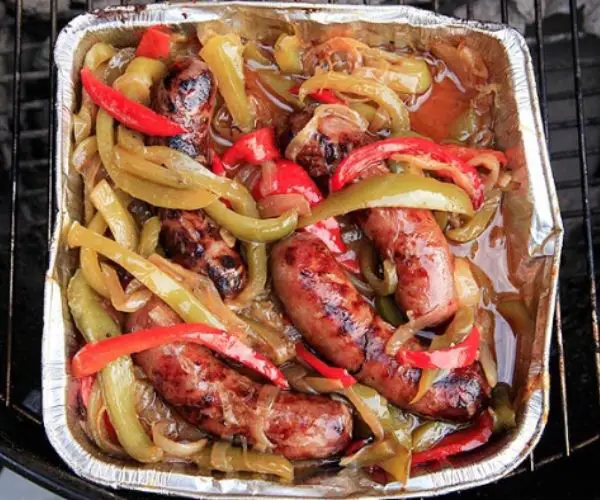 Nestle in a pan of sautéed peppers and onions, this classic sweet and tangy Italian sausage is definitely delicious, juicy and full of smoky flavor! Just make sure that you cook it perfectly with these easy tips. (Via Serious Eats)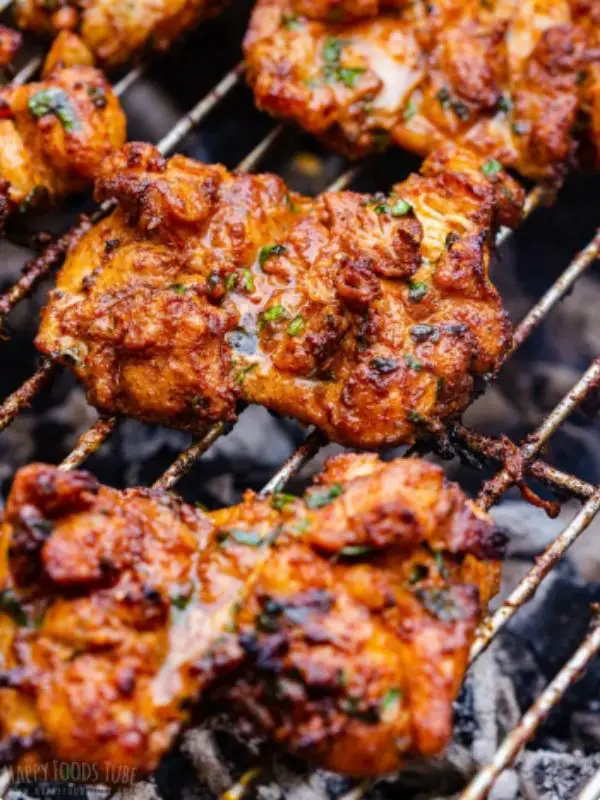 These full of flavor, juicy, and tender grilled chicken thighs are perfect for your outdoor entertaining. And this easy mouthwatering recipe definitely will make you licking your fingers once you eat these. Best served with grilled veggies. (Via Happy Food Tube)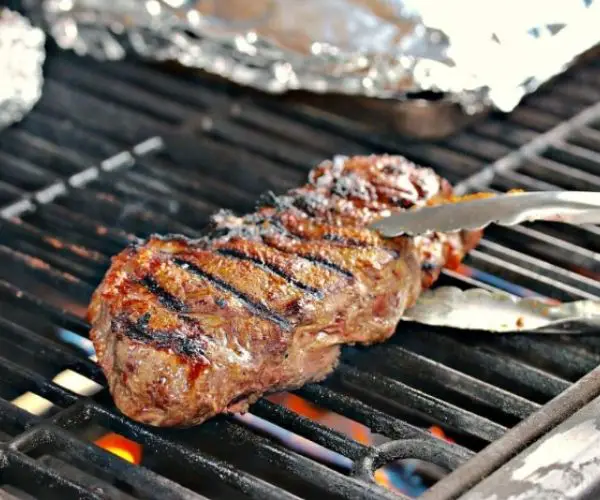 A few simple seasonings and steak is what you need to make this dry steak rub. You can serve this steak with creamy mashed potatoes, french fries or grilled potatoes. (Via The Cozy Cook)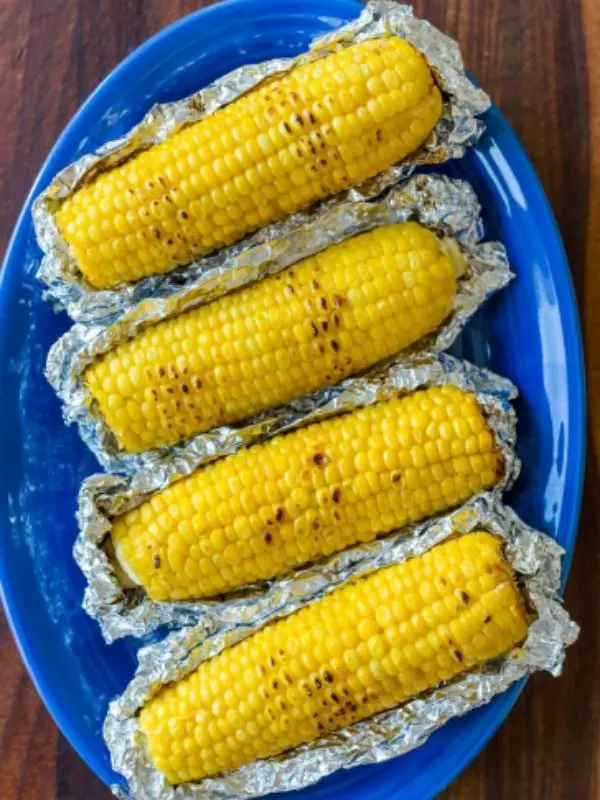 Grilling without corn is like cooking without seasoning. Corn becomes an essential part of grilling. If you want to make me the tastiest corn, the best way to grill them is on the cob in foil. The lemon dill butter makes this grilled corn mouth-wateringly delicious. (Via Natasha's Kitchen)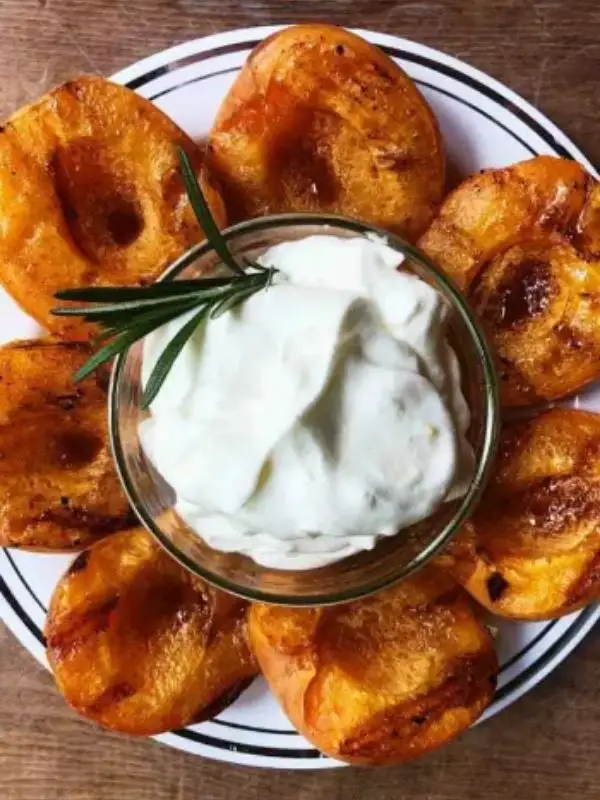 If you're looking for a yummy dessert treat for your next barbecue party, this grilled apricot is the perfect option. Apricot, heavy cream, mascarpone cheese, and powdered sugar are basically what you need to make these juicy sweet apricots. (Via Reluctant Entertainer)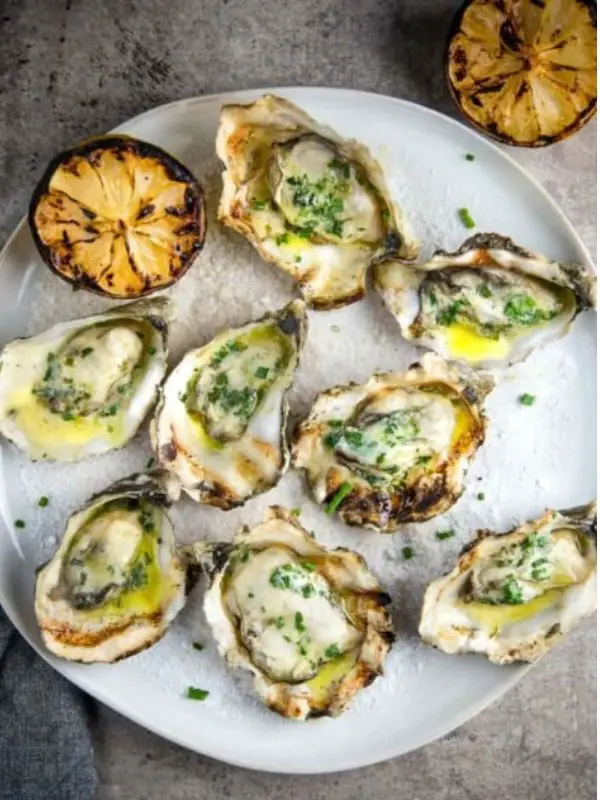 If you like raw oyster I bet you'll like grilled oyster too. With just simple white wine butter, you'll get these easy and super flavorful oysters that are best for an awesome appetizer. (Via Vindulge)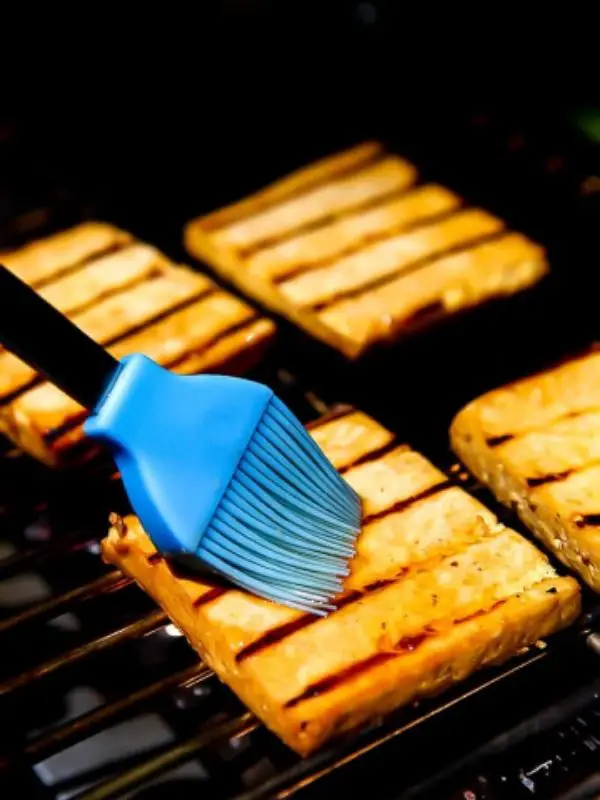 Just because you're a vegan or vegetarians or started to eating healthy doesn't mean you can enjoy a barbecue. Made from easy tofu marinate, this delicious plant-based grilled steak is bursting with flavor. What better? this tofu won't fall apart on your grill. (Via The Hidden Veggies)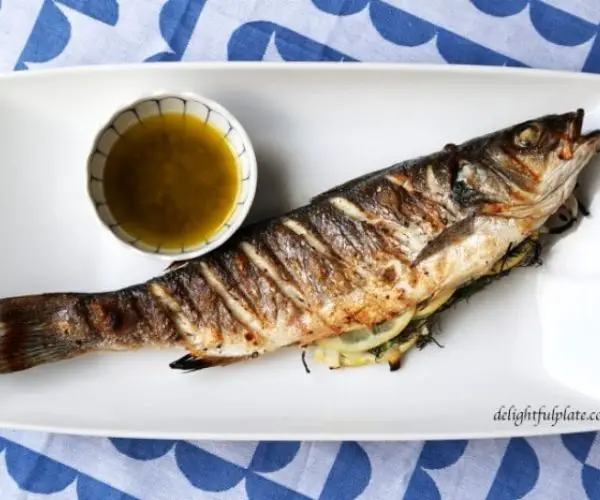 If you never eat whole fish then you seriously need to try it, especially this easy whole grilled fish. And if you wondering how to eat a whole fish that have so many bones in it, you can read this easy technique. (Via Delightful Plate)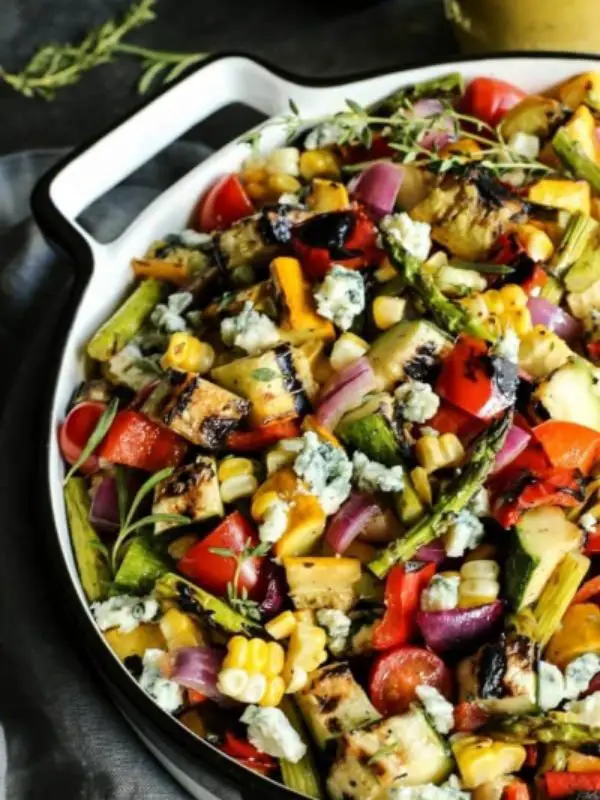 All you need is to grill asparagus, sweet corn, red bell peppers, yellow squash, red onion, and zucchini, then chop them into bite-size pieces and drizzle them with herby lemon vinaigrette, and voila! Grilled vegetable salad is ready to serve. (Via A Farmgirl's Dabbles)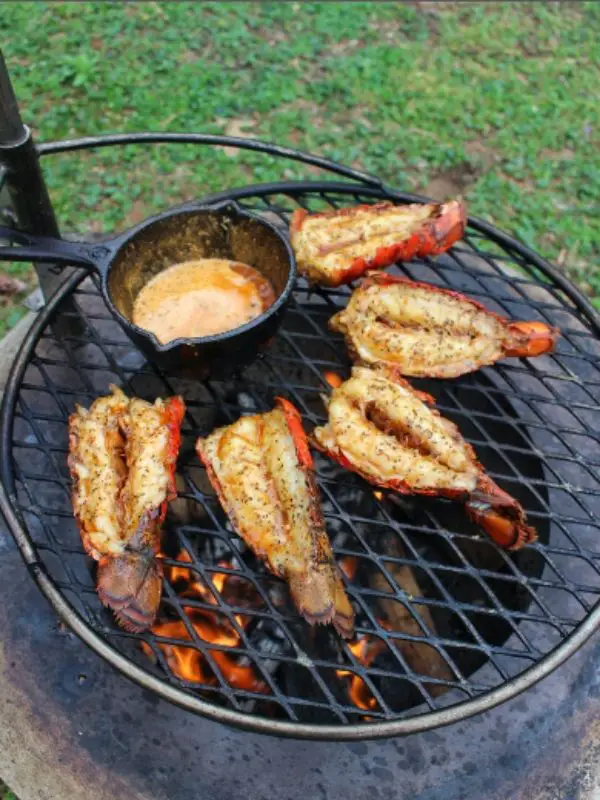 Whole lobster tails, honey, butter, lemon juice and Cajun seasoning are basically what you need to make these grilled lobster tails. A great way to make an epic backyard cookout! (Via Over The Fire Cooking)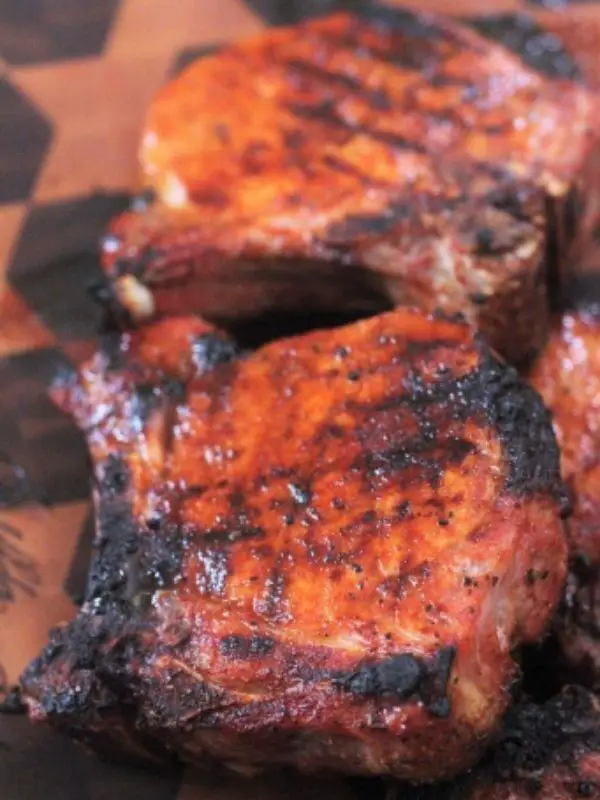 Need a quick and simple meal but still taste awesome?  These perfect grilled pork chops are here for you. A hot grill, simple seasoning, and the right timing are all you need to make this tasty combination of sweet and savory grilled pork chops. (Via Hey Grill, Hey)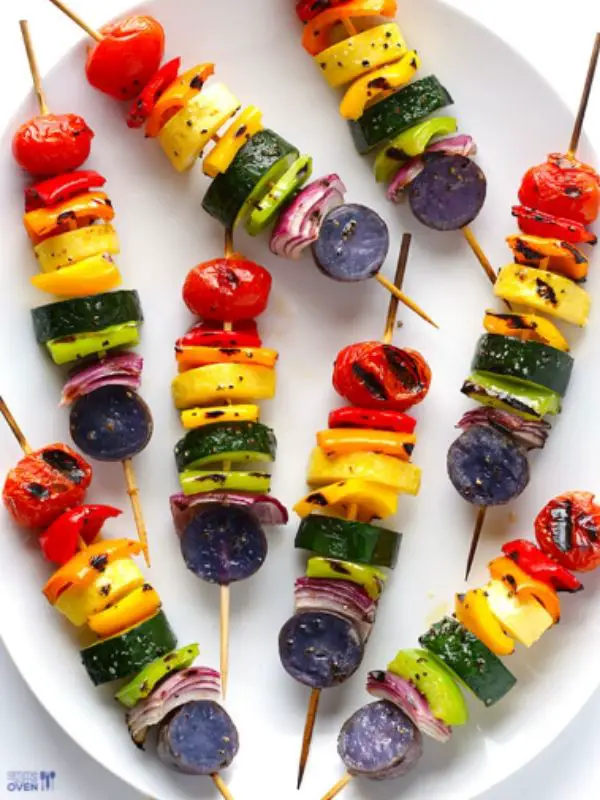 These yummy grilled veggies look so gorgeous! These rainbow veggie skewers are made from tomatoes, potatoes, squash, bell pepper and zucchini are so gorgeous. You can also feel free to substitute in whatever veggies are your favorite. (Via Gimme Some Oven)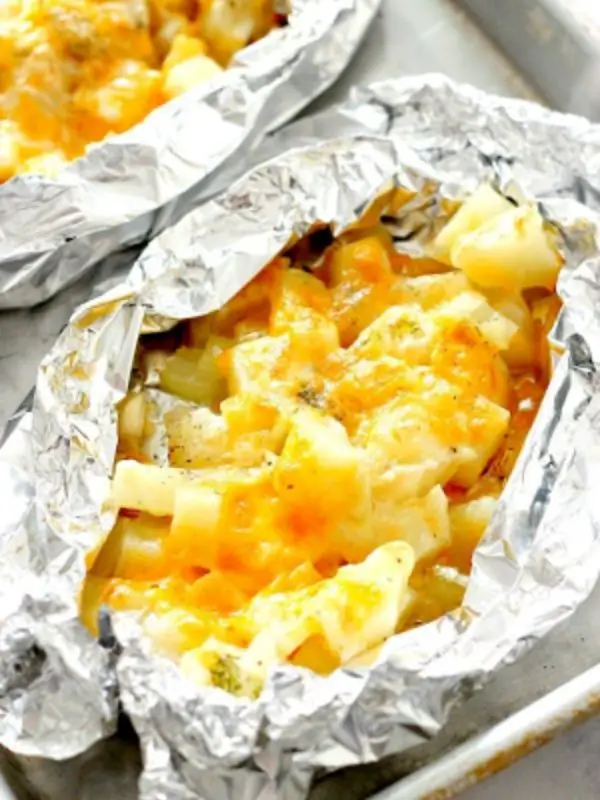 You just need to grill the potatoes until it perfectly cooked, then topped it with cheese and you will have these ooey-gooey goodness cheese melt potatoes ready to eat. What a perfect side dish! (Via Crunchy Creamy Sweet)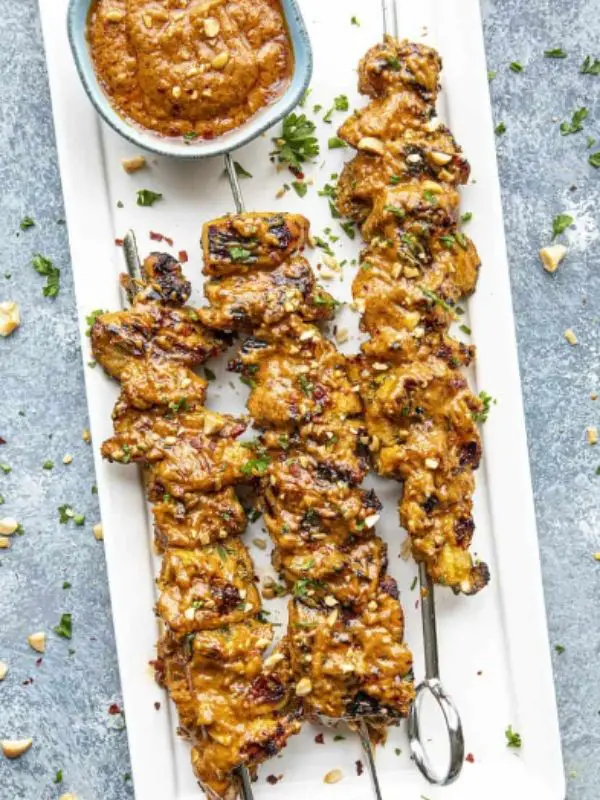 Chicken satay is quite famous in Asia, especially in Southeast Asia. If you never try this, then grab your grill, make this dish now, and taste how yummy it's and I'm serious because this dish is one of my favorite food! The peanut sauce that slathers this satay adds the deliciousness level to heaven. (Via Chili Pepper Madness)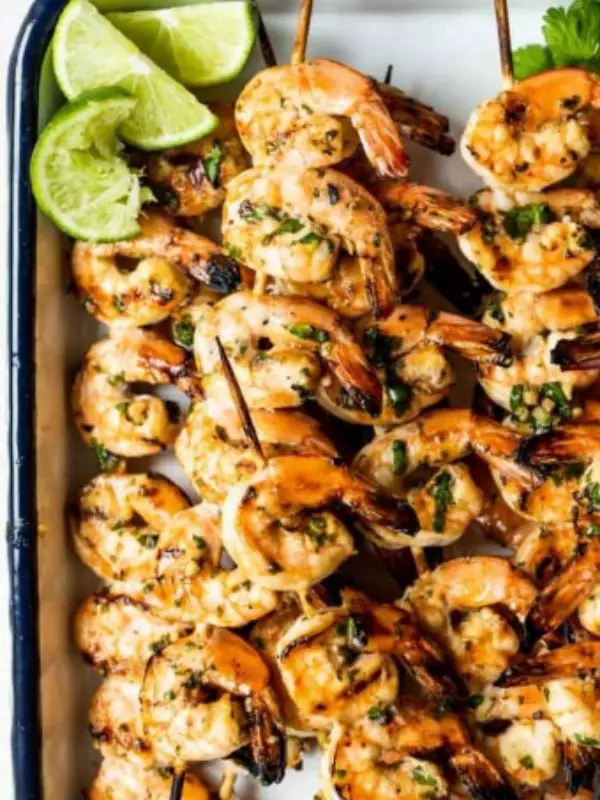 These grilled shrimp are so easy to make. Marinated in cilantro, garlic and lime marinade, they will come together in under 30 minutes. Not just perfect for bbq, this recipe is perfect if you want to make a shrimp taco and you can serve them with a side of coleslaw for an easy low carb meal! (Via House Of Yumm)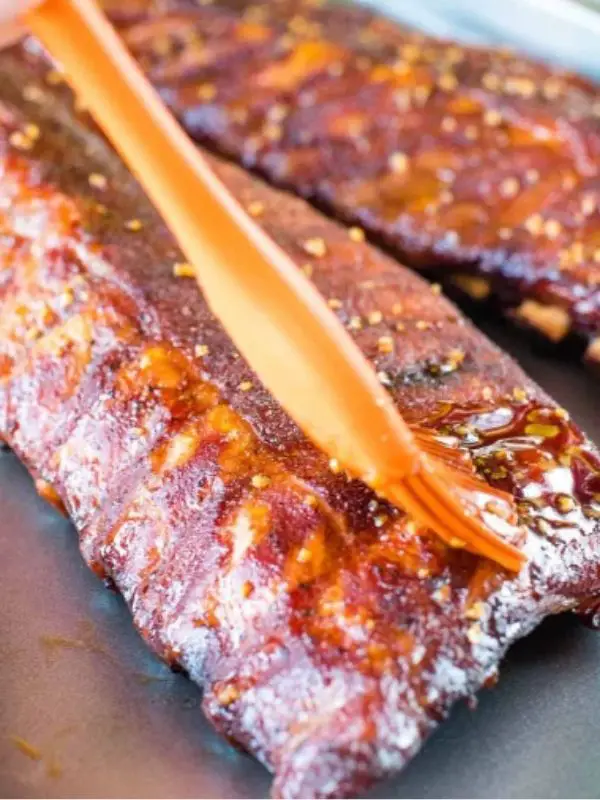 You just need to blend simple spices, massage it to the ribs, grill it and brush the honey garlic sauce on it and Voila! the ribs are ready to serve. Friendly reminder: you need to be patient to grill these ribs. (Via Gimme Some Grilling)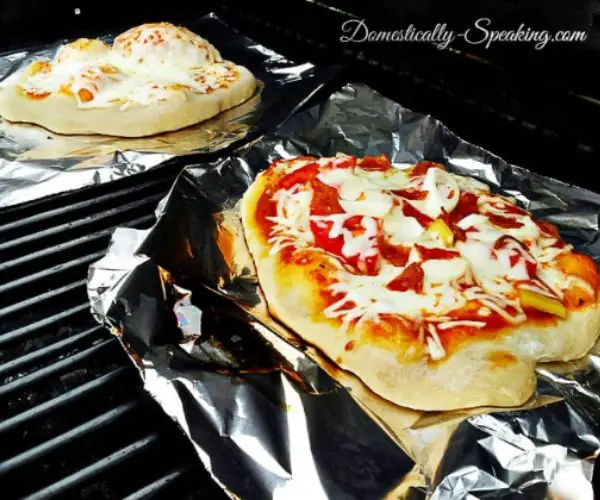 Pizza dough, sauces, cheese and topping are what you need to make this easy and awesome recipe. This pizza will be a really nice and quick dish for a fun backyard bbq! (Via Domestically Speaking)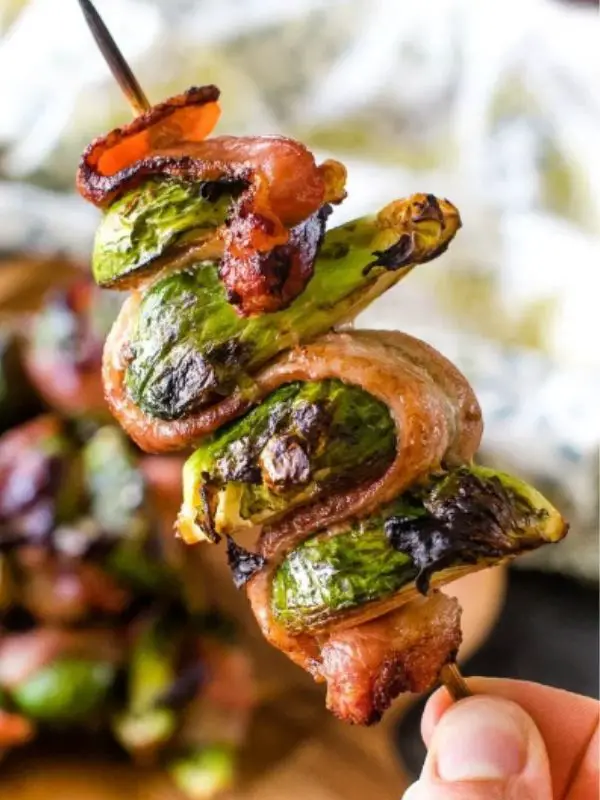 Who loves bacon? Crispy edge bacon with marinated Brussels sprouts makes a perfect combination. These tasty, easy, and delicious brussels sprouts are also perfect for a side dish and finger food. (Via Gimme Some Grilling)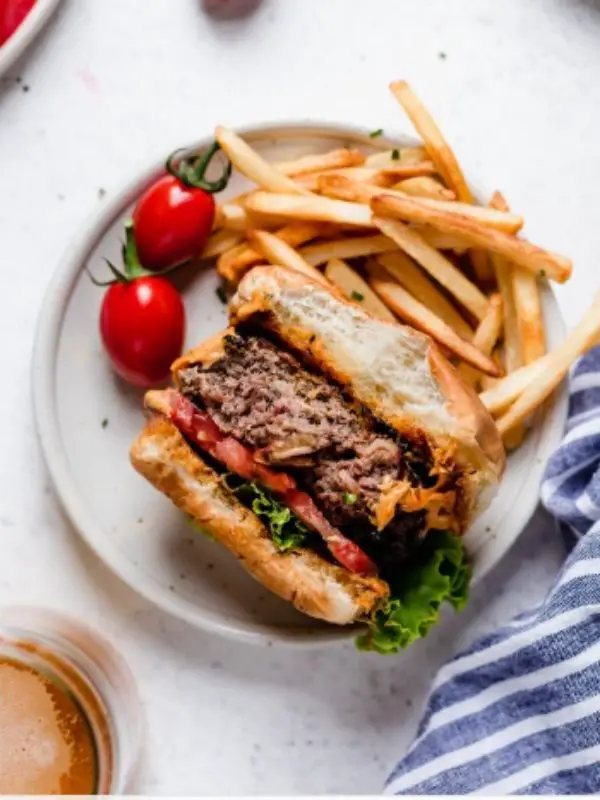 With just 5 ingredients you can make these ooey-gooey, melty cheesy, and juicy smoky bacon burgers that melt in every single bite. Seriously this burger will be the best grilled burger you ever make at home! (Via Plays Well With Butter)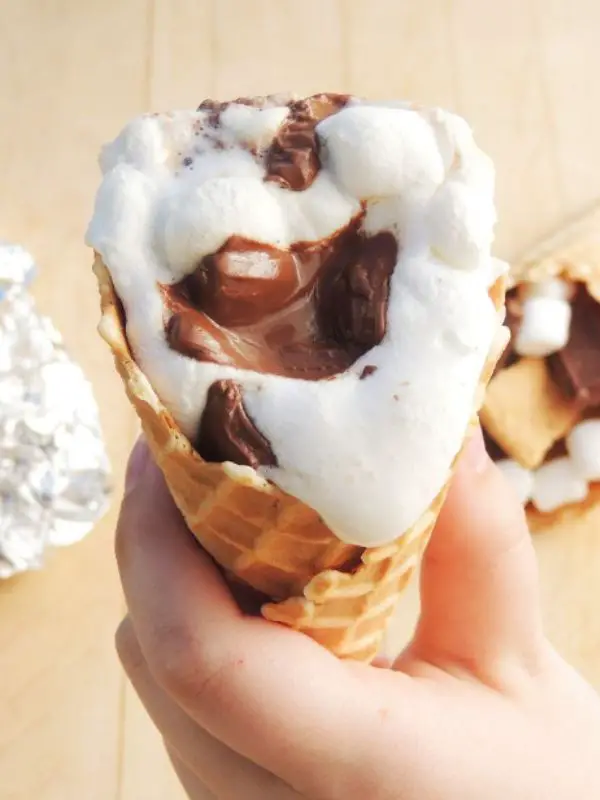 Who can resist s'mores in a campfire? Instead of making them with a traditional recipe, why not gives a tasty variation like this recipe. This sweet treat surely will make kiddos happy and your cookout activity more fun. (Via Bobbi's Kozy Kitchen)