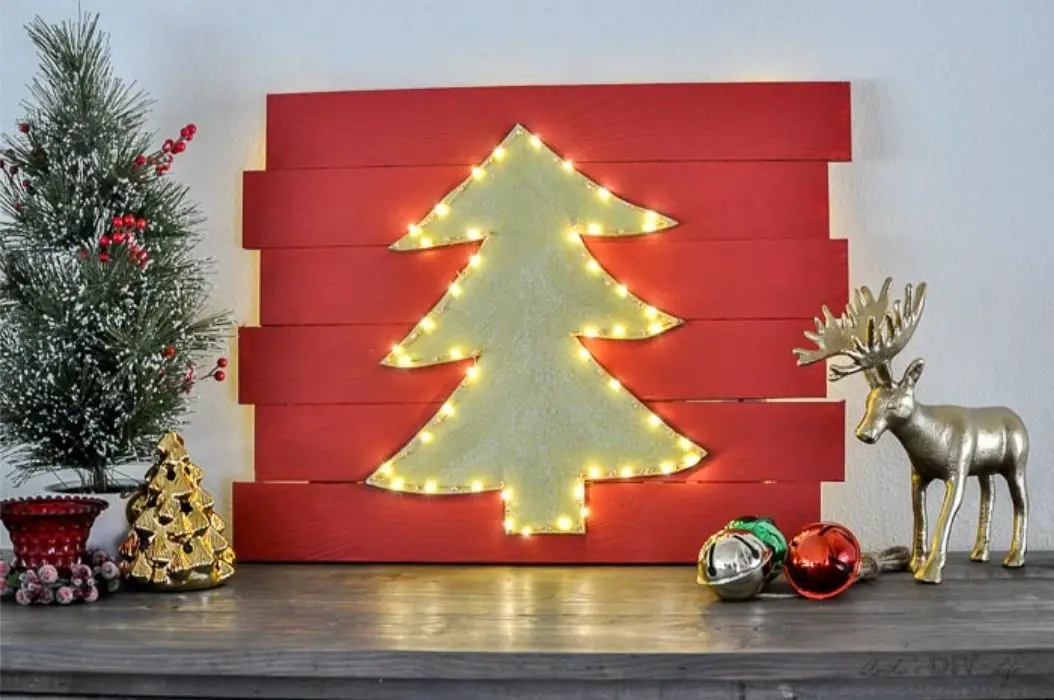 Christmas without a Christmas tree is like corn flakes without milk! So of course we will try our hardest to have it even though it's a small tree. But what if you are just too lazy to put up that chunk of green plastic branches, living in limited spaces, or on a limited budget? I've got a great answer for you! It's a wall Christmas tree!
Luckily, I've done all the search parts and found a ton of awesome DIY wall Christmas tree ideas for your home. And they're totally easy to copy and completely stunning.
Scroll down, find the perfect tree, deck your wall with these wall Christmas trees, and let's get ready for Christmas!
20 Stunning Wall Christmas Tree Ideas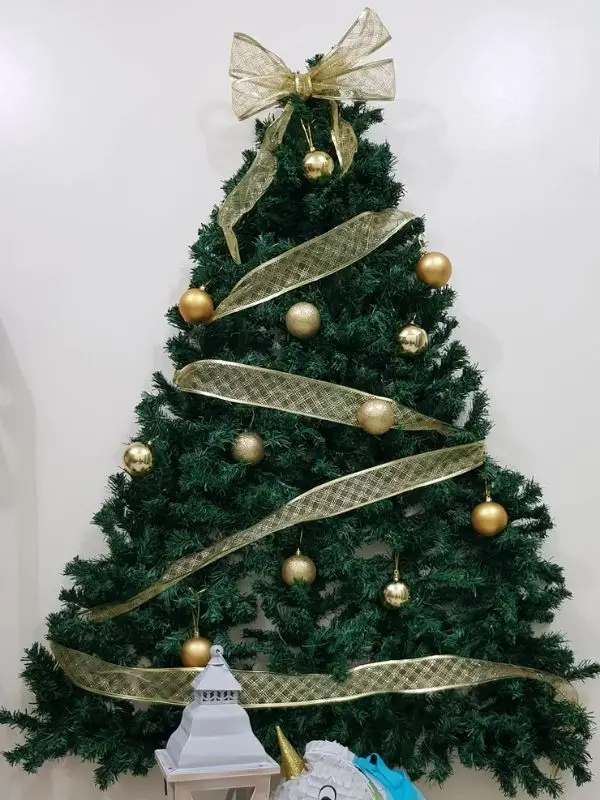 If you still want a traditional Christmas tree but without the hassle, then I can't recommend you more than this half wall Christmas tree. Made of garlands and with few supplies like ribbon, Christmas balls, command hooks, and masking tape, you will get this pretty tree. (Via Janelle Does)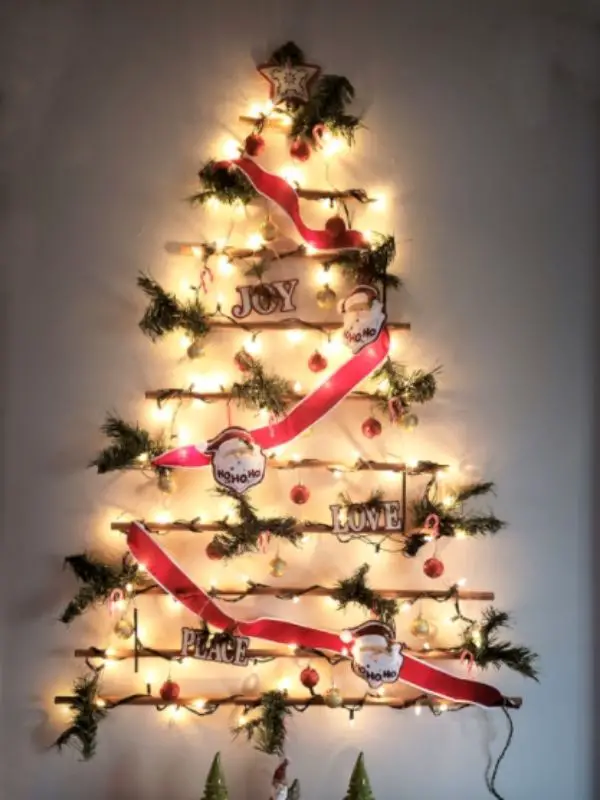 Instead of using them all as firewood why don't you select some of them and use them for this cute hanging wall tree. And it's so simple as you only need twinkle lights, jute twine, saw, and Christmas decor. Now your place will look merry and bright! (Via Craft Your Happiness)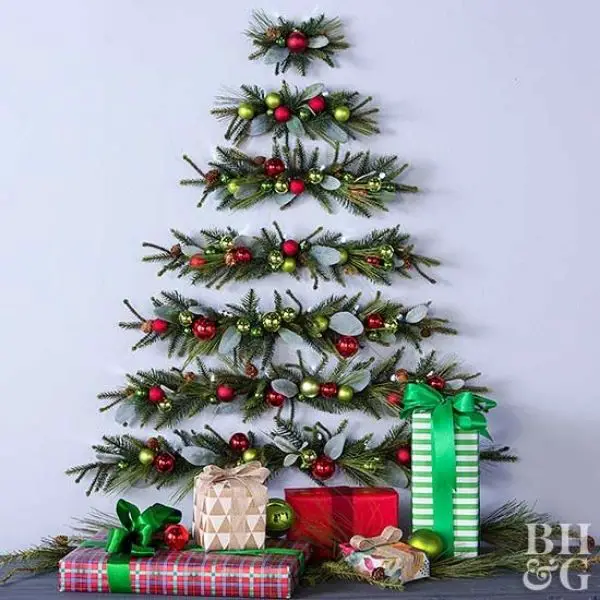 Pine lattice, assorted holiday greenery, adhesive hook-and-loop tape tabs, cardboard, assorted small ornaments and pinecones, and other basic supplies are what you will need to make this simple tree that fits to any space. (Via Better Homes and Gardens)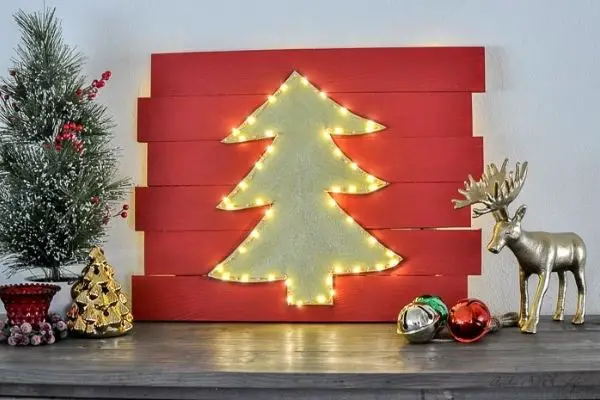 If you already have scrap wood lying around your house then you're halfway to make this festive red and gold tree! You just need to gather paint, sparkle mod podge, wire nails, gorilla glue, LED fairy lights, and Spax screws to make this project that is sure will wow your family! (Via Anika's DIY Life)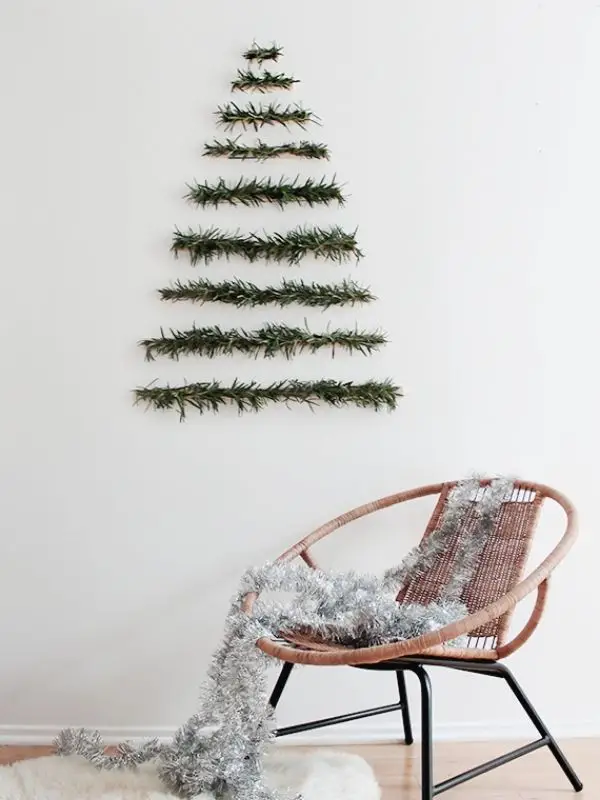 If simple is your kind of thing, this modern alternative tree is what you truly need. You can use any fresh greenery that you like rosemary and evergreen to make it look natural. And the best part is it only takes less than an hour to make. Such a simple yet beautiful idea. (Via Almost Makes Perfect)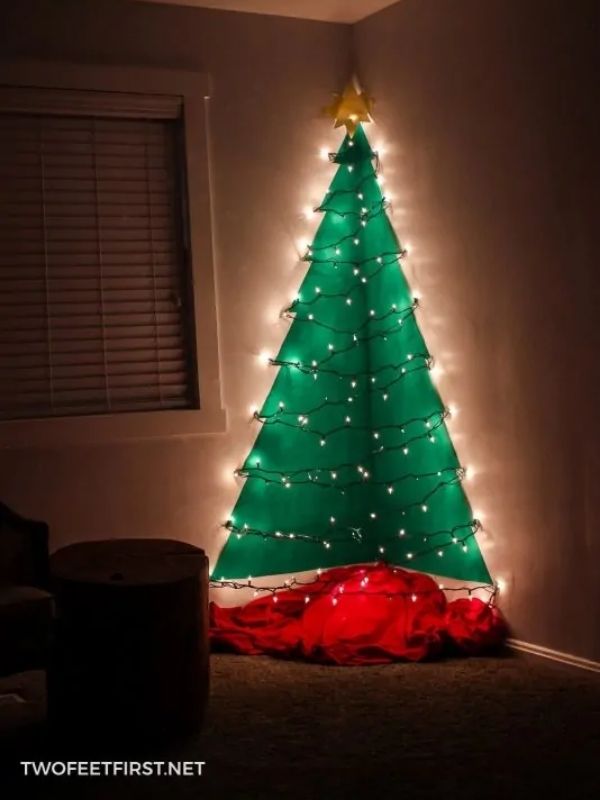 It's time to think outside of the box and be creative by making this almost looks real corner Christmas tree. And what is interesting is it's made of fabric! So this would be perfect if you already have yards of green felt. (Via Two Feet First)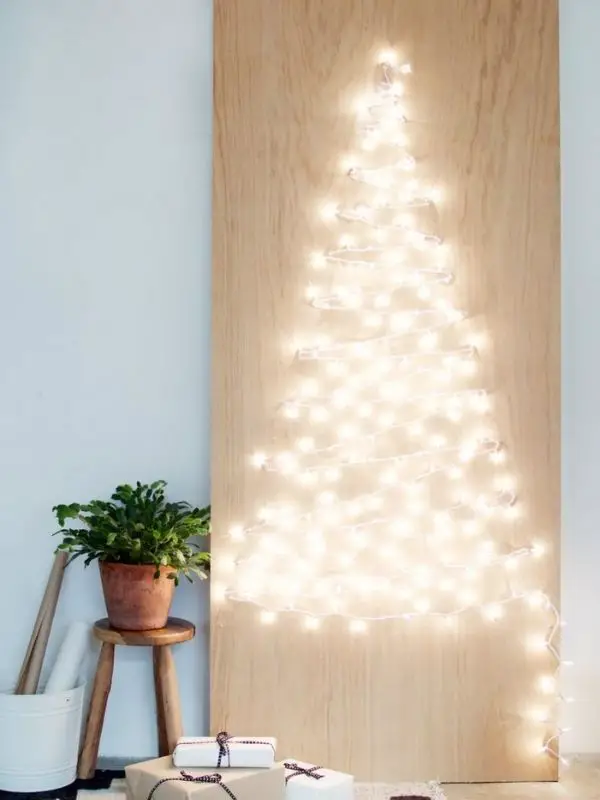 If you're not a crafty person but still want to make your DIY Christmas tree, then this fantastic project is perfect for you. All you need to do is drill in screws until they form a triangle tree shape, the wind the cord of the fairy lights around the outside of the screws. So easy! (Via Collective Gen)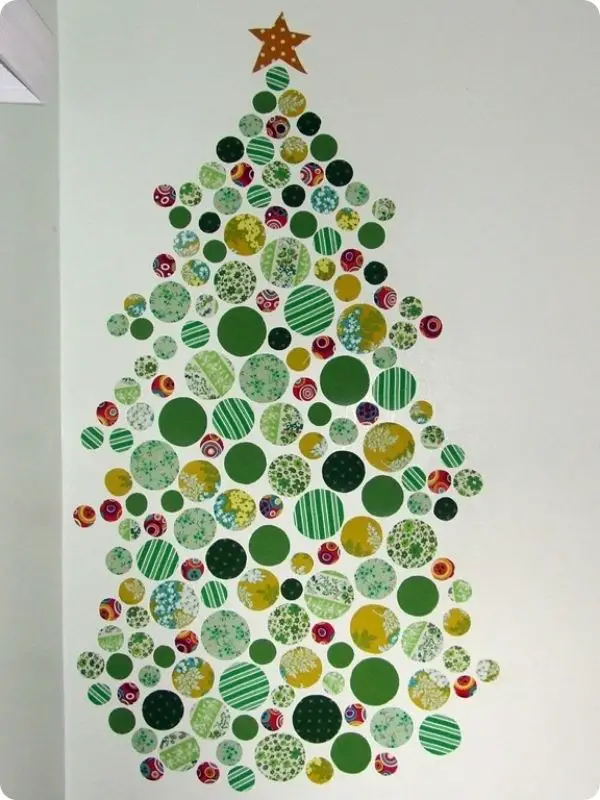 Well, you pretty much know how expensive the sticker is but you still want it and now you're wondering for a miracle so you can have that. Your wish has been granted. This cheaper solution is not only better than a bought one but it's also so easy. (Via Punky & Me)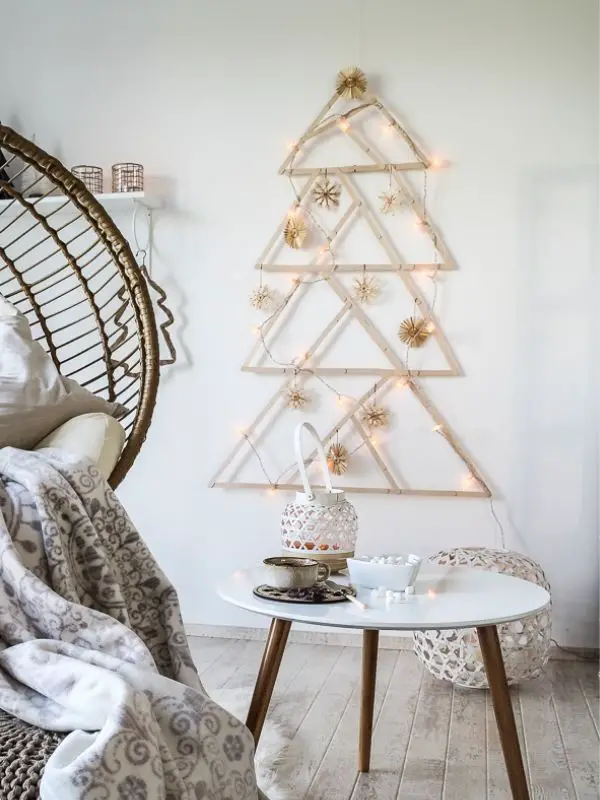 Eat as much as popsicle ice creams you can get and so you can clean the wooden sticks, collect and use them later to make this cute wall Christmas tree. I'm just kidding! But you can do that if you consider it a good idea.
A little info: I got this idea from a Deutsch owner website, so don't forget to translate the page to English just in case you're confused. (Via Lady Stil)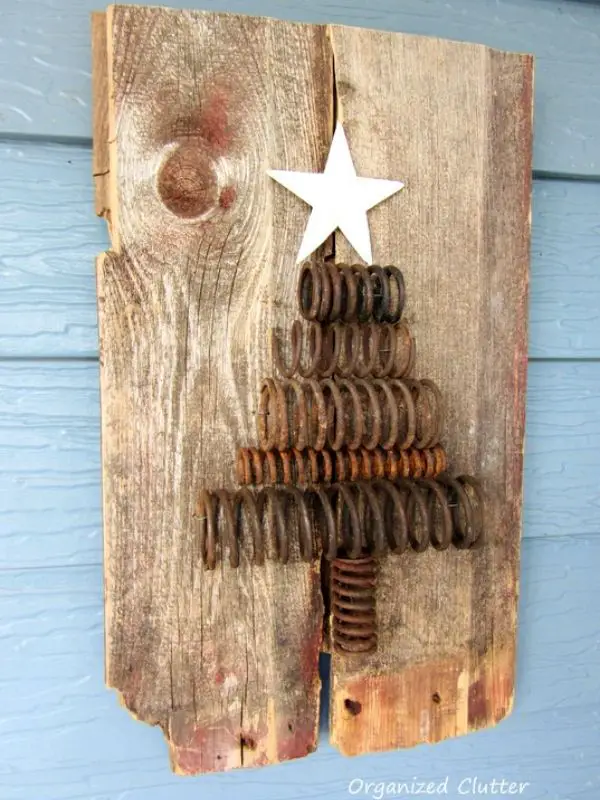 This is not like the regular pretty, festive wall Christmas tree because it uses rusty old industrial springs that are repurposed into a craft item. But you got the idea, right? Maybe you don't have old items but you can use something else like paper toilet rolls or tin cans.  (Via Organized Clutter)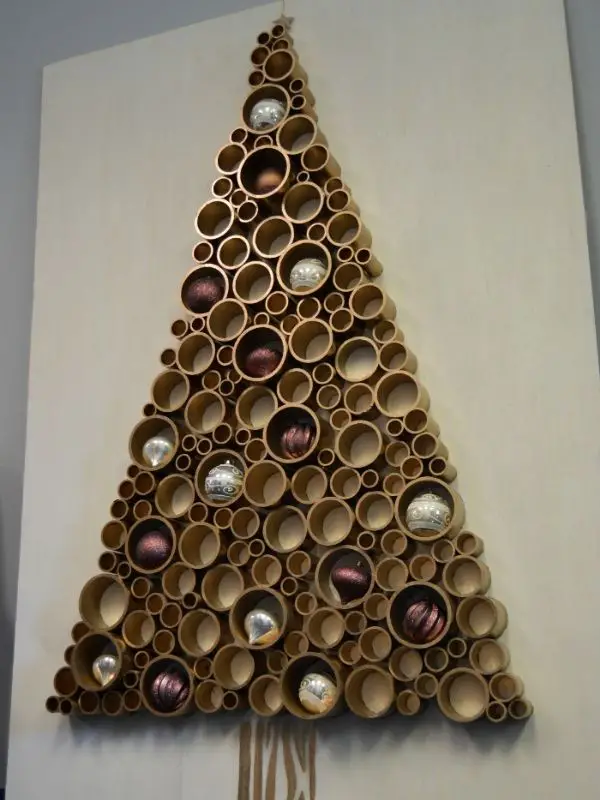 If you like anything PVC, this tree is here for you! Plywood, PVC pipes, popsicle sticks, paint, Christmas ornaments, Epoxy adhesive, and paintbrush are the materials that you need to make this awesome tree. (Via PVC Fittings Online)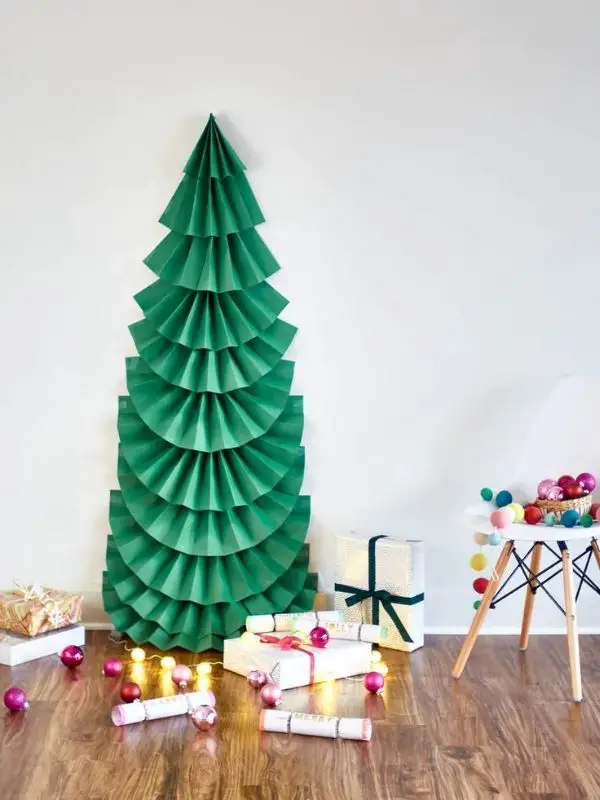 Look at this pretty tree! If you're really good with paper crafts, then use your handy fingers to make this clever, super affordable tree and it only requires 4 materials. It really doesn't look like it was made of paper! (Via Curbly)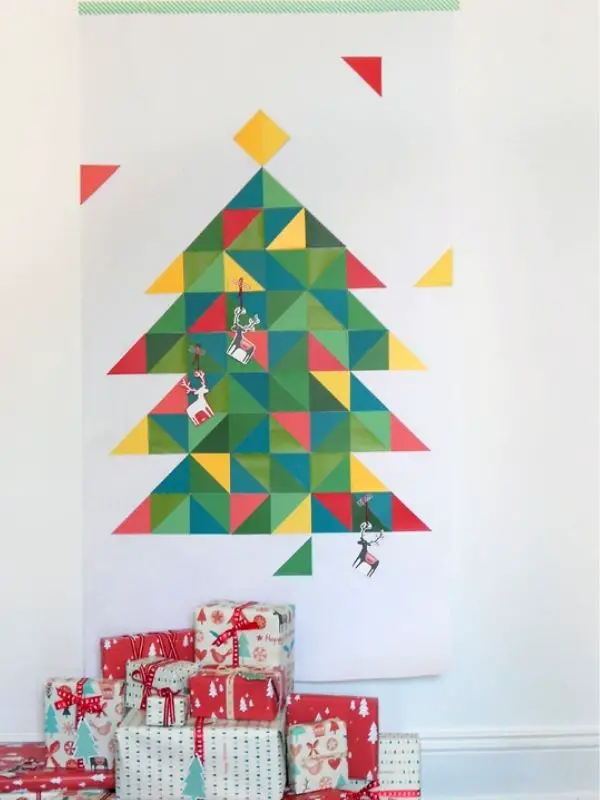 If you have a habit of collecting paint chips it's time to use them and make this absolutely fabulous tree. All you do is cut the paper into squares then in half into triangles. This colorful project is also great with origami paper. (Via We Are Scout)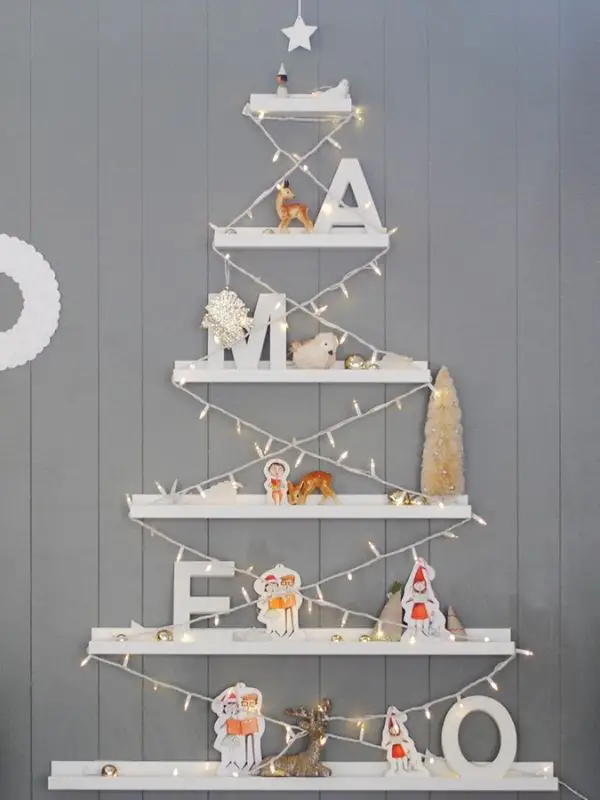 Are you looking for a non-traditional wall Christmas tree that is so easy to make and really modern? Search no further. This easy DIY is perfect to kick off the season of decorating and sparkle! (Via Mermag)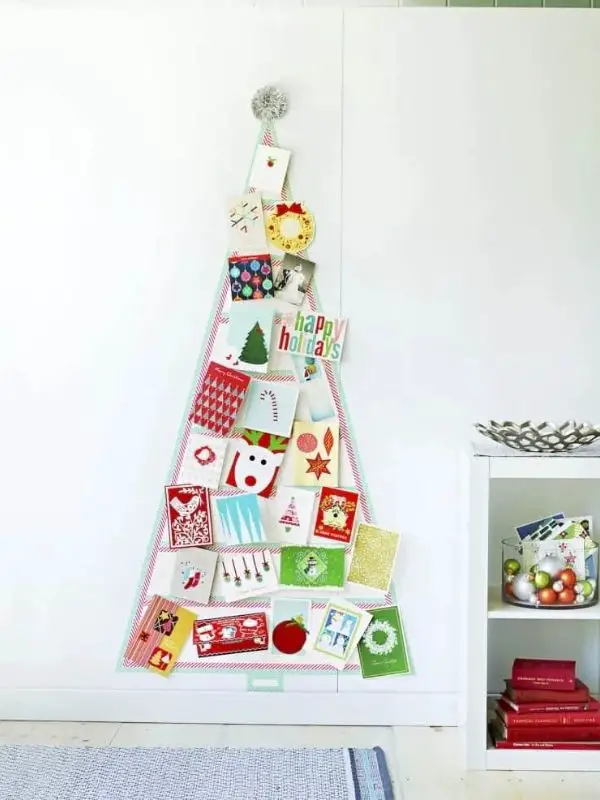 Got a lot of holiday cards? Hang them on the wall with this no-fuss DIY washi tape tree. The supplies that you need to gather for this project are washi tape, pom pom topper, removable mounting squares, scissors, pencil, and measuring tape. (Via DIY Candy)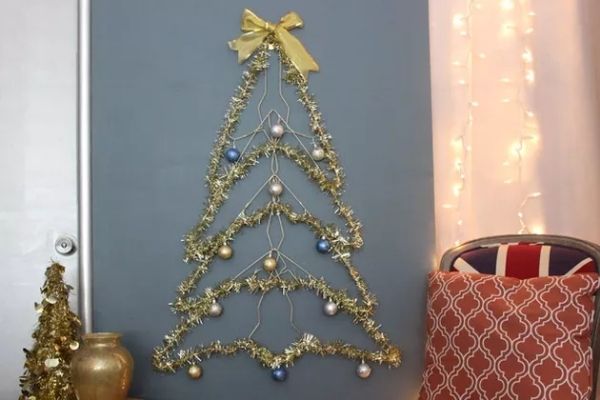 Do you have extra wire hangers that sit in the closet? I have the perfect solution for you. This cool project is a great way to upcycle them. And it doesn't difficult to make, you just will need seven materials to create this beautiful decor. (Via eHow)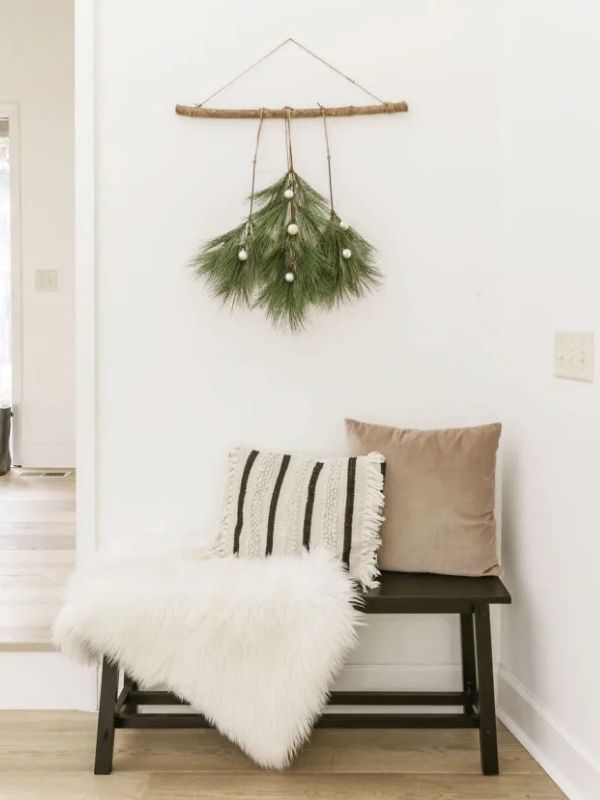 Wall Christmas tree decor for under $10 and takes less than 15 minutes to complete? That's what I called a magical craft. This super easy, cheap, and simple boho-inspired craft is sure will make a non-crafty person happy! (Via Designing Vibes)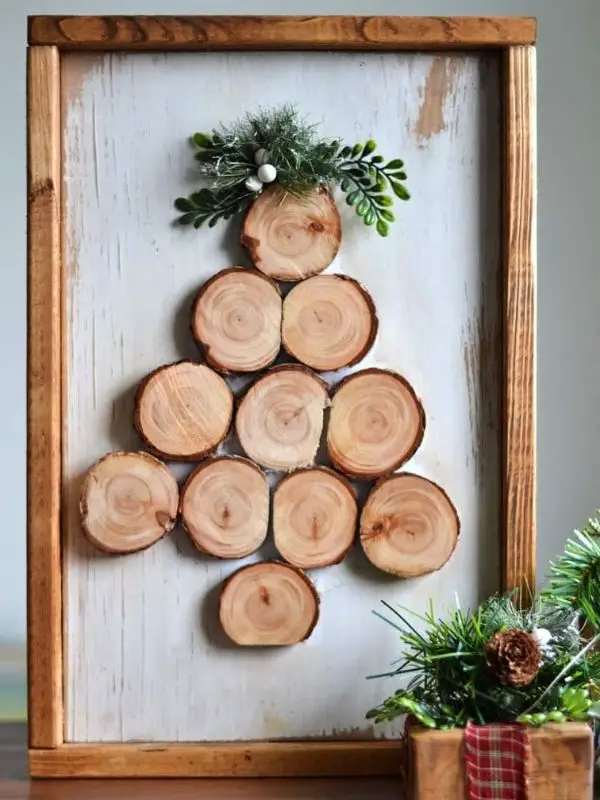 If you are bored with wall-hanging Christmas trees made of branches, then this brilliant project will make you excited. Made of wood slices and a scrap piece of wood makes this DIY a perfect item if you want to add a touch of rustic to your winter decor. (Via Harbour Breeze Home)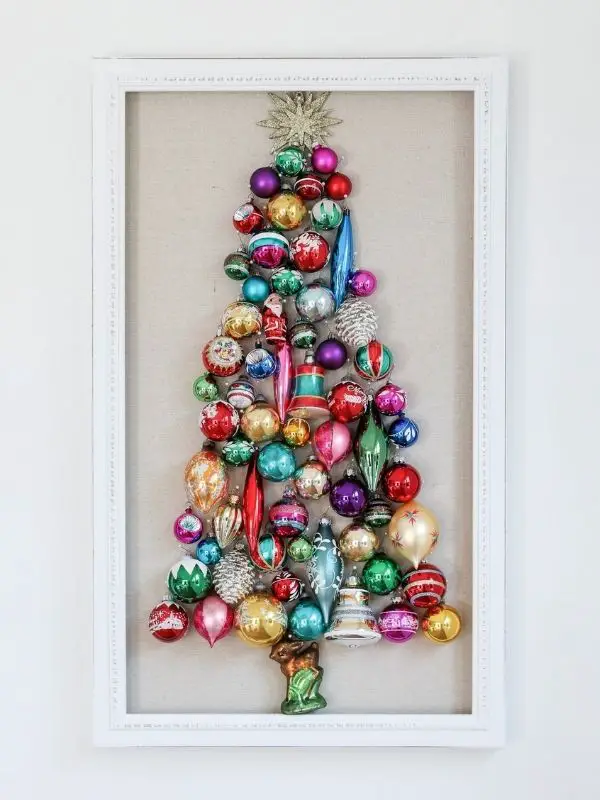 Add vintage style and color to your home with this fun and festive DIY wall tree decor. You will need ornaments, a bulletin board, and straight pins to make this genius DIY. This wall decor tree is sure will add a bold pop of color. (Via Inspired By Charm)
Maybe you don't have much space to do Christmas decorations or just appreciate a beautiful piece of art that you can admire and display in your house. Well, I've saved the best for you. This simple, classy yet stunning canvas wall Christmas tree is sure will bring a wow factor into your home. (Via Cuckoo 4 Design)
BE SURE TO CHECK OUT THESE OTHER CHRISTMAS IDEAS!
25 Insanely Easy Christmas Cookies You Need to Make This Season