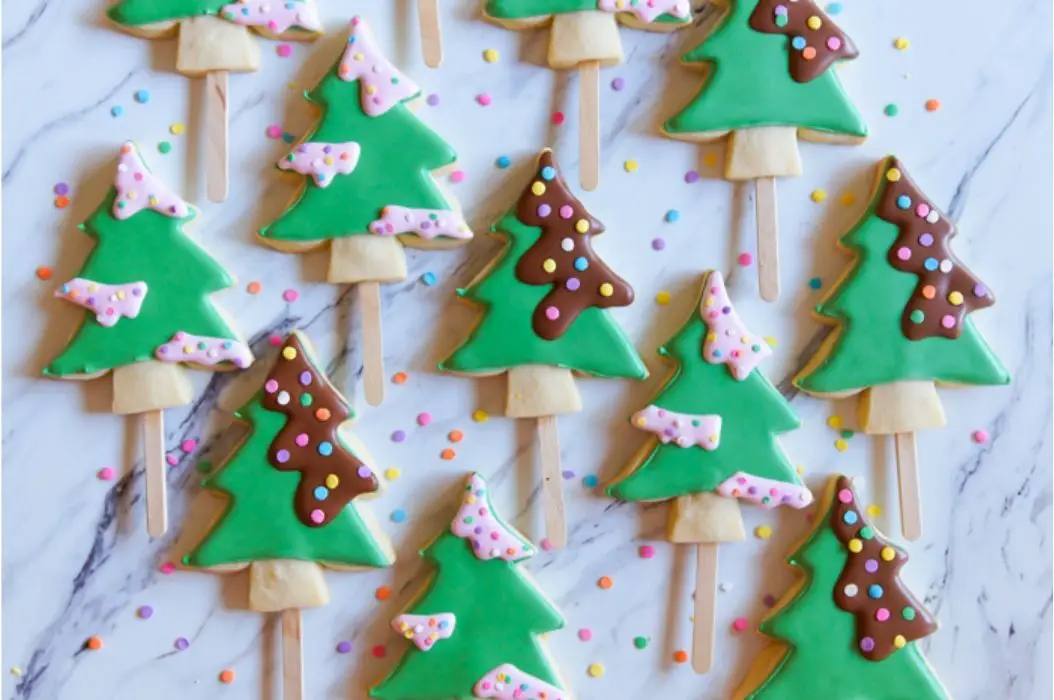 One thing that we never forget about Christmas and always be the best part of it is cookies. Christmas cookies have becomes essential during the holiday. Whether you're a ginger fan or more of chocolate with sugar icing cookies, there's always a reason to make them and enjoy them either for a party or just a cozy night next to the fireplace with a winter drink.
Thankfully, you don't have to be a pastry chef or a baker to make delicious Christmas cookies. All you need is to find the right recipe, grab all the ingredients you need, preheat the oven, and whip up the cookies you've made.
And if you're not in the mood to open and preheat your oven because you've been exhausted doing Christmas decor, I've got simple no-bake Christmas cookie recipes like dressing up store-bought cookies that I've put on the list.
No matter what type of cookies you're, you sure to be find one favorite from these Christmas cookies that will satisfy your sweet tooth.
25 Easy Christmas Cookies You Will Love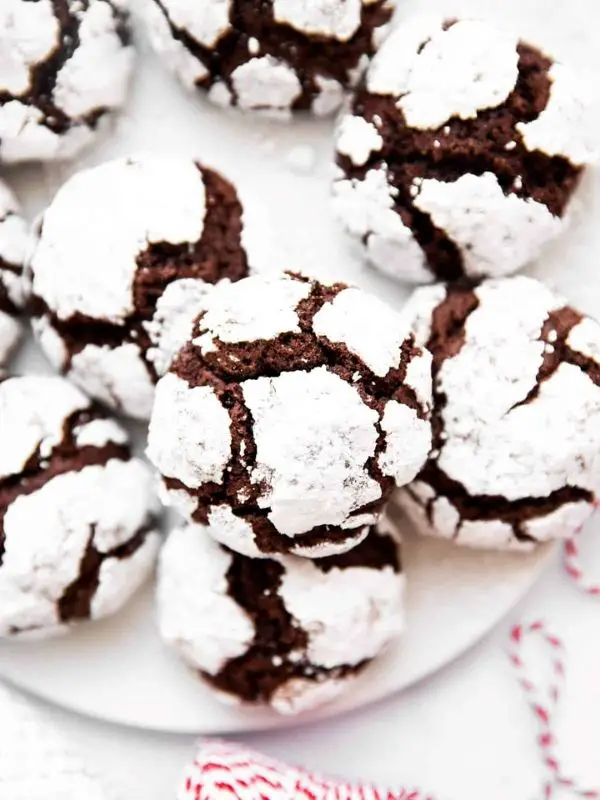 These tender, soft and chewy crinkle cookies are rich with chocolate flavor and powdered sugar and surely every bite of this cookie will bring back childhood memories of your wonderful Christmas celebration. (Via Savory Nothings)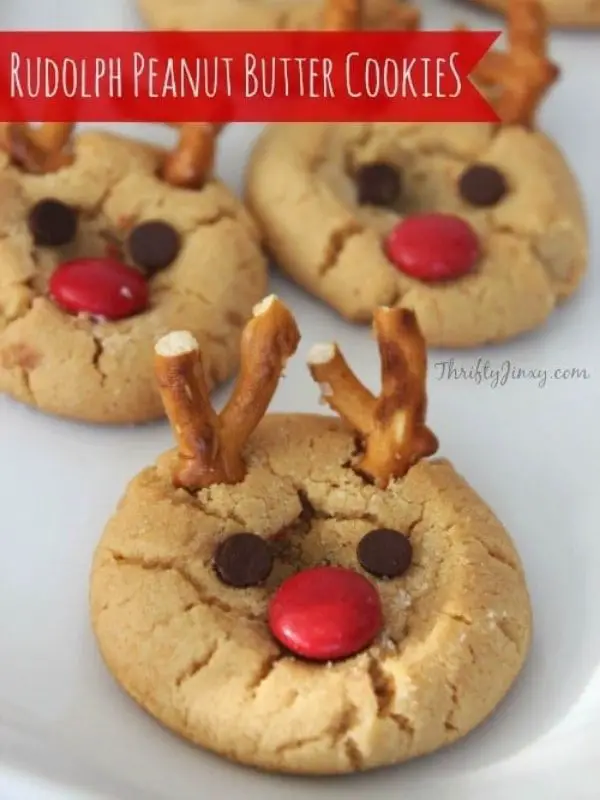 Why not make Santa happy by making cookies in form of his youngest reindeer? it's so easy, all you need is basic cookie ingredients, mini chocolate chips, M&Ms, and pretzels. You can ask your kid to help to decorate the cookie, have fun together and you might even swap cookies with Santa! (Via Thrifty Jinxy)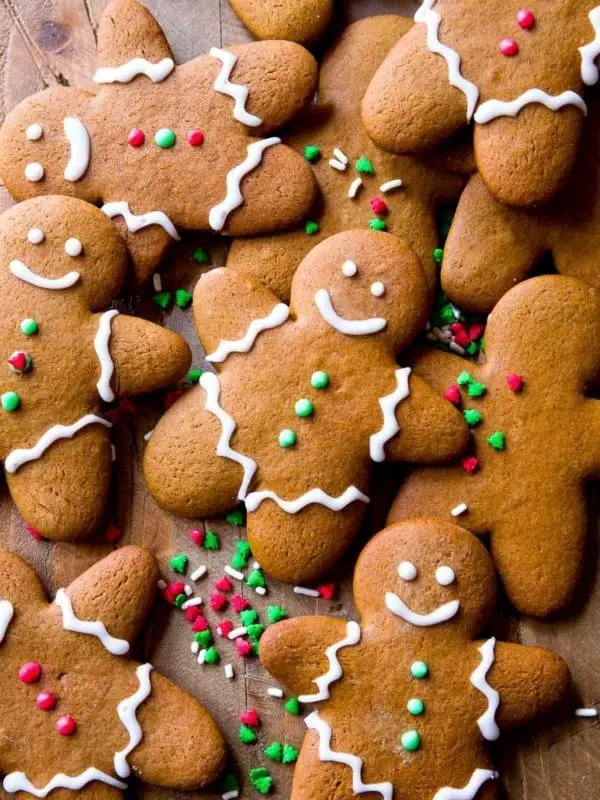 Made with simple ingredients, flour, brown sugar, egg, molasses, and spices. You'll charm with their softness and perfectly spiced once you take the bite of these holiday goodness cookies. And your house will smell amazing once you baked these. (Via Sally's Baking Addiction)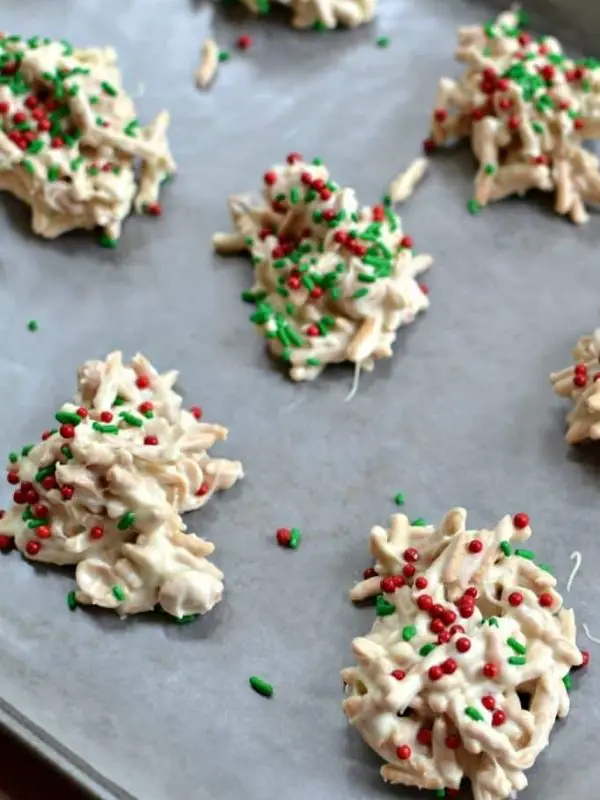 These cookies are so easy and you don't even have to turn on the oven. To make this recipe you just need 4 ingredients and all you do is melt chocolate and then add peanuts and chow mein noodles. Perfect for the busy holiday season and for Christmas gifts. (Via Small Town Woman)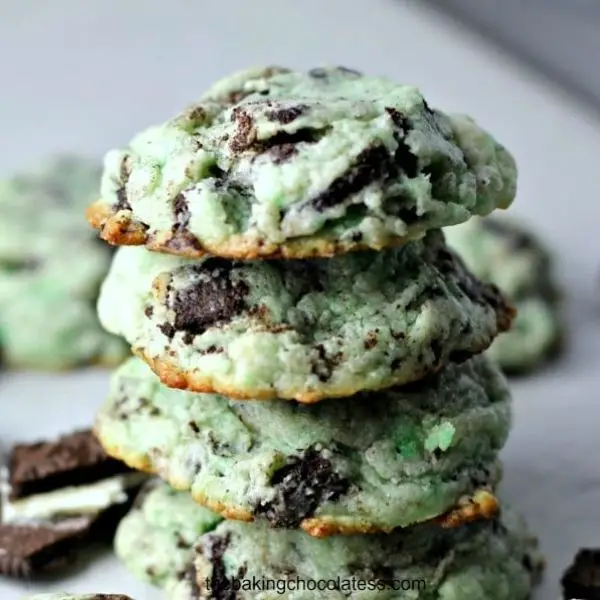 If you are craving Oreos, cream cheese, and cookies in this holiday season, this recipe has magically granted your wish by putting those all together and created these awesome cookies that surely will satisfy your sweet tooth. (Via The Baking ChocolaTess)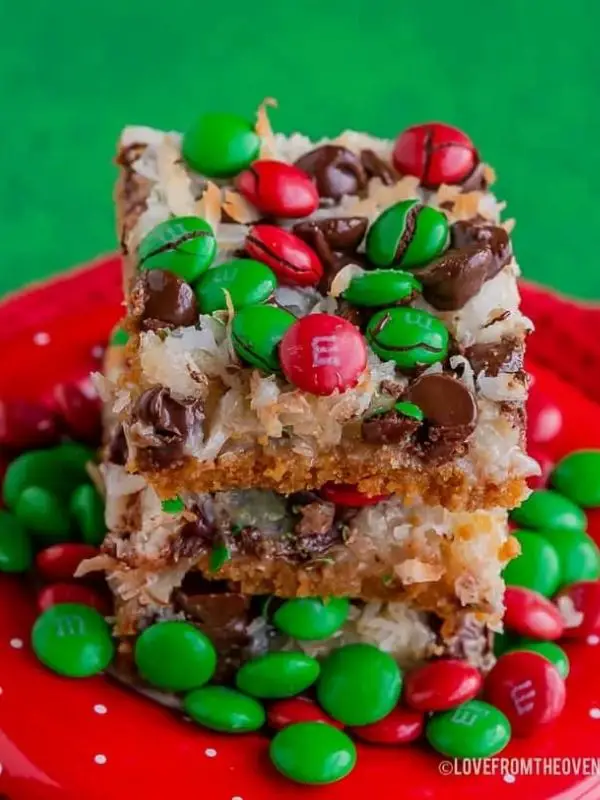 Made with sweetened condensed milk, crunchy graham cracker crumbs, chocolate chips, and full of flaked coconut, these classic cookies bars are heaven! Don't forget to add M&Ms chocolate candies to complete these bars. (Via Love From The Oven)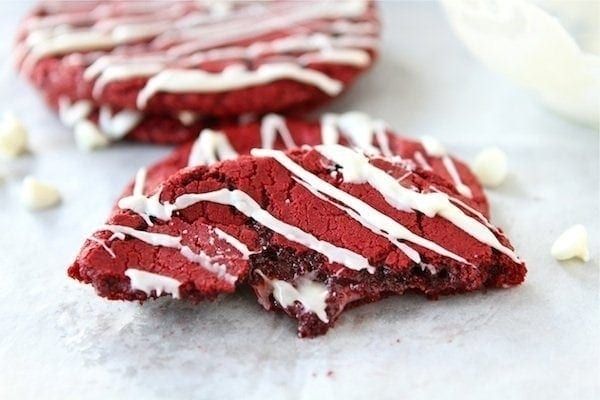 You will be surprised that these delicious red velvet cookies with cheesecake filling and a white chocolate drizzle are made with a cake mix. Easy cookies that will wow everyone who takes a bite! (Via Two Peas & Their Pod)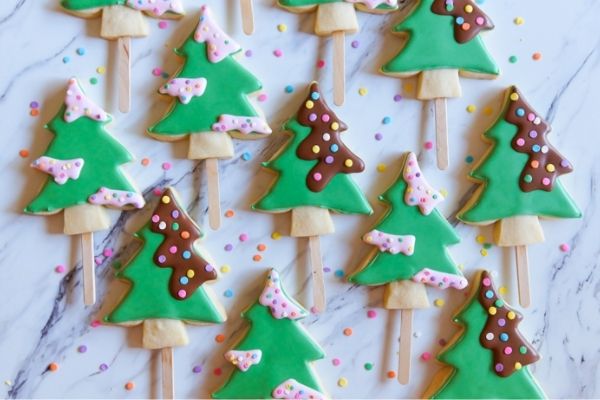 Look at these cute edible Christmas tree cookies! and nope, you don't need to be an artist to make this little tree, you just need cut-out cookies, squeeze bottles, toothpicks, and tinted royal icing to decorate these cookies. This could be your next Christmas cookies idea. (Via Bake At 350)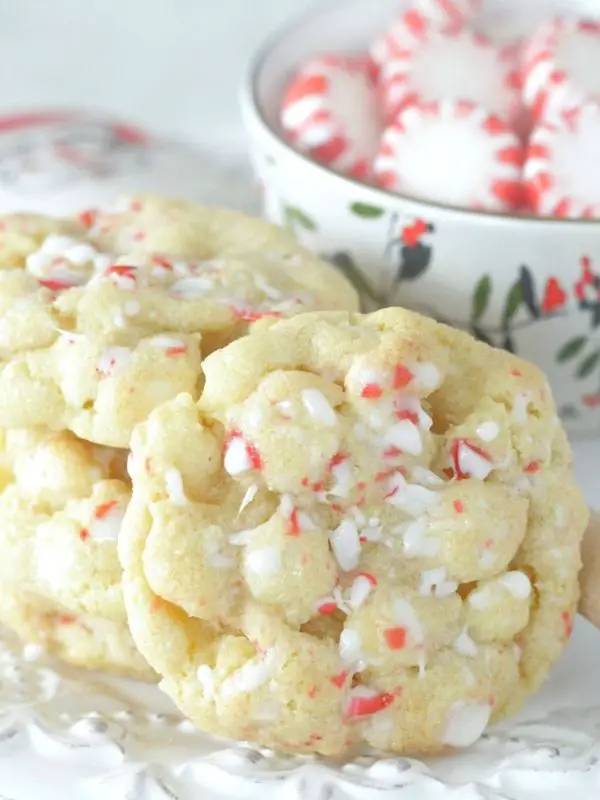 If you're a white chocolate fan then you need to make these cookies that have a mint flavor that comes from crushed peppermint candies. You can swap white chocolate for dark chocolate chips instead if you are not a fan of white chocolate (Via Foodtastic Mom)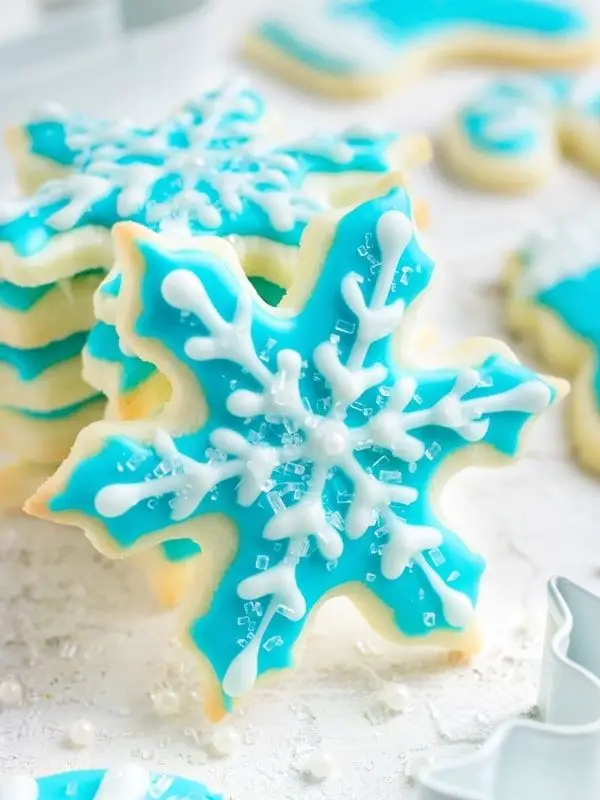 Looking for a cookie that is gluten-free but still delicious? This recipe is what you need. Quick, easy, and no fuss, these cookies will be the best gluten-free holiday sugar cookie you've ever made. (Recipe from Evolving Table)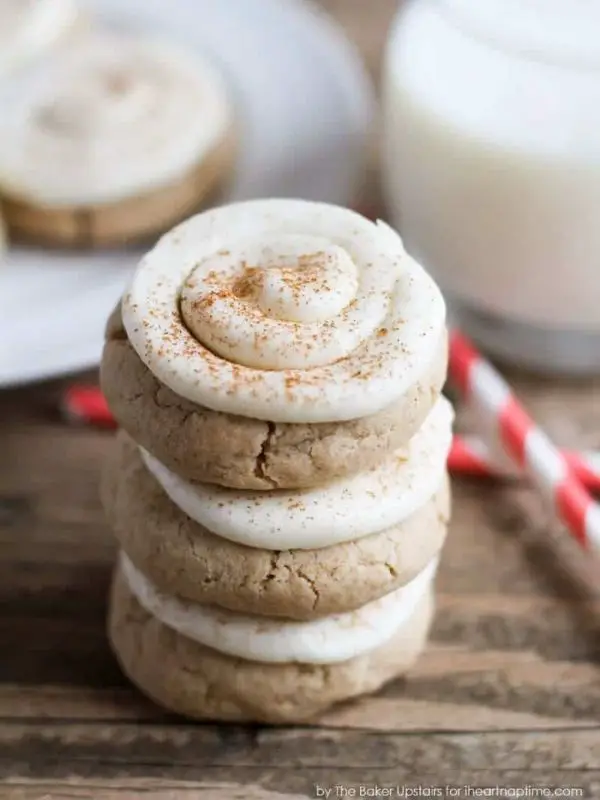 If sugar cookies and cinnamon rolls are two of your favorite sweet treats, then you need to try these soft, and cake-like textures and topped with cream cheese frosting and a sprinkle of cinnamon cookies. These mouthwatering cinnamon roll sugar cookies are pure heaven! (Via I Heart Naptime)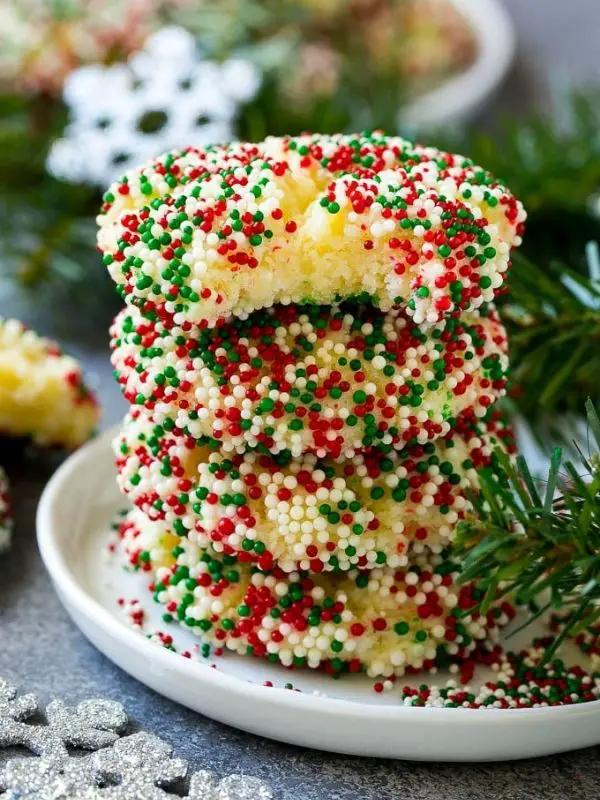 With only super simple ingredients — cream cheese, egg, butter, vanilla extract, white cake mix, and sprinkles, you can make these soft and gooey butter cookies that will make your holiday more festive. (Via Dinner At The Zoo)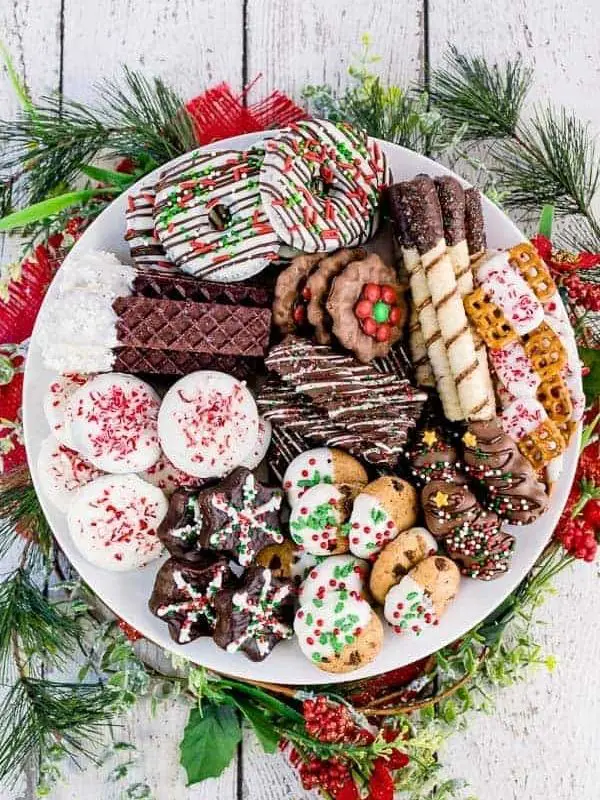 You can still make a plate of cookies even though you didn't turn on your oven and spend hours in the kitchen. All you need is to buy your favorite grocery store cookies and decorating them with chocolate, sprinkles, and candy. (Via Inside BruCrew Life)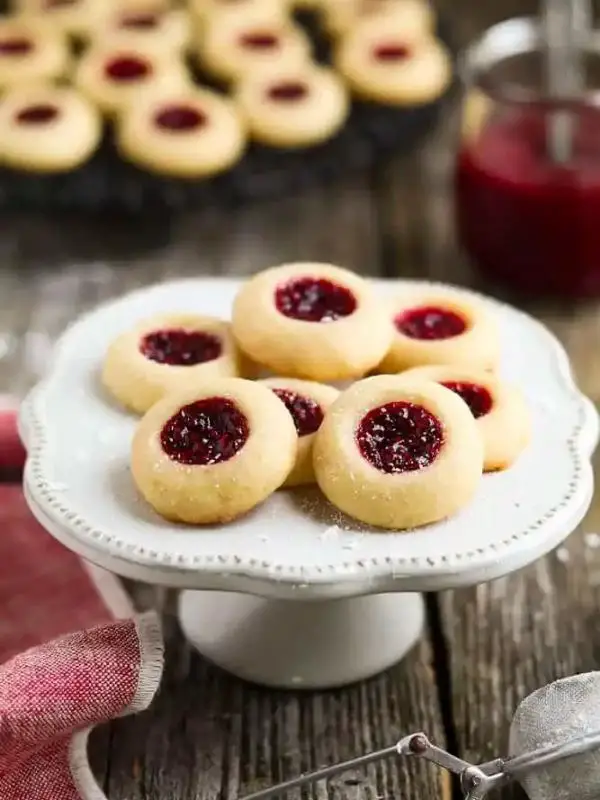 These easy, super soft, simple, and buttery cookies are proof that vegan desserts can taste better than non-vegan. You can substitute the jam to your liking or create these cookies with more than one jam. (Via Vegan Huggs)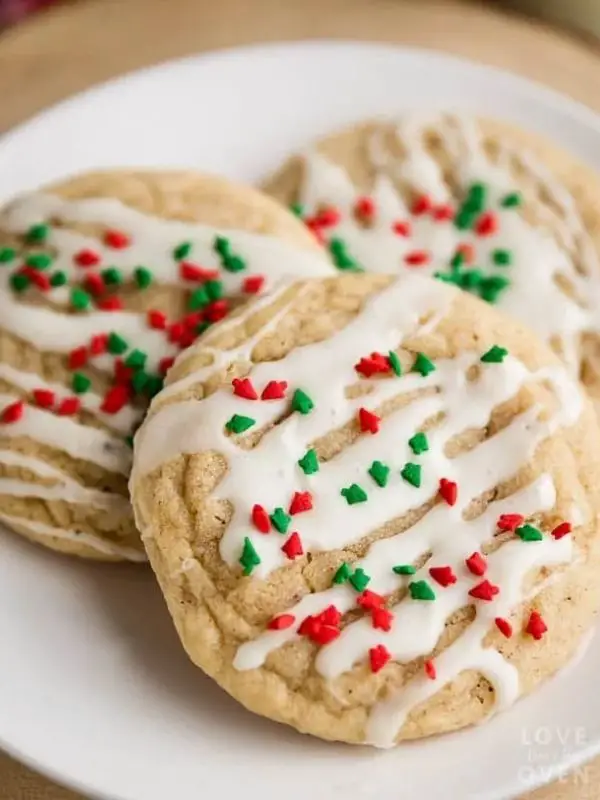 Butter, flour, brown sugar, baking soda, baking powder, eggnog, granulated sugar, nutmeg, cream of tartar, eggs, and eggnog are ingredients that you will need to make these packed full of eggnog flavor and snickerdoodles cookies that are so soft and chewy. Definitely a perfect Christmas cookie. (Via Love From The Oven)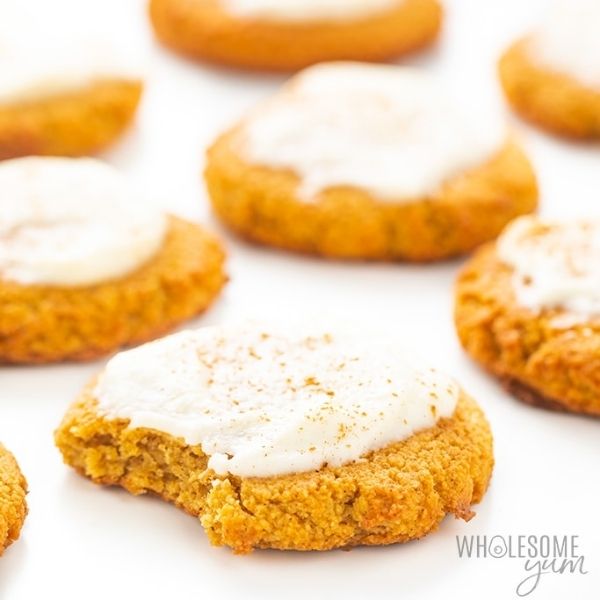 Just because 'Tis the season for everything festive and sweet, then you decide to not continue your diet plan. well, the thing is you can still enjoy the holiday while on diet. You just need a healthy dessert, like these cookies.
These healthy low-carb cookies are made with nutritious ingredients. Not just healthy, but these cookies are low calories, gluten-free and low carb too. So you can eat these cookies a lot without feeling guilty. (Via Wholesome Yum)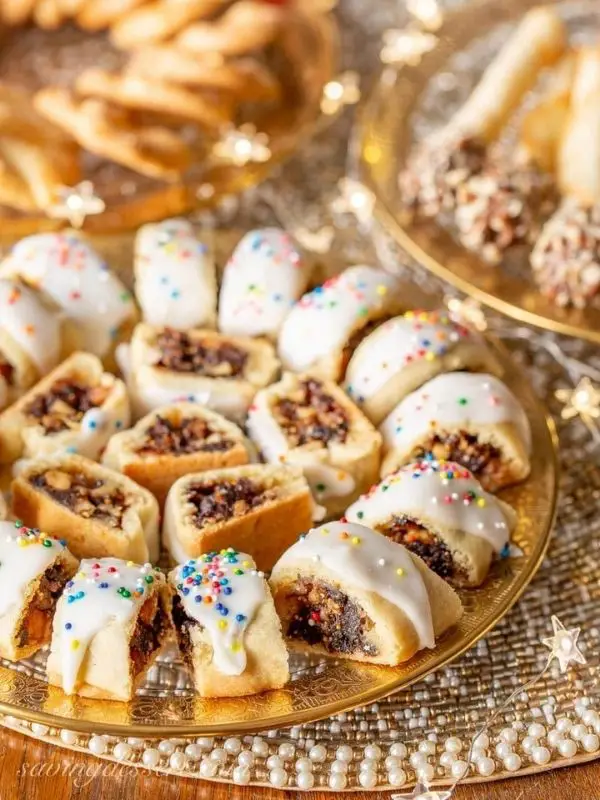 Goes by many names — Sicilian fig cookies, Italian fig cookies, and Cucidati, these fancy cookies are much easier than to make than you'd think. These tender, sweet, moist, and fruit-filled cookies surely will pretty up your dessert table. (Via Saving Room For Dessert)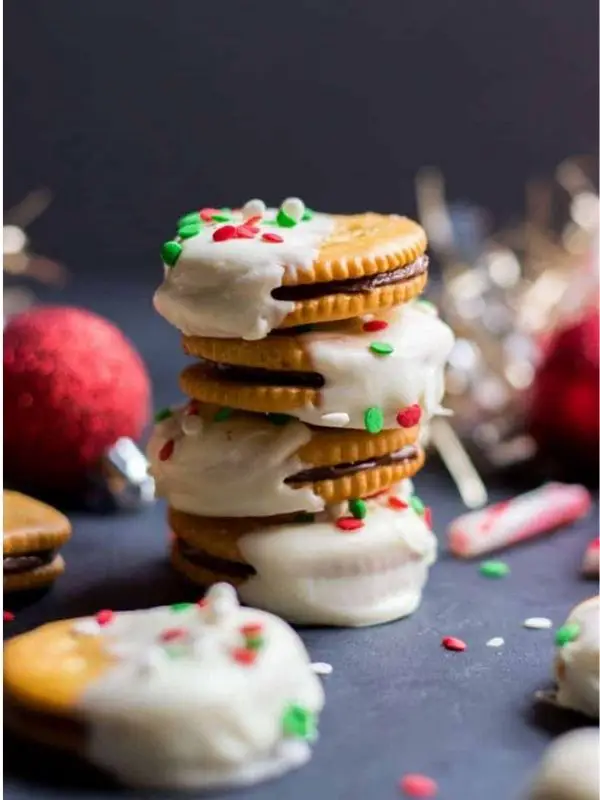 Upgrade Ritz cracker into these Nutella stuffed peppermint white chocolate cookies that are perfect if you need a treat in no time. To make these you just need 5 ingredients — sleeves Rits crackers, Nutella, white chocolate chips, peppermint extract, and holiday sprinkles. (Via Lemons + Zest)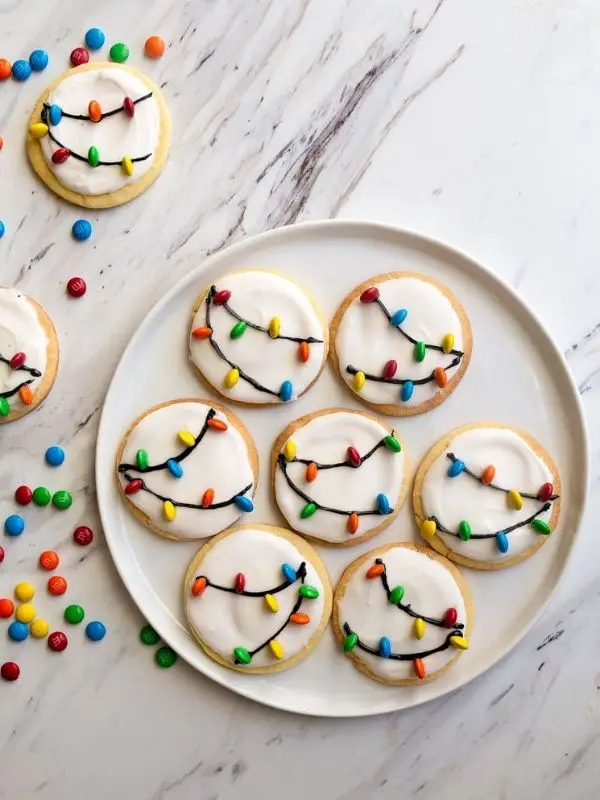 Flour, butter, egg, baking powder, sugar, fresh lemon juice, powdered sugar, and mini M&Ms are ingredients that you need to make this cookie recipe. These cookies need to make their way onto your holiday baking list! (Via Dessert For Two)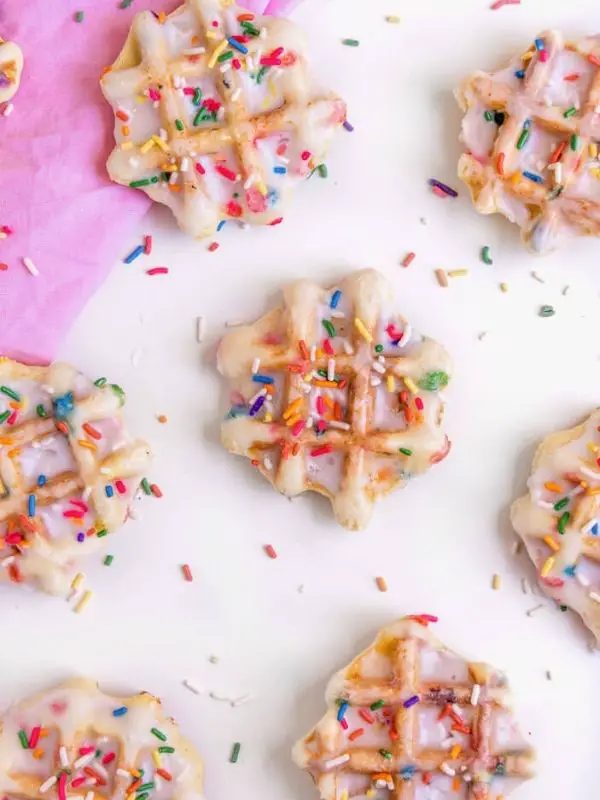 Making cookies doesn't mean you need to put the dough in the oven, you can bake your cookies in the waffle iron.
Not just easy and doesn't take much time, baking cookies in your waffle maker will give the cookies waffle ridges that once you pour the icing they trap in it and increase the deliciousness level. A must-try recipe for cookie and waffle lovers! (Via Sprinkles For Breakfast)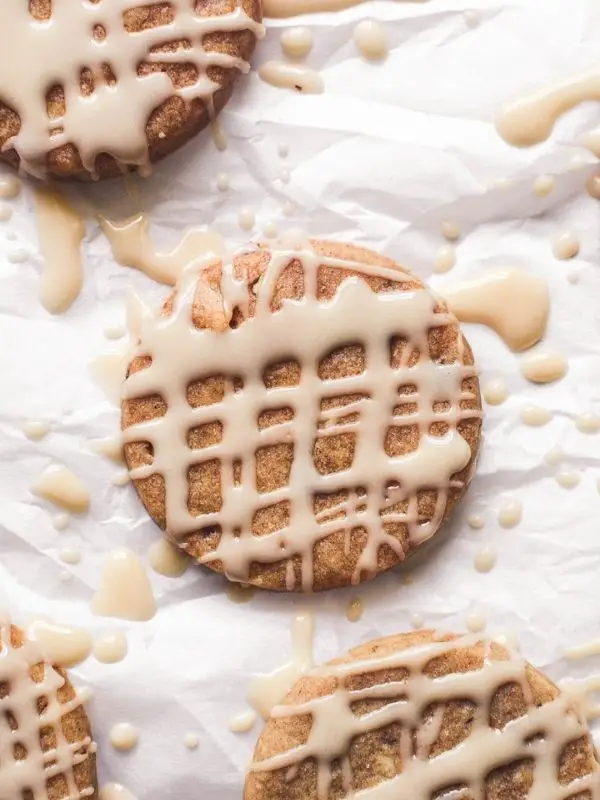 These delicious and amazing hazelnut cookies made with brown sugar, honey, ground cinnamon, flour, finely chopped hazelnuts, and other spices are a must recipe for your Christmas cookie platters and the glaze makes them look more enticing. What a simple and vintage vibe cookie! (Via The View From Great Island)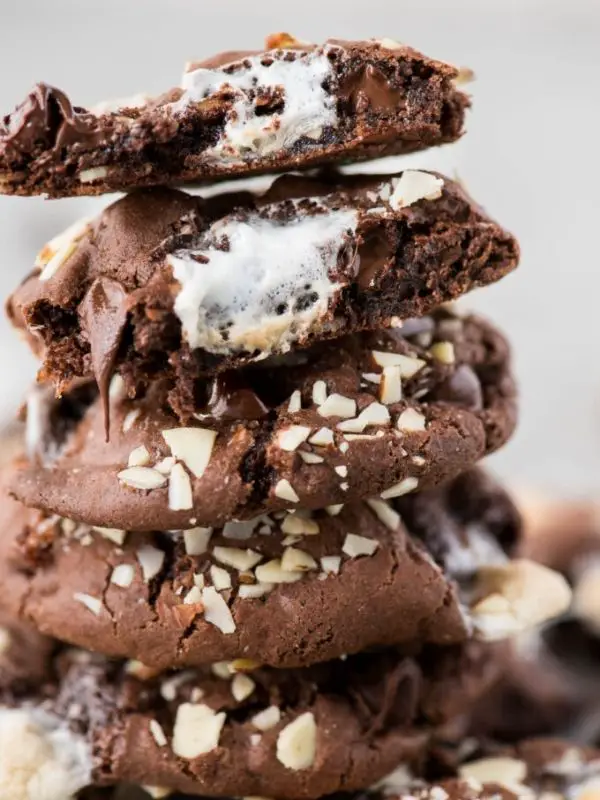 Packed with chocolate chips, almonds, and marshmallows, these soft and chewy rocky road cookies are definitely will be a hit. You can use pecans, walnuts, and cashews if almonds are not your favorite or not use any nuts if you are allergic to them.
And the best part of making this recipe is the cookies will be ready in just 30 minutes. So easy and yummy! (Via The First Year)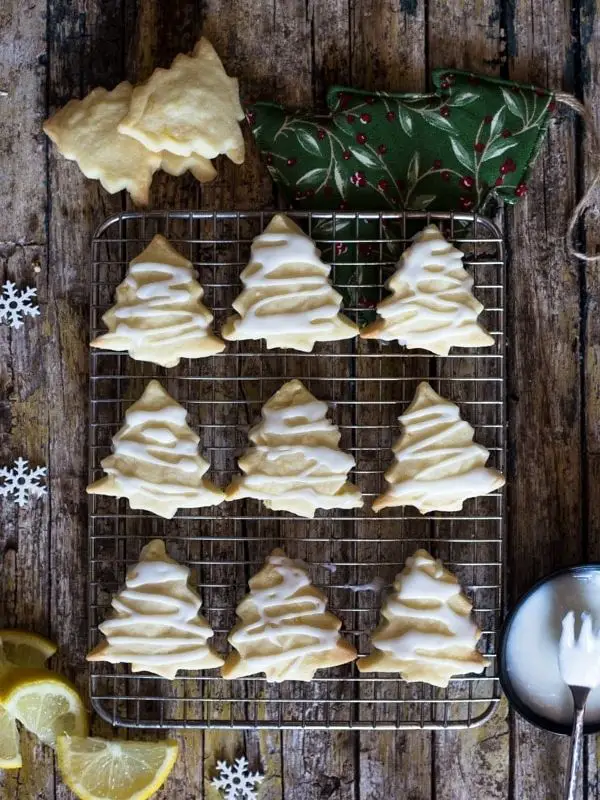 With just lemon zest, butter, flour, and icing or powdered sugar, you can make these tender and delicious melt-in-your-mouth Christmas cookies. If you love anything that has lemon flavor then you need to make this recipe asap. (Via An Italian In My Kitchen)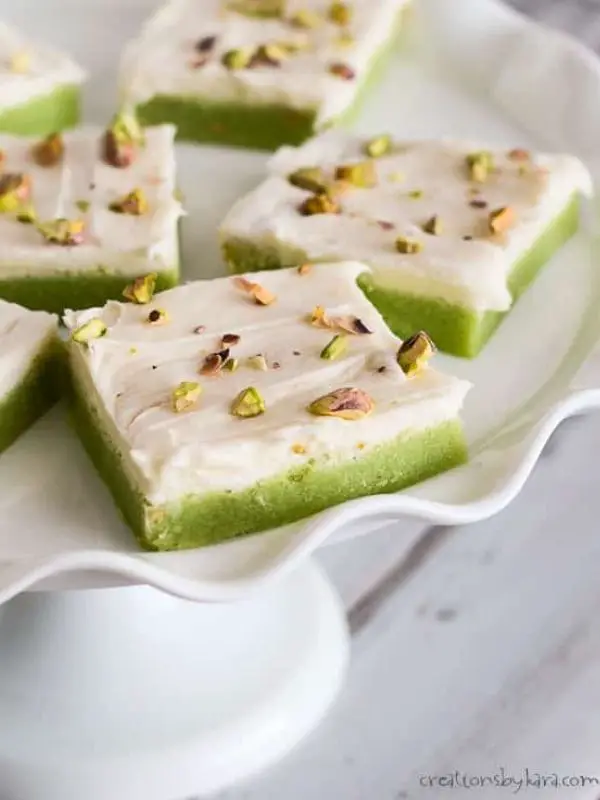 Made with instant Pistachio pudding that makes these bars really soft and flavorful, and complete with the cream cheese frosting and chopped pistachio. Everyone will surely rave over them once they take a bite of this cookie. (Via Creations By Kara)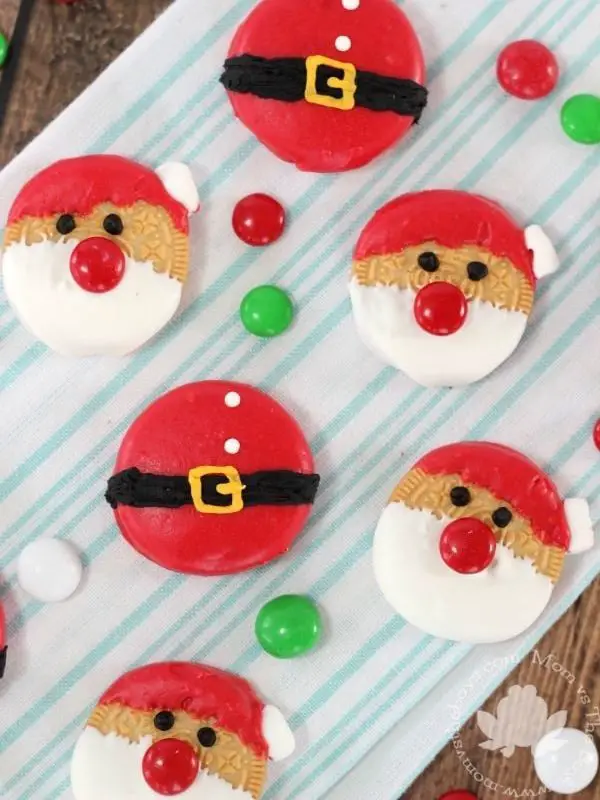 Sometimes you are just too busy and don't have time to prepare cookies let alone to make them from scratch. Luckily, I got you this super easy recipe, you basically just melt the candy melts and dip the cookies. Plus, it's Oreo and almost everyone loves Oreos!
You can make the adorable Santa's belly or Santa's face or just make both of them and serve it on your Christmas cookie platters. (Recipe from Mom vs The Boys)
Ready To Make Your Christmas Cookies?
Once you find your favorite recipe from this list of Christmas cookies, it would be better if you bake the cookie with your family member or friends so you can cherish the moment of this holiday season together!
Be sure to follow me on Pinterest for more recipe ideas. Happy baking!