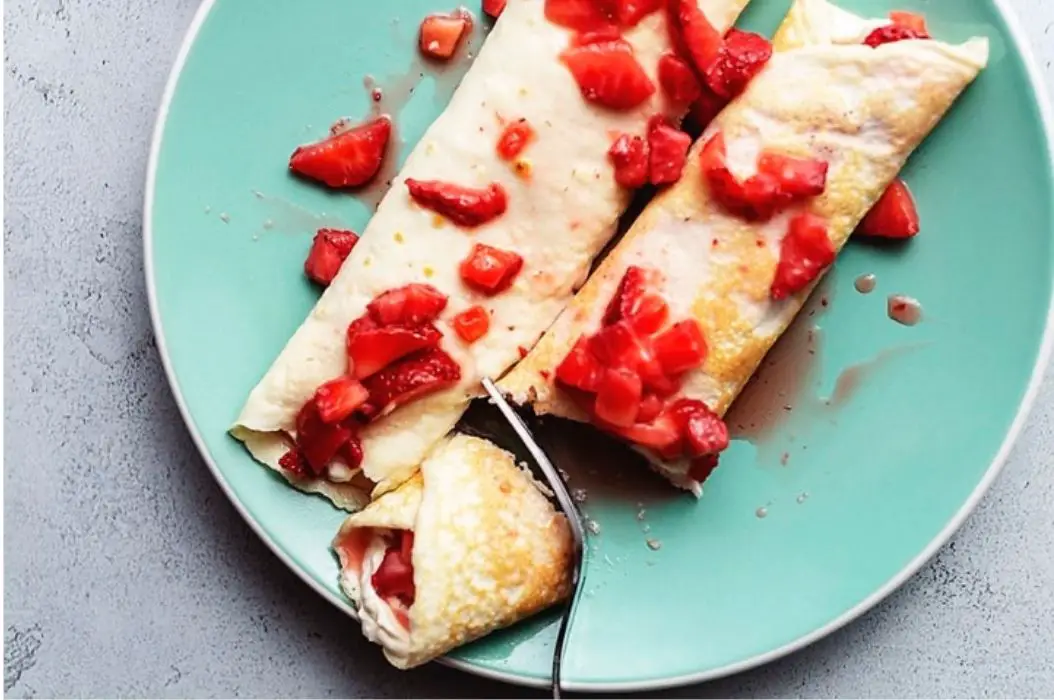 There's nothing more satisfying than meet up with your family or friends on weekends. Of course, it's not complete if there are no drinks or food to eat. You can opt for waffles or sandwiches, but for a special reason, crepe recipes sound yummy. Maybe you prefer savory crepes but there's a time you crave a sweet taste, that's why these sweet crepe filling ideas are here for you!
These thin France pancakes are perfect to eat at brunch or as dessert. You don't need special skills and types of equipment to make this dish, all you need is a blender and a skillet. So, grab your ingredients, make the crepes, whip up one of these sweet crepe filling recipes and enjoy them. These crepe fillings surely gonna make everyone at the table happy!
12 Sweet Crepe Filling Ideas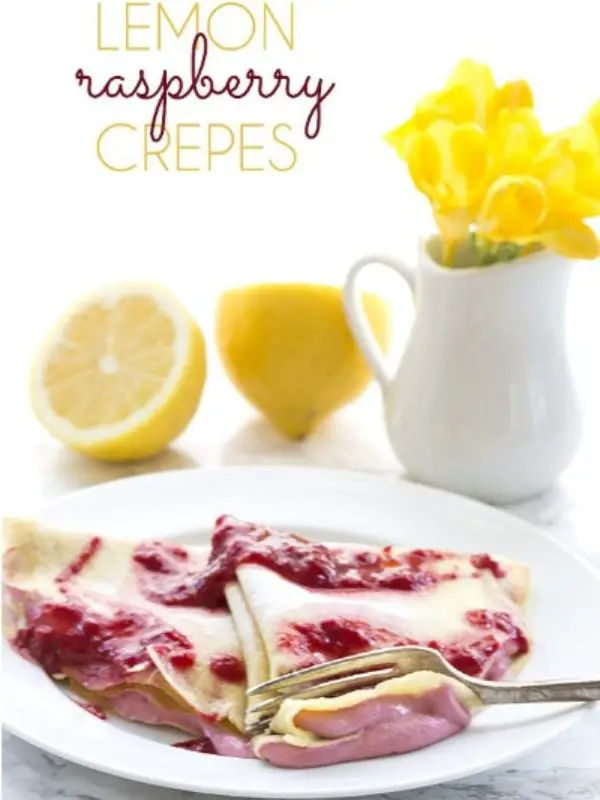 If you love raspberry and lemon, then you'll love this delicious combo! Can you see how beautiful the color of the raspberry cream cheese? Just make sure you don't devour all the creamy raspberry filling before you spread them on each crepe. (Via All Day I Dream About Food)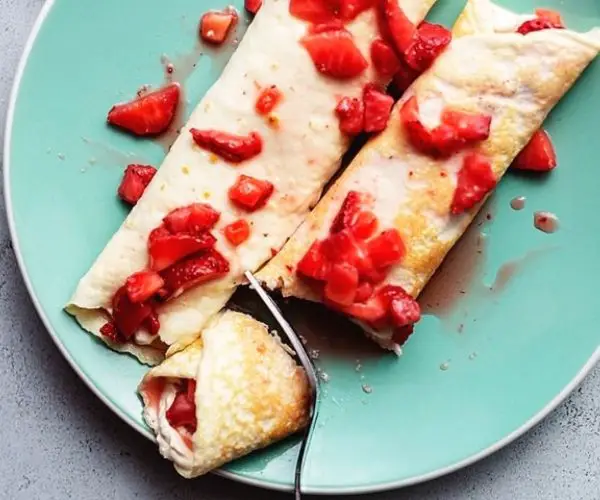 Rich cream cheese, sweet strawberries and a hint of vanilla are what you taste once you spoon this filling into your mouth. Want to know the best part of this filling? It's keto-friendly, perfect if you're eating low carb. (Via Low Carb With Jennifer)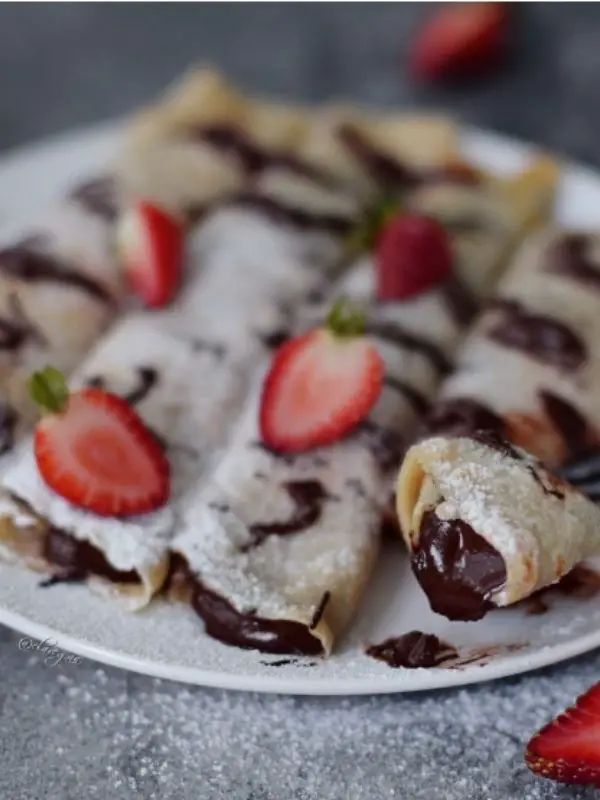 If you're a vegan and eating gluten-free meals, this recipe is your perfect choice! Made with oat flour, tapioca flour, peanut flour, potato starch, flax seeds, light coconut milk, maple syrup and cocoa powder, this easy and delicious crepe filling recipe is definitely healthy. (Via Ela Vegan)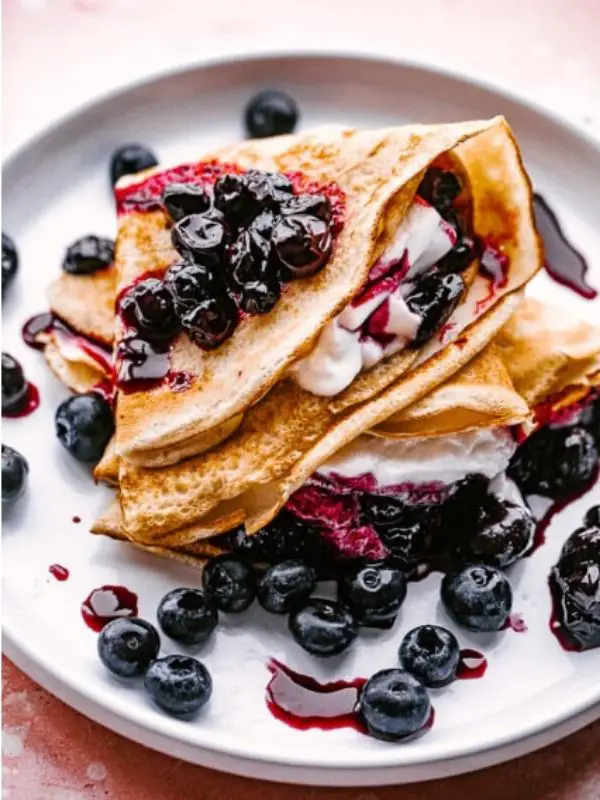 I bet your mouth watering just by looking at the pic. These Soft silky crepes filled with rich sweet honey whipped cream and topped with blueberry sauce definitely perfect for weekend mornings! (Via Diethood)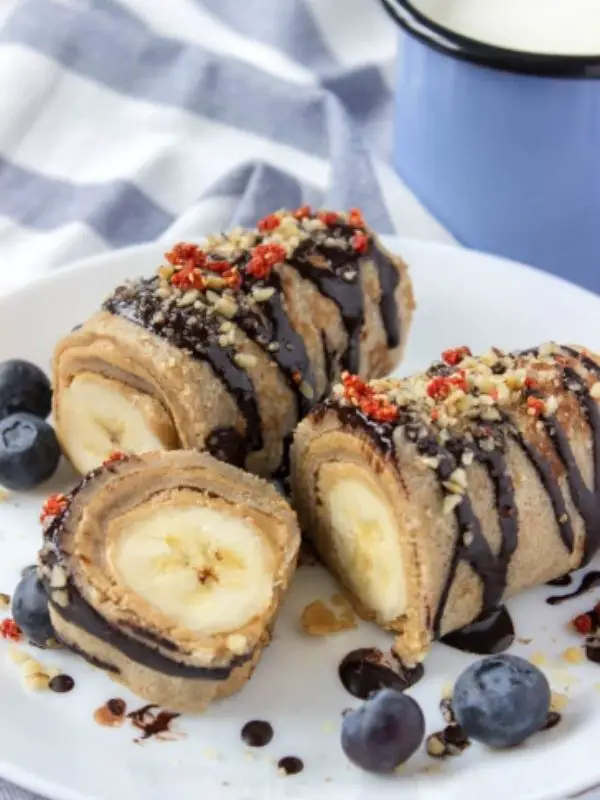 If you're looking for a healthy, delicious, filling dessert for breakfast or brunch, this crepe is here for you. Loaded with fibers, healthy fats and plant-based proteins, this perfect triple combo of chocolate, peanut butter and banana crepe is everything your body needs to start a day. (Via Natalies Health)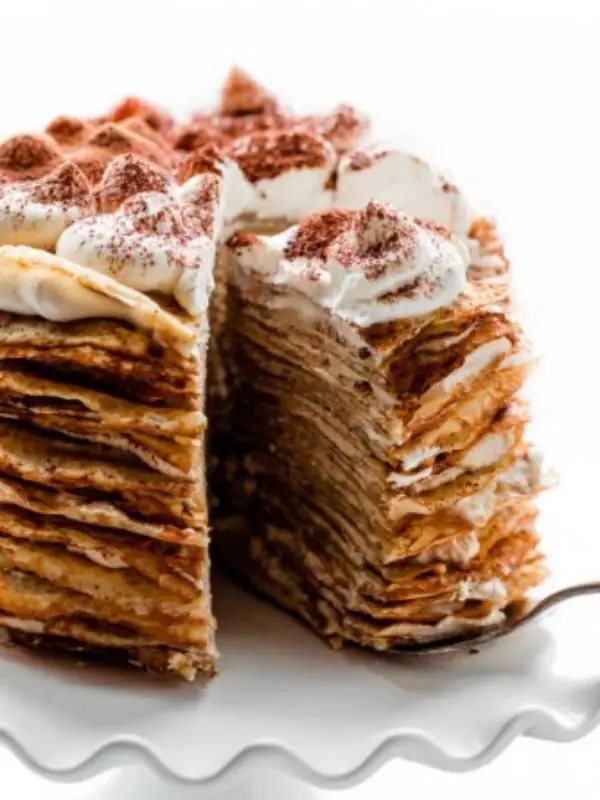 Step up your breakfast game with this mile crepe cake. The tiramisu filling is so creamy, light and boozy (you can skip the alcohol) and strong taste of espresso. You don't need to be intimidated by this cake because all you have to do is stack and spread. Or you can just make your regular crepe with this tiramisu filling. So Yummy! (Via Sally's Baking Addiction)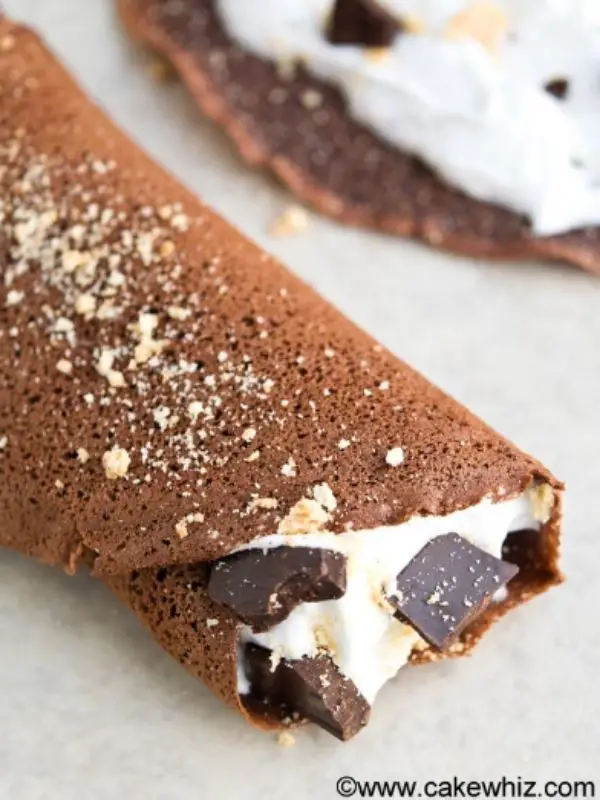 This recipe is sure a fun way to enjoy and share s'mores with your family and friends. It's basically easy to make this filling, all you need is marshmallow fluff, crushed graham crackers, and chopped chocolate. Surely you will love having these for a Sunday brunch! (Via CakeWhiz)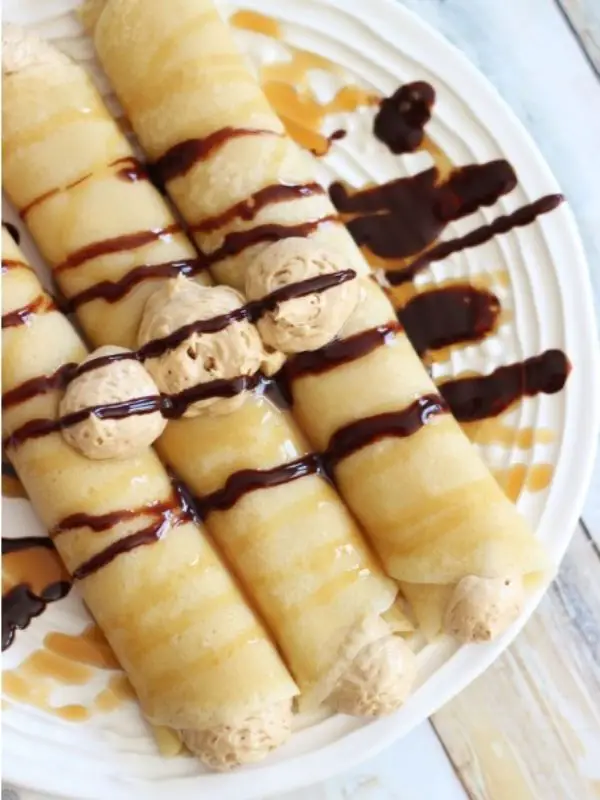 If you love biscoff, then surely you will love this crepe too. The Biscoff cheesecake filling is so easy to make, all you have to do is combine Biscoff and cream cheese, beat until well-combined and fold in whipped cream. Heaven on a plate! (Via The Gold Lining Girl)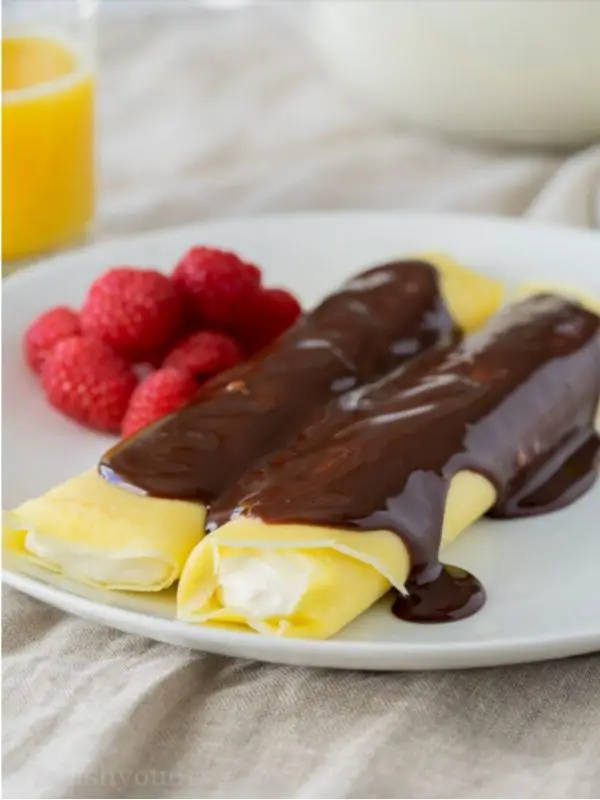 These simple yet delicious crepes are might what you need for your next breakfast. Vanilla pudding mix, milk and some cool whip or whipped cream are what you need to make this easy fluffy filling. And for the chocolate ganache, you just need chocolate chips and heavy cream! (Via I Wash You Dry)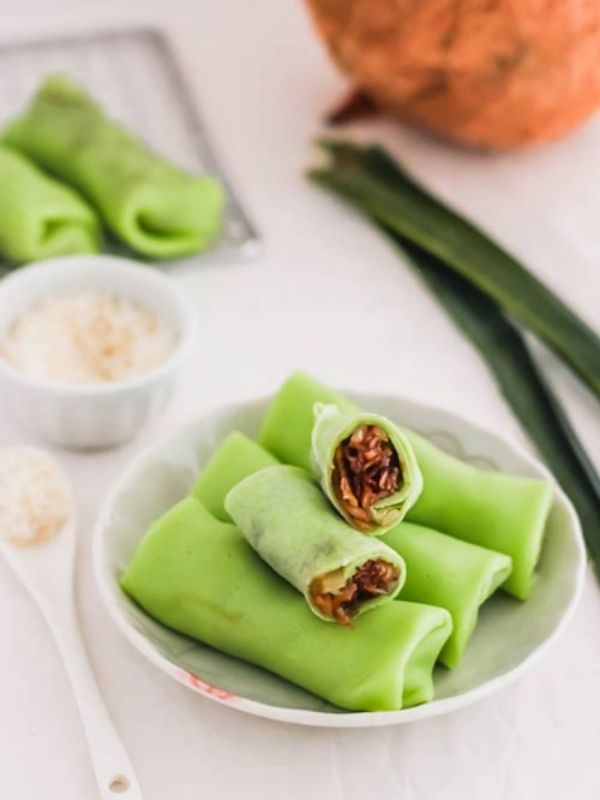 I don't know if you ever try this snack or not, kue dadar is a Southeast Asian snack with a delicious green-colored crepe made from pandan and filled with sweetened coconut.
Pandan or Screwpine is a tropical plant that's native to Southeast Asia and India. Living in Indonesia, I have tried many cuisines made from pandan and this recipe is one of my favorite.
The coconut filling is easy to make you just need shredded coconut, palm sugar or dark brown sugar and pandan leaves. I really recommend you try this one! (Via Curious Cuisiniere)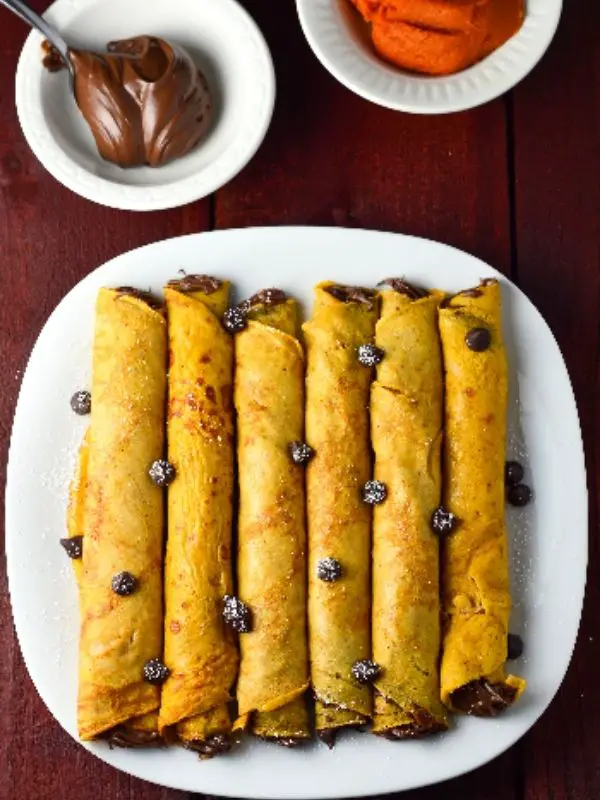 Nutella is a perfect crepe filling and it tastes better when you combine it with pumpkin crepe like this recipe. It's so easy to make you just need to make the crepe and spread a thin layer of Nutella over each crepe. (Via The Lemon Press)
This crepe filling could be your new favorite filling if you're looking for a delicious new way to spread on your crepes. Pears, brown sugar, butter and roughly chopped hazelnuts are what you need to make this one. Definitely delicious! (Via Wright Family Table)