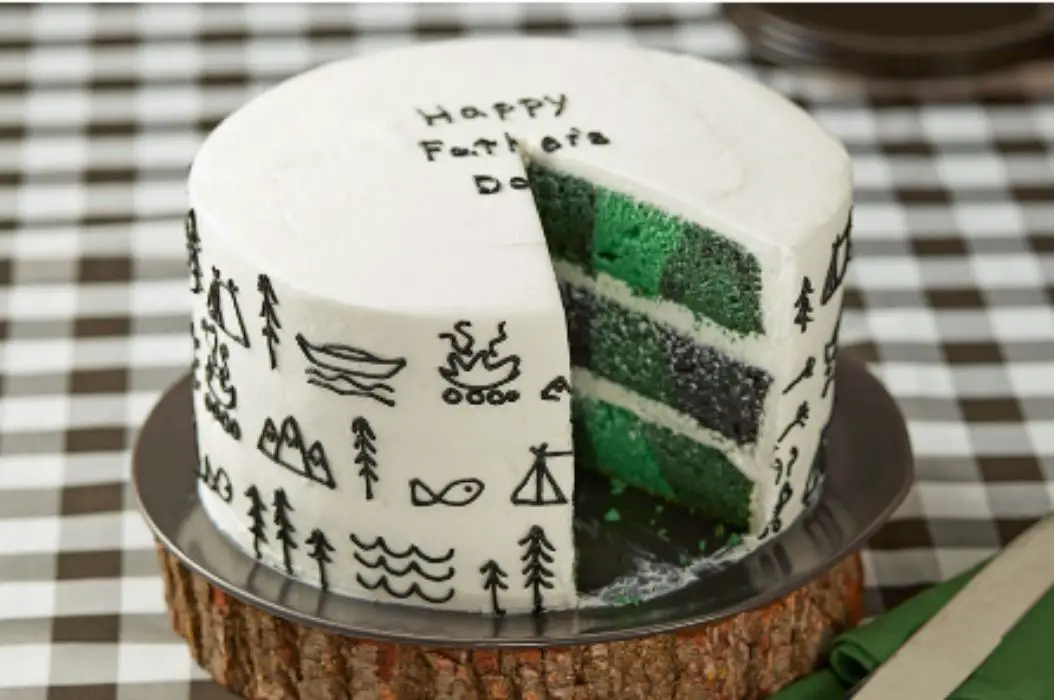 Whether he has a sweet tooth or sucker for a tangy flavor, it's always worth celebrating the man in your life with these Father's Day cakes.
You may know that Father's Day doesn't get that much attention it deserves, maybe because our fathers prefer simple things like eating a hot dog, fishing or any other low-maintenance things. But you can give your dad a special gift like these Father's Day cakes that he won't be able to resist.
Not just it doubles as a dessert and Father's Day cake gift for your dad, grandpa, uncle, mentor or any other important man in your life, this cake also makes you the best child ever.
From classic cake recipes to delicious ones, there are so many easy cake ideas you can try – just make sure you pick your dad's favorite flavor.
So let's scroll and find the perfect cake for your dad.
20 Father's Day Cakes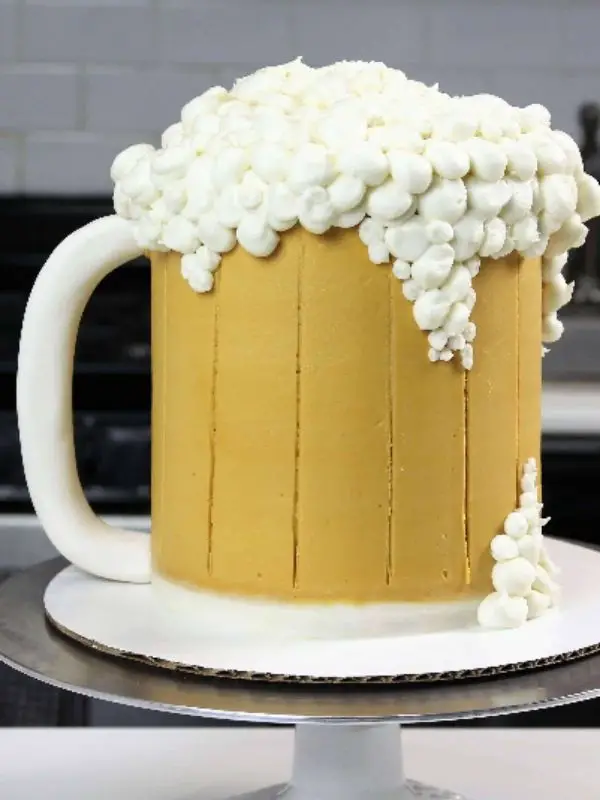 If your dad is a huge beer fan, then he will love this cool cake. Made from vanilla layer cakes, you can use your dad's favorite beer for this recipe. The foam on this cake really makes it look cartoonish. Cheers! (Via Chelsweets)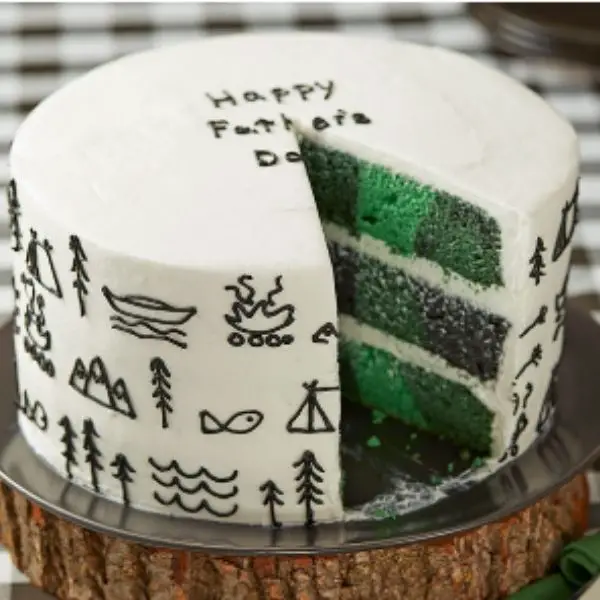 Maybe your dad is the type that likes to wear a flannel shirt especially the green one? This cake will be perfect for him. You can also decorate this cake with your dad's favorite hobbies like fishing, campfires or more creative things like books and tools so the cake will match his personalized. (Via Wilton Blog)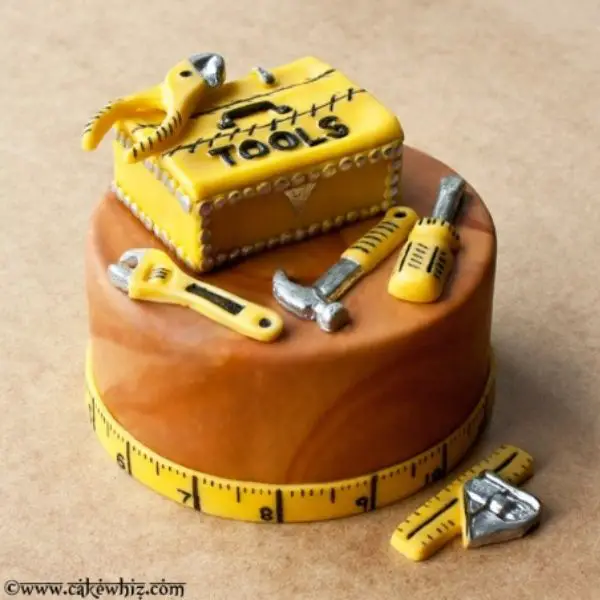 Who's have a handyman father? While you can give him handyman tools that pretty sure he already has many, why not give something more creative like this chocolate cake covered in chocolate frosting, icing and the best part? It is decorated with edible handyman tools. (Via Cakewiz)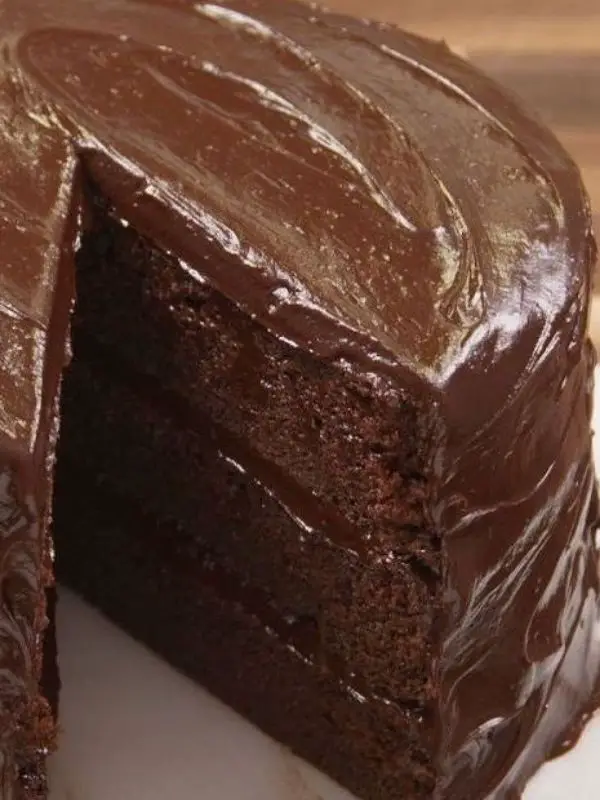 If your dad was the one who accompanied you when you watched the Matilda movie, then he probably remembers that delicious three-layered chocolate cake on that movie? Well, you can make it for your dad. Just please make sure your dad does not eat the cake like that little boy in the movie. (Via Delish)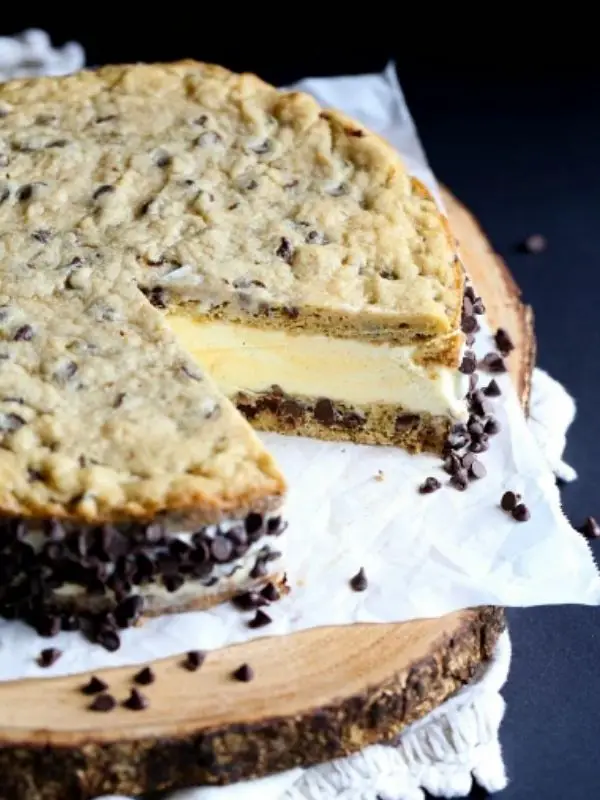 Maybe your dad likes ice cream or chocolate chip cookies or even both? You don't need to worry because this giant cookie ice cream cake will be the best cake your dad ever had. (Via Cookies & Cups)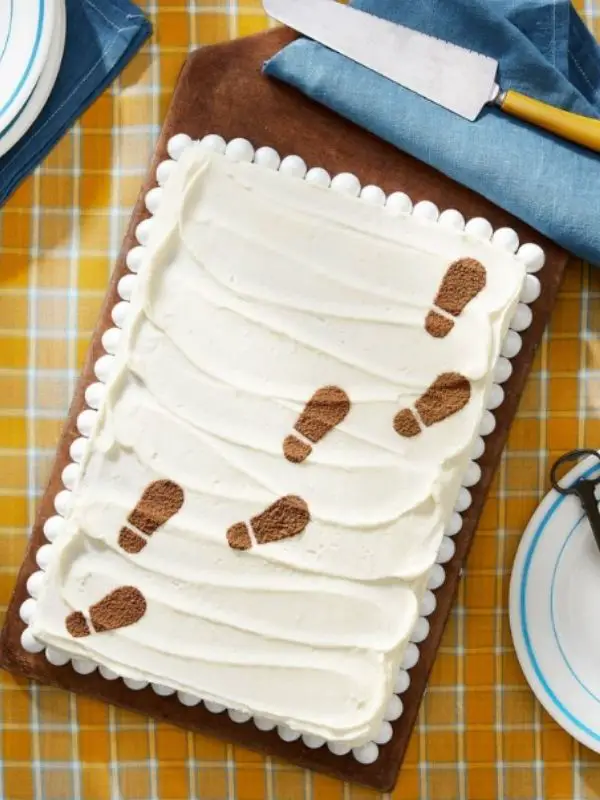 This cute and delicious sheet cake is perfect if you want to show your dad that you followed or will follow in his footsteps. (Via Country Living)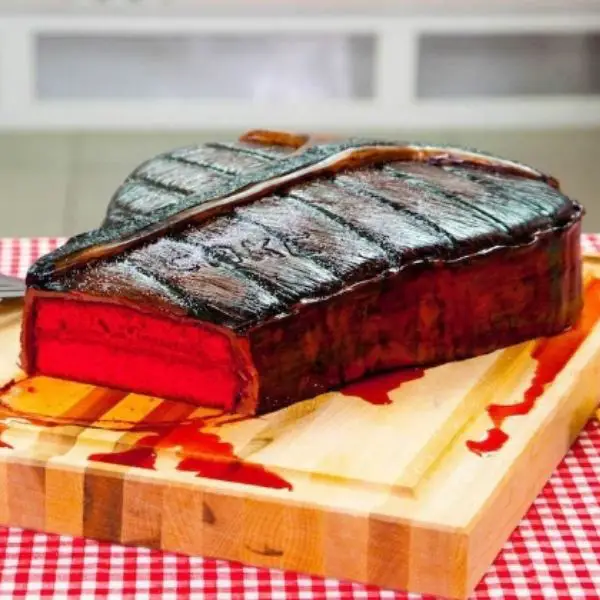 If you're good at baking and want to go extra for your Father's Day cake, then this unique cake is your best bet. This red velvet cake covered with crimson-dyed Italian Meringue buttercream and fondant is so impressive and looks so realistic. I bet your dad may truly mistake it for the real thing! (Via How To Cake It)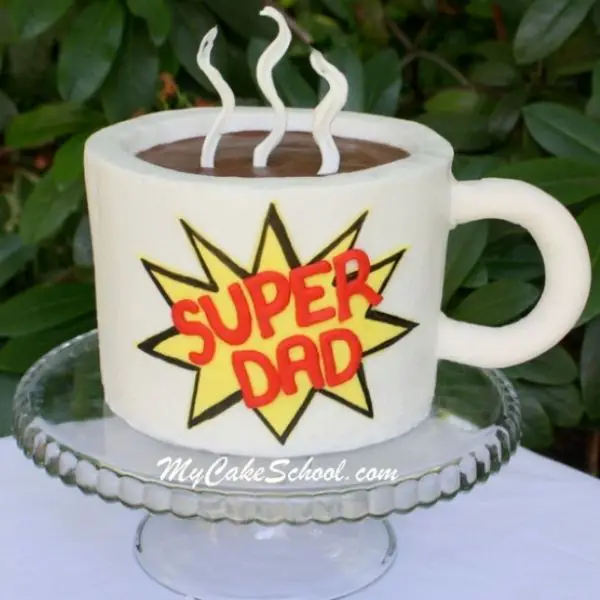 If your dad loves coffee or hot chocolate, this cake is what they need for Father's Day. It is actually easy and fun to make. You can also custom this cake to your liking. (Via My Cake School)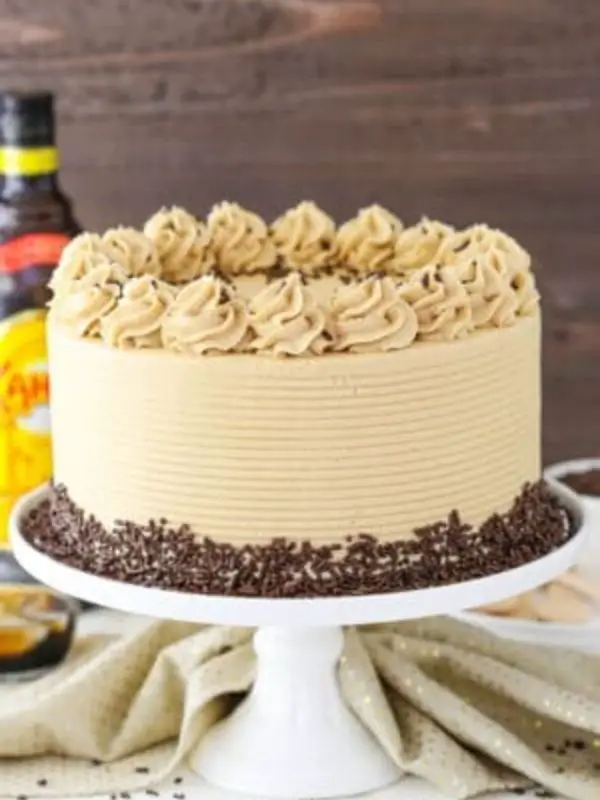 Your dad won't be able to resist this soft, flavorful and delicious layer cake and his eyes basically will roll back into his head once he tries this. So if the dad in your life has any love for chocolate, coffee and Kahlua, this cake is a must-try! (Via Life Love and Sugar)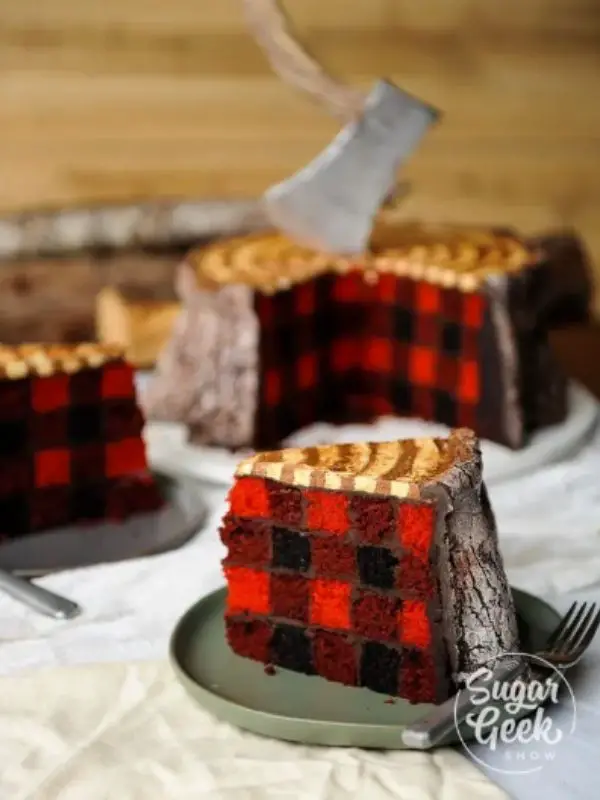 Maybe Christmas is your dad's favorite holiday, and even though Christmas is not here yet, you can steal their famous buffalo plaid pattern to create this awesome cake. (Via Sugar Geek Show)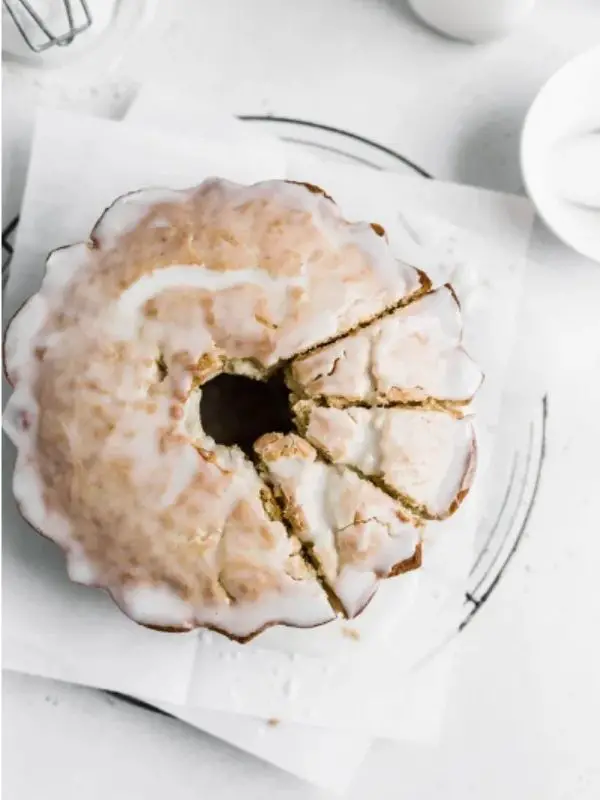 Who's has a dad that can't get enough of eating donuts especially the glazed ones? Now you can make this jumbo version glazed donut cake tastes so perfect and delicious and will make your dad's wildest dream about donuts come true! (Via Browned Butter Blondie)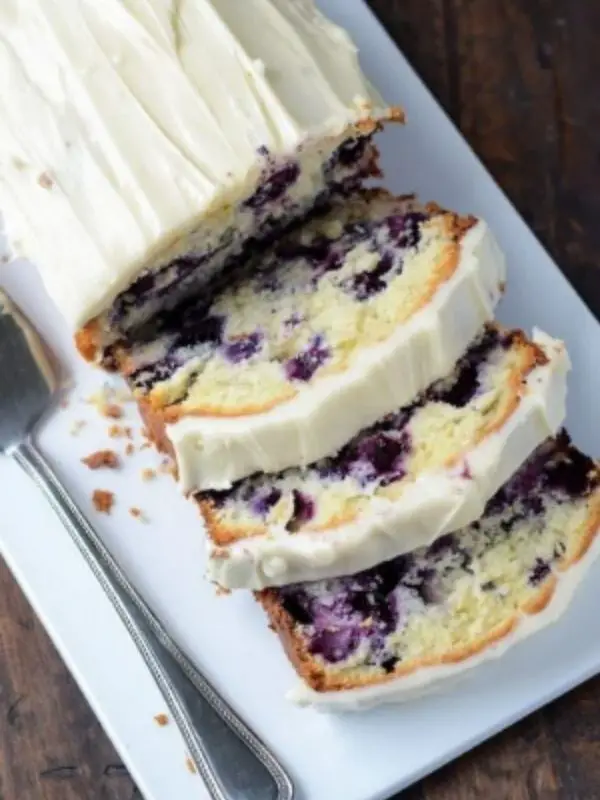 Loaded with fresh blueberries, cream cheese frosting and zesty lime, this moist, creamy and gorgeous blueberry pound cake is your next idea for Father's Day. (Via The Novice Chef)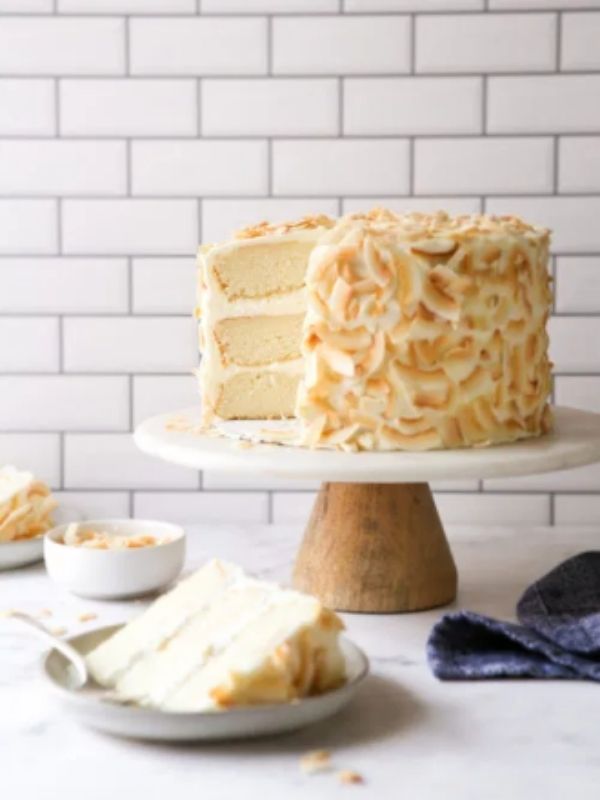 If your dad is a coconut lover, then make his dream come true by making this delicious coconut cake layer with a creamy coconut filling and coconut cream cheese frosting. (Via Completely Delicious)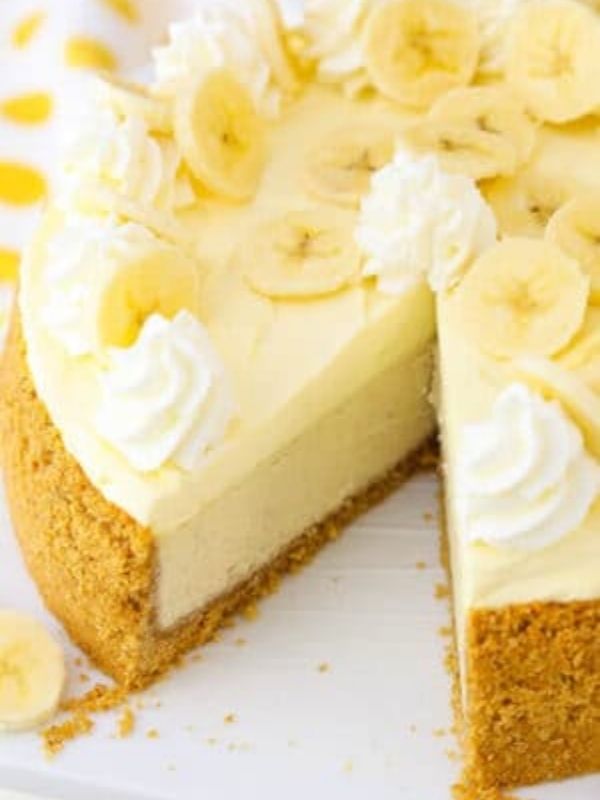 If banana and cheesecake are your dad's favorite things, why not just combine and turn them into a delicious thing that your dad will never forget like this banana cheesecake. (Via Life Love and Sugar)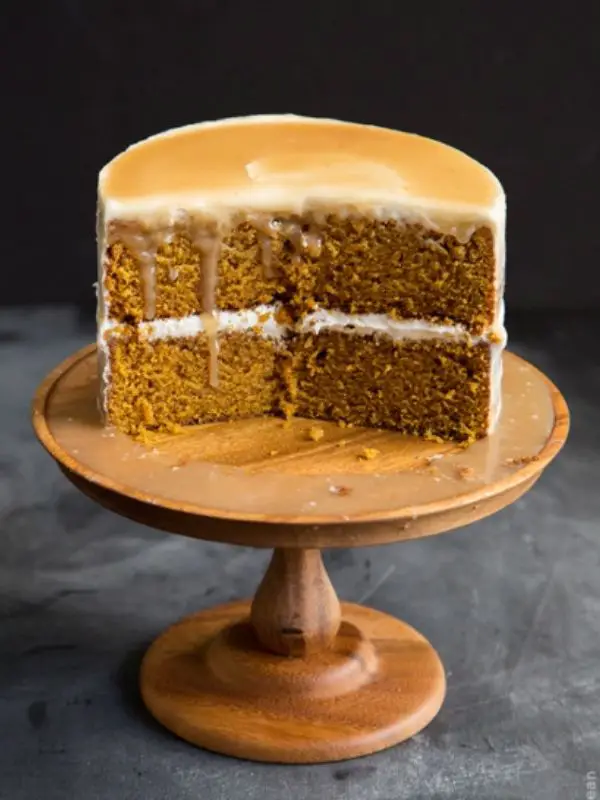 Maybe your dad likes anything pumpkin? Then you need to make this goodness of a cake with butterscotch sauce and sweetened cream cheese. (Via The Little Epicurean)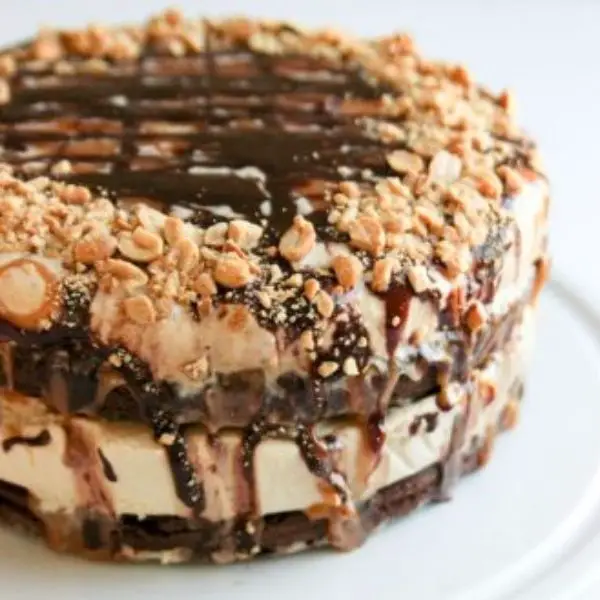 Look at this yummy gooey goodness! Brownies, ice cream, salted caramel, fudge and chopped peanuts are assembled to create this delicious cake. If your dad can resist a snicker bar, I bet he won't able to resist this snicker ice cream cake. (Via Somewhat Simple)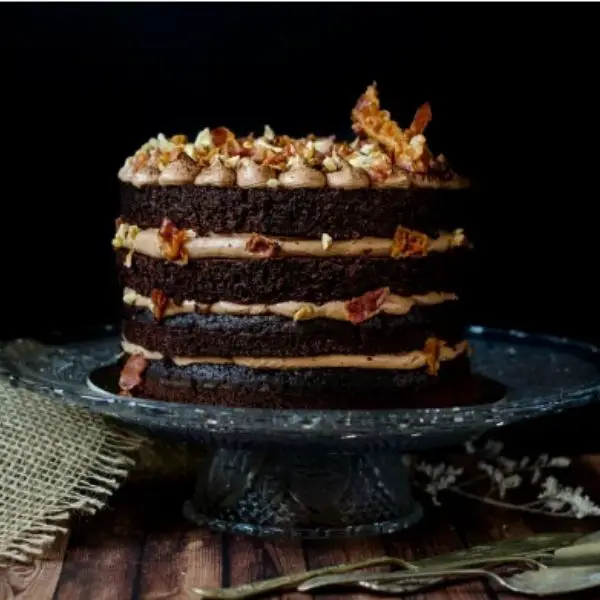 This mysterious and out-of-the-ordinary combination of bacon and chocolate is probably what the man in your life needs on Father's Day. Really perfect for bacon and chocolate lovers. (Via Pastry Workshop)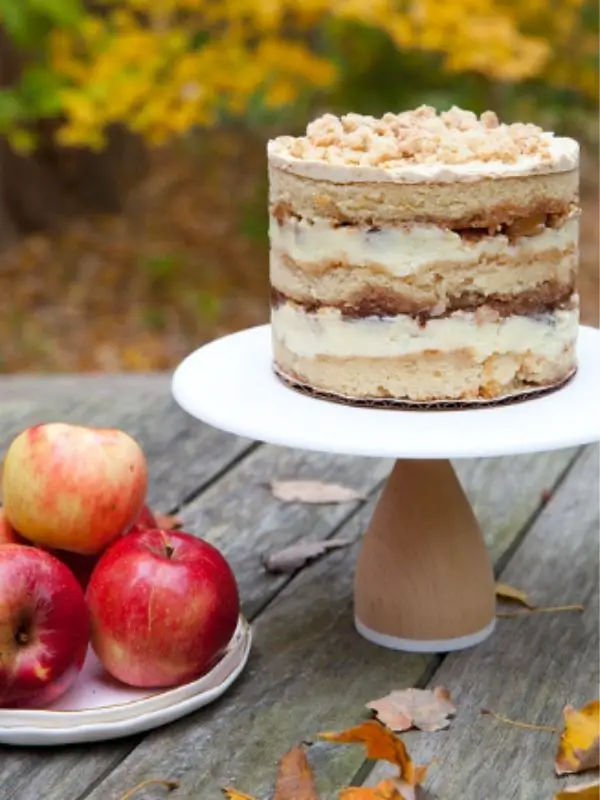 Instead of giving him apple pie why not go all out and make this apple pie layer cake that looks so beautiful and stunning. Brown butter cake, liquid cheesecake, pie crumb, apple pie filling and pie crumb frosting really make a perfect combination. (Via Everyday Annie)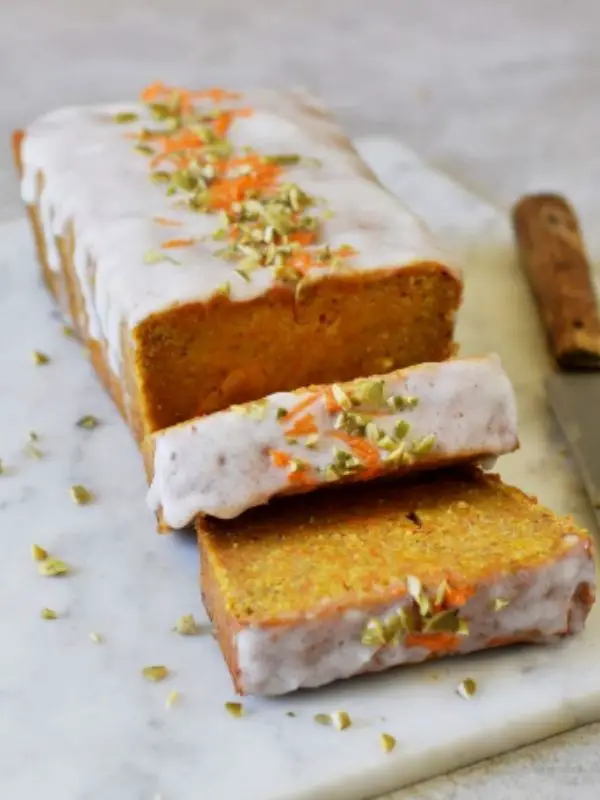 You don't need to worry if the dad in your life has severe dairy and egg intolerance, because I've saved this carrot cake for you. Not just it's dairy-free and egg-free, this cake also gluten-free, sugar-free icing and vegan. So it's really healthy and keto-friendly! (Via ElaVegan)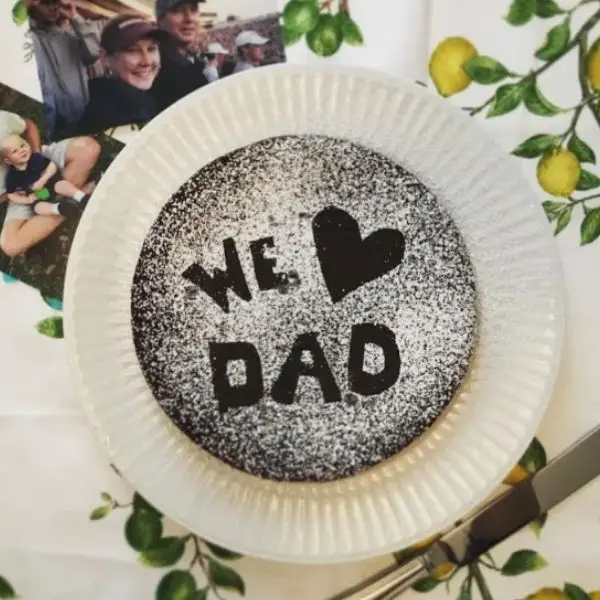 There's nothing more beautiful than a simple handmade gift that expresses how you love your dad. And you can show it with this simple cake. It's really easy because you just need 6 ingredients that you probably already have. And this cake really perfect for those who are not good at baking! (Via Lemon Baby)